Weddings are special occasions, full of joy, love, and memories. But before the big day arrives, there are a lot of activities that need to be taken care of. Shopping for a wedding trousseau is one such activity as it sets the tone for the entire wedding.
Getting married in the "city of waterfalls and lakes" is itself a privilege. But how can you make this special experience memorable forever? The only way to do so is by visiting the best places for wedding shopping in Ranchi.
The right store can provide you with the best range of wedding outfits and accessories. Wearing gorgeous wedding attire at your special event will surely it memorable. Because your wedding photographers in Ranchi will make sure to create beautiful memories of your wedding look.
Spending a little bit of time researching the best places will help you get quality items. So, let's make your task a little bit easier. Read this blog to find out the best places to visit in Ranchi for getting the perfect wedding trousseau.
1. Sakshi- The Wedding Store
If you are looking for stylish and beautiful wedding lehengas in Ranchi, then you must visit this place. Sakshi-the wedding store is a big brand in Ranchi that sells designer lehengas for bride. If you have already hired the best wedding photographers in Ranchi to pose like a royal queen, then Sakshi is the best choice for you.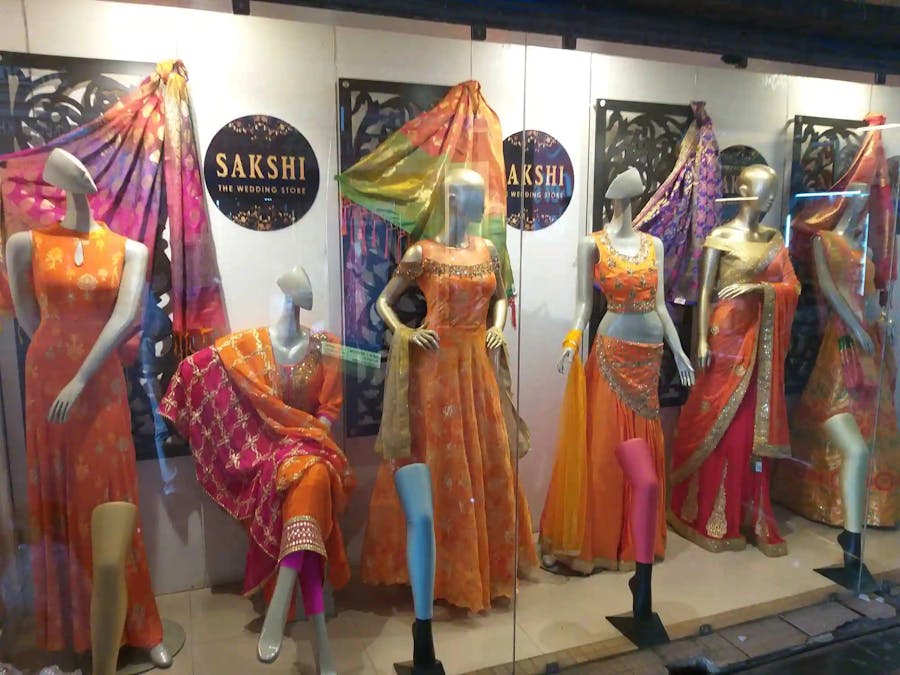 Recommended: 8 Creative Ways To Incorporate Your Engagement Photos On Your Wedding
2. Poddar Fashions
Poddar Fashions is another popular bridal wear store in Ranchi. They excel in creating contemporary bridal outfits. Here you can find all kinds of designer lehengas for weddings at a reasonable price. Their quality fabrics and unique designs of lehenga bring a smile to every bride's face.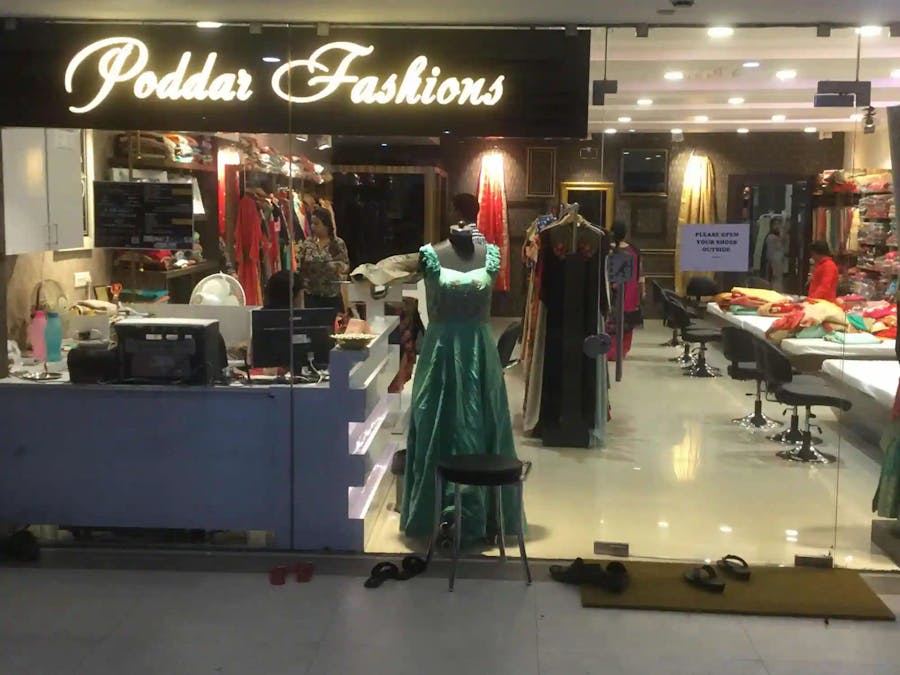 Must Read: Amazing Pre Wedding Location in Ranchi
3. Modi's Boutique
This is a famous bridal shop in Ranchi that is known for its customized outfits. Their exquisite wedding outfits can provide you with the most glamorous bridal look. All you have to do is tell them your requirements and they will create the most fabulous bridal outfit as per your desire.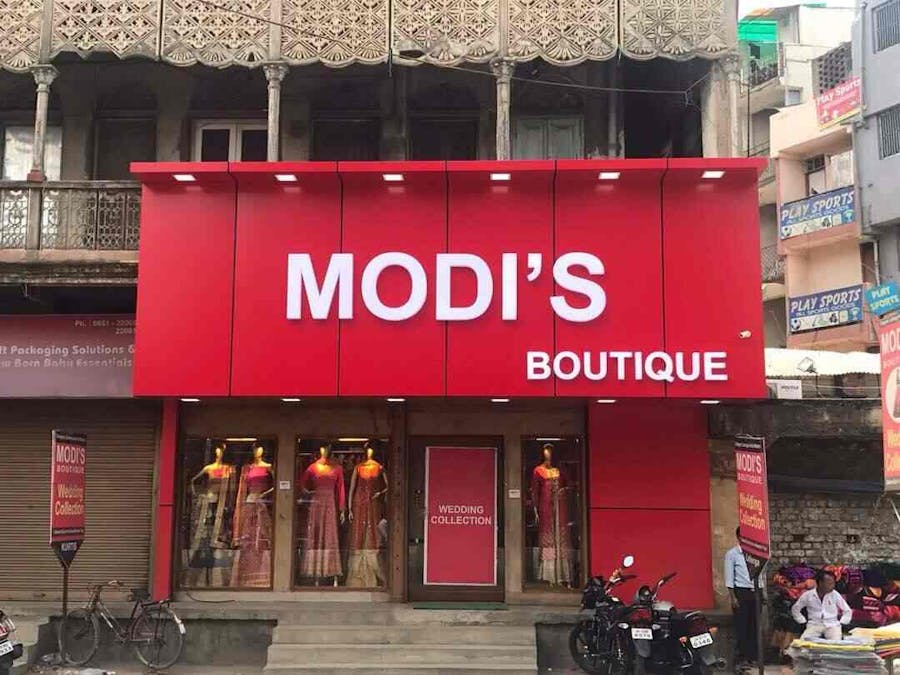 See More: Bookmark These Best Restaurants In Ranchi For Couples
4. Label Ritu Kumar
Are you a bride who is looking for a designer wedding collection in Ranchi? Then you should visit Label Ritu Kumar – a high-end couture based in Ranchi. They deals in selling the most fashionable bridal outfits with a hint of modern touch. Whether you want a pastel lehenga or an embroidered one, they have everything for you.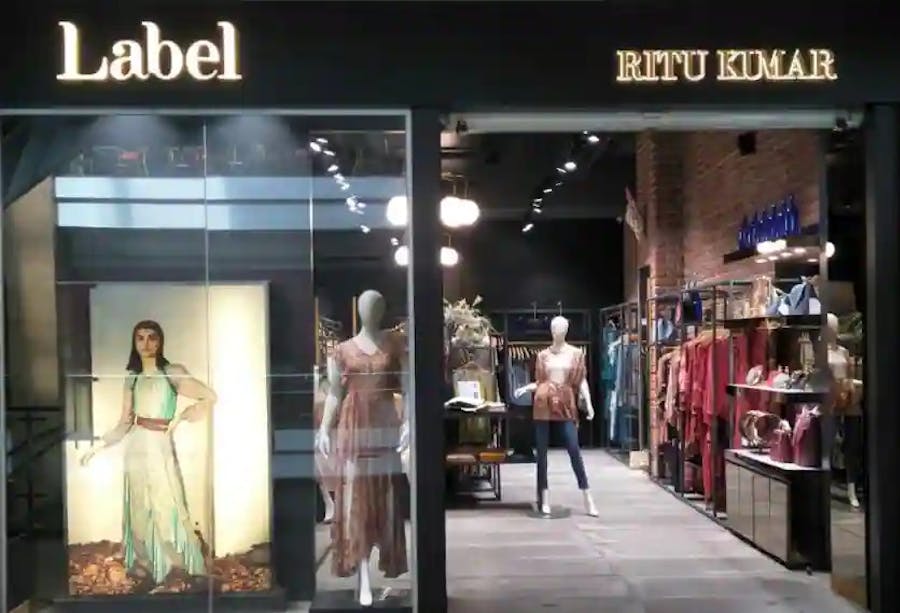 5. Tanushavy Couture
You can get gorgeous lehengas for weddings at Tanushavy Couture. They have the most wonderful lehengas for brides that look trendy but are in tune with tradition. Every piece of their clothing is made with excellent quality fabric. You will feel like a true diva after wearing their stylish outfits.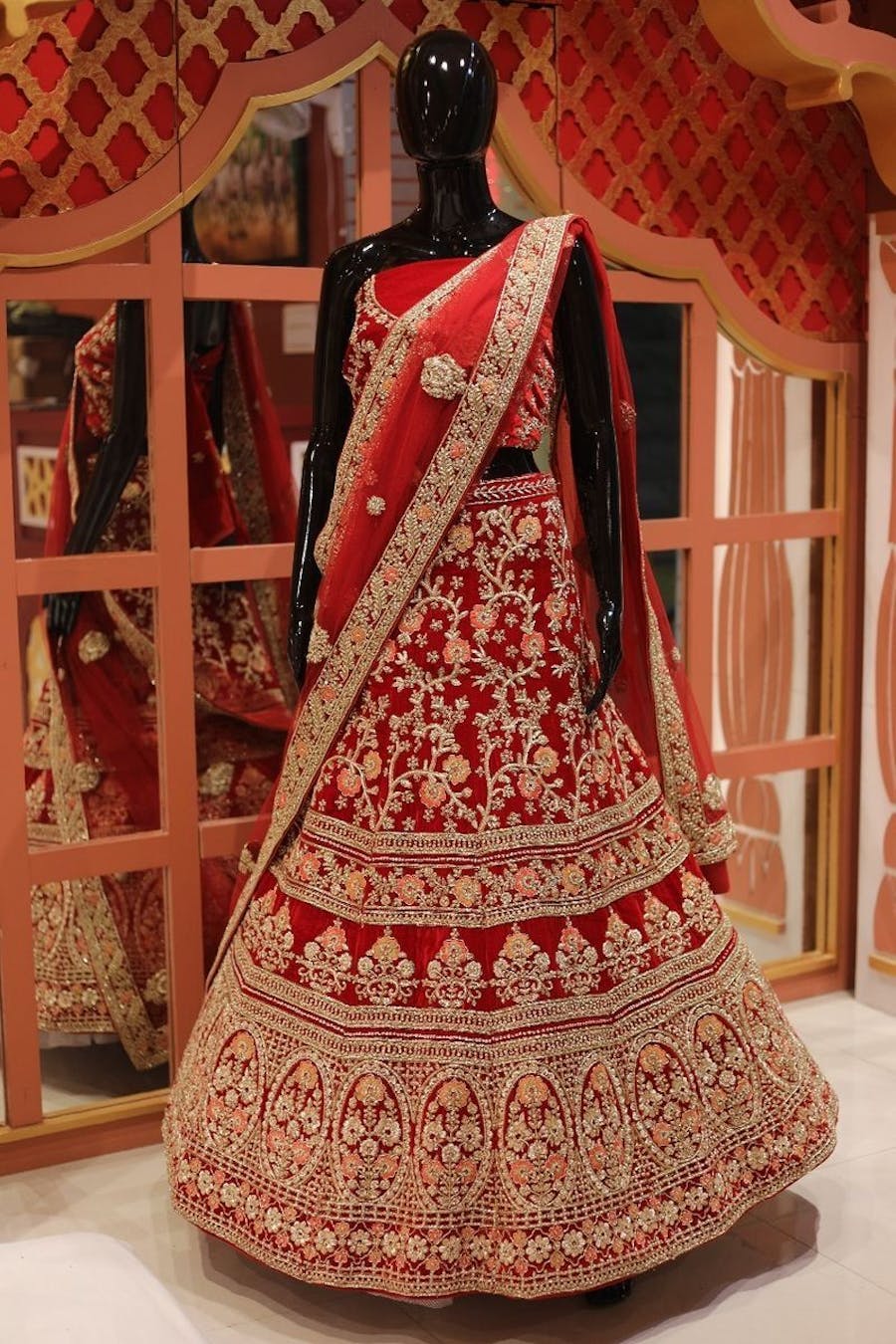 6. Manyavar Vedant Fashions Pvt Ltd
Manyavar Vedant Fashions is a renowned store to buy exquisite ethnic outfit for the groom. They offer a wide range of groom dresses to wear to a wedding. At Manyavar, you will be introduced to the most luxurious outfits for a grand fat Indian wedding. Visiting this store will surely provide you with a unique experience.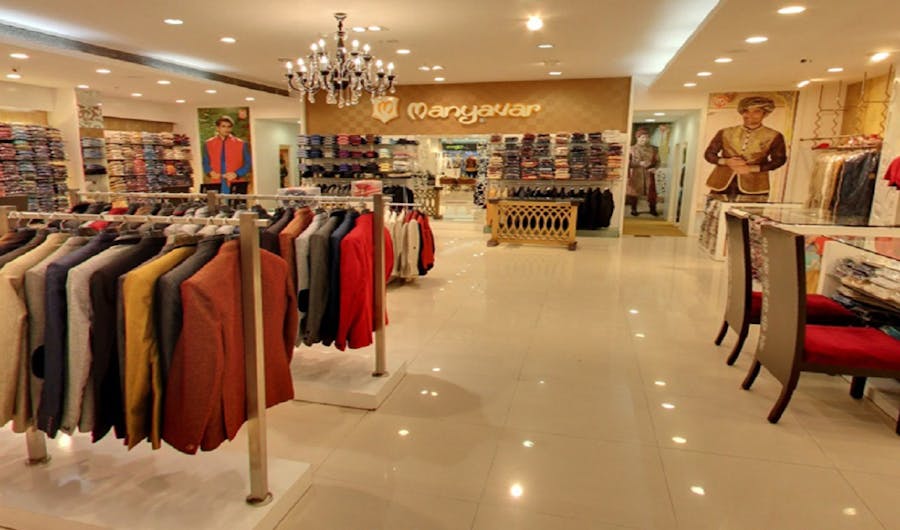 7. Raymond Shop
This Raymond Shop located in Ranchi is a hub of Indo-western groom outfits. If you want to wear a wedding suit, tuxedo, or coat at your wedding then visit this place. Their stylish men's outfits can make you the most attractive groom at your wedding. They can also provide you with other groom accessories to complete your wedding look.
8. Dubai Fashion Tailor
Include this tailor shop in your list for wedding shopping in Ranchi if you want a customized groom outfit. Their customized wedding suits and sherwani look no less than a designer outfit. They also provide a free pick and delivery service of garments to their clients.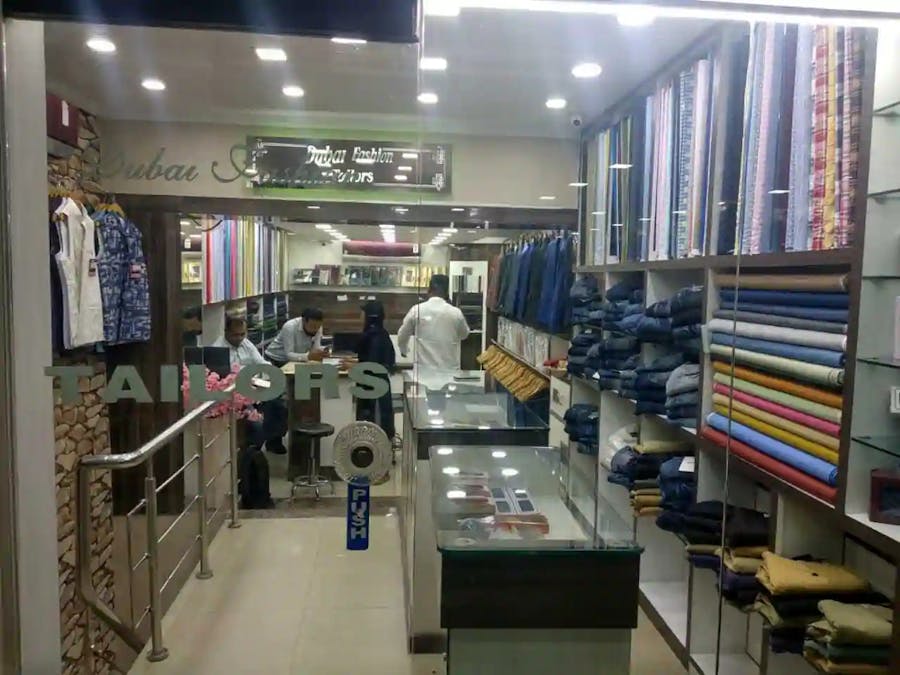 9. Tulsyan Jewellery
Tulsyan is a Ranchi-based antique jewelry showroom that offers you stunning bridal jewelry. Their gold jewelry wedding collection in Ranchi is ideal for a traditional event. Here you get to choose from a plethora of options that come in unique designs.
10. Kala Mandir – Wedding Card Shop
Looking to buy an exclusive wedding invitation card in Ranchi? There's no better place than Kala Mandir. This is a popular wedding card shop in Ranchi that can let you choose your wedding card from a variety of designs. The appealing textures and colors of their cards will grab your attention at first sight.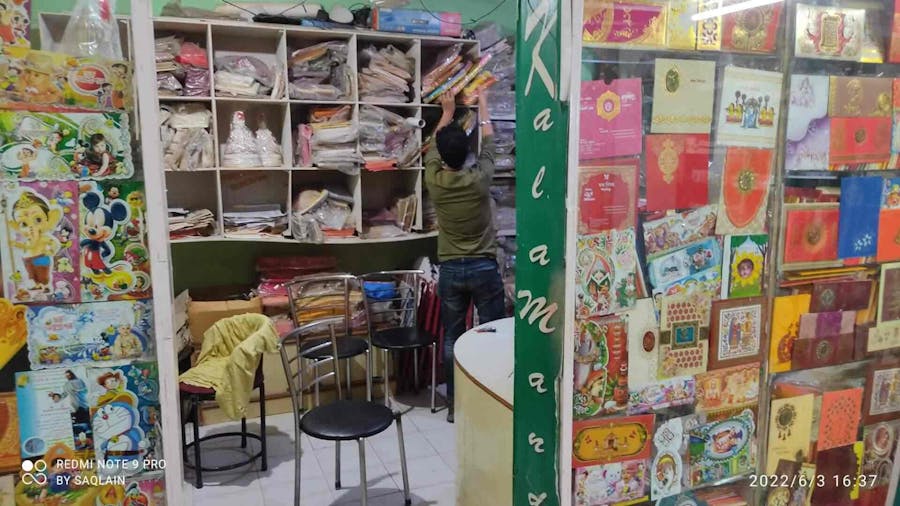 FAQ
What Is The Average Cost Of Bridal Lehenga in Ranchi?
The average price of a bridal lehenga in Ranchi can range between Rs. 1,500 to Rs. 15,000.
What Are The Latest Trends In Bridal Outfit?
Some of the latest fashion trends for brides that are making rounds over the internet are multi-hued lehengas, peacock motif lehengas, plane sarees with borders, and dramatic ruffles.
What Are The Best Stores To Buy Groom Sherwani In Ranchi?
There are many stores to buy your wedding sherwani in Ranchi. However, you can visit Manyavar garment store to buy your dream sherwani.
Do The Bridal Wear Stores In Ranchi Provides Stitching?
There are a few stores and boutiques that offer customized outfits and alterations to your wedding outfit.
How To Coordinate Bridal Jewelry With The Outfits?
You can coordinate outfits with contrasting earrings, bangles, or a matching necklace design.
What Kinds Of Grooms Outfits Are Popular In Recent Wedding Seasons?
If you are planning a wedding this year then you can choose a band gala, pastel suits, or sequin kurta.
What Accessories Can Be Paired With A Groom Sherwani?
You can pair cufflinks, a string of beads, and a pocket square with your wedding sherwani.
What Is The Average Price Of A Groom Wedding Suit In Ranchi?
The price of a groom sherwani or wedding suite can start from Rs. 2,000 and go as high as Rs. 10,000 or above.