Samadha Wedding Package by Qpidindia
Archive your biggest day with the best wedding photographer in Kolkata to get cherishable moments of your luxurious wedding for a lifetime.
Qpidindia believes in explaining each wedding story with an artistic touch and a unique vision.
VEDANA SERIES- SAMADHA
We're passionate about making romantic frames that speak great volumes behind time and generations.
We strive to keep alive all those magical moments of your wedding day. Our talented wedding photographer in Kolkata has an eye for detail and will not miss any of your wedding moments. Qpid India assures you a stress-free and fun-filled wedding photoshoot. Our endless efforts and passion for photography always result in stunning wedding albums.
Qpidindia gets its inspiration from your love story and expresses it through an eye-soothing wedding coverage. From your gorgeous attire to your wedding traditions, we capture each angle of your biggest day to give you the most amazing wedding tale. 
HIRE US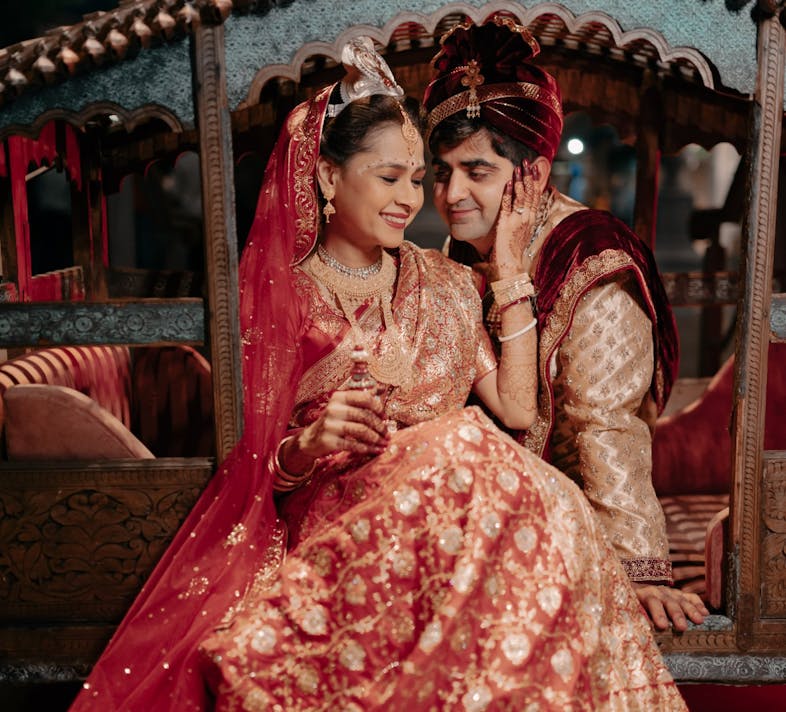 What you will get in Samadha wedding package
QpidIndia immortalizes your magical moments and makes your wedding affair a grand occurrence in an artistic style. Our artistic approach provides you with the spirit of your wedding.
1. Services
Mehendi sangeet coverage with 2 candid photographers, 2 cinematographers and a drone. Haldi & wedding coverage with 3 candid photographers, 3 cinematographers and drone. Vidai & boron coverage for 3 hrs. with 1 candid photographer and 1 cinematographer.
2. Products
A fine number of premium edited photos. A full cinematic video covering the entire wedding, a short cinematic teaser, 4 reels and all the raw photos in the JPEG format will be sent to you.
3. Canvera Album
If you do not want to leave any stone unturned about your wedding or wedding related things then an album is very significant. We will provide premium canvera 2 albums so that you can cherish your best day forever. we will provide an online canvera album display print.
Recent Blog Posts From Qpidindia