The Significance Of Muslim Wedding Photography Poses In Muslim Culture
Like any other Indian wedding customs, Muslim weddings too hold valuable traditions, rituals, and ceremonies. The wedding occasion is about fun, joy, smile, laughter, and merry-making where two souls unite.
If you are attending a Muslim wedding anytime soon or if you are just eager to know about a Muslim wedding. Then, we have a few of the trendiest Muslim wedding photography poses that you can learn from.
As a Muslim wedding photographer in Kolkata, we create magic with your best memories. Read the entire blog to know more about Muslim wedding photography in Kolkata.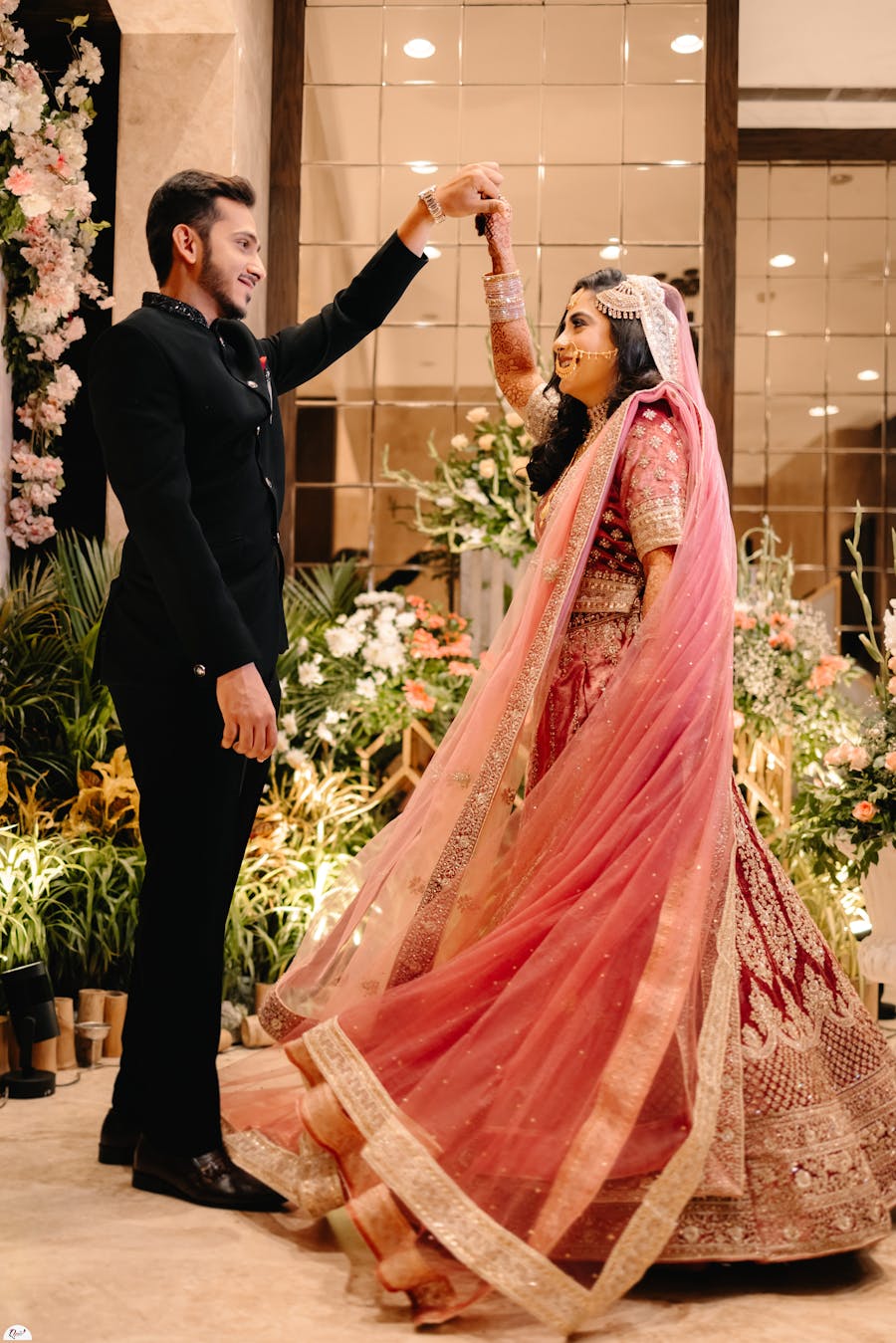 Recommended: 25 Amazing Locations For Pre Wedding Photoshoot In Kolkata
1) The Iconic Look
Can you see how beautiful this Muslim couple wedding photoshoot photo is? You can save the idea and use it for yourself too. Indian Muslim wedding dress and jewelry is something that adds more charm to the bride's looks.
This easy Muslim wedding photography poses is one that you cannot miss clicking on your wedding.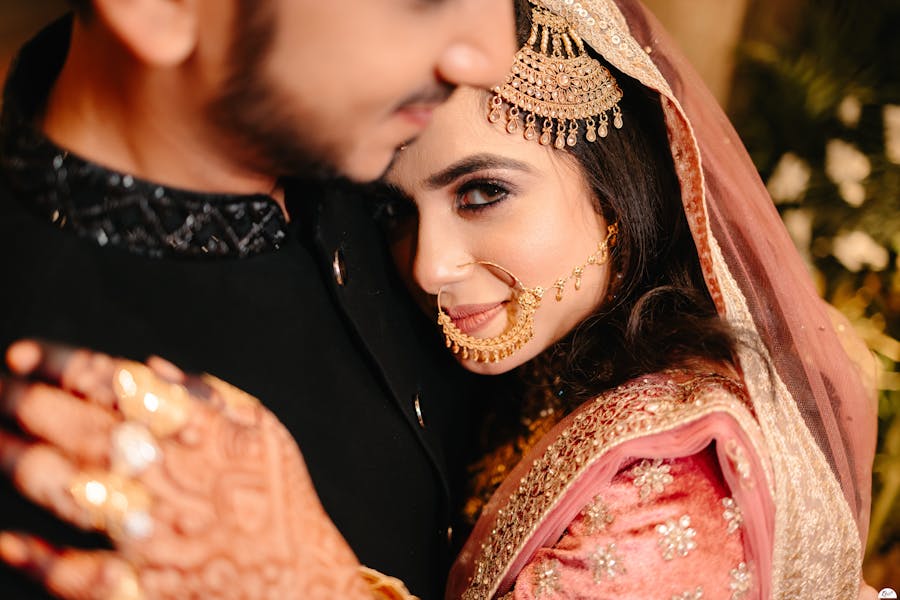 2) The Reflection Of Royal
A full-size photograph is a must at every wedding. So that you can remember how you dressed up on your special day. 
If you are looking for Muslim wedding couple photos with a touch of royalty. Then, this standing pose of a Muslim wedding couple is perfect for you to steal.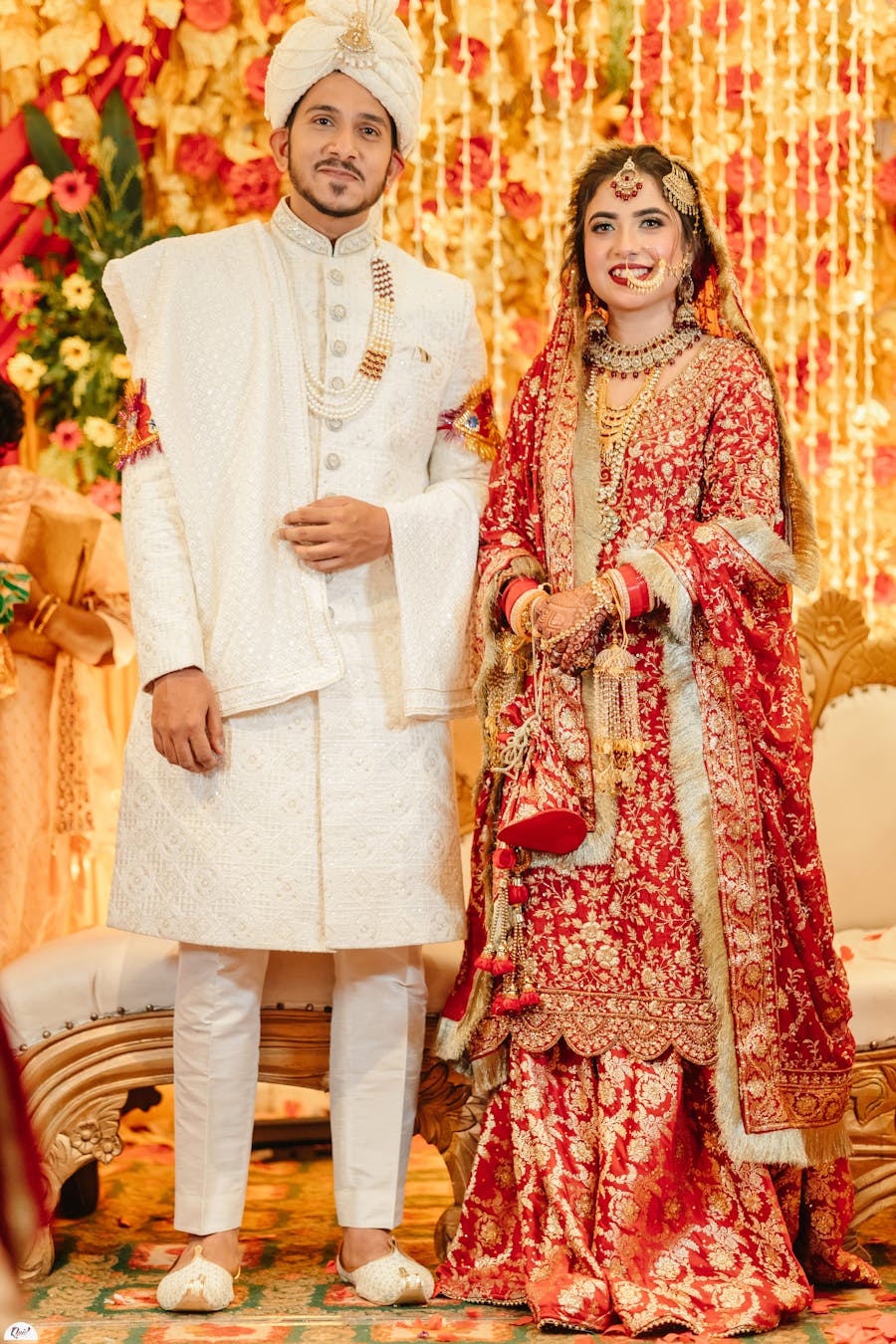 3) All Focus On Bridal Mahendi Pose
Mahendi is one of the most beautiful and colorful ceremonies to cover in Muslim wedding photography poses. You can drown yourself in the flavors of Muslim wedding pictures and yet might want to know more.
This pose where the camera focuses on the bride's mehendi is not just trendy but is equally a unique pose. Click a picture of yourself with mehendi-designed hands and send it to your partner so that he can find his name on it.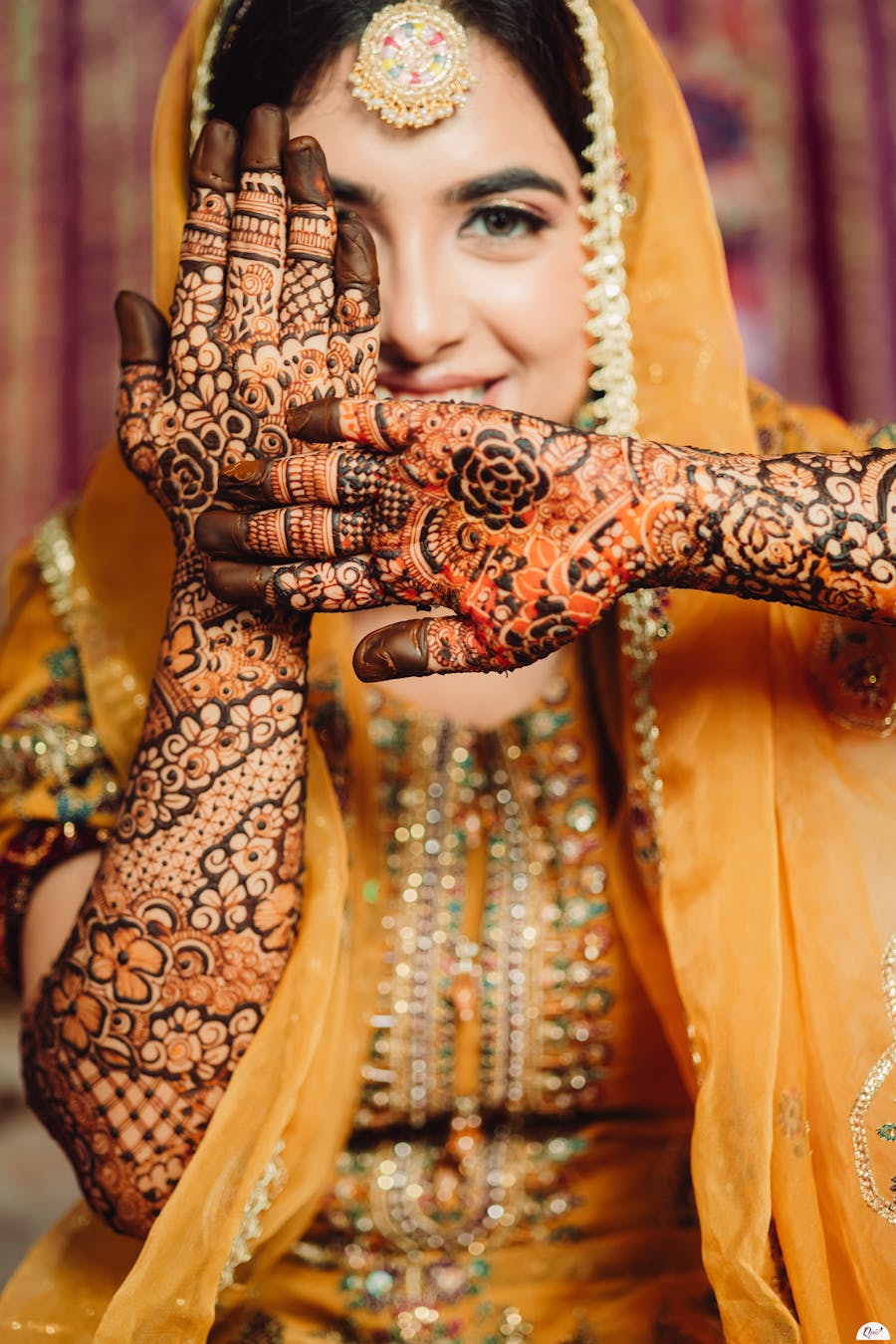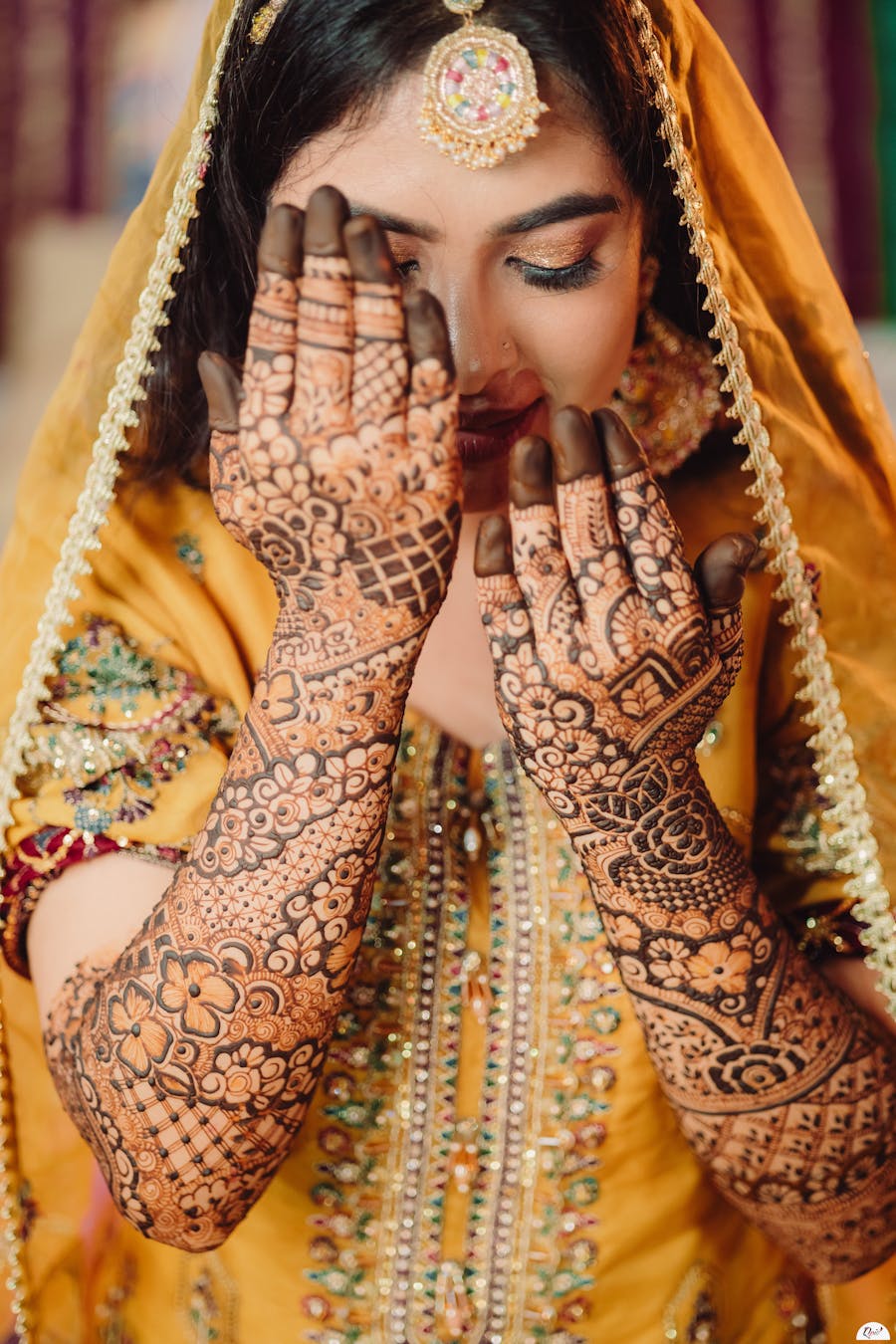 4) The Joyous Dancing Pose
We are one of the best wedding photographers in Kolkata right now. For that reason, we know how much every bride wishes to dance their hearts out in their wedding ceremonies.
Well, you can do that too and we will make sure to capture your unfiltered smile with our lenses. This grooving pose is the must-to-have if you want to click a bridal Muslim wedding photography pose.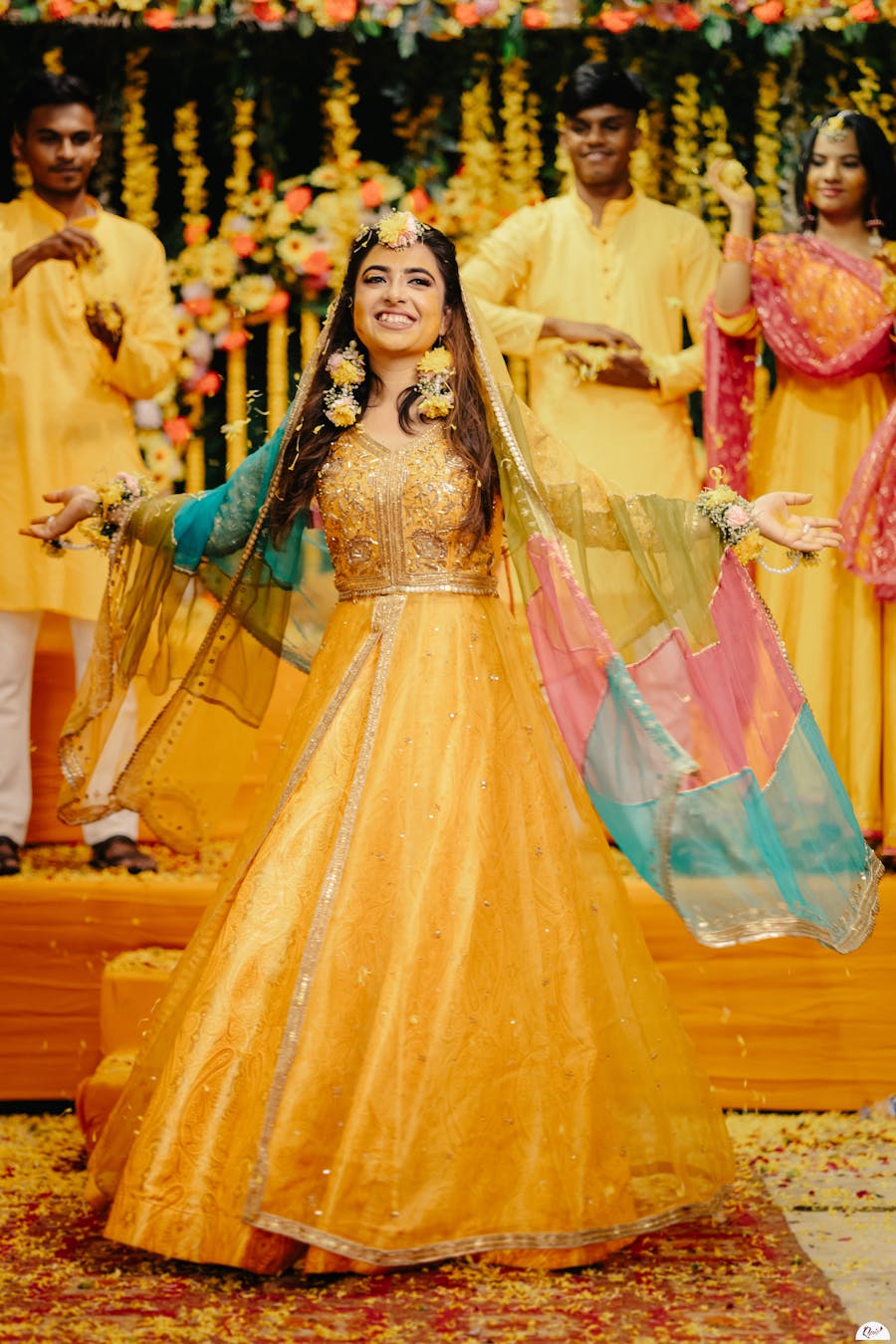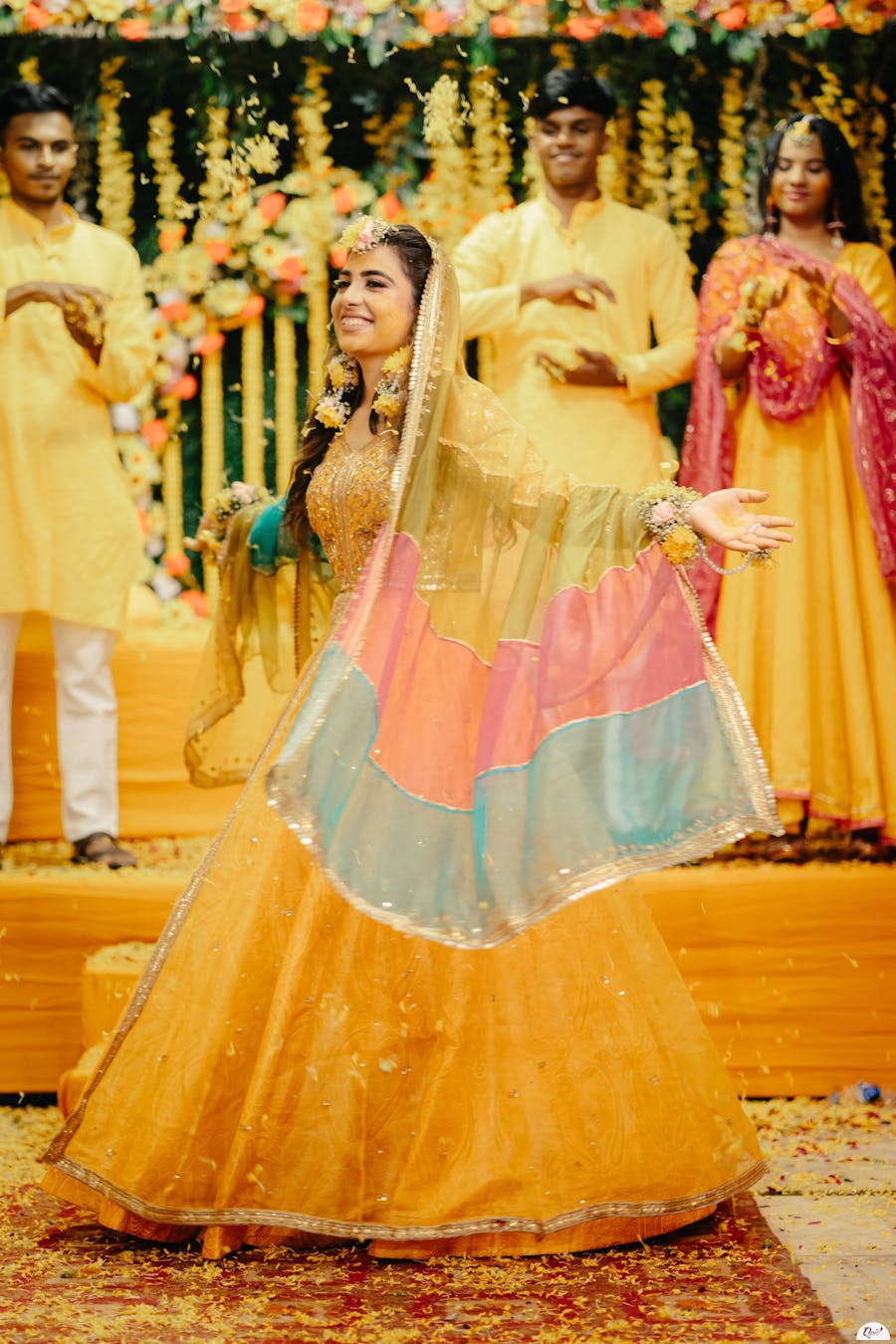 5) A 'Dilwale Dulhaniya' Pose
Muslim wedding poses are simply not about capturing Muslim wedding photo. We know how much a bride gets eager to click soothing single pictures. 
Why worry when we are here for you? Pose for Muslim bride photos with this care-free 'Dilwale Dulhaniya' pose.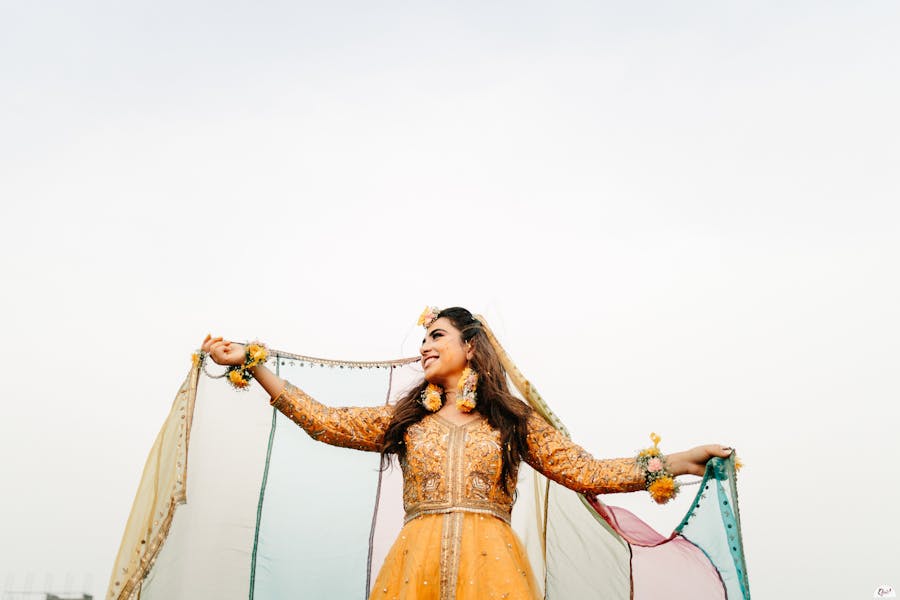 6) The Just Married Couple Pose
Weddings call for some lovely and exclusive couple photographs with your partner that you can cherish forever. We know how to make your day special with our photography skills. 
Look how beautiful this just-wedded Islamic marriage picture is.
Read Also: How to Live Stream your Wedding - A Complete Guide
7) The Exquisite Walking Down The Aisle
Are you prepared with your wedding venue entry poses with your partner? Because we are all set with our cameras to choose the perfect one for you.
You can talk with your partner about how you two will make a dashing entry to the wedding stage. You can also try creating a casual entry pose. This Muslim wedding poses is the perfect example of a grand entry pose that a Muslim wedding photographer can capture.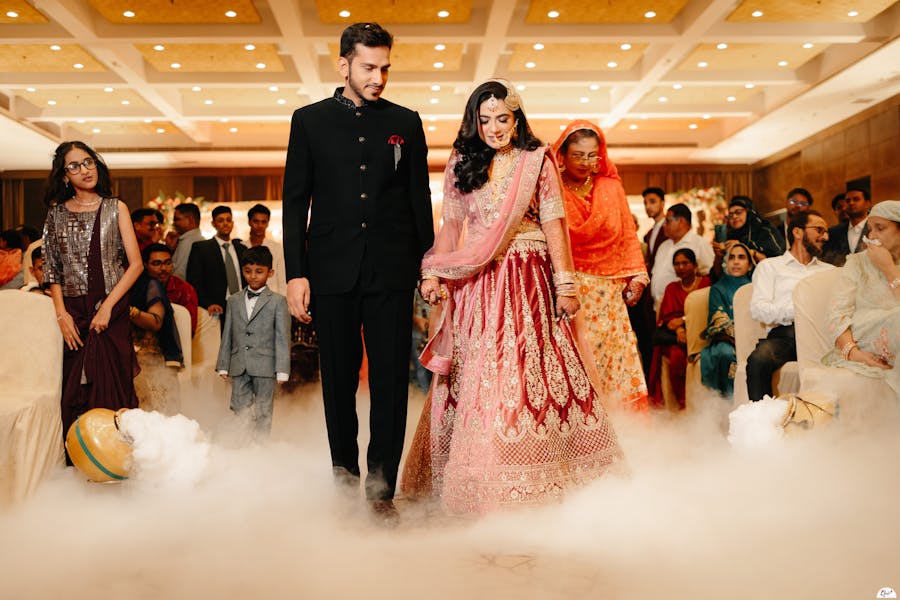 8) One With The Parents
Parents are the first love of our life. You simply cannot miss clicking pictures with them on your wedding day. If you can get both your and your partner's parents in one frame, then that's the cherry on the cake.
You can take ideas from this simple yet catchy family Muslim wedding photoshoot.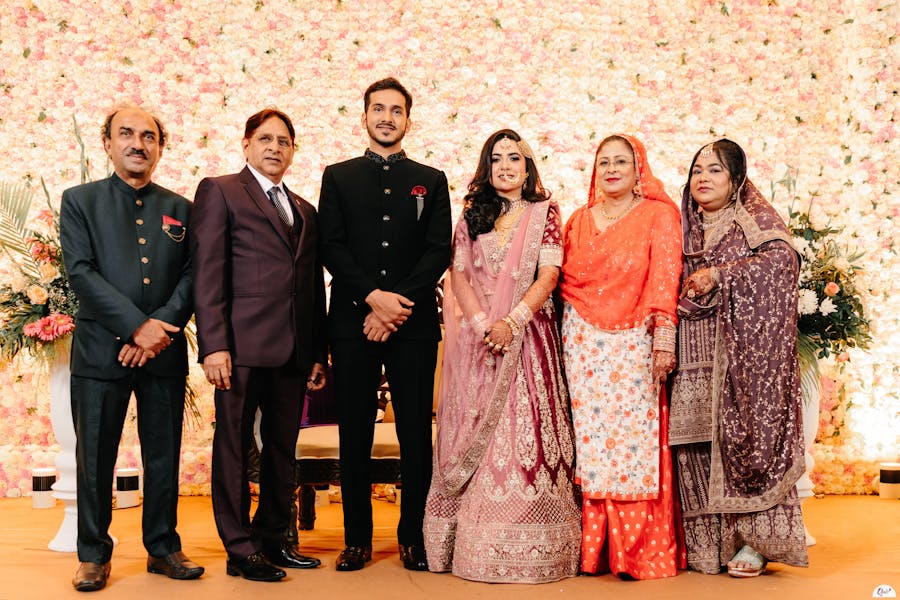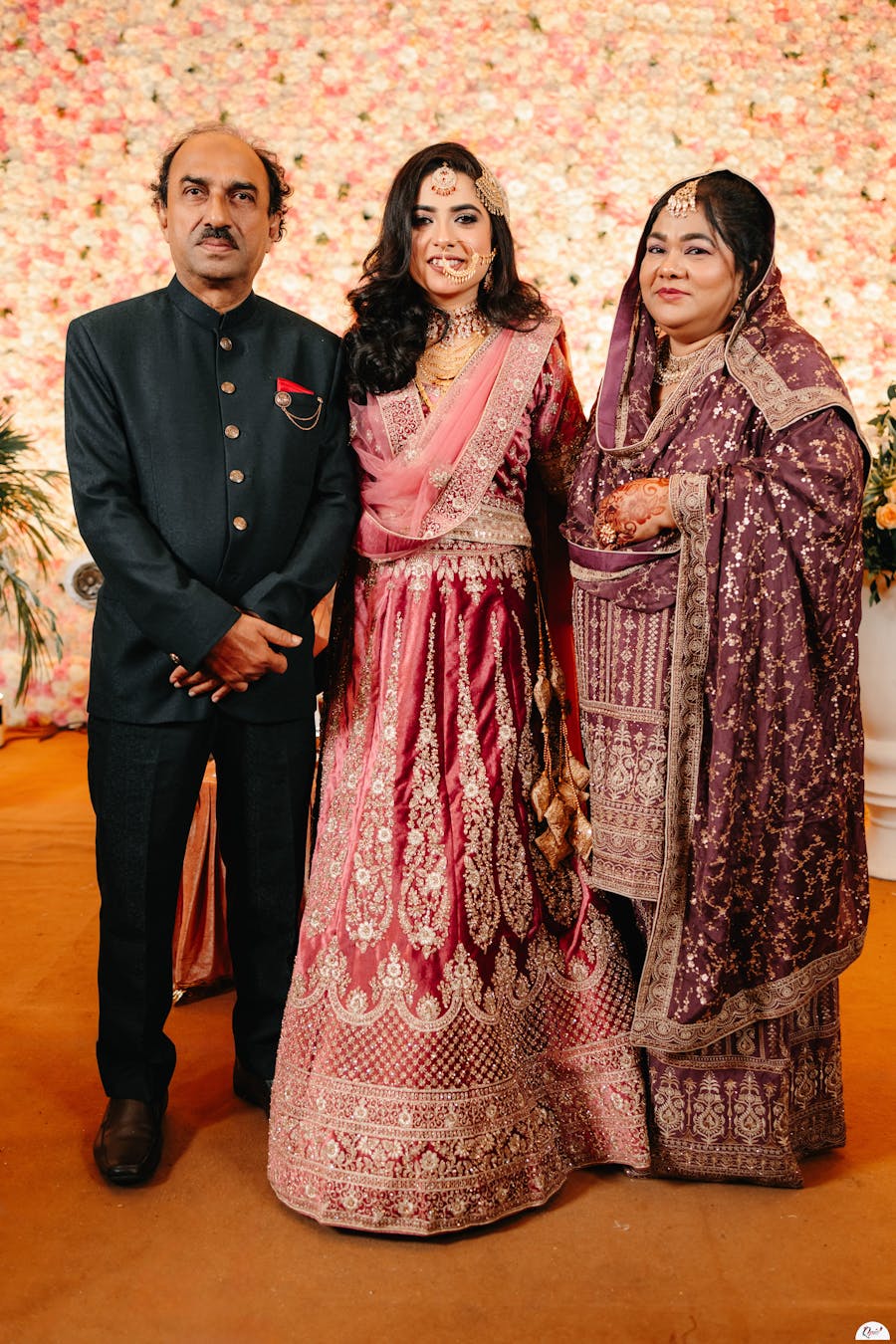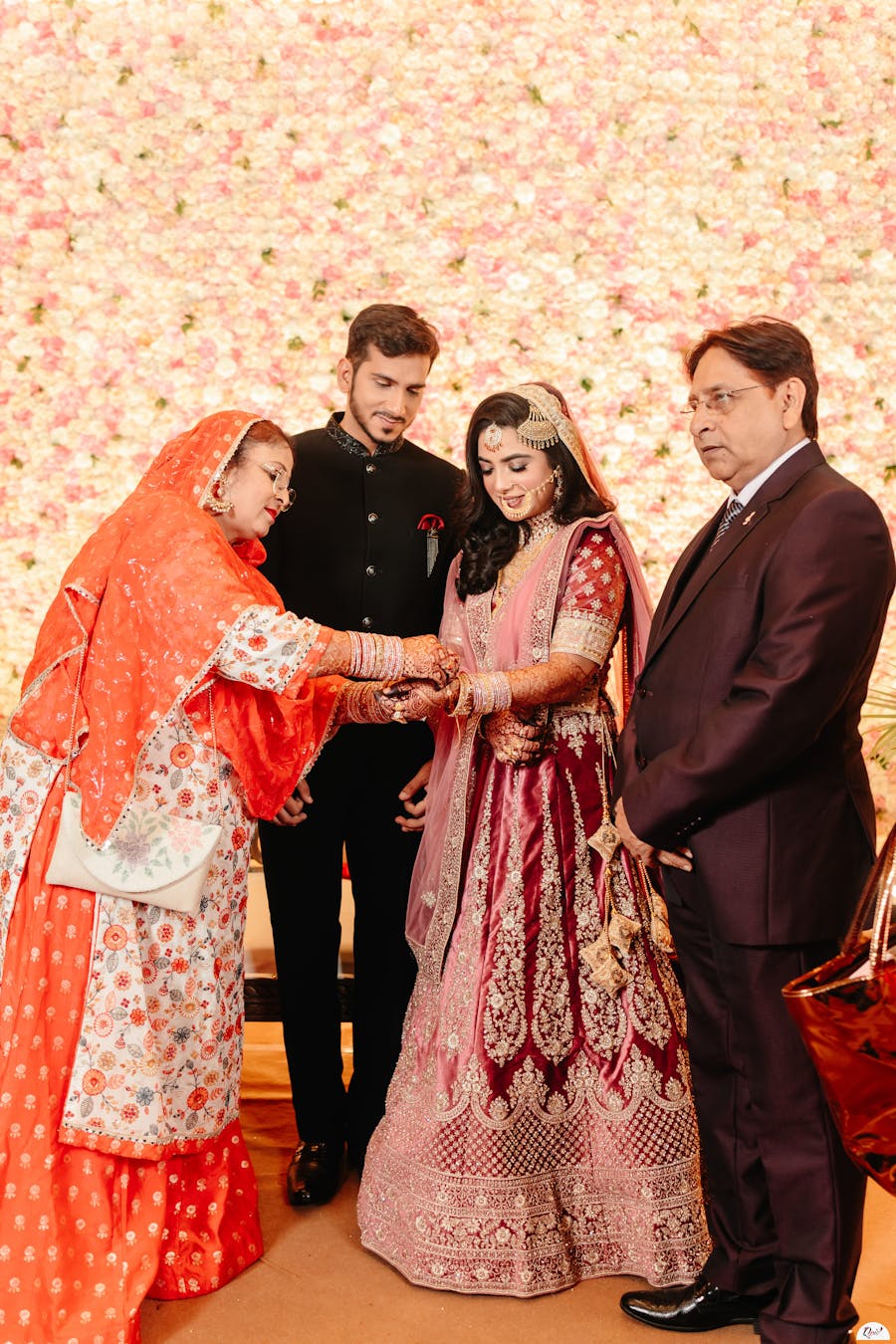 9) The Spinning
Are you looking for a romantic couple pose? Well, in that case, we have the trendiest couple pose for you to try. 
If you are a woman, then there can be nothing more dreamy for you than this wedding photography pose. See for yourself the enchanting beauty of these spinning Muslim wedding photography poses that we have shot.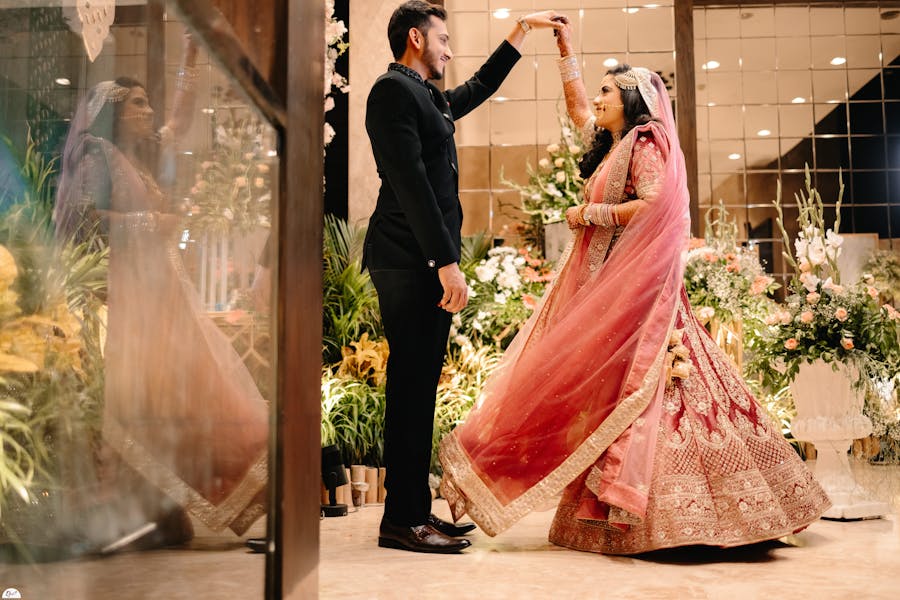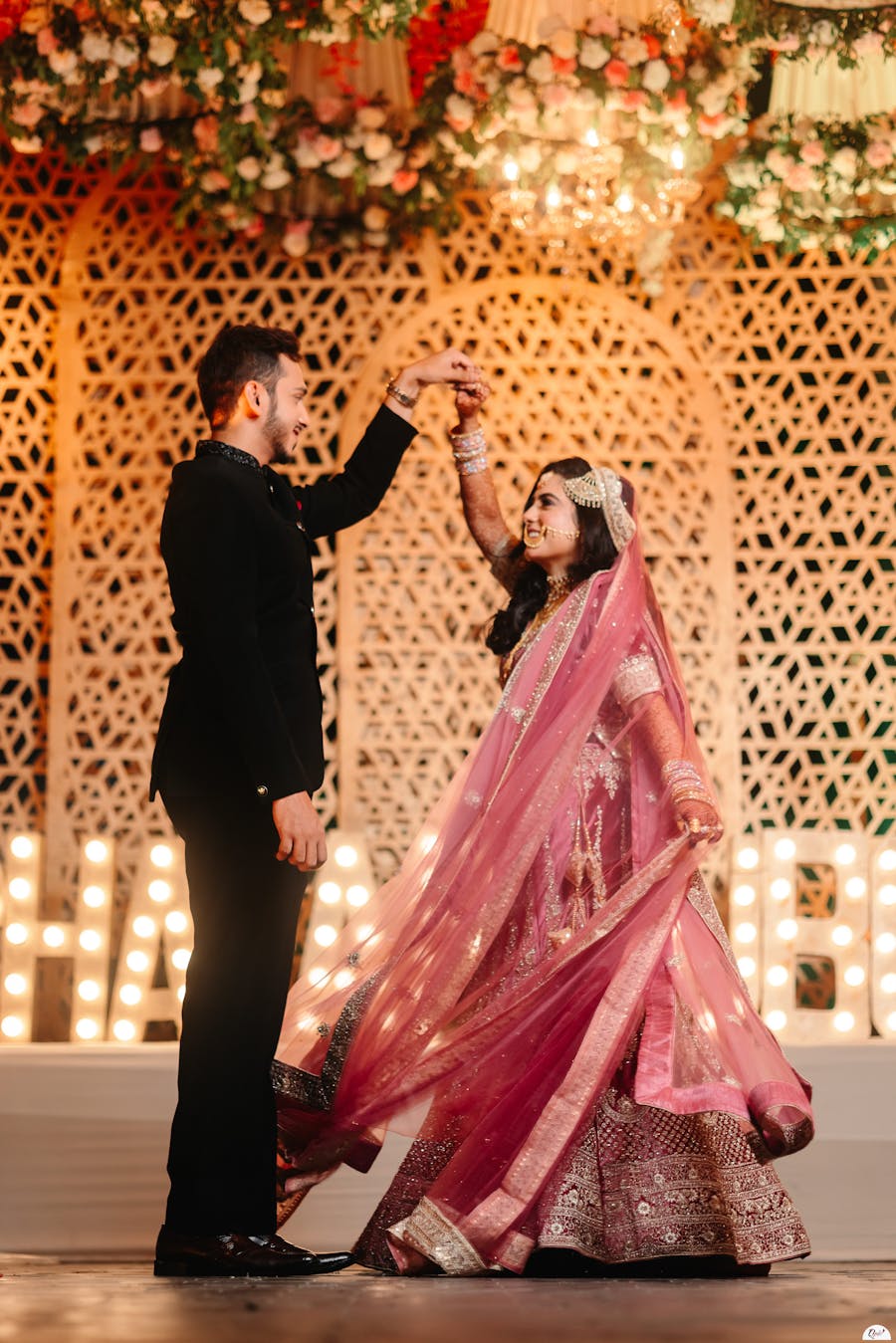 10) The Candid Giggling
You have no idea how bewitching a candid couple's laughing pose is. As wedding photographers, we try to capture the best moments for you so that you can cherish these memories. 
This pose is the best for you to try if you are camera-shy. We can help you to get the picture-perfect candid giggling pose by cracking some jokes around.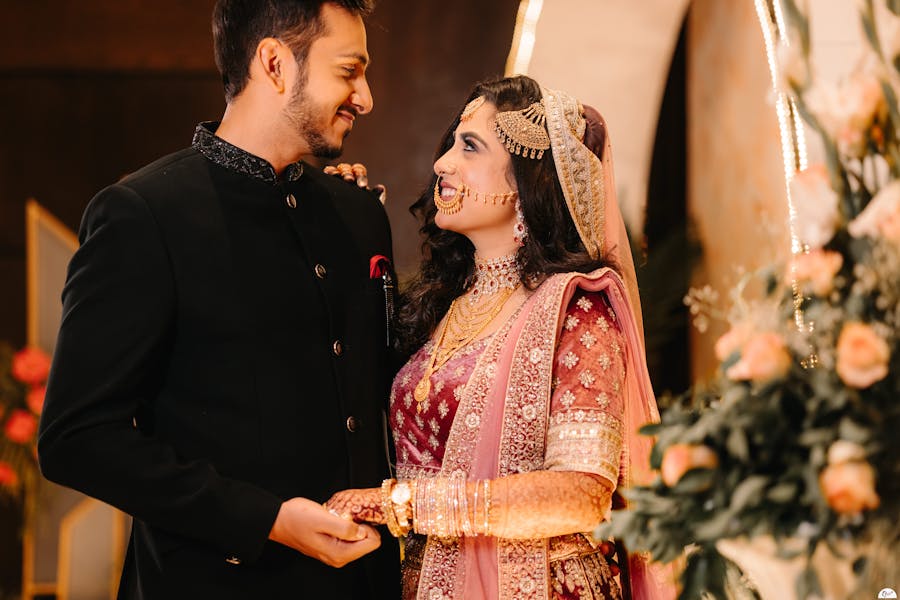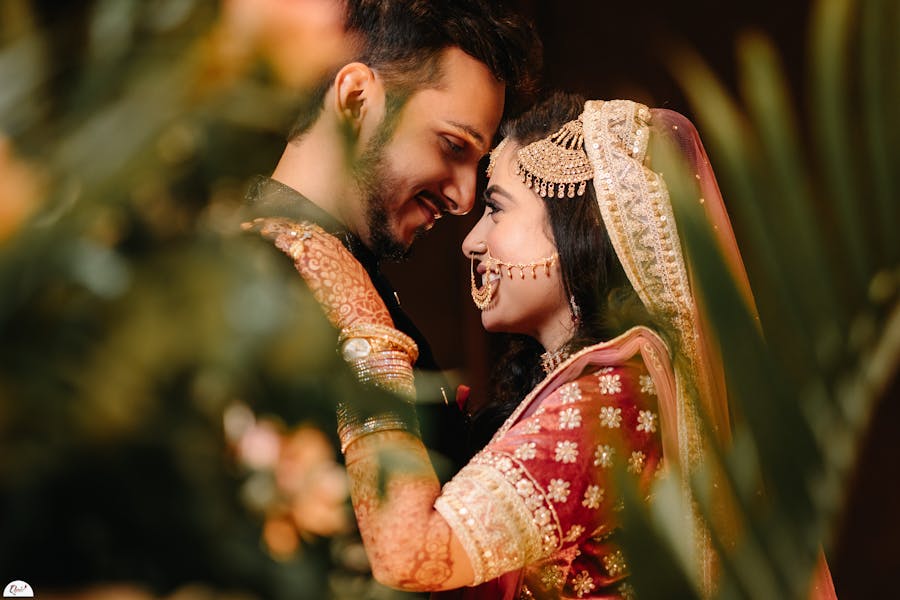 11) Enthralling Forehead Kiss
Weddings are all about being extra romantic and mushy with your partner. After all, it's your D-day. 
This romantic forehead kiss pose is everything that you need to add to your wedding album.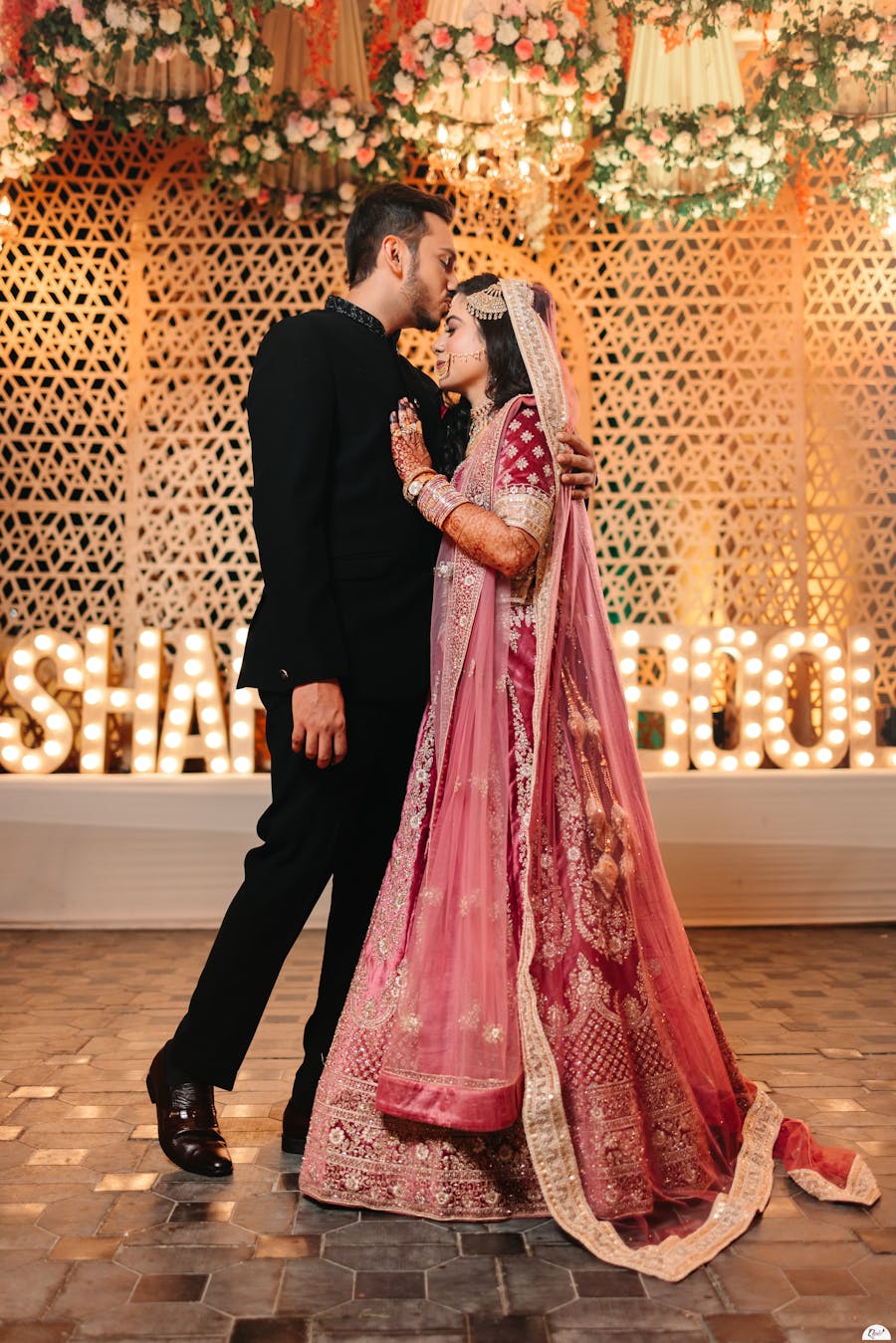 12) A Fairy-Tale Lift-Up
We can already see your eyes sparking with love and joy when you are imagining your partner lifting you for a wedding pose. Isn't it passionate? Now stop blushing, and prepare your lift-up pose with your partner.
13) Filmy Look Into The Eyes
There is nothing more picturesque than looking into your partner's eye pose. This pose is not only trending on social media. But you can also witness the pure love that your partner has for you with this eye-locking pose. 
So, it's true when we say "Eyes speak everything"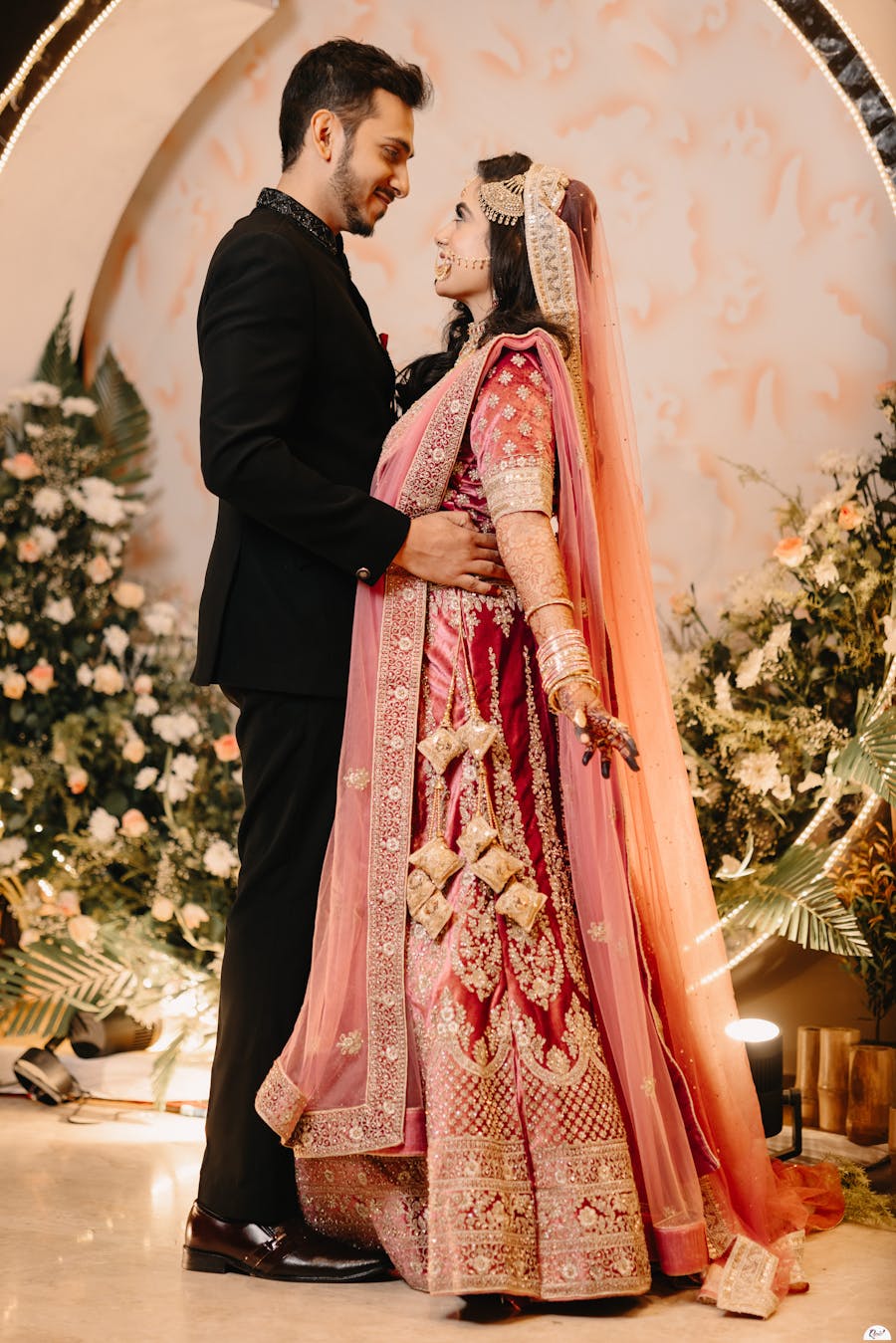 14) Getting Hitched
This one is the final wedding pose that you can end your wedding fun with. 
Look how beautiful our Muslim couple looks as they sign the nikah papers to get united for a lifetime.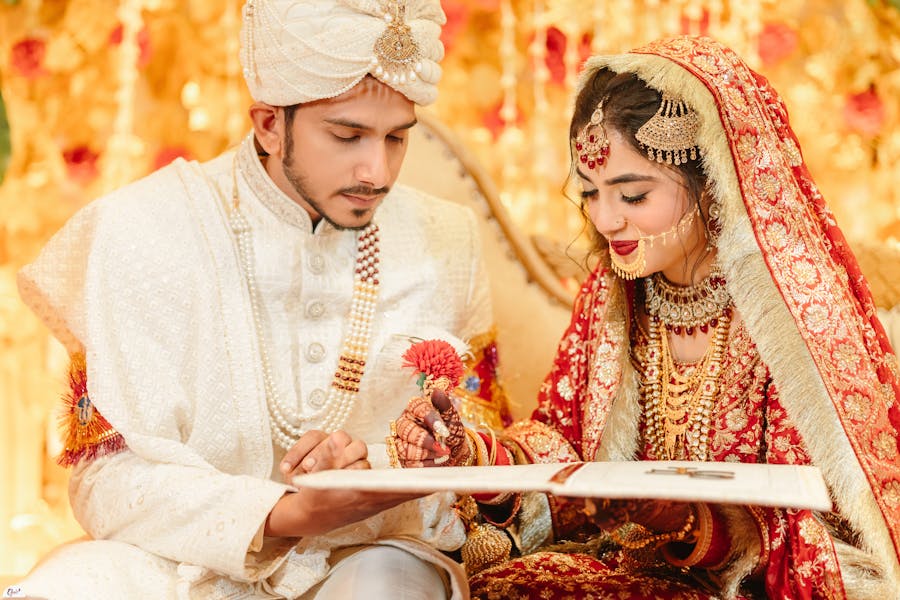 Read More: Trending Wedding Getting Ready Photos and Why They're Album Must-Haves!
Conclusion
That's all we have in Muslim wedding photography poses for now. You too can make your wedding poses romantic and unique like the one we shared.
You can also visit us on our website of Qpidindia to get more amazing ideas on wedding photography.