The Iconic Muslim Bride Reception Look For Your Muslim Wedding
Weddings are special occasions, especially in India. Every bride wants to look graceful and exquisite on their big day. We know how important this day is for a bride. That is why we have the best Muslim bride reception look for you so that you can stun your groom and guests with your choice of Muslim wedding dress.
As the best Muslim wedding photographer in Kolkata. We have a collection of Muslim bride reception look that looks trendy yet elegant, keeping in mind Muslim modesty regulations.
So what are you waiting for? Fix your match for the day with beauty and style for Indian Muslim reception day.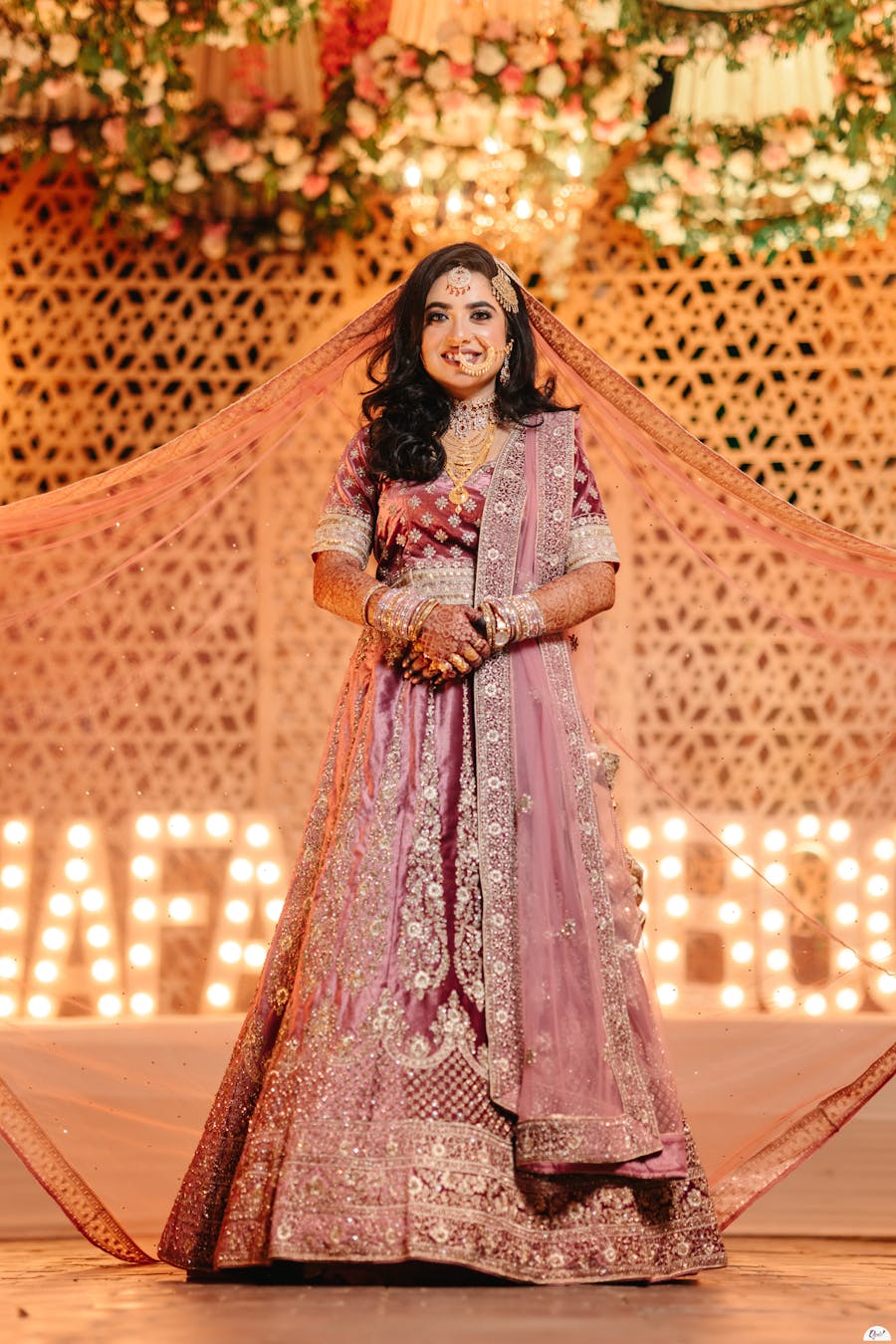 Recommended: 13+ Trending Muslim Wedding Photography Poses Ideas In 2023
The Traditional Bridal Nikah Looks
If you are getting hitched in a few days and you have not decided on your bridal wear for your wedding day yet. Then, as the best photographer in Kolkata for wedding, we have the perfect bridal outfit idea for you. You can opt for an alluring lehenga of pastel or dark shades to rock your day.
You can also customize your heavy bridal lehenga with semi-precious stones to elaborate the vibe of the day perfectly. You can also choose a divine gold embroidery lehenga of pink and gold.
We are sure you will set the bar high for Muslim wedding photography in Kolkata. When you flaunt your wedding lehenga with utmost grace and happiness.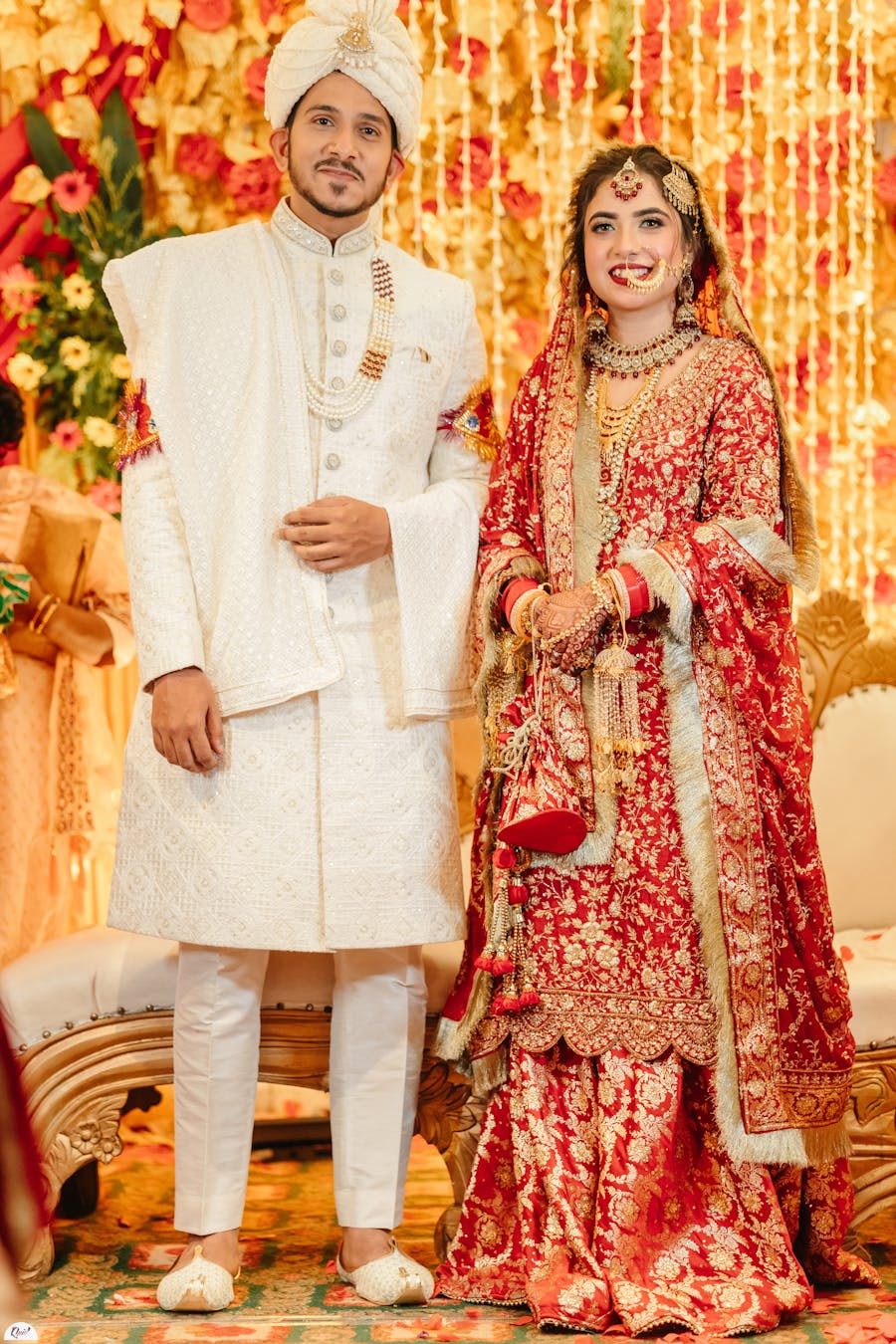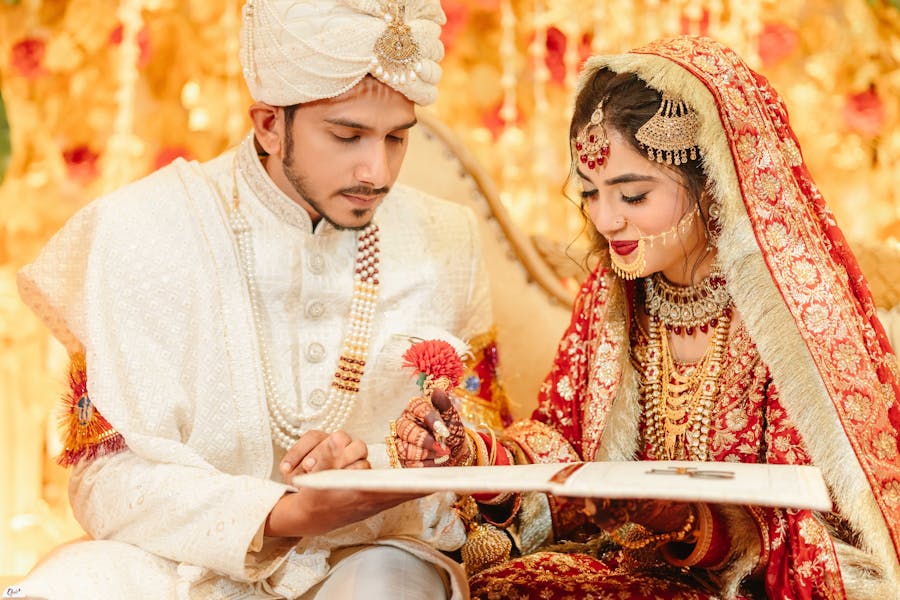 The Majestic Muslim Bridal Veil
Any wedding that happens in India is not complete without a veil or a dupatta. A veil is that element of a Muslim bride reception look that adds more colour and charm to the entire wedding outfit of a bride.
You can choose a similar veil like in the picture below to add more gorgeousness to your entire attire and look. You can also play contrast with your outfit by choosing a light-colored transparent veil.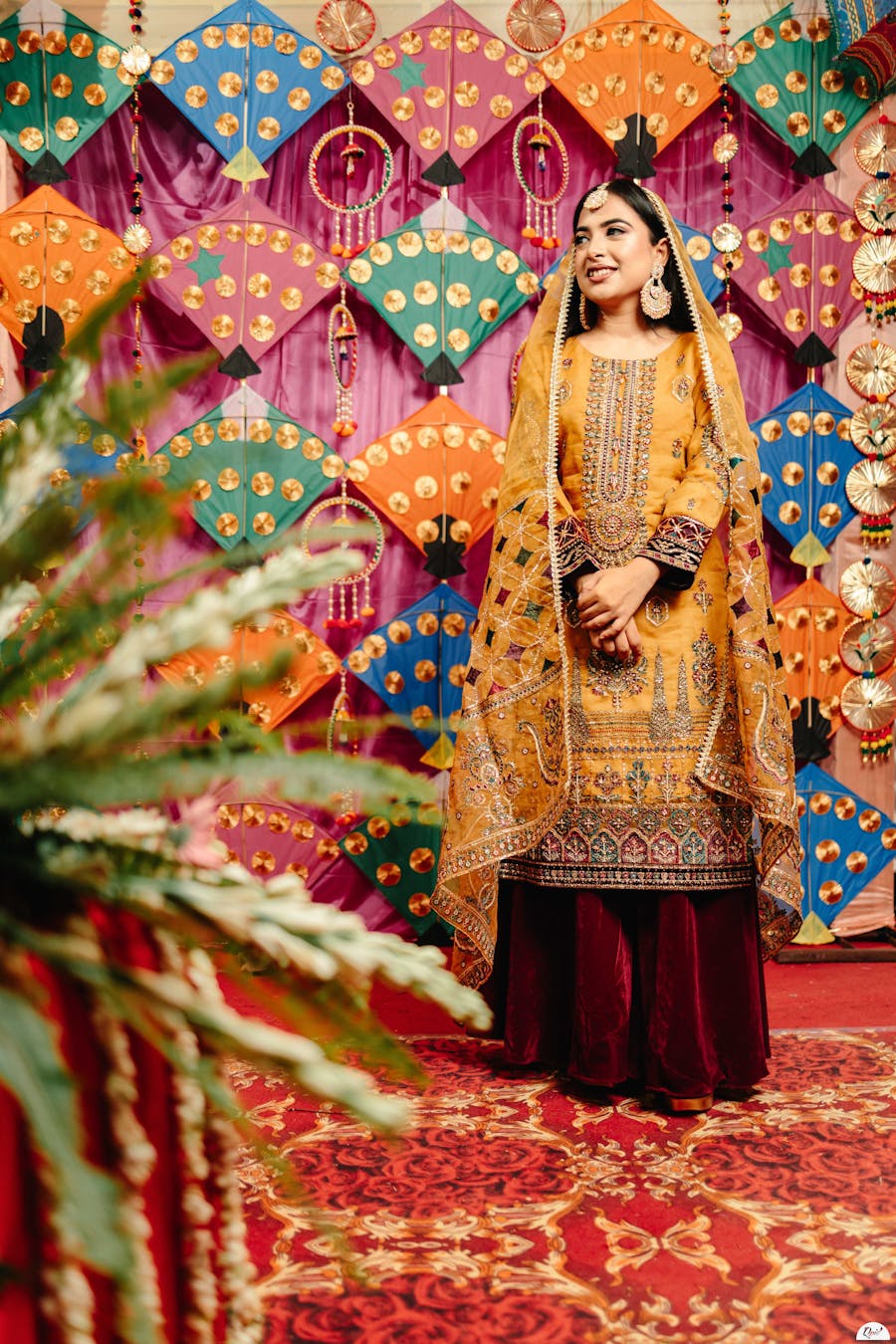 The Magnificent Muslim Bridal Reception Look With Jewellery
If you have already finalized your Muslim wedding outfit then it is time for you to look for simple yet elegant jewellery pieces to complete your Muslim bride reception look. If you are someone who wants to stay in touch with Islamic tradition and customs of what Muslim brides wear.
Then, we have the perfect suggestion for you in this case. You can always choose heavy statement accessories to vibe your wedding reception look. You can opt for a statement kundan, long jhumkas, maang tikka, polki, or even gold jewelry.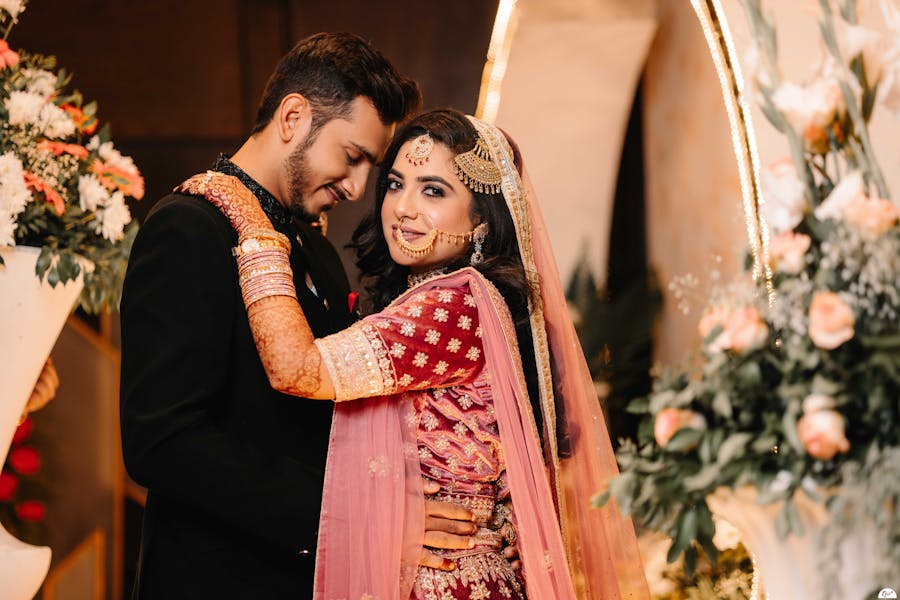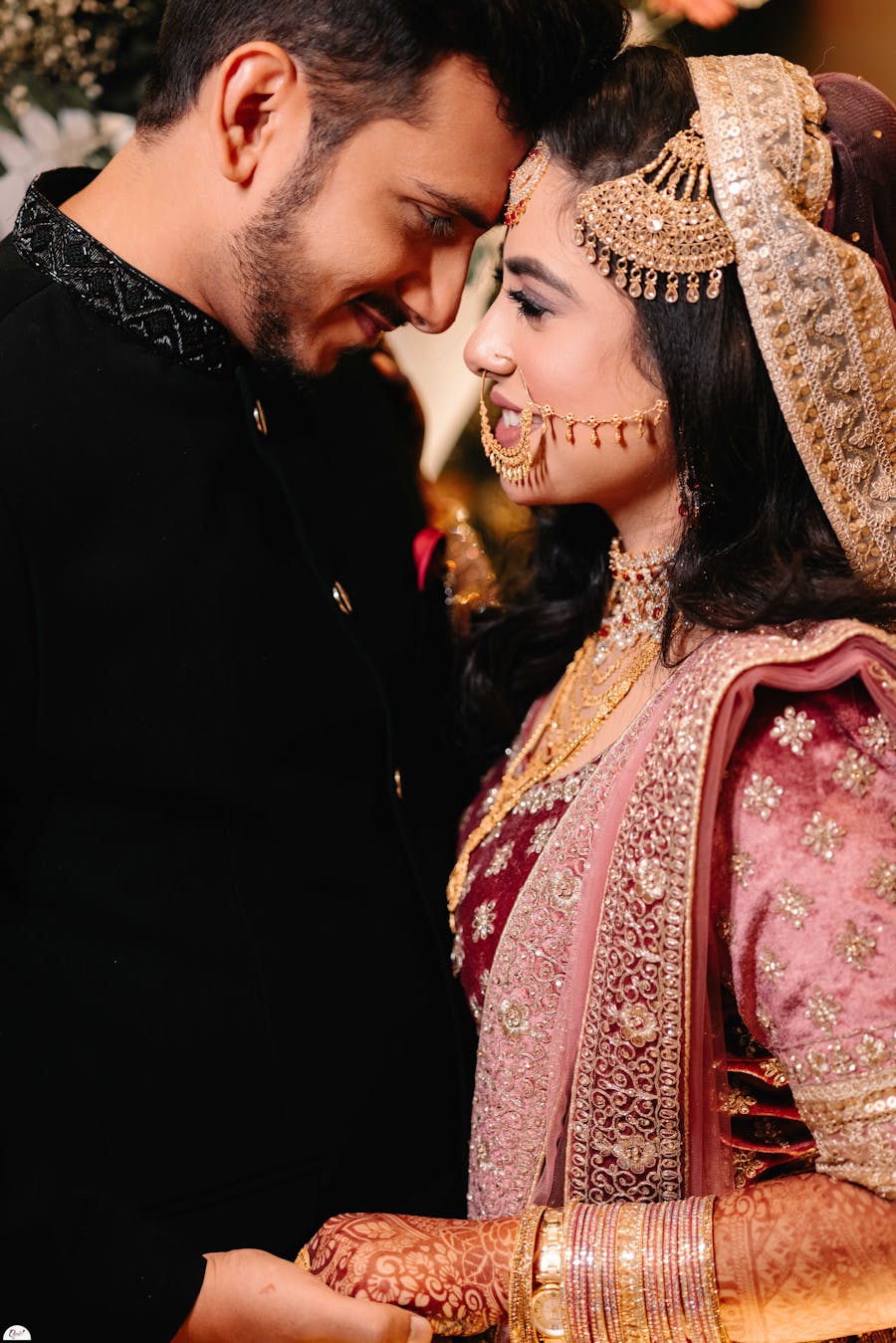 Read Also: 15 Questions For Your Wedding Photographer In Kolkata
Attractive Muslim Bridal Makeup
Does even a Muslim bride reception look complete without the touch of bold yet subtle makeup? We know right?
You can finalize a few of the makeup looks based on what type of shade and look you want to create for your D-day. Look how pretty our Muslim bride looks with soft and glowing makeup with her fine long lashes. You too can go for such soft makeup ideas. You can select bold eye makeup in a neutral color to compliment your overall soft makeup.
Also, don't forget to use waterproof makeup if your wedding reception is going to take longer hours.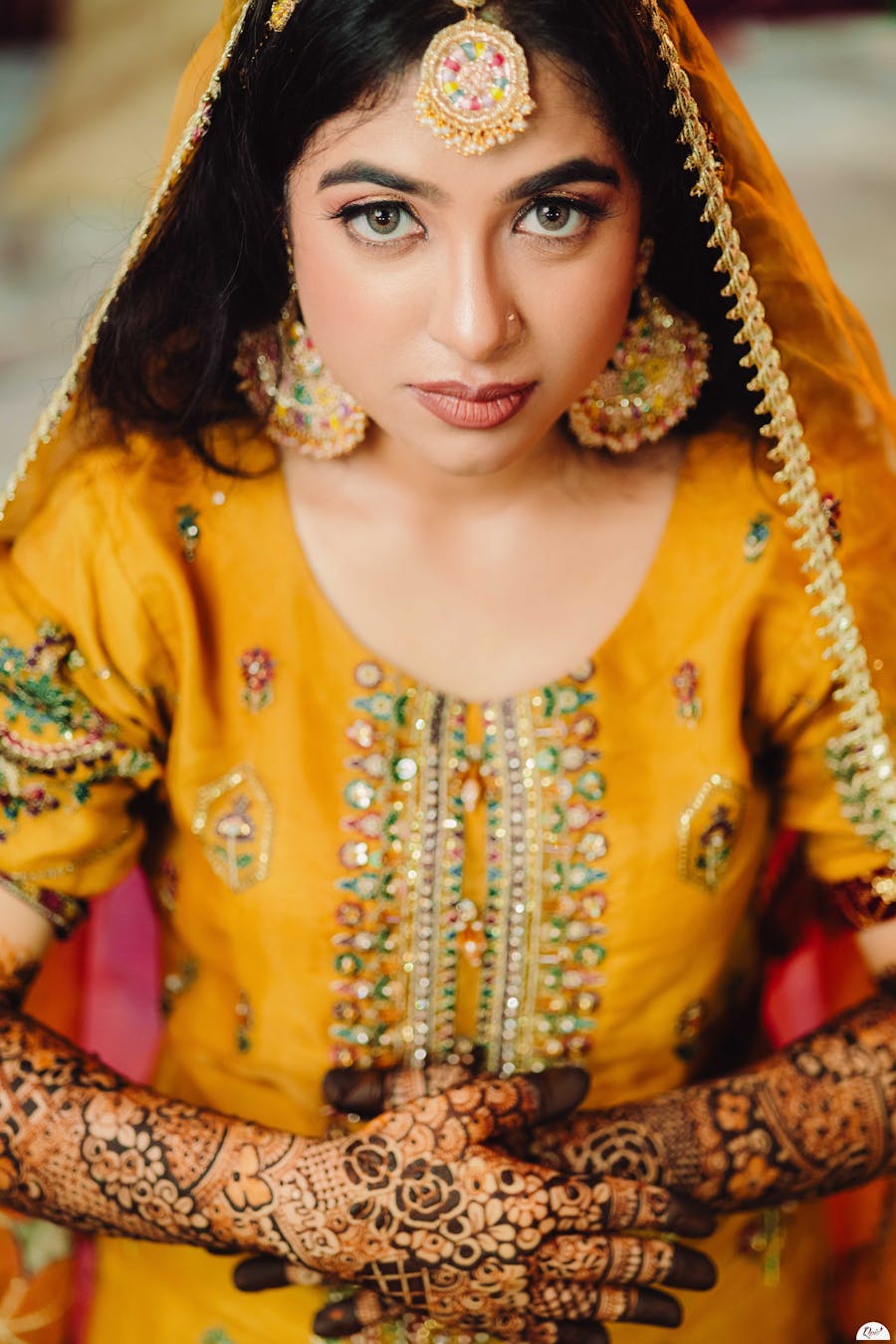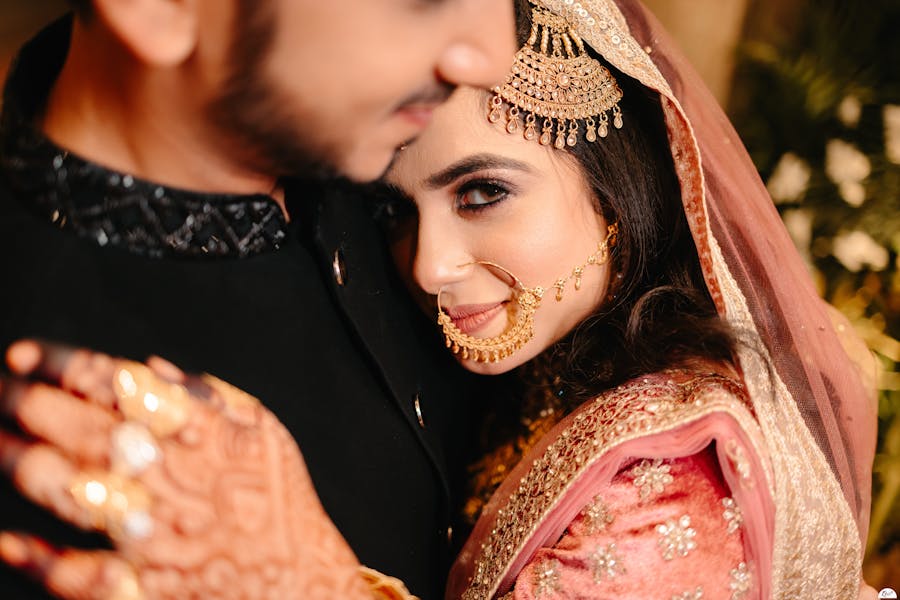 Storytelling Islamic Bridal Mehndi
Is it your wedding or reception and you have not yet decided on your mehndi design? Intricate the art of deep henna on your hands and feet to enrich your Muslim bride reception look. 
A detailed mehndi design will not just add more grace on your hand but it also will make you feel like a new bride for a long time. You can also try being playful with your mehndi design by hiding your lover's name in your hands. Or, if you want to try something royal with your henna design. Then you can go for a Mughal 'Dulha' and 'Dulhan' design in your mehndi pattern.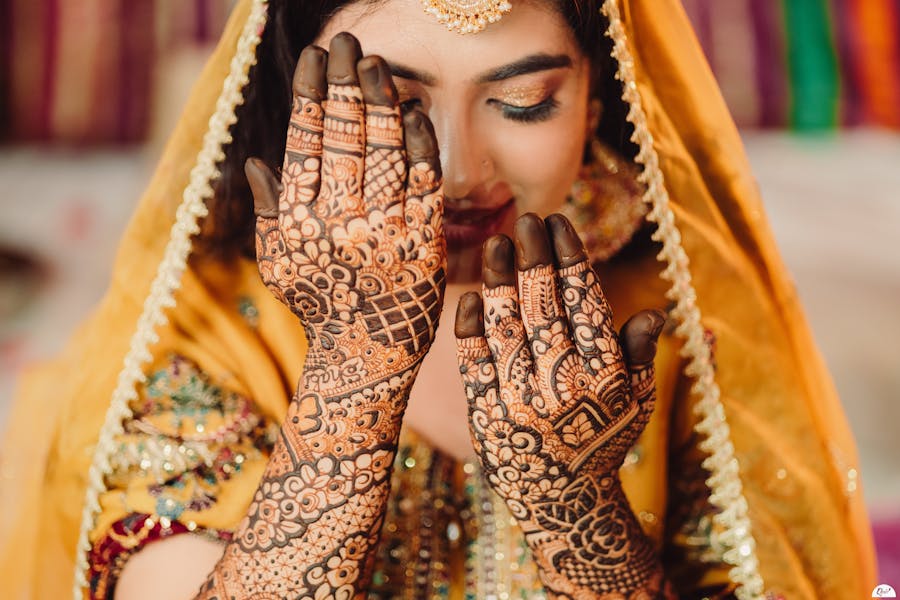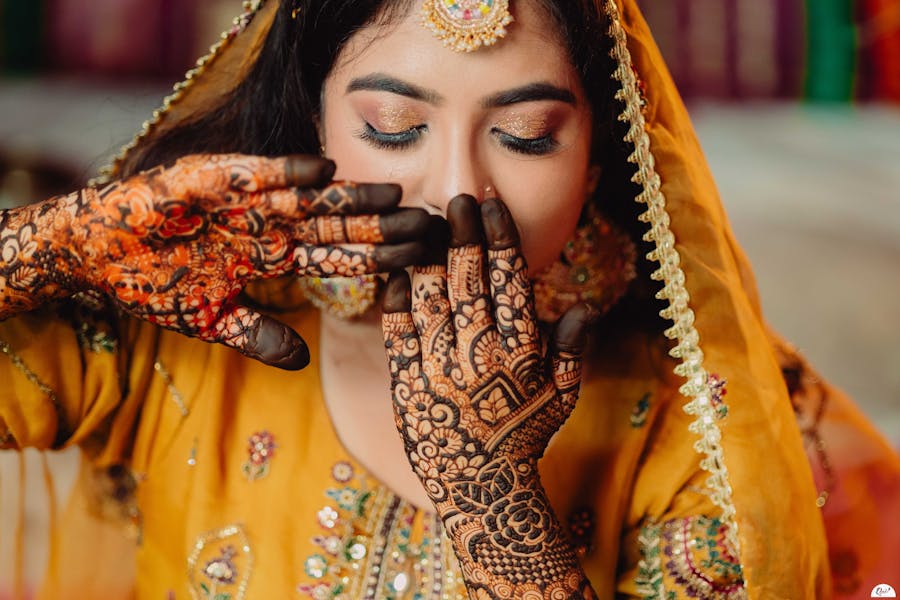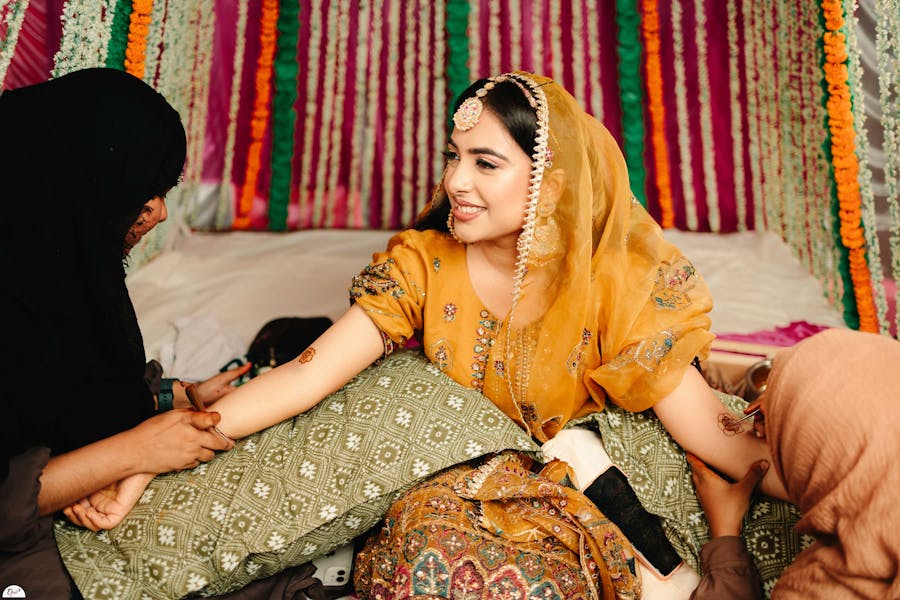 Read More: A Complete Guide On Muslim Wedding Traditions & Rituals By Qpid India
Sophisticated Muslim Bridal Hairstyle Or Hair-Do
Do you want to stay simple with your outfit and makeup yet want to look ravishing on your reception day? Well, you need to experiment with your hair then. We know how every woman loves their hair and that is why we have selected the best hairstyle for you.
See how our bride is acing with a soft bun covered in a veil. You too can ask your hairdresser to create a soft or messy bun while highlighting the front portion of your hair.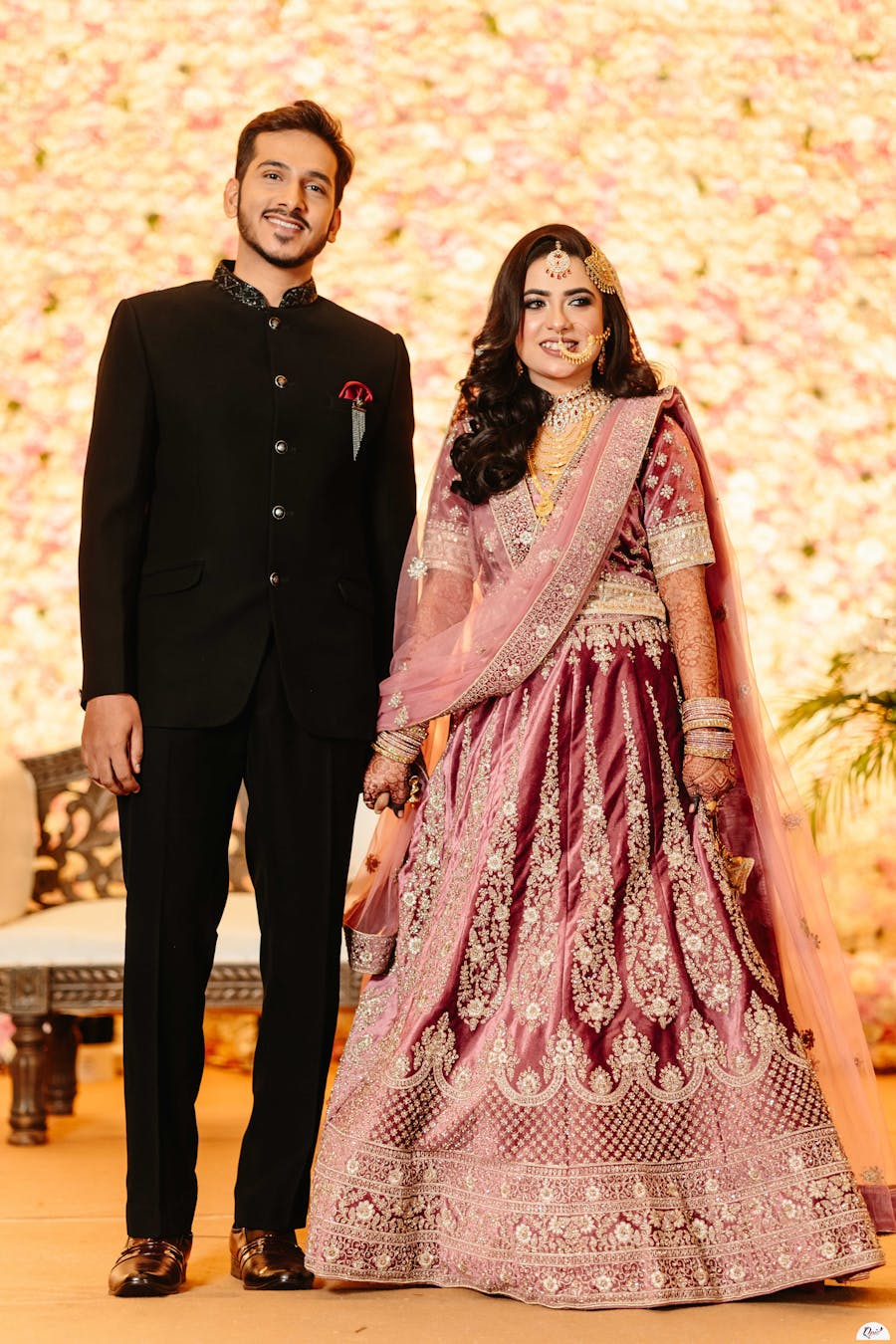 Remember, no matter what you wear or put on your wedding reception day. Your gorgeous smile is the only key that can make you glow on your special day. 
We know you will look like the prettiest bride on your Muslim bride reception look with our tips. You can also check out our website of QpidIndia, for covering your wedding functions with our best photography techniques.