Sometimes the best way to propose to your loved one is at a restaurant. It provides you with a comfortable and romantic setting to spend your time with your lover. Ranchi, also known as the "city of the waterfall" can provide you with a delectable culinary experience. Restaurants in Ranchi are the best place for romantic love proposals. Being one of the best wedding photographers in Ranchi, we met many couples who went to Ranchi restaurants before their wedding. Some of the best restaurants in Ranchi have intimate surroundings that make your proposal night more special. The delicacies offered at these restaurants are so tasty that you are surely going to enjoy the meal. So, here is a list of the 10 best restaurants in Ranchi for couple for an unforgettable date night experience.
1. MECHANIX RESTAURANT & LOUNGE
The Mechanix Restaurant & Lounge is a one-stop destination for food-loving couples in Ranchi. This Interior design and tasty food of this restaurant can make your date night more beautiful. They offer tasty Indian cuisines like tandoori roti, biryani, and butter masala which are unique in taste.
Location: 8th-Floor, Bodhraj Heights, Nivaranpur Rd, Nivaranpur, Doranda, Ranchi, Jharkhand 834001
Contact Number: +91-65-16602222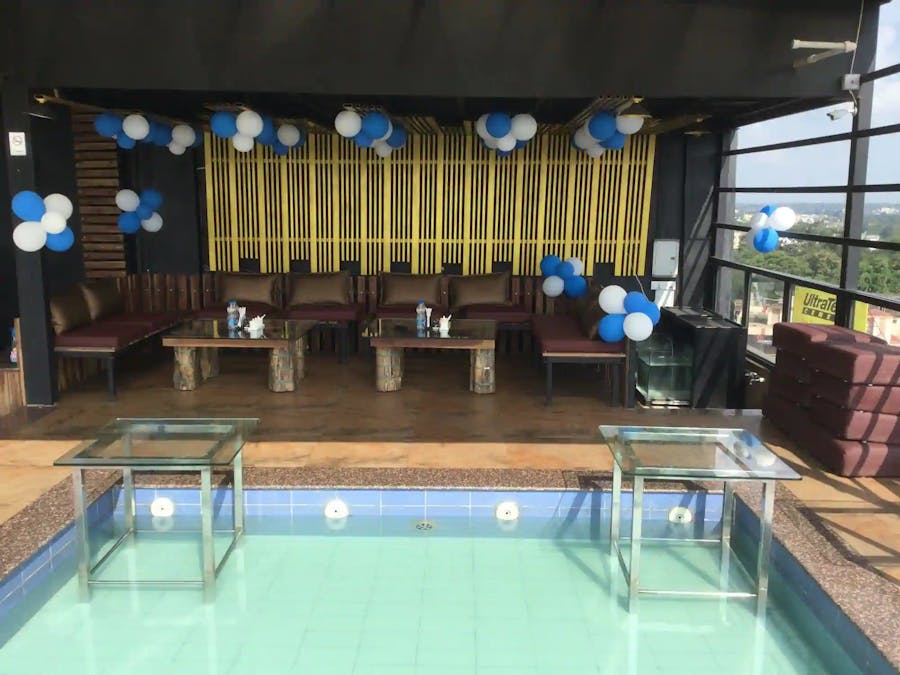 Recommended: Save These Bridal Lehenga Shop In Ranchi
2. Mocha Cafe & Bar
Mocha Cafe & Bar is a well-known rooftop restaurant in Ranchi. This place offers a stunning sunset view which makes your date more dreamy & romantic. Many couples come to this place to enjoy a romantic evening with their loved ones. The Lebanese Platter, Rasmalai Cheesecake, and Mocha Cafe are some signature dishes of this place that will please your taste buds.
Location: Mocha Cafe & Bar 501 A/B, 5th Floor H Square, Circular Rd, Lalpur, Ranchi, Jharkhand 834001
Contact Number: +91-65-1657667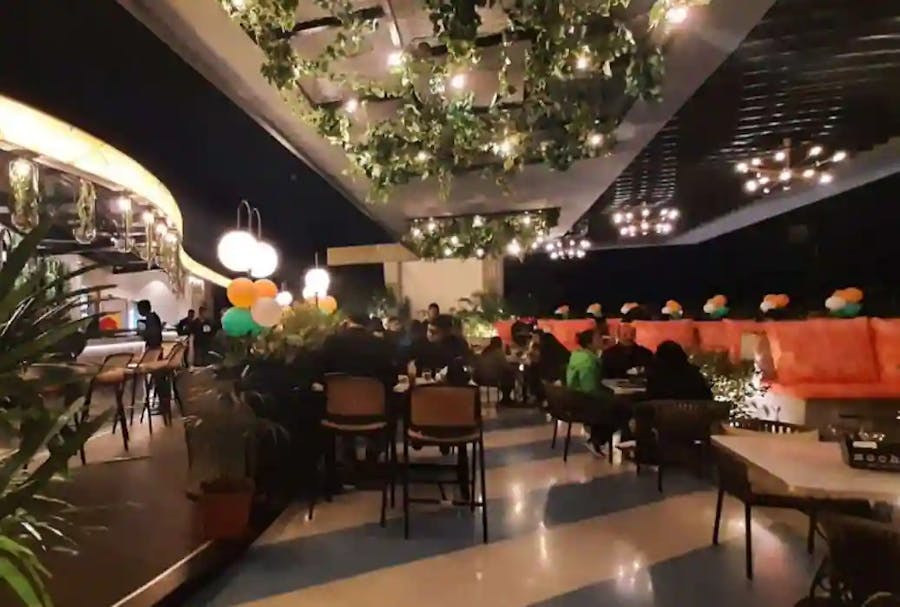 Must Check: Amazing Pre Wedding Location in Ranchi
3. Yellow Saphire
This is one of the best restaurants in Ranchi that is loved for its ambiance and eye-pleasing interior décor. The high polish tables and the welcoming nature of the staff make your dining experience more special. It can be a good place to celebrate your wedding party with your loved ones. You can hire a talented wedding photographer in Ranchi to preserve the memory of such a royal dining experience.
Location: Mahatma Gandhi Main Road, Maulana Azad Colony, Capitol Hill, Ranchi
Contact Number: +91-65-12331331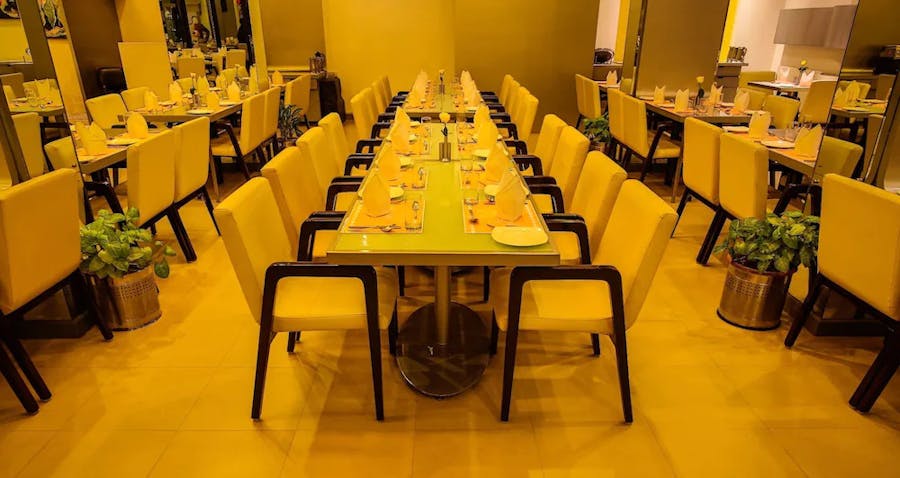 Read More: Top 10 Marriage Hall In Ranchi You Should Bookmark
4. Kaveri Restaurant
If you are planning to have a perfect candlelight dinner date in Ranchi with your partner then visit the Kaveri restaurant. Kaveri restaurant in Ranchi is the best place to enjoy a luxurious dining experience. You must try malai kofta, Kadai paneer, and mushroom butter masala which are the most popular dishes available at this restaurant.
Location: First Floor G.E.L Church Shopping Complex 11, Mahatma Gandhi Main Road, Ranchi
Contact Number: +91-6512330330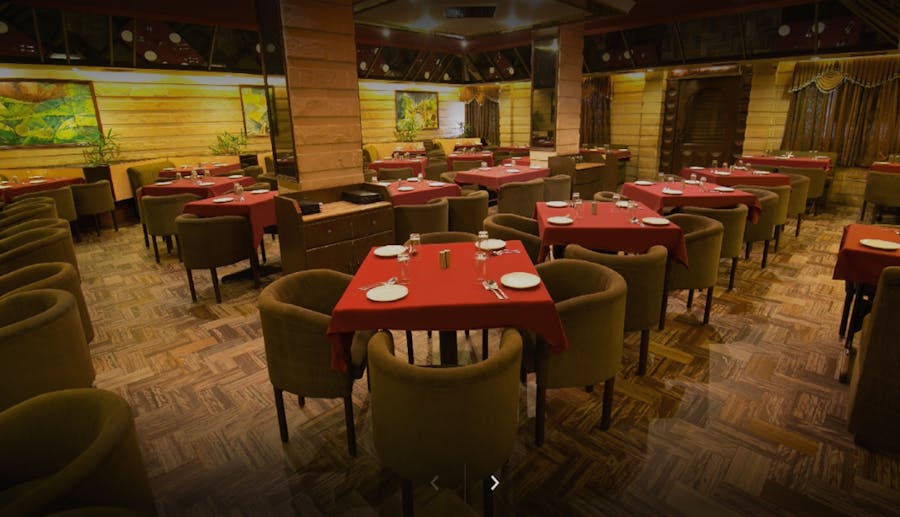 5. Yo China Restaurant
Are you fond of Chinese food? Then this restaurant is the perfect place to have some lips-smacking Chinese cuisine. The classy interior and food presentation of this restaurant make it one of the cheap and best restaurants in Ranchi.
Location: Block – A Citadel Building 2nd Floor, Near Sujata Chowk, Ranchi.
Contact Number: +91-65-16556601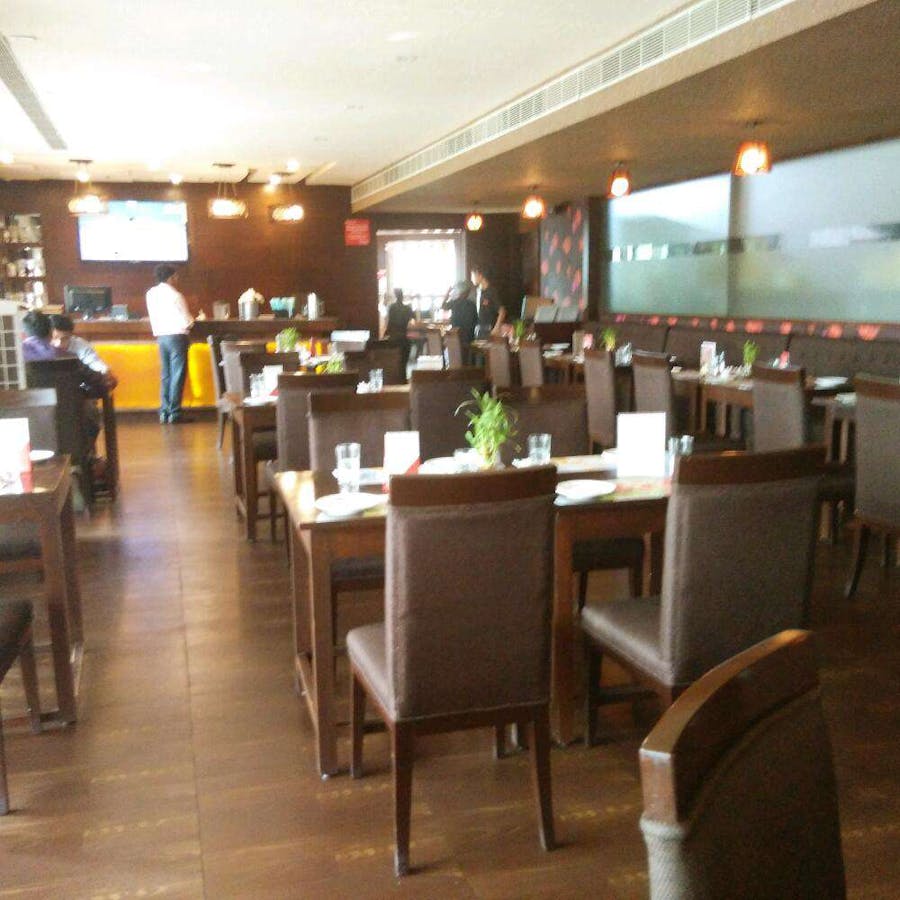 6. Prana Lounge
There is nothing more joyful than enjoying some mouth-watering food in a classy restaurant. Prana Lounge is one of the best couple cabin restaurant in Ranchi that provides rooftop dining facilities. You can enjoy a wide range of continental, Mexican, American, and Lebanese cuisine at this place.
Location: 6th and 7th Floor RS Square Harmu Road, Ranchi.
Contact Number: +91-78-08799991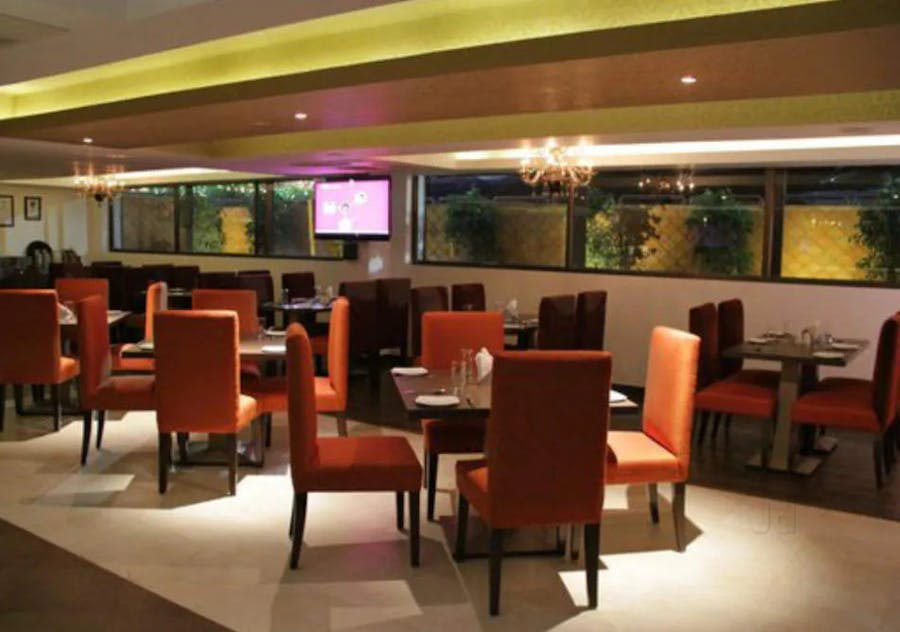 7. The Urban Brava
The Urban Brava is one of the best restaurants in Lalpur Ranchi which is popular for its lips-smacking food and stylish interior. Here you can also enjoy delicious desserts as well as mocktails. This is the most popular bar and restaurant in Ranchi to celebrate a special moment.
Location: Circular Court, Circular Road, Ranchi.
Contact Number: +91-22-174291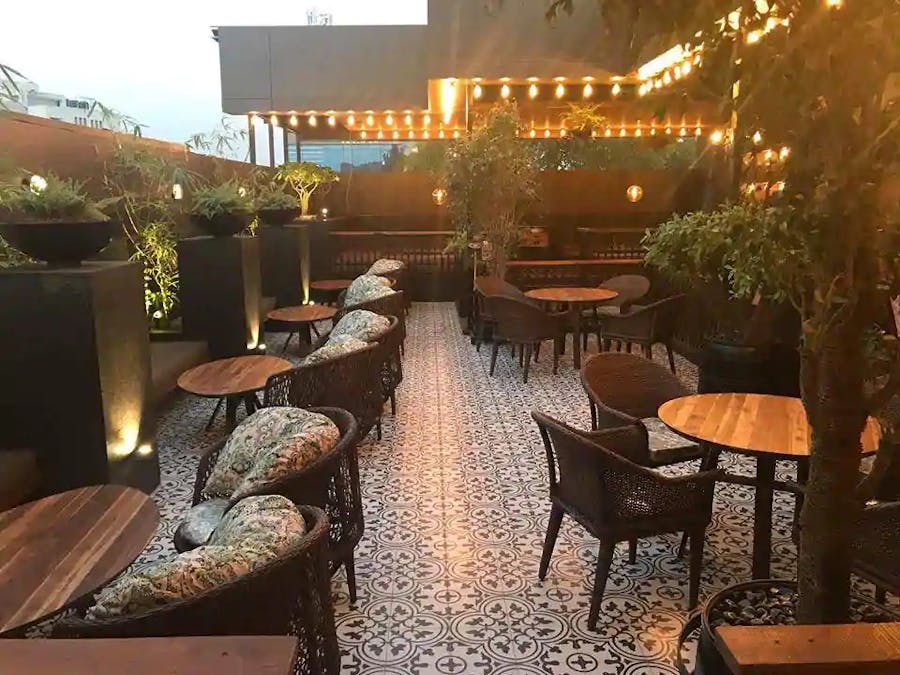 8. Melange – Capitol Residency
Melange in Ranchi is much famed to be one of the couple friendly restaurants in Ranchi. Its classy interior will put a smile on your face at the first sight. The wonderful neon lights add a romantic touch to the entire setting. It is popular for serving North Indian, Chinese, and Continental food. You must try their creamy and tasty Paneer Khurchan for a vegetarian delight.
Location: Capitol Residency, Station Road Near Grunack Hospital, Ranchi
Contact Number: +91-65-16607777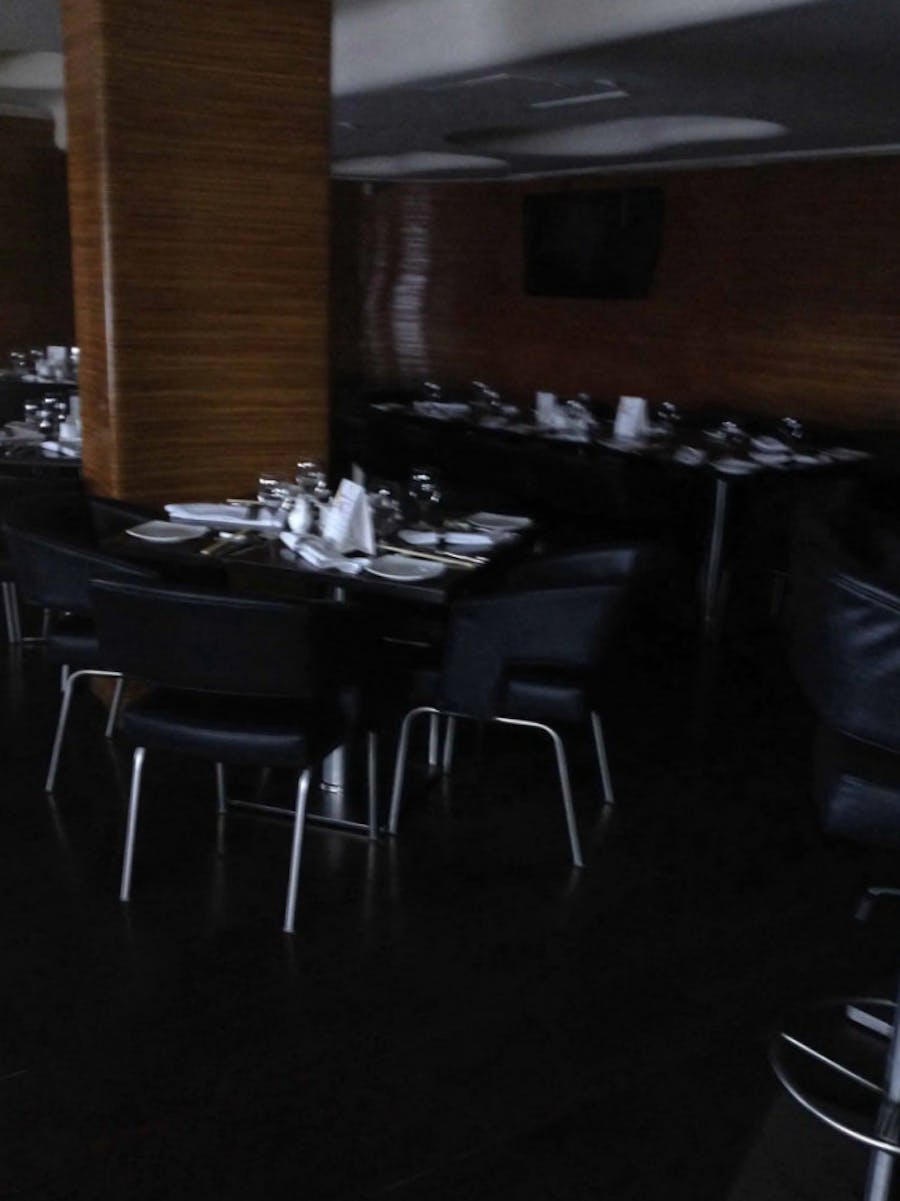 9. Waterfront – Radisson Blu
Waterfront restaurant is a multi-cuisine cabin restaurant for couples in Ranchi. Its mouth-watering cuisines prepared by certified chefs make your date night more romantic. The serene atmosphere of this place makes it a sensual place to have a romantic candlelight dinner in Ranchi.
Location: Main Road, Diversion Road, Kadru, Ranchi
Contact Number: +91-65-1660-2222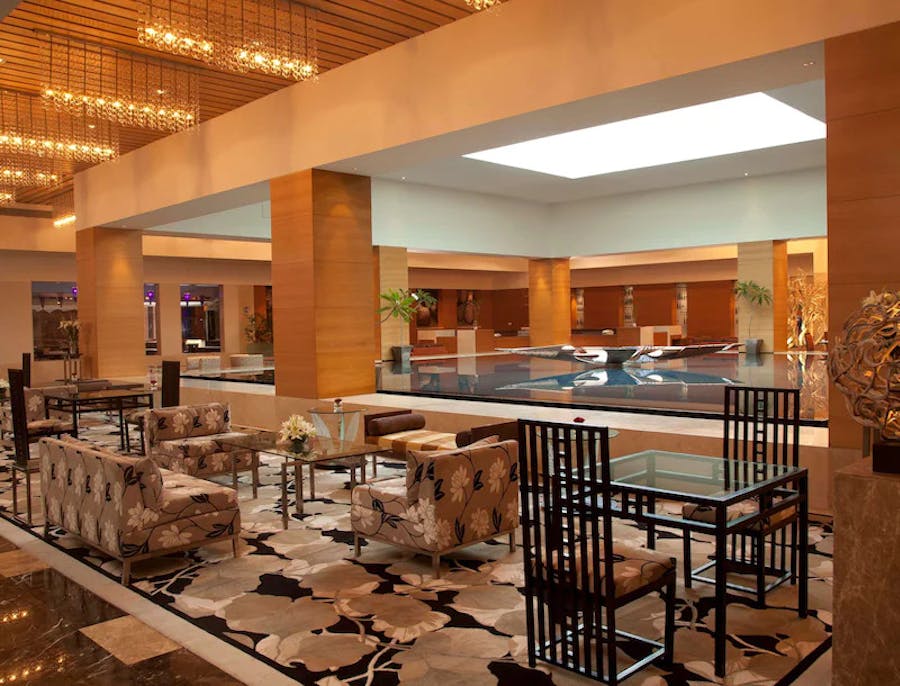 10. Jungli Moondance Restaurant
Jungli Moondance Restaurant is one of the most famous restaurants in kanke road Ranchi. The soothing atmosphere of this place will win over your heart in less than a minute. The staff of this restaurant is skilled in making you feel special and the food is sure to please your taste buds. They specialize in North Indian, South Indian, and Chinese cuisine.
Location: 4th Floor, Nand Bhawan, Mahatma Gandhi Main Road, Nivaranpur, Ranchi
Contact Number: +91- 93-34833606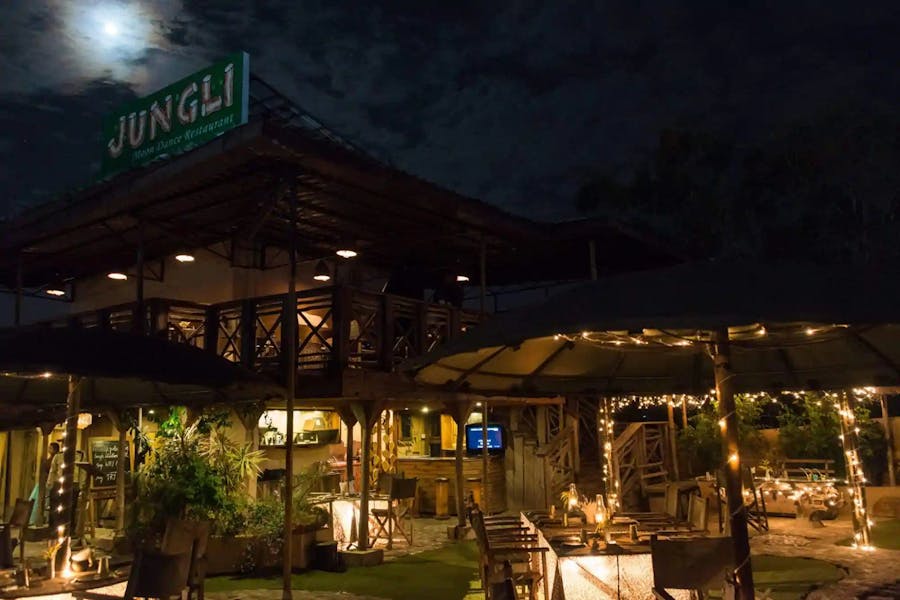 FAQ –
Which Is The Best Couple Restaurant In Ranchi?
Yellow sapphire and Prana Lounge are the highly-rated couple's restaurants in Ranchi. Here you can spend quality time with your loved one and enjoy some mouth-watering delicacies.
What Are The Most Romantic Couple Spots In Ranchi?
Ranchi has many places with a cozy ambiance that is best for a romantic date. You can visit Tagore hill, Hundru falls or Ranchi lake to have a pleasant time with your lover.
Is There A Pocket –Friendly Couple Restaurant In Ranchi?
The Oriental Kitchen, and Jungli Moondance restaurant are the best places to dine with your partner at a reasonable price.
Where Can I Have Traditional Jharkhandi Cuisine?
The Great Kebab Factory is the best place to enjoy the lip-smacking cuisine of Jharkhand.
What Are Some Best Vegetarian Restaurants In Ranchi For Couples?
Kaveri restaurant, Waterfront restaurant, and the Prana Lounge are some best places to enjoy a vegetarian meal.