Indian weddings are lavish celebrations that never fail to set a new trend. One such stylish and regal outfit for a wedding is a sherwani. Grooms are making a style statement by opting for unconventional wedding sherwani design. To flaunt their dapper look in wedding albums they always hire the best wedding photographers in Ranchi. But to achieve an ultra-stylish groom look you need to choose a sherwani design for groom.
Shopping for the perfect wedding sherwani can be a difficult task. It can require days of searching and visiting many shops to find the perfect sherwani that fits your needs. With so many shops in Ranchi, you need to make sure that you find a shop that has quality sherwani.
So, here we are listing out some most popular sherwani shop in Ranchi. Continue reading and find out where to buy your dream wedding outfit!
Tips For Choosing The Best Sherwani For Marriage
First, decide the wedding look you want to go for. A charming look can help your wedding photographers in Ranchi to capture some awesome groom pictures.
Once you have decided on your look you must make sure to choose a wedding sherwani that matches the bride's outfit. Contrasting shades or matching hues always grab attention.
While shopping for a sherwani for groom one must also check the fabric and its embroidery. Today, there are many unique embroidery designs available for special occasions. You must choose the right kind of work that suits your personality.
While shopping for a wedding sherwani for groom one must pay attention to the smallest detail in the outfit. The buttons and the side pockets in the sherwani provide it with a nice look. Hence, you must also check this little detail.
While buying a sherwani for men is choosing the right kind of accessories. Accessories like a stunning stole, cufflink, and a gorgeous safa. All these things complement your royal wedding look.
Recommended: E-Invite Video For Wedding That Will Wow Your Guests!
Places To Buy The Best Sherwani Designs For Wedding In Ranchi
1. Polls Ethnic
Polls Ethnic is an exclusive readymade garment shop in Ranchi that has a unique collection of latest sherwani designs. They are very popular in the city for providing quality fabric in wedding outfits. This is the ultimate destination for all millennial grooms who want to achieve the most handsome wedding look.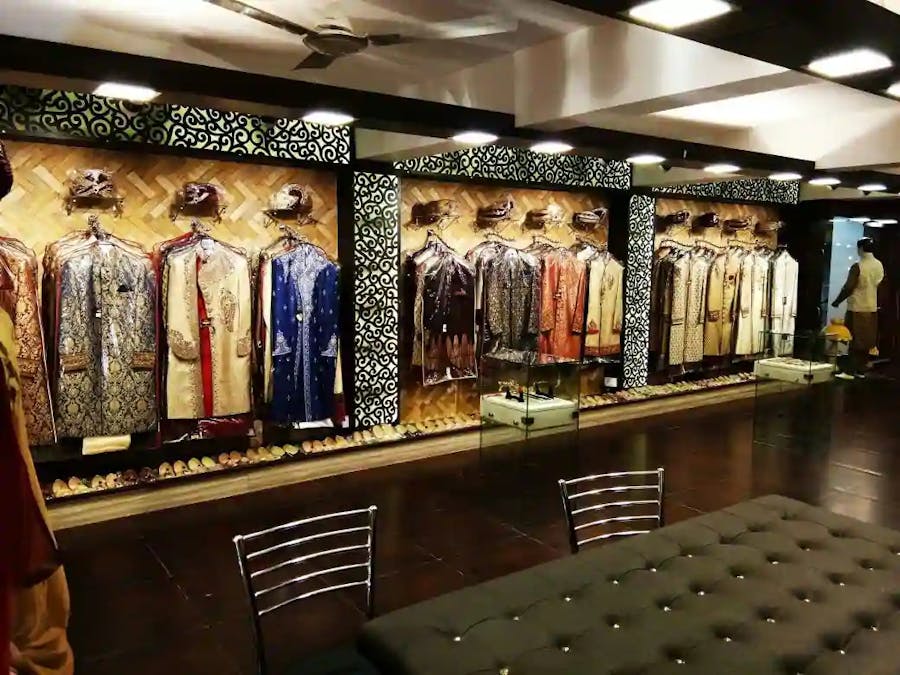 Must Read: Top 10 Marriage Hall In Ranchi You Should Bookmark
2. Novelty Fashion Mall
Novelty fashion mall is your one-stop destination to buy an Indo western sherwani for men. This is Ranchi-based designer couture that provides an array of exquisite wedding wardrobes for the groom. Their contemporary designs and use of high-quality fabrics have made them very popular.
See More: Save These Bridal Lehenga Shop In Ranchi
3. Manyavar Vedant Fashions Pvt Ltd.
Manyavar Vedant fashions are one of the best sherwani shop in Ranchi. From luxurious outfits to subtle sherwani they have everything for Indian grooms. Each of their groom sherwani's designs has an ethnic specialty that is inspired by the rich Indian heritage.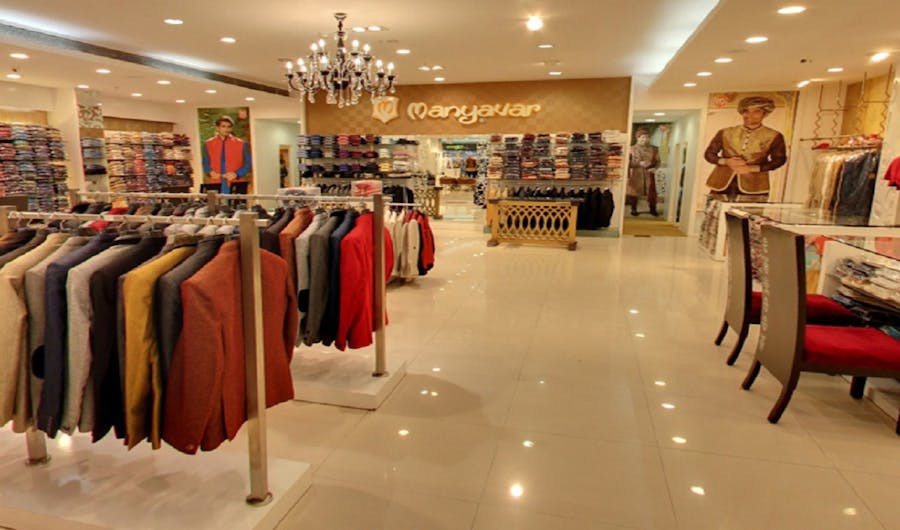 4. Modi Sons
Modi sons are the perfect destination for buying an exquisite range of the wedding sherwani in Ranchi. Modi sons have been creating a class in groom's wedding outfits since 1971. They have established themselves as a leading brand for readymade garments in Ranchi. They provide a new style sherwani design for male that can help you flaunt your stylish groom avatar.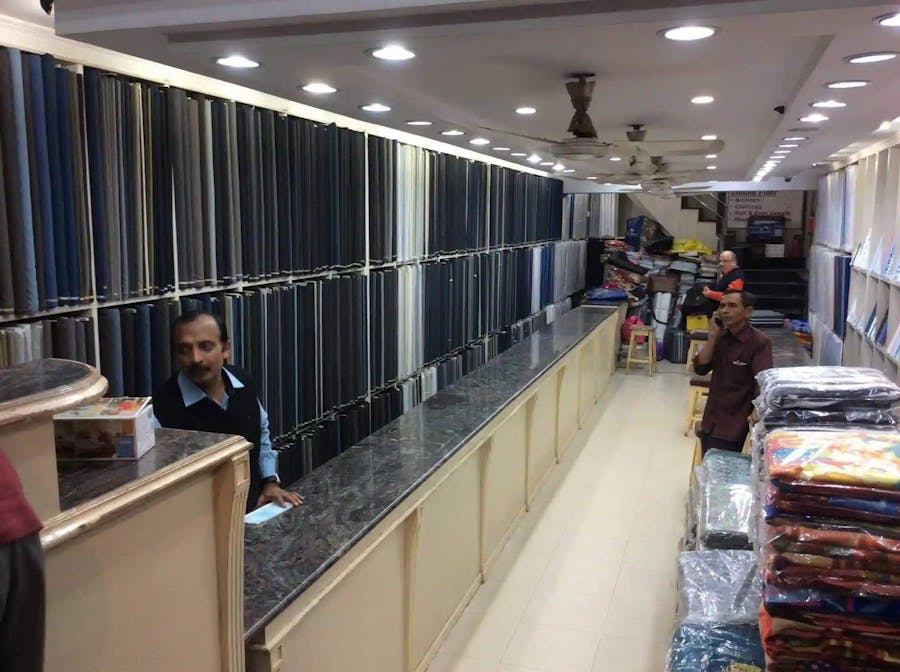 5. Pushpanjali Garments
At Pushpanjali garments you will get the most sophisticated range of groom sherwani designs. They provide you with quality fabrics at an affordable price. Visit this Ranchi garment shop if you want to have a good shopping experience in buying the dream sherwani for wedding.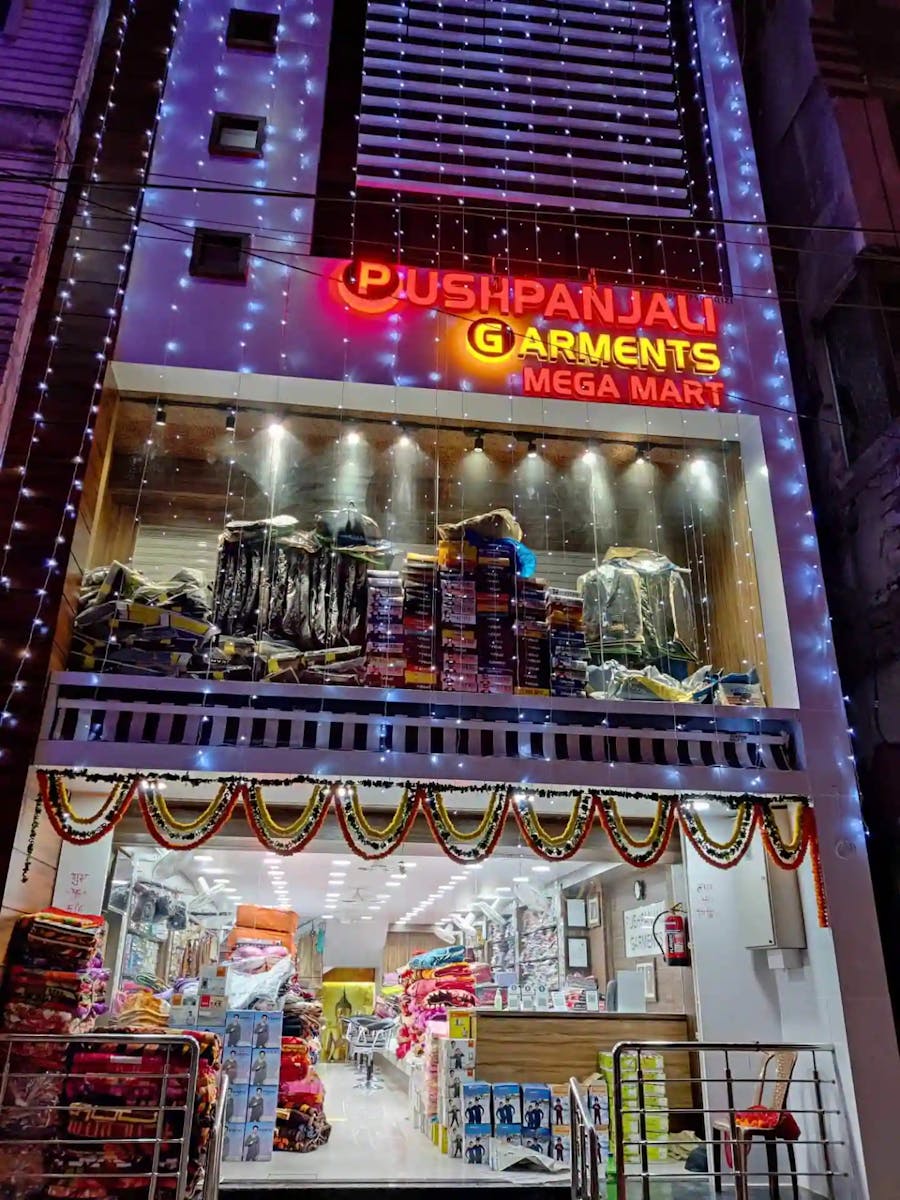 6. Raymond Shop
Nothing can beat the style and elegance of a classy garment from the Raymond shop. This is one of the biggest men's clothing brands in India that offers complete solutions to a stylish men's wardrobe. Although they are known for their suites and jackets. But they also have a wonderful collection of Indo-Western wedding outfits.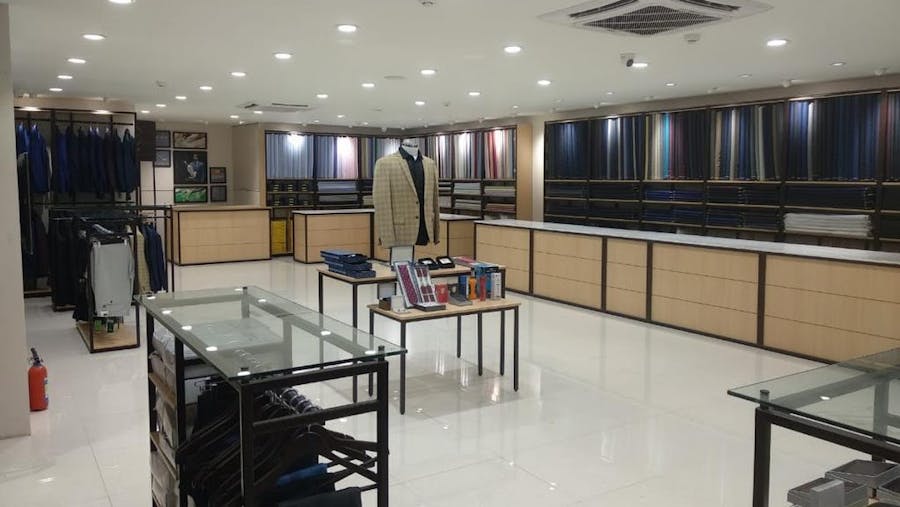 7. Ved Textiles And Apparels
Next on this list is a readymade garment retailer from Ranchi who can offer you royal and trendy groom sherwani design to choose from. They create every piece of sherwani with creativity and love. Their stunning sherwani can make you feel special on your big day. Head over to this store if you want to make the best of your wedding!
8. Fabindia (Eastern Mall)
Established in the year 2014 Fabindia is a famous place for wedding shopping in Ranchi. They are very much popular for their exclusive sherwani design for men. Other than this they also offer wedding sarees, kid's outfits, shoes, and cosmetics. If you are finding a place to get your wedding sherwani at a reasonable price then you must visit this shop.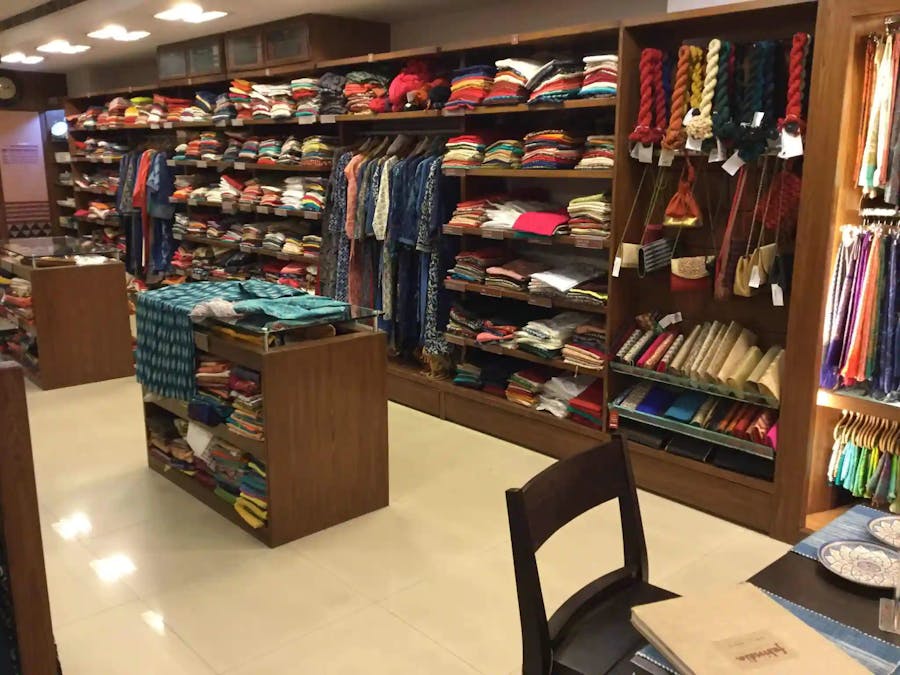 9. Dubai Fashion Tailor
Having access to an experienced tailor ensures that the finished product will fit perfectly for the special day. Dubai fashion tailors are very popular for their gorgeous collection of customized sherwanis. You can tell them your requirements and they will make sure to provide you with the best sherwani for wedding.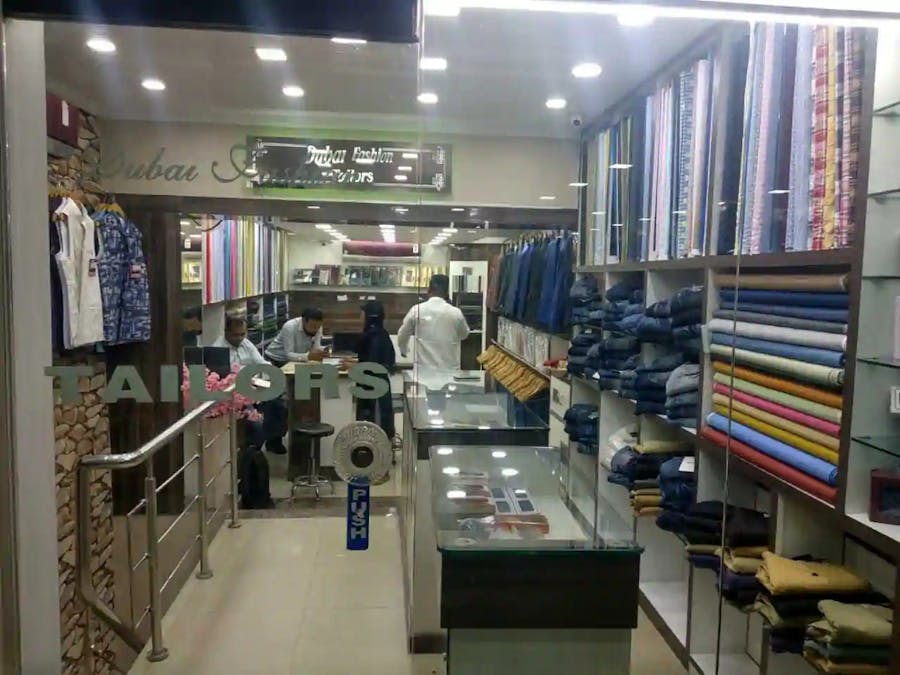 FAQ –
What Are The Latest Sherwani Design For Wedding Events?
If you are looking for a sherwani that will help you make a statement on your wedding day, then you must choose from -
Embroidered Sherwanis
Printed Sherwanis
Embellished Sherwanis
Textured Sherwanis
Pastel-Hued Sherwanis
What Are Some Essential Accessories That Must Be Paired With Sherwani?
To add a regal touch to your wedding sherwani you must pair it with cufflinks, a string of beads, and a pocket square.
What Is The Price Range Of A Sherwani In Ranchi?
Even though the average price of a sherwani depends on its design and fabric, it can range between Rs. 10,000 to 40,000 or above.
Do Famous Shops In Ranchi Offers Customized Wedding Sherwani For Groom?
Yes, there are a few shops in Ranchi that provides customized wedding outfit services.
Is Renting A Sherwani From Ranchi Shop A Good Idea?
If you don't prefer wearing sherwani other than your wedding event, then renting might be the best choice for you.