When you are planning the most important day of your life, you want everything to be perfect. Celebrating a big fat Indian wedding demands a lot of preparation. Many Indian couples are now choosing a royal hotel to celebrate their romantic union. The right venue sets the tone of your traditional wedding. There are many things that you should consider when choosing a wedding hall. The first one is the size of the venue. You will want to make sure the venue can accommodate all your guests. Another thing to consider is the budget and amenities provided by the venue. Your wedding venue must leave a big impact on your guests' minds which will be remembered for years to come. Its grandeur and elegance can make your wedding photography in Ranchi more beautiful. So, read this interesting guide to find out the most luxurious and budget-friendly marriage hall in Ranchi.
1. Mangalam Banquet Hall
Mangalam banquet hall is a luxurious wedding venue in Ranchi. This banquet hall is just 21 minutes away from the Ranchi Junction. They also have a spacious lawn perfect for a grand wedding event. You can also plan a pre-wedding shoot here by hiring a pre wedding photographer in Ranchi.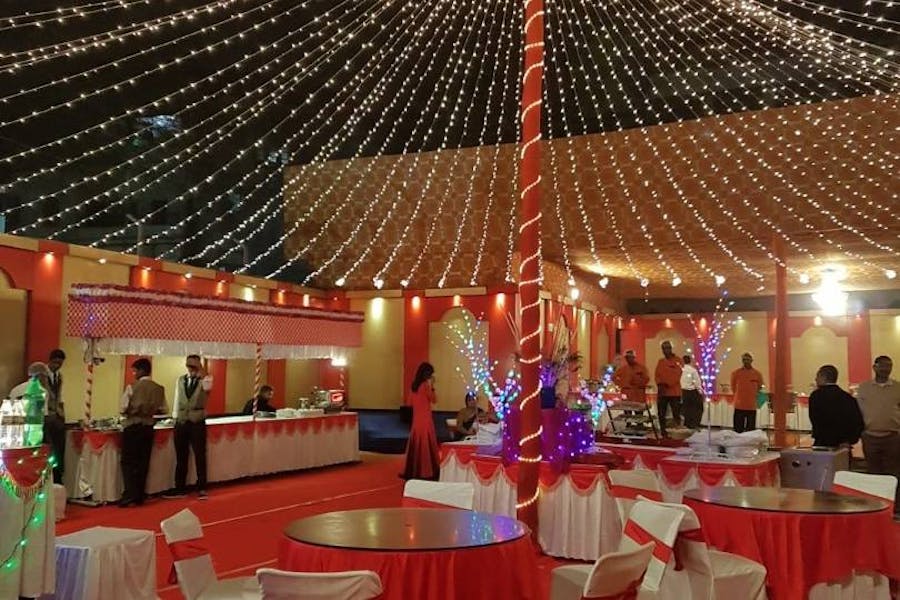 Must Read: Amazing Pre Wedding Location in Ranchi
2. Abhivadan Banquet Hall
Abhivadan banquet hall is a budget-friendly wedding venue in Ranchi. It is the perfect place to plan a small and intimate wedding. The spacious ballrooms and gigantic lawn space of this wedding venue are perfect for hosting wedding functions. They also have a team of professional decorators and caterers who can make your wedding experience more delightful.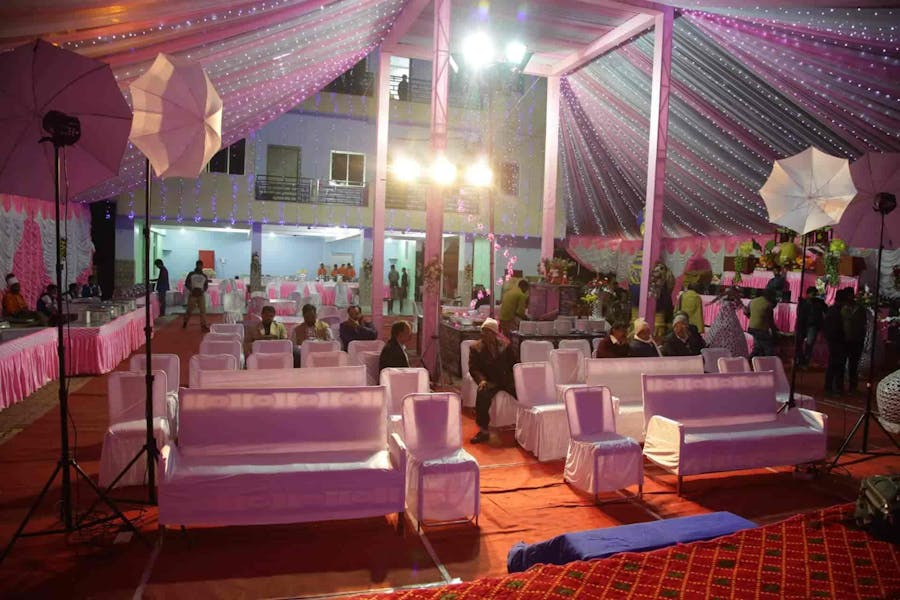 See More: 15 Creative Poses Ideas With Dupatta For Bride
3. Chanakya BNR Hotel
Chanakya BNR hotel is a wonderful venue to host your luxurious wedding in Ranchi. The beautiful venue is located 21 minutes away from the Birsa Munda Airport. The stylish décor and lavish architecture of the hotel are perfect to celebrate a royal event.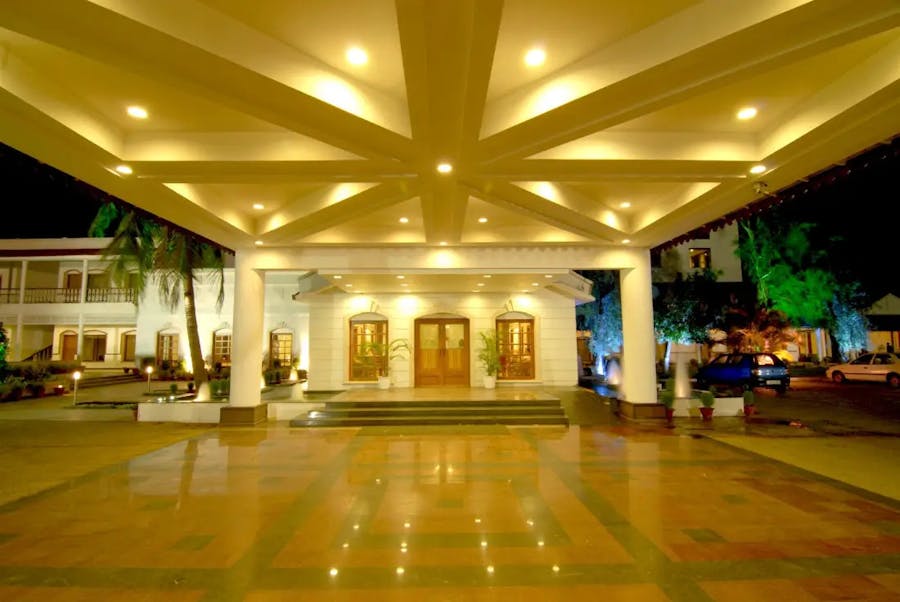 Also Read: 15 Latest Indian Sangeet Hairstyles For Bride - Qpidindia
4. Swarna Bhumi Banquets
Swarna bhumi banquets are one of the stunning wedding venues in Ranchi city. Their heart-warming hospitality can make your wedding experience very special. Located on the outskirts of the city this beautiful wedding venue provides you with a calm atmosphere to host a regal wedding.
5. Sangam Gardens
The elegance, luxury, and hospitality of Sangam gardens make it a popular wedding venue in Ranchi. They provide in-house décor and bar services that can make your wedding day a memorable event in your life. Their experienced chefs provide you with a culinary experience that will win your guest's hearts.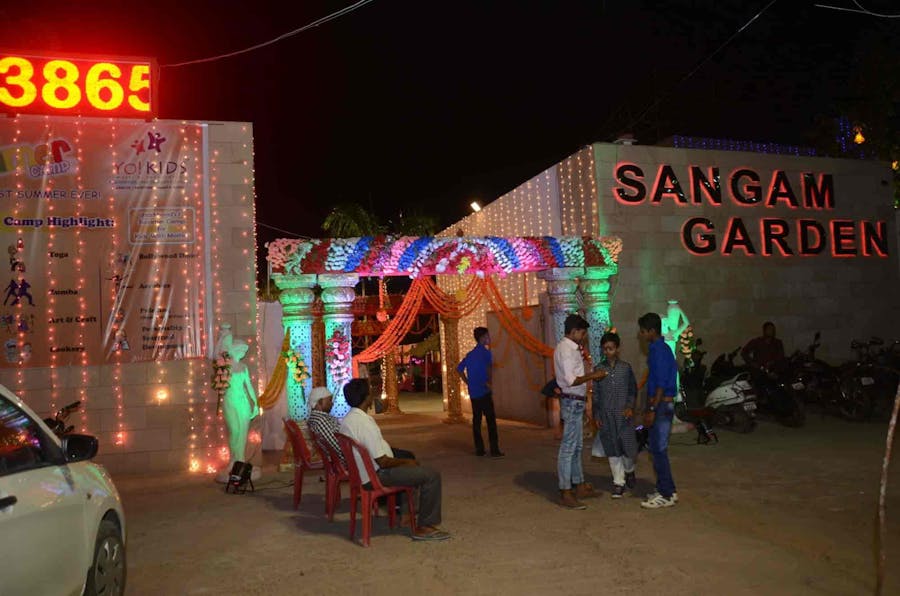 6. The Mayfair
The Mayfair in Ranchi is a world-renowned brand that promises to fill your event with vibrant color and joy. They provide you with world-class amenities to celebrate a grand wedding. The Mayfair in Ranchi has its chefs and caterers. They will make sure to cook delicious food that leaves a positive impact on your guests.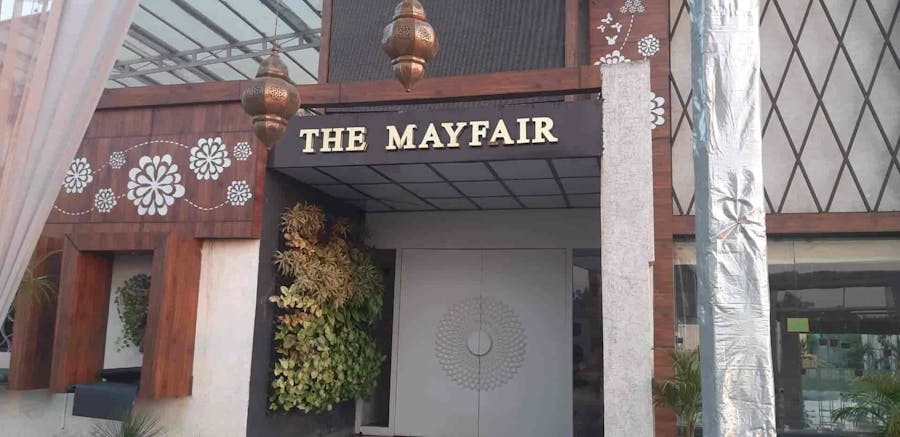 7. Raddisson Blu Hotel
Raddisson blu hotel is a wonderful venue to host your wedding ceremony in Ranchi. The elegant décor of this luxurious hotel is perfect to celebrate a grand wedding. The spacious banquet hall of this hotel can accommodate a large gathering for a wedding event.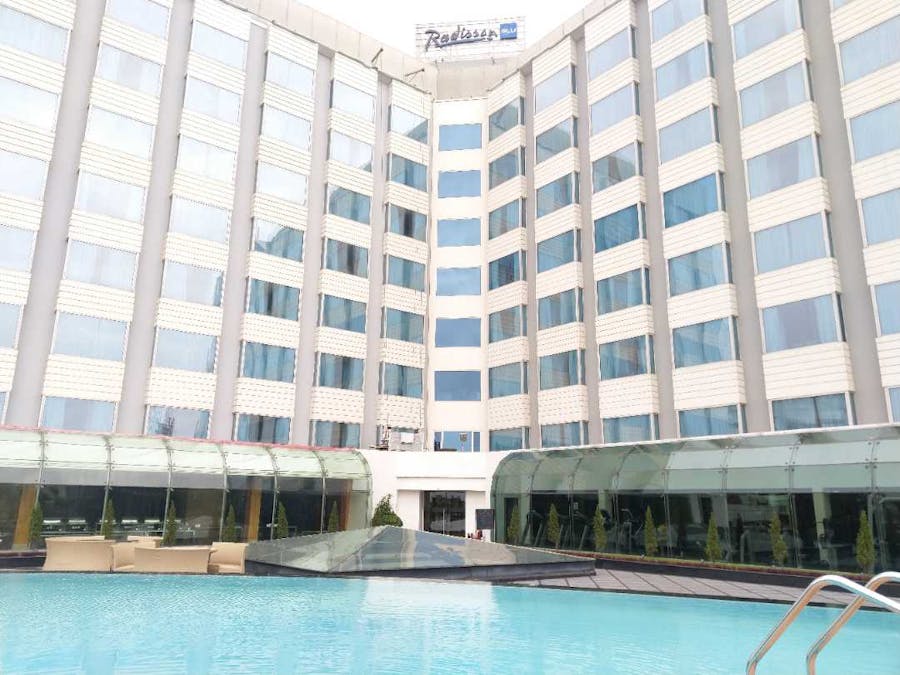 8. Capitol Hill
Capitol hill is a splendid wedding venue located in the heart of the city. Surrounded by lush greenery, this luxurious hotel is an ideal place to host a wedding ceremony. They not only offer a plethora of tasty cuisine but also offer an in-house decorator and parking space facility.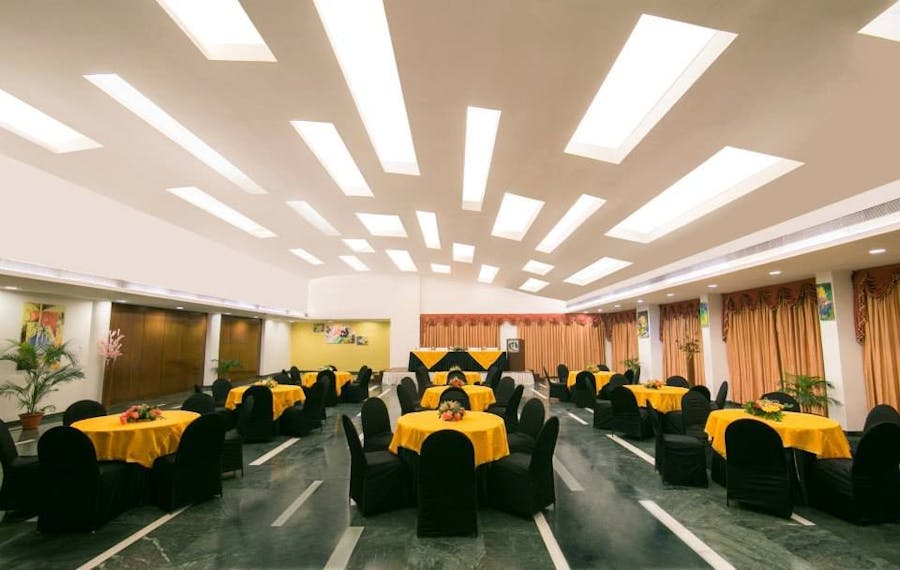 9. Shagun Banquet
Shagun banquet is a pleasant venue to plan your wedding in Ranchi. This banquet hall is perfect for intimate wedding events. You can host a wedding of 600 people at this beautiful banquet. Their warm welcoming nature can make your wedding experience more joyful.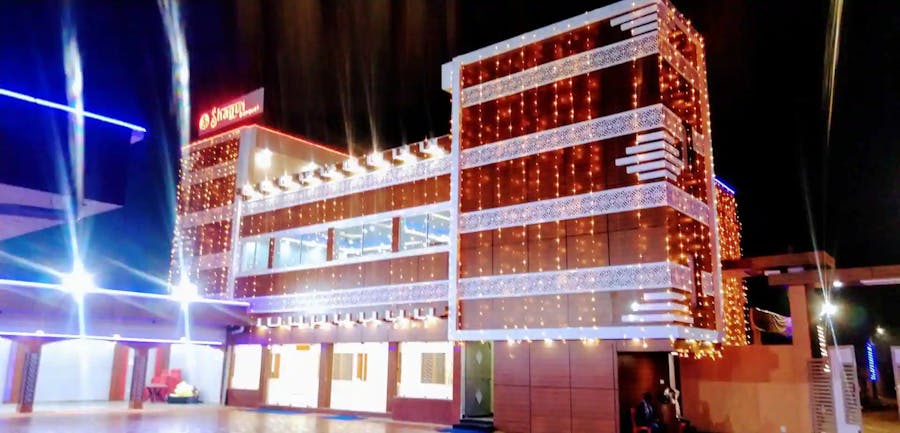 10. Lavanya Grand
Lavanya grand is a famous place in Ranchi to host extraordinary wedding events. They provide an in-house catering service and parking space for your guests. You will also get great accommodation for all your wedding guests. Their interiors are very specious and stylish enough for a grand wedding event.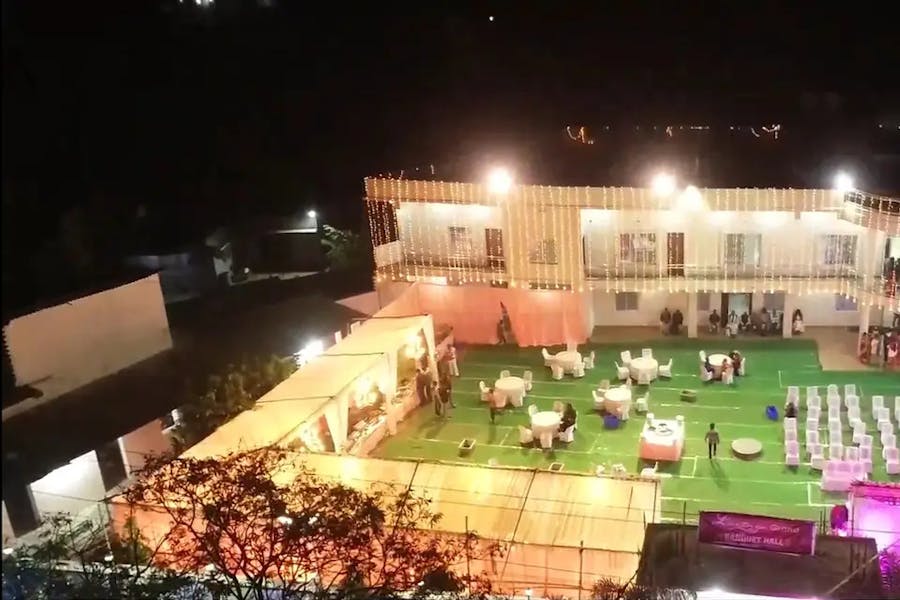 FAQ-
Are There AC Marriage Halls In Ranchi?
There are both AC and non AC wedding halls in Ranchi that you can rent according to your budget. Picking an AC hall for a summer wedding is the best option but it might cost you a little bit higher.
Do Wedding Venues In Ranchi Offer A Free Parking Space?
Most of the banquet halls in Ranchi offer a free parking spaces. But, you should discuss it before choosing the venue for a wedding.
Which Is The Best Marriage Hall In Ranchi City?
There is more than 251 marriage hall in Ranchi that offers vendor management and decoration facility. Listed above are the best marriage hall in Ranchi that provides you with a stress-free wedding experience.
How Earlier Should I book A Banquet Hall In Ranchi?
You must book a wedding hall at least 5 to 6 months before the wedding day. Because as soon as the wedding season arrives all the marriage hall in Ranchi gets booked. Hence, it is better to do a booking to avoid any booking-related problems.
Do The Ranchi Banquet Hall Prices Include Decoration Services Costs?
Most of the marriage halls in Ranchi provide in-house decoration services. However, they charge extra money for the decoration services. There are some halls in Ranchi that allows outside wedding decorator facility.
Can We Customise Decorations In Ranchi Marriage Hall?
The Ranchi banquet halls have a panel of professional wedding decorators. They can help you in the customization of your wedding venue décor.
Does All The Banquet Halls In Ranchi Offer Inhouse DJ Facilities?
Many banquet halls provide an in-house DJ facility for wedding functions. But you need to ensure with the manager of the banquet hall whether they provide this facility or not.
Do We Get Complimentary Rooms In Banquet Halls?
Every banquet hall in Ranchi provides complimentary rooms for the bride and groom. But if you need rooms for your wedding guests then you have to do a separate booking.
What Is The Price Range For Booking Best Wedding Venue In Ranchi?
The price of booking a wedding hall in Ranchi city can range between Rs. 250 to Rs. 2,200. You can choose the banquet hall that suits your budget.