It is nearly impossible to overstate the importance of visiting a good lehenga shop to buy your dream outfit before your wedding day. A bridal lehenga is perhaps the most important thing to shop for carefully. With so many options in the bridal outfit, shopping for a designer lehenga can be overwhelming. But with a little research, it is possible to find the perfect wedding lehenga that fits your budget. Ranchi market has many lehenga shops that sell stunning bridal lehenga at various price ranges. The owners of Ranchi lehenga shop understand the needs of contemporary as well as conventional brides. They have an exclusive range of the latest bridal outfits that can make you look like a diva on your big day. The best wedding photographers in Ranchi make sure to click some amazing bridal portraits to make beautiful memories. Hence, choosing the right lehenga shop can make all the difference in how the wedding goes. Read this informative guide to explore the best bridal lehenga shop in Ranchi.
1. Sakshi – The Wedding Store
Sakshi is a designer couture for brides in Ranchi. This wedding store offers you no less than Sabyasachi-inspired lehenga designs. The intricate designs on each fabric are what make their bridal lehengas stand out. You should hire the best wedding photographer in Ranchi to pose like a queen in your designer wedding outfit.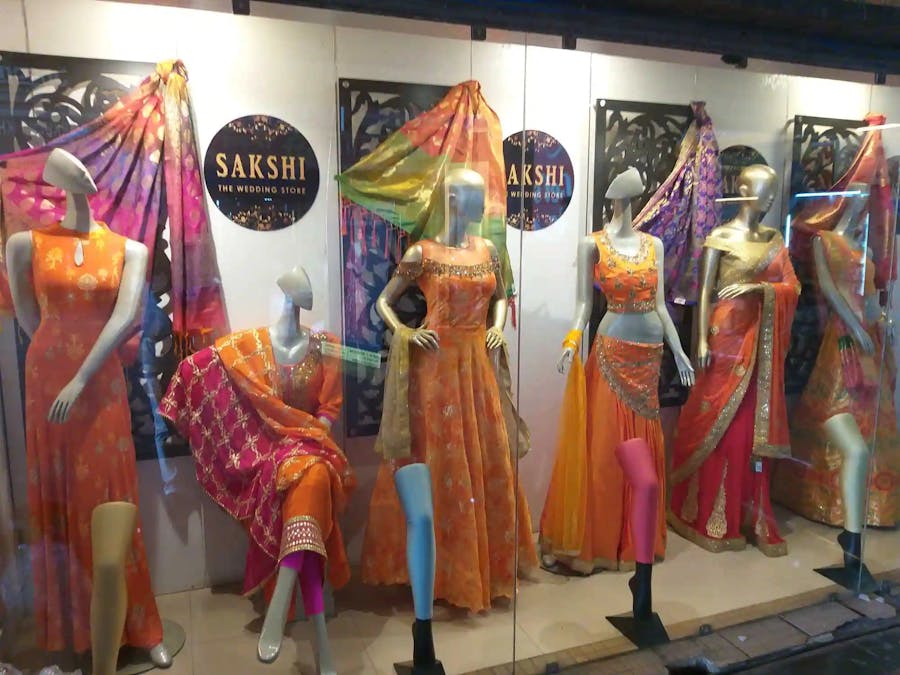 Recommended: Top 10 Marriage Hall In Ranchi You Should Bookmark
2. Modi's Boutique
Step into the world of exclusively designed bridal lehenga by visiting the most renowned lehenga store in Ranchi. Modi's boutique is a perfect venue to get your hands over a customized as well as a readymade range of stylish lehengas.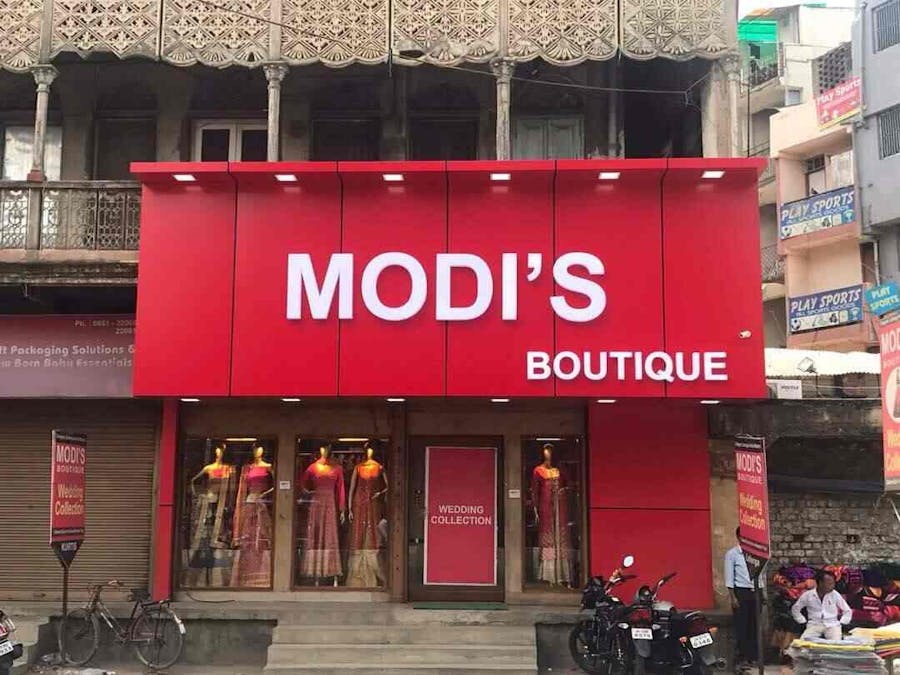 Must Read: Best Photographers In Ranchi You Should Know For D-day
3. Aesthetics Boutique
Aesthetics boutique is a one-stop destination for all kinds of trending bridal lehenga designs. This is one of the best lehenga shop in Ranchi that deals in traditional and western bridal outfits. Also, make sure to book wedding photographers in Ranchi to preserve the memory of such an exquisite bridal outfit.
See More: Amazing Pre Wedding Location in Ranchi
4. Pall's Boutique
Pall's boutique is a leading name in bridal lehenga sellers that offers off-beat lehenga designs. This lehenga store can help you get your dream lehenga at an affordable price. Their phenomenal designs have gained a lot of attention amongst the bride of Ranchi.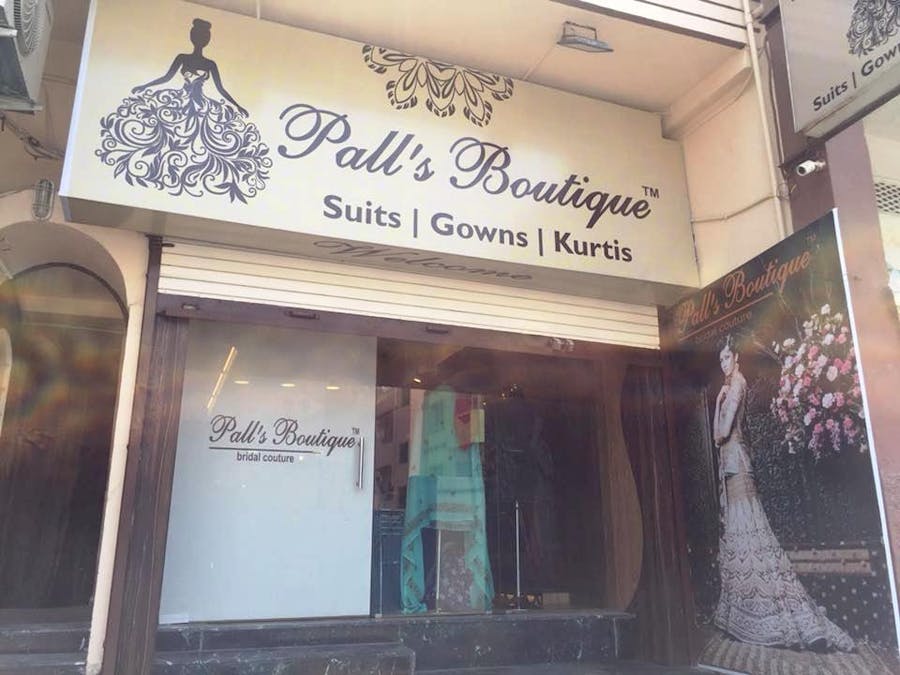 5. Tanushavy Couture
Tanushavy couture is one of the renowned lehenga shops in Ranchi. They have a large collection of unique lehenga designs that are perfect for every season. Their customized lehenga design can bring out your inner diva on the wedding day.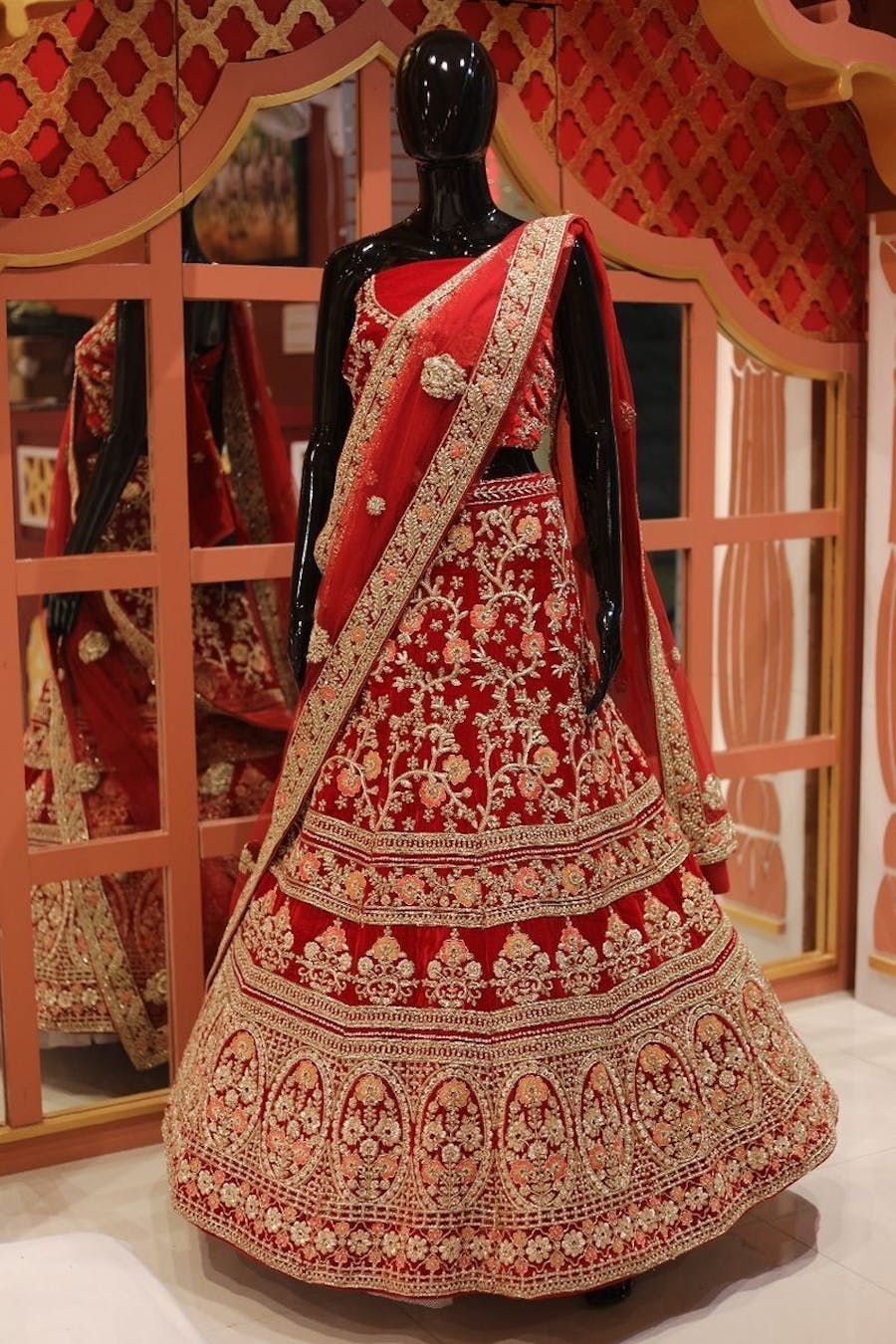 6. Ranchi's Boutique
Ranchi's boutique is heaven for designer bridal lehenga in Ranchi. They can offer you traditional as well as contemporary bridal outfits at a reasonable price. Starting from the classic red to the metallic hue every shade of their wedding lehengas is worth buying.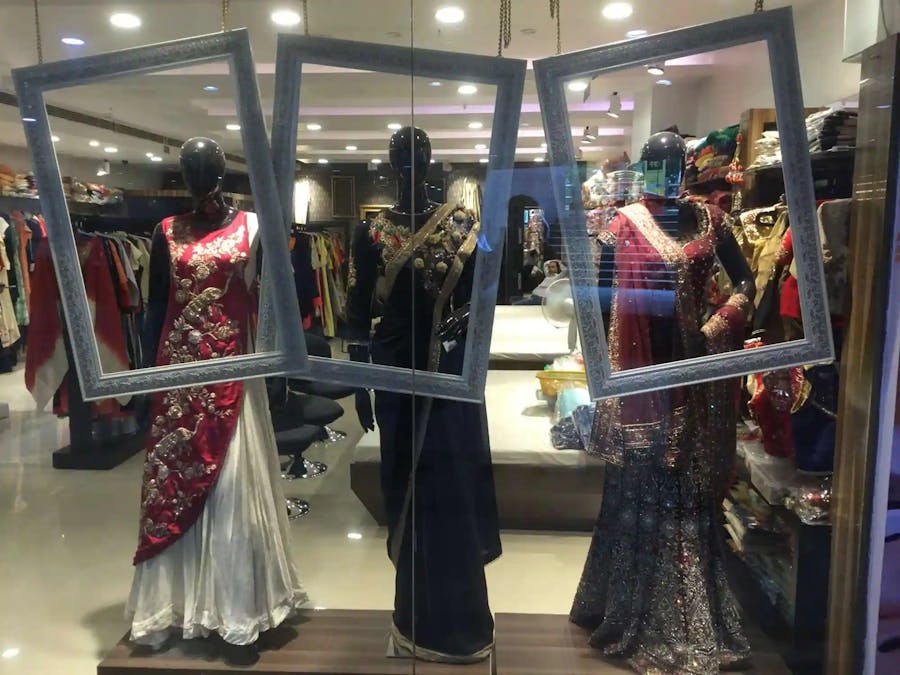 7. Chanda Chakori
Chanda Chakori is a good place to shop for elegant lehenga designs at a reasonable price. They sell bridal outfits that are designed according to the latest trends. Their high-quality fabrics and finest stitches can help you to reuse the lehenga for a long time.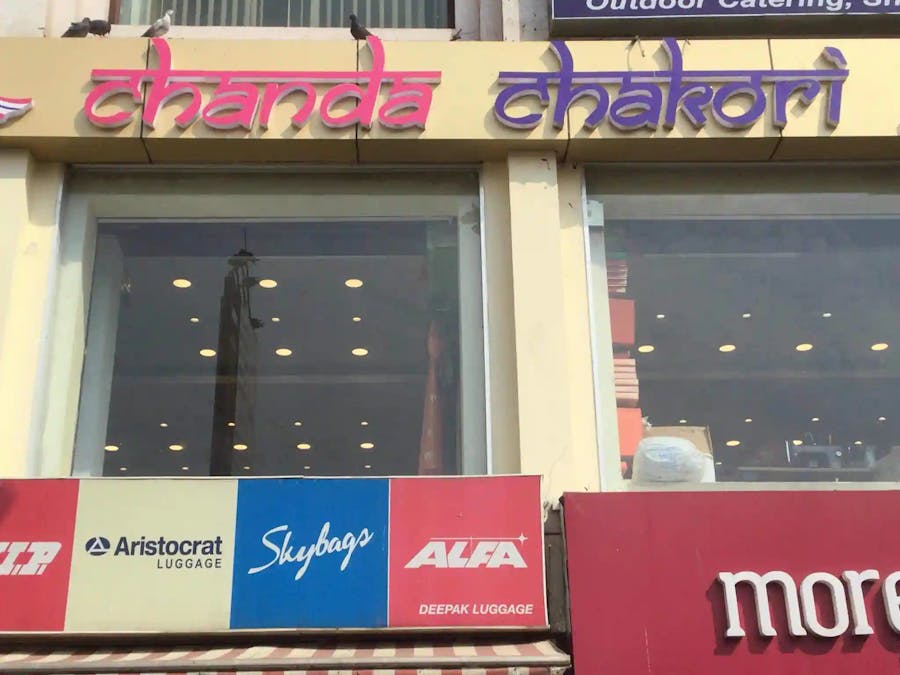 8. Fashiaura
Fashiaura is a level-based readymade garment retailer in Ranchi that offers both men's and women's wear. You can get all kinds of designer bridal outfits as per the wedding season. This Ranchi-based shop also lets you purchase a coordinating outfit for the couple.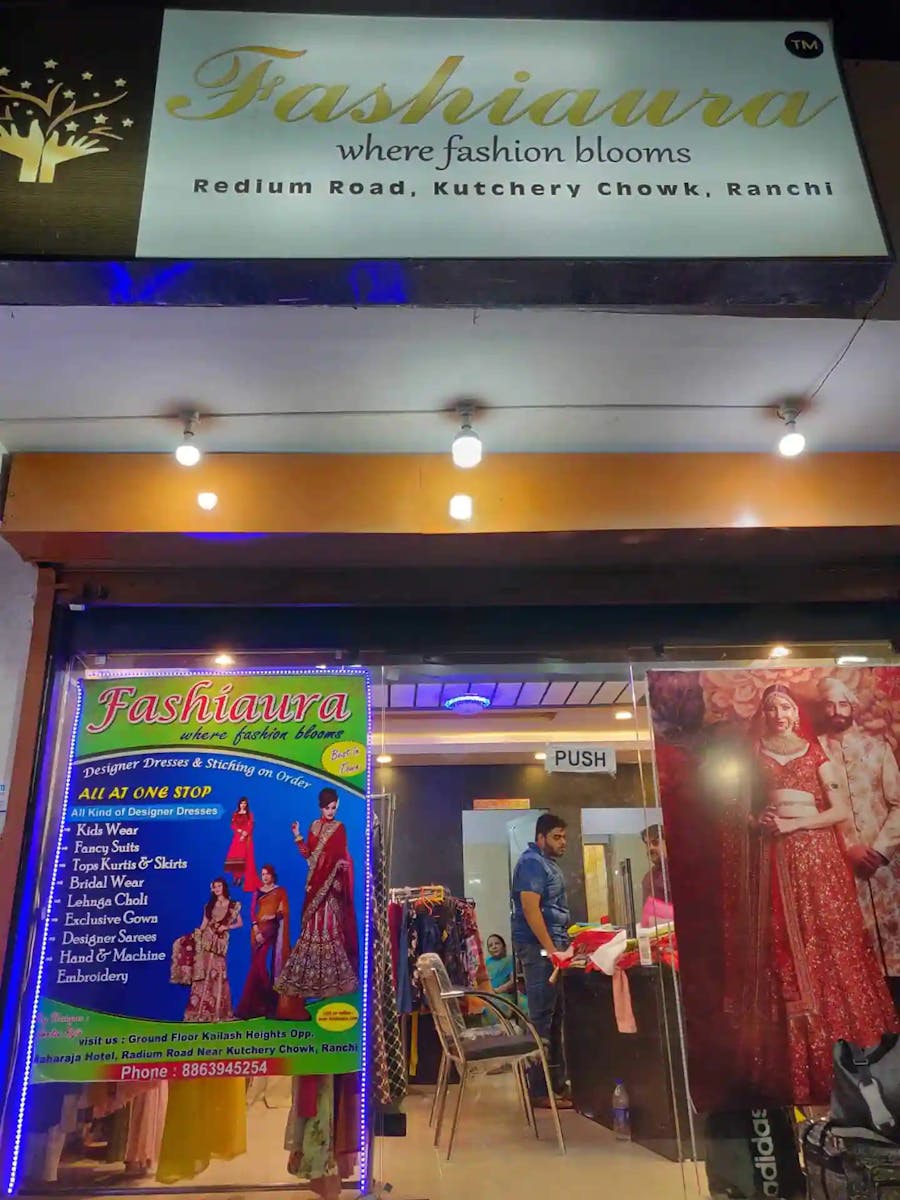 9. Mohey
Mohey is the best bridal lehenga shop in Ranchi that has an exquisite collection of bridal lehengas and groom's sherwanis. Their Indo-Western outfits can let you be the star of your special event. This is one of the most famous ethnic wear brands of India that celebrates Indian culture through its off-beat designs.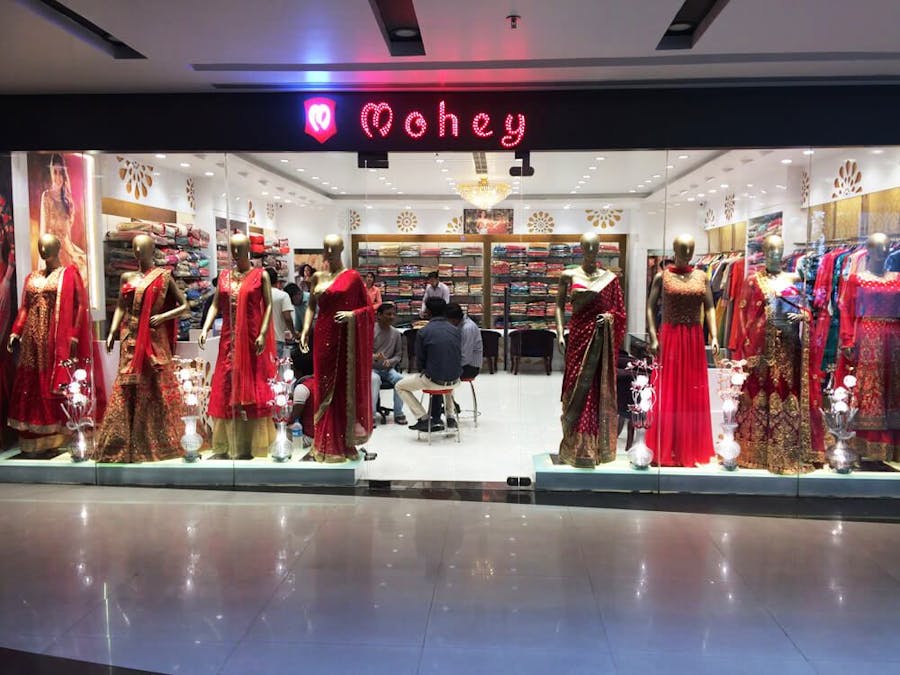 10. Hriti
Hriti studio is one of the most budget-friendly lehenga stores in Ranchi that creates fashionable outfits for brides. They have a unique collection of contemporary lehenga designs that can make you look gorgeous on your special day.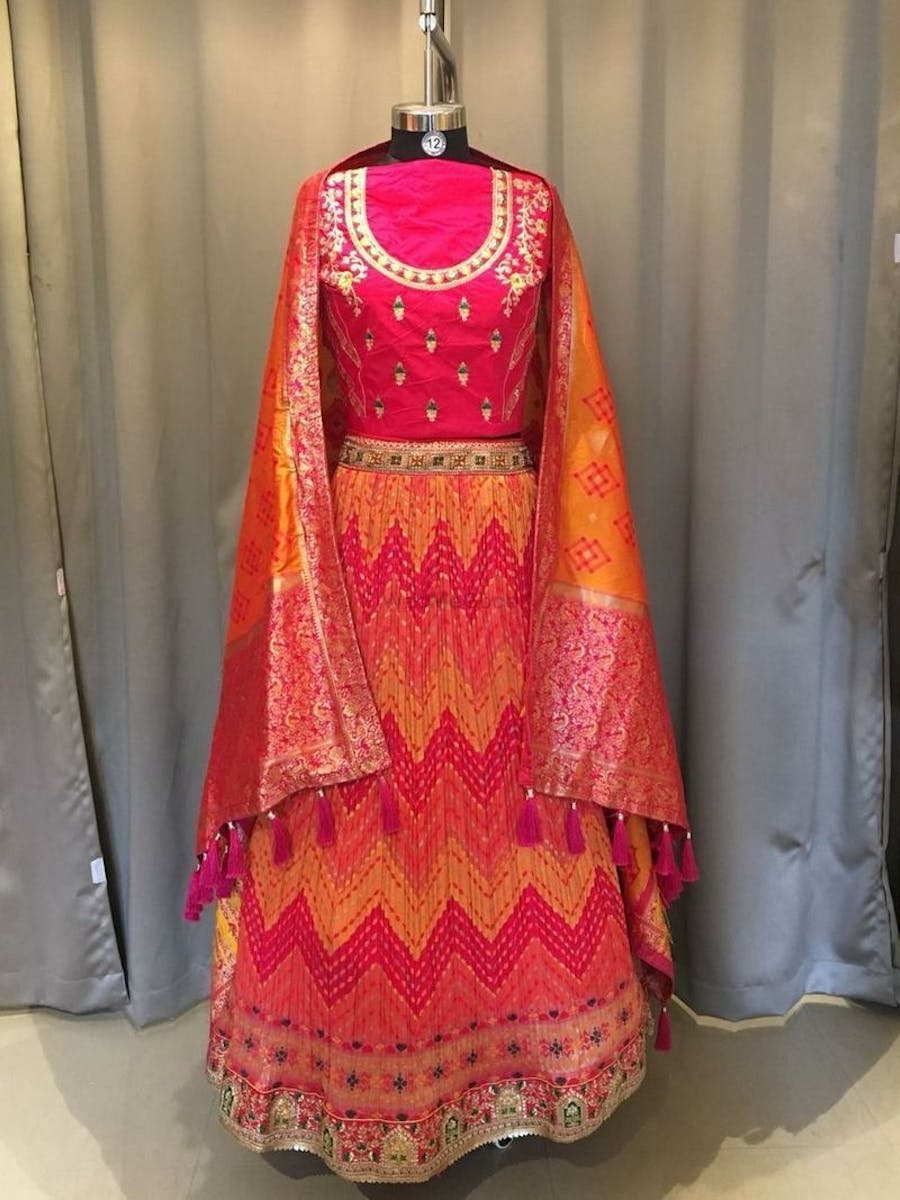 FAQ
How Much Does A Bridal Lehenga Cost In Ranchi?
The cost of a designer bridal lehenga in Ranchi can start from INR 3000 to 15,000 or much more. You can choose your lehenga according to your budget and requirements. Make sure to choose a lehenga that fits under your affordability range.
How To Choose A Color-Coordinated Couple Wedding Outfit?
Choosing a color-coordinated outfit for the bride and groom is the most important decision you will make. You can choose anything between a neutral color or a vibrant shade. Also, make sure to choose an outfit that complements the tones and embroidery of the outfit. For example, turquoise and aqua are good color combinations.
How To Choose Between A Readymade Bridal Outfit Or A Customized One?
Choosing between a ready-made bridal lehenga or a customized one is an overwhelming decision. If you have a nice budget then you should go with customizing your bridal outfit. But if you have a fixed budget then go ahead with a readymade bridal lehenga.
What Are Some Trending Lehenga Designs?
If you want to follow the latest lehenga trends for a gorgeous bridal look then you must opt for the options suggested below –
Anarkali Silhouette
Metallic Lehenga
Pastel Lehengas
Off-White Lehengas
Printed Lehengas
Heavy Embroidered Lehengas
Can I Try A Lehenga Before Making The Final Decision?
Yes, you must try your wedding outfit before purchasing it. As every big bridal boutique or store offers a trial room facility.
What Would Be The Best Outfit For A Winter Wedding?
If you are celebrating your big day in the winter season then you must opt for a velvet lehenga. It can make you feel warm and cozy in cold weather.
What Are Some Popular Blouse Designs To Complement A Bridal Lehenga?
Choosing a perfect bridal blouse for a lehenga is an important step to make a style statement. You must choose bridal blouse designs like cape style, off-shoulder blouse, backless blouse, or mirror work blouse.
When Should I Buy My Wedding Lehenga?
Shopping for a wedding lehenga needs a lot of time and planning. You should buy your wedding lehenga at least two months before to avoid any last-minute rush.
How To Find The Perfect Wedding Lehenga?
The best way to find a perfect wedding lehenga is to visit a place that offers a wide variety of designer lehengas. Also, make sure to choose a lehenga that suits your personality and fits your budget.
What Bridal Jewelry Goes Well With A Designer Lehenga?
There are endless options in bridal jewelry that you can wear with your bridal lehenga. Some of them are as follows –
Emerald Jewelry
Pearl Jewelry
Gold Jewelry
Floral Jewelry
Diamond Jewelry
Kundan Jewelry