Looking for a perfect piece of hand jewelry can be a little bit confusing when you have multiple options available over the internet. Nowadays, bridal hand jewellery is no more limited to gold bangles and rings. Jewelry designers have introduced numerous new designs in hand jewelry to make you the oh-so-stunning bride on your special day. Because when it comes to Bengali weddings, a creative Bengali wedding photographer will not leave a single chance to capture every angle of y our bridal look in striking wedding photos.
Thus, to make you a timeless beauty avatar stealing everyone's attention, we are unleashing the 11 most beautiful and trending hand jewelry for brides.
 1. Contemporary Handcuffs
Handcuffs have recently become a fashion statement in Indian weddings. Every bride is trying to accessorize their bridal outfits with amazing handcuffs designs. Diamond handcuffs will surely be among one of the best hand jewelry designs that will offer a stunning bridal look. This cuffs-style bracelet with fine detailing and a contemporary twist provides a luxurious approach to your glamorous wedding look. You can pair this expensive piece of hand jewelry with your mehndi ceremony or sangeet ceremony to make it a memorable event.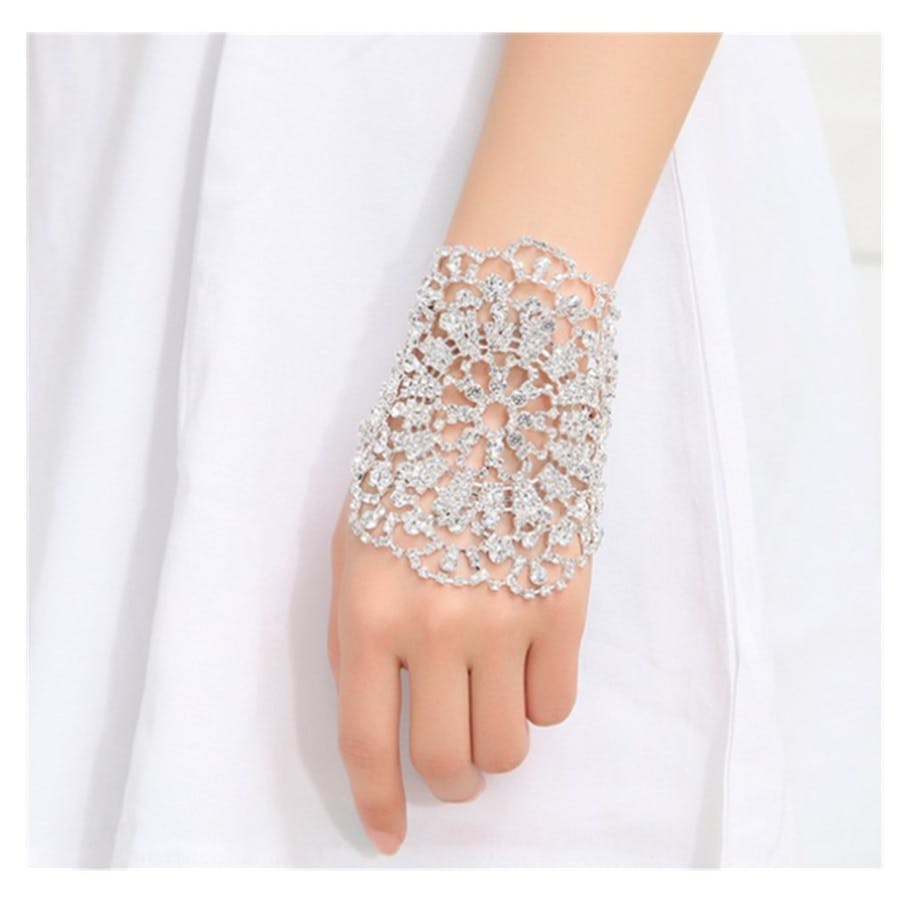 2. Cocktail Rings To Steal The Show
Cocktail rings are must-have bridal jewelry in your bridal trousseau a gemstone ring adds a special charm to your manicured fingers. This big and beautiful emerald gem ring surrounded by diamond stones in a beautiful floral pattern will adorn your fingers beautifully. It will shine the brightest and go well with a designer bridal lehenga. Make sure to capture a splendid bridal pose with this signature jewelry by hiring a well-known wedding photographer like Qpid India who is popular for candid bengali wedding photography.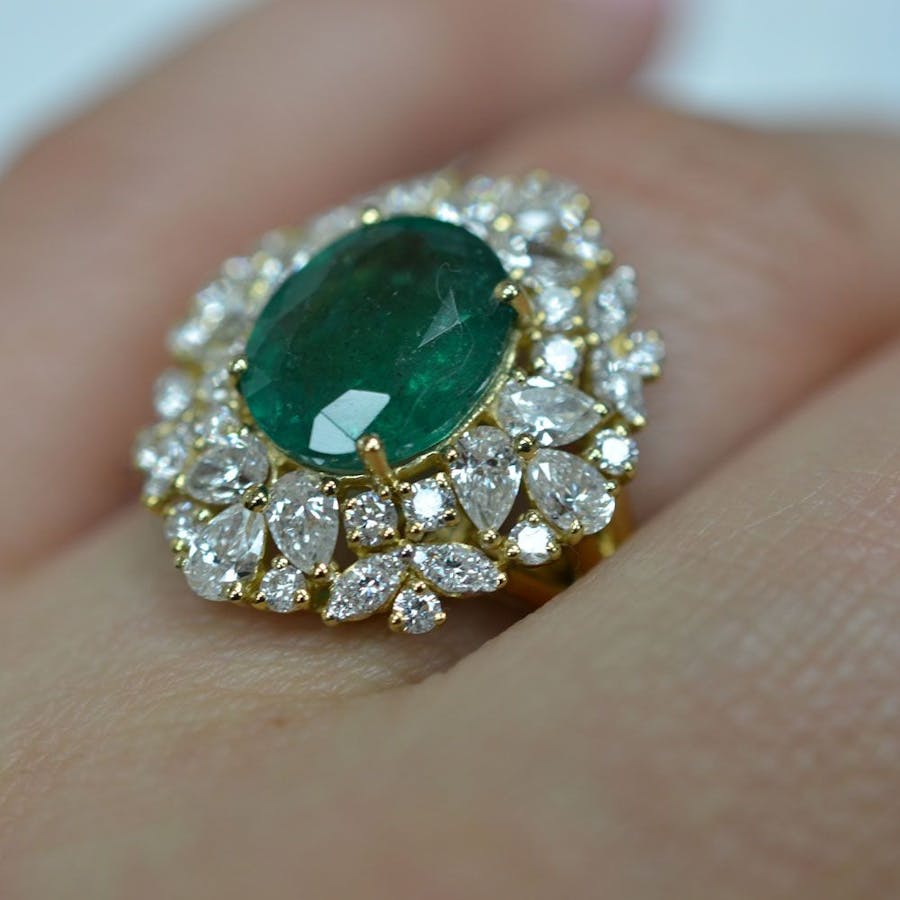 3. Impressive Haathphool That Will Woo You Away
This unique piece of traditional Indian jewelry enhances the beauty and evokes the natural charm of Indian brides. Being an important part of solah shringaar this unique haathphool design will effortlessly blend in with your ethnic outfit. If you are a minimal bride who wants to keep everything simple and elegant then this single-string Kundan haathphool is a perfect option for your wedding day.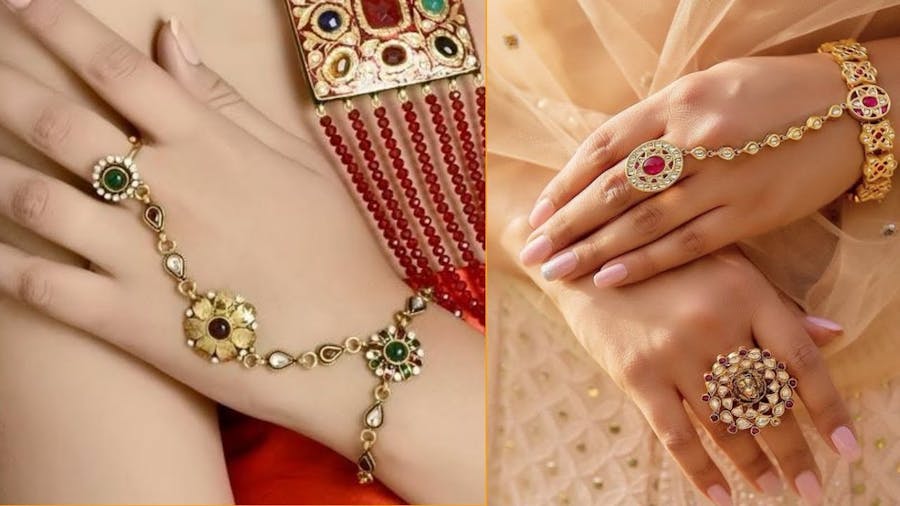 Recommended: Gorgeous Mukut Designs For Bengali Bride 2021
4. Charm Of Bridal Kalire
This bridal hand jewellery for weddings rooted in North-Indian origin is the latest trend in the bridal fashion world. Look at the gorgeous diva Rashmi Desai who has beautifully adorned her bridal hands with nature inspire charm. The use of flowers, buds in bridal kalire is the latest design which you can pick for your mehndi ceremony. The combination of contrasting flower and gold kalire with the pastel color lehenga is absolutely dramatic and a visual treat for the eyes.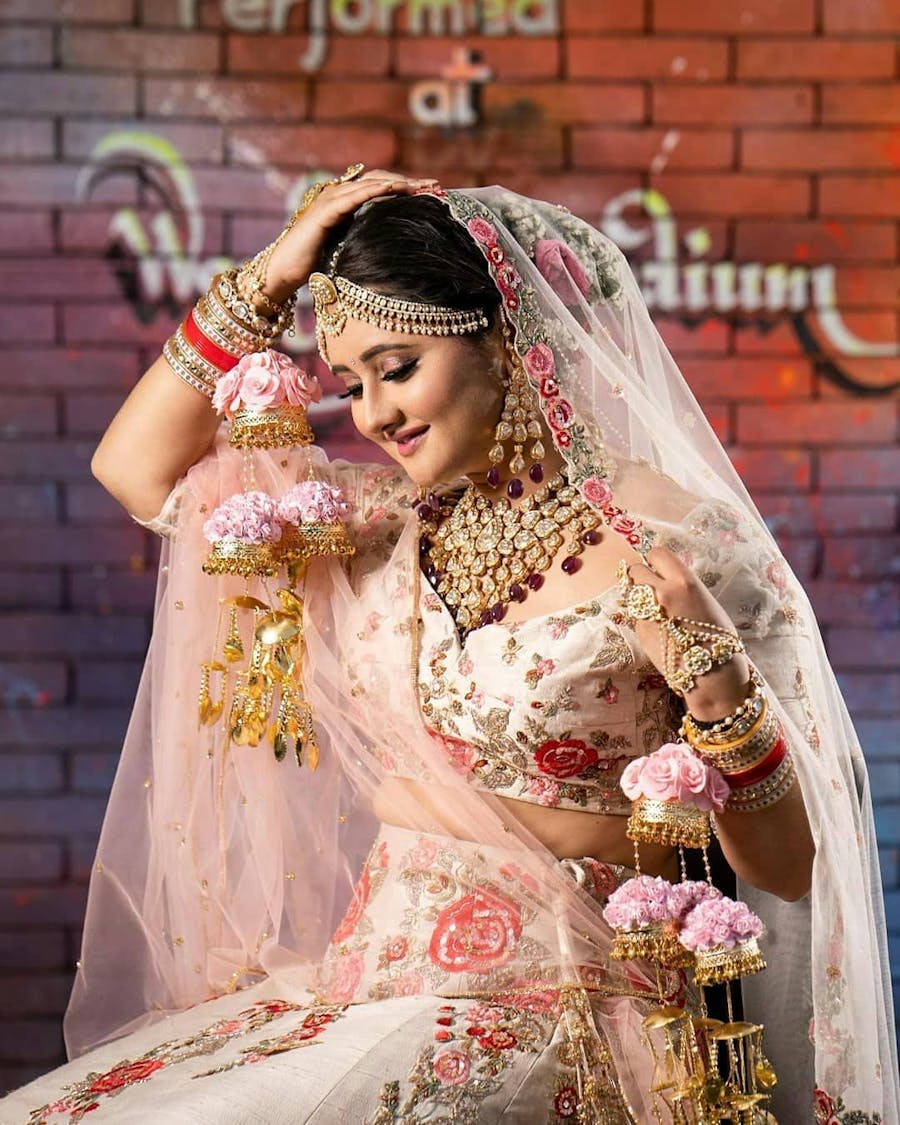 5. Statement Rings For Royal Feel
Make an iconic statement with this beautiful bridal hand jewellery. This beautiful circular pearl and Kundan ring with intricate detailing look gorgeous. You can pair it with a pastel color wedding lehenga to get a royal feel. The beauty of Kundan glass stone and milky white pearl provides a radiant and shiny appearance to your fingers which can draw instant attention of your guests.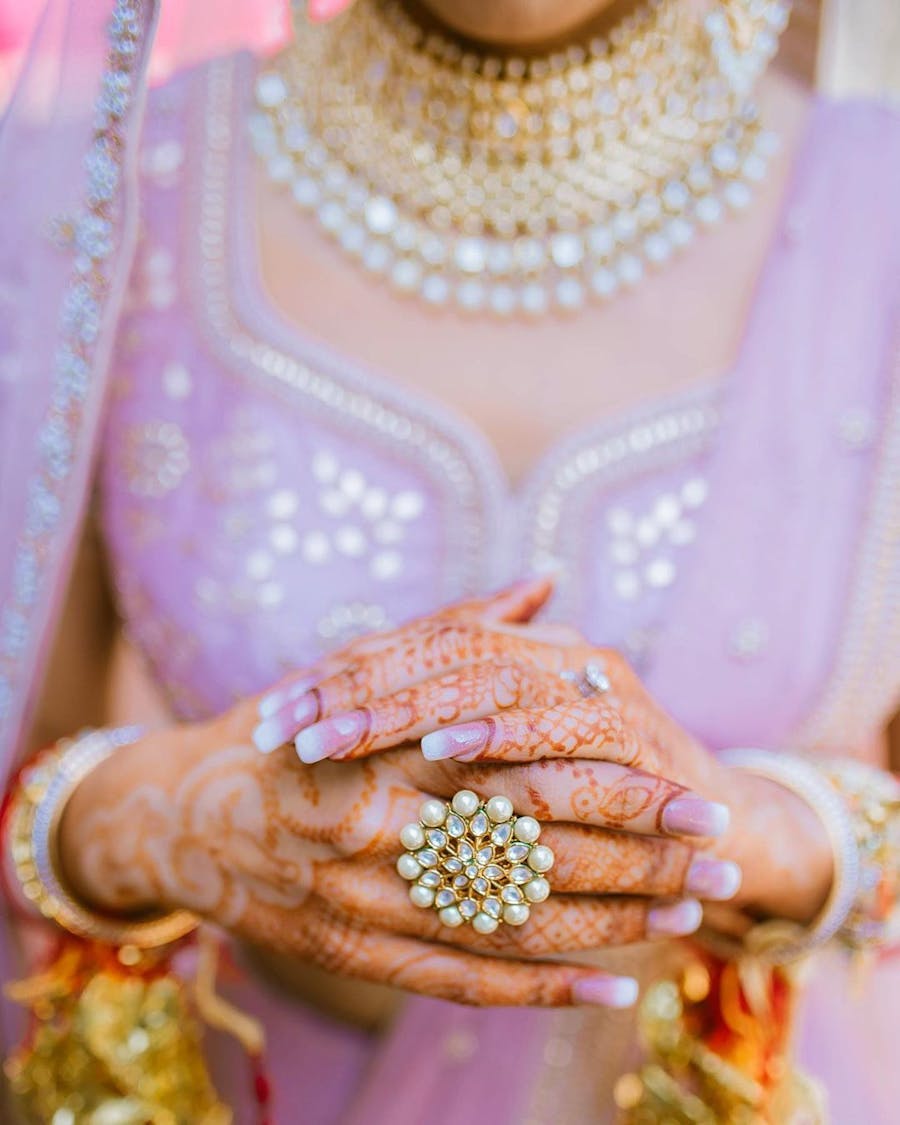 Recommended: 12 Best Bindi Design Ideas For Bengali Bride
6. Bright & Bold Floral Corsages
Floral Corsages are also known as Haathphool is a trending bridal jewellery for mehndi events. This charming mehndi jewelry customized with artificial flowers and small beads is an ideal pair for a colorful bridal lehenga. The beautiful blend of yellow and purple flowers can add a lot of grace to your entire bridal look. This stunning floral haathphool is also a game-changer when it comes to enhancing the beauty of your stylish hand mehndi design.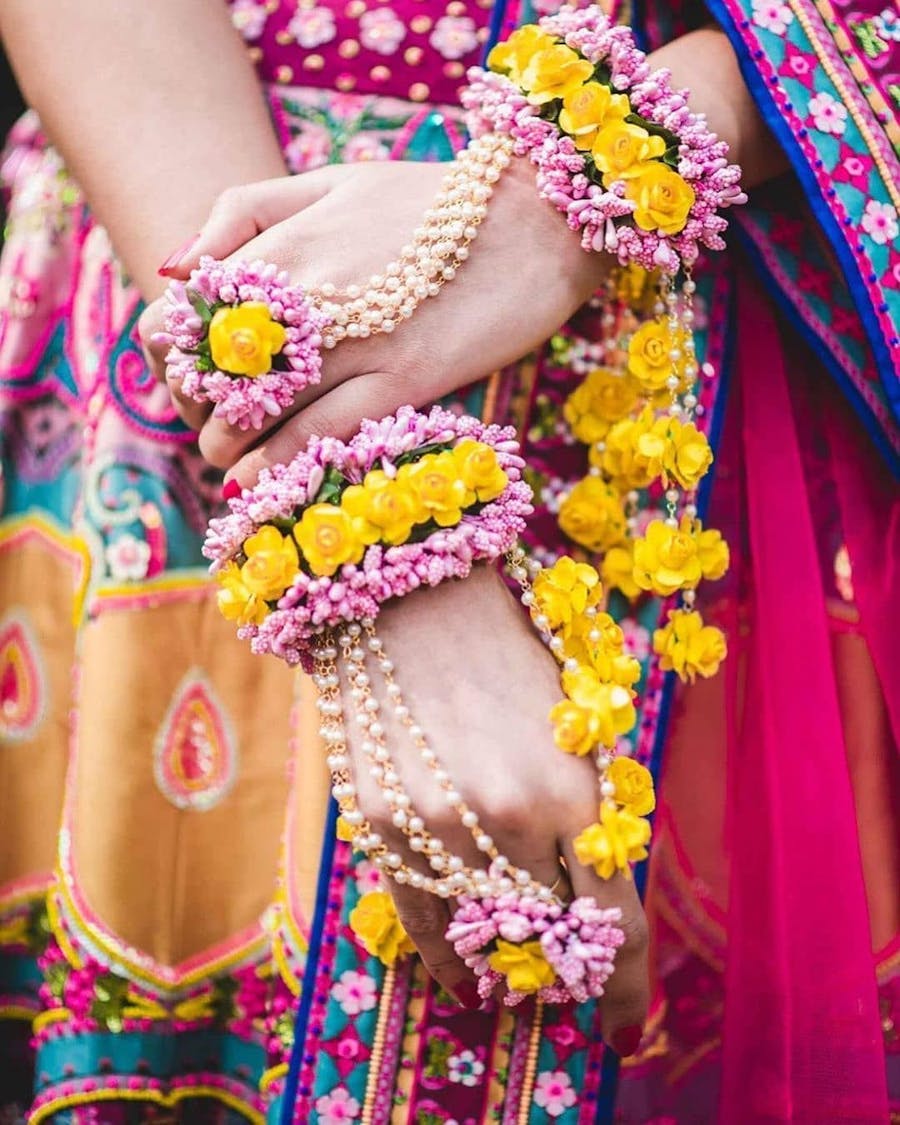 7. Fusion Of Traditional & Contemporary-Silver Haathphool
These traditional jewellery design ideas will be enough to fall in love with your desi glamorous look. A silver design haathphool makes a style statement. You can pair this stunning silver haathphool with a breezy sangeet or Haldi ceremony lehenga to add a dramatic chapter to your wedding photos. So, if your want to experiment with your pre-wedding look then this unique piece of silver jewelry will be the best choice for you.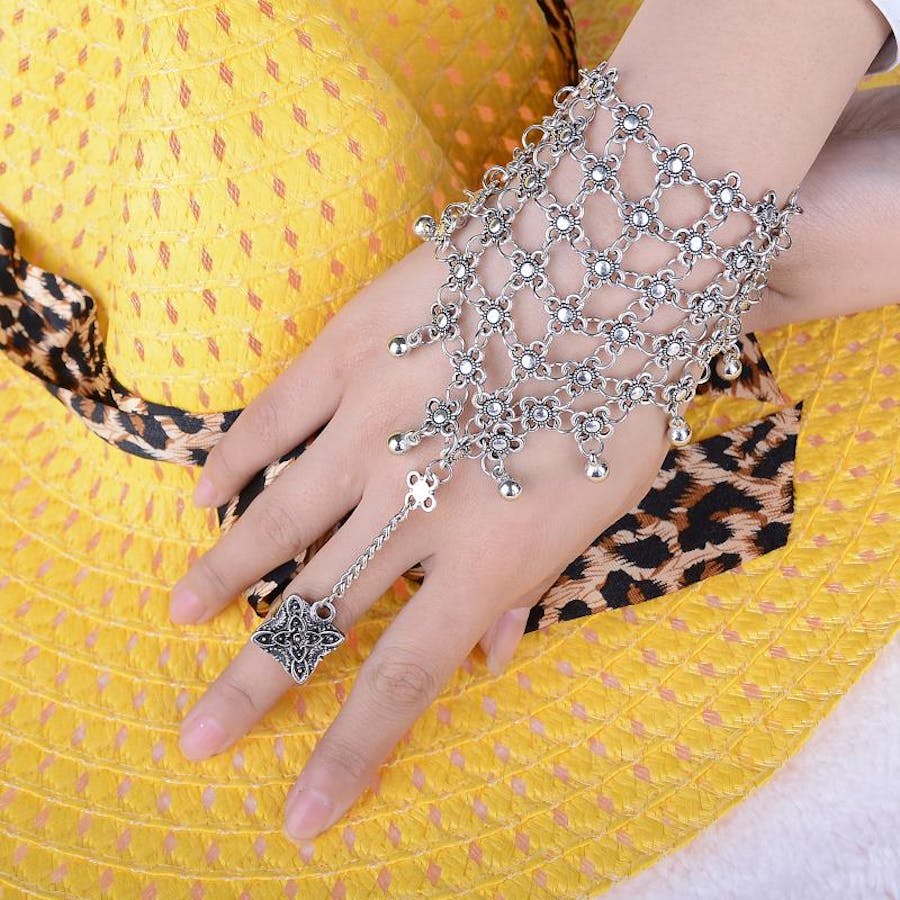 8. Evergreen Gold Bangles
How can you forget about the most beautiful jewelry of an Indian bride? Gold bangles have a special place in Bengali bridal hand jewellery. This simple and beautiful gold bangle with intricate designs containing precious stones can ace your bridal look in every way possible. This classic gold heritage jewelry is a perfect mix of style and traditional culture. Make this beautiful bangle a part of your bridal journey to make cherishable memories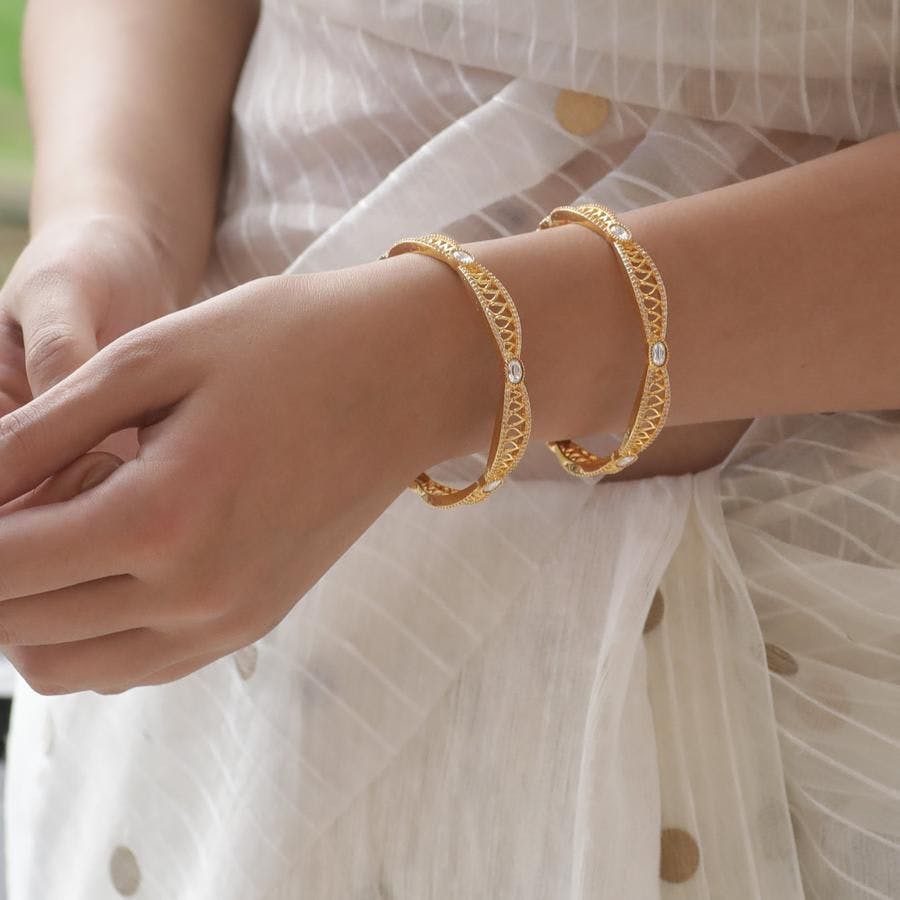 9. Captivating Bridal Bracelet
If you want to add glamour to your hands then a bridal hand bracelet like this can help you fulfill your dream. These diamond bracelets are enough to make you the center of attraction in your wedding event. Designed of rhinestone this elegant and pretty hand jewelry makes you stand out. Pair it with a pastel color lehenga or wedding gown to get a graceful and stylish look.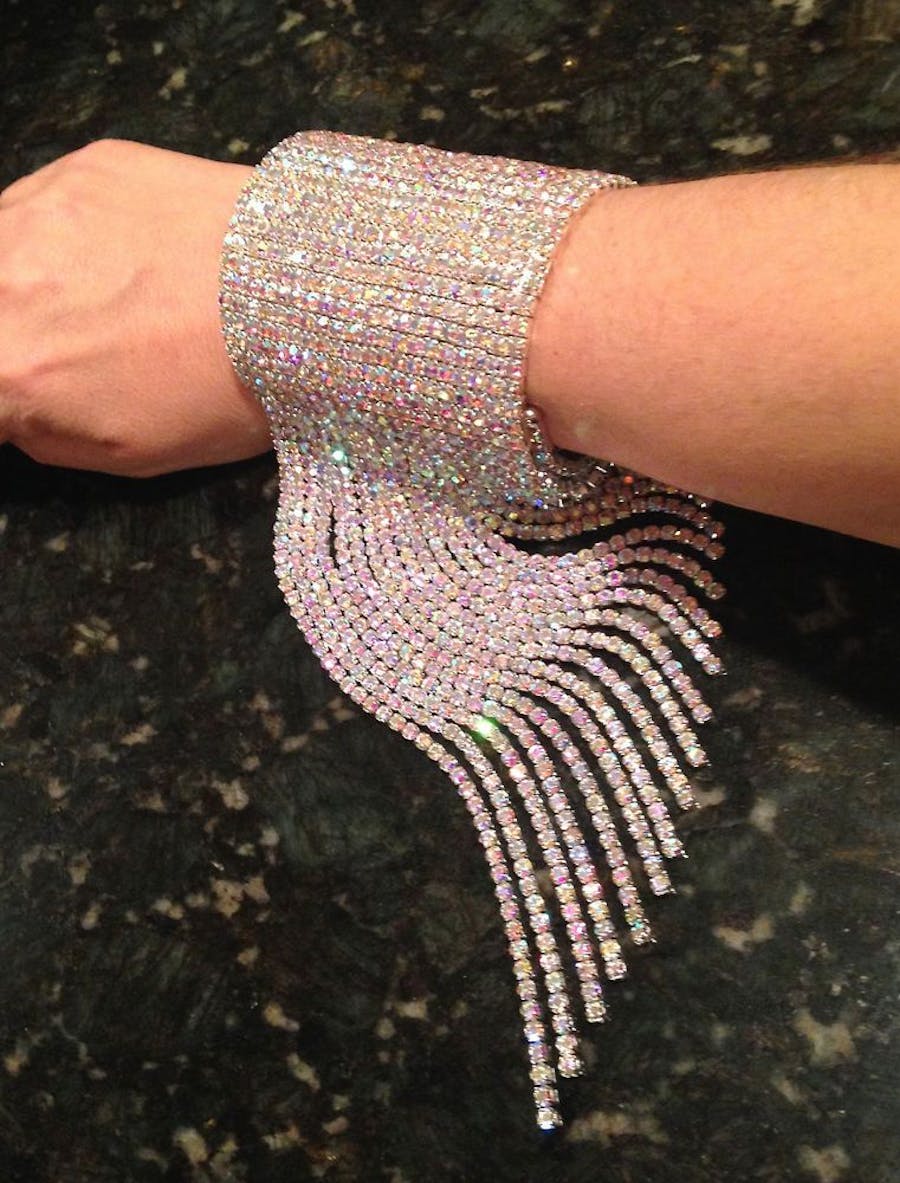 10. Diamond Bracelet -Best Friend Of Bride
Another gorgeous and amazing piece of bridal hand jewellery is a stunning diamond bracelet. This thin and delicate diamond bracelet is the sparkling fusion of fashion and flayer. It can transform your entire look and make you feel like an elegant princess. The leafy diamond stones add a fresh and funky feel to your wedding.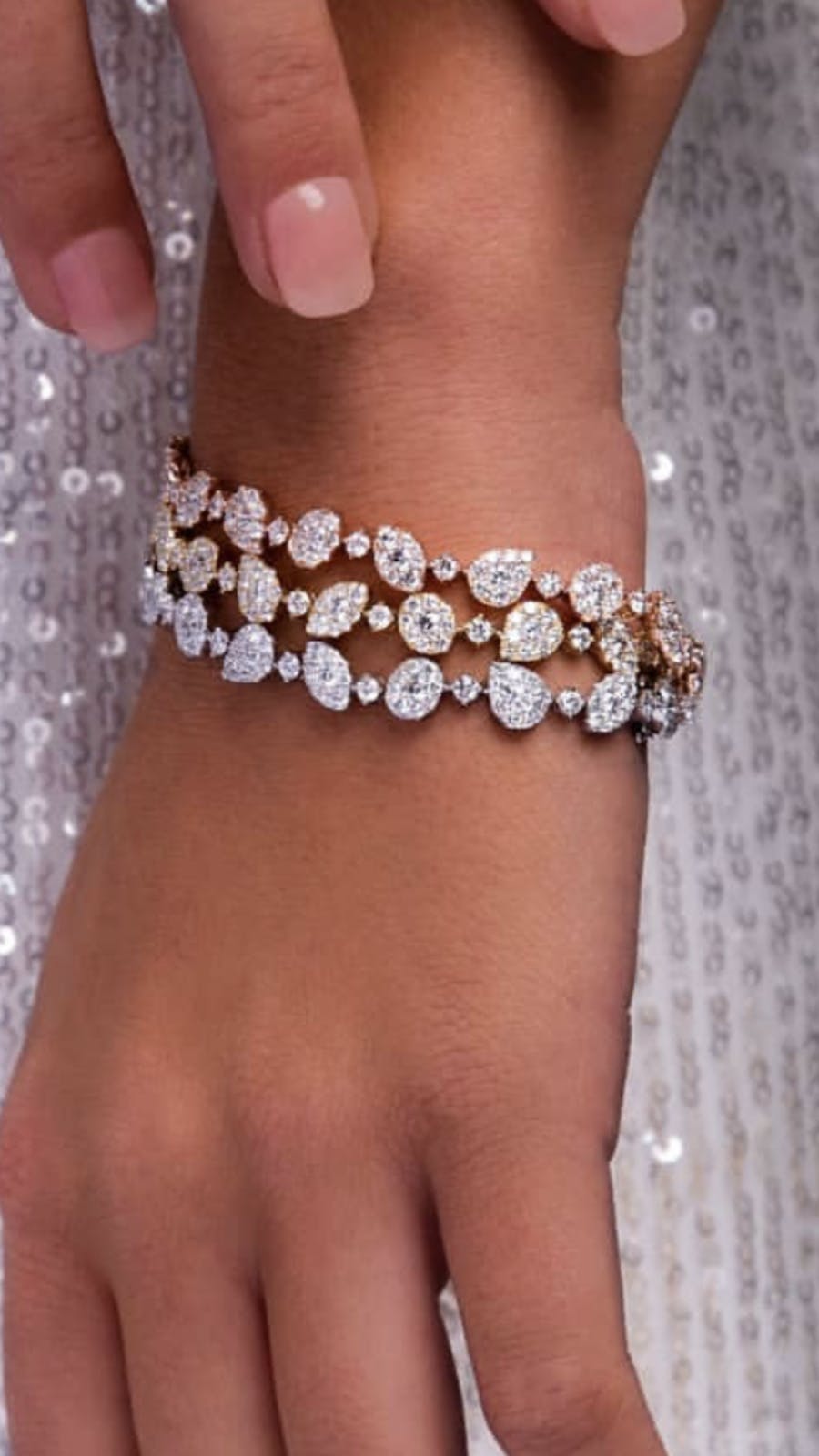 11. Royal Diamond Rings
Nothing can match the simplicity and sophistication of a diamond ring. These classic engagement or wedding rings are always timeless pieces of bridal jewelry. Their radiant cut, intricate design, and beautiful shine have always won our hearts. A diamond ring with a gold touch will be a cherry on the top. The best part about a diamond ring is it goes well both with ethnic wear and a western-style outfit.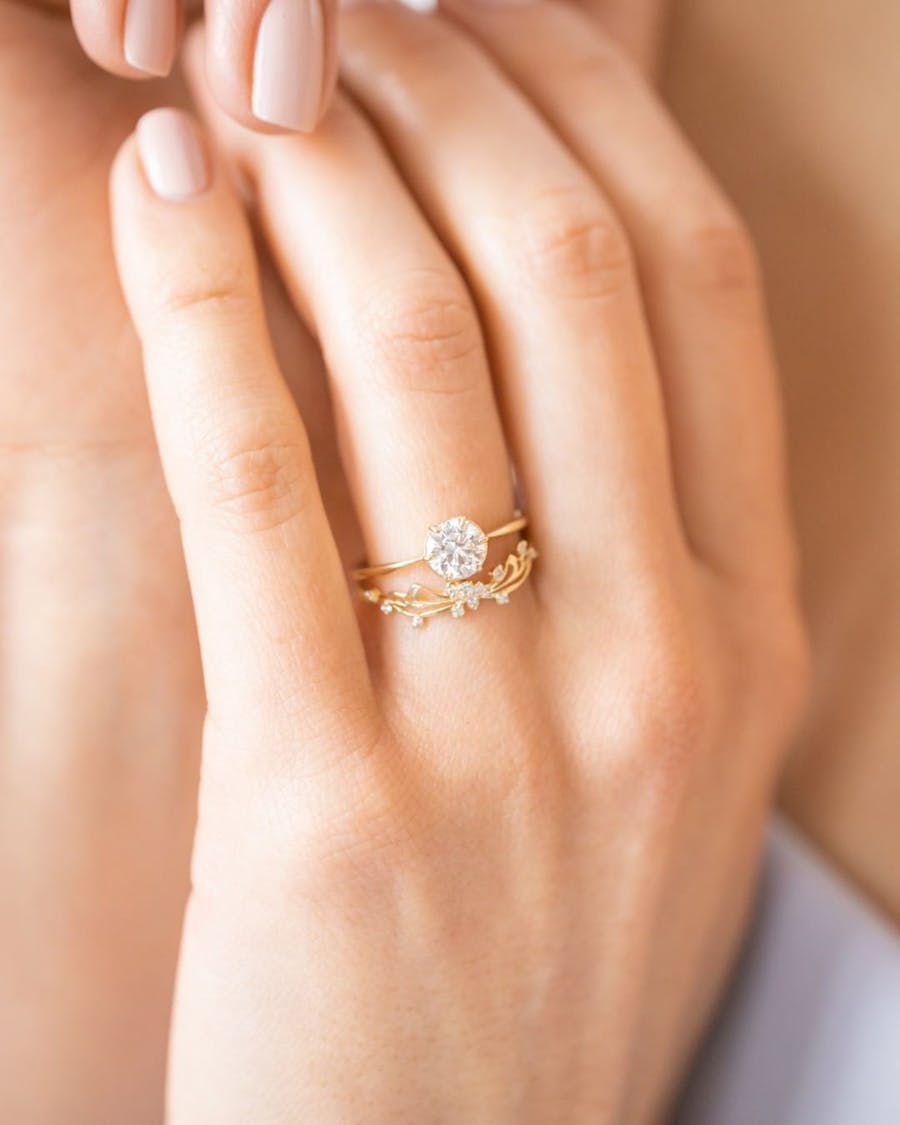 Embrace your bridal outlook with these pieces of bridal jewelry to make a fashion statement on the most beautiful day of your life. So, what are you waiting for? Bookmark your favorite jewelry from the list and plan for a memorable wedding look that suits your personality.