Indian weddings are known to be lavish celebrations of love, culture, and tradition. Every detail of the ceremony is planned carefully, and the bride's jewelry is no exception. Choosing the right bridal jewelry shop can be a decisive factor in creating a look that is both elegant and personal. Brides need to find jewelry that complements their outfits and style. This helps them pose like a royal queen in front of their wedding photographers in Ranchi. With so many options in the Ranchi market, it can be overwhelming for brides to narrow down the search and make the right decision. To ensure that the jewelry chosen for the special day is perfect, you must consider factors such as price, quality.
Many brides opt to wear customized wedding jewelry. You must visit a Ranchi jewellery shop that can create customized wedding jewelry. Let's take you to the best jewellery shops in Ranchi that are famous for crafting exquisite bridal jewelry.
1. Kalyan Jewellers
This is a premium bridal jewellery store in Ranchi that has a wide collection of exquisite bridal jewelry. It is the ultimate destination for the brides in Ranchi who are going to celebrate a grand wedding affair. Their fantastic collection of designer jewelry will make you look like a royal queen. It can help you to click some outstanding bridal poses. Also, contact the best wedding photographers in Ranchi who can capture the most attractive bridal portrait.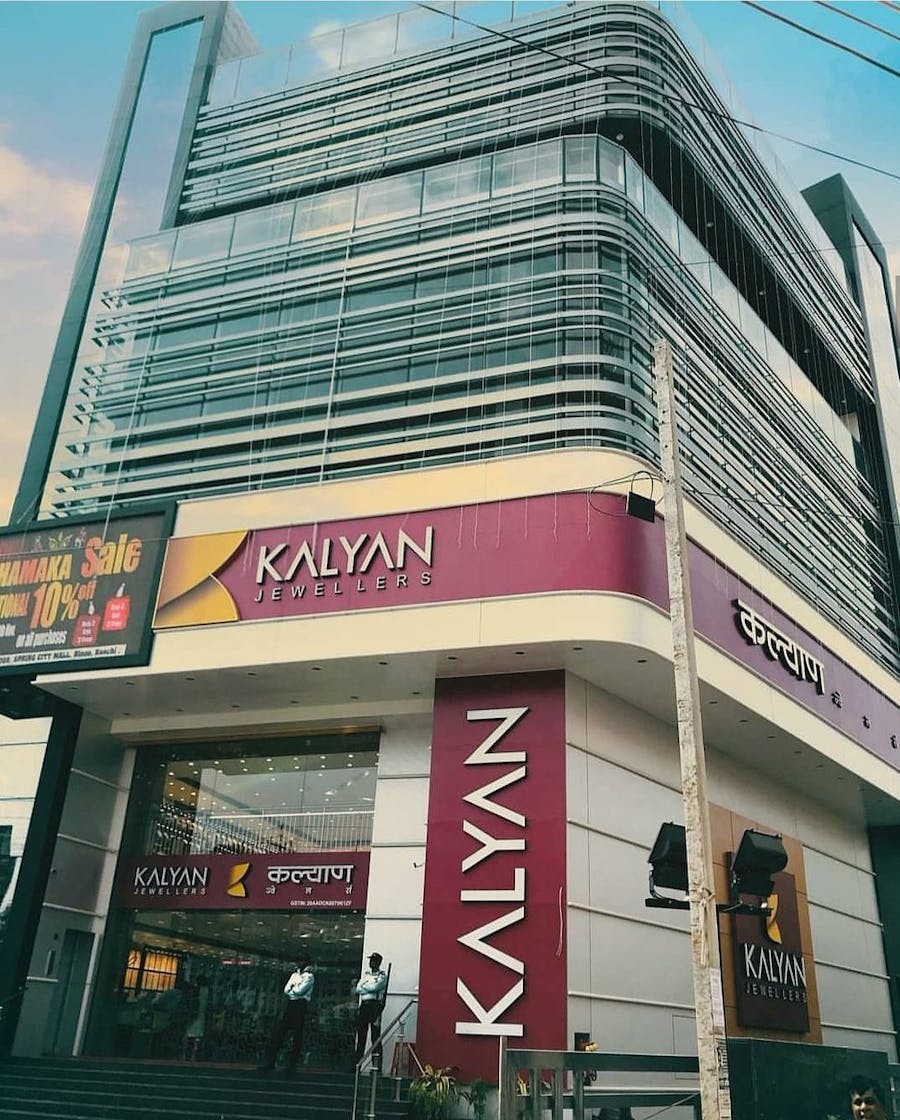 Recommended: The Complete Guide To Wedding Shopping In Ranchi
2. Sri Alankar Jewellers & Sons
This jewelry store is one of the top 10 jewellery shops in Ranchi. This jewelry brand keeps making opulent designs as per the taste and needs of millennial brides. Each piece of their bridal jewelry is a pure representation of grace and quality.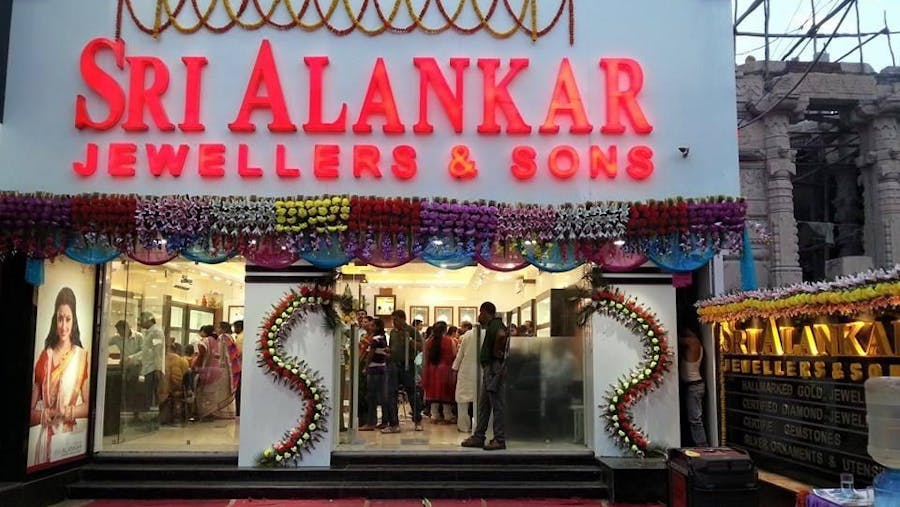 Must Read: Amazing Pre Wedding Location in Ranchi
3. Tanishq Jewellery
Tanishq Jewellery showroom is one of those leading jewelry shops in Ranchi. Here you will find some of the most creative pieces of gold and diamond jewelry. Each of their jewelry design is crafted intricately. It can complement your beautiful wedding saree as well as a gorgeous wedding lehenga. This place must be your first choice if you want to wear diamond jewelry on your D-day.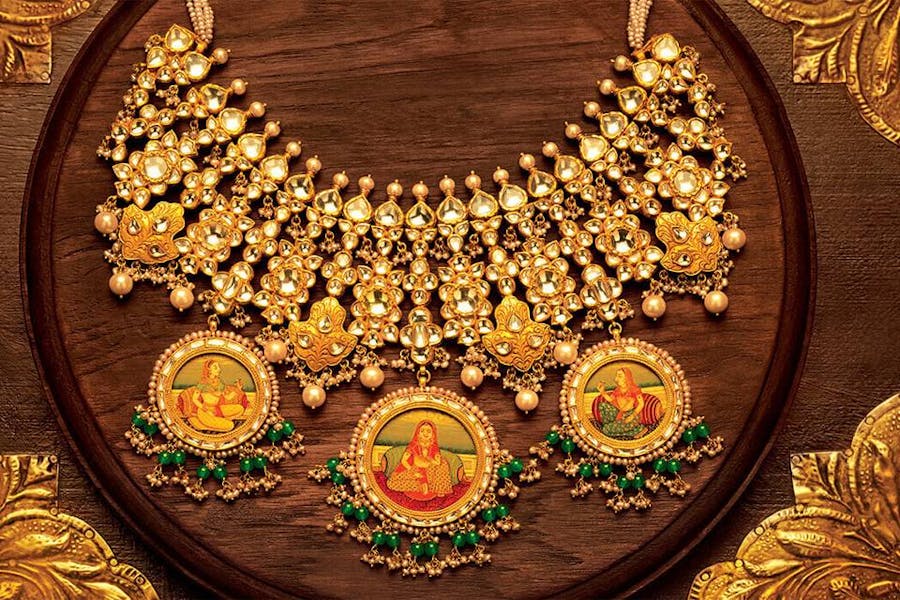 See More: 12 Latest Bridal Mangalsutra Designs - Qpidindia
4. Caratlane
Caratlane is a leading jewelry brand that prioritizes quality and meticulous craftsmanship. This jewellery showroom in Ranchi also provides an online payment system for its customers. Their spectacular jewelry designs are sure to catch your attention at first sight. If you planning an intimate wedding in Ranchi, paying a visit to Caratlane is an absolute must.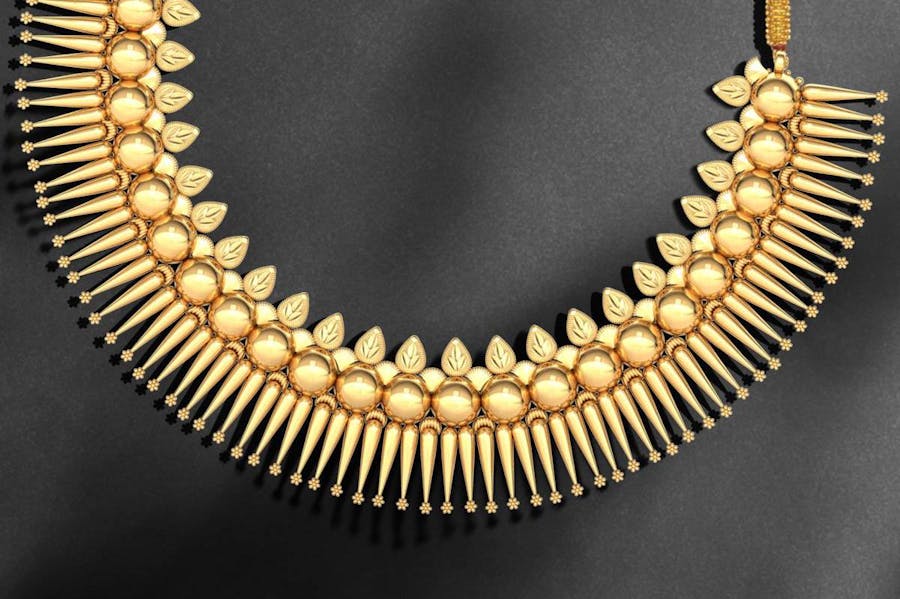 5. Senco Gold & Diamonds
Now they are among the finest jewellers in Ranchi. Their unique bridal jewelry collection will leave you awestruck. They are ruling over the heart of brides for five decades by making excellent necklaces, bangles, and much more. They can provide you with both conventional and contemporary tastes under one roof.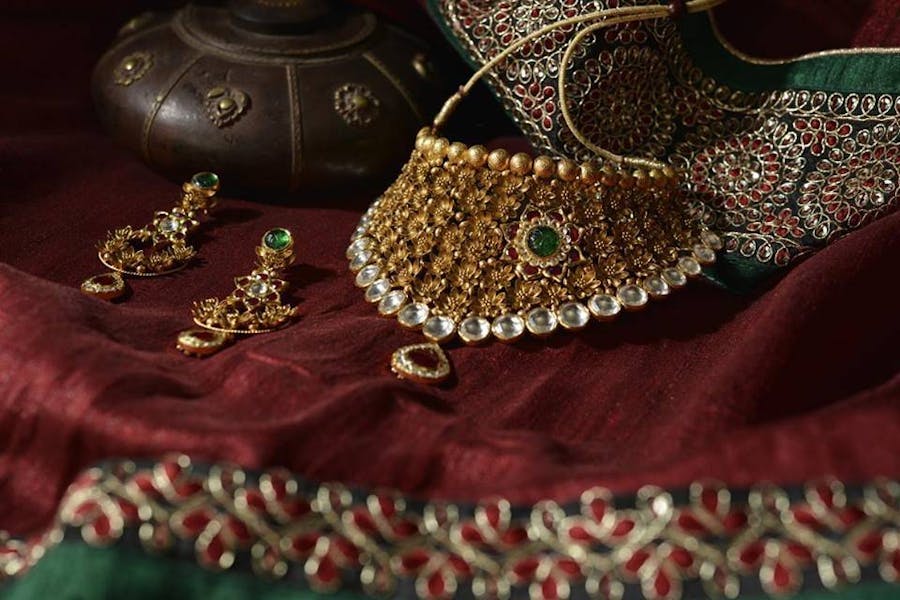 6. Tulsyan Jewellery Pvt Ltd
This gold shop in Ranchi will simply blow your mind with its stunning jewelry designs. They are creating exquisite gold jewelry for brides since 1998. You can enhance your wedding and reception bridal look with their beautiful bridal adornments. You can also ask them for customization services if you have a special design in your mind.

7. Navratna Jewellers
Navratna Jewellers is a famous gold jewellery shop in Ranchi that specializes in creating bridal ornaments. They also offer you a diamond, platinum, silver, and semi-precious stones as per your needs. They design classy and luxurious jewelry that suits the modern bride's aesthetics. Wearing their beautiful jewelry can make you look more attractive.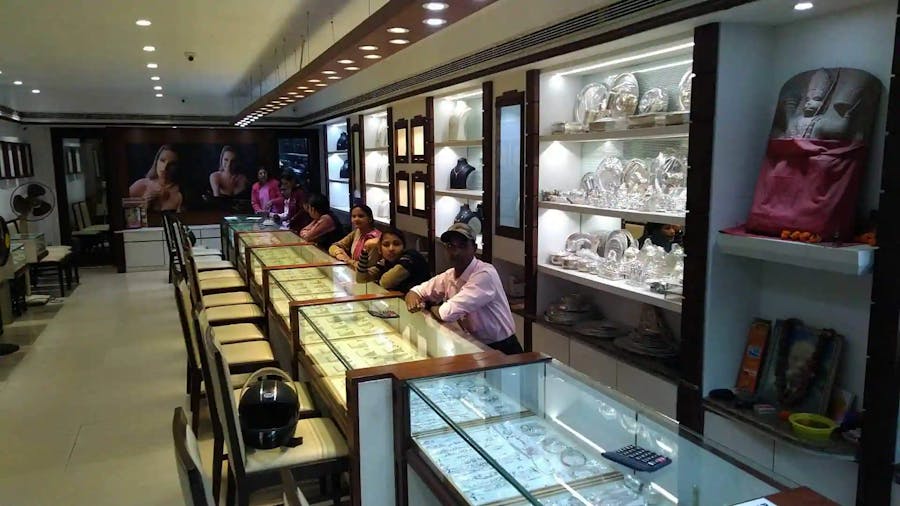 8. Jevar Jewellers
This is another popular jewelry showroom in Ranchi that promises to provide excellent jewelry designs. They have mastered the art of crafting unique and wonderful jewelry that makes every woman feel special. Be it your haldi, mehndi, or a wedding event you can shop here for all that you need to complement your wedding outfits.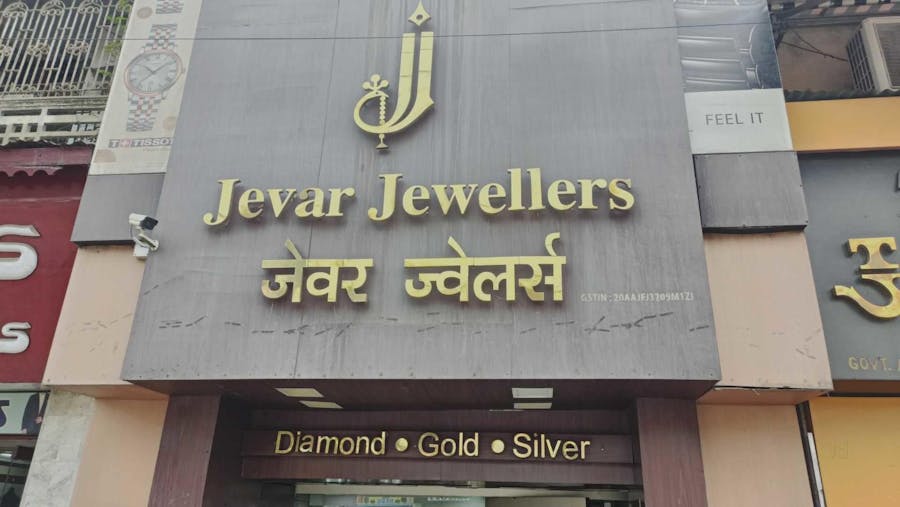 9. Tribhovandas Bhimji Zaveri
This is the best jewellery shop in Ranchi that has managed to stand to brides' expectations over the years. Established in the year 1864, this jewelry shop has taught us what the real meaning of ethnic fashion is.
Whether you want heavy or light, classic or contemporary, they have got you covered. Add this place to your wedding shopping destination list if you want to look elegant and stylish.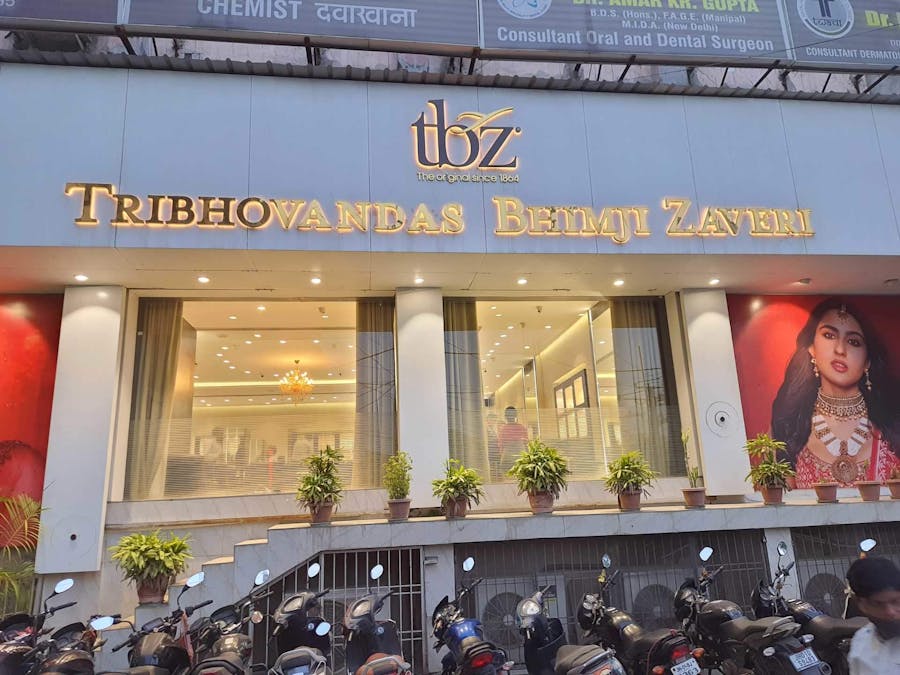 10. Pearl House
If you are looking for something elegant and subtle you must visit this store. Pearl house is a one-stop destination for all those brides who believe in simplicity. Their wide range of alluring pearl jewelry designs will leave you spoilt for choice. Their collection of pearl necklaces and other jewelry is timeless and extraordinary.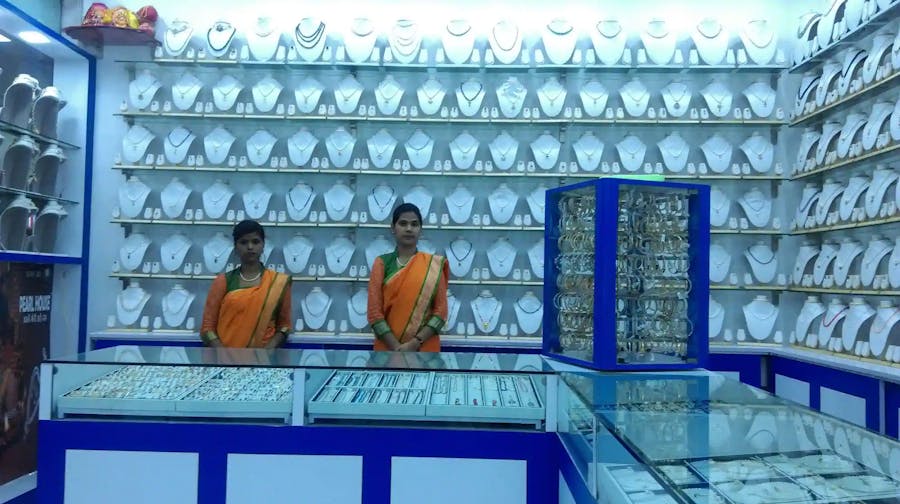 FAQ-
Do gold jewelry showrooms in Ranchi also deal in diamond and silver jewelry?
Many gold jewelry shops in Ranchi offer diamond, silver, pearl, and even platinum ornaments.
Do the jewelry stores in Ranchi have a special bridal collection?
Yes. Every Ranchi jewelry store listed above has an exquisite collection of bridal jewelry.
Do gold jewelry showrooms in Ranchi sell hallmarked gold ornaments?
Most of the jewelers in Ranchi sell hallmarked gold jewelry. But you must ensure it by checking the hallmark while buying jewelry.
Do jewelry showrooms accept orders for a customized bridal jeweler?
Yes. You can tell them your requirements to get the most beautiful customized wedding jewelry.
Which carat is pure gold?
Twenty-four-carat gold is considered pure in India.
Which type of bridal jewelry is best?
In India, gold jewelry is considered best and auspicious for brides. Other than gold, Kundan, pearl, and temple jewelry are also popular options for the wedding.
Is it good to buy temple jewelry?
Temple jewelry is famous for its fine cut and exquisite designs. It is studded with semi–precious stones which give it an elegant look. Moreover, it is considered auspicious for brides-to-be.