Brides on their wedding day look drop-dead gorgeous in their wedding outfits. The floral bun is the perfect accessory for achieving a gorgeous bride look. Flowers have been used for centuries to decorate bridal hairstyles. It can add a special touch to a simple bridal look also and helps to make the bride look pretty. A floral bun is a great way to achieve a timeless and elegant bridal look in wedding pictures. Buns are the most popular hairstyle choices amongst brides on the wedding day. Being a top-notch wedding photographer in Kolkata, we capture beautiful bridal portraits. During the bridal photoshoot, we have come across many stylish bun hairstyle for wedding with flowers. So, if you are a bride who loves floral buns then you must check the ideas shared below. This article will inspire you to choose a mind-blowing wedding hairstyle.
1. Eye Pleasing Charm Of Carnations In Bridal Bun
Carnations are the most beautiful flowers that represent love and affection. You can choose carnations for your non-messy low bun. White carnations can jazz up your bridal beauty in red Banarasi. The beauty of carnations can add an aesthetic appeal to your bridal look.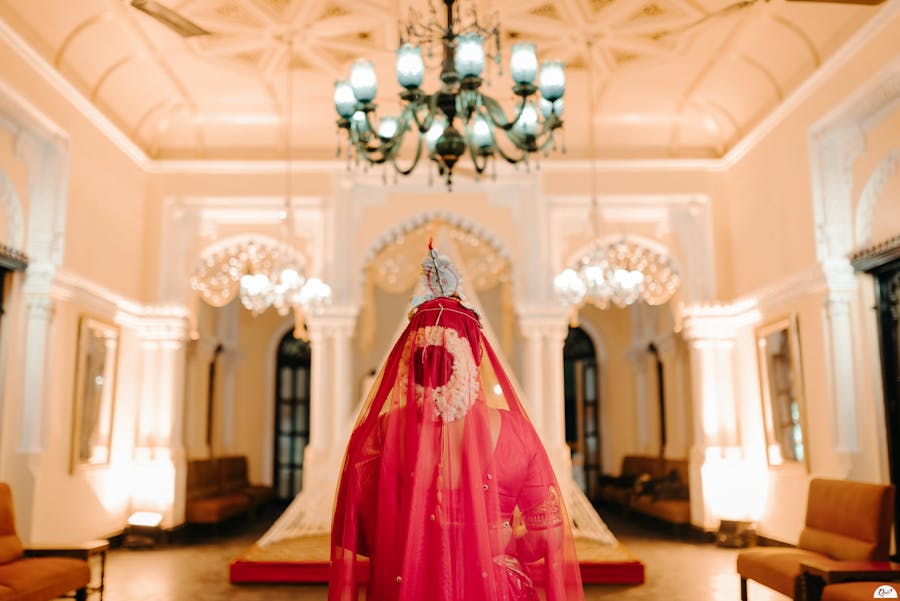 Recommended: Trending Bridal Hairstyle Ideas For Engagement Ceremony
2. A Mesmerizing Bun Hairstyle For Wedding With Flowers
Walking to a wedding aisle in a red outfit is the most romantic look for brides. To complement such a gorgeous look you can try a red rose bun hairstyle. The pretty red roses on your bridal bun will make you look more ravishing on the most beautiful day of your life.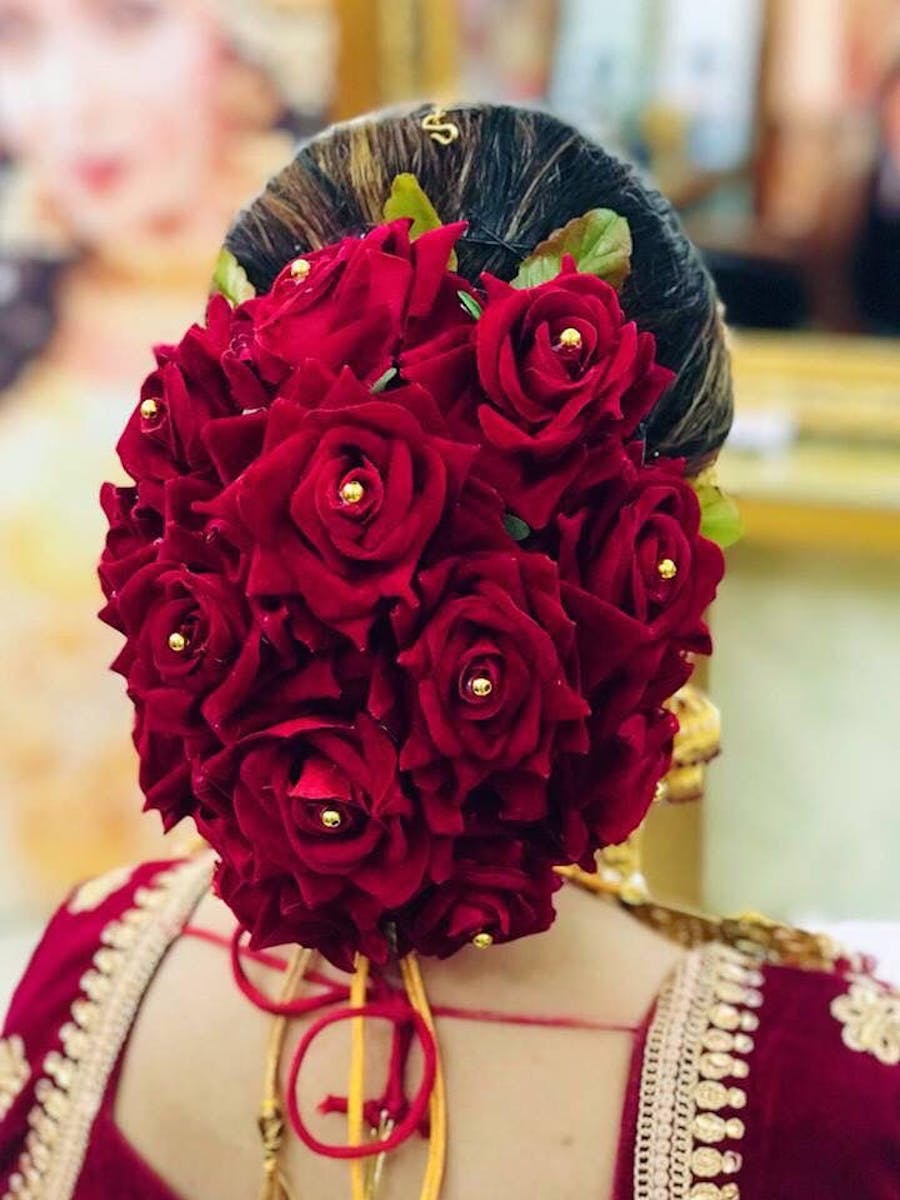 Must Read: Latest Bengali Bridal Blouse Design Ideas Of 2022
3. Most Alluring Colorful Bridal Bun
Have you ever seen a colorful bridal accessory like this? Colorful flowers in a bridal bun can add a new definition to your gorgeous bridal look. A professional photographer in Kolkata for wedding can capture your stunning bridal look very well.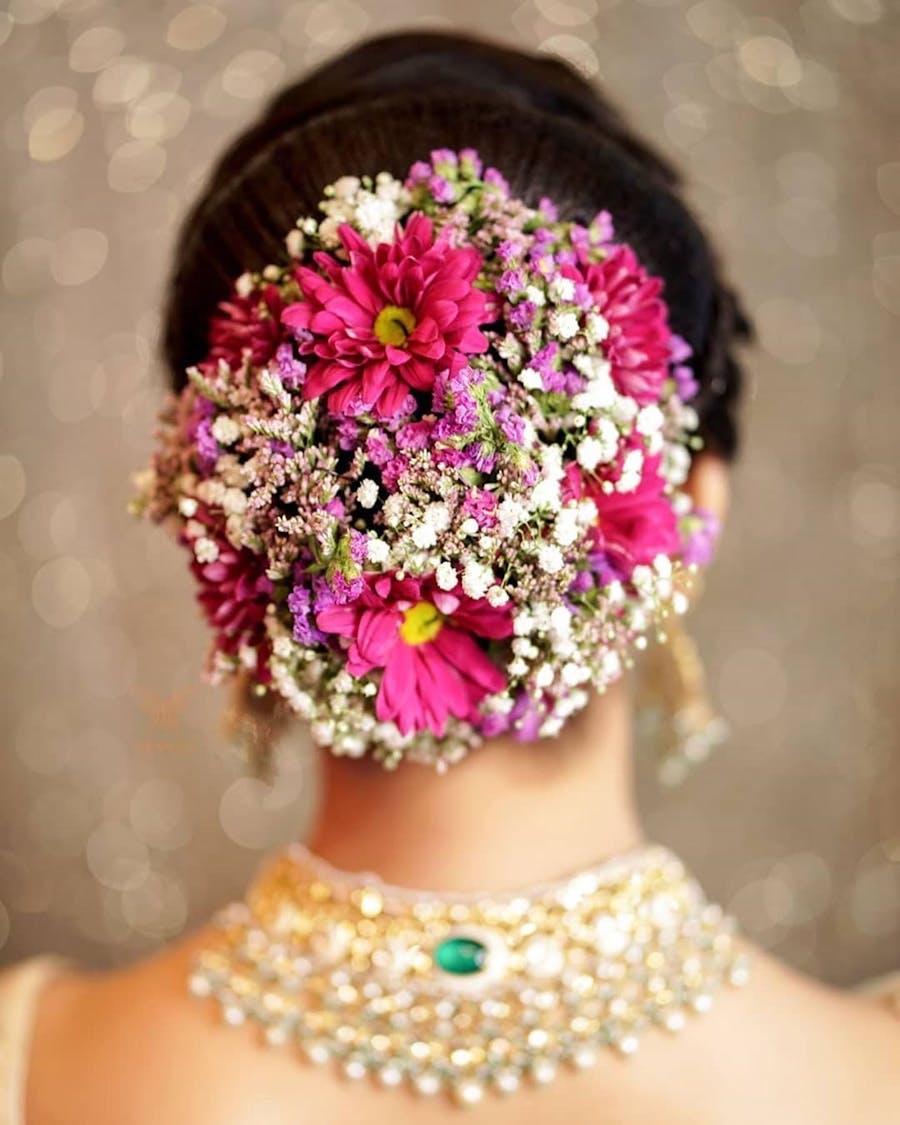 See More: 15 Creative Poses Ideas With Dupatta For Bride
4. Elegance Of Baby Breath Is Perfect For Luxurious Affairs
There are no specific rules when choosing flowers for your bridal bun. It can be your favorite one or the one which is trending these days. Baby breath is a wonderful flower that can add elegance to your wedding attire. These dainty flowers are the most trending choice for a flower jura hairstyle.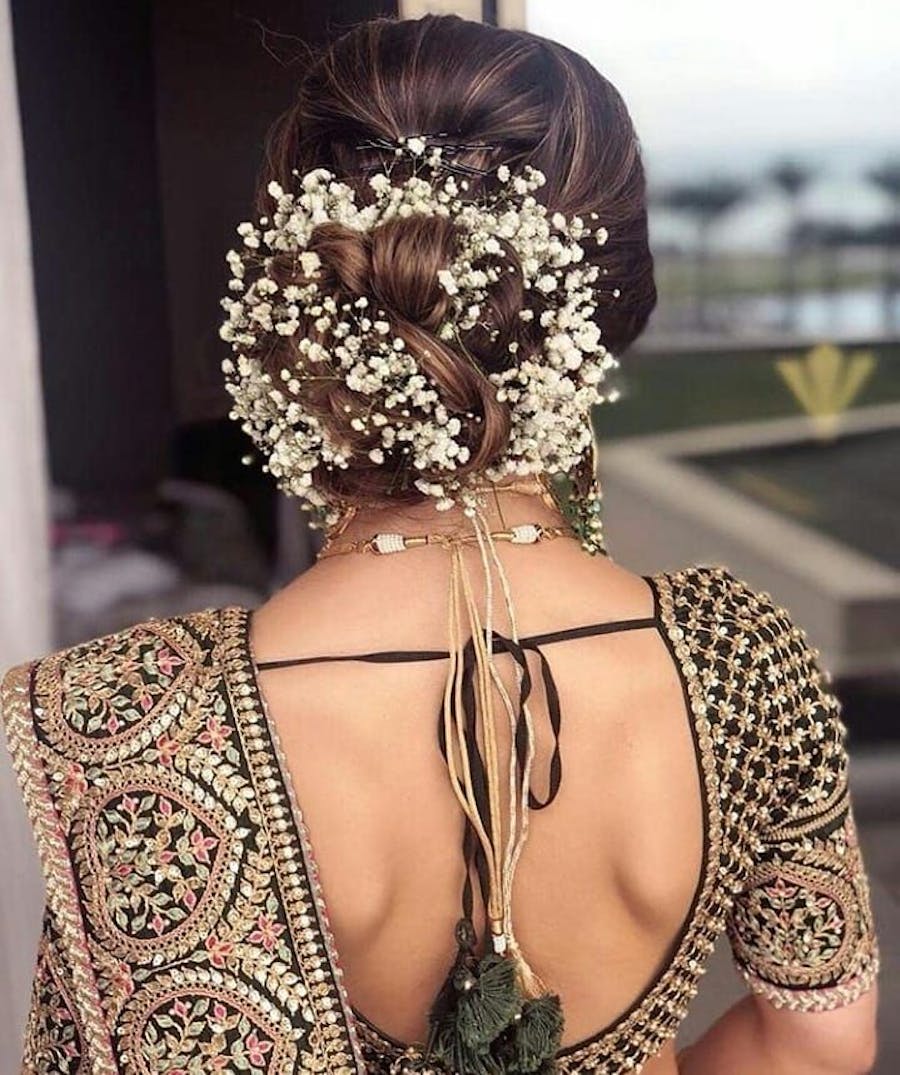 5. Romantic Vibes Of Pink Roses In Bridal Bun
Adorning your hair with pink roses is a mind-blowing idea to look beautiful. Pretty pink flowers look amazing with an embroidered lehenga. You can add dainty faux pearls along with your floral bun to create a pristine and fresh look.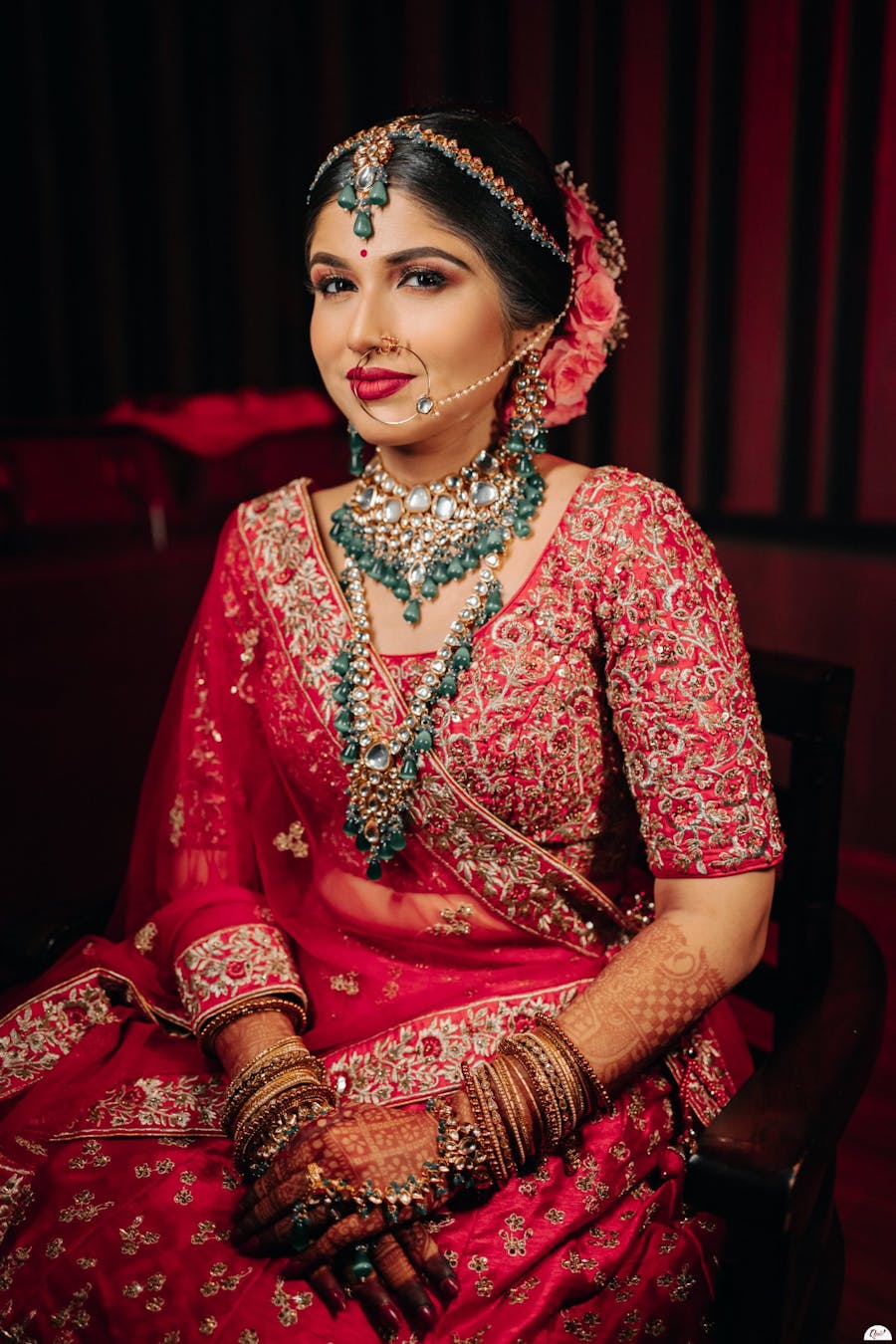 6. Captivating Bun Hairstyle For Wedding
If you want to try something unconventional on your wedding day then you can opt for a stylish bun adorned with blue flowers. The combination of this white and blue floral bun is everything that you need to rock on your biggest day.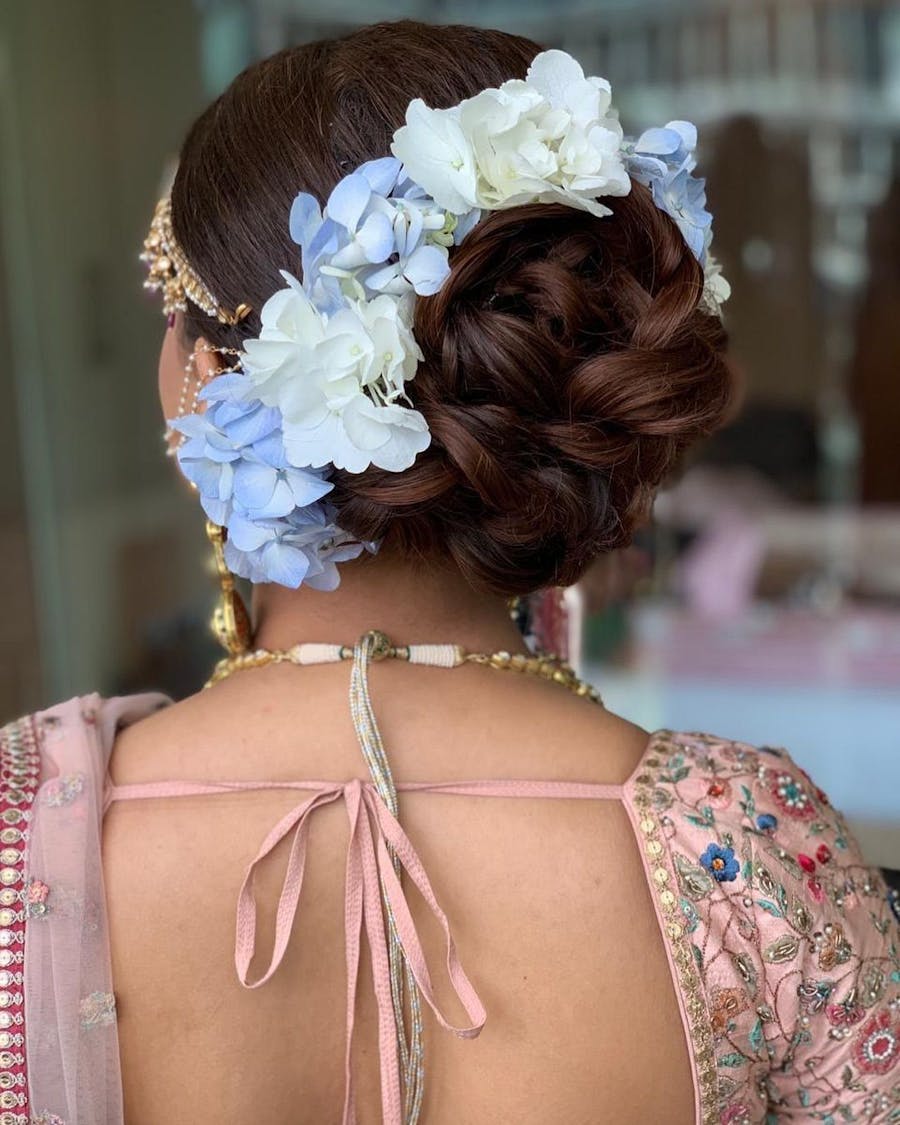 Also check: 15 Trending Bridal Hairstyles For Mehndi Ceremony
7. An Ombre Effect In Bridal Bun Never Fails To Grab Attention
This attractive bridal bun hairstyle with flower can grab all the attention. The ombre effect created with red and peach roses is a unique wedding hairstyle that looks fantastic on a bride.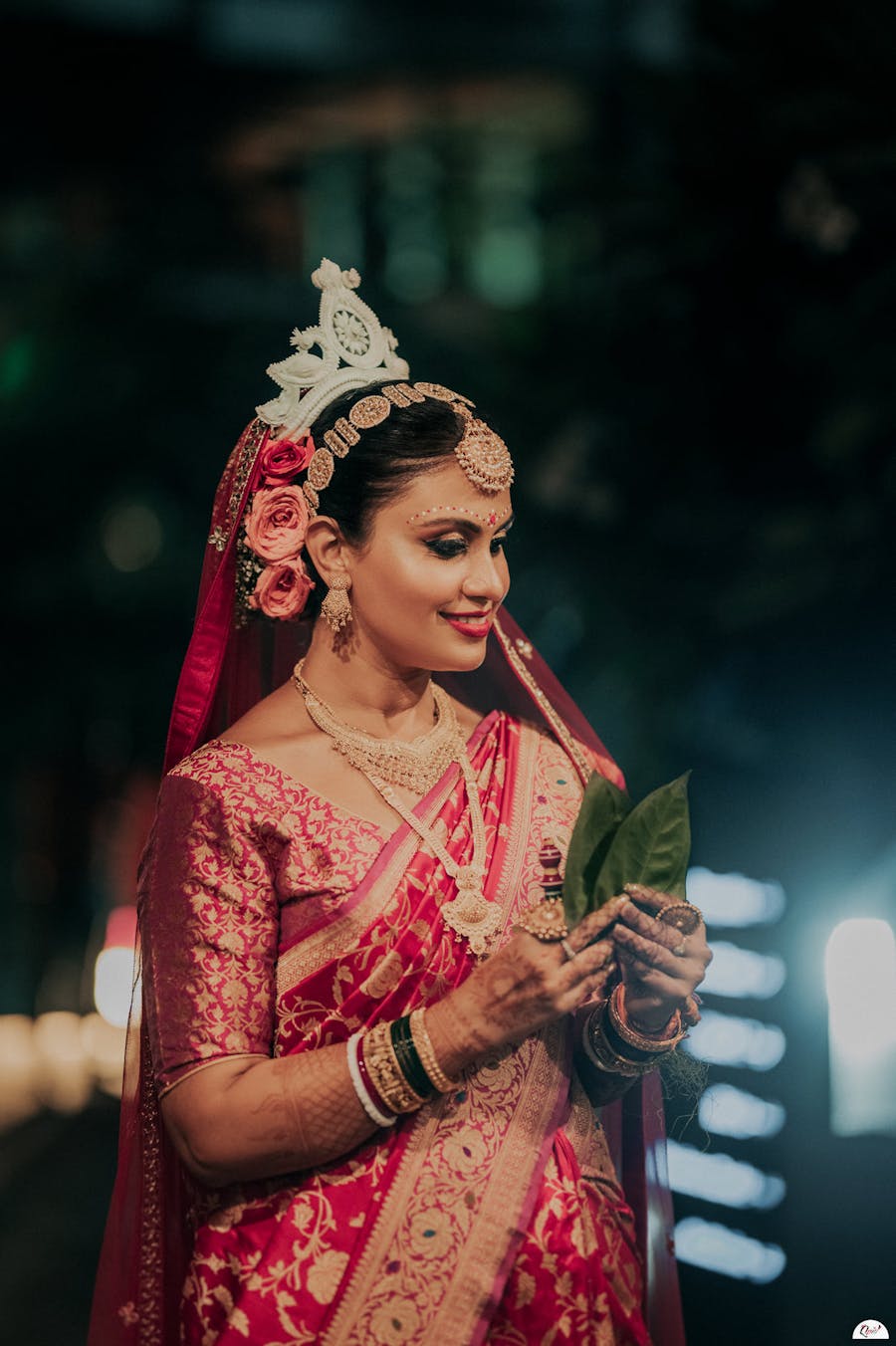 8. Decking Up Your Bridal Bun With Dainty Mogra Is An Evergreen Trend
Gajra made of dainty mogra buds gives a traditional feel to your wedding. A bridal bun with gajra is the best option to celebrate your grand affair in a traditional style. The subtle hue of beautiful jasmine flowers can add a special charm to your personality.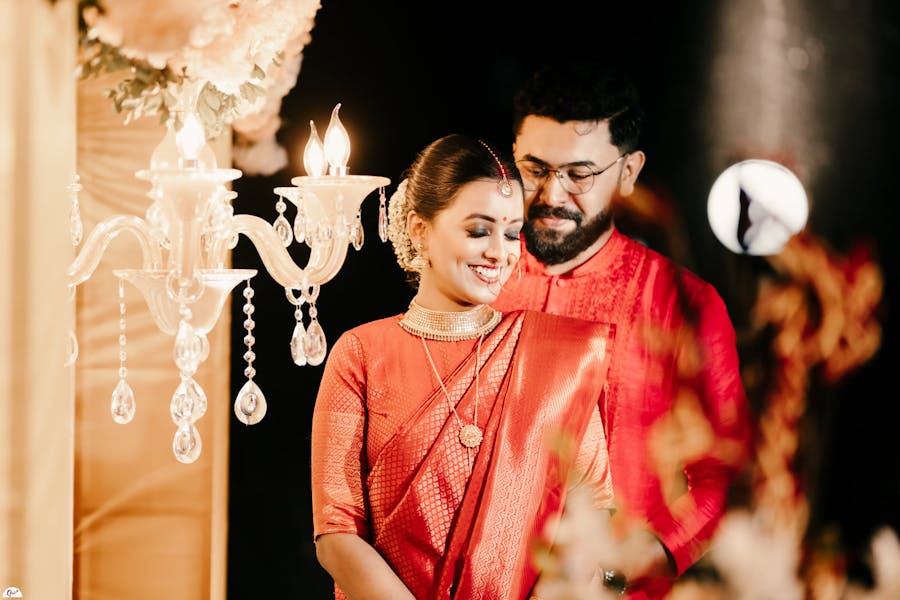 9. How About Decorating Your Bun With Rose Petals?
Red roses are the favorite flowers of every millennial bride. But what amuses us is the latest trend of adorning the hair bun with rose petals. You can add golden pearls inside the petals to complement your golden ornaments.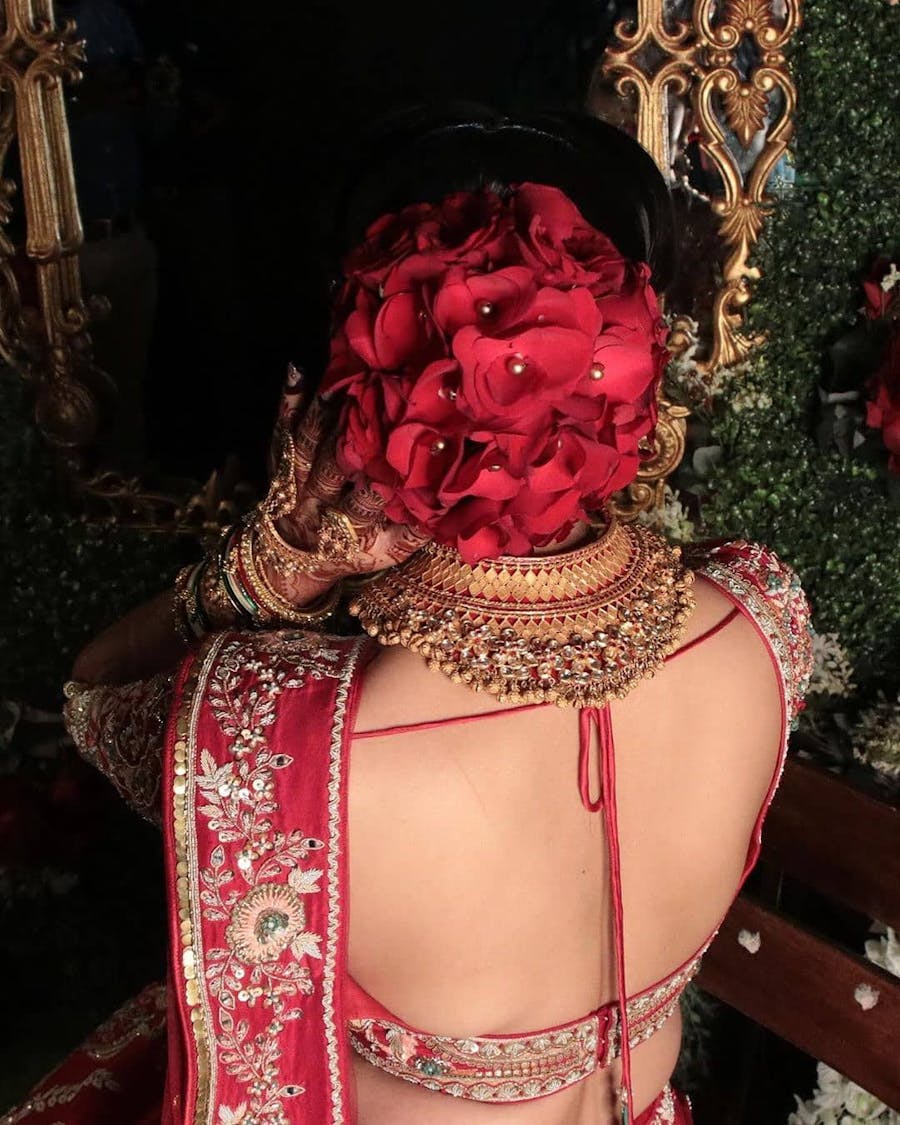 10. A Pastel Hue Flower Bun For Bride Is A Perfect Fit For An Ethereal Look
If you are a bride that loves the pastel hue then this pastel bridal bun might inspire you. A wedding hair bun with flowers in pastel shades adds elegance to your hairstyle. Adding baby breath with this beautiful bun can complement your gorgeous reception look.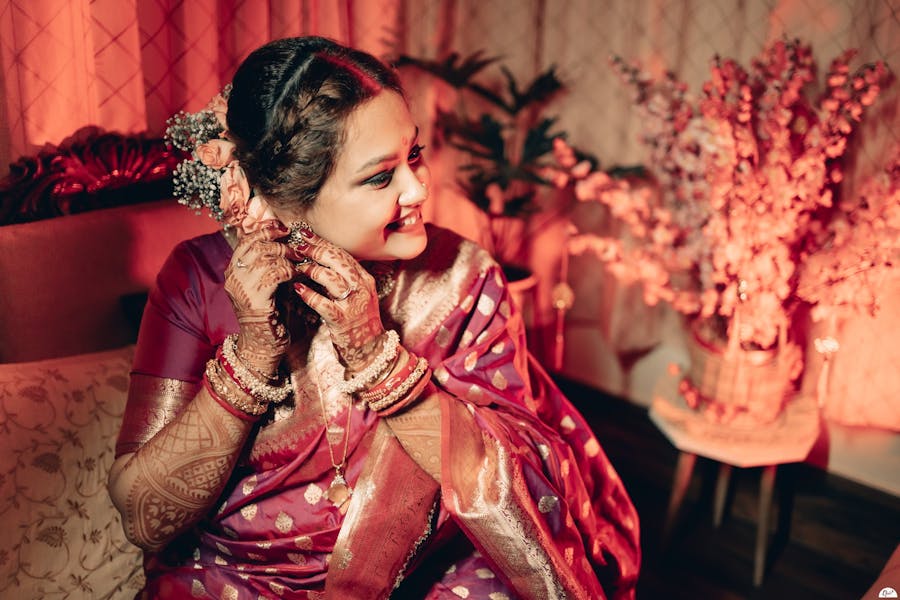 11. Adorn Your Luscious Hair Bun With White Flowers
We can't take our eyes off this stunning bridal hairstyle. The white roses on the hair bun is adding more beauty to this romantic couple picture. If you are planning to wear a traditional red Banarasi or an ivory lehenga then you can opt for this elegant white bun hairstyle.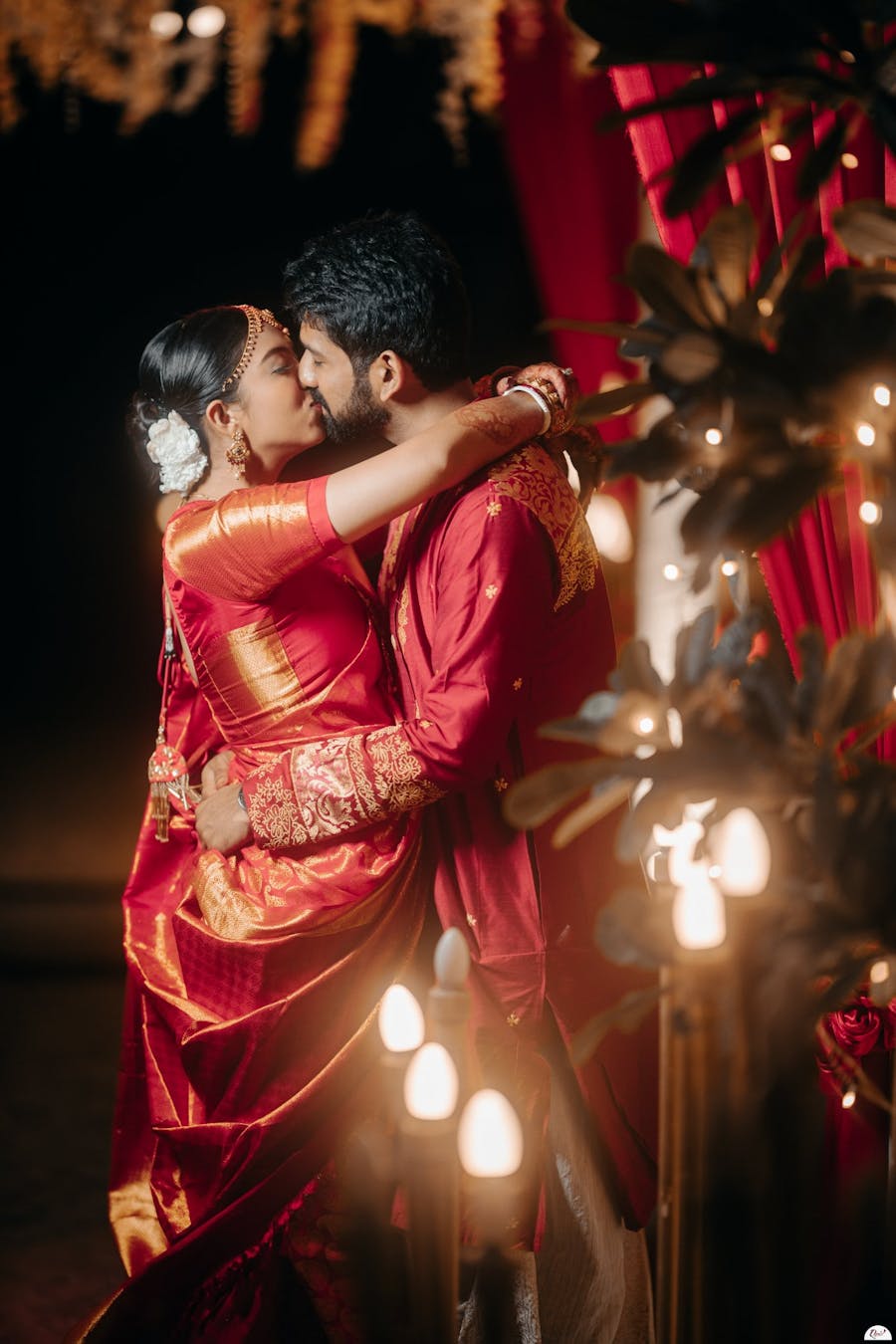 12. Roses And Baby Breath Are A Perfect Combination For A Glamorous Look
The infusion of baby breath in red roses looks very classy on a bridal bun. If you are not afraid of trying something bold yet beautiful then you can opt for this classic hair bun style. This beautiful bun will add a glam factor to your reception look and make you the prettiest bride.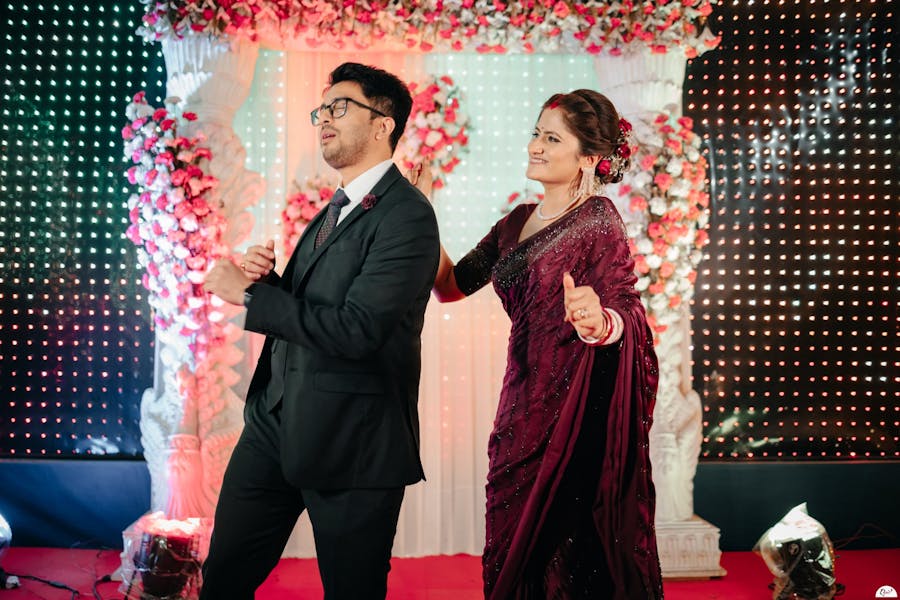 13. A Floral Bouquet In Pastel Shades Looks Very Charming In The Pictures
A floral bouquet is the most classy option for its eye-pleasing charm. This is a splendid jura hairstyle with flowers that adds a dash of elegance to the bridal look. Choosing a flower bouquet in pastel hues can complement your gorgeous wedding lehenga.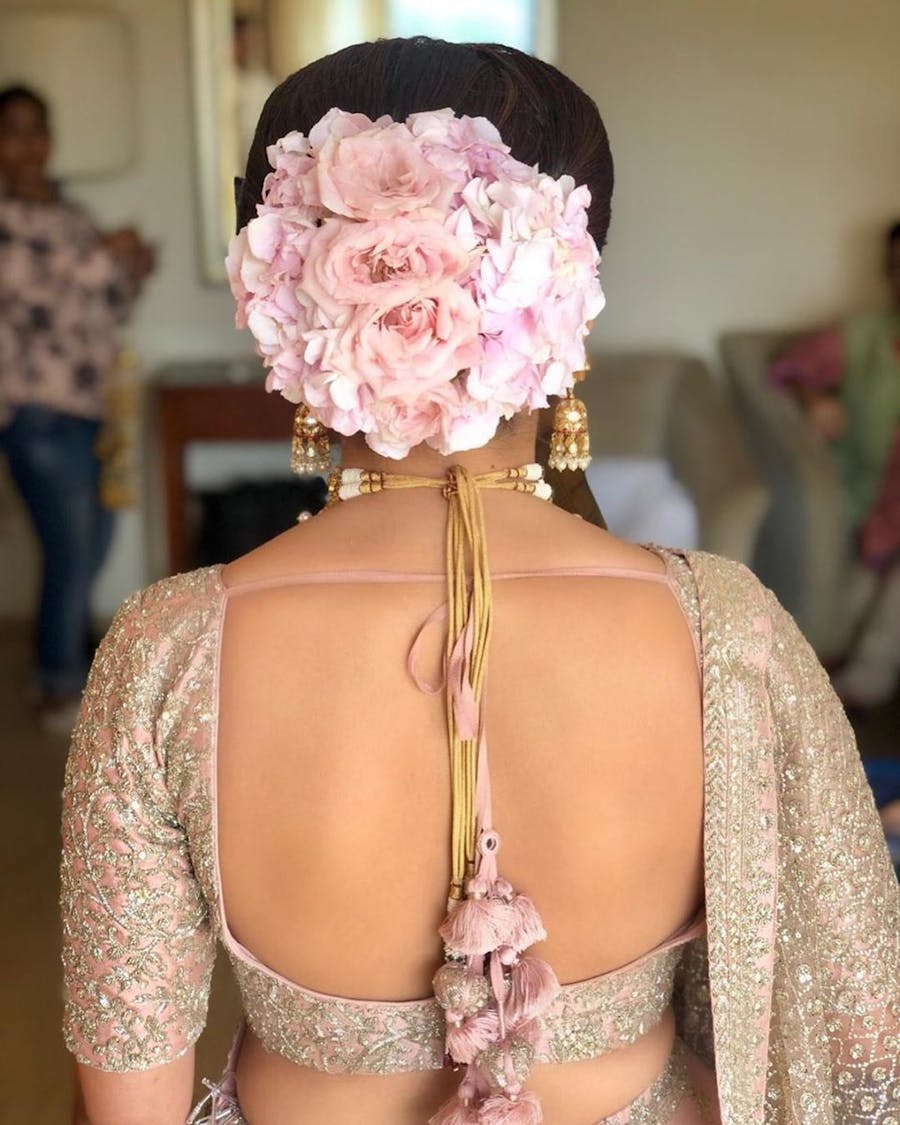 14. Opt For Marigold For Achieving An Unique Bridal Look
Marigolds have been a significant part of Indian wedding decoration. But today it has got a new identity as a beautiful hair accessory. This traditional bun hair style for saree with flowers is too gorgeous to be missed.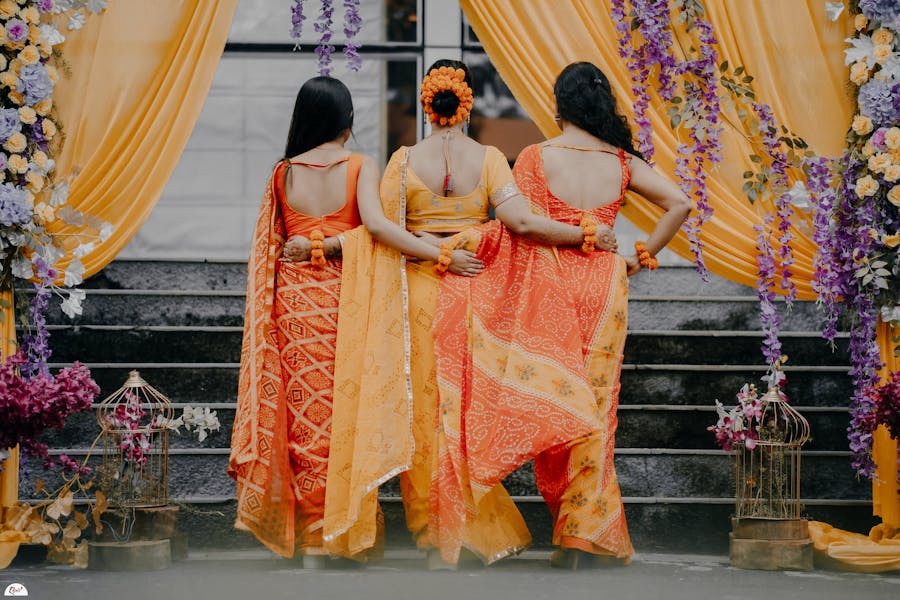 15. Orchids Are A Great Choice For A Quintessential Bride
No doubt that the orchid is one of the most beautiful flowers on earth. Adding these pretty flowers to your stylish hair bun can make you the celebrity of the day. These colorful flowers can add vibrancy to your bridal look.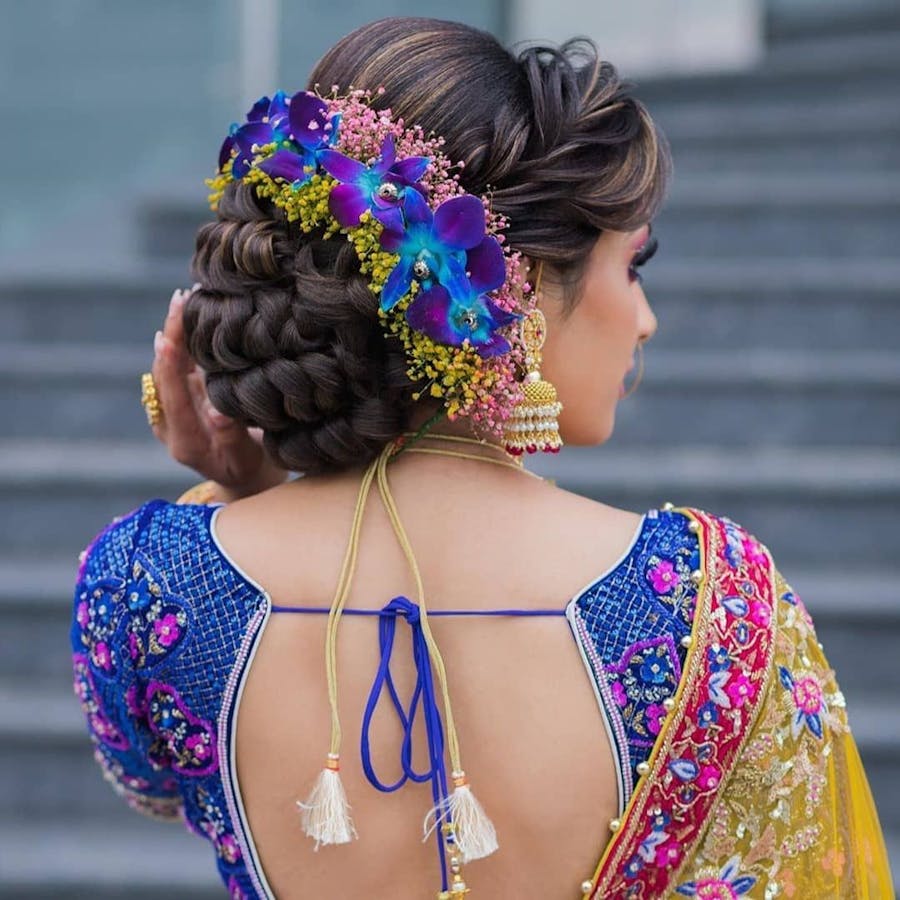 16. A Beautiful Fusion Of White & Red Floral Bun
Here is another wonderful bridal bun that adds elegance and grace to your wedding look. The combination of red roses and aromatic jasmine can add a magical vibe to your glamorous look. This can be the perfect choice to complement your traditional red Banarasi.