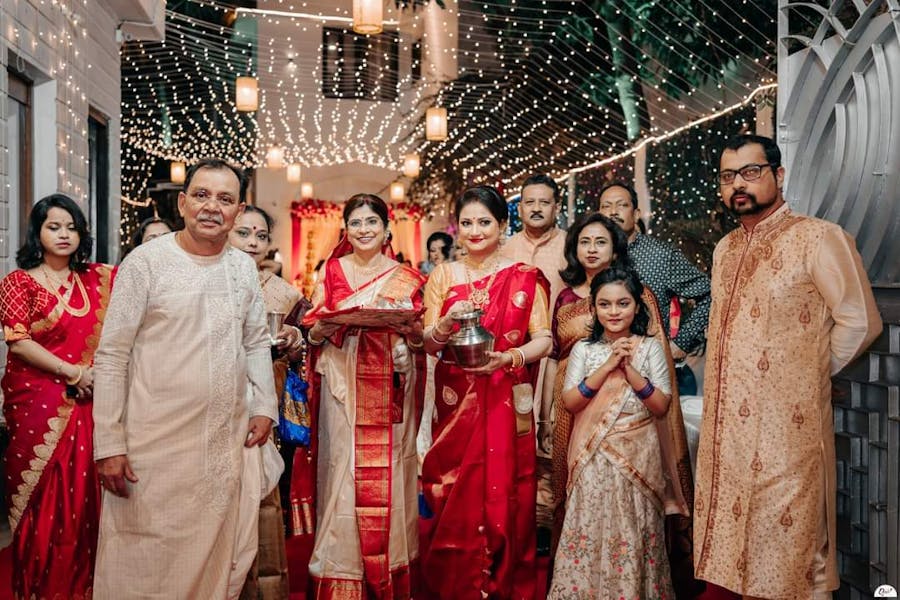 Weddings are always special to the couples getting married but it gets even more exciting when the families and relatives join the auspicious grand celebration.
A Bengali wedding is always about enjoyment, gossip, good food, music, and great Bengali wedding photographers to frame the moments of the couples. 
A wedding without capturing your most special moments is not worth all the wedding decoration designs and saaj and that is why it is always best to book the best Bengali wedding photographer in advance to avoid tensions.
A candid Bengali wedding photographer is capable to turn your moments into a magical display that you can cherish for life. Qpidindia is one of the best Bengali photographers who work tirelessly to make you feel like a King and Queen on your wedding day. They have specialized in pre-wedding photography as well.
You know well that all the venue decoration and huge expense behind your wedding makeup is just a loss if you cannot click enough good pictures and that is where Qpidindia excels.
However, we have some awesome ideas about trending biyer piri designs for your wedding that you will love. 
Recommended: Bookmark These Auspicious Bengali Marrriage Dates In 2023
The time-honored Bengali biyer piri - Why is it famous among the Bengalis?
Bengalis have the old-time custom of using a biyer piri in the rituals of a Bengali wedding.
If you are someone who is not accustomed to the word 'piri' then let us clear that air for you, a Biyer piri is a wooden type of stool on which the groom and the bride sit to perform their wedding rituals together. 
Biyer piri is something without which the couples cannot sit down to perform their wedding mantras. It is traditionally rooted from generation to generation.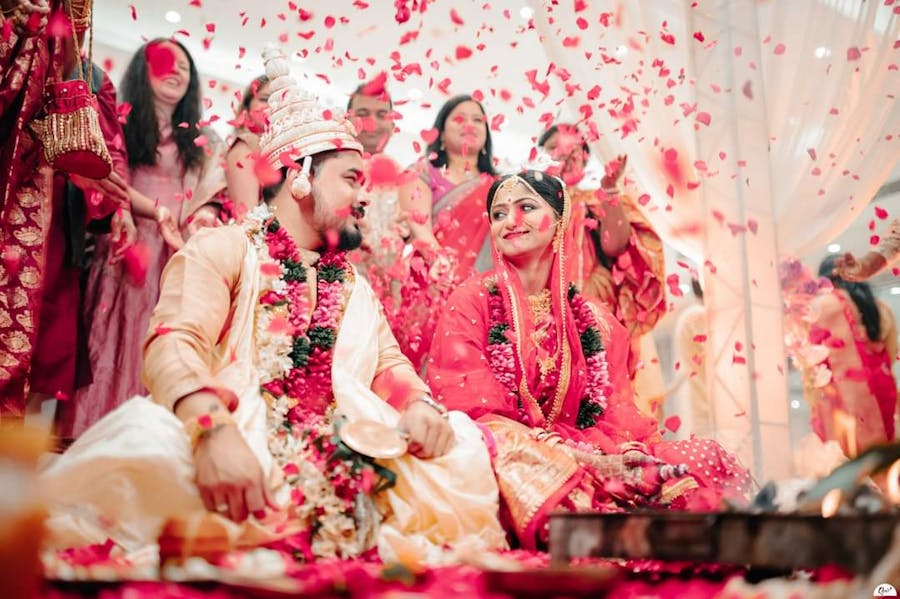 In modern times, Bengali couples can find a lot of variety in biyer piri design and can also customize it according to their choices.
There are already so many rituals and customs that the wedding couples follow to unify in a never-ending bond and biyer piri is one of them that has not lost its relevance even in modern times.
Biye in Bengali means the unifying of two souls for seven lives according to the conventional generations and Piri means a seat in a smaller size. So, it is a ritual among the couples to sit on this piri and to vow for the marriage. 
We have stored a few of the unique Bengali biyer piri and biyer piri art for you to add to your list for your wedding.
Must Read: E-Invite Video For Wedding That Will Wow Your Guests!
1. Simple Bengali biyer piri - A class apart
If you are someone who does not want heavy art and design on your biyer piri and to keep everything simple, then choosing a simple wooden biyer piri is the best idea to go for. A simple wooden piri is pocket-friendly as well and it can be reused by adding wedding decoration designs if you have weddings in the family in the future.
You can simply look for a good design wooden biyer piri but make sure that the piri is made of good wood so that it does not get destroyed over a long time. With a simple yet elegantly royal biyer piri, you can also craft new ideas in your minds on ways to reuse it in the future. Well, there are a lot of ways to use the piri.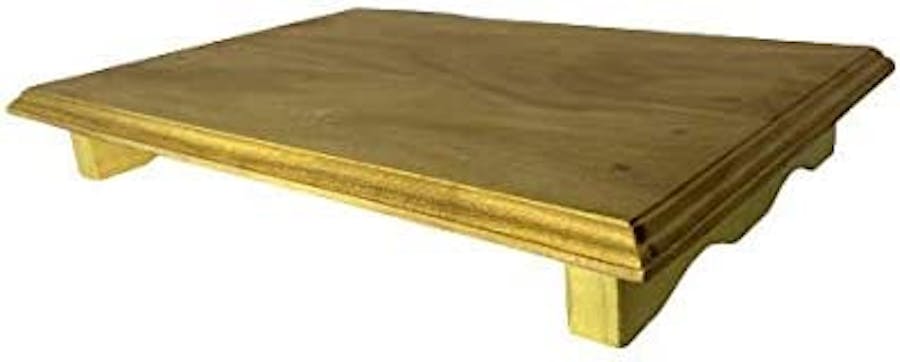 Check This: 12 Best Bengali Wedding Tatta List For Bride You Should Know
2. Oxydised biyer piri design - A royal touch 
Oxydised biyer piri is the new trend in the market of wedding decorations.  If you are someone who loves royal items then you are also the one who must be wishing to add an elegant royal touch to your wedding day as well. 
Well, in that case, we have the best design of biyer piri art for your Bengali wedding. Oxydised biyer piri is made out of wood and then framed in an oxidized design. The good part is that you can customize the oxidized design in your biyer piri as you want to or you can simply buy one from the market.
Oxydised biyer piri is quite popular in Bengali weddings and goes best for royal Bengali decoration of the venue.
This type of piri is generally rectangular and the design on the wooden platform is mostly traditional though you can change the design by talking with the piri maker.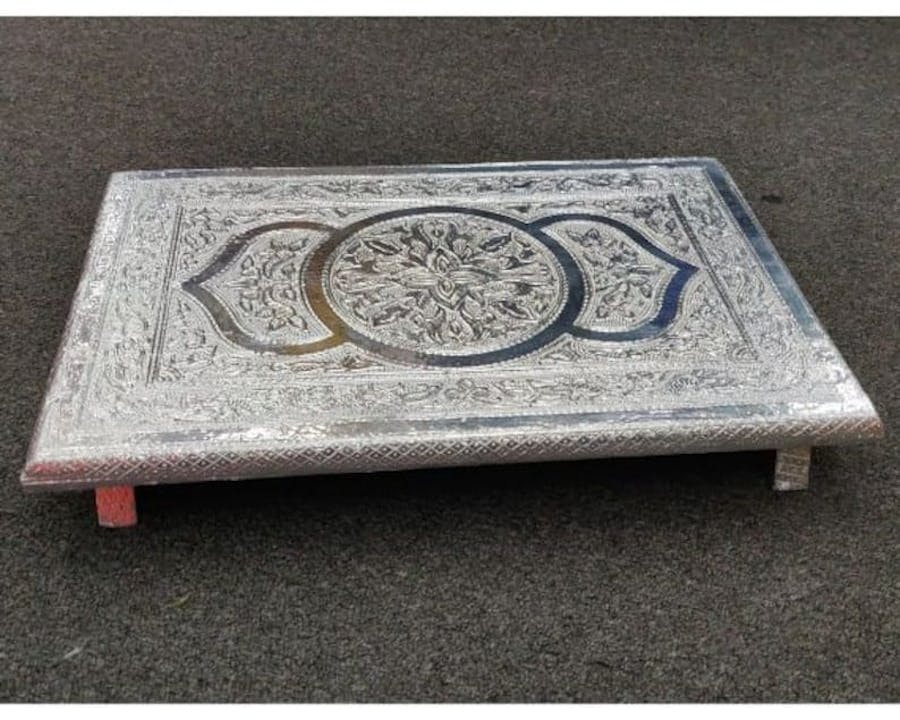 3. Meenakari cushion biyer piri design - a work of excellence
Cushion piris are the new trend that Bengalis are witnessing in Bangali marriages. Besides being comfortable to sit on for long hours, the meenakari cushion biyer piri is also eye-catchy and colorful which is sure to grab some attraction in the wedding houses.
If you are someone who is continuously looking for some pop of colors but is not satisfied with what is available in the market then this meenakari cushion biyer piri is what you need for your wedding. You can also customize your wedding pattern design of the biyer piri according to your choice.
4. Decorative biyer piri design - a tale of elegance 
Like the other biyer piri, the decorative one is also made out of wood that is later polished to give that extra glaze.
The decorative biyer piri is the most hyped piri that the Bengalis are currently using for wedding seasons as the variety of colors in one piri is making it suitable and most liked for all Bengali decorations. You can find small squares in the piri with different colors that surely make it stand out among the rest of the list.  The alpona on the lower sides adds an extra festive vibe to the biyer piri.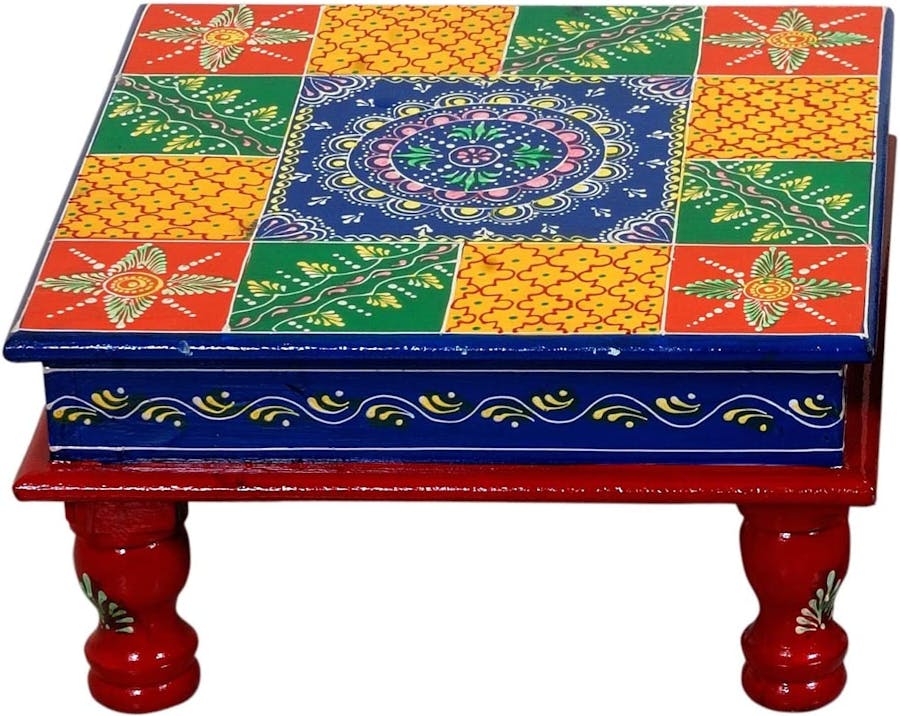 Closure -
Biyer piri is no doubt an important need, especially at Bengali weddings. When you are choosing the perfect outfit, venue, decorations, and food caterers for your wedding day then why not upgrade your biyer piri from the conventional ones to something more colorful and beautiful?
We are sure that you will love the designer biyer piris mentioned in the blog. So what are you waiting for? Order your favorite pick now before it gets out of stock.