Bengalis are fun-loving people who believe in expressing their love with kind gestures. Their weddings are a reflection of their cultural beliefs and joyful nature. A traditional Bengali wedding is a fun-filled celebration that includes many blissful rituals. But one important ritual that completes a Bengali wedding is known as Tatta. This age-old custom involves the exchange of gifts from both families. It is usually a blessing in form of wedding gifts which are sent to the bride and groom before their wedding day. These wedding gifts come in a beautifully decorated tray. A Bengali bride receives all these gifts before her Haldi ceremony.
As a part of the pre-wedding ritual, the groom's family visits the bride's place to offer her various gifts and items. Bengali wedding photographer always seeks a chance to capture these beautiful wedding moments. So, today we are going to cover this beautiful ritual through this informative blog. Here we will explain everything about bengali wedding tatta list for bride.
Let's begin here with a cultural ride of the blissful Bengali wedding ritual.
1. A Decorative Index Of Wedding Gifts
The bridal trousseau gifts come along with a decorative index. This decorative index contains the listing of all wedding gifts sent to the bride. This decorative piece of the content list is available in various sizes and designs. These creative designs give cherishable memories for a lifetime.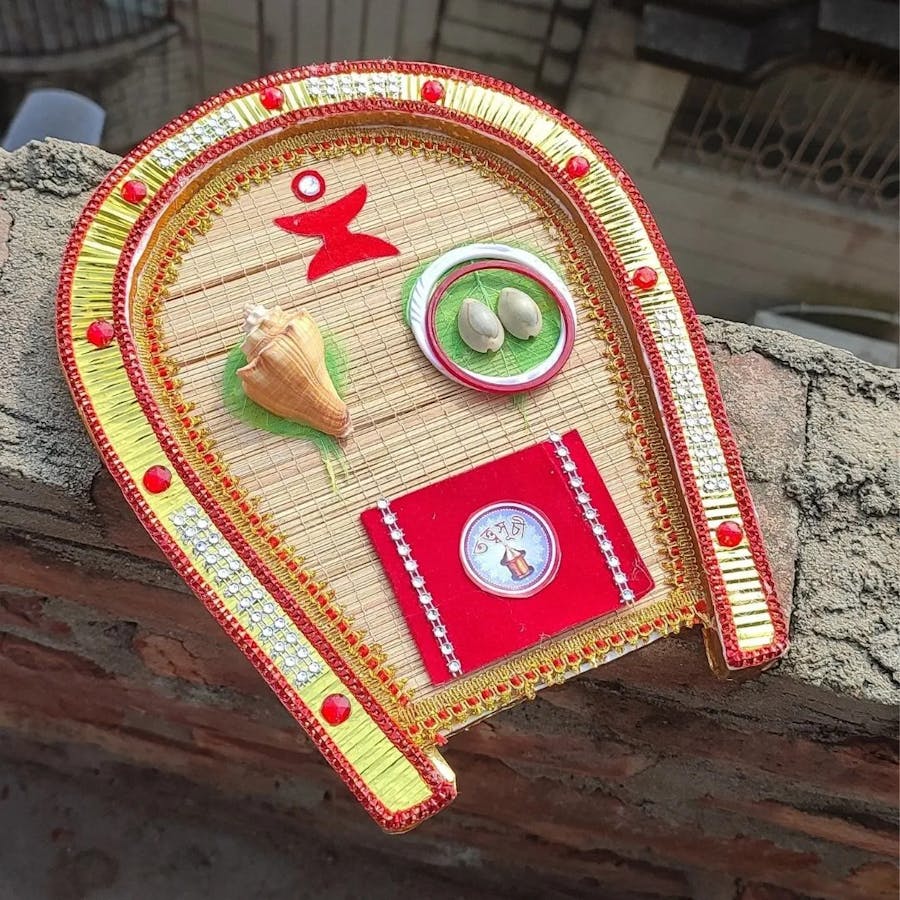 Recommended: Popular Bengali Wedding Rituals You Need To Know
2. Let's Have Some Mishti Mukh
Bengalis are a great sweet lover. And hence a delectable tray of Bengali sweets is the most loveable gift item sent to the brides. A Bengali wedding remains incomplete without having the pleasure of mouth-watering sweets. A decorated tray full of delicious sweets brings happiness to the wedding festivity. Every bite of these mouth-dissolving sweets gives you immense pleasure and happiness.
Check More: 16 Best Places for your Wedding Shopping in Kolkata
3. A Fishy Feast
A fish is the most important item on the bengali wedding tatta list. It is one of the most auspicious wedding gifts sent to a bride in a decorated tray. Usually, fishes like Rohu or Katla were sent to the bride's house. Two whole fishes are decorated as a groom and bride in beautiful trays. Sending a fish to the bride brings her good luck in her married life.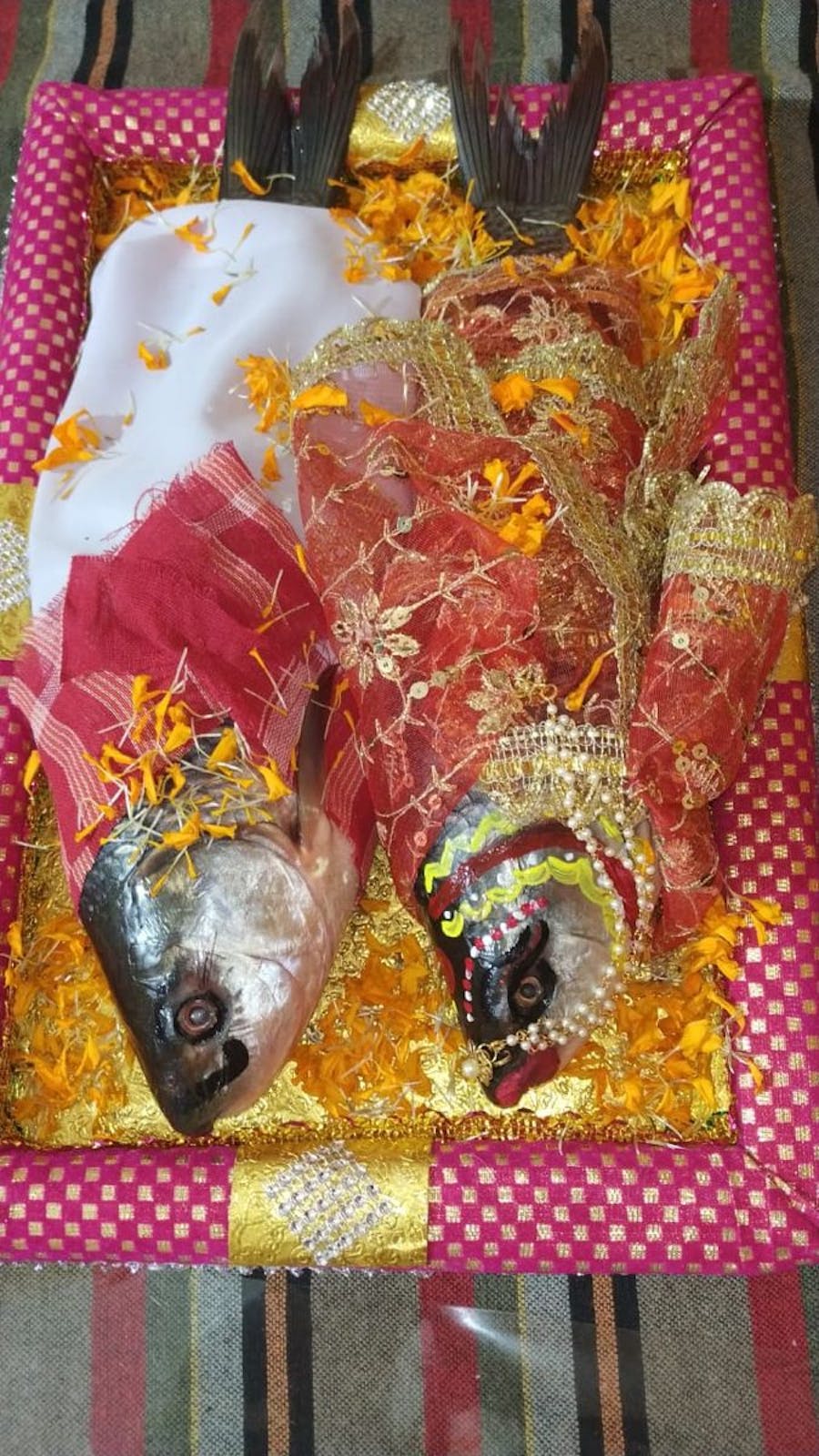 Read This: Top 12 Banarasi Saree For Bengali Bride
4. The Gorgeous Bridal Saree
The bridal saree is the most important element of a bridal trousseau. A Bengali bride donned in a luxurious Banarasi saree is the major focus of wedding photographer in kolkata. Hence, a traditional outfit for the bride is always included in the tatta suchi list. Earlier Bengali brides receive Banarasi sarees only as a wedding gift. But today depending on the family beliefs the bride also receives a wedding lehenga.
5. An Auspicious Tray Of Holy Lamp
Sending auspicious elements to the bride is an old tradition in the Bengali wedding. This auspicious tray contains earthen lamps, betel leaves, mustard oil, Dubbo, dhan, and dry turmeric. All these sacred elements bring good luck to the couple's life.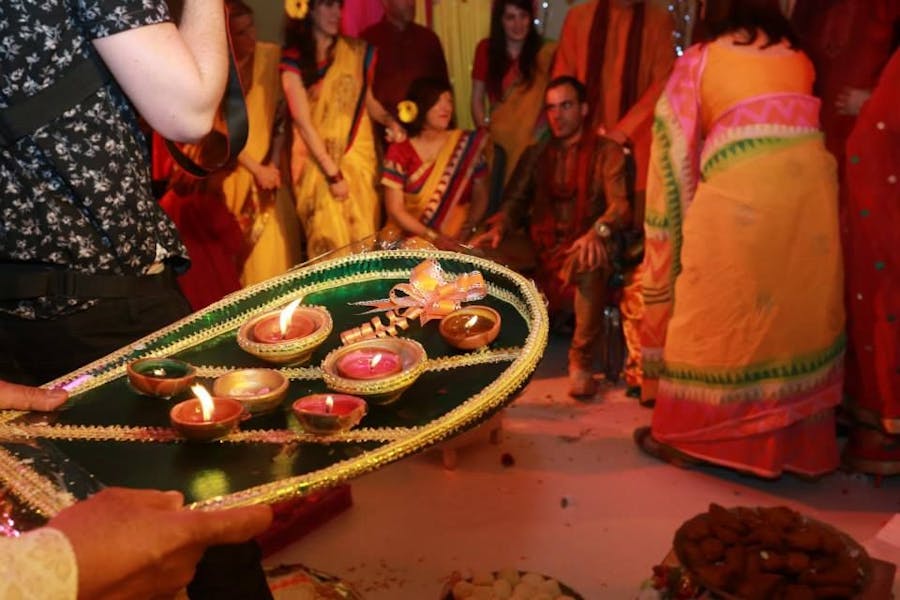 6. Bridal Jewelry – Most Precious Wedding Gift
Bridal jewelry is a precious element of tatta suchi list in bengali wedding. Brides get golden ornaments as a very old tradition practiced in India. We have mentioned this wedding gift is precious not because of its value. The gold jewelry sent to the bride many times relates to the ancestral jewelry of the groom's family. It may contain a gold necklace, bangles, or statement ring for the bride.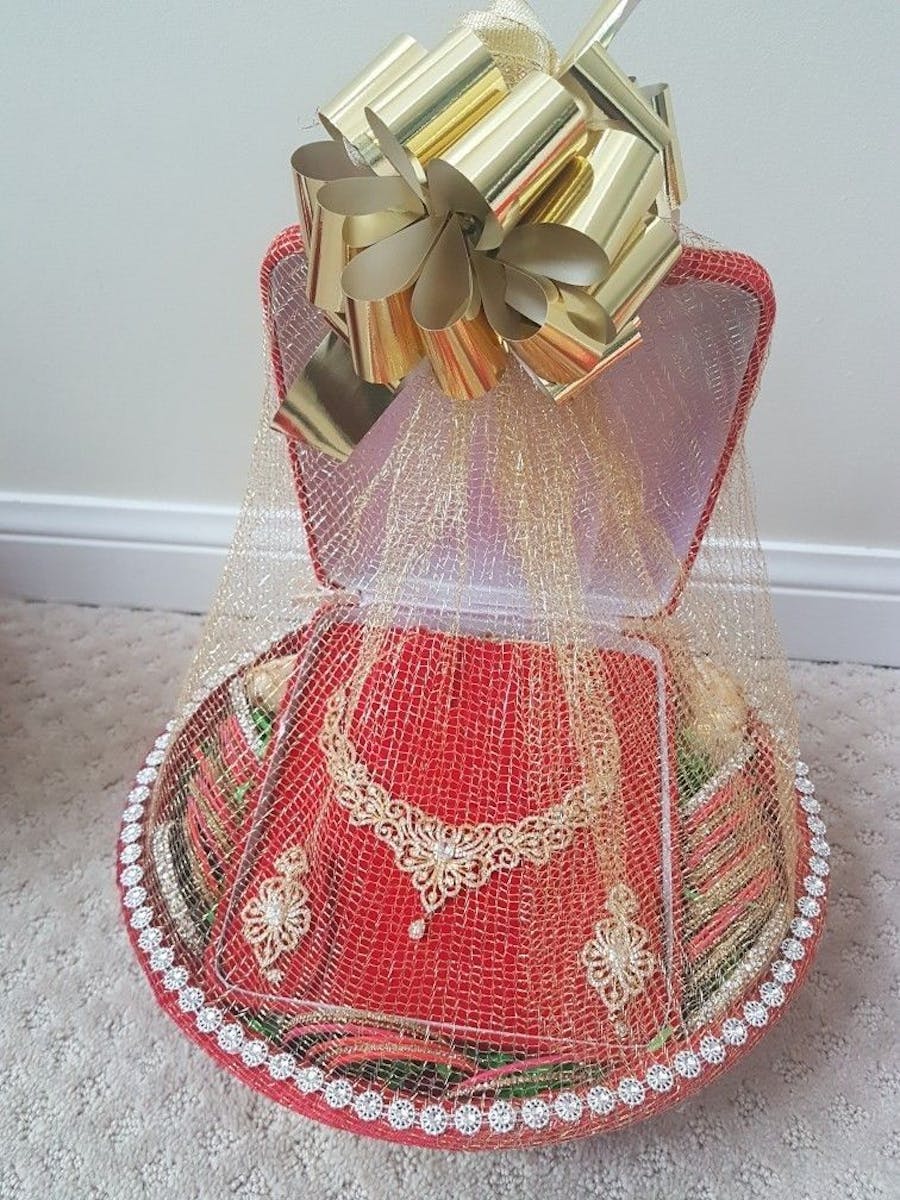 7. Solah Shringaar For Bride
Next on this list is a useful element for the Bengali bride that completes her solah shringaar. Cosmetics are also sent with tatta in bengali wedding. The groom's family spends much amount on cosmetic items to ensure that the bride can look beautiful. This tray contains all the cosmetic items that a bride needs to complete her bridal makeup.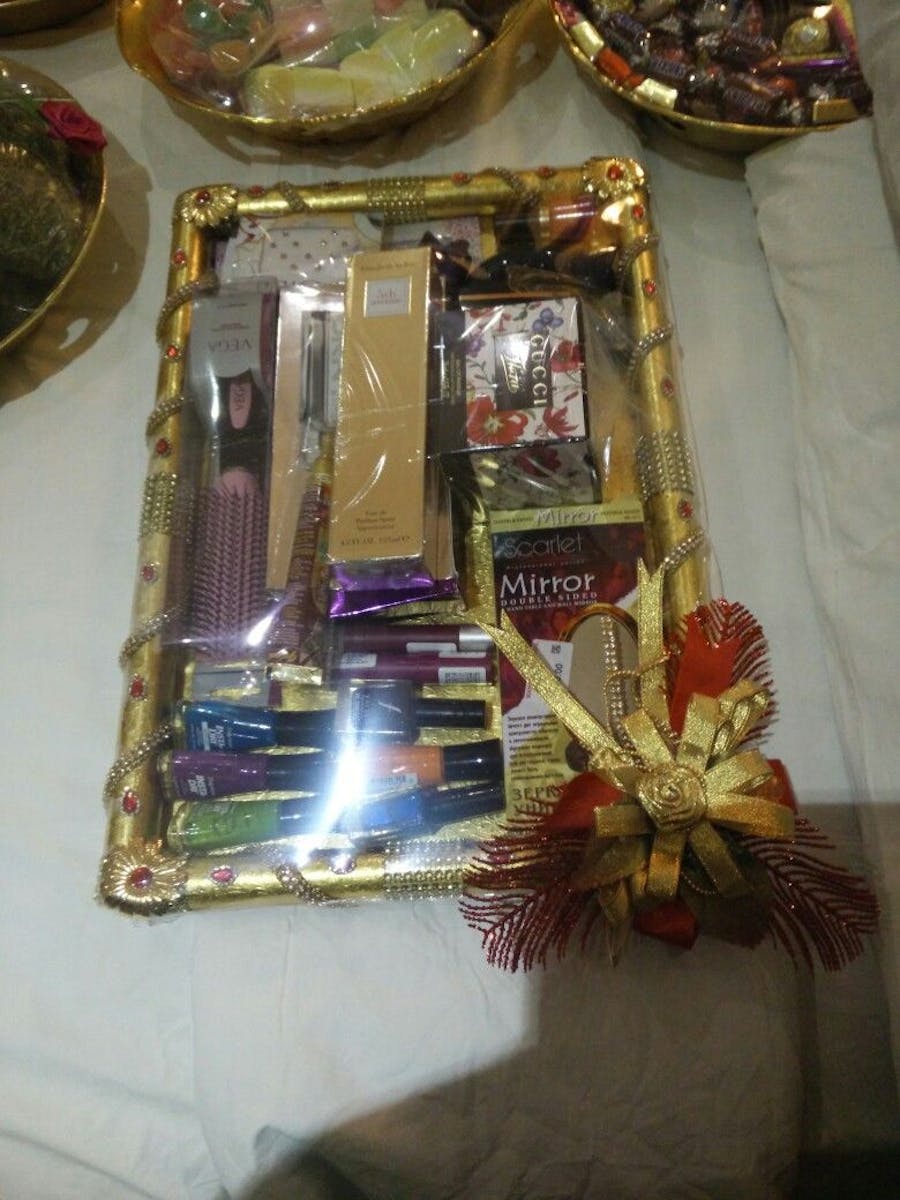 8. A Shimmery Sandal For Princess Bride
Along with the bridal saree jewelry and cosmetics, the bride also gets her wedding shoes as a gift. The groom's family send her the bridal shoe that might suit her personality. It may be a high hill or a flat sandal for the bride.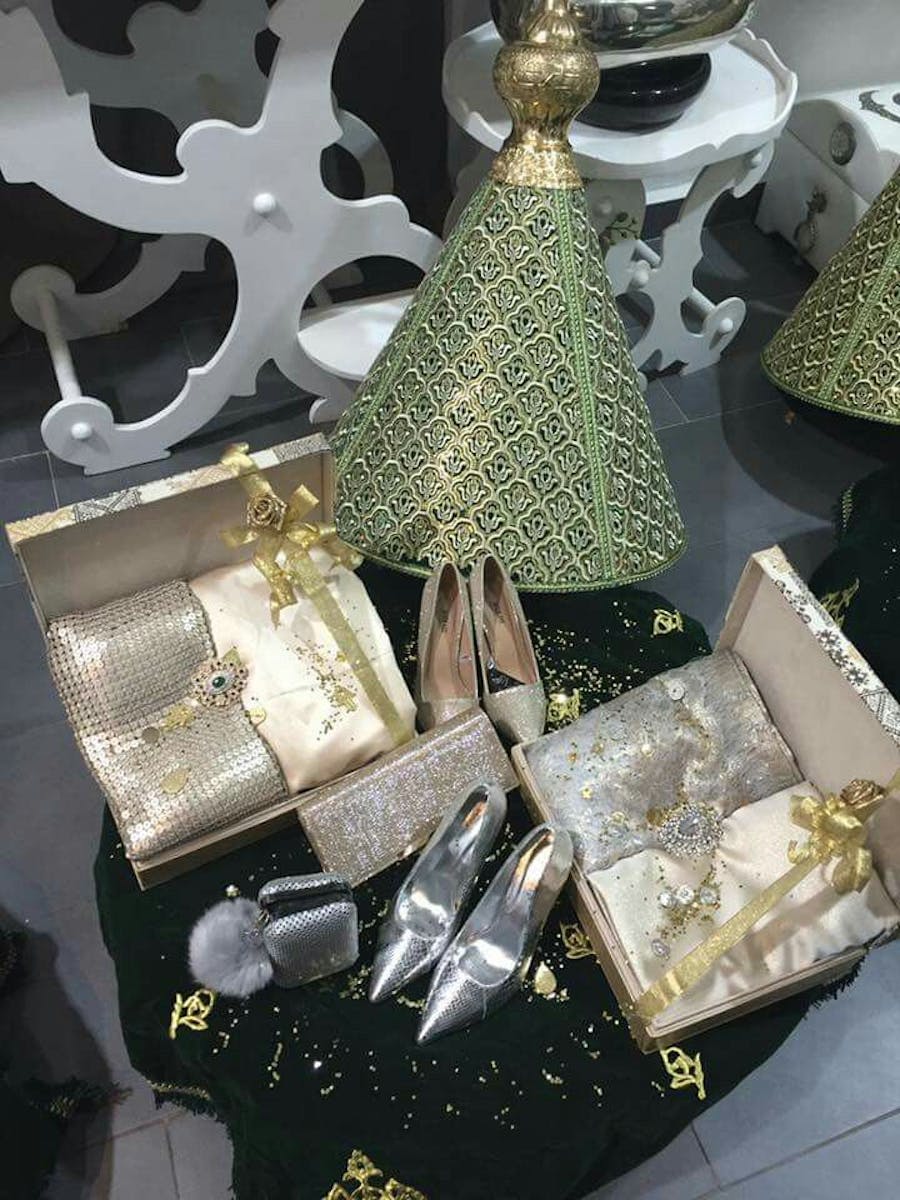 9. Signature Handbags
The tatta decoration for bengali marriage always looks impressive for its unique decoration. A Bengali wedding tatta for the bride also contains a stylish handbag that she can carry with her. The sole purpose of sending a handbag to the bride is so that she can carry her useful things along on her wedding day.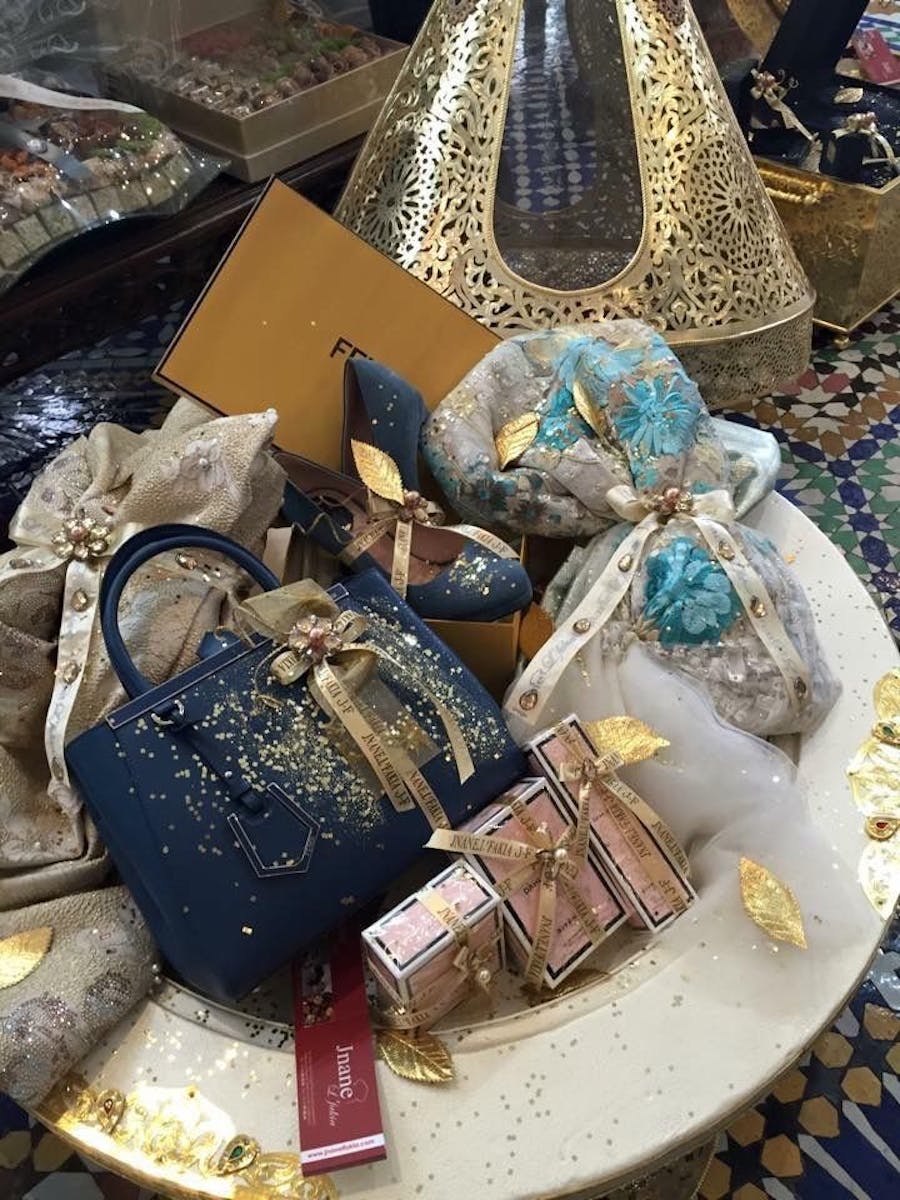 10. Dry Fruits – The Must One In Wedding Tray
Who doesn't love to have some healthy snacks? Gifting dry fruits is an age-old tradition. It symbolizes wishing good luck to the recipient. Dry fruits contain many healthy nutrients that can keep the bride stress-free, & energetic. This crunchy and delicious snack is a great savior when you feel hungry.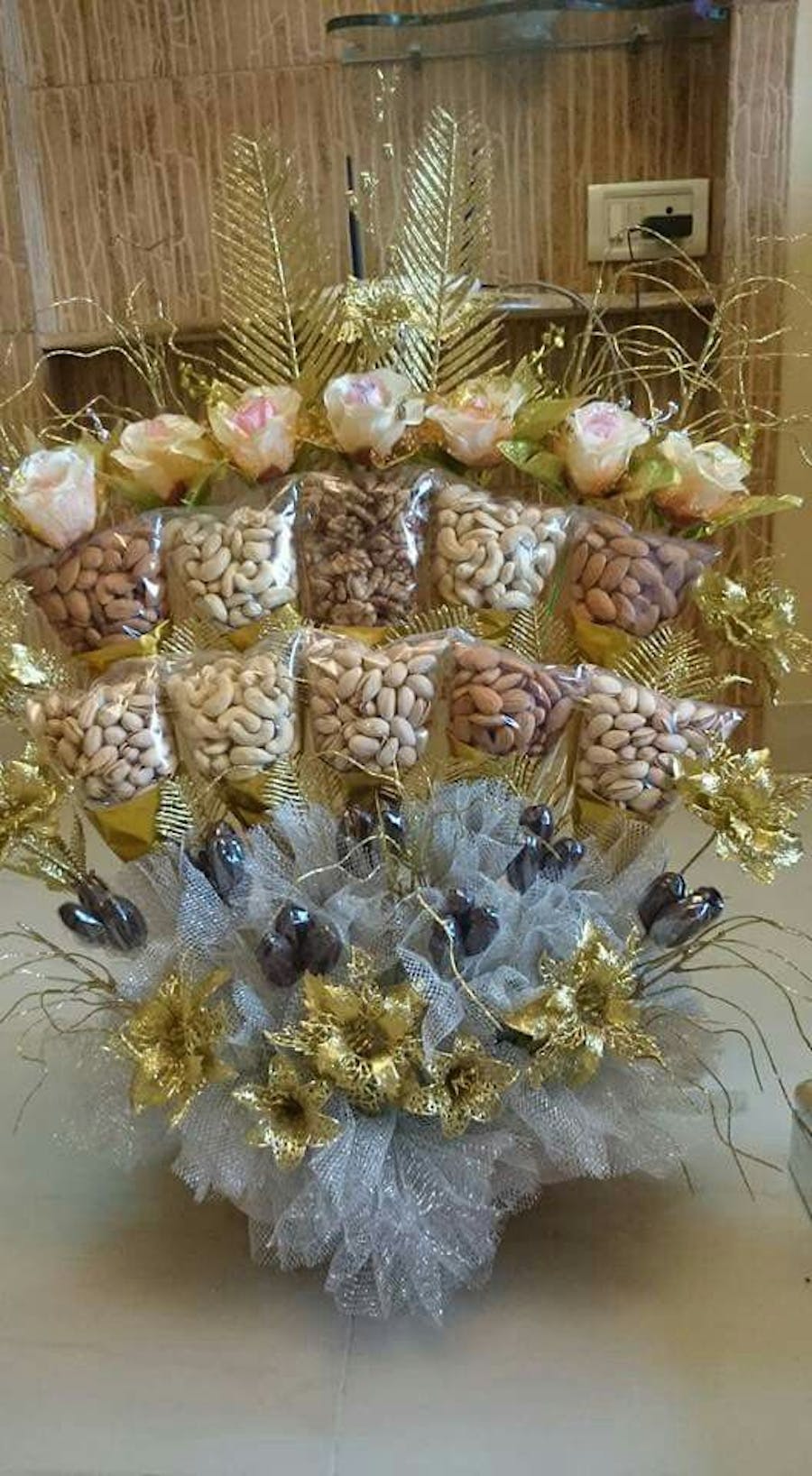 11. Scented Perfumes To Spread A Pleasant Aroma
A wedding tatta decoration is not only popular for its delicious food items but also popular for pleasing fragrances. Wedding gifts like scented perfume are a great way to wish the bride a happy married life.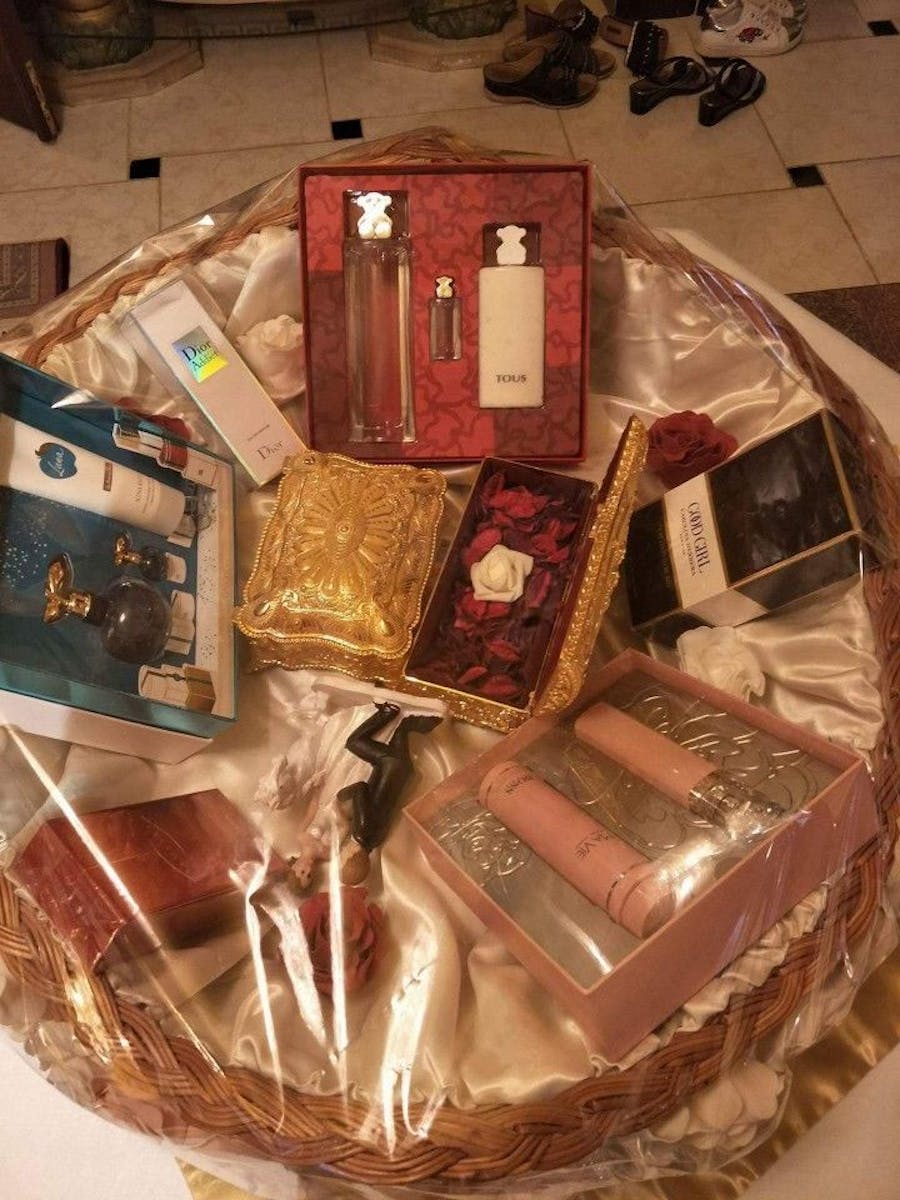 12. Fruits – A Healthy Pack For Bride
Sending fruits along with sweets is an age-old wedding tradition in Bengal. Gifting fruits reflect the love and affection of the groom's family for the bride. As these juicy and pulpy fruits are a rich source of many powerful and healthy nutrients.
We hope that you got a brief knowledge about exchanging wedding gifts at a Bengali wedding. It is a great way to show mutual respect and strengthen the bond between two families.