Why wedding shopping is so important?
A wedding is a 'once-in-a-lifetime affair' that both the bride and the groom, along with their families, will treasure for eternity. On this momentous day, the spotlight generally shines upon the bride and the groom, reflecting the outfits they are decked up in. So, it is very seminal to choose the right wedding outfits for your big day, to make it way more elegant and full of grace.
You should consider yourself fortunate to be getting married in the marvelous 'City of Joy'- Kolkata. The city offers a wide range of places that have an enormous and bewitching collection of bridal outfits, perfect to wear on your wedding day. In almost every nook and corner of the city, you will come across shops which will captivate your eyes. Wedding shopping in Kolkata is a hell of an experience that you are going to cherish forever.
Introducing the 15 Best Places for Wedding Shopping in Kolkata
Nirmal Creations
Burra Bazar
New Market
Gariahat
College Street
Bow Bazaar
Mahatma Gandhi Road
Bagree Market
Chowringhee Road
Birsul Haat
Hatibagan
Park Street
Kankurgachi
Palki
Sabyasachi Couture
Mullick Bazar
1. Nirmal Creations - One Stop Solution For Wedding Shopping In Kolkata, Topsia (Popular)
Are you looking for a store/shop/place in the heart of the city which caters to all your wedding/bridal wear needs under one roof and reflects your ethnicity and elegant style at the same time? Then you must visit this bridal wear shop in Topsia, Kolkata. This wedding shop is the ultimate solution for every bride's trousseau wear. They provide you with exquisite fabrics that never go out of style. Whether you are searching for light wear sarees, draped sarees, handloom sarees or cocktail gowns, or the heavy bridal designer lehenga for the D day they have an exquisite and exclusive collection to meet your wants.
Address: Haute Street Corporate Park, Wing B - 8th Floor, 86A, Topsia Rd, Kolkata, West Bengal 700046
Timings: 10:00 AM to 08:00 PM (Monday to Sunday)
Contact Number: 9073388155
Rating: 4.7 starts approximately
Instagram: nirmalcreations.in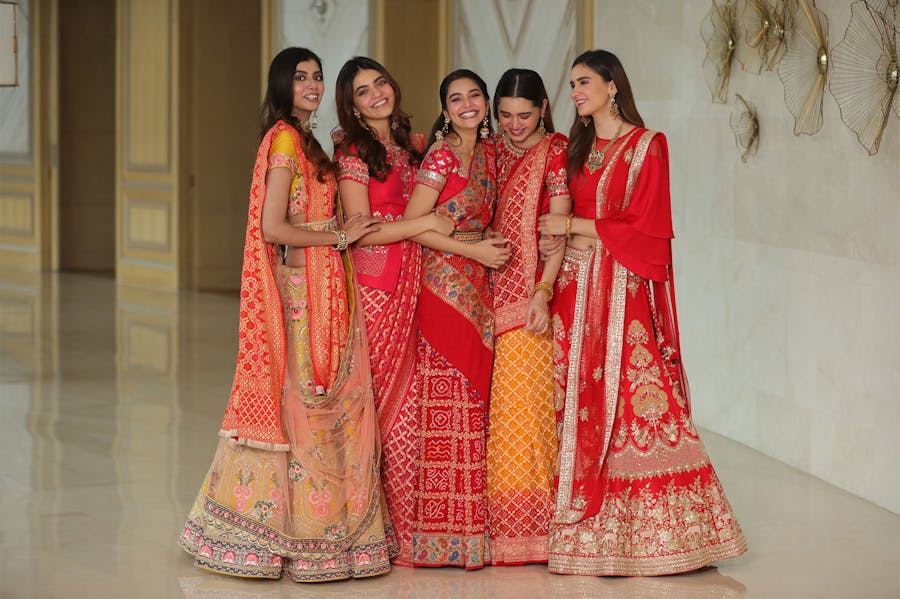 2. The Heart of Shopping Markets in Kolkata - Burrabazar
Being one of the largest shopping markets of Kolkata, Burra Bazar is the most favorable place for people to do their wedding shopping from. The place especially locates numerous shops that display a wide variety of apparel, jewelry, and decor items, perfect for your wedding. Whether it's for your haldi ceremony, mehendi ceremony, or the final wedding day, Burra Bazar extends shops that have a catchy collection of costumes. It is most famous for bridal lehengas, lehenga cholis, and sherwanis.
Famous shops in Burrabazar: Nav Durga opposite Satyanarayan AC Market, Gangh Fashion, Avon Collection, Bijay Store Saree Kendra, OMIOR, Panghat, Priyo Gopal Bishoyi.
Address: Jorasanko North, Kolkata - 700007
Timings: Monday to Sunday; 10 am to 9 pm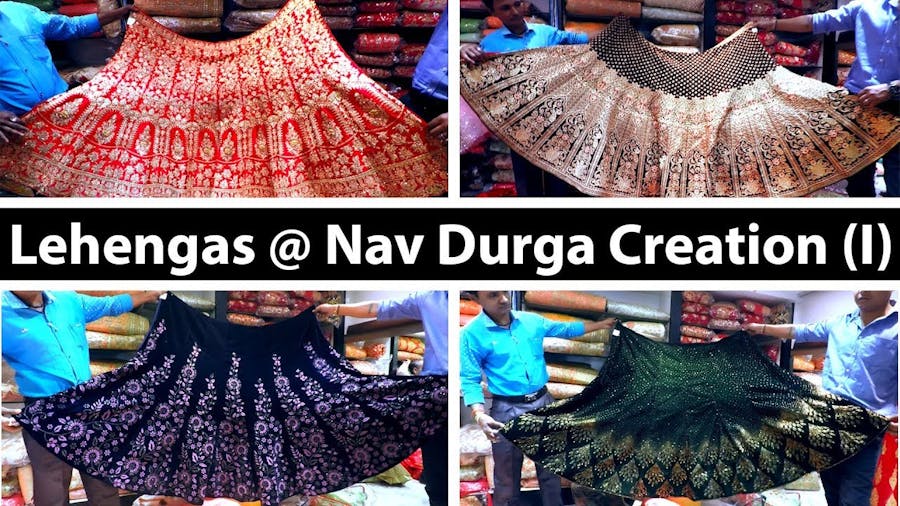 3. The Lehenga Hub - New Market
New Market is the one-stop destination for shopping in Kolkata and is one of the most popular choices of the city people. Be it the groom's sherwani and shoes or the bride's benarasi saree and heels, the shops in New Market have it all. It is mostly known for its wide range of lehengas. You can also shop your wedding decor items at very reasonable prices there. 
Famous shops in New Market: Bombay Silk Store, Ghyansham's, Simpark Mall, Hogg Market, Vidhaata's Collection.
Address: Lindsay St, Dharmatala, Taltala, Kolkata - 700087
Timings: Monday to Saturday; 10:30 am to 8 pm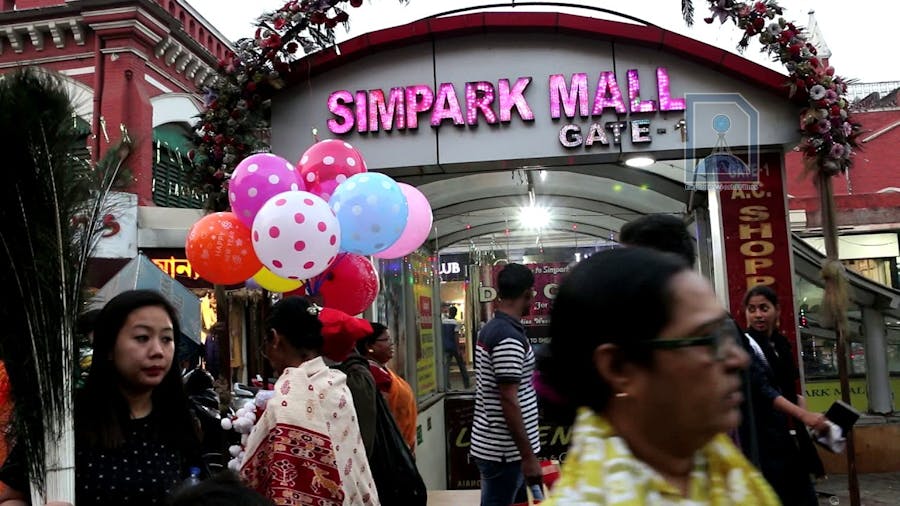 4. A major shopping attraction - Gariahat
Gariahat has everything that a bride and a groom need for their grand day. Ranging from jewellery, cosmetics, and other accessories to silk sarees and lehengas cholis, the place provides a large collection of shops that you can explore and select from. It just mitigates the bride's stress of searching through essential wedding etiquettes, because in Gariahat you will find everything right under your nose.
Famous shops in Gariahat: Manyavar, Mohey, Vidhaata's Collection, Nirmal Creations, MP Jewellers, Chandrani Pearls, Anjali Jewellers. 
Address: Rash Behari Avenue, Ekdalia, Ballygunge, Kolkata - 700019
Timings: Monday to Sunday; 10 am to 8 pm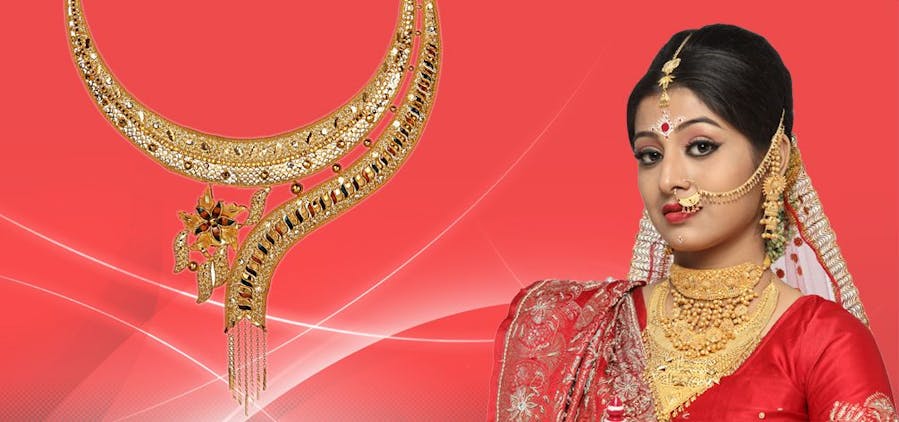 5. The Shopping Paradise - College Street
Many know College Street only as the hub of books, but very few are actually aware of the shopping elements that the place provides. Especially if you belong to a Bengali family, you cannot miss out on the traditional bridal sarees, Punjabis, and kurtas that are handpicked by the shops in College Street. The gorgeous outfits will make your big day even more special.
Famous shops in College Street: Adi Mohini Mohan Kanjilal, Indian Silk House, Banarasi Niketan, Adi Dhakeshwari Bastralaya, Sasya.
Address: Mahatma Gandhi Road, College Row, College Street, Kolkata - 700009
Timings: Monday to Sunday; 10 am to 8 pm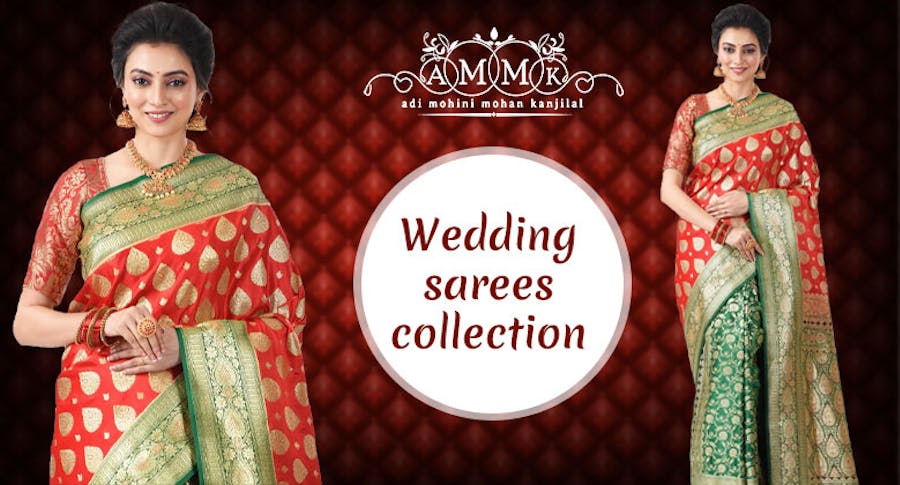 6. The Ideal Choice of Bengalis - Bow Bazaar
'Bow' is actually a Bengali word that means 'bride'. So as the name itself suggests, Bow Bazaar is the ideal destination for a Bengali bride to shop authentic bridal gold jewellery and exclusive Bengali traditional sarees. Special attractions are the eye-catching jewelry shops, you just can't afford to miss.
Famous shops in Bow Bazaar: Senco Gold and Jewellers, PC Chandra Jewellers, Anjali Jewellers, KARI, Vedam.
Address: Ganguly Street, Lebutala, Chandni Chowk, Bowbazar, Kolkata - 700012
Timings:  Monday to Sunday; 11 am to 7 pm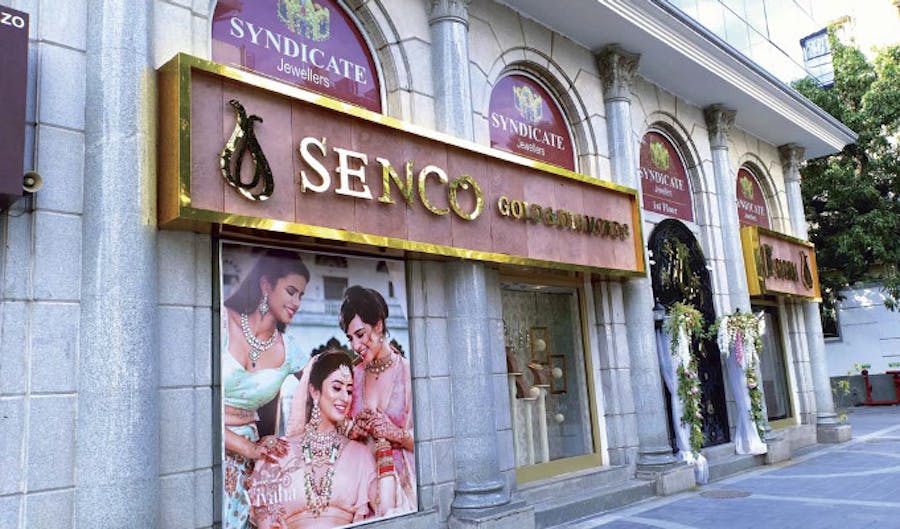 7. The Personalization Centre - Mahatma Gandhi Road
The shops in Mahatma Gandhi Road are primarily known for customization of outfits for the bride and the groom, adding an essence of traditional craftsmanship to their wedding ensemble. If you always had the desire to design your wedding outfit and get it personalized and custom-made according to the latest trends and styles, Mahatma Gandhi Road is the perfect choice for you. 
Famous shops in Mahatma Gandhi Road: Neel Kamal, Onaya, Mukhtar Zariwala, Mural Drapes, AM - The Custom Size Store.
Address: Mahatma Gandhi Road, Titagarh, Kolkata - 700119
Timings: Monday to Sunday; 10 am to 9 pm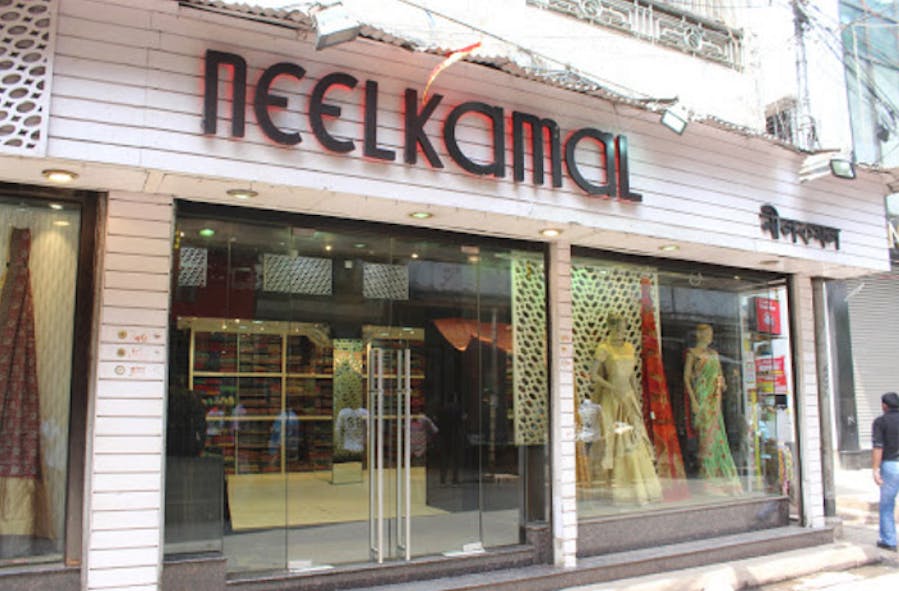 8. The Accessories Hub - Bagree Market
Bagree Market supplies a plethora of collections to help you choose suitable accessories pairing with your wedding outfit. The market has a wide range of bangles, necklaces, handbags, jewelry sets, and cosmetics that enriches your bridal look. If you are looking for ornaments at affordable prices, Bagree Market is the most favored choice.
Famous shops in Bagree Market: Gold Star Bangles and Accessories, Raj Stores, Rampuria Market, Rajendra Stores.
Address: Canning St, Bortola, Bagree Market, Kolkata - 700001
Timings: Monday to Saturday; 10:30 am to 6:30 pm or 7 pm
9. Pivot of best wedding shopping in Kolkata - Chowringhee Road
Chowringhee Road displays an aura of traditionalism. If you are in search of traditional jewelries or decors, you are in the right place. Handmade terracotta earrings and necklaces are the famous buys in Chowringhee Road. The place also offers a range of decor items that you can adorn your wedding venue with. When wedding shopping in Kolkata, you just cannot miss out on visiting Chowringhee Road.
Famous shops in Chowringhee Road: Irris Home, The D'Decor Store, Curio Craft, Paul's Creation, Decoryle.
Address: Park Street Metro Station, Chowringhee Road, 700071
Timings: Monday to Sunday; 9 am to 9 pm
10. A Leathery Affair - Birsul Haat
Why should women have all the fun? If you are looking for wedding shopping in Kolkata for a groom, Birsul Haat is the ultimate destination. Men can choose from a wide variety of leather shoes, wallets, belts, etc. to complete their wedding outlook.
Famous shops in Birsul Haat: Sabs Footwear, Master Leathers.
Address: Paddapukur, Entally, Kolkata - 700014
Timings: Monday to Saturday; 10 am to 9 pm
11. City's cheap and affordable market - Hatibagan
Hatibagan provides cheap and affordable ranges of cotton sarees and silk sarees that would be a suitable pick for your Haldi or Mehendi ceremony. The sarees are super comfy and will keep the bride relaxed throughout the ceremonies. 
Famous shops in Hatibagan: Silk House, Benarasi Textorium, All India Handloom, Tantuja, Adi Saree Niketan
Address: Sri Aurobindo Sarani Road, Manicktala, Shyam Bazar, Kolkata - 700006
Timings: Monday to Sunday; 9 am to 9 pm
12. The Designers' Hub - Park Street
Park Street extends shops displaying gorgeous and elegant wedding apparel that will simply captivate your eyes. The exclusive variety of designer jewelries and accessories are a must-have for a bride planning to have a grand wedding and a pre-wedding shoot. 
Famous shops in Park Street: Tanshi Fashion, Moumita Boutique, Vibhavari Fashion, Swetambaree, VERSE, Navvah.
Address: Mullick Bazaar, Park Street Area, Kolkata - 700016
Timings: Monday to Sunday; 11 am to 10 pm
13. The Famous WNW - Kankurgachi
WNW located in Kankurgachi is one of the most preferred places in Kolkata to do your wedding shopping from. They offer a wide range of handcrafted lehengas, designer lehengas, and bridal sarees that you ought to have a look at. 
Address: P-9, C.I.T Road, Behind Sindharam Sanwarmal, Kankurgachi - 700054
Timings: Monday to Sunday; 11 am to 7 pm
14. The House of Bridal Fashion - Palki
Palki, the House of Bridal Fashion, helps brides deck up in ethnic, indo-western wear that adds a contemporary touch to their traditional outlook. It is hands down, one of the most renowned places to shop for your wedding. The apparel of vibrant colors let you have a majestic look. 
Address: 118-A, Ashutosh Mukherjee Road, Kolkata - 700025
Timings: Monday to Saturday; 10 am to 9 p
15. The Peerless Sabyasachi Bride - Sabyasachi Couture
The intricately designed and delicately handwoven lehenga and saree designs of Sabyasachi Mukherjee's couture have won our hearts time and again. The magic of his blends leads to the creation of an absolutely unique piece of art that makes him stand out from the crowd. Well, almost every bride desires to be a Sabyasachi bride. The thought in itself is heavenly. Seeing you decked up in a Sabyasachi outfit, your wedding photographer in kolkata will be overwhelmed to capture magnificent pictures of you.
Address: 80/2, Topsia Road South, Maruti Bagan, Kolkata - 700046
Timings: Monday to Saturday; 11 am to 7 pm
16. Tanshi Bridal Bouquet: Mullick Bazar
This is yet another fashion paradise suitable for brides who are looking for contemporary and traditionally designed lehengas, gowns, and sarees. The silhouette touch of the outfits would make you crave to wear them. Every bride wants to look elegant in her wedding outfit. Tanish Bridal Bouquet has the remedy to it.
Address: 93, Park Street, Opposite St. Xaviers College, Mullick Bazar, Park Street Area, Kolkata - 700016
Timings: Monday to Saturday; 11 am to 8 pm
Some FAQs (Frequently Asked Questions) while opting for wedding shopping in Kolkata:
1. Where can I buy a wedding dress in Kolkata?
The most famous places to buy a wedding dress in Kolkata are New Market, Gariahat, Bow Bazaar, Burrabazar, and College Street.
2. Where can I buy a cheap lehenga in Kolkata?
If you are looking for cheap lehengas in Kolkata, you should pay a visit to the shops in Chowringhee Road, MG Road, and Burrabazar. The details of the shops and their addresses are already mentioned above.
3. Where can I buy gowns in Kolkata?
Ballygunge and Park Street have some amazing stores like Vedam, Verse, and Onaya, where you can buy gowns from a huge collection. 
4. Where can I buy western clothes in Kolkata?
The malls in Kolkata offer diverse varieties of western clothes which you can choose from. Apart from that, western clothes are also available in ample collections in Gariahat, New Market, Park Street, College Street, and Ballygunge.
5. How much does a Sabyasachi Lehenga cost?
A basic Sabyasachi Lehenga ranges from 1 lakh and can go up to 10 lakhs. Some extremely custom-designed or well-crafted lehengas can also cost up to 25 lakhs. It all depends upon the fabrics, materials, and designs.