Trendy Getting Ready Wedding Photos Idea & Why They Should Be On Your Wedding Album
A wedding is that memorable occasion that comes once in everyone's life and that is why you should treasure all the wedding memories in an album.
Do you know that you are going to cherish those 'just before the wedding moments' when you look back at that day? It is pure nostalgia and the moments of getting ready wedding photos will freshen up your memories of how wonderfully you started a new life with your partner.
Qpidindia is a wedding photographer in Kolkata, who can help you get the desirable bride getting ready shots that you will love. Well, why the grooms should be behind in this game? Don't worry! We have awesome poses on our minds for the groom getting ready shots too.
Qpidindia as an experienced photographer in Kolkata for wedding can help you weave your beautiful wedding moments into a captivating album. We have selected a few of the best getting ready wedding photos idea for you that you will be fond of.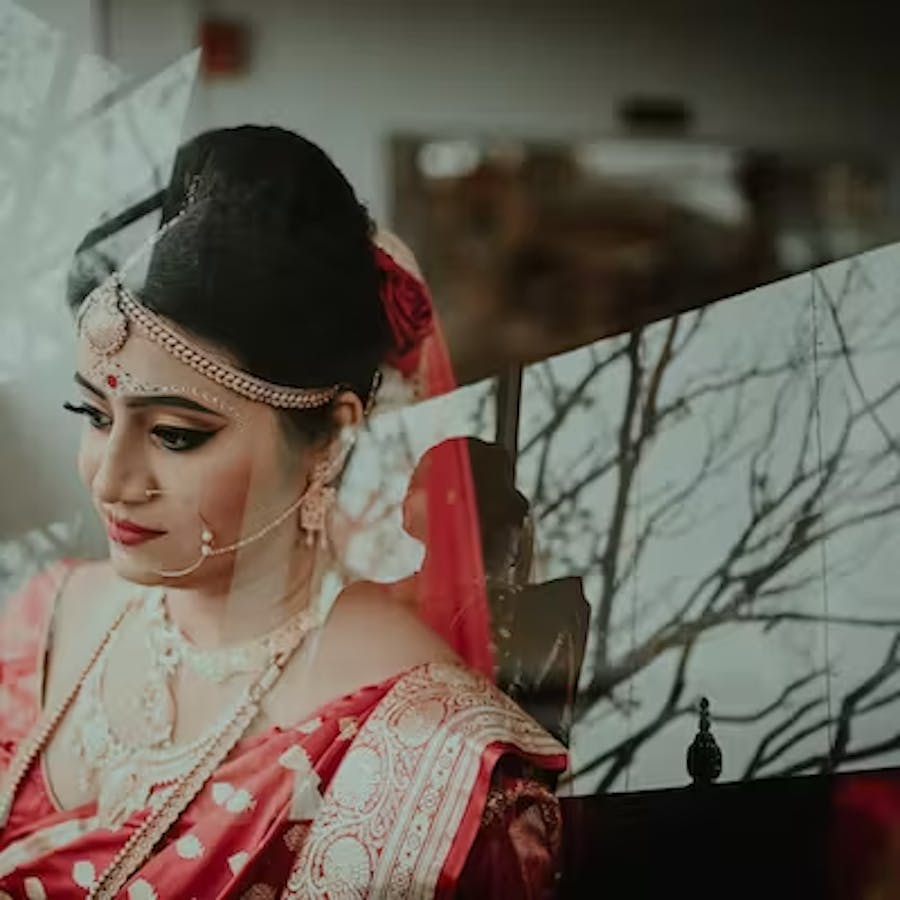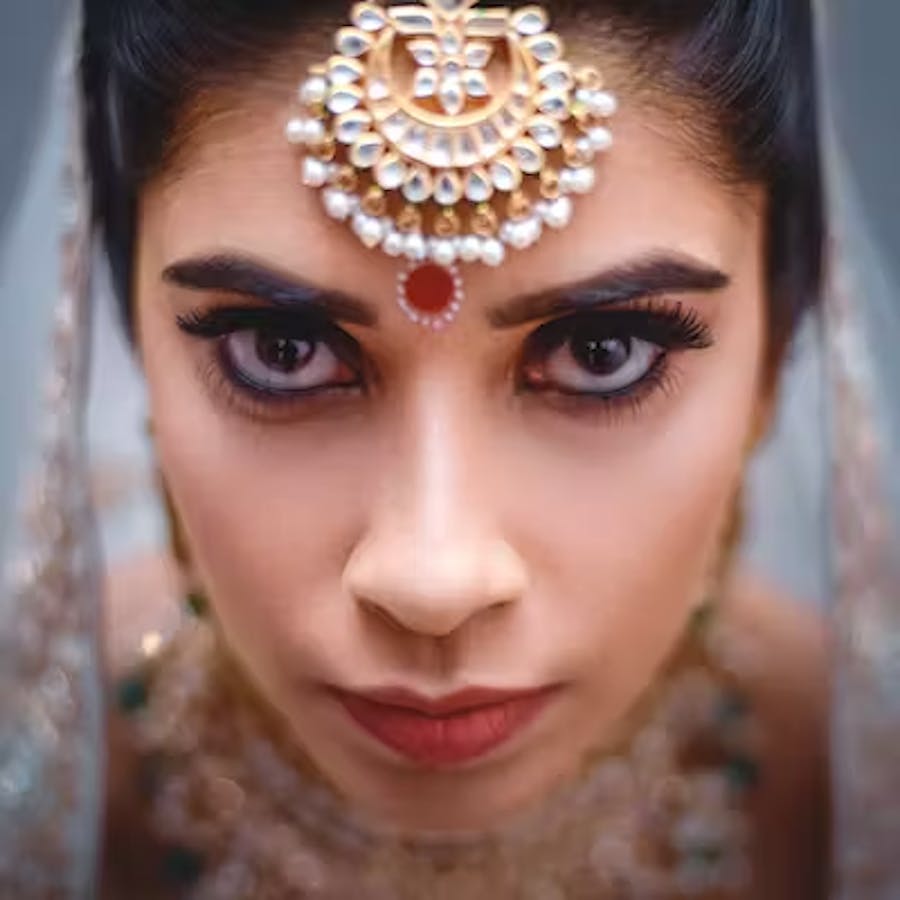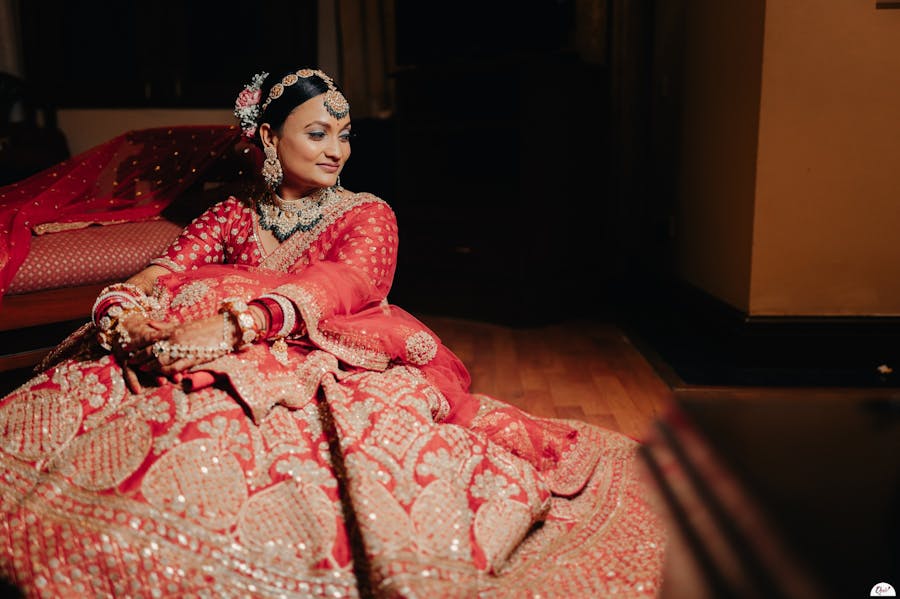 The One With The Groom
When we are talking about getting ready wedding photos, then there is no perfect shot more than the bride and groom posing together as they are getting ready for wedding.
The photo ideas for getting ready on wedding day have recently grabbed so much of the limelight that you can't miss this shoot for sure. We can provide you and your partner with some classy and bewitching poses for the wedding getting ready pictures that will stay close to your heart for the rest of your life.
You can see how beautiful these couples look in their getting ready photography poses below.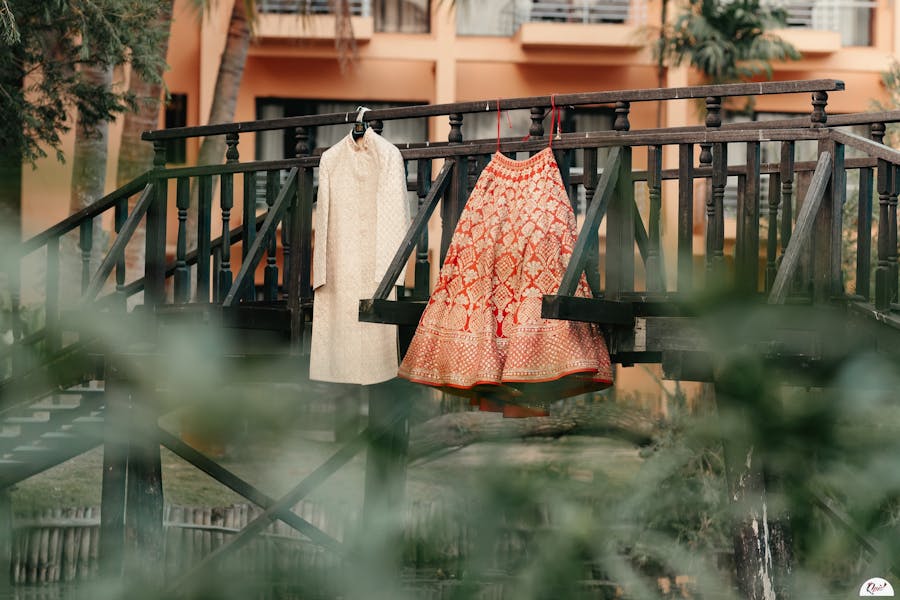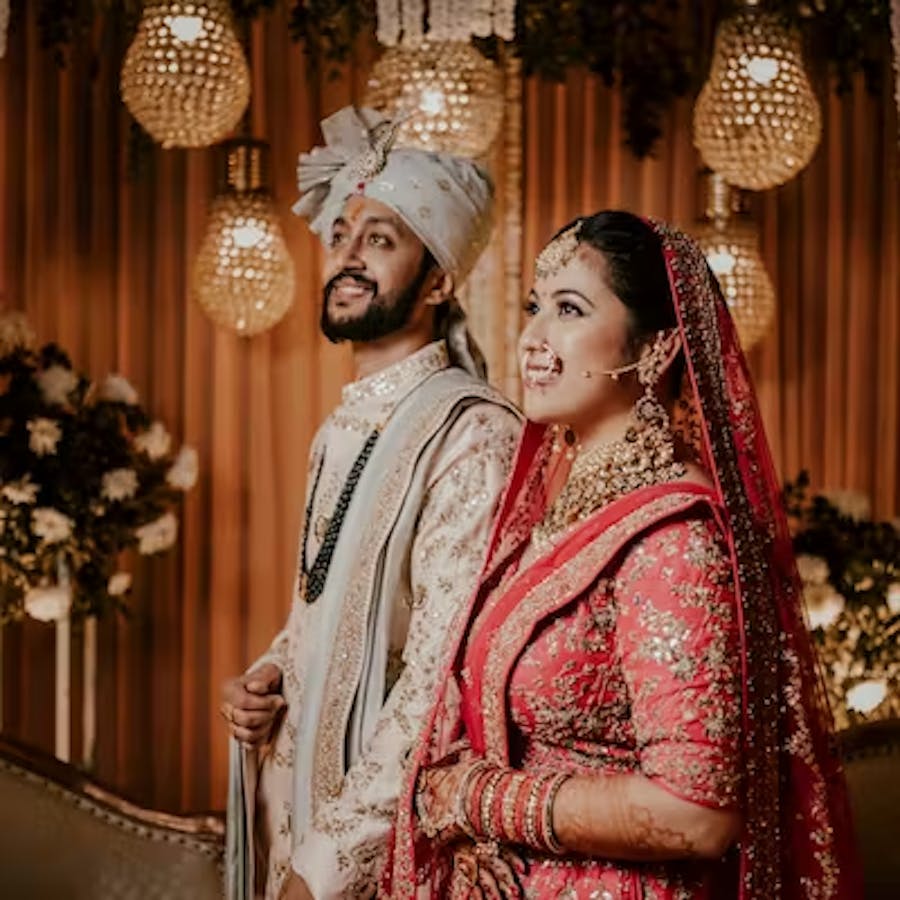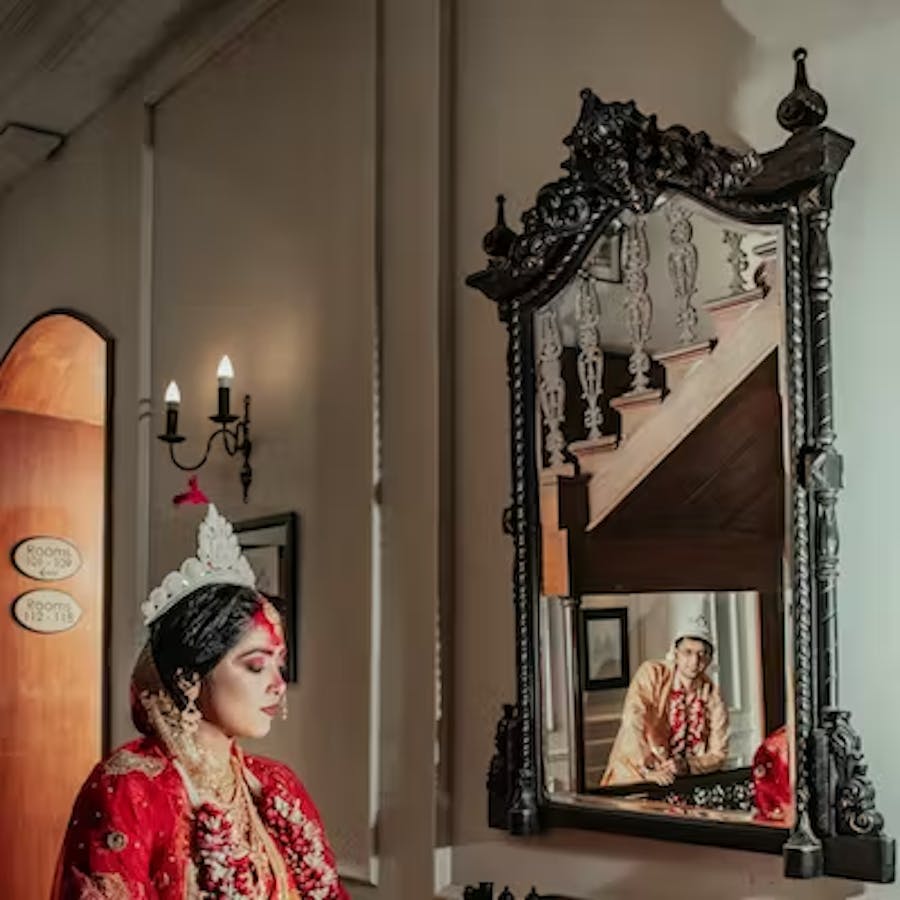 Recommended: Bengali Haldi Ceremony - Gaye holud candid wedding photography
The Mast Magan Getting Ready Bridal Photos
We are on the bride's side when it comes to taking tons of getting ready pictures of the lady. We know how enchanting a lady looks on her wedding day and she totally deserves a separate album with her pictures for how beautifully she carries herself with grace and elegance to the Mandaap.
You can try these fun and funky poses as you get ready for your wedding. We promise you won't regret this idea and love the entire process of wedding getting ready photos poses.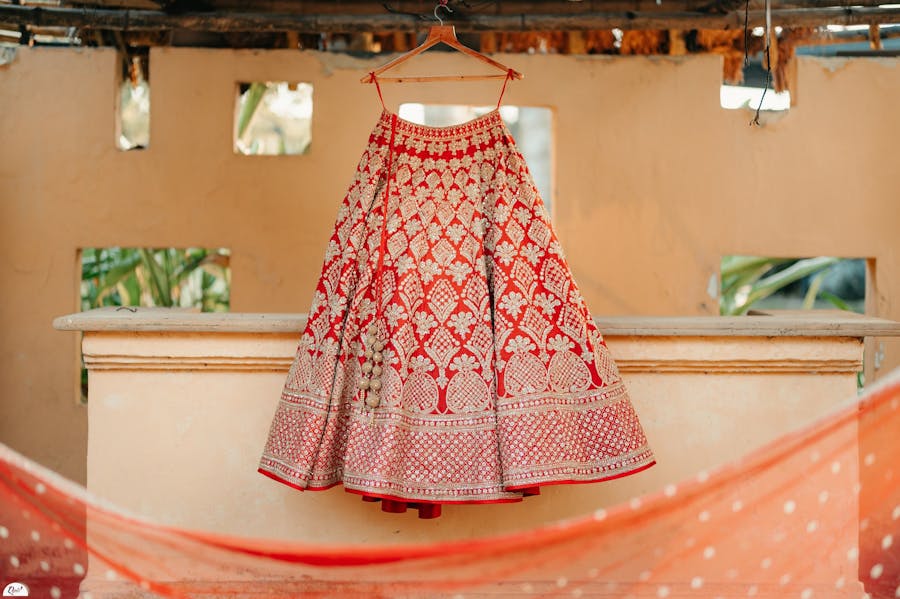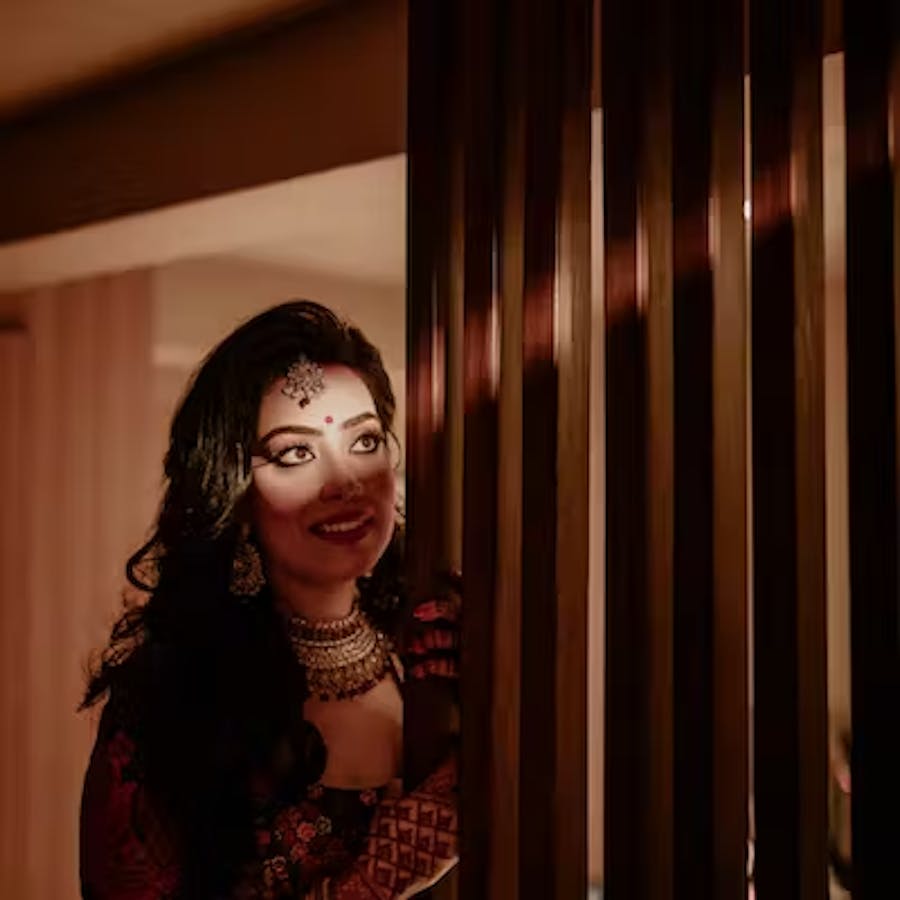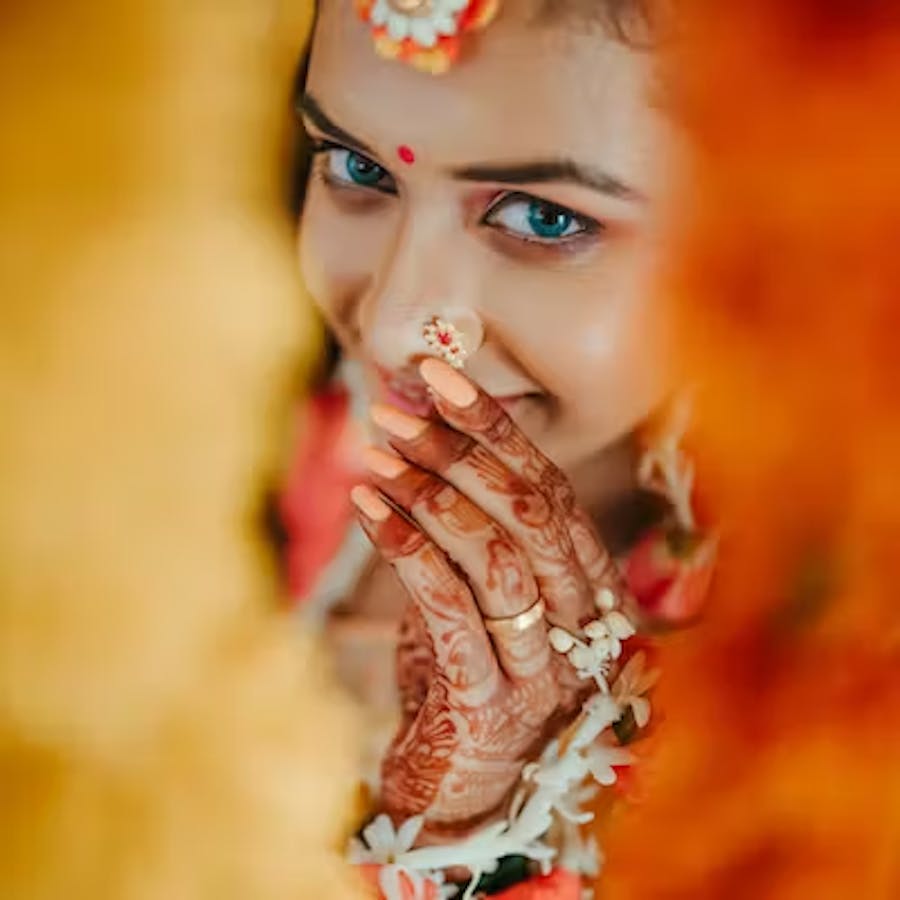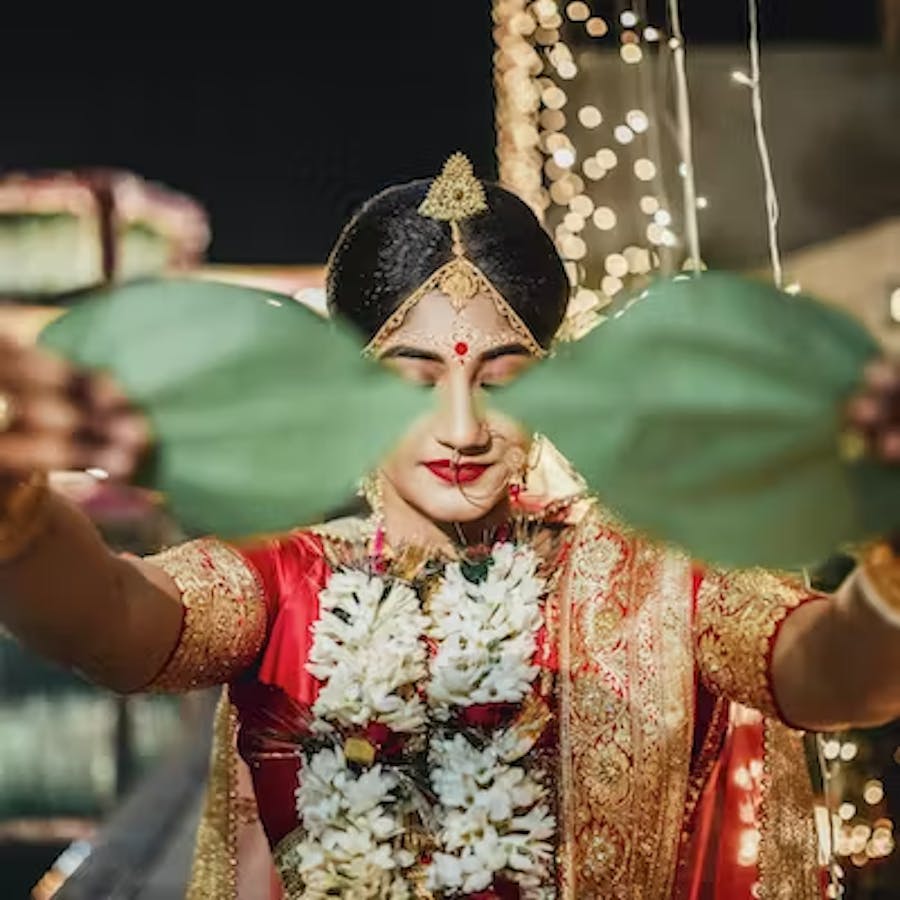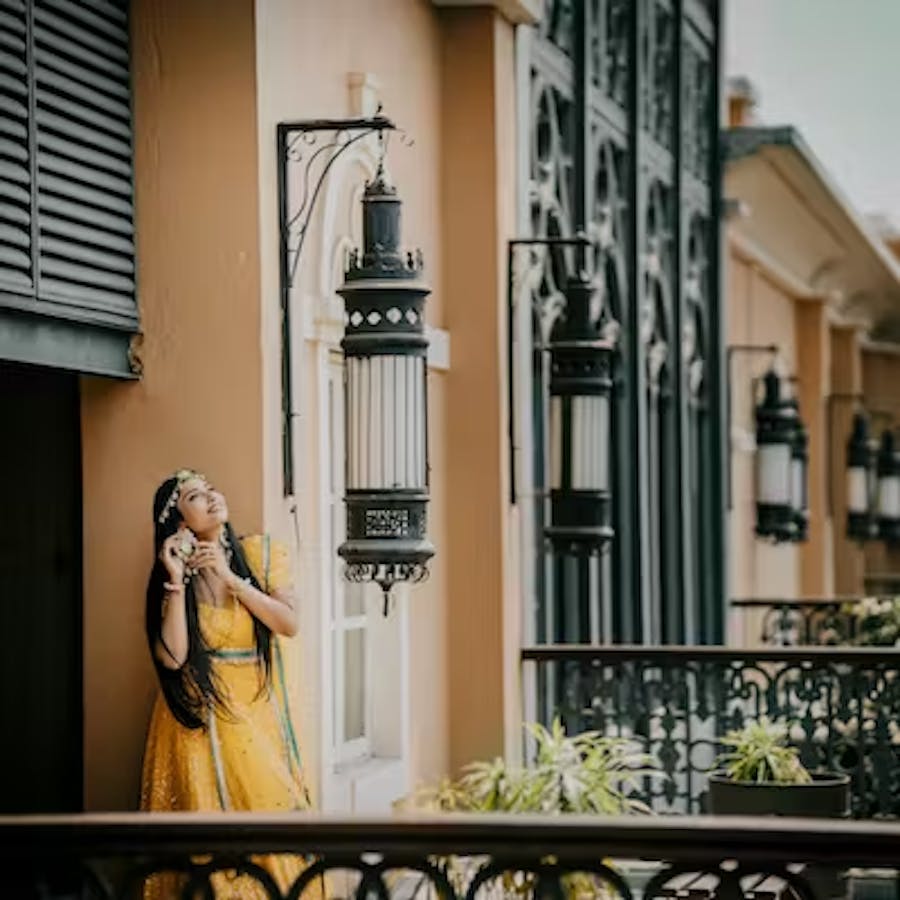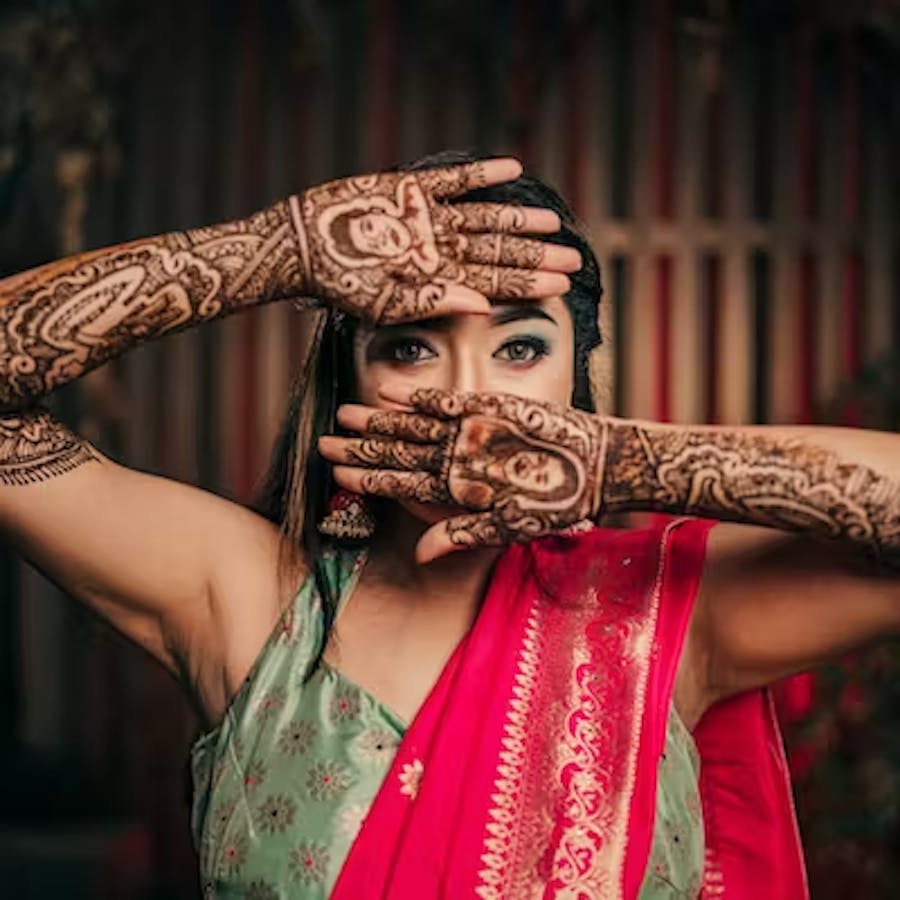 One With The Bodacious Veil
The veil is one element in an Indian wedding that completes the wedding look of any woman. The veil is also considered to have religious values among the Hindus and without it, a wedding puja cannot be performed. 
We swear on how magnificent a bride looks when she puts on the veil during getting ready before going to the wedding venue. This is why we thought you might want to pose like one of these ladies in the getting ready shots for bride pictures to highlight the radiance of yourself with your veil.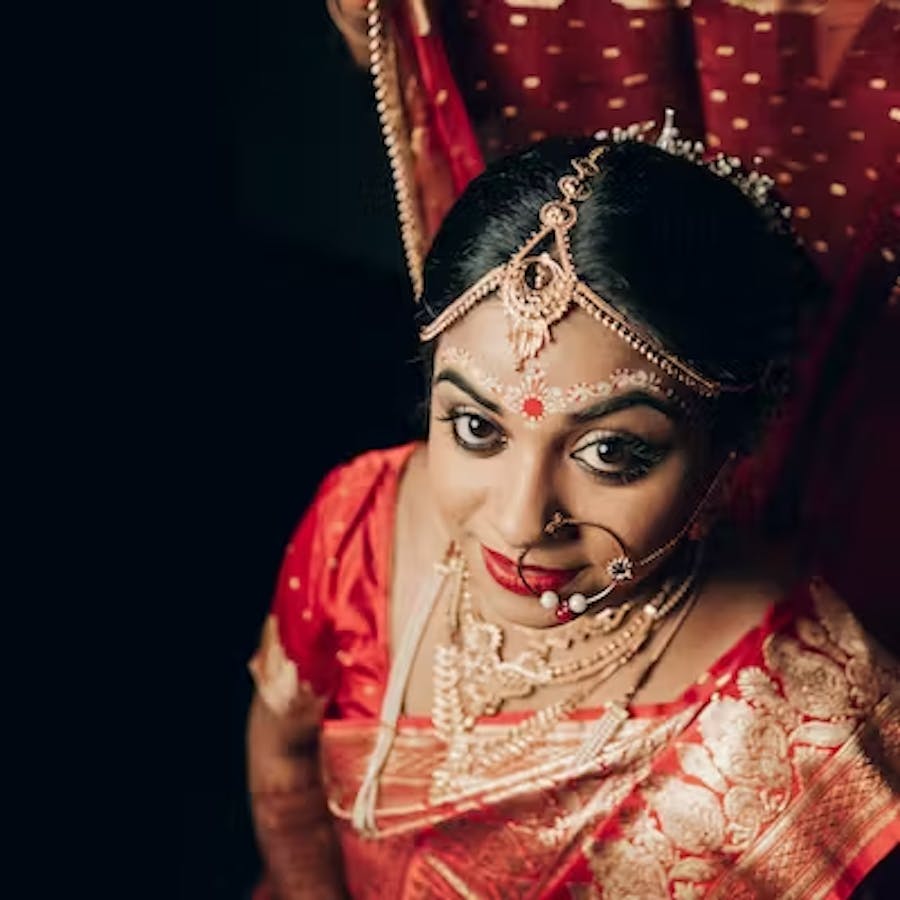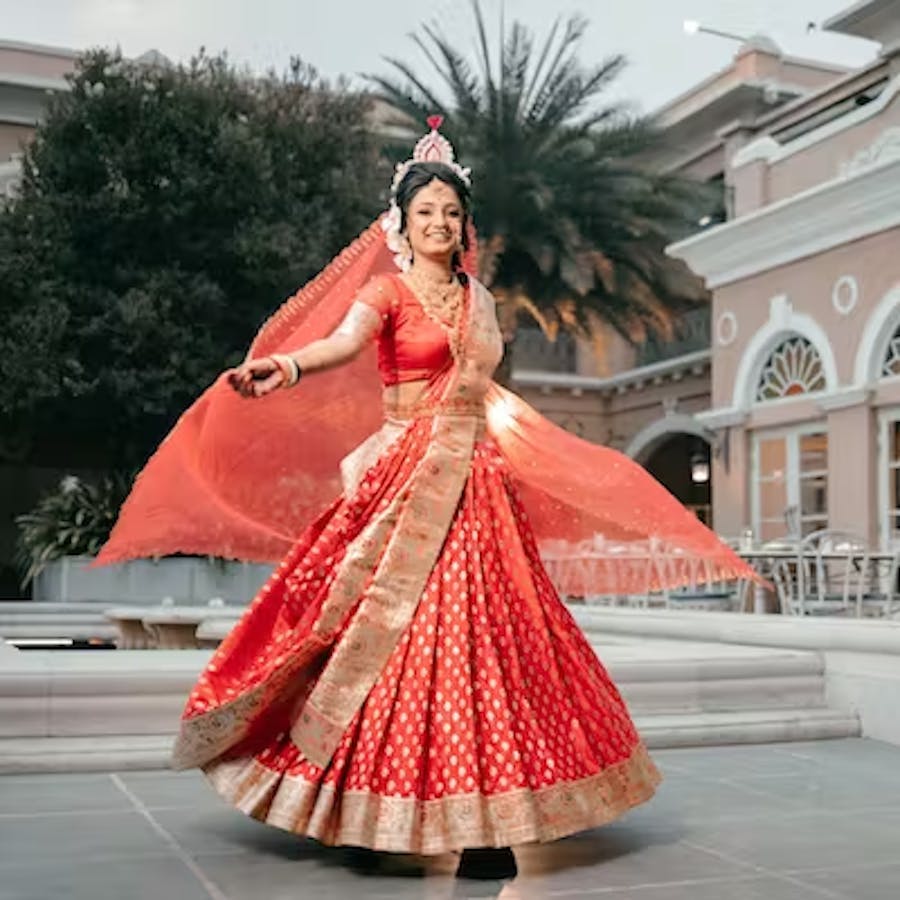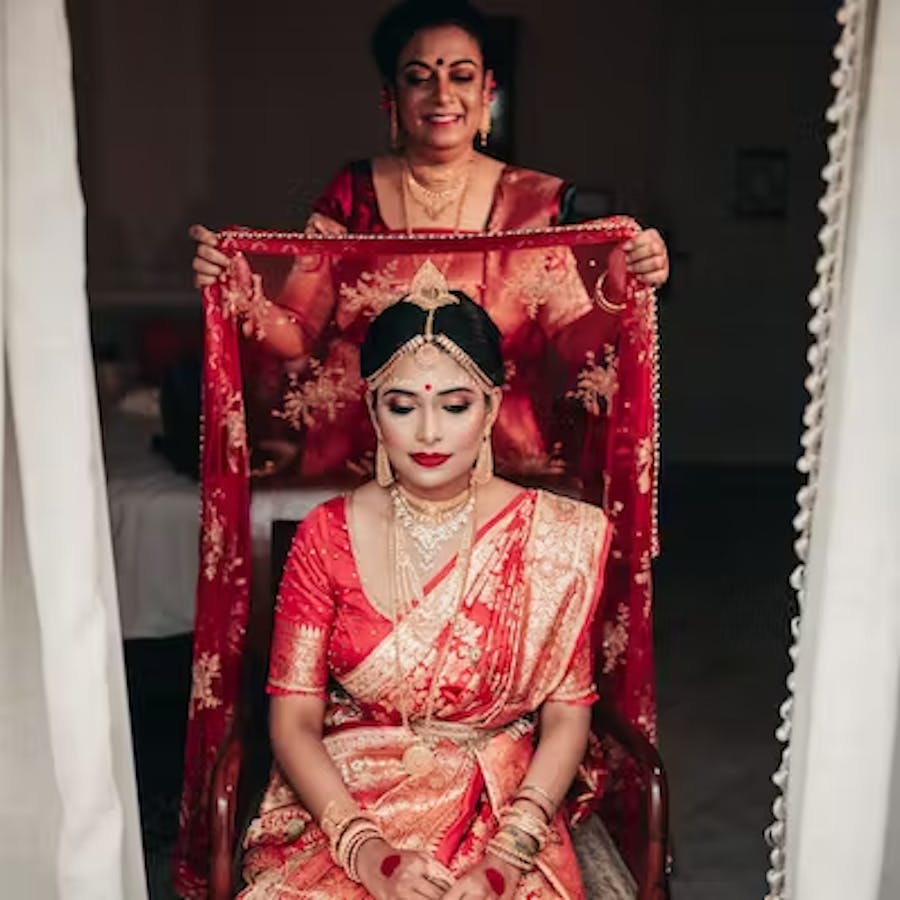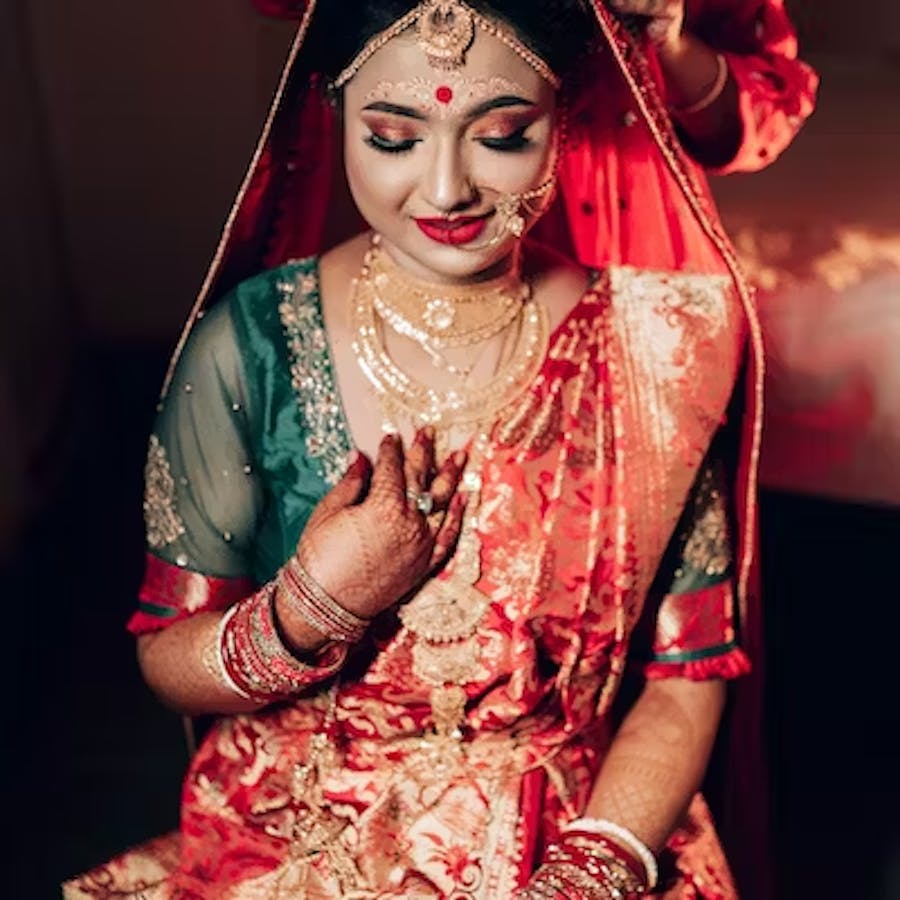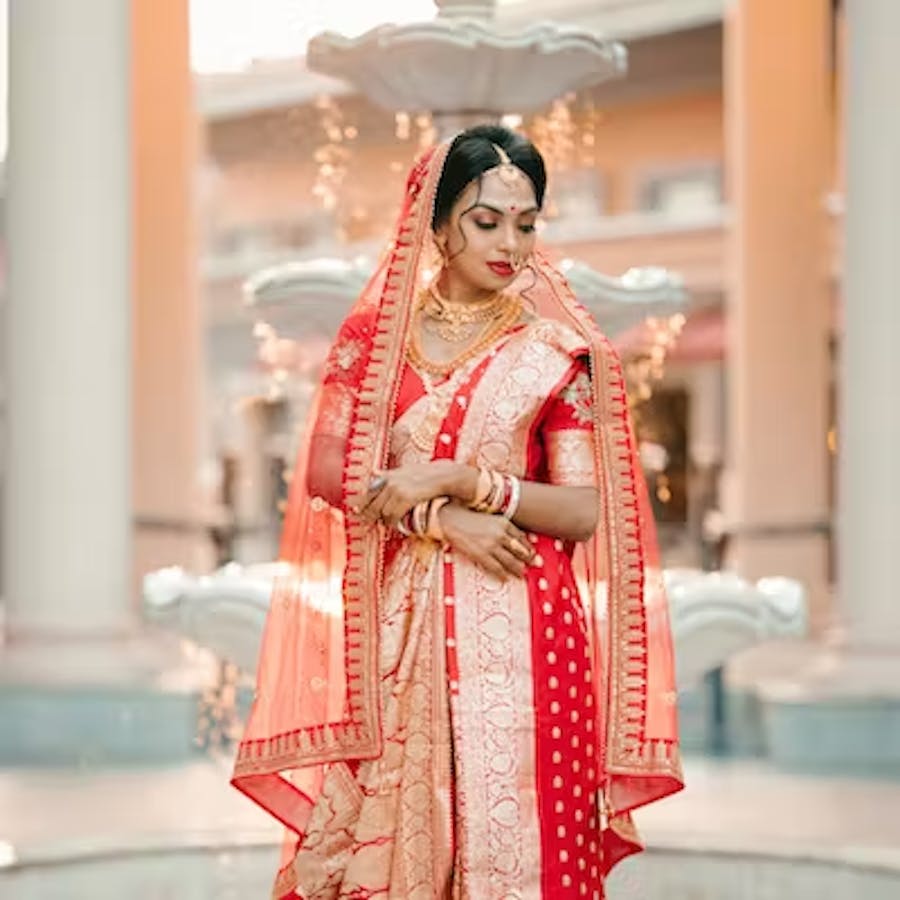 One With The Getting Ready Outfits Bride Poses
Every bride dreams to look like a queen on her wedding day. You too must have selected your wedding day outfit after lots of discussions, searching, and rejecting a lot of other wedding outfits to ultimately find the perfect one for yourself, right?
We have some of the best getting ready photo ideas for you to try with your wedding lehenga or saree to showcase your day of wedding getting ready outfit with ultimate style.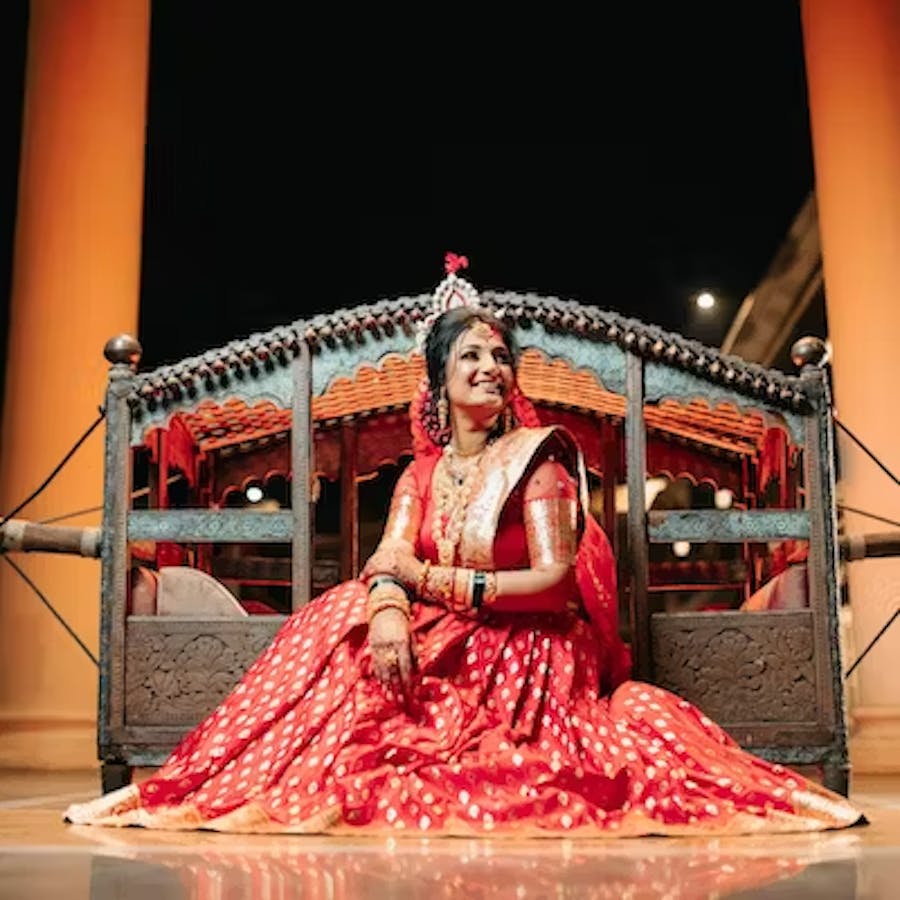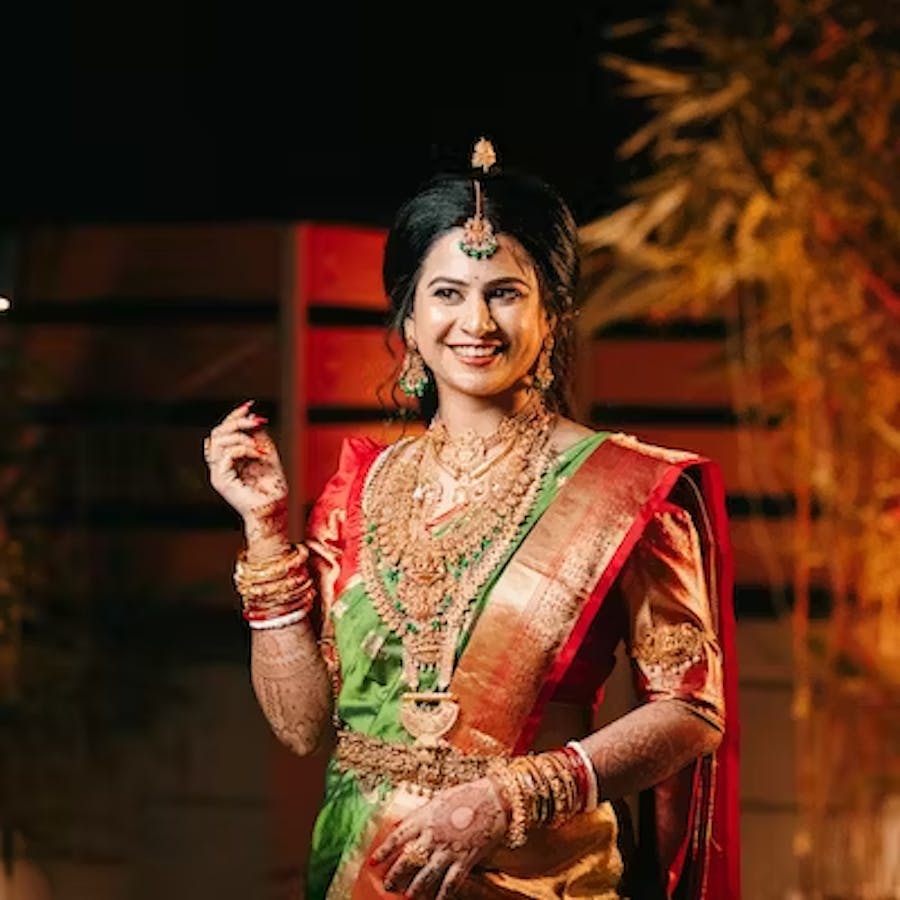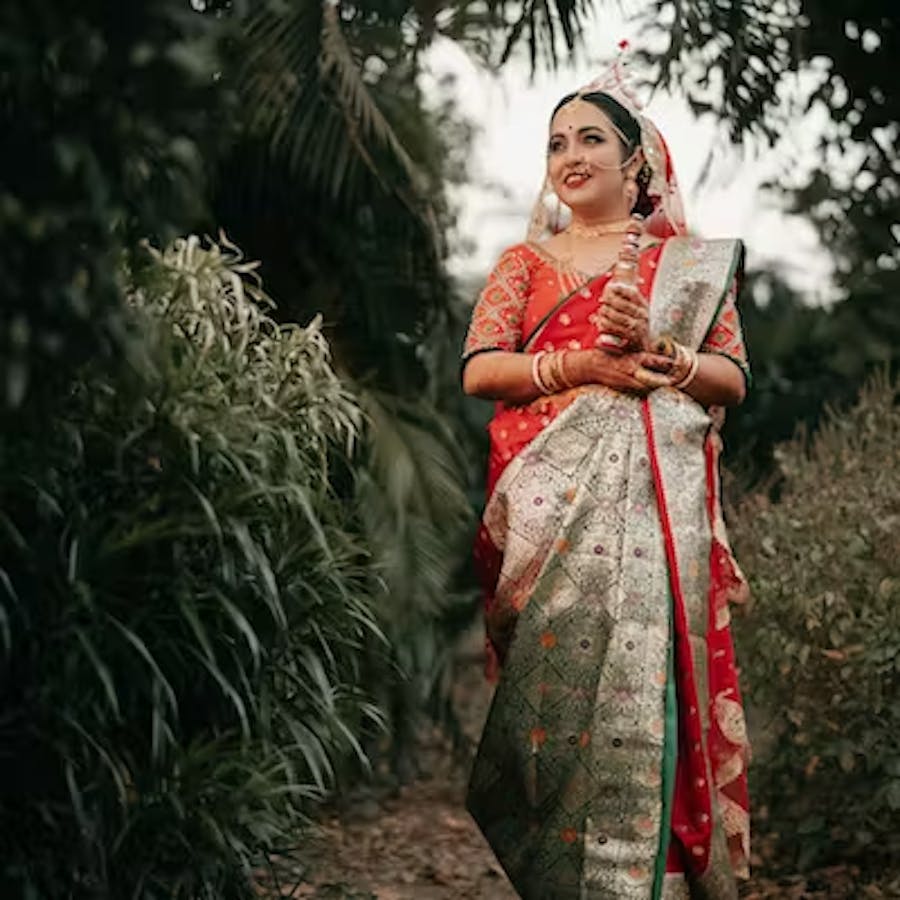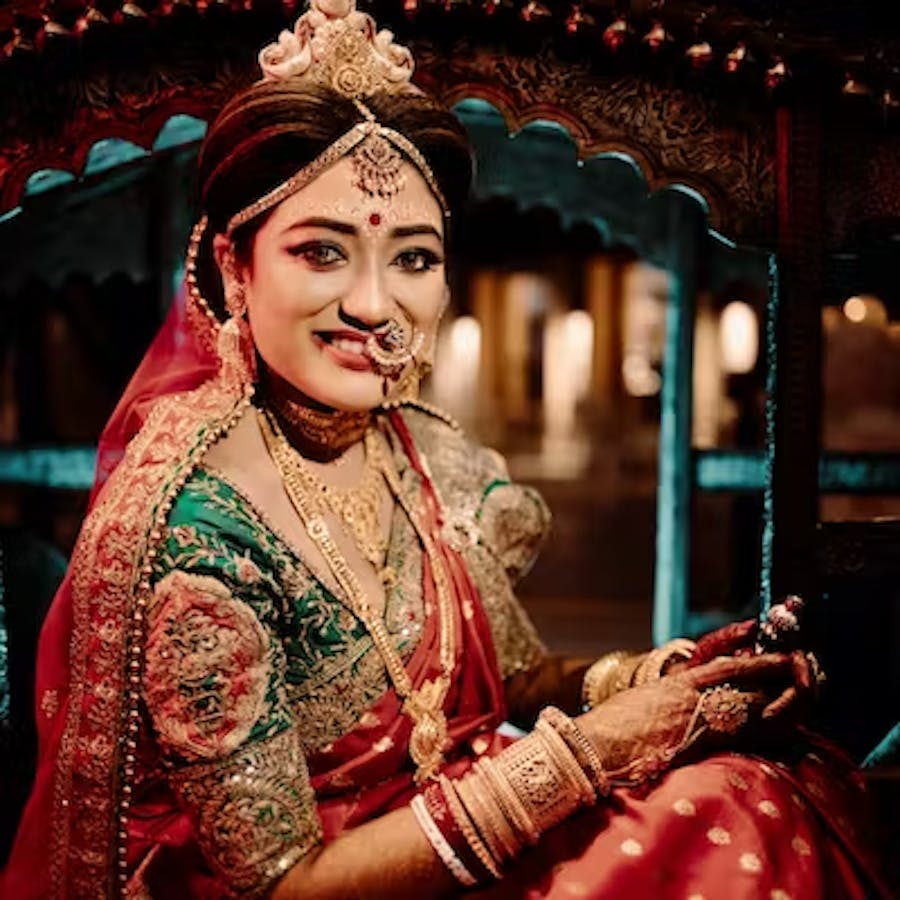 Read Also: How to Live Stream your Wedding - A Complete Guide
A Romantic Affair For Getting Ready Wedding Photos
Isn't the pictures below look cute? You too can get these similar pictures of yourself and your groom with some nice and unique romantic getting ready photos for wedding.
Imagine spending a lazy afternoon with your husband with a cup of coffee and going down the memory lanes of your wedding day album just to find these cure romantic photos of you both. You both will fall all over in love again when you go down memory lane of your getting wedding ready romantic photoshoot pictures.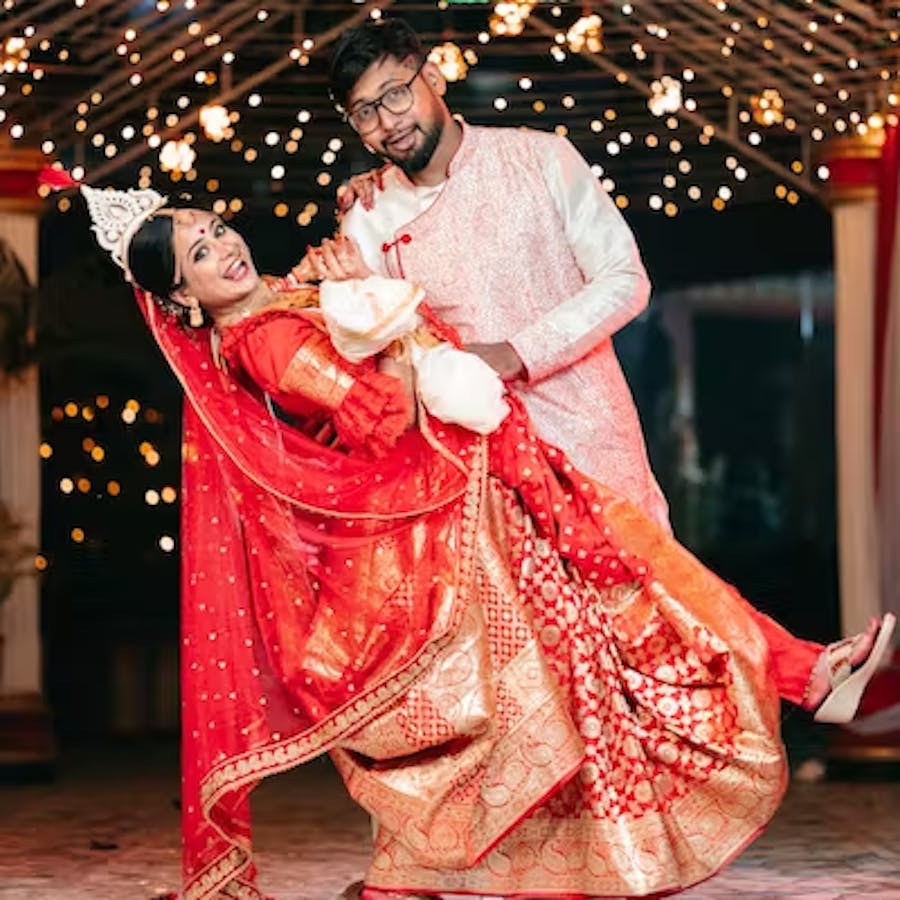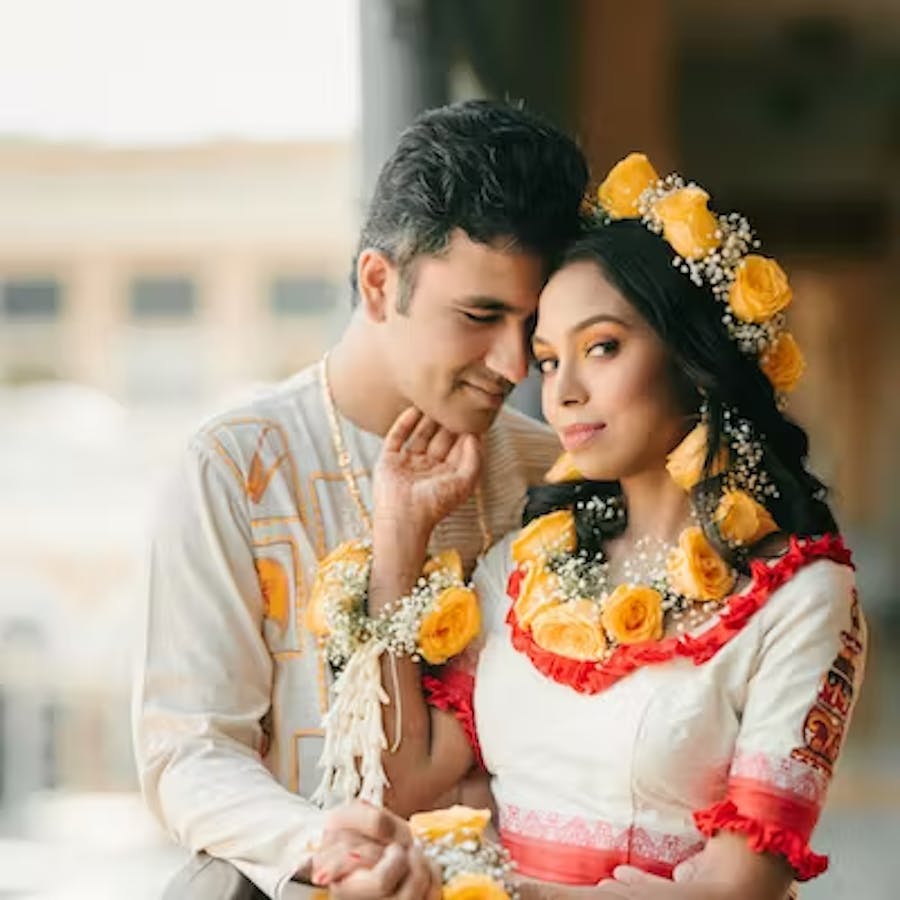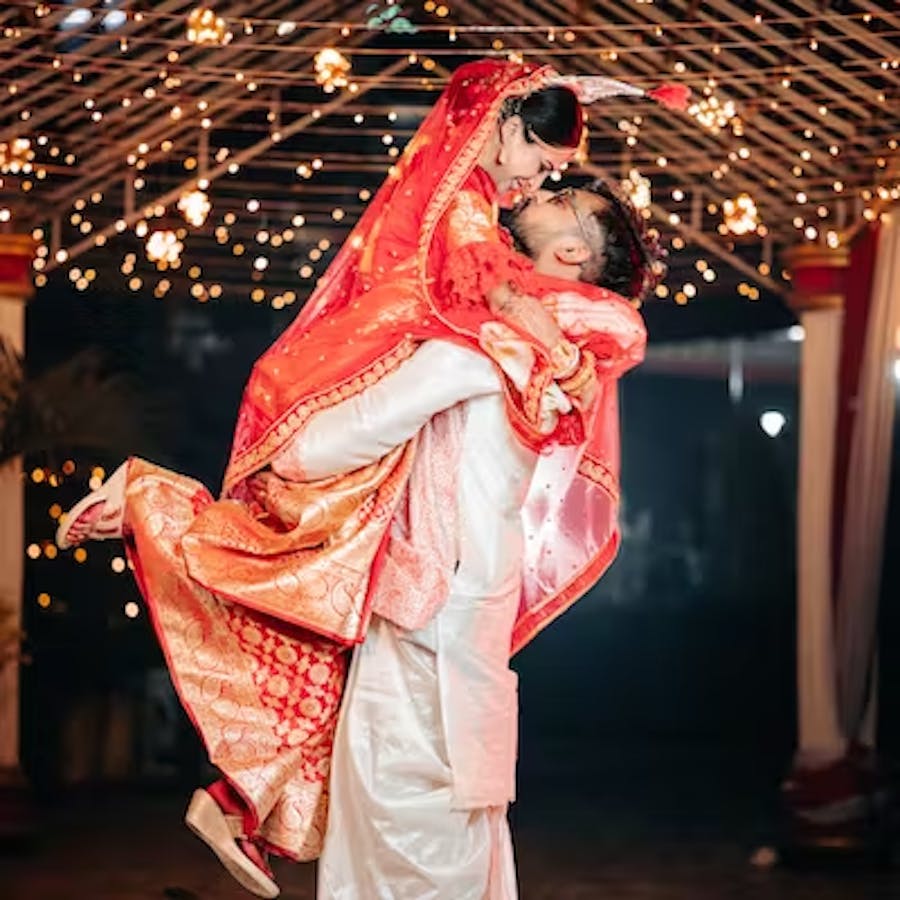 The Special Groom Getting Ready Pictures
All the men put their heart and soul into their wedding preparations from the beginning to the end and complain about almost nothing in return. Sometimes, they have responsibilities for both their house and their bride's house decorations, functions, and guests on their shoulders that they do not get the time to do some grooming on their special day at all. 
We know how sad it is for you to handle it all at once in your wedding and that's why we have some mindblowing groom getting ready wedding photos ideas for the men to try.
Pamper yourself and feel special with our exclusive collection of groom photo ideas.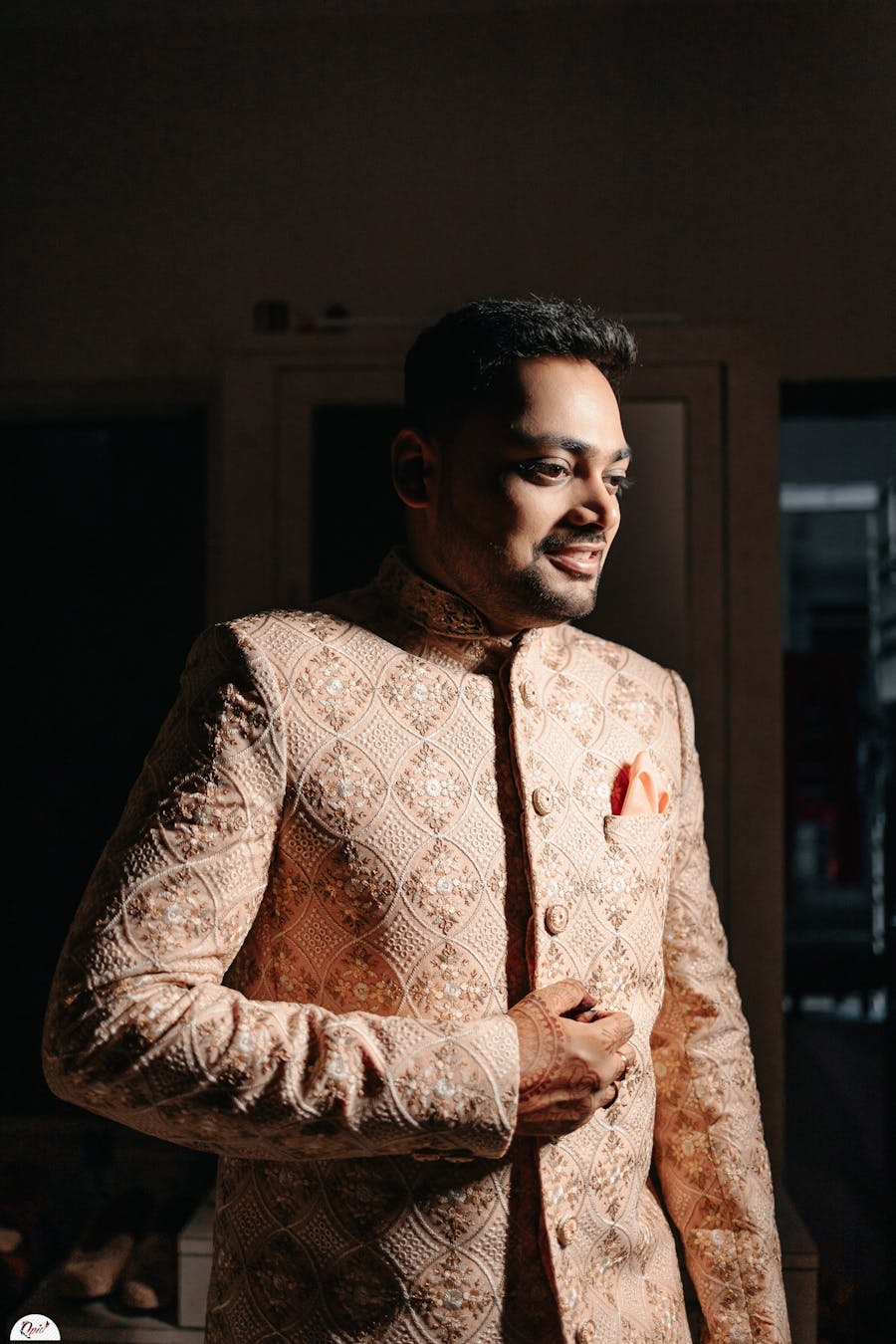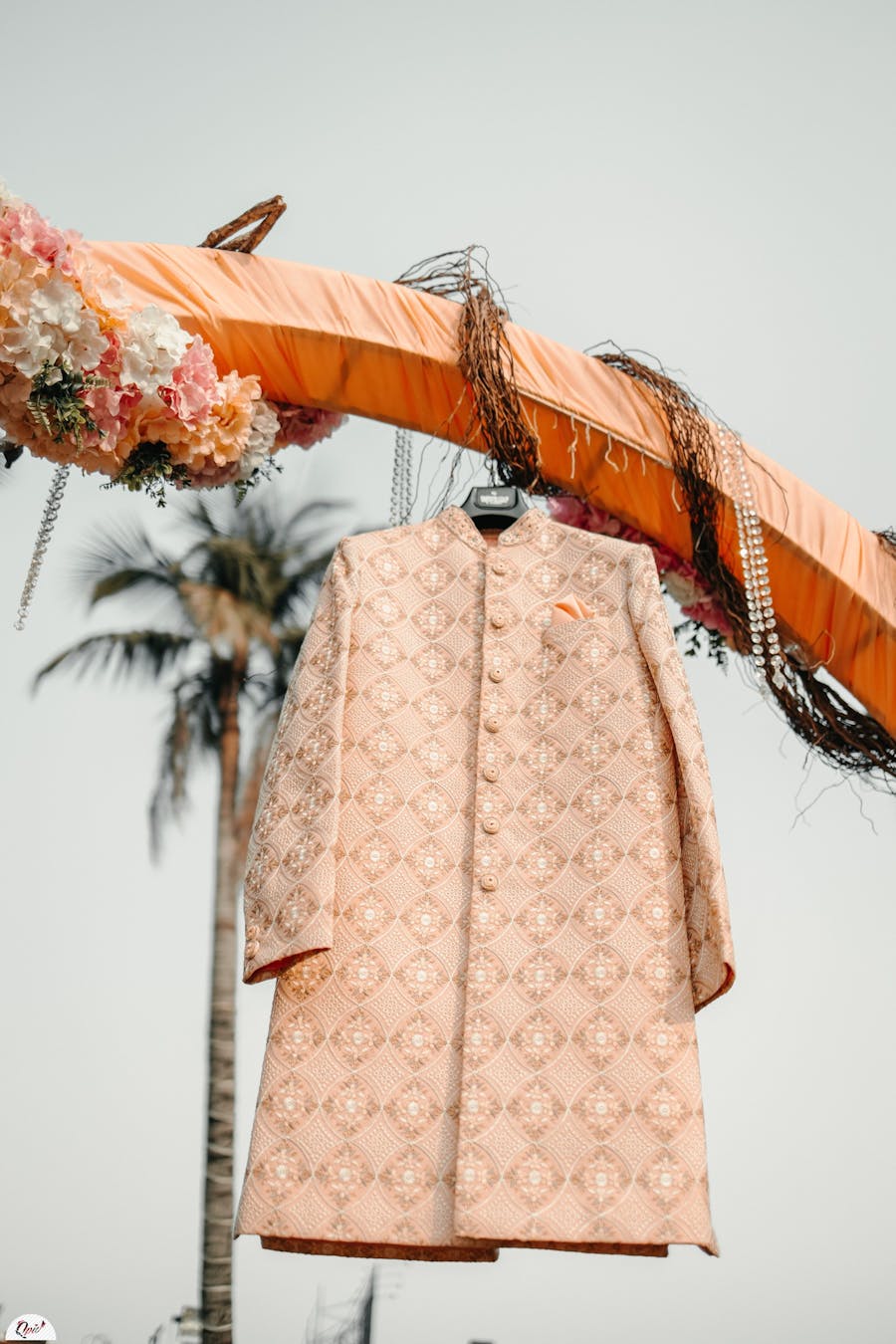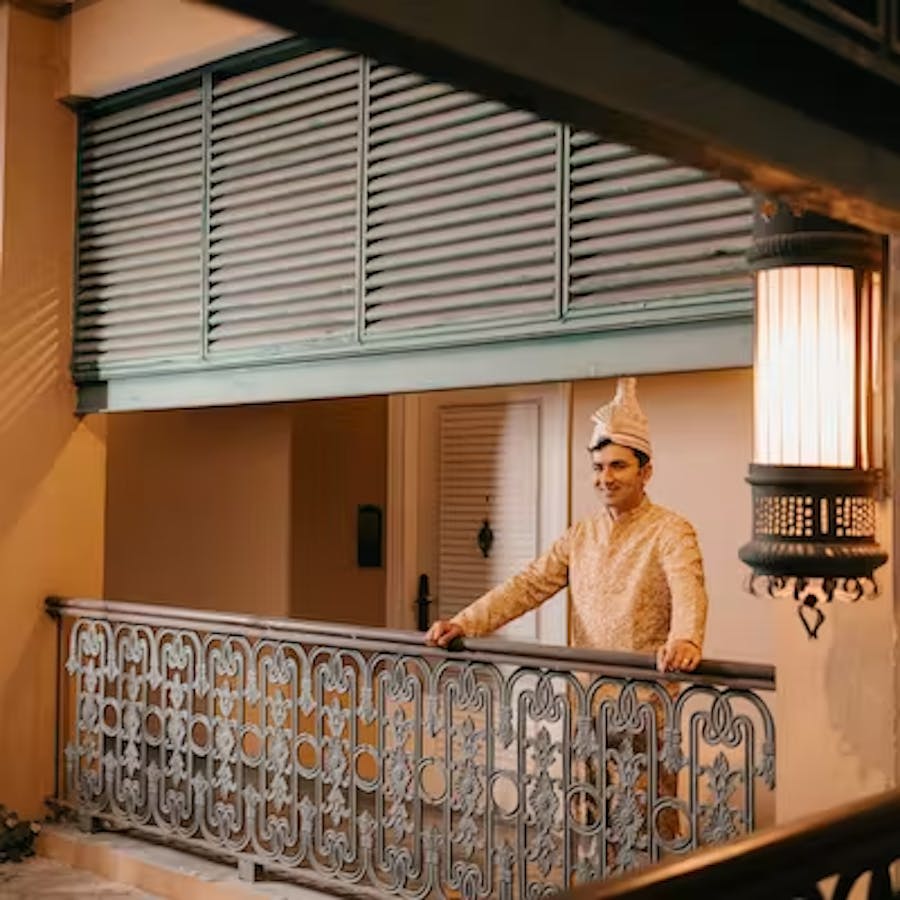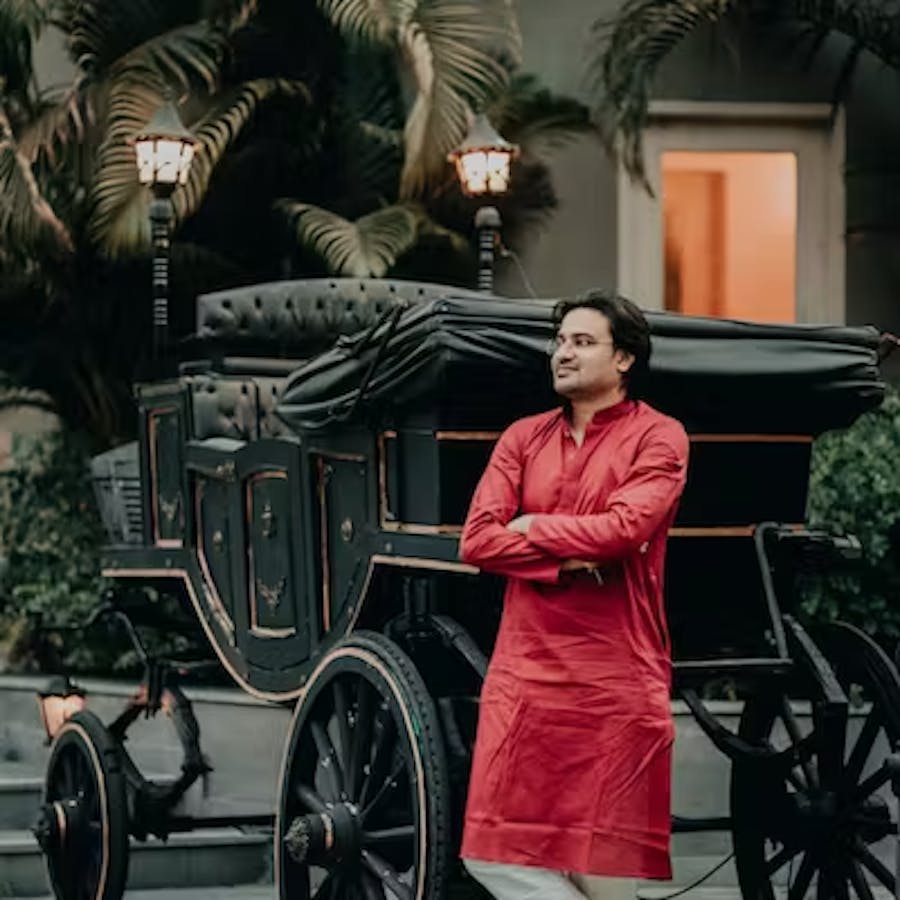 The One With The Royal Lehenga
If you as a bride have selected a lehenga as your wedding attire then this section of the post is entirely for you.
Brides in lehengas always look glamorous and like a Royal Highness. What you don't know is that choosing the perfect lehenga, makeup, and jewelry is very much important to add more glaze to your looks and to complete the wedding 'Saaj'.
Have you thought of photoshoots in elegant lehengas? If not, this is your chance to click as many pictures as you want in your getting ready wedding photos. You will compliment your pictures with the lehenga even after many years of your wedding.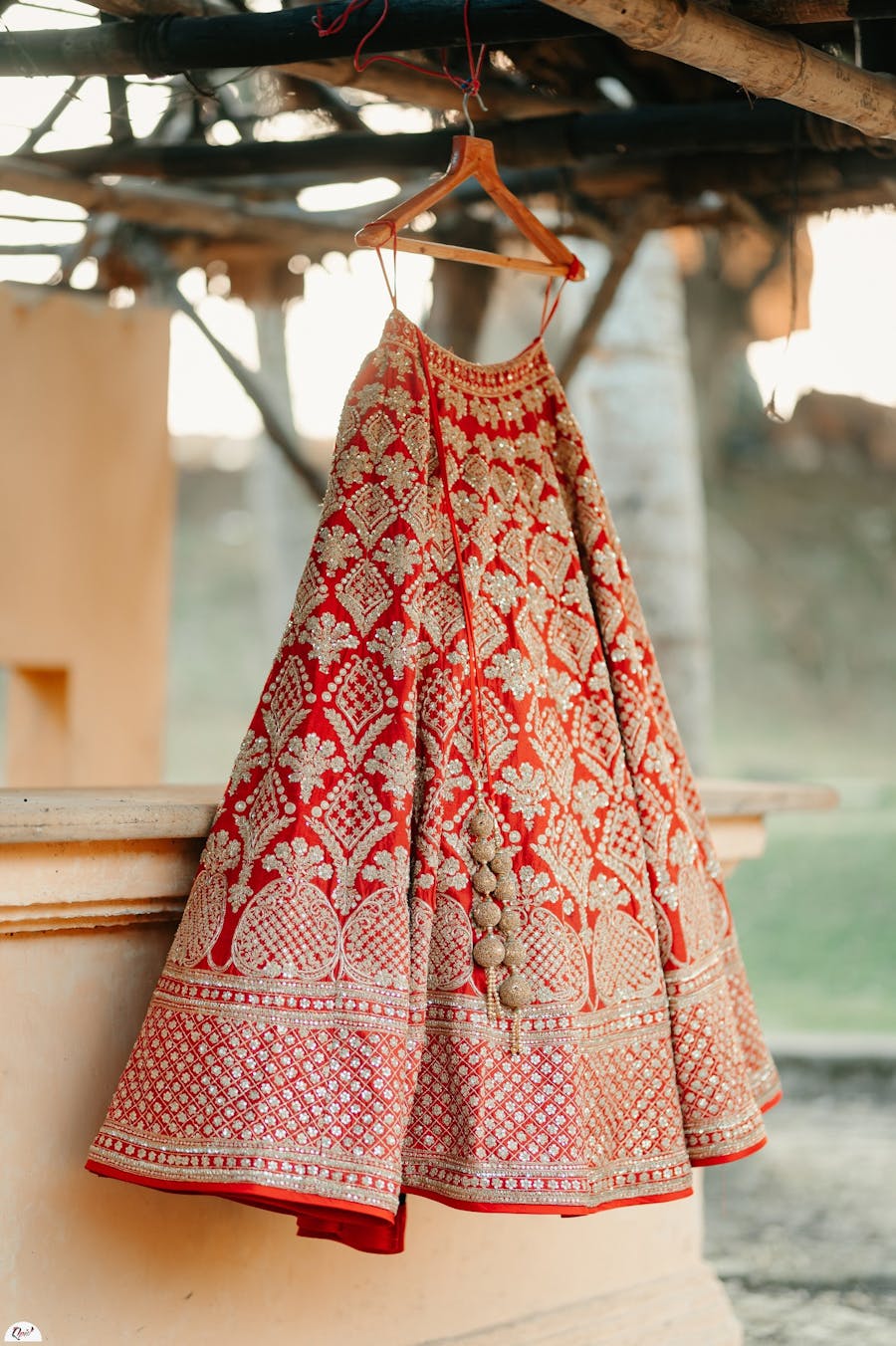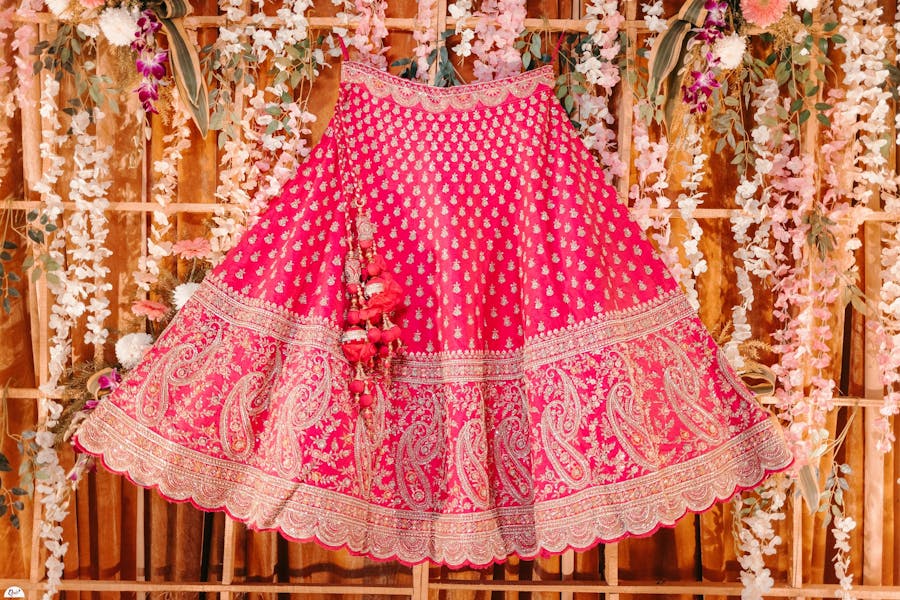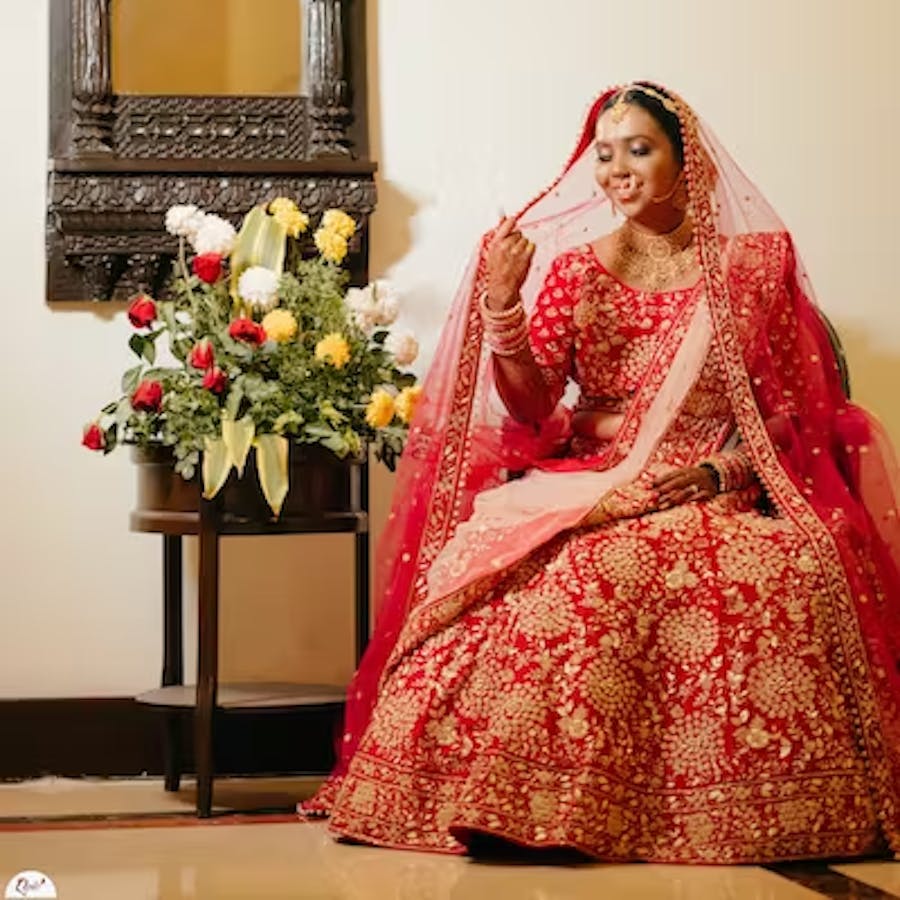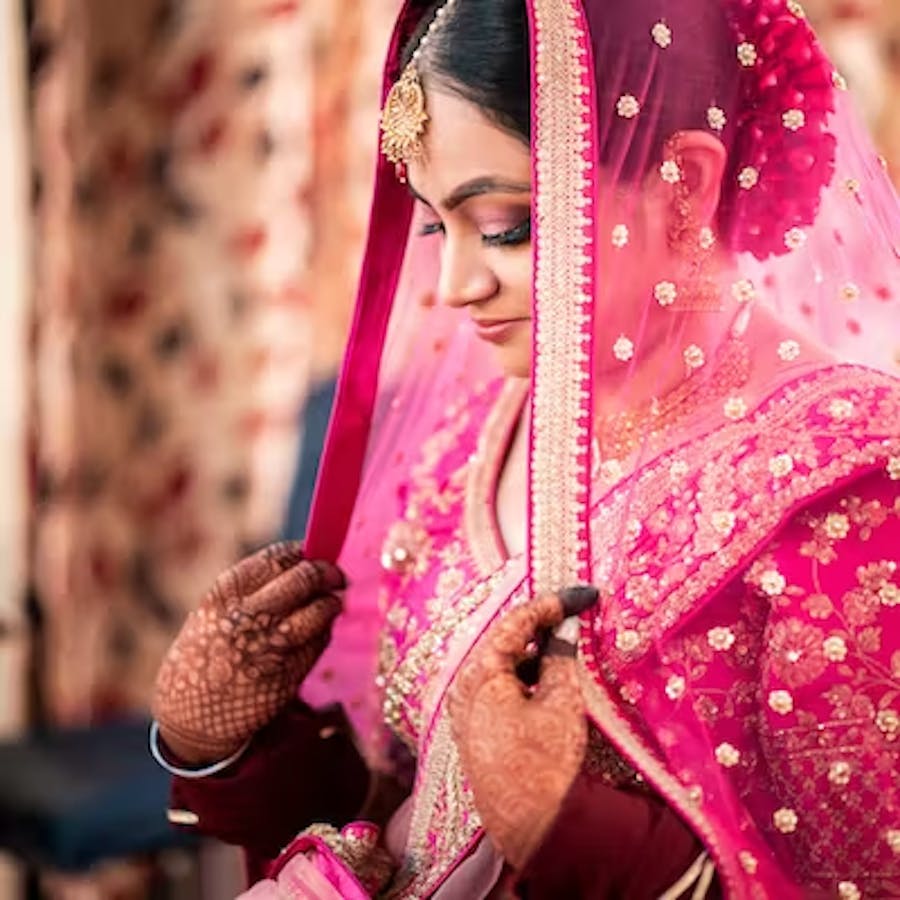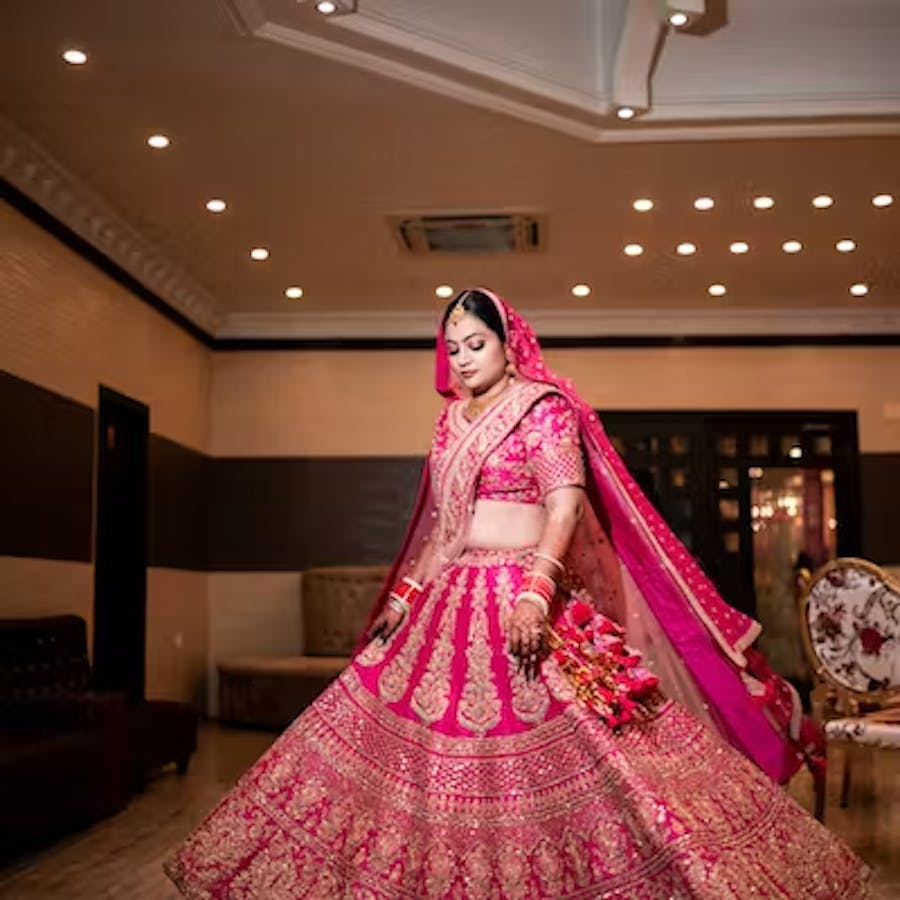 Conclusion
We hope you have got some ideas about getting ready wedding photos to try on your wedding from this blog. 
You can follow Qpidindia at our website to find out more about our services, galleries, packages, and a lot more. Have a happy wedding!