A wedding is an intimate ceremony that both the bride's side and the groom's side want to cherish throughout their lives. There will be certain memorable moments in your wedding that your close ones can't afford to miss. So here are a few tips on how to live-stream your wedding.
Why live streaming your wedding is so important?
In almost every wedding, there always exists a possibility that some of your close friends or relatives who are dear to you are unable to make it to your wedding. This might be due to your wedding being held in a far-off location for those who opt for destination weddings or because your guests simply couldn't make it owing to their inconveniences. To make sure that they do not miss a single moment from your wedding, you might consider the option of live streaming. 
Especially in these times when the outbreak of the coronavirus pandemic has taken a toll in our lives and has put restrictions on travel and social gatherings, live streaming is the easiest way to broadcast your wedding in real-time and have an endless number of guests as your audience. We are getting used to doing everything virtually, so why not your wedding? You can easily live stream your wedding for free on your big day and make it a grand affair for your family, friends, and relatives, to treasure forever.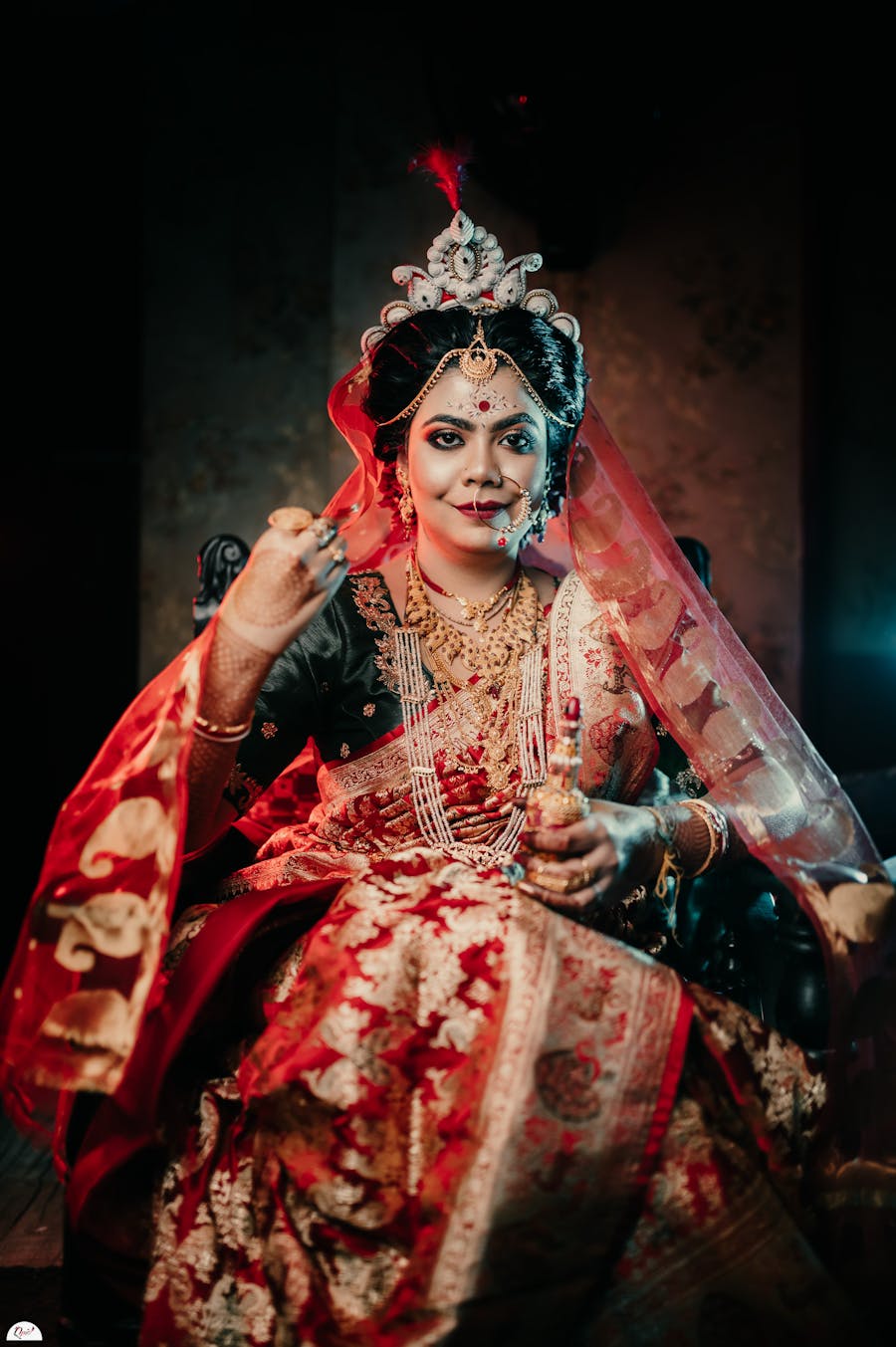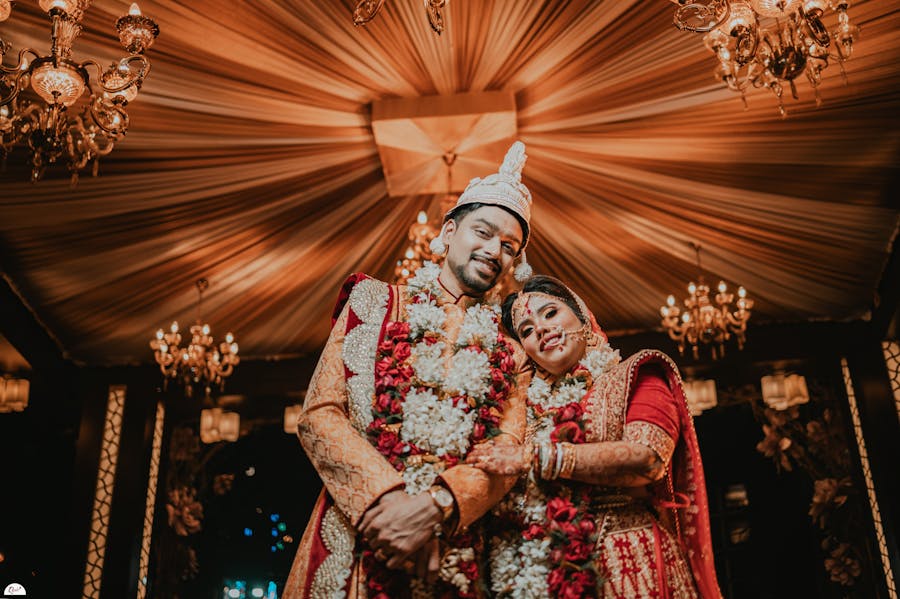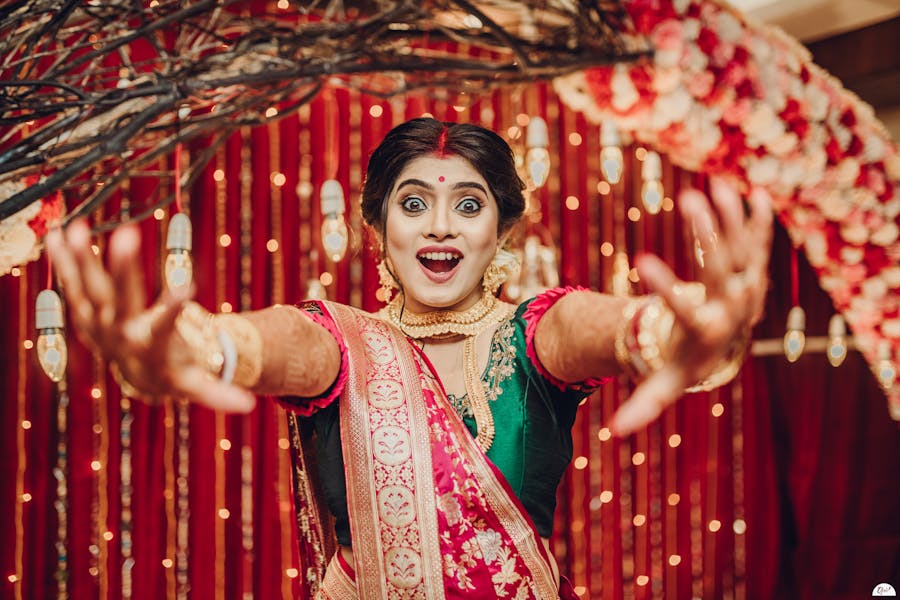 5 Essential things you need to live stream your wedding :
Phone having camera and internet -
You must have a phone, be it an Android phone, iPhone, or any other smartphone, that has a camera and is internet friendly.

Tripod -
Most of the people have shaky hands. Having a tripod is advisable since it will keep your phone stable while recording and thus avoid blurred images or videos. 

Microphone -
An in-built microphone will be fine for live streaming but then it would not provide absolute noise cancellation and your live wedding stream might end up catching a lot of unnecessary noises or conversations. This is why it is preferable to have an external microphone that comes with a windscreen since it is of great quality.

A steady Internet Connection -
Having a stable internet connection with a good speed is very important while live-streaming your wedding. Most of the venues have wifi which can be the best option to get your internet connection from. Otherwise, you can also use your phone's cellular data.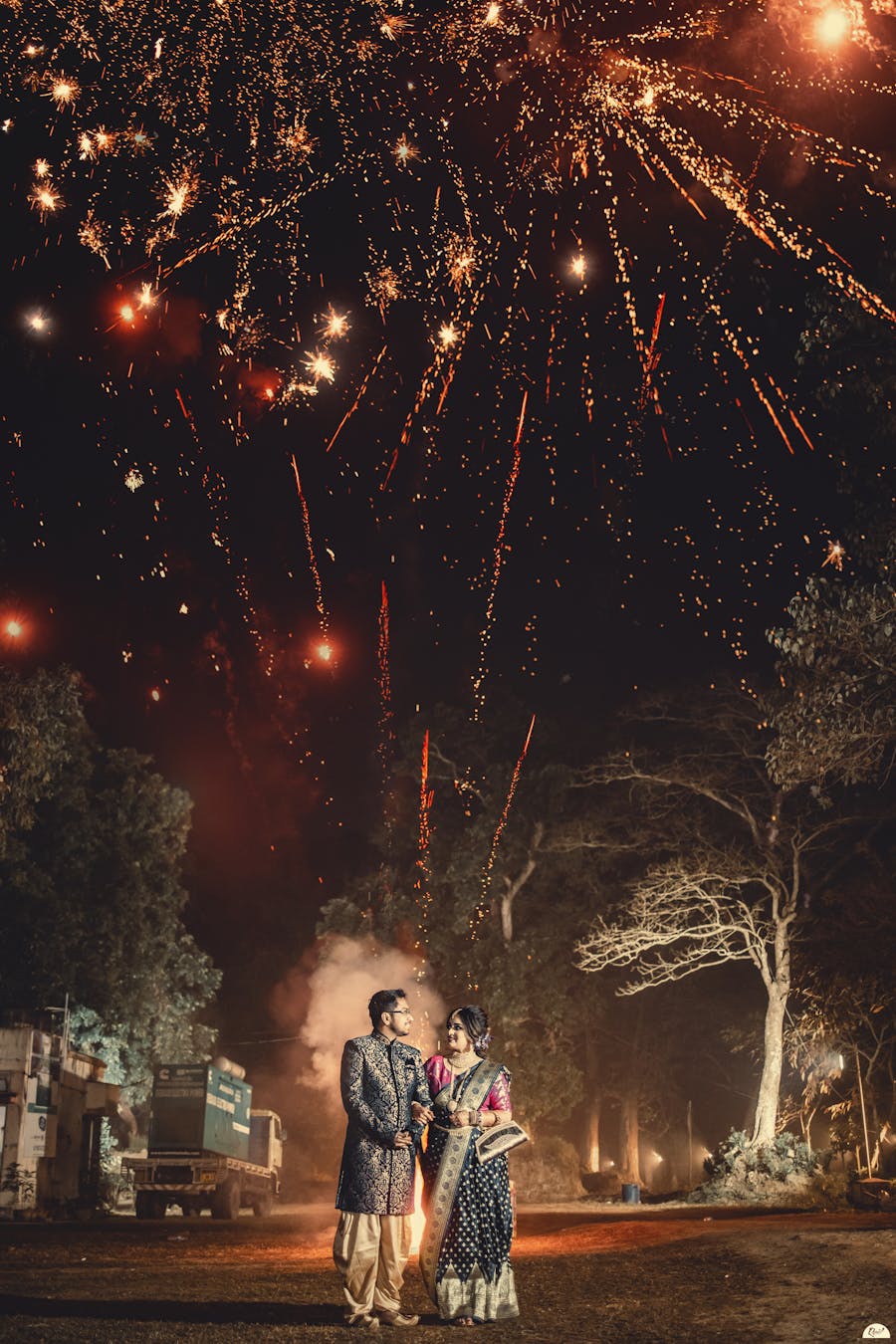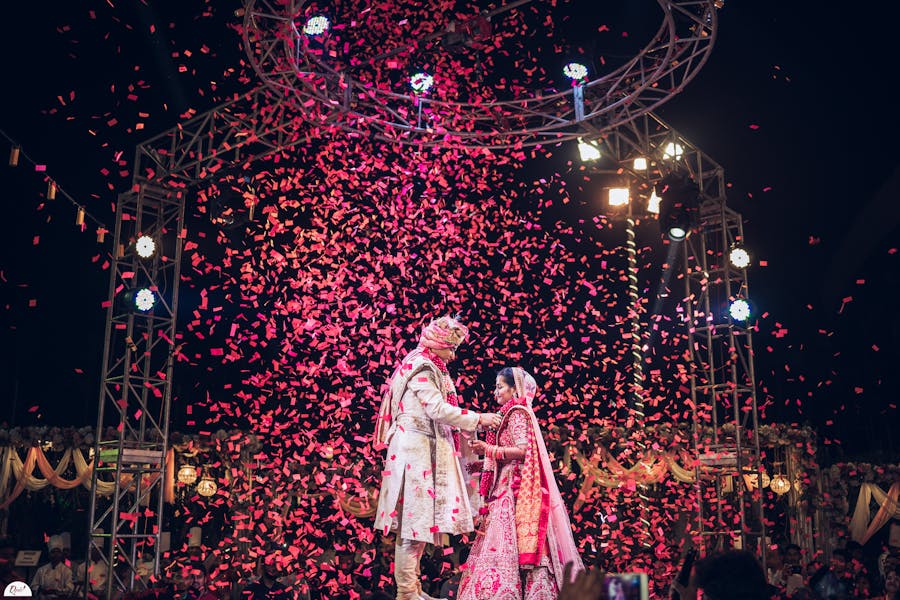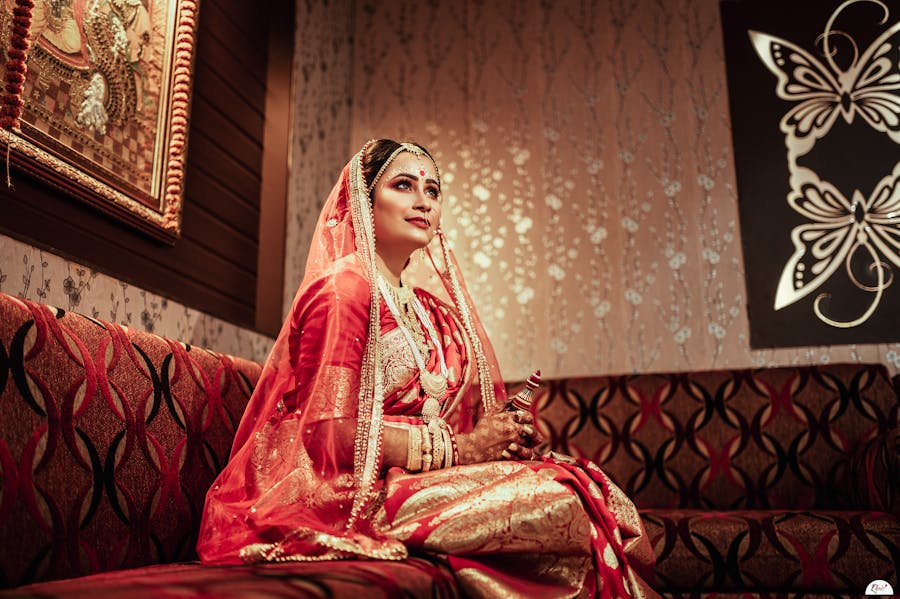 How To Live Stream Your Wedding In 7 Simple Steps
Choosing the right platform :
There are several platforms with the help of which you can live stream your wedding. Some of the most popular ones are Facebook, Zoom, Skype, Youtube, and Google Meet.

Designating an attendee :
Since it is your big day, obviously you won't be the one to live stream your wedding. One of the most important things while planning to live stream is to bestow the responsibility upon someone to effectively live stream your wedding, just like the best wedding photographer in kolkata. The person has to be tech-savvy and has to be determined enough to ensure that the live streaming of the wedding is done smoothly and any error occurring is rectified then and there. 
Also, he/she must be willing to cater to the queries and demands of the guests who would be virtually present in the live stream. 

Inviting your guests :
In a virtual live stream of your wedding, you can invite a lot more guests than you could otherwise. Creating an online group for all your virtual guests and sending e-cards for invitations via that group is recommended. 
The guests will receive all kinds of information regarding the development of your wedding rituals and thus will stay updated.

Scheduling of events :
Make sure that your designated attendee organizes an accurate schedule of the sequence of events to take place. The guests must also be informed about the same. Starting from your Haldi ceremony and Mehendi ceremony to your cake cutting ceremony, the scheduling of events must be such that none of your guests miss witnessing any of the events.

Positioning your camera and tripod at the right location :
It is important to select a suitable location that is as close to your wedding spot as possible. This is because zooming the video from a far distance will make its quality poor, so you have to be present near the wedding to capture it all. Also, your designated attendee must make sure that your tripod stand doesn't come in the way of the other guests who are present there, by indirectly photobombing their pictures or videos.

Testing your internet connection audio and video :
Before starting the actual live stream, it is of paramount importance to check your internet connection and make sure that it has the required upload speed. Ensure that both your audio and video features are working properly and rectify troubleshooting errors, if there are any, as early as possible. For this, you can opt for a practice live just a few minutes before you start the actual live stream of your wedding, after which you can allow your guests to log in and connect to your virtual wedding.

Go Live :
Go Live with your streaming service provider 10 minutes before the start of your wedding ceremony and don't forget to share the links with your loved ones.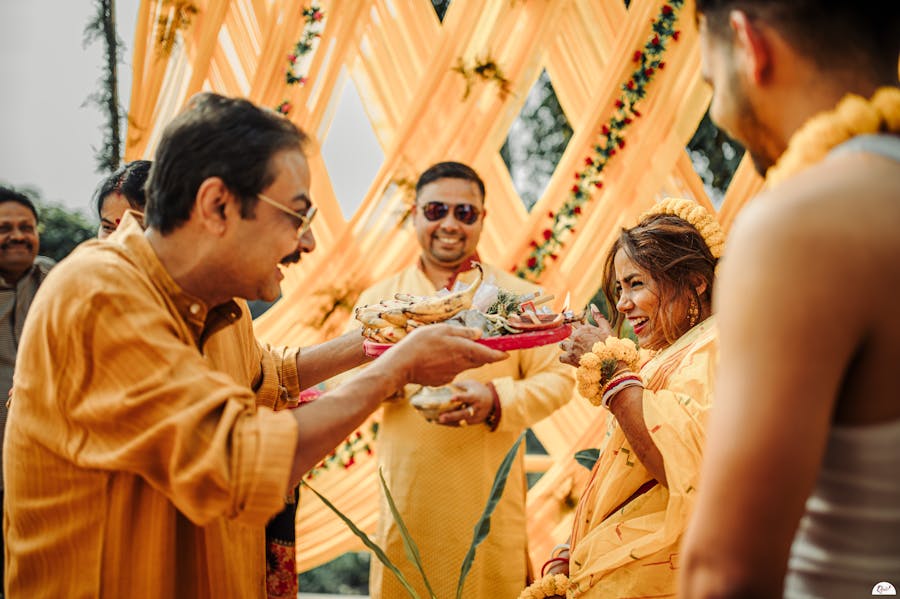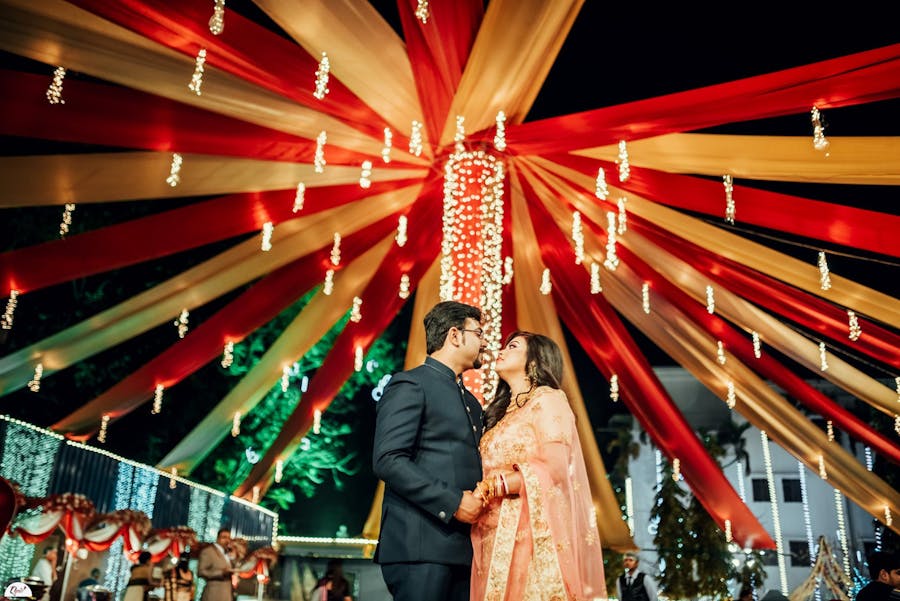 Some FAQs (Frequently Asked Questions) on Live Streaming a Wedding :
How much does it cost to live stream a wedding?
- Live streaming a wedding is completely free of cost. All you need is a smartphone, a stable internet connection and you're good to go. In case you want to opt for a much higher and refined quality of live streaming, you can buy an external microphone or a capture card for your camera. 
How to stream a wedding on Zoom?
- You just have to create a room for a specific time and then share the meeting password with all other guests. Start the meeting as and when you're ready to go live.
How to live stream your wedding on Youtube?
- Live streaming your wedding on Youtube is quite easy. Login to your youtube account and under the category of 'Create a video', select the option 'Go Live' and permit youtube to record audio and video, and you are all set to live stream your wedding on youtube. 
What is the best way to live stream your wedding?
- Set up a tripod and phone mount at the right angle that vividly captures all the rituals of your wedding. This is the best possible way to live-stream your wedding. 
Which is the best phone to live stream your wedding on?
- There is no such requirement. You can live stream your wedding using any smartphone, be it an iPhone or an Android phone. But of course, devices that have better camera quality will record videos of a higher standard.