Prime Pre wedding shoot locations in kolkata
So we have been planning for pre wedding photography, baby shoots, and many other things. But it's high time we share some of the best venues for a pre wedding photoshoot in Kolkata, where you can plan to create the happiest memoirs of love with a little help from us! If you are planning for a romantic pre wedding photoshoot in Kolkata then you can hire the best pre wedding photographer in kolkata.
Princep Ghat
Smaranika
Rabindra Sarovar
Botanical garden
Eco Park
Mallick Ghat Flower Market
Bow Barracks
Victoria memorial
Maidan
South Park Street Cemetery
Jorasanko Thakur bari
Bawali Rajbari
 Howrah Bridge
Indian Museum
Marble Palace
St. Paul's Cathedral
Kumartuli
 College Street
Shobhabazar Rajbari
Nicco Park
Second Hooghly Bridge
Birla Mandir
Belur Math
 Chintamoni Kar Bird Sanctuary
Calcutta Bungalow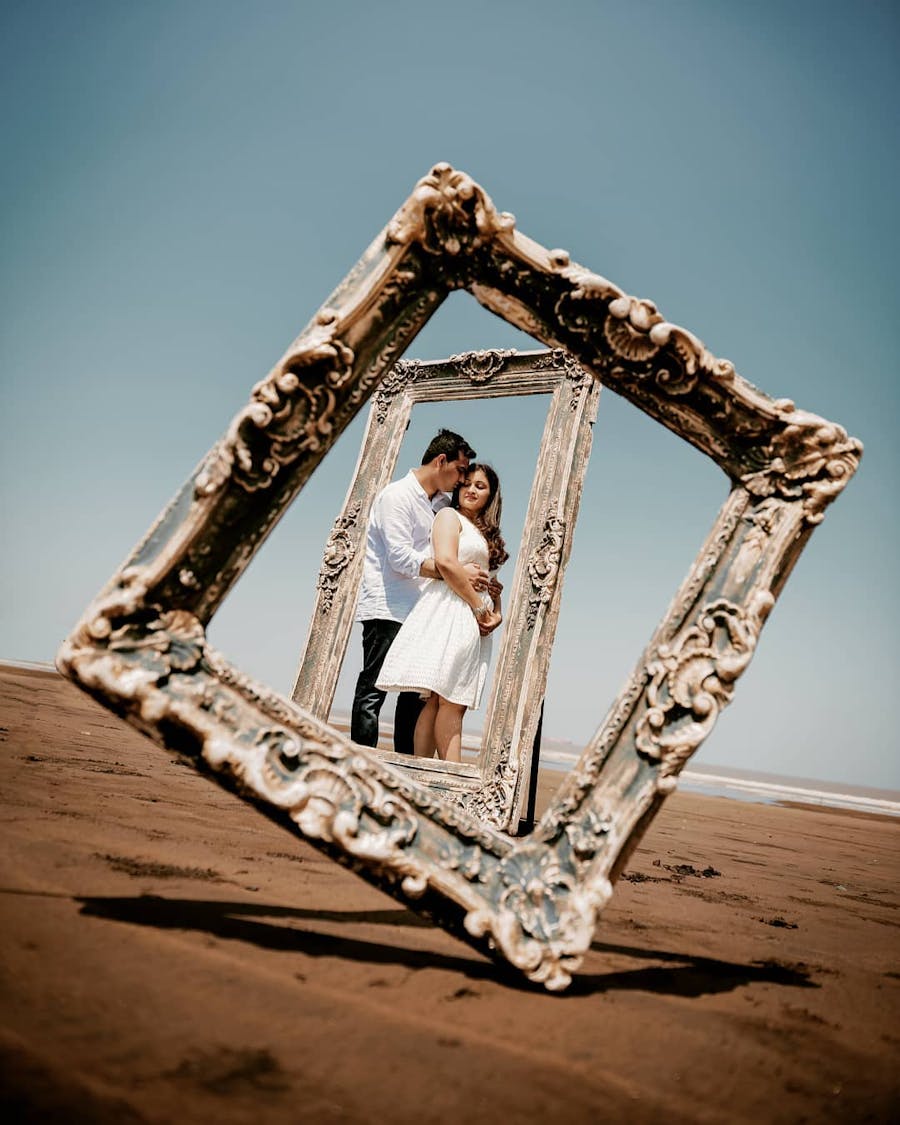 1. Princep Ghat
One of the most sought after places for going out on dates is Kolkata. The princep ghats could be one of your go-to places for a romantic pre-wedding photoshoot in Kolkata. The picturesque Corinthian pillars, the Vidyasagar Setu at the back and the beautiful boats floating on the river Ganges. This shall make the perfect set for you to click some awesome clicks.
Recommended: 31 Best Romantic Places in Kolkata for Couples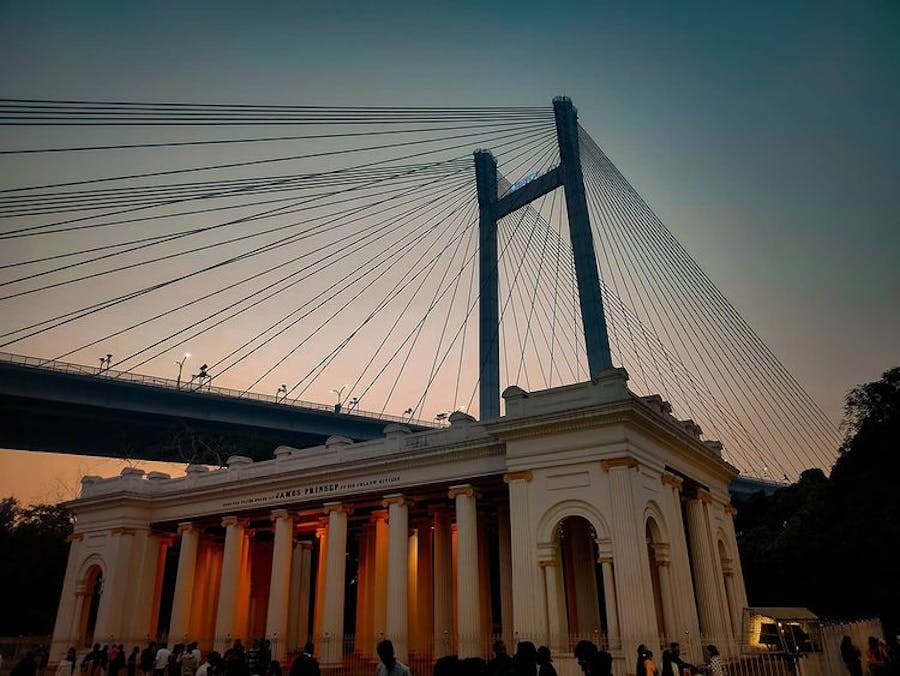 2. Smaranika
This is a tram museum situated near the Maidan. You shall be able to relive the vibes of Old Calcutta and get to taste the classic Calcuttan Romance through Kolkata Tram Museum Smaranika. You may have heard from your grandparents, how they might have first met on a tram ride. Why not accentuate the vibe by dressing up in classic Calcuttan style Chapa saree, and  Dhuti Panjabi?
Must Read: Trending Pre wedding shoot dresses for couples in 2021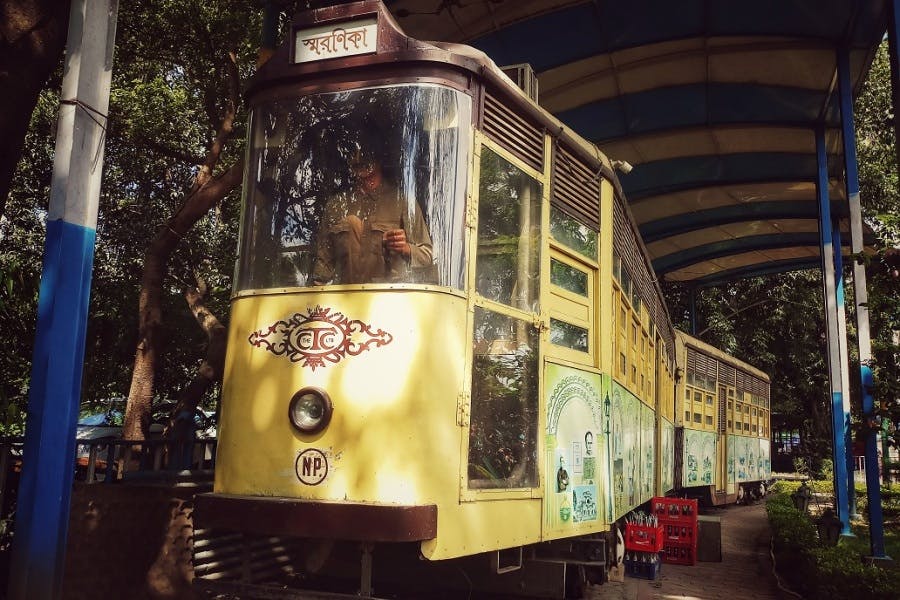 3. Botanical garden
The intricate hedge sculptures, magnanimous amazon lily pads, and the ancient Banyan tree denote the Kolkata Botanical Garden. The natural and green vibe of the place makes the perfect background for beautiful pre-wedding photography ideas in Kolkata. The lake in the place allows boating services and shall make your day even more exciting. Just give it a try, you won't regret it, I promise!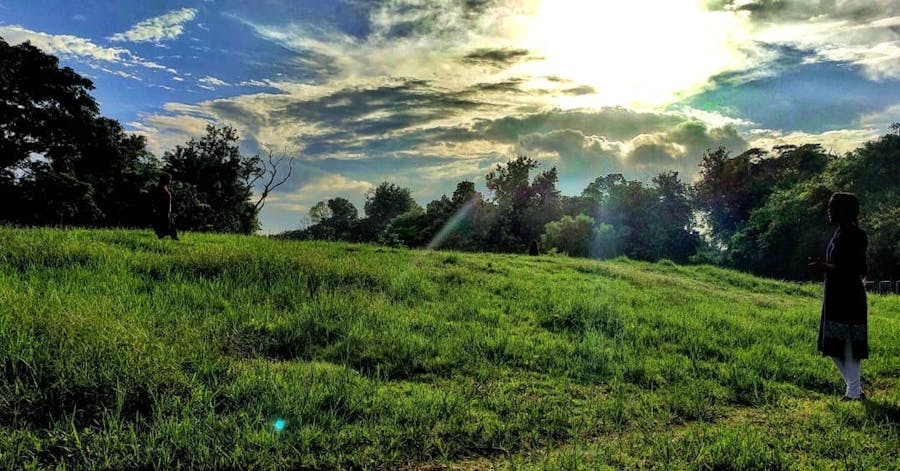 4. Rabindra Sarovar
A beautiful artificial lake in a prime location of South Kolkata is home to an array of different migratory birds. This shall also make one of the very beautiful locations for pre wedding photoshoot in kolkata. The stone pavement that surrounds the lake, the green retreat around the place and the colonial designs of the lamp posts, seatings and rails give out a typical Kolkatan nostalgia.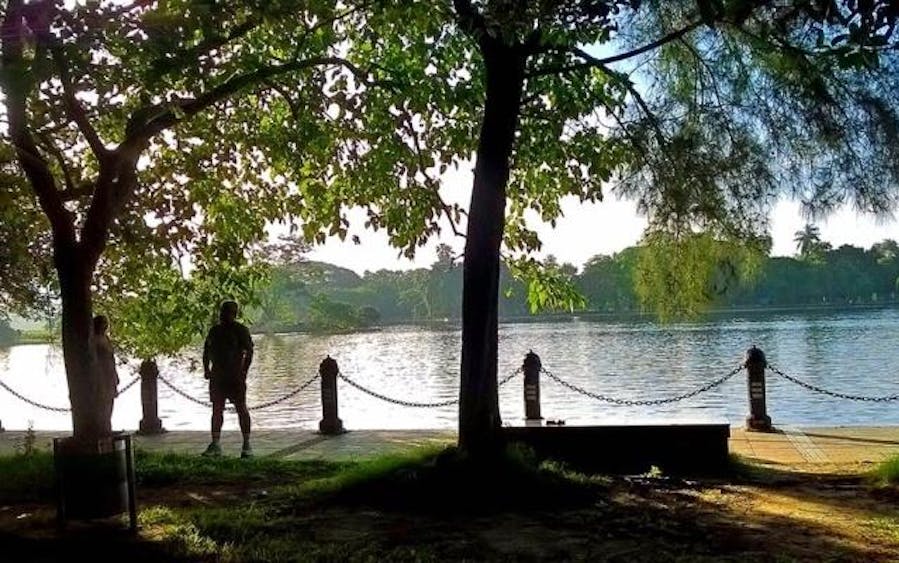 5. Eco Park
If you are from Kolkata, you are well aware of this place and how it hosts the small replicas of the seven wonders of the world. Not just that, the Rabi Aranya, and the graffiti-covered walls of the place make the backdrop for some best pre wedding shoot in Kolkata. Along with a nice photography session, you also get to bond over some couple activities like kayaking, duo cycling and others.  
Must Read: Most Romantic Restaurants In Kolkata For Couples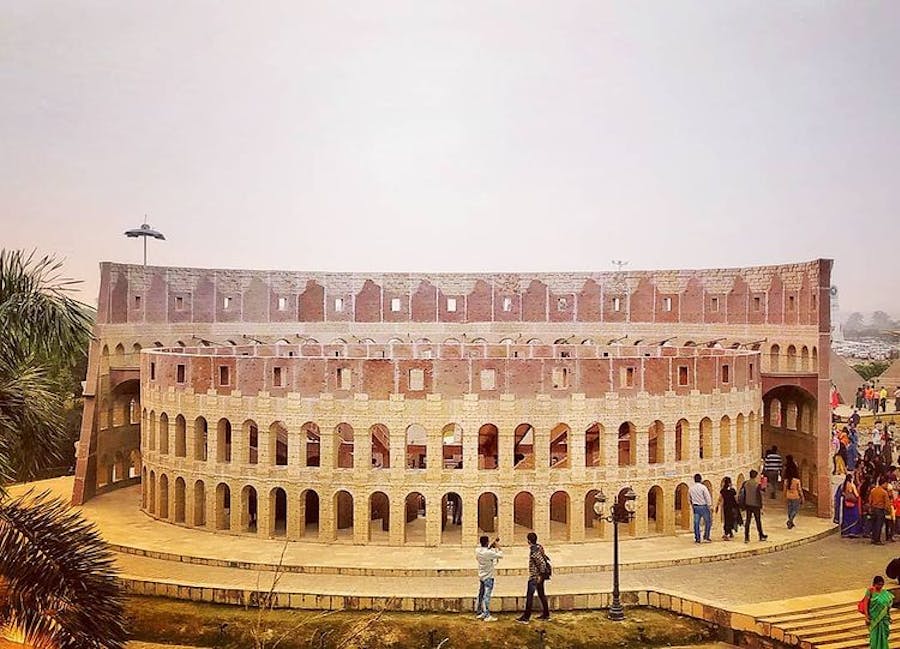 6. Mallick Ghat Flower Market
Flowers have probably been associated with love and romance since the dawn of humanity. And if you get to click some romantic Pre-wedding shots in the biggest flower market in Asia, will there be anything better? Carnations, Sunflower, marigold filled piles scattered around the place make a very apt vibe for pre wedding photography in Kolkata.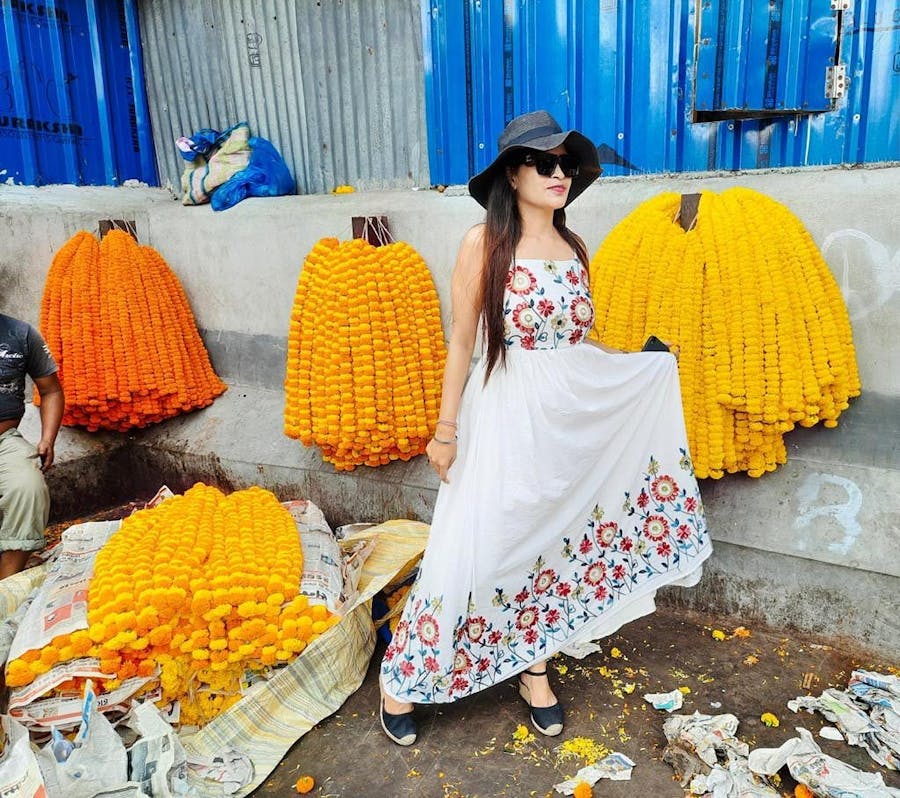 7. Bow Barracks
The picturesque quirky, as well as ancient-looking red-walled buildings, give out a colonial Calcuttan aesthetic. This place is situated just behind the Bowbazar police station. You may literally find some perfect spots for lovely and romantic shots for your pre wedding photoshoot in Kolkata.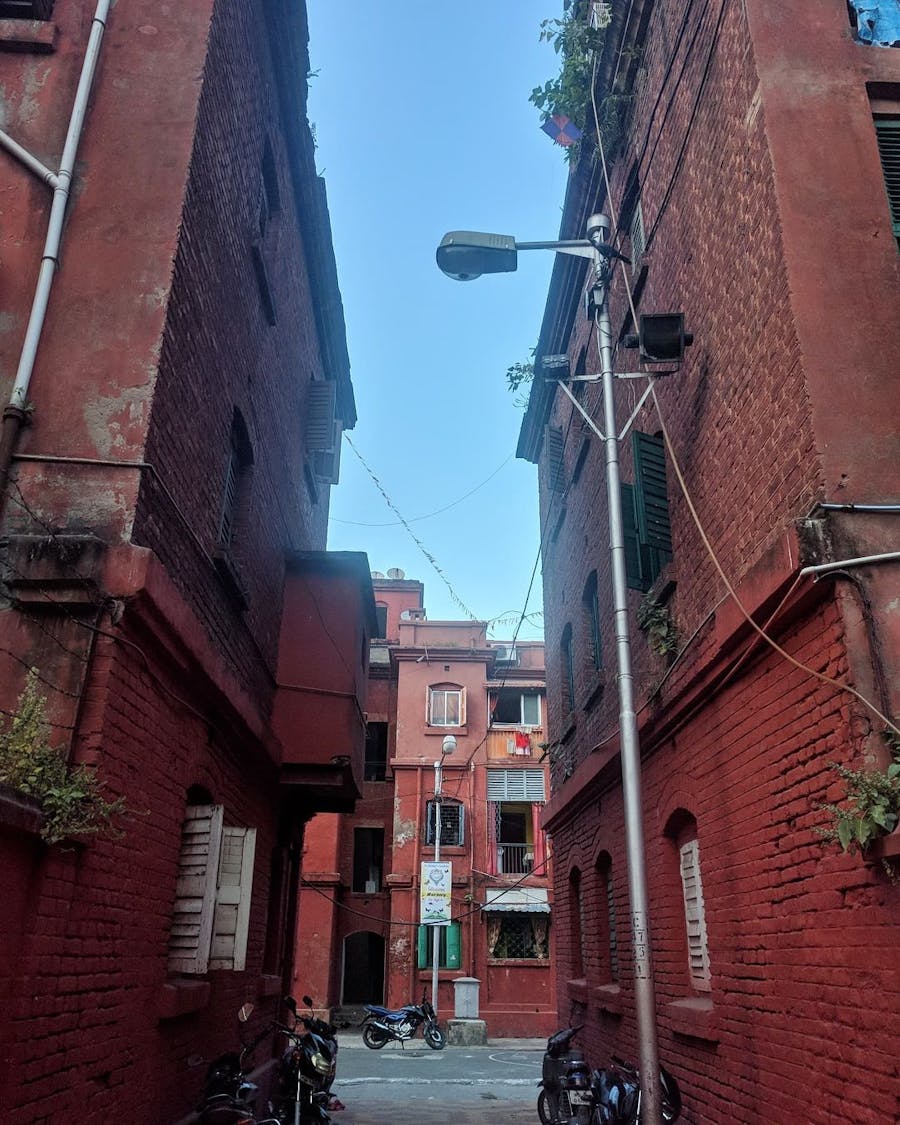 8. Victoria memorial
The exhibition of colonial British architecture in the place shall leave you dazzled with its vibe. The aesthetic of the place is further enhanced by the confluence of Indian, Persian and European architecture. A very popular spot for couples can give you some ambient pictures for you to cherish forever. You may consider a Shakespearean literature theme and get your Pre-wedding photoshoot done at this place as well!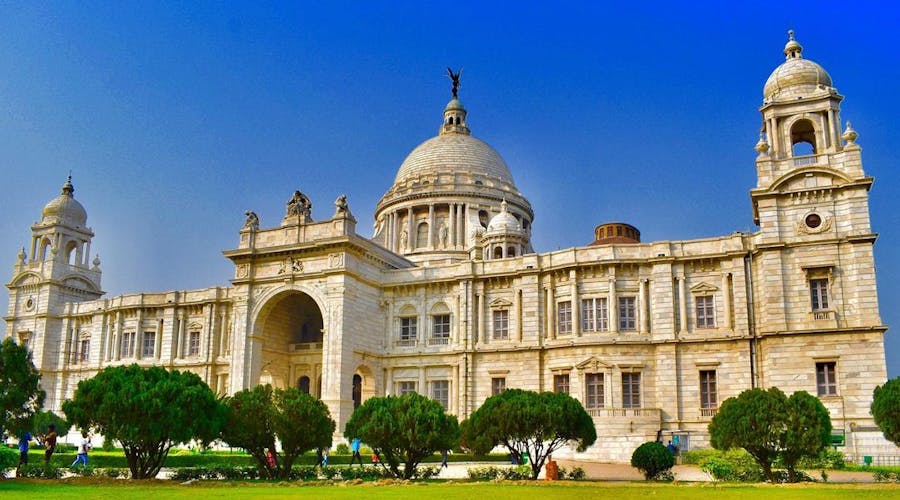 9. Maidan
How about the endless stretch of green grass with some beautiful stray horses grazing around? I mean what can be more tranquillizing and aesthetic? Doesn't that make a beautiful pre wedding shoot locations in Kolkata?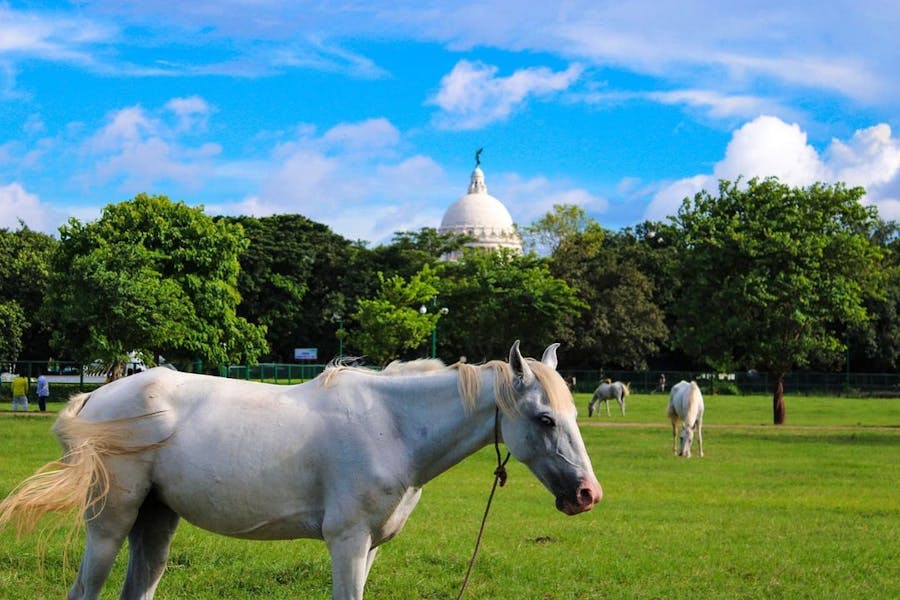 10. South Park Street Cemetery
How about this serene and quiet place where you can slowly and happily inhale the essence of your love, while we click you some memories? Yet another haven for any pre wedding photographer in Kolkata.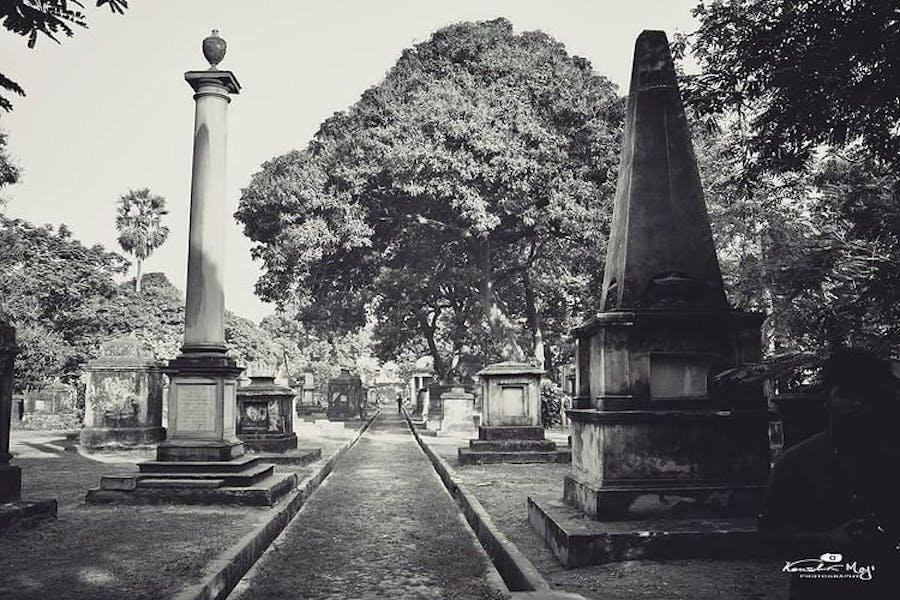 11. Bawali Rajbari
A beautiful heritage site that serves as a very impressive pre wedding photoshoot locations in Kolkata. Won't you love shooting in this set emancipating the richness of Bong culture? A perfect place for themed shoots.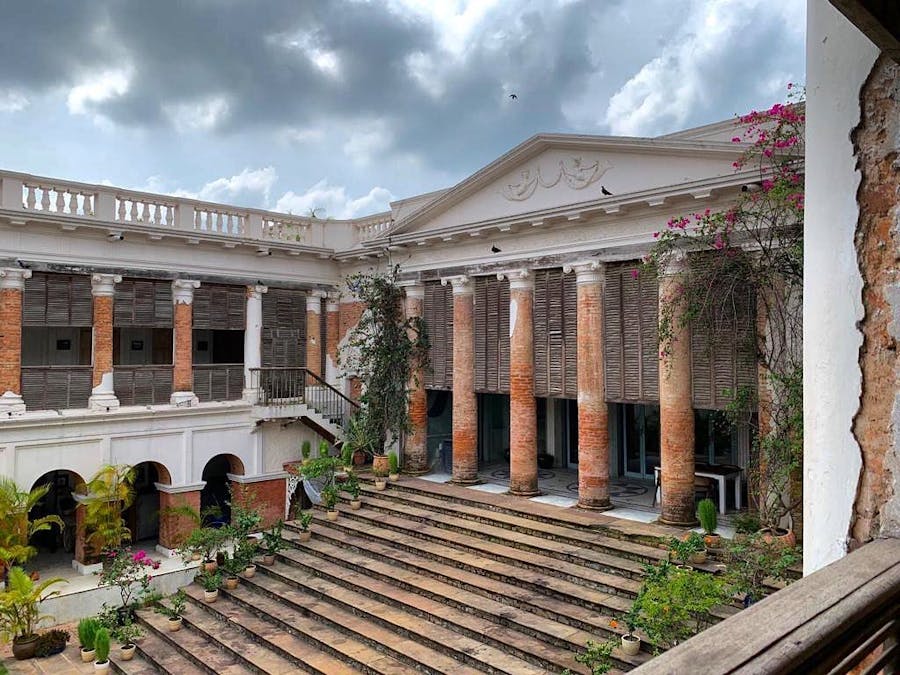 12. Jorasanko Thakur bari
The palace of the very popular Tagore family of Bengal also exhibits a rich essence of the Rabindrik Calcutta. One of the most intellectual eras of Bengal. Any die heart Bong can relate to this place very well. So how about doing a pre wedding photoshoot in Kolkata amidst a royal Kolkatan aesthetic?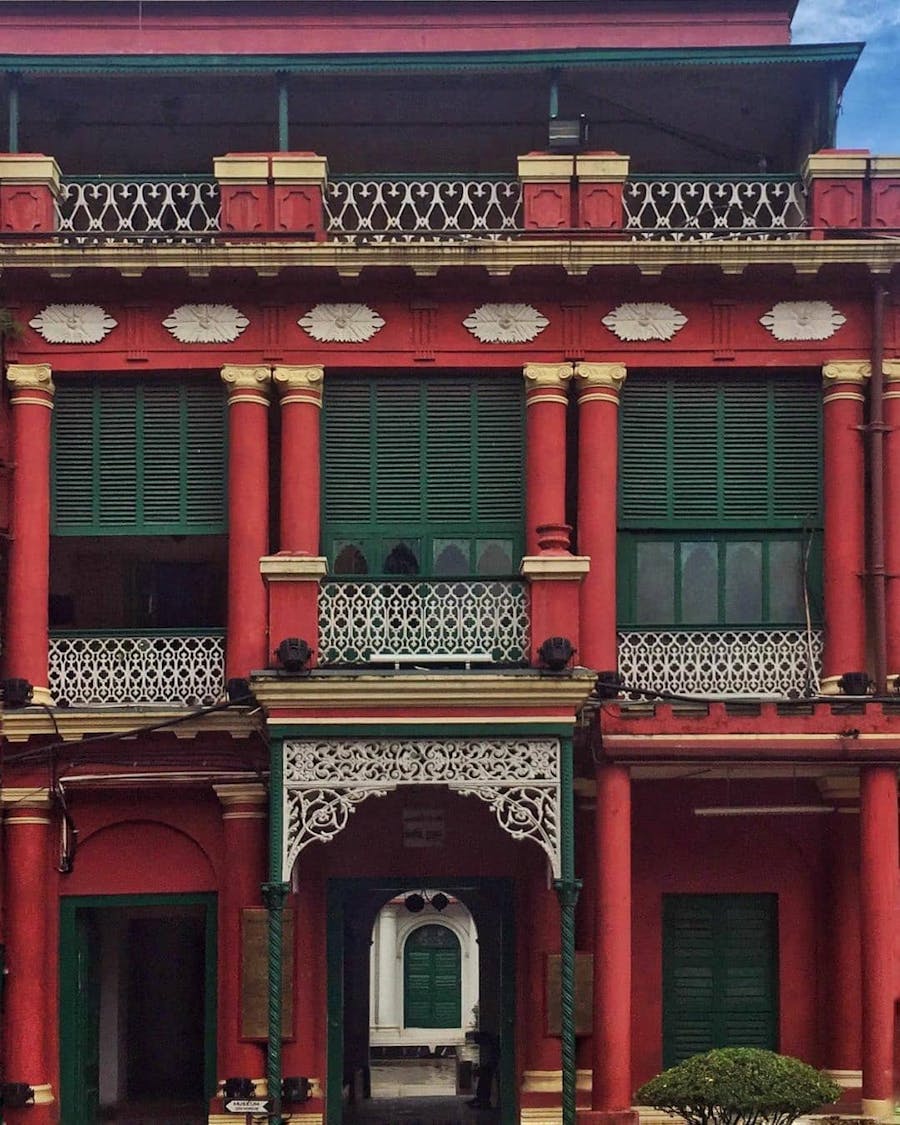 13. Howrah Bridge
The iconic Howrah Bridge serves as the breathtaking backdrop for a pre-wedding photoshoot. It radiates timeless beauty in addition to being an engineering wonder. As soon as the sun sets, casting its golden hues over the wonderful bridge, it creates a magical atmosphere that evokes romance.
What can be more romantic than holding your partner's hand and posing in a cinematic manner? All you need is a dhakai jamdani saree and a white traditional kurta to flaunt your ethnicity.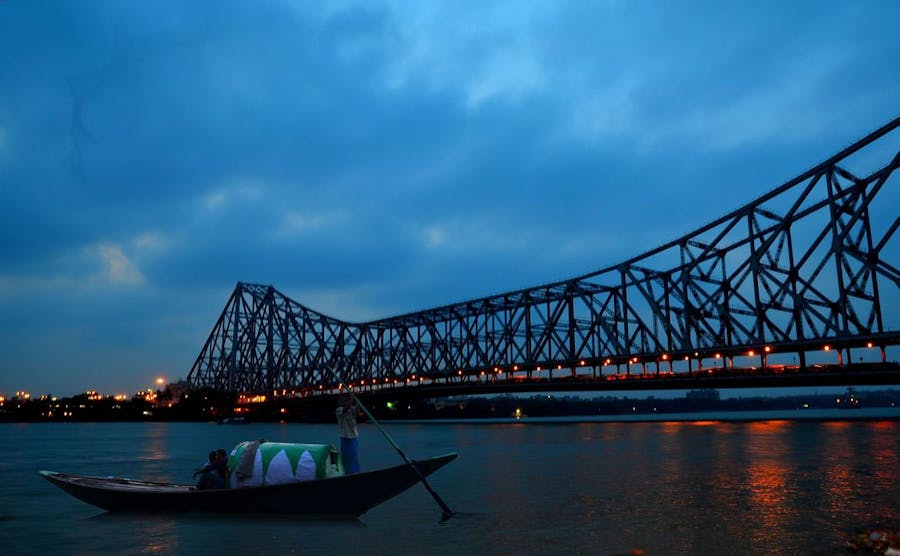 14. Indian Museum
The Indian Museum, located in the center of Kolkata, is a symbol of culture and history. It attracts lots of couples with its breathtaking beauty. This museum offers an amazing background for pre-wedding photography in Kolkata.
The lush green lawns surrounding the museum can provide you with a serene setting to click some captivating pictures. It can be a wonderful place to immortalize your love simply.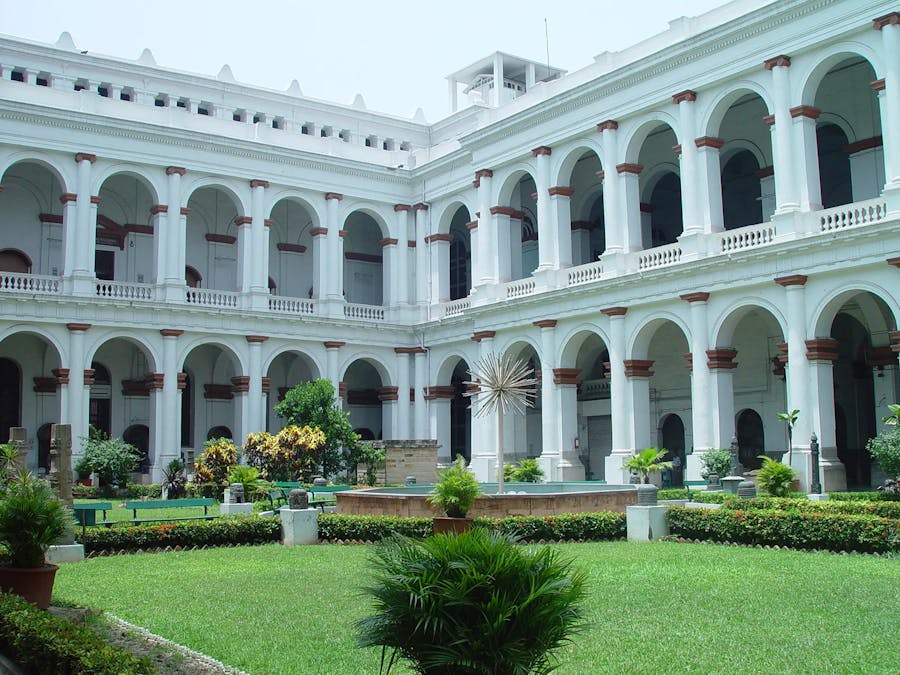 15. Marble Palace
If you want to plan your pre wedding photoshoot in Kolkata in a royal manner then this would be the perfect place. Imagine stepping into a beautiful place that combines timeless beauty with natural wonder.
The wonderful veranda, a rare collection of antiques, and lush green lawns adds a special vibe to your pre-wedding photography. It's not just a location—it's a magical journey through the history of Kolkata that will make your photoshoot truly special.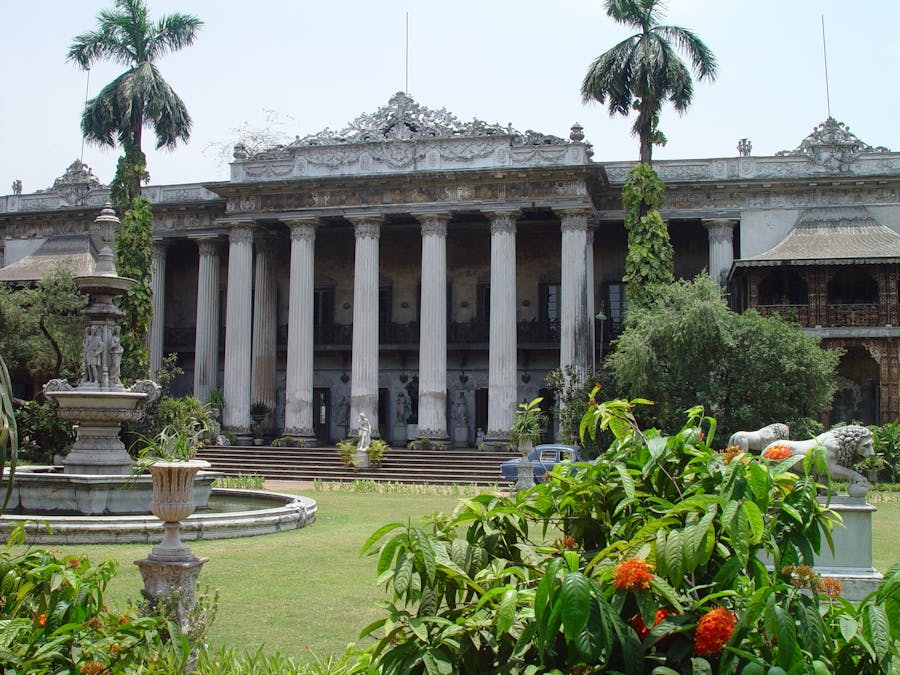 16. St. Paul's Cathedral
Now this is something truly magnificent and peaceful to create a splendid love story. The scenic view of this gothic building will make you feel like you are shooting in England.
If you have planned a photo shoot in Victoria Memorial, it's a golden opportunity for you to click few more enchanting pictures. As this stunning structure is just 10 minutes away from the Victoria memorial.
As you walk through the grand entrance, you'll be amazed by the exquisite decorations of its interiors and majestic pillars. The soft sunlight streaming through the stained glass windows creates a magical ambiance. It adds a romantic touch to your pre-wedding photos.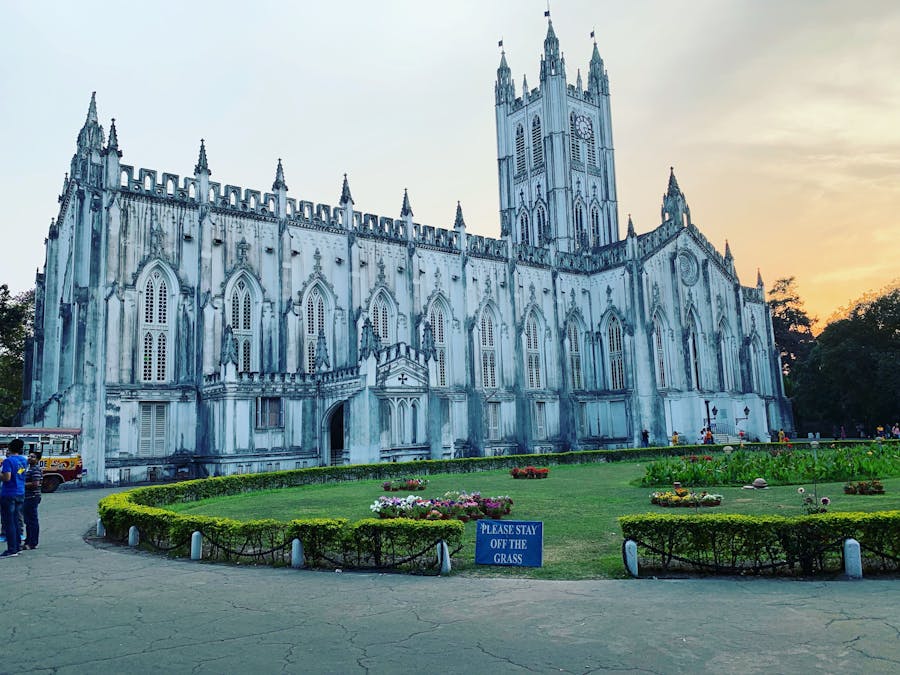 17. Kumartuli
Not a big fan of grand structures and European-style buildings? This is probably the best and most creative location for you to plan the best pre wedding shoot in Kolkata.
You'll be fascinated by the vibrant colors and lively atmosphere as you step into the narrow lanes of Kumartuli. The exquisite idols created by the artisans here can provide you with a unique backdrop for your pre-wedding photos. Every corner of this place evokes a sense of serenity and art in itself.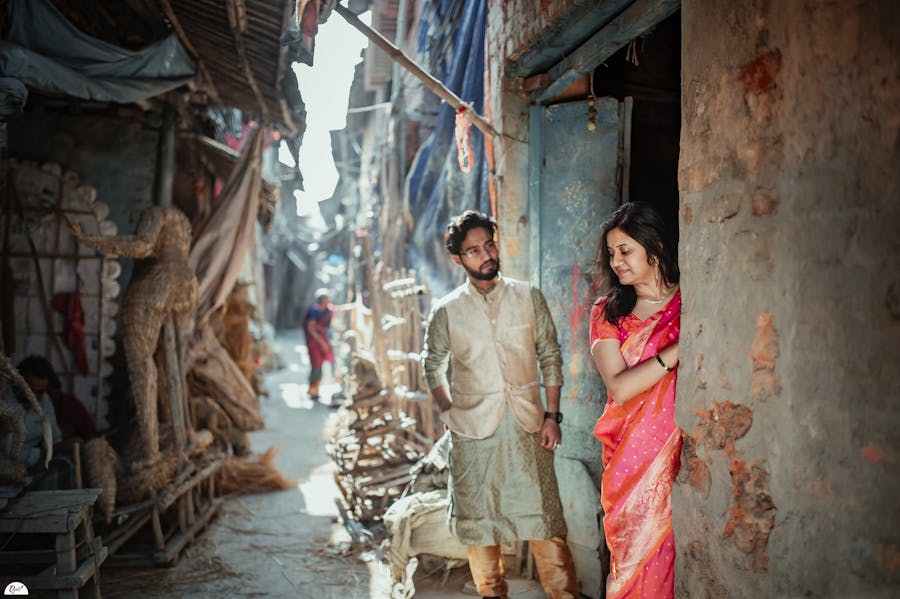 18. College Street
This busy street, also referred to as "Boi Para" or "Book Town," is a treasure trove of knowledge and culture. The street is decorated with vibrant street art and bustling book stalls. It adds a unique touch to your pre-wedding pictures.
 It is one of the popular pre wedding photoshoot locations in Kolkata for making wonderful memories. You can pose in a traditional dress beside the wooden bamboo book stalls or walk hand in hand along the street to add a splash of vibrancy to your pictures.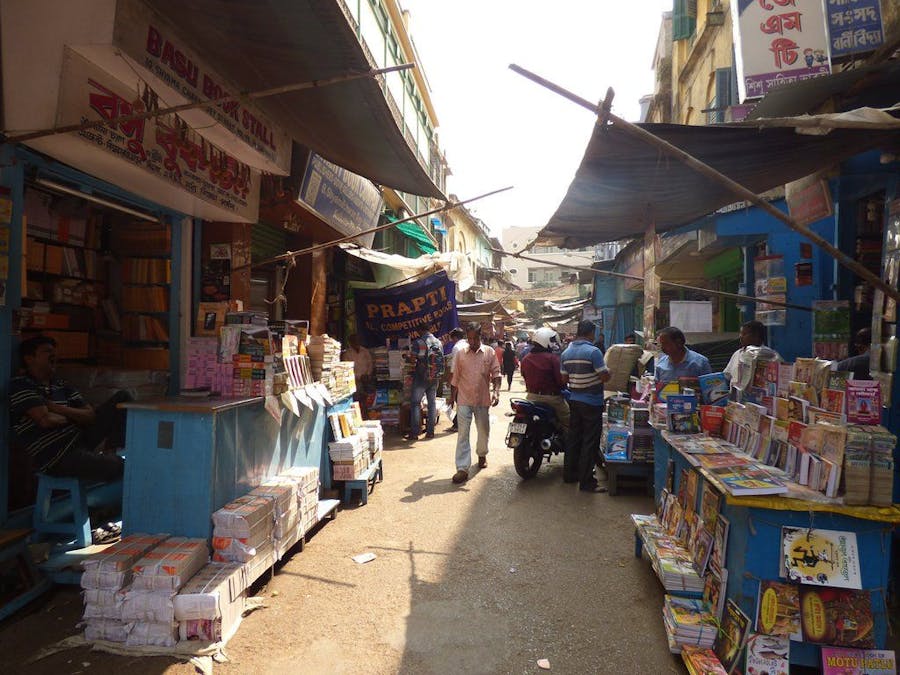 19. Shobhabazar Rajbari
Being one of the oldest royal houses in the city, Sova Bazar Rajbari takes you back in time. It's magnificent building with delicate carvings creates a perfect backdrop for your photos.
The open courtyard in the center of Rajbari adds a romantic vibe to your pre-wedding shoot. The grandeur of Shobha Bazar Rajbari promises to make your romantic pre wedding photoshoot in Kolkata memorable.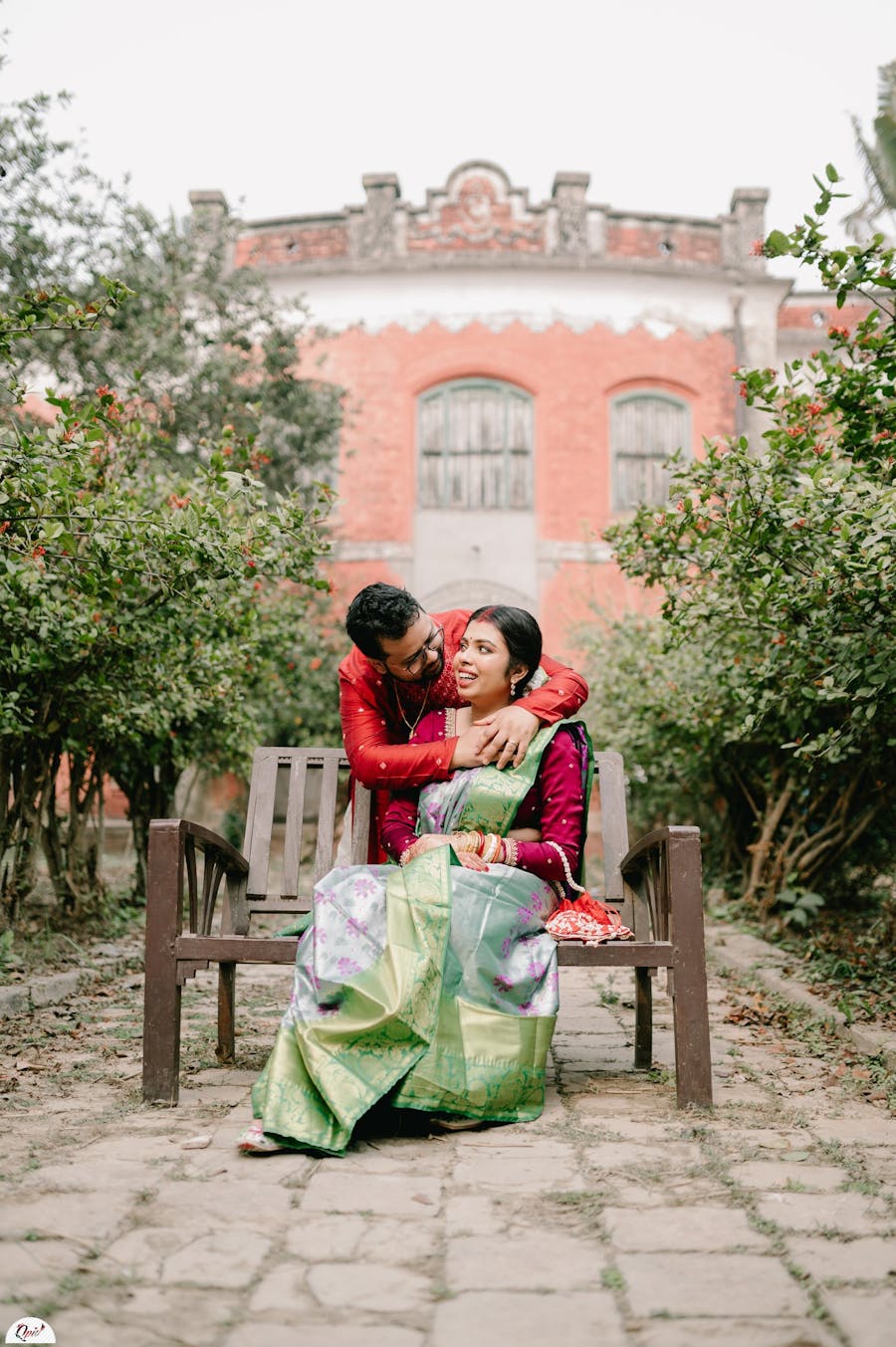 20. Nicco Park
Are you looking for an exciting way to click your pre-wedding photos? Get ready for a joyful pre-wedding picture shoot at Nicco Park in Kolkata! This fascinating theme park is the ideal location to make everlasting memories.
The vibrant atmosphere, lively music, and fun rides will add an extra touch of excitement to your pictures. You can also ask your pre wedding photographer in Kolkata to click some awesome aquatic pictures to make the moment memorable.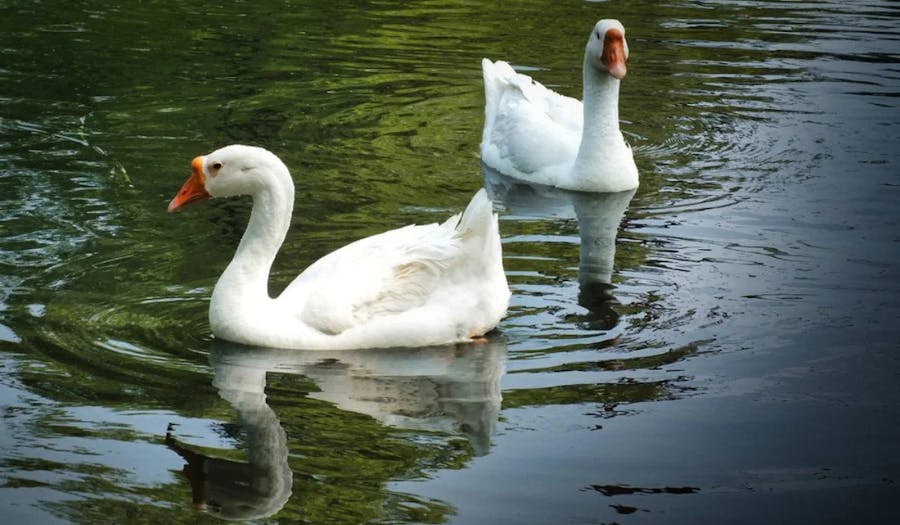 21. Second Hooghly Bridge
This is one of the most amazing places for pre wedding shoot in Kolkata. As you step onto the bridge, you'll be greeted by a mesmerizing view of the Hooghly River flowing beneath you.
The gentle breeze blowing through the river makes the whole atmosphere more romantic. Posing against this architectural marvel will turn your photo shoot into a magical experience. Try to shoot in the golden hours as the entire atmosphere becomes magical.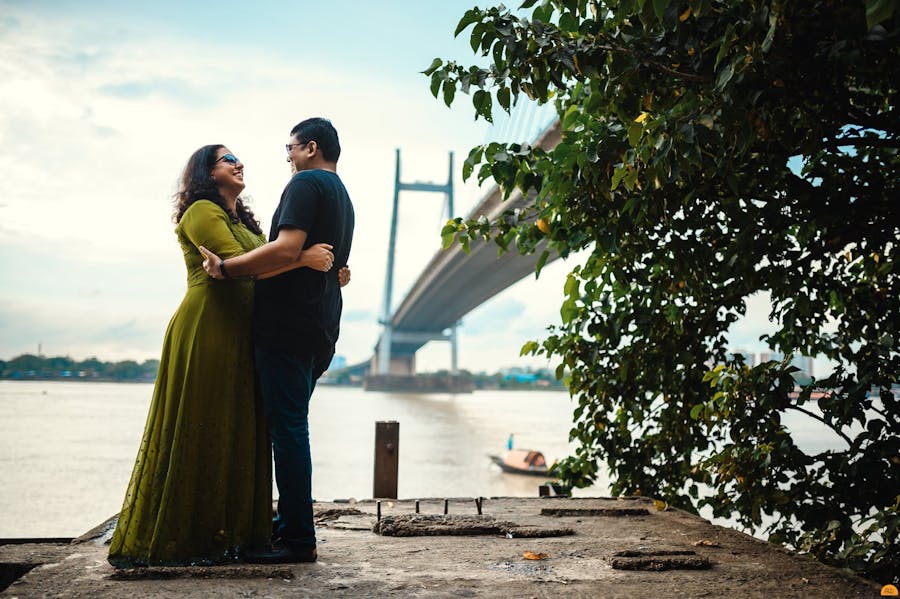 22. Birla Mandir
This marvelous temple was built in 1996 and today it has grown to become one of the favorite pre-wedding shoot locations in Kolkata. The entire temple was designed in Rajasthani style and embellished with stone carvings.
The temple is filled with a soft glow of natural light that is filtered through the glass windows. This divine place is a great location to begin your new life with the blessing of the gods.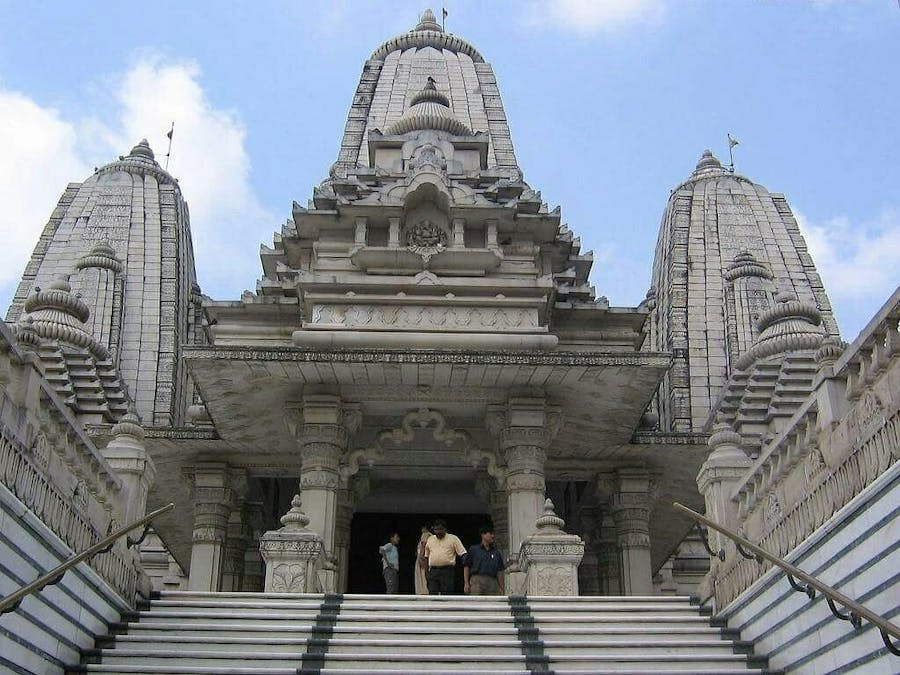 23. Belur Math
This peaceful and spiritual monastery is located along the banks of the holy Ganges River. It offers a picturesque setting that will leave you spellbound.
As soon as you step into this beautiful monastery you will get positive vibes. The beautiful architecture of this monastery is a blend of Hindu, Islam, and Christianity. You will be mesmerized by its lush greenery that infuse a sense of natural beauty in your photos. The spiritual aura here will provide you the most splendid pre-wedding photos.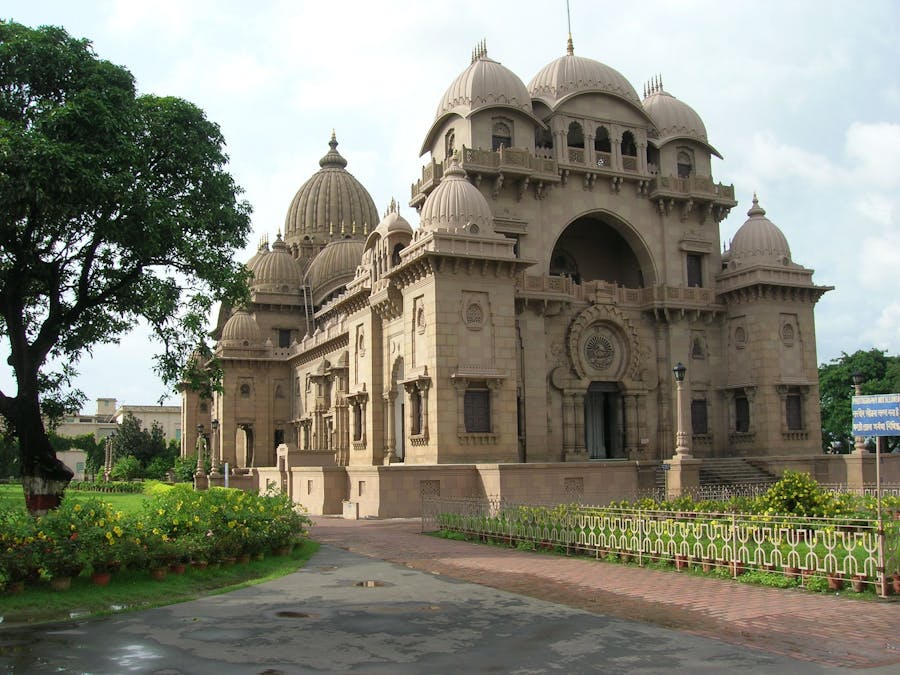 24. Chintamoni Kar Bird Sanctuary
This beautiful sanctuary is a hidden paradise for nature lovers in Kolkata. You'll be welcomed by a symphony of birdsong as you walk through the lush green paths of this area.
The sanctuary is home to a wide variety of bird species, and their graceful presence gives your pictures a special touch. Imagine being surrounded by lake that is filled with lovely lotus blossoms. What can be more mesmerizing backdrop than this?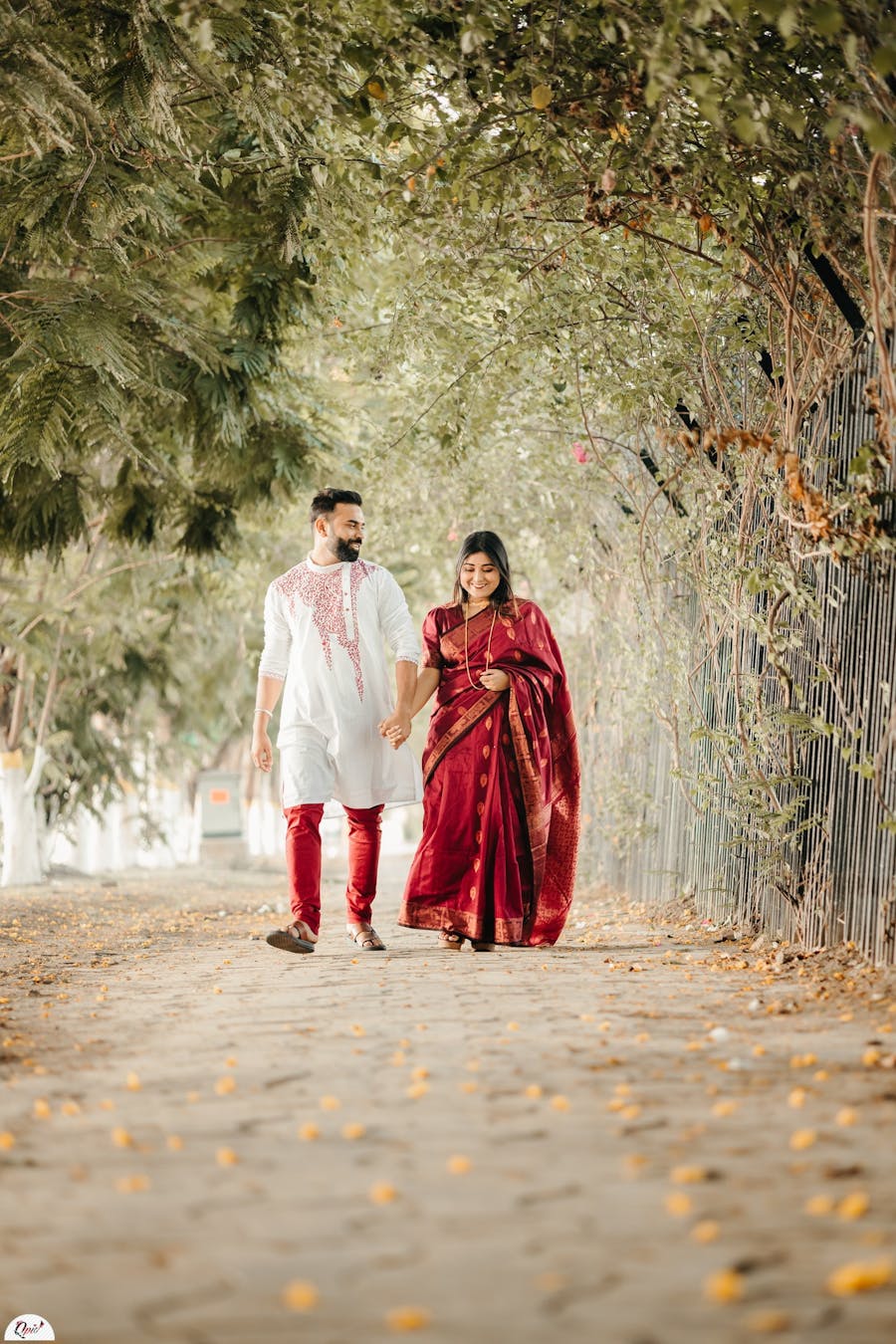 25. Calcutta Bungalow
Located in Shyambazar, this heritage villa is a favorite attraction of photographers. The stunning building, along with grand verandas, makes an alluring backdrop for your photos.
Such a wonderful backdrop will add the perfect amount of luxurious vibe that you need to create classy pre-wedding photos.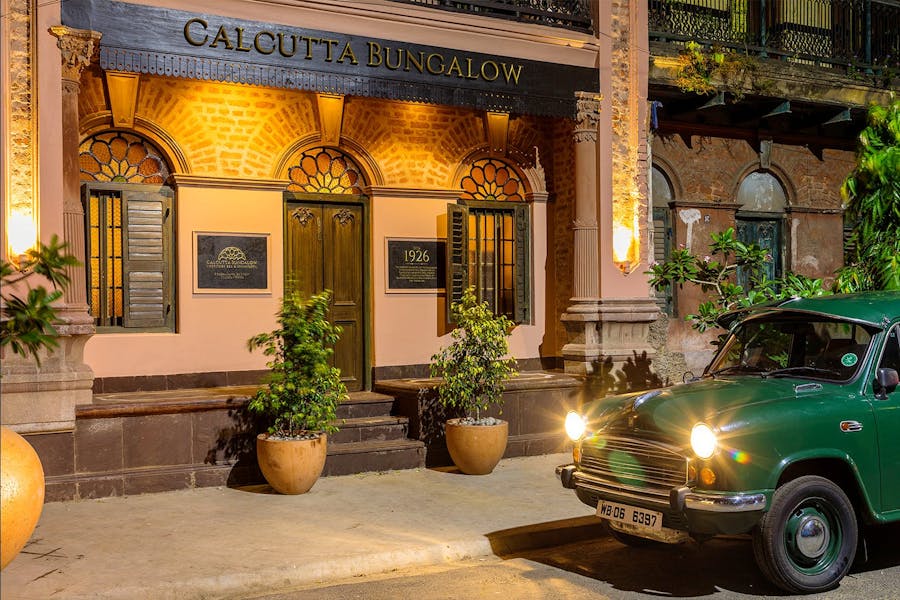 FAQ
Which is the best place for a pre-wedding shoot?
The best place for your Pre-wedding shoot is a place which you can connect with your love story the best!
Is pre-wedding shoot important?
Nope, a Pre-wedding photoshoot is absolutely not a compulsion as long as
You wouldn't wanna have a trial of the photography service and the makeup artist you booked for your wedding day.
You wouldn't wanna get over your camera shyness.
You wouldn't wanna have the perfect memento of your love story before marriage.
You wouldn't wanna star at the leads in a video curated just for you.
What do you wear to a pre-wedding shoot?
Absolutely anything you feel like! And if it's a script based pre-wedding story, you shall always have a pre-planned costume concept.
How much does it cost for a pre-wedding photoshoot?
If you are booking the same photographer as your wedding for your pre-wedding shoot, you are very likely to have this service complimentary to your wedding package. However, It might cost you around Ten thousand to about Fifty thousand INR based on your planning.