Our wedding was fixed for November 2019. However soon after our wedding was fixed, COVID brought its terror down to every nook and corner of the globe. Hence we decided to organize our wedding completely online and here is our experience.
Santanu and I are pursuing PhDs in our respective fields in the United States. Our wedding was fixed for November 2019, to be solemnized on Jan 18, 2021. Since we both do not reside in India, having roughly over a year allowed us just enough time to plan things. Our wedding was initially supposed to be organized in Visakhapatnam, a city where I was born and raised in.
However soon after our wedding was fixed, COVID brought its terror down to every nook and corner of the globe. Since most of our elderly family members and our extended families live in Kolkata, we decided to relocate the wedding from Visakhapatnam to Kolkata to minimize the risk of contracting the virus while traveling.
Once the wedding was fixed, I had two priorities:
1. To find a good wedding photographer- After the wedding festivities and celebrations are over, all that will remain will be memories.
2. To find a good makeup artist who would help me get dolled up perfectly for my special day. And also for the pic perfect shots 😉.
Find A Professional Photographer:
Being the first in my family from my generation to get married, I did not have many references when it came to finding a suitable wedding photographer. I started looking up videos on YouTube with a simple "Bengali wedding videos" in the search bar. I came across videos that I liked and then found their contact details on their respective websites and reached out to them to check their availability, fees, etc.
After reaching out to multiple vendors through WhatsApp and emails, we were impressed by Qpidindia's body of work, their ethics, and just the warmth and comfort we got from the time we approached them. We immediately hired them to cover our wedding. They were fabulous to work with, got along with us really well and Debarghya Da was just a phone call away throughout the process.
On multiple occasions, I would like to mention here that they won us over with their concern for the quality of work over money and that too in today's day and age, is difficult to find.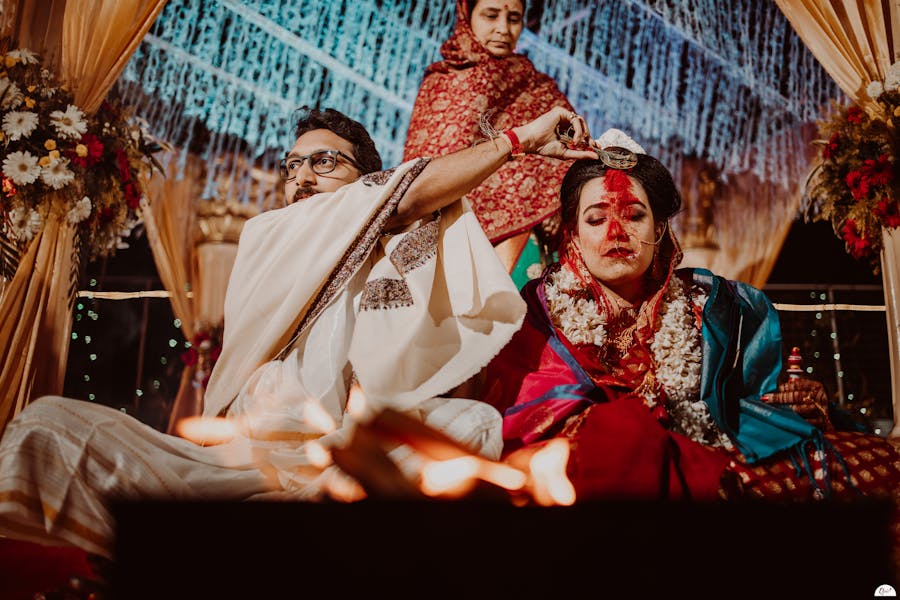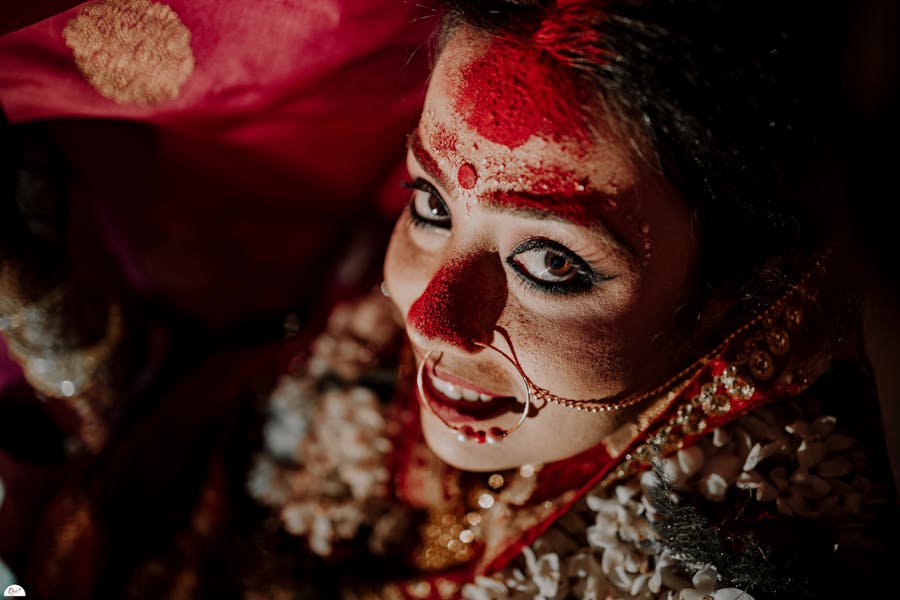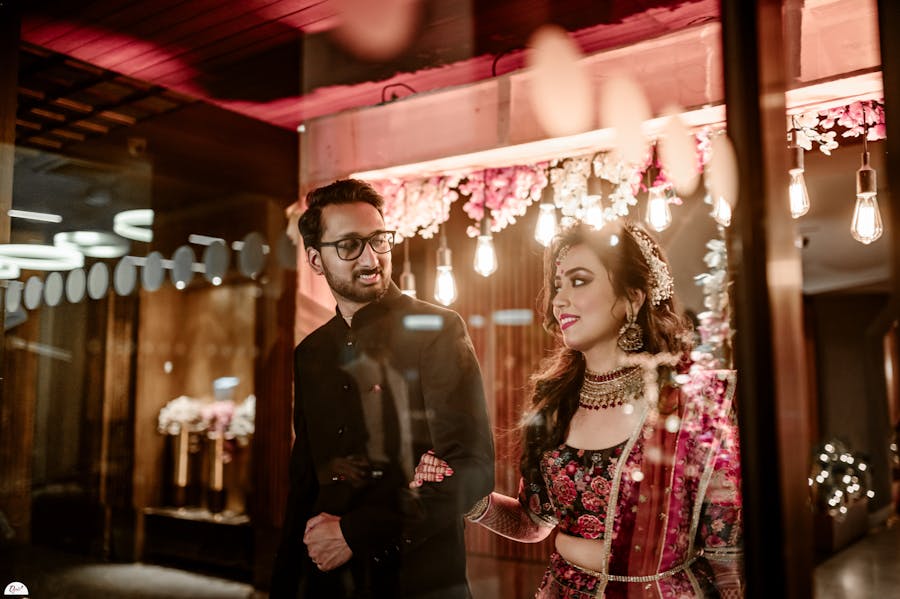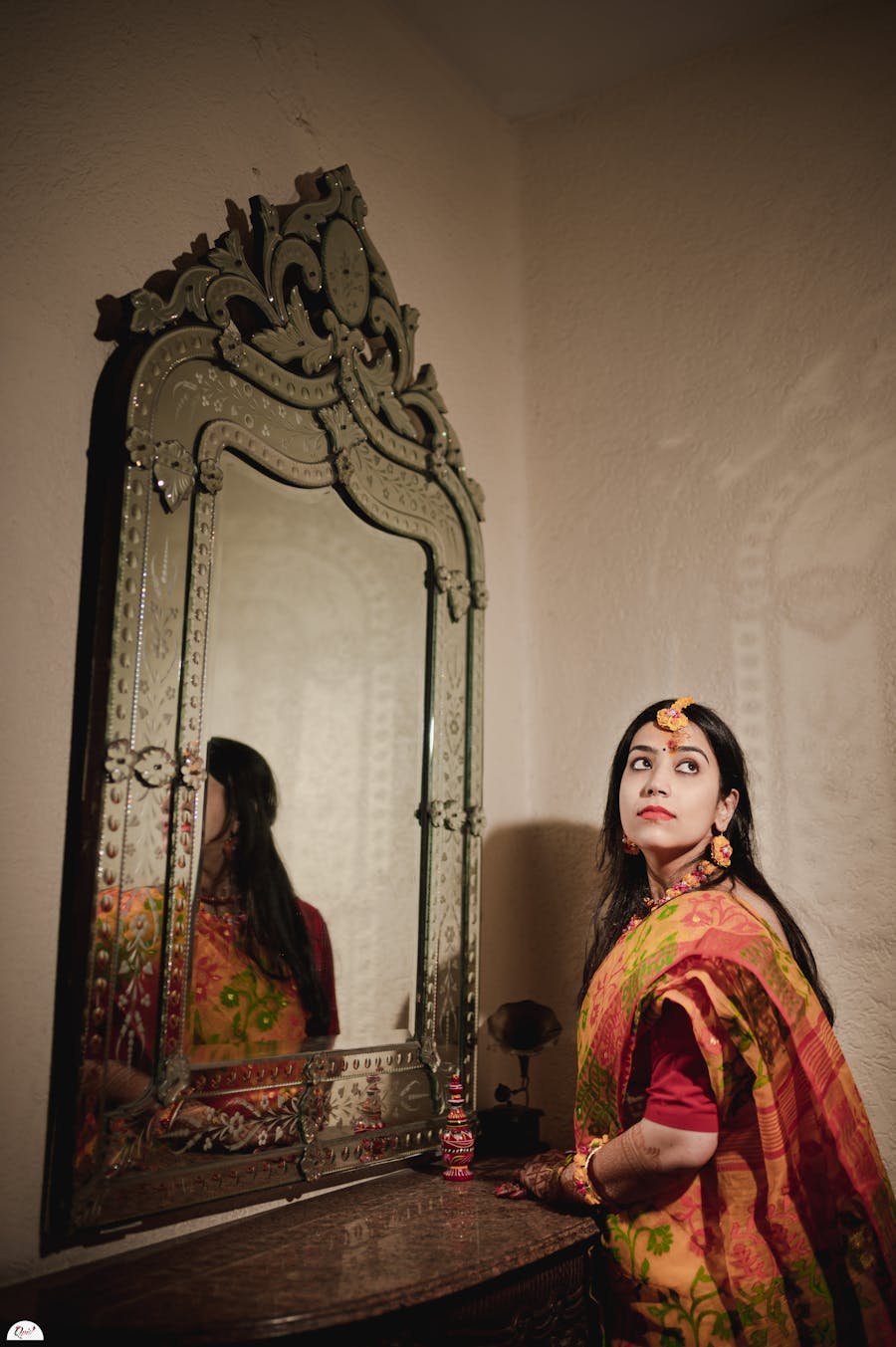 Must Read: Best Wedding Photographer in Kolkata - Qpidindia
Find A Makeup Artist:
My second priority was to finalize my makeup artist. I used the power of social media like YouTube and Instagram to find artists whose work I was impressed by and contacted them on WhatsApp. I wanted to be a quintessential Bengali bride and I was impressed by Mr. Ujjwal Debnath's work especially his eye makeup and contacted him. Luckily, he just had one spot left on Jan 18th and I was his last bride that day.
For my reception, I was going to wear a lehenga and wanted makeup that would complement my lehenga, my in-laws booked Mr. Nanda Majumdar. Makeup artists get booked months in advance; sometimes a year in advance hence I would strongly encourage booking them as soon as you have a set date in mind.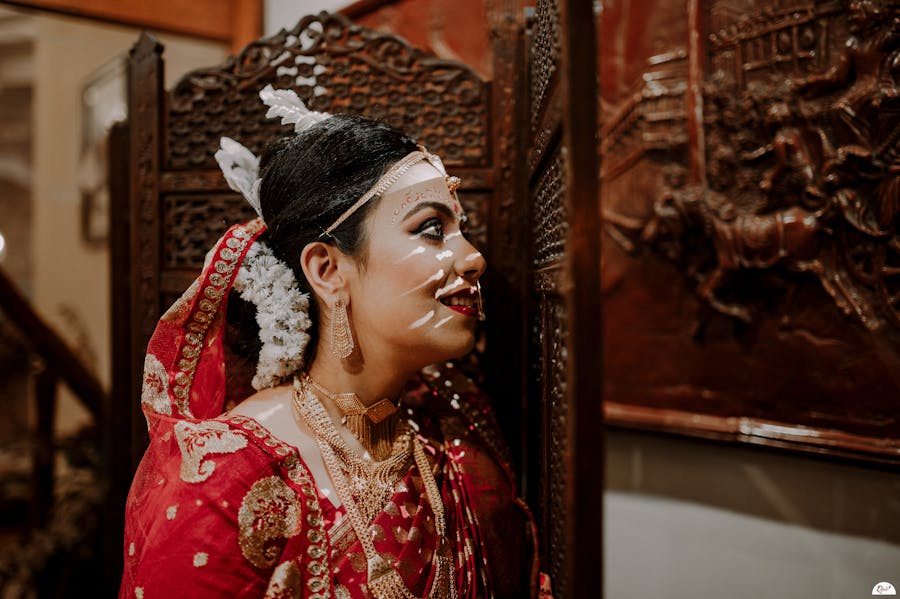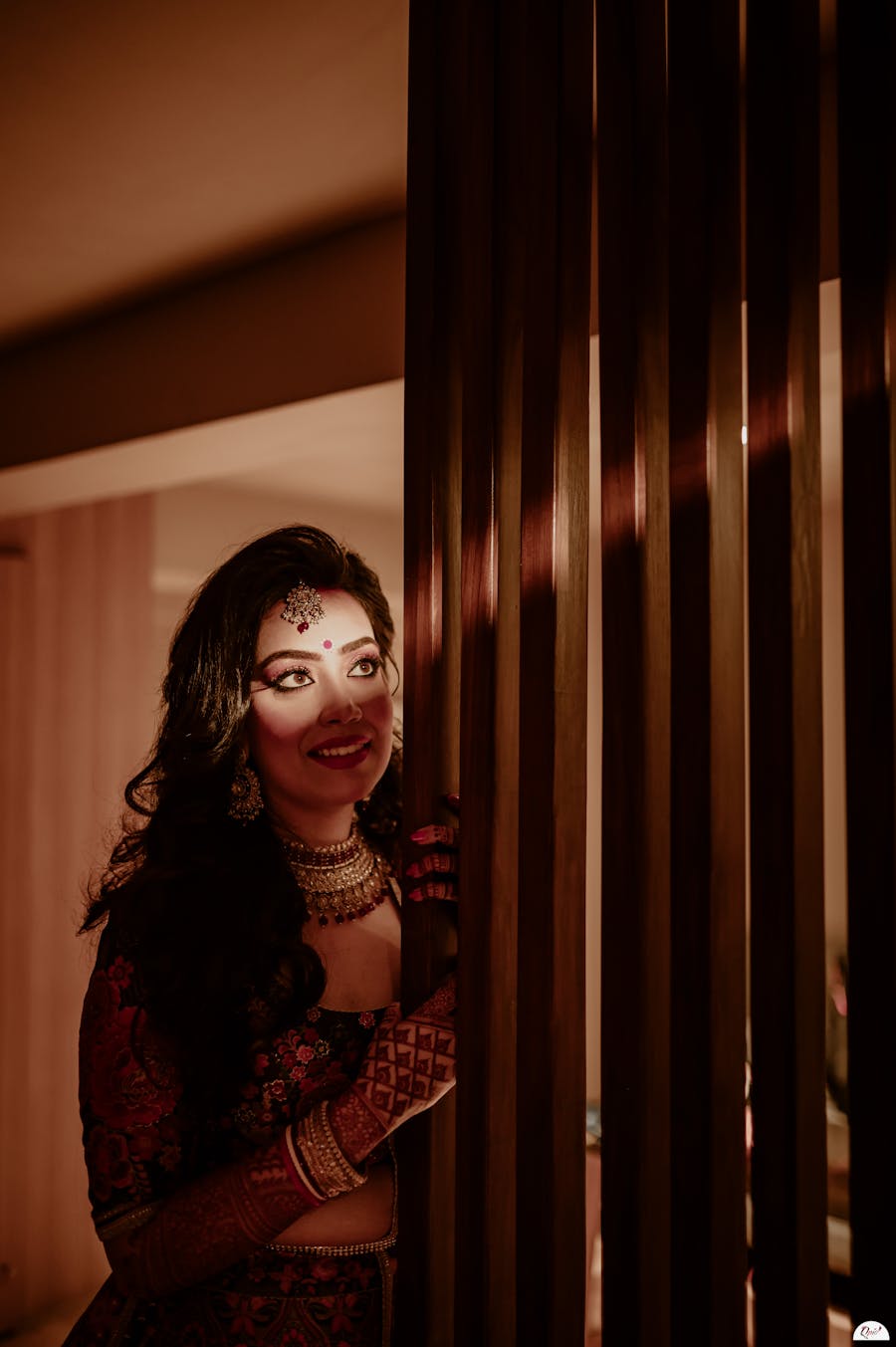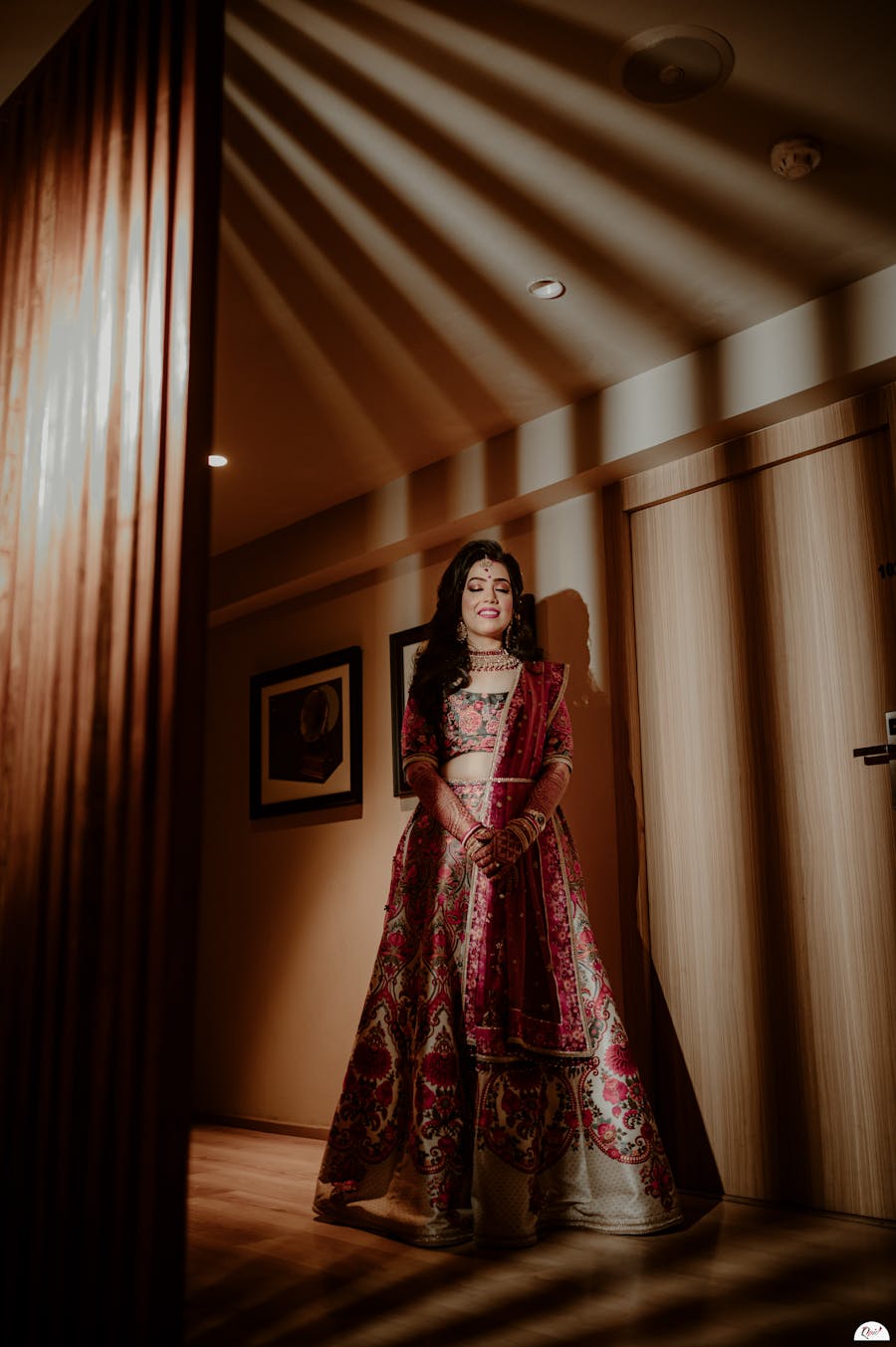 Find A Beautiful Venue:
Choosing a wedding venue was one of the most important parts of the wedding since a lot of other decisions would be based on the venue location. We wanted to get married at a place where both our and our guests' safety would not be compromised, given, we were getting married in the middle of a pandemic. The last thing we wanted was our guests contracting the disease while attending our wedding.
I had always wanted to get married in an open space. After many thoughts and deliberations, and keeping our preferences in mind, we got married on the rooftop of Hotel Peerless Inn, which meant people could be socially distant, there was open ventilation at all times, in addition to everyone strictly adhering to COVID related protocols.
The hotel also provided provide us with a little room next to the terrace where anyone could seek some rest in case, they wanted some respite from the cold winter of a January night.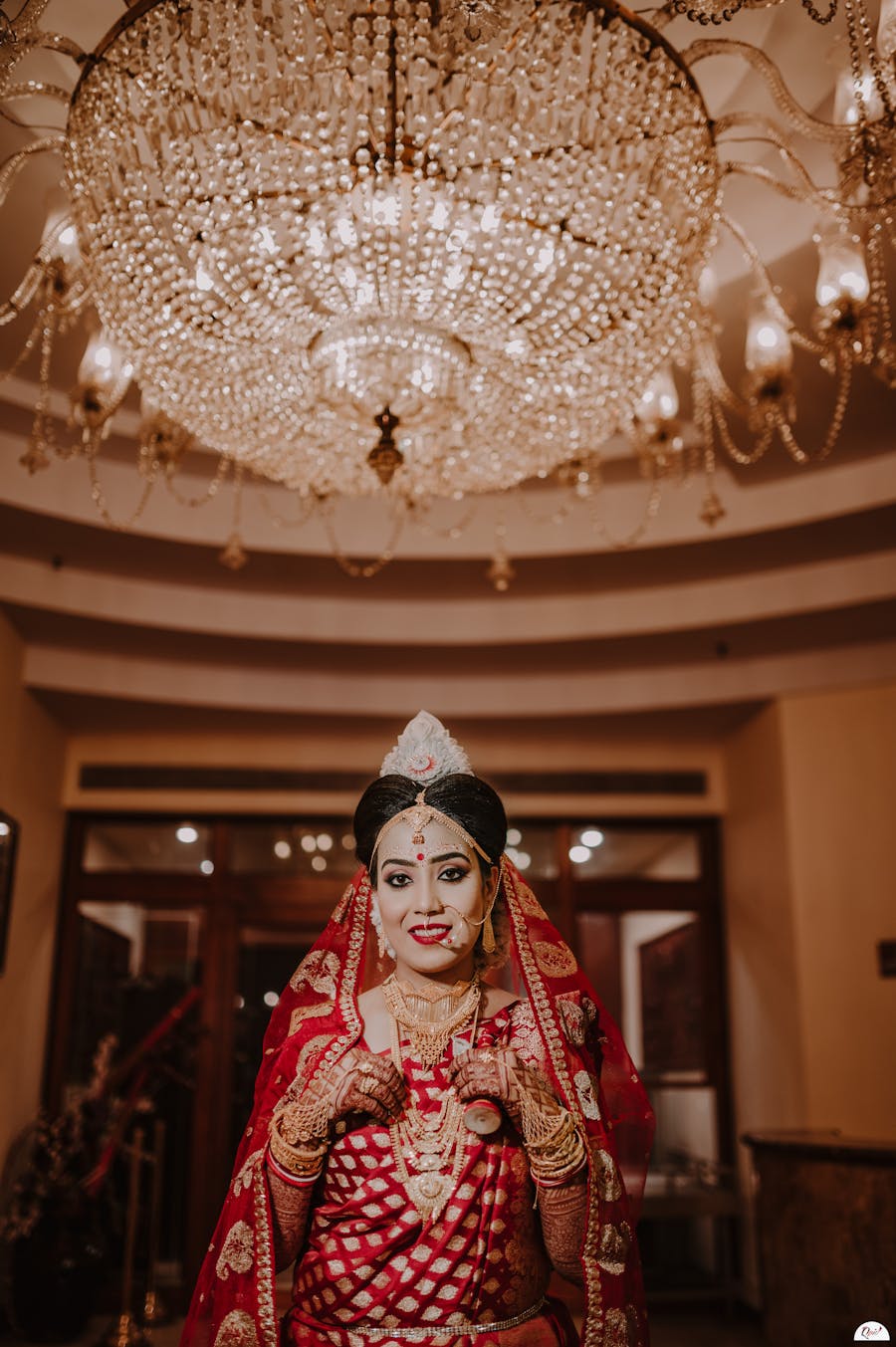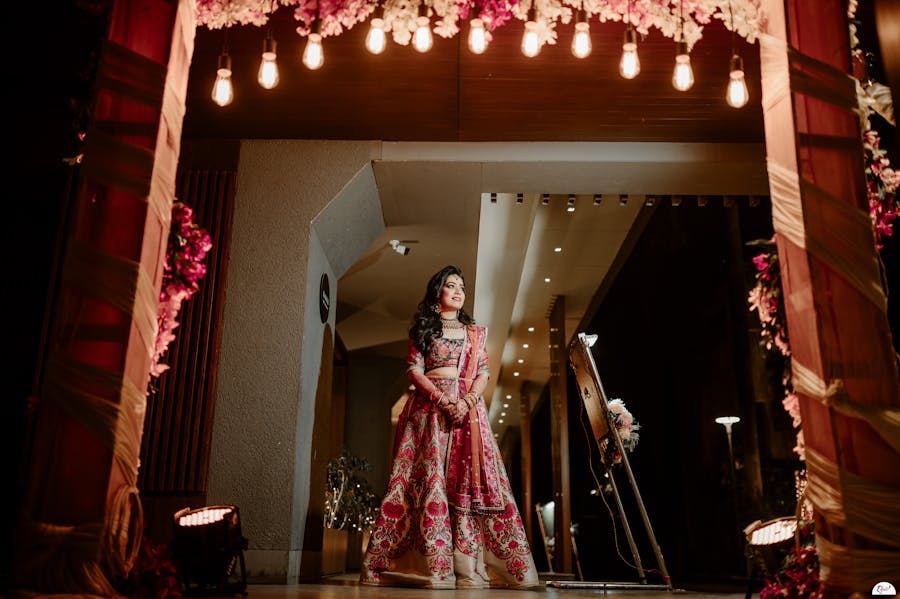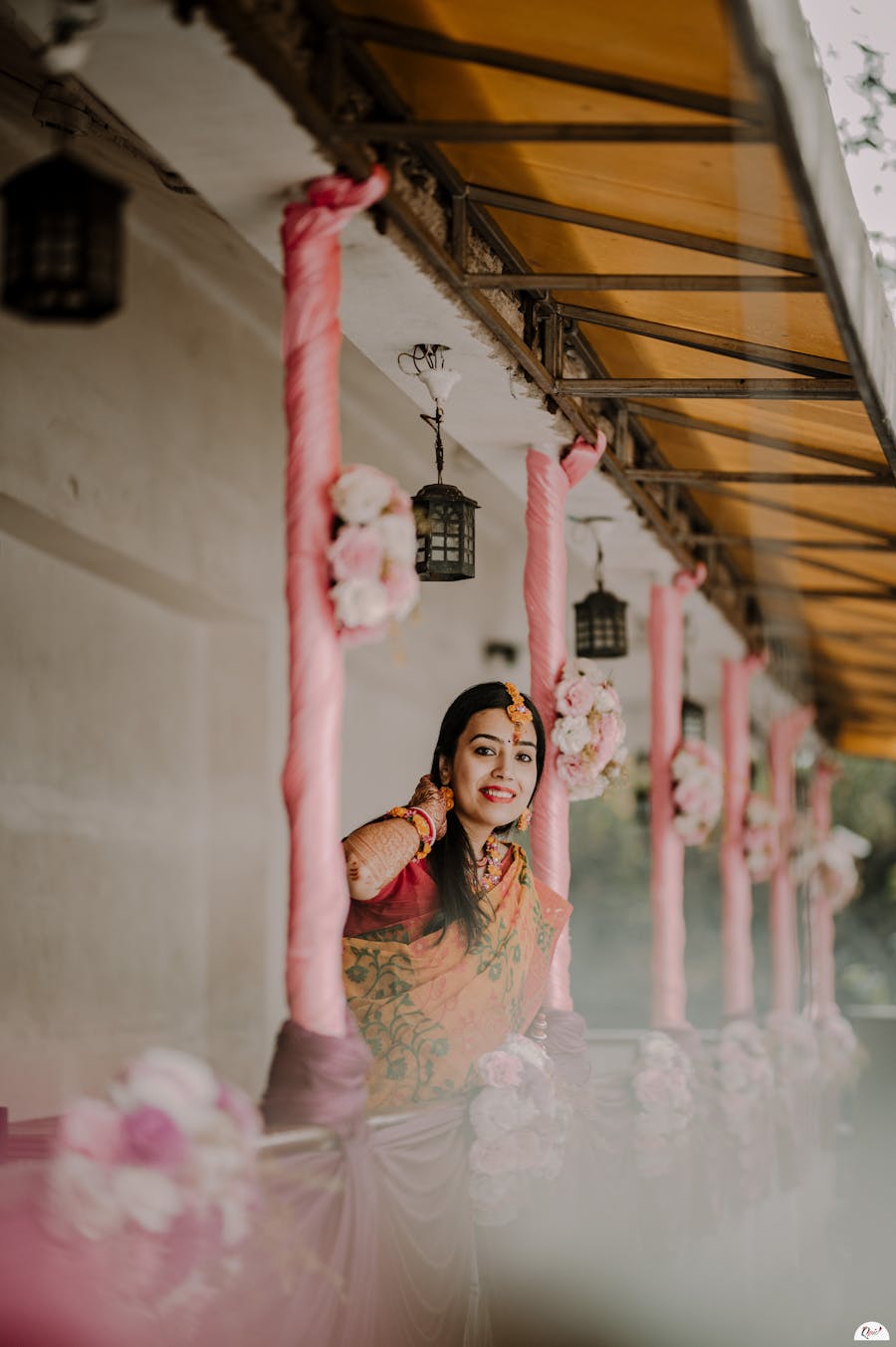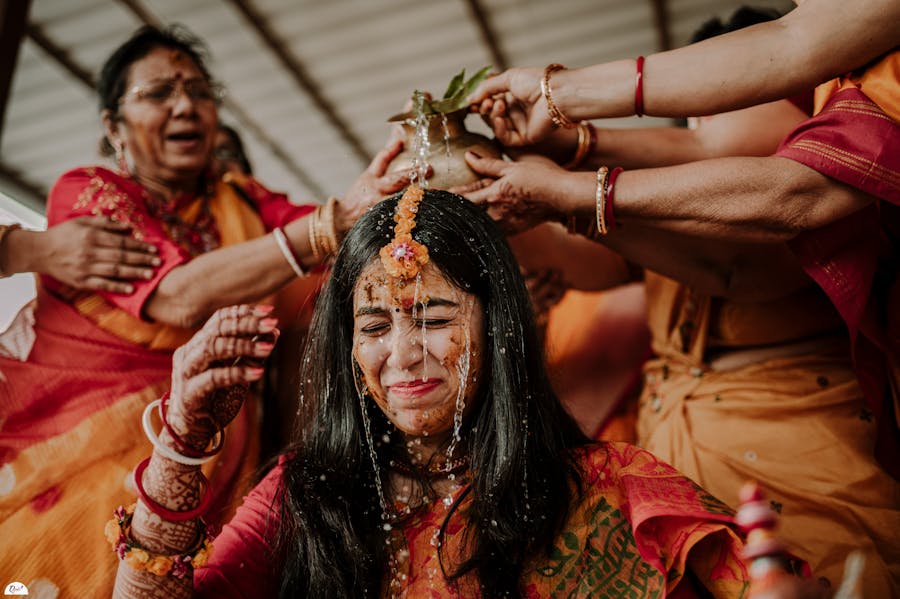 Wedding Trousseau And Jewellery:
As the days inched closer, we started organizing our wedding trousseau and jewellery. I had bought my wedding benarasi from " Adi Mohini Mohon Kanjilal" in Kolkata on my previous visit to India (when my wedding was fixed). I bought a couple of other heirlooms benarasi sarees online from the "Sacred Weaves" (they were carrying certification to validate their authenticity).
They are based out of Varanasi. I did however request for a video call before I made the payment so I can physically see the sarees I was purchasing and know I wasn't getting duped. I must add that I was very happy with the purchases and all the sarees carried certification to confirm authenticity.
My wedding jewellery consisted of stuff that my mother had been buying for me over the years along with some that were brought from my earlier visit to India. For our reception, we wanted to go Indo-western. We started our search by browsing for designs online on multiple websites including Aza Fashions.
Once we selected a particular Tarun Tahiliani Lehenga for me, and a complementing bandh gala for Santanu, we approached the Tarun Tahiliani store in Kolkata, they were prompt and flexible about our requirements. We gave our measurements over a zoom call and went for our trials just days before the events. Fortunately, we did not require any major alterations.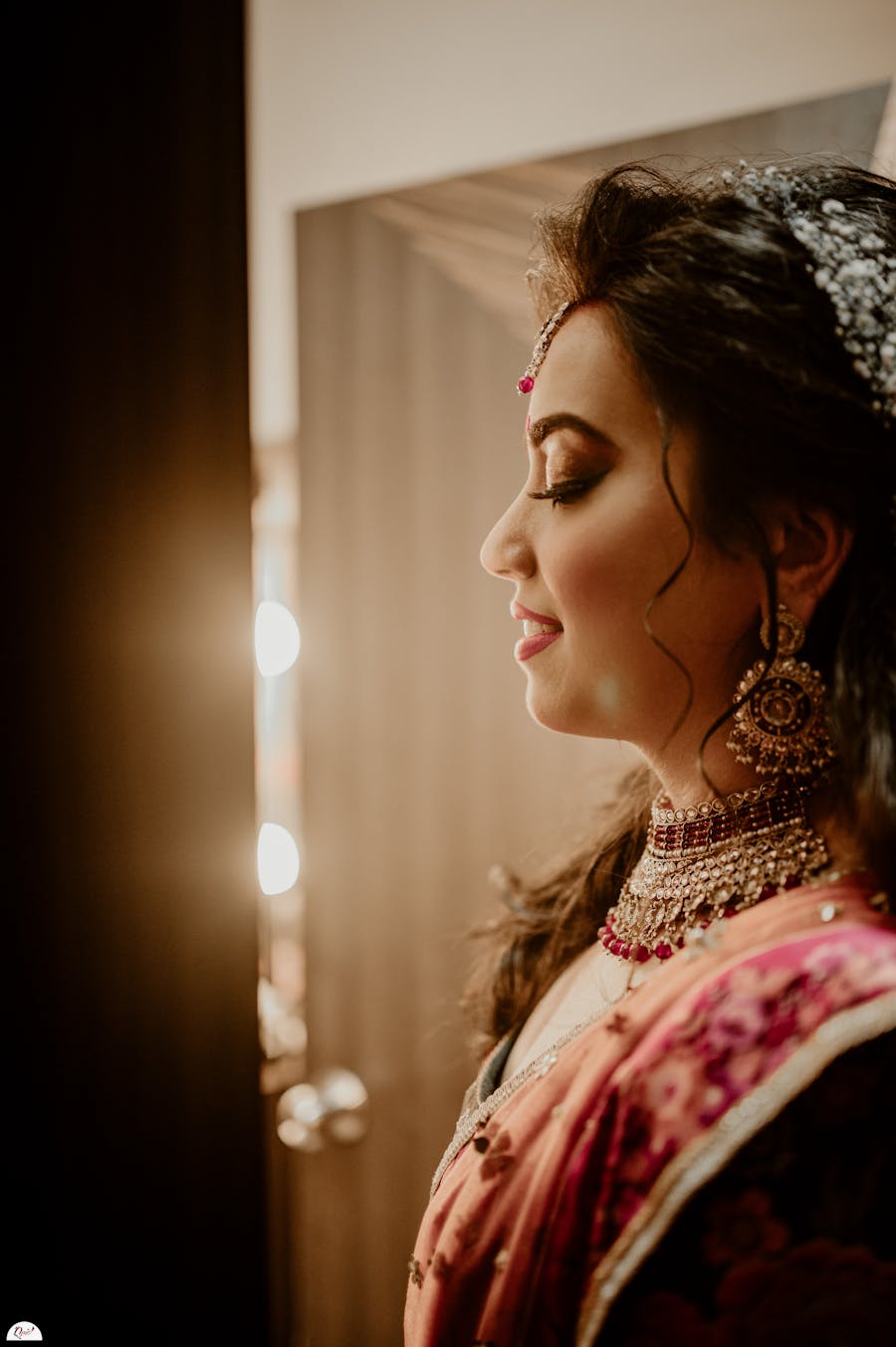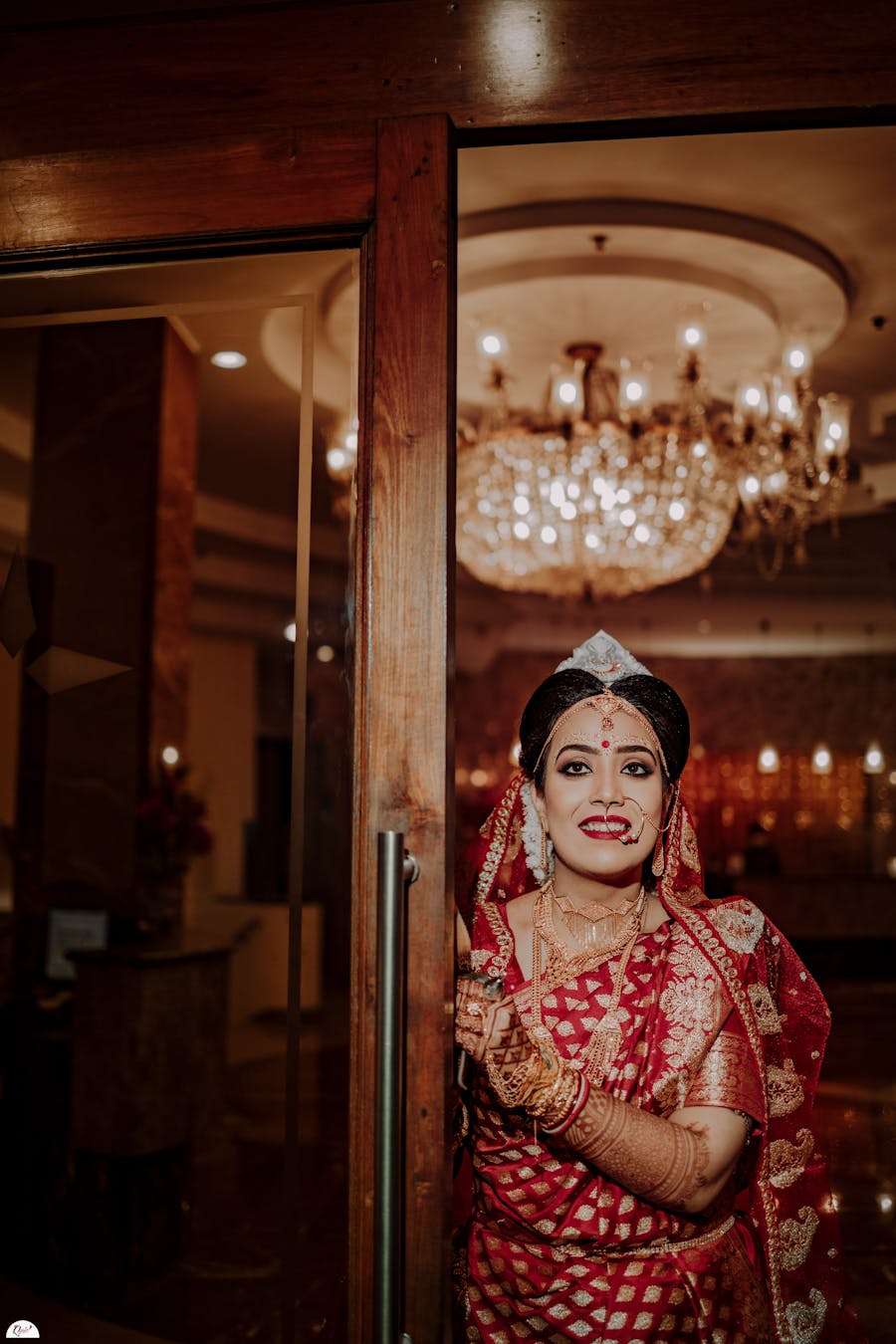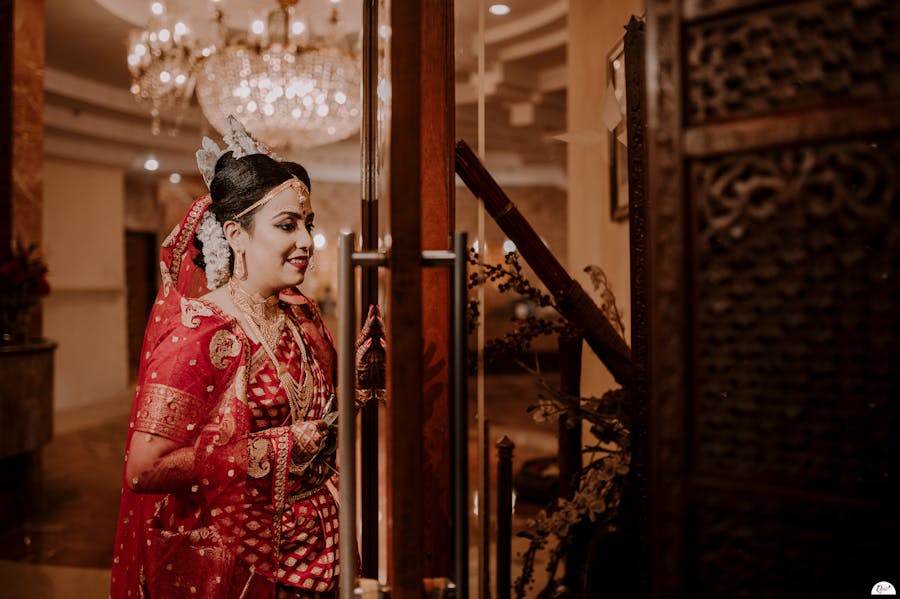 Recommended: Traditional Bengali jewellery collection for your wedding in 2021
Choosing A Mehendi Artist:
I researched online using the services of "Wed Me Good". I was really impressed by their multiple filters for city and locality and the option of choosing from multiple artists. I checked the works of artists I had shortlisted on Instagram and then multiple artists for availability and charges. I left the final negotiation for one of my aunts.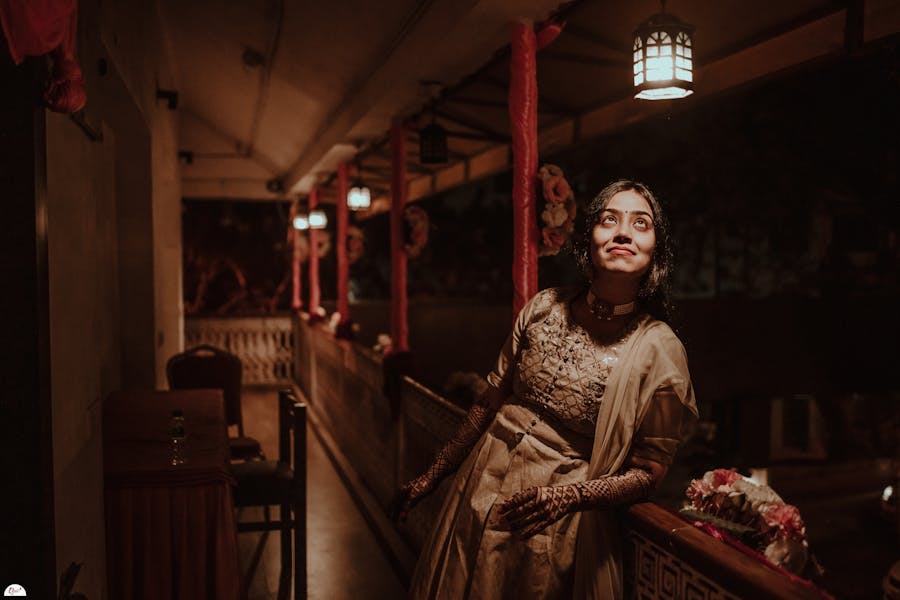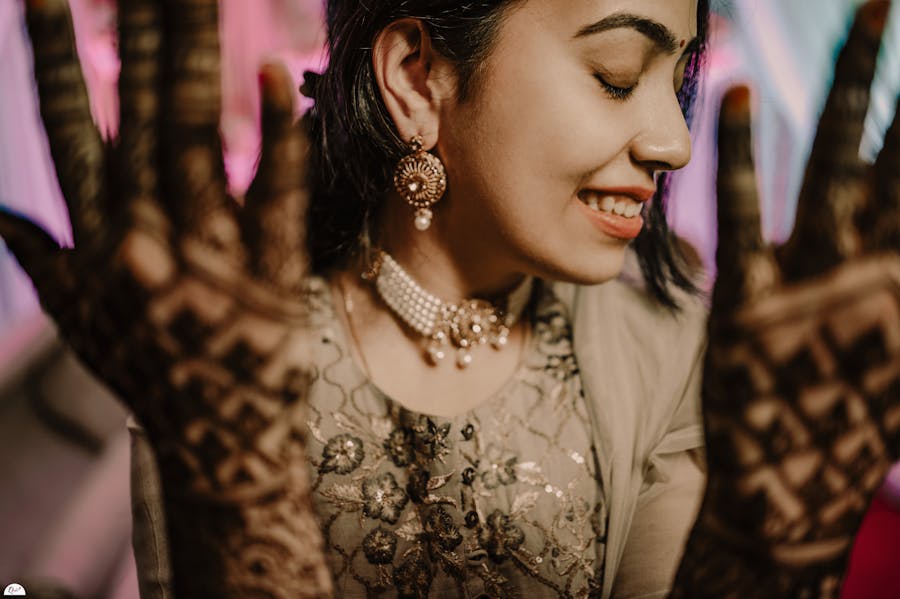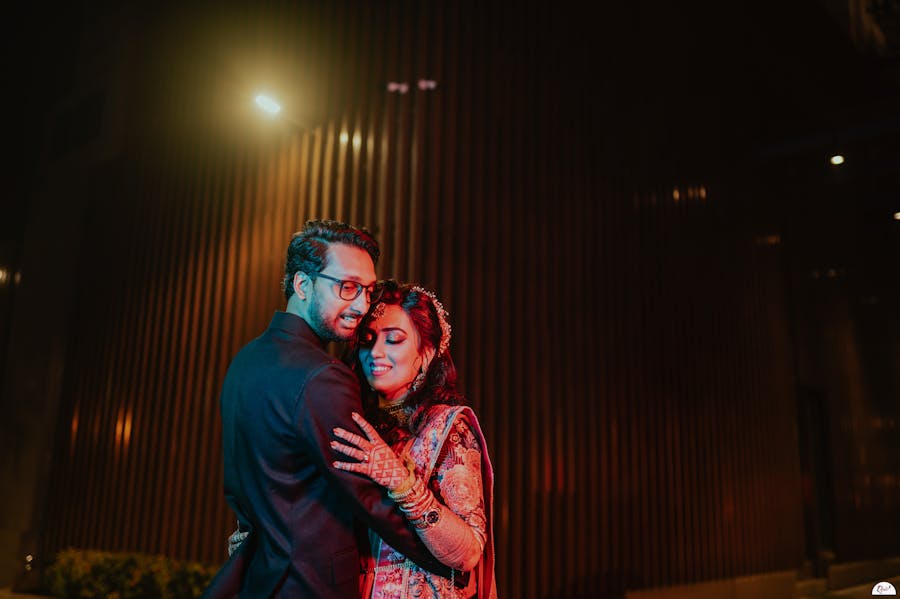 Must Read: Top Mehndi Designs for Brides in 2021 - Qpidindia
Wedding Invites:
Santanu and I wanted the wedding invites to be unique and fun- something that reflects our personalities. So, while our parents got the traditional invites printed for our extended families and family friends, we started searching on Instagram for some inspiration. There we stumbled upon Mithila Ananth's page called, "Doodlekaari" and we absolutely loved her work.
We spoke to her and she came up with the fabulous digital invites that reflected who we are and our stories in the most beautiful manner. The invites were then circulated through email and Whatsapp.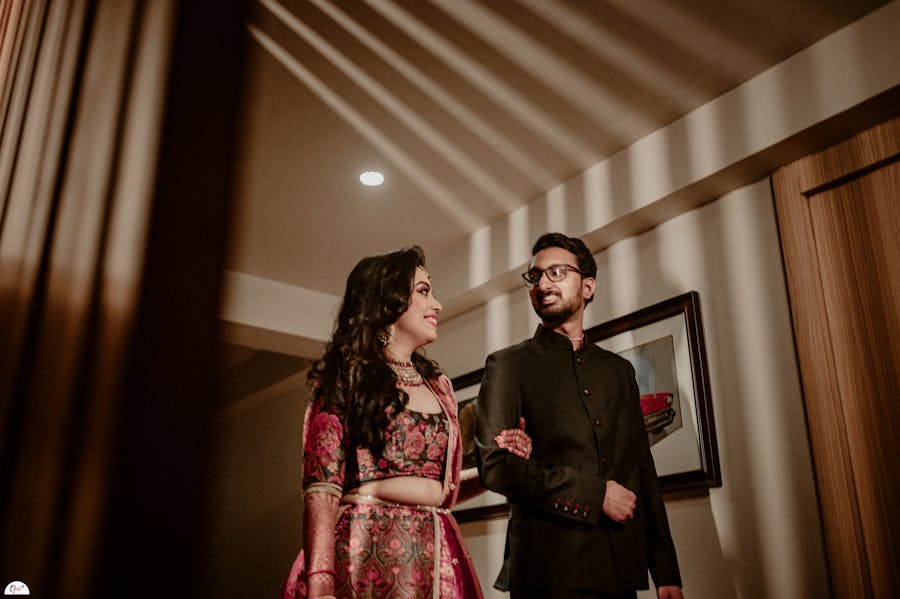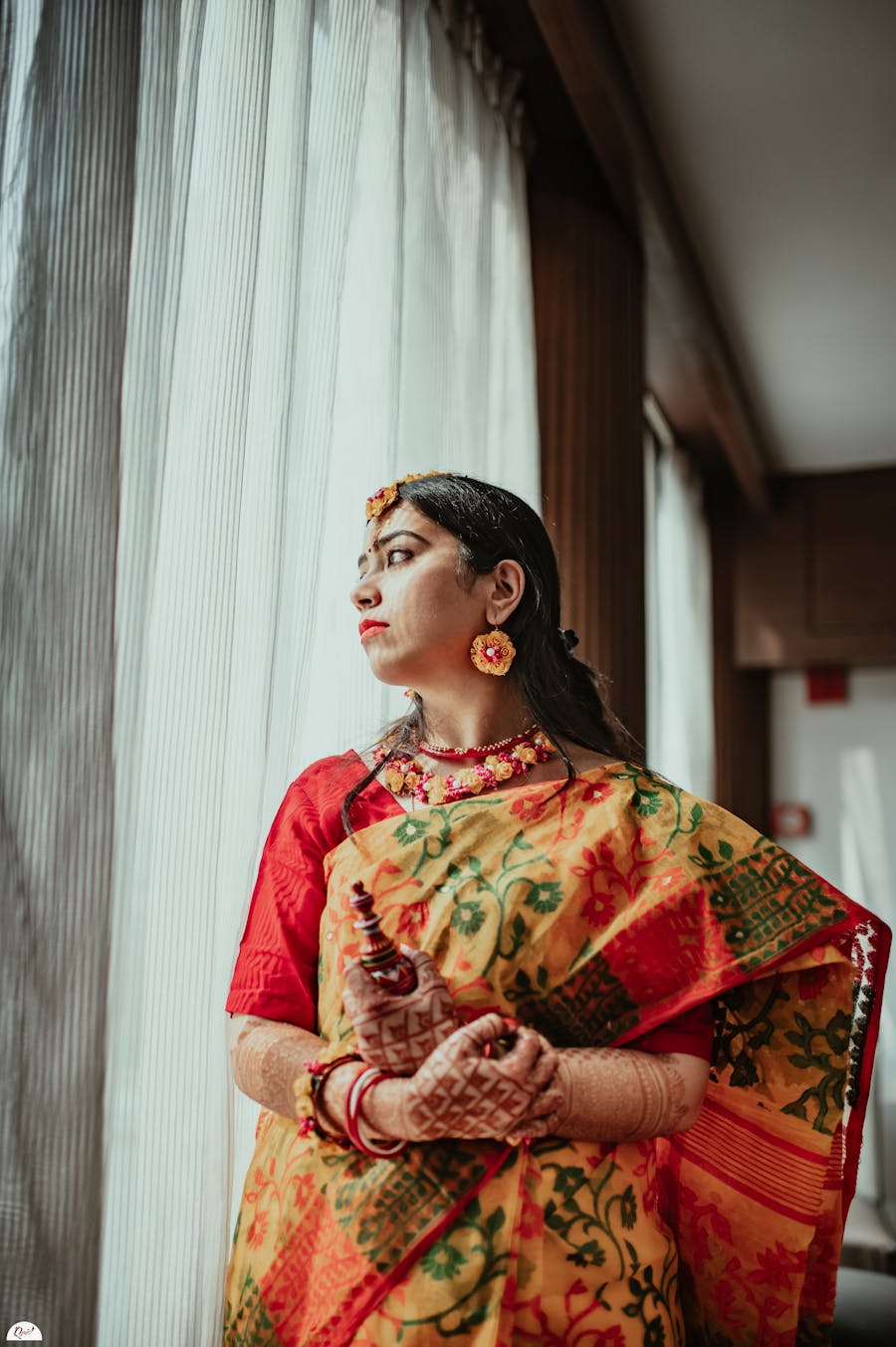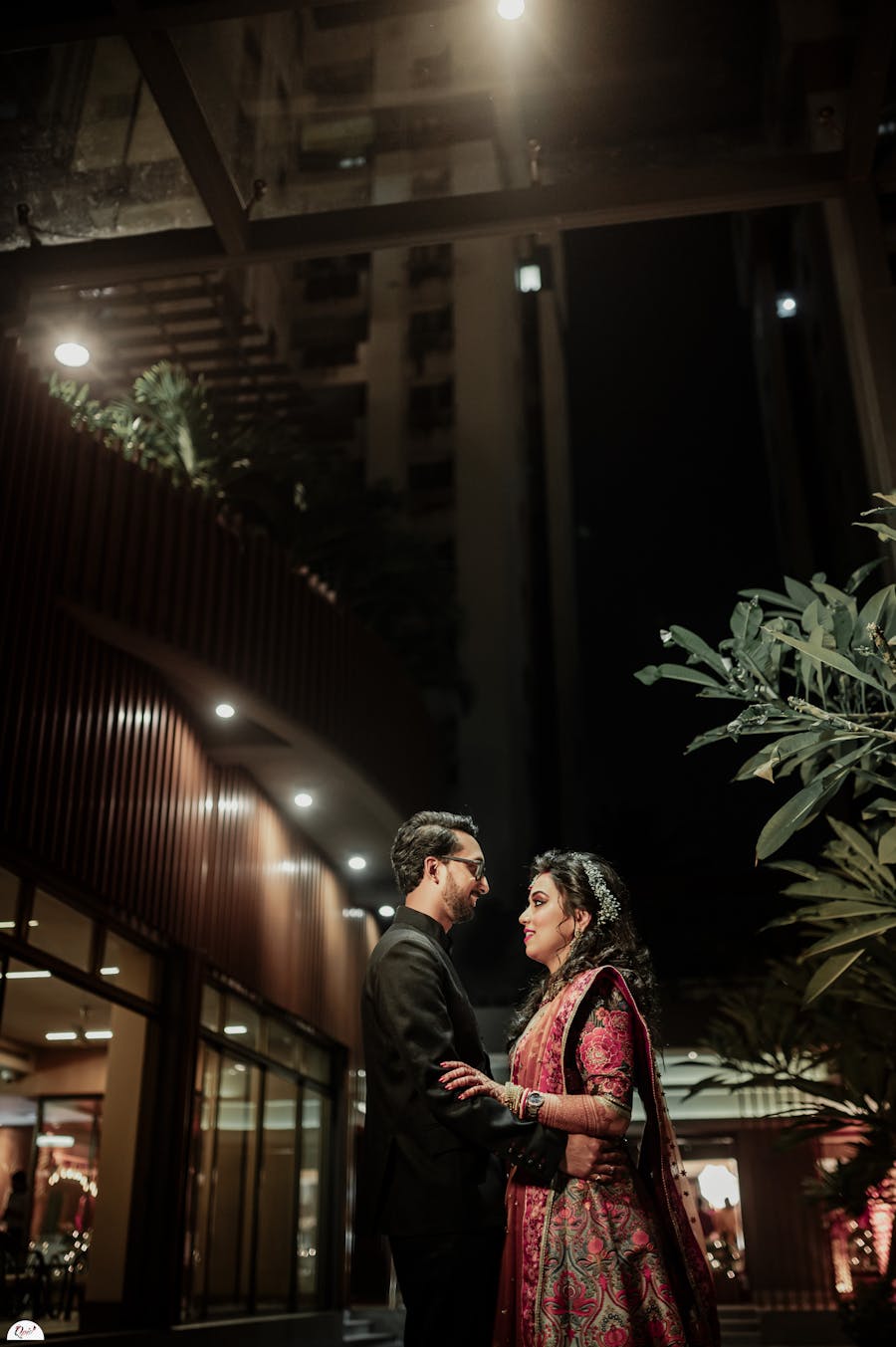 Miscellaneous:
Since I had about a year to plan the wedding, I planned a lot of expensive purchases around the sales season. In the US, a lot of expensive stuff is offered at heavily discounted prices during thanksgiving. I bought a lot of stuff from my trousseau my friends and gifts around that time for very competitive prices.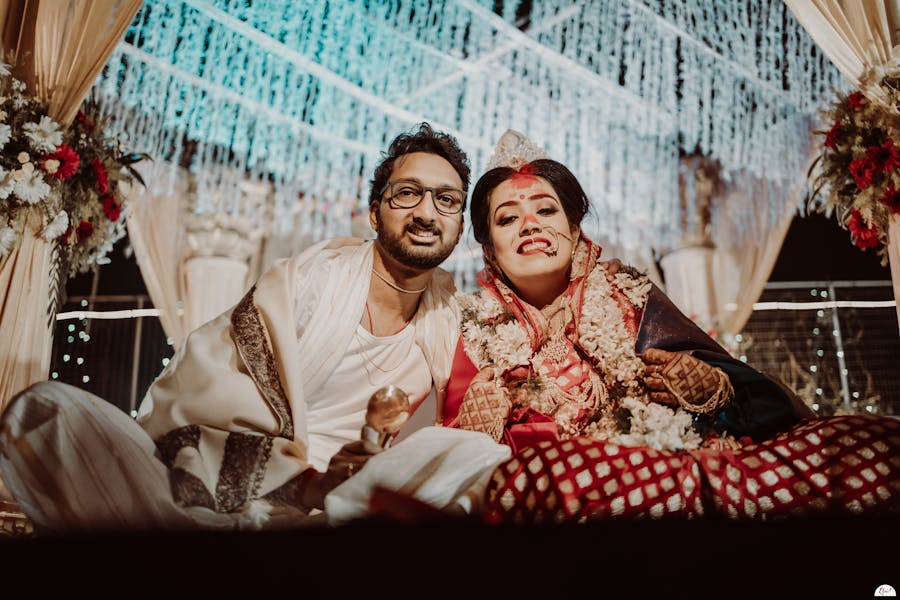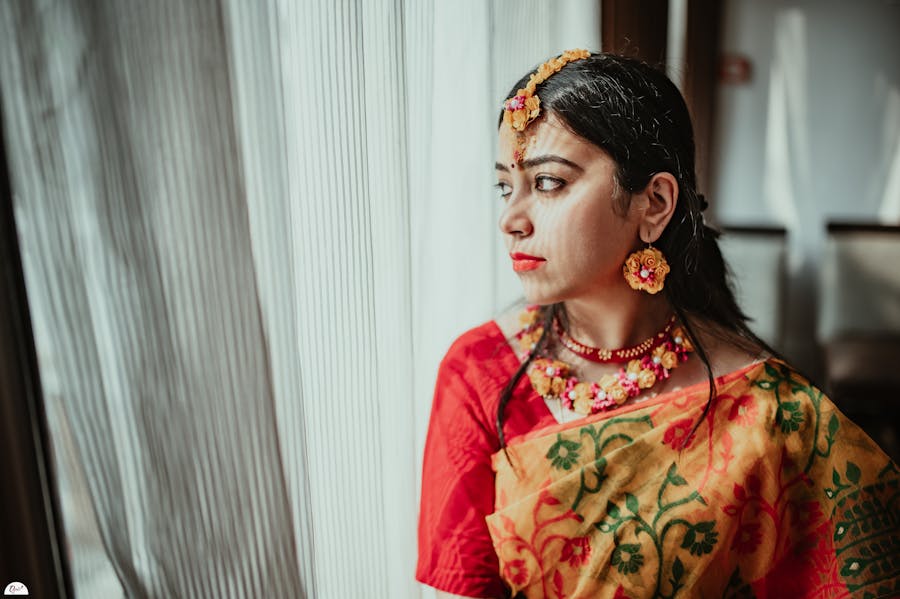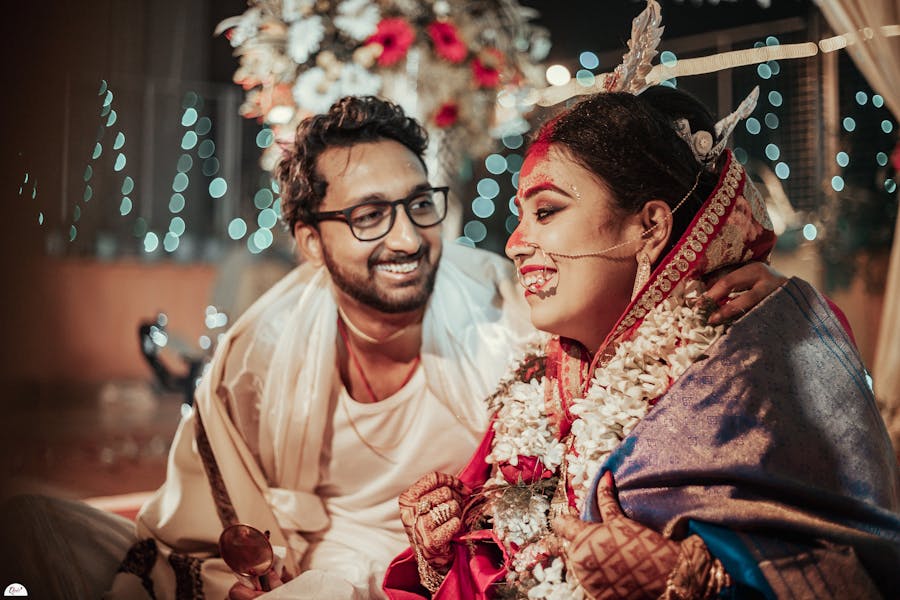 Take away from my wedding:
1. Delegate Tasks
As the saying goes," Planning a wedding requires a village". There is a certain level of stress associated with planning a wedding in a city where you do not live. My parents had delegated tasks to everyone in the family and it was one of the best decisions ever. It made them all feel involved during the entire process and everyone put in their heart and soul into making this event even better than imagined.
One of my aunts was responsible for arranging and organizing all puja-related paraphernalia. She took care of arranging the 'doshokorma', coordinating with the "purut moshai", buying my shakha – pola, our topors. She stayed wherever a puja was happening and even cleaned up everything after my wedding finished at 2 am. It eased my mother's workload. (Imagine the stress level involved if she had to clean up the puja spot at 3 AM and then go home and organize my bidaii.).
My mashi who has an impeccable aesthetic sense was in charge of managing and designing my attires and accompanying jewellery. Similarly, one of my uncles was in charge of coordinating with the authorities where my wedding happened. He and my aunt made multiple trips to the hotel to discuss decoration options, make changes to the menu, they even negotiated a better deal, none of which was possible just through emails given that my parents travelling to Kolkata before the wedding was ruled out considering covid was rampant all over India.
My father signed every contractor after a thorough review, but it allowed my parents to e not be consumed entirely by one aspect of the wedding.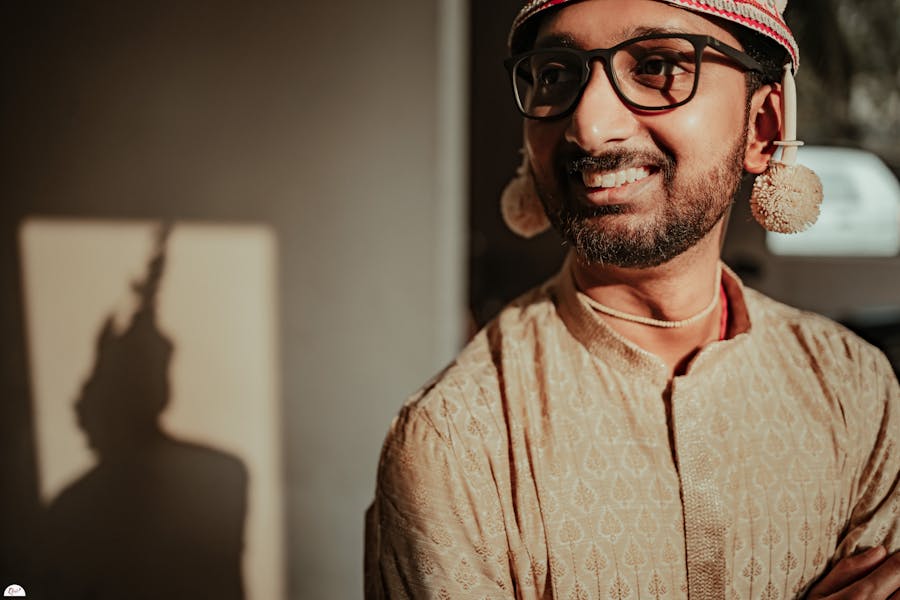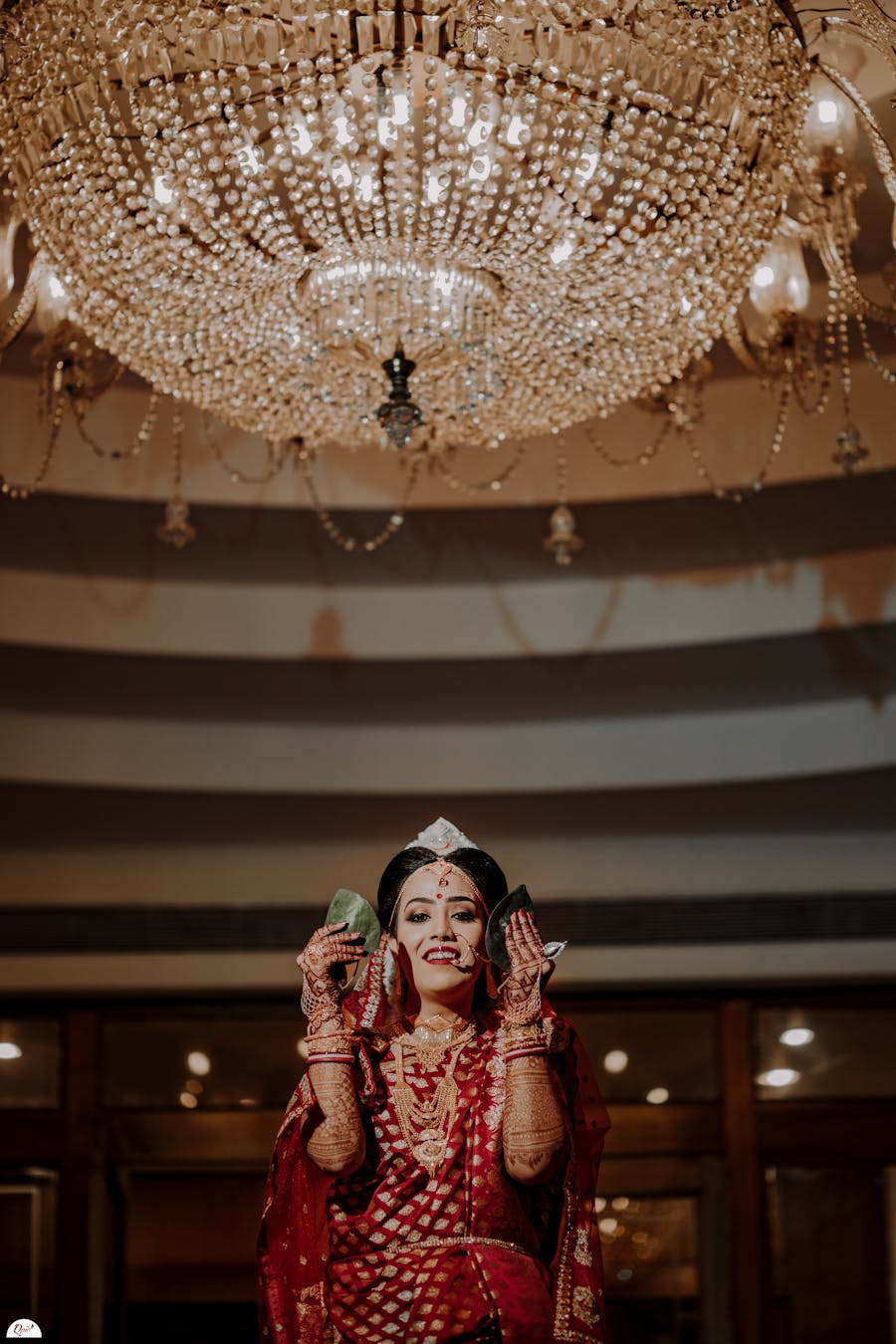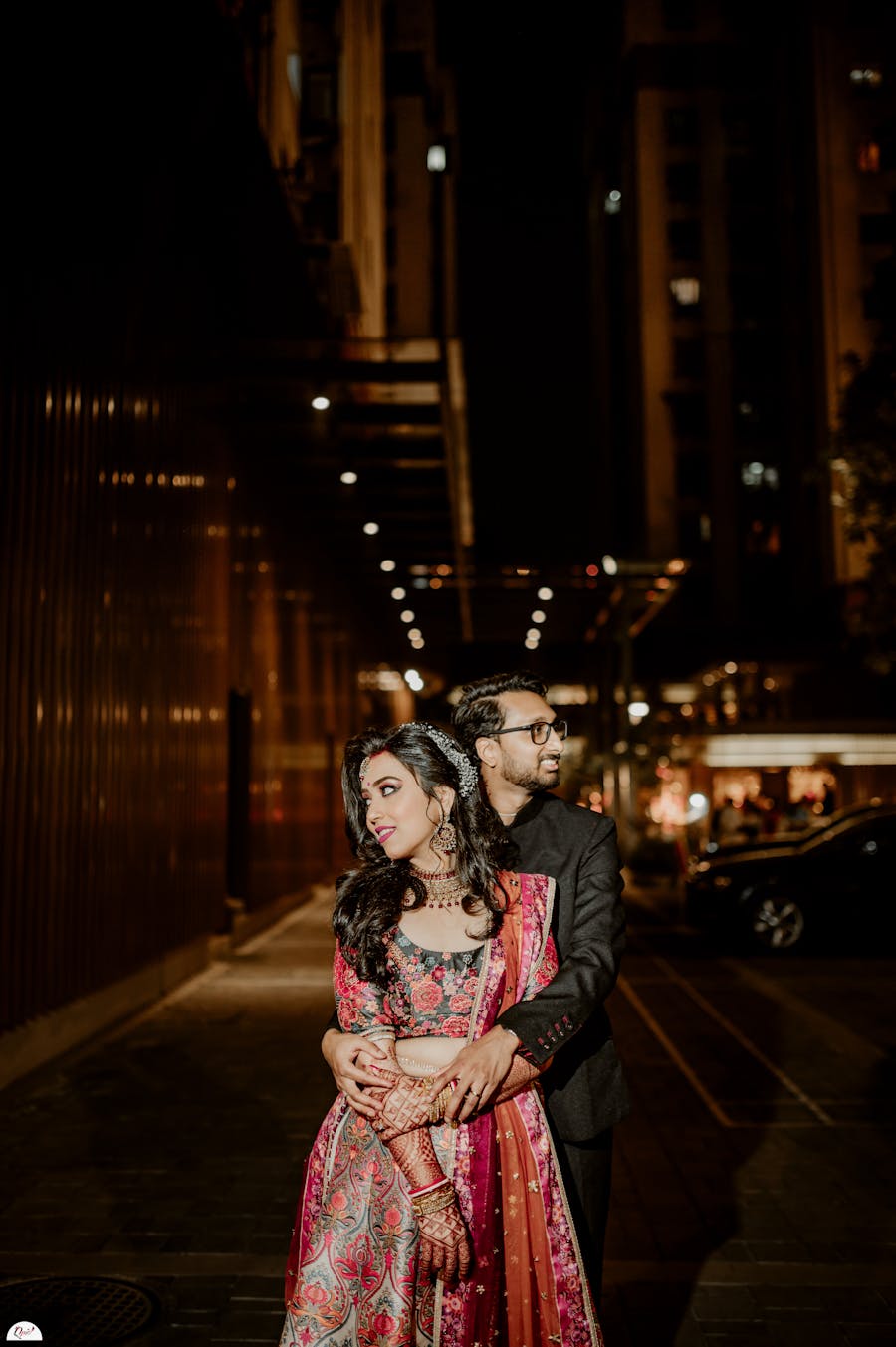 2. Make Use Of Technology
Thanks to the technological advancement world have made today. Every service provider has a WhatsApp account. To discuss every aspect of the wedding over video or voice calls, All you need is a smartphone and a decent internet service.
It will save you the trouble of paying multiple visits. Some of my most expensive attires were bought over video call after a thorough investigation through so as to not fall into a scam.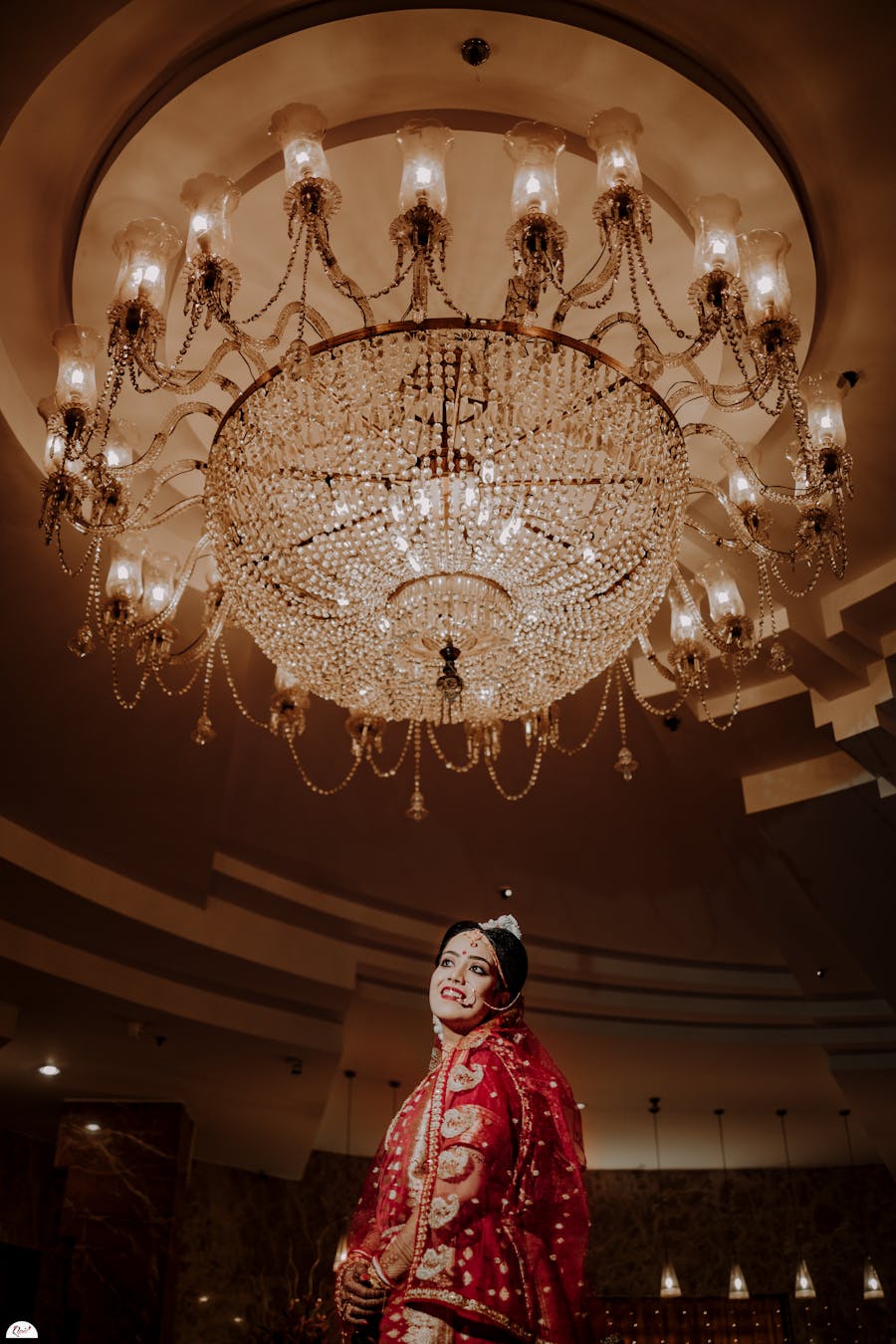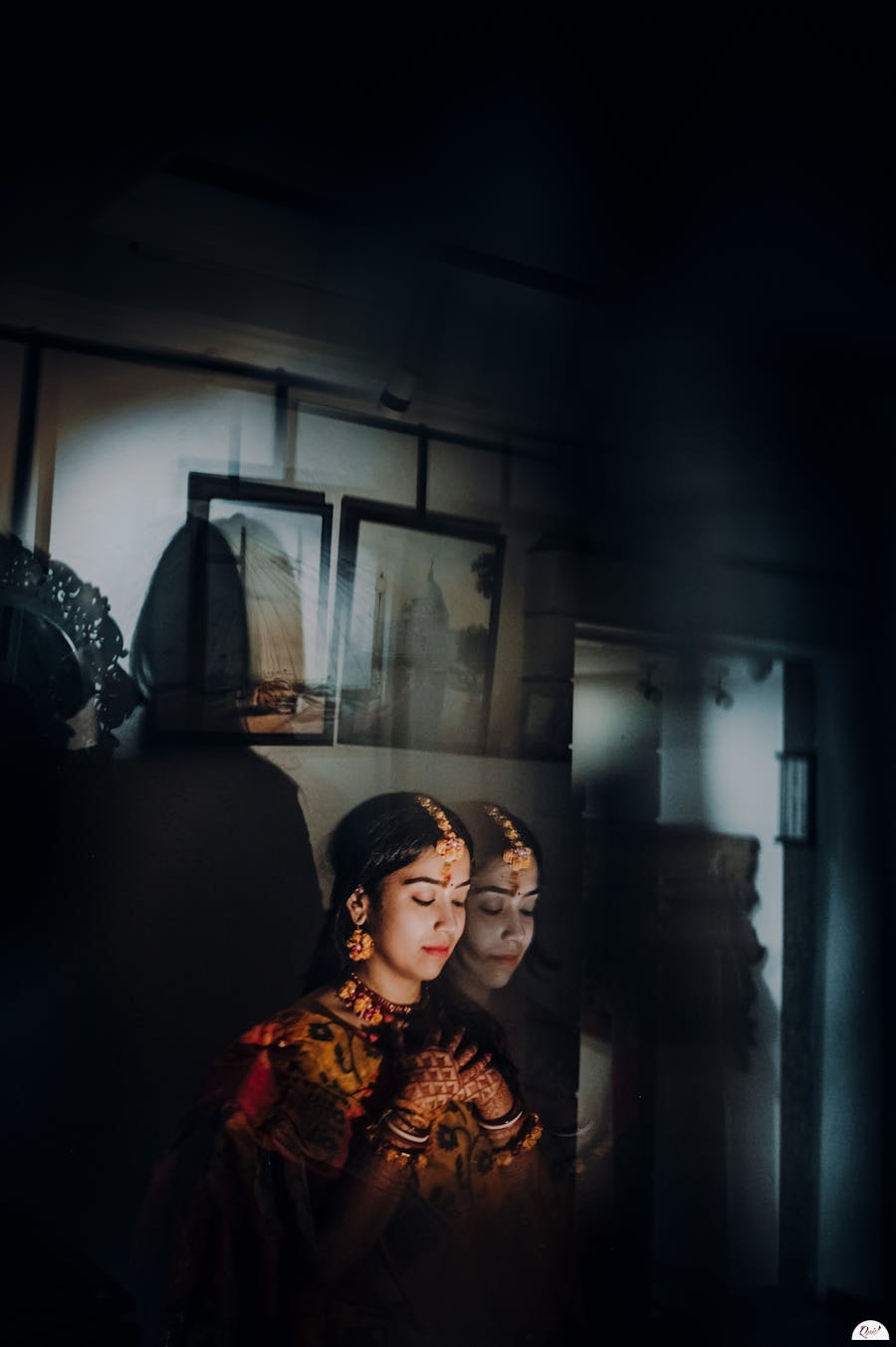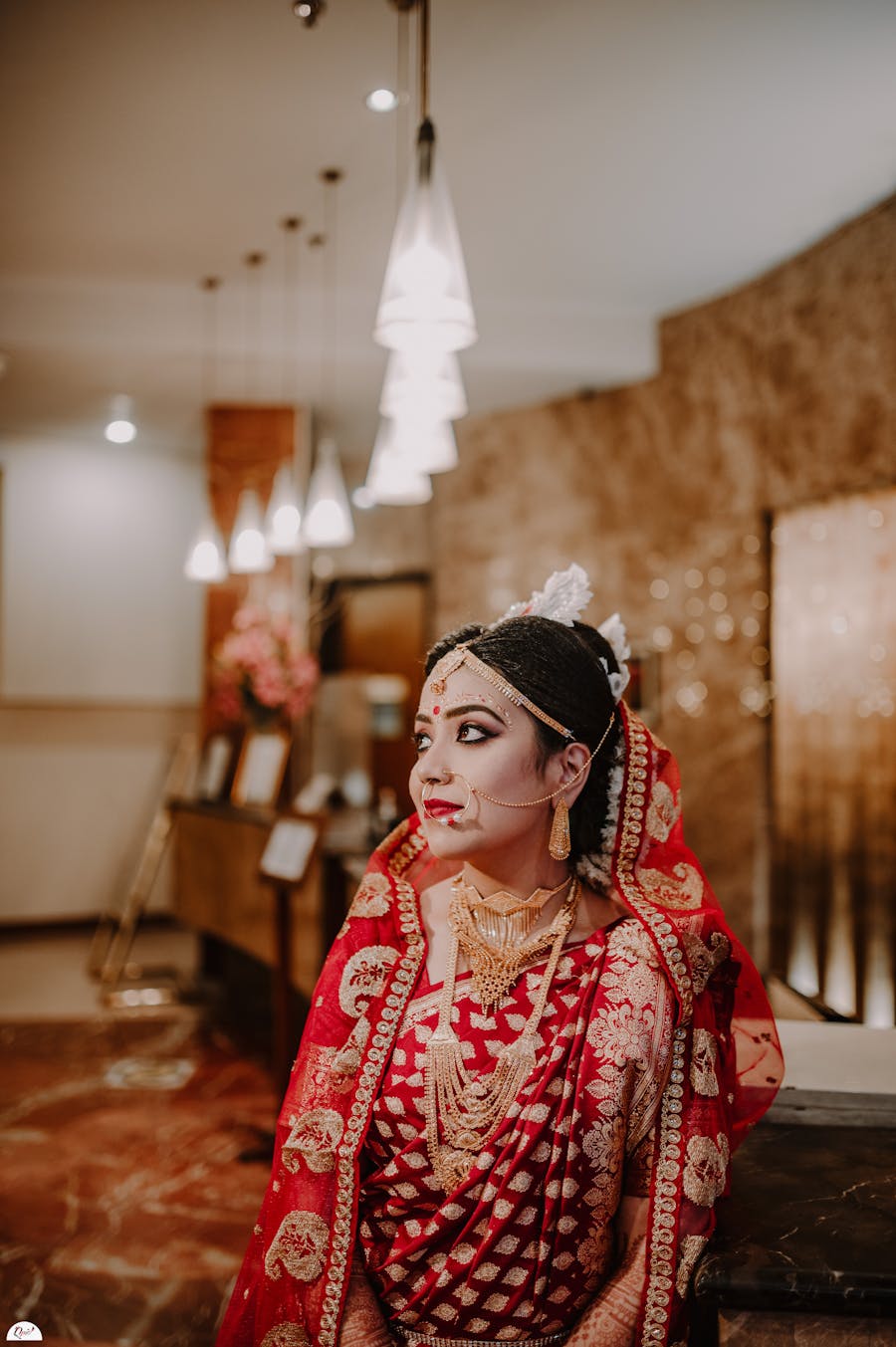 3. Plan Well
My father had excel sheets down to the level of which guest is occupying which room, who needs what kind of assistance, which room would be used to keep all the expensive stuff etc.
It saves a lot of anxiety on the day when guests are checking in and there is bound to be confusion. Similarly, he had excel sheets for transportation, food, etc.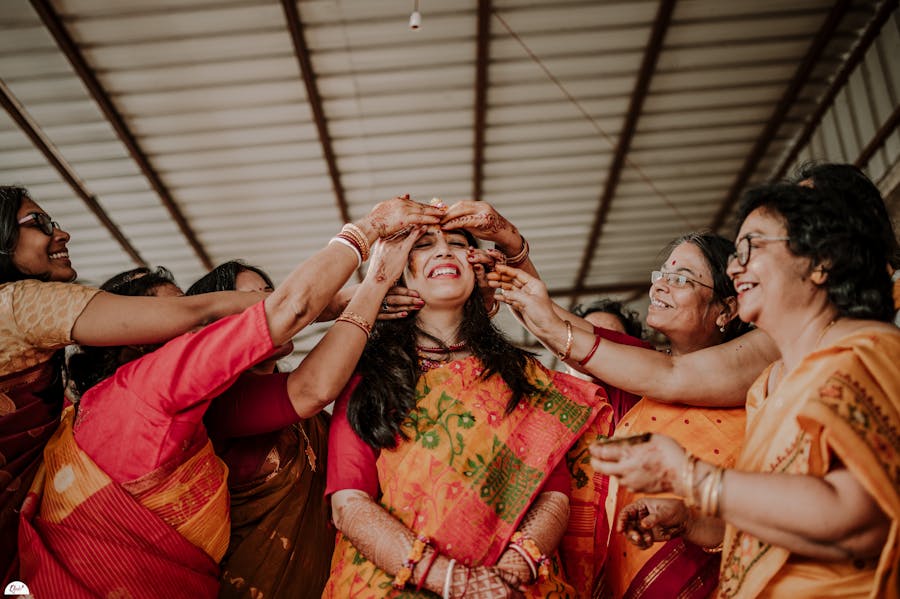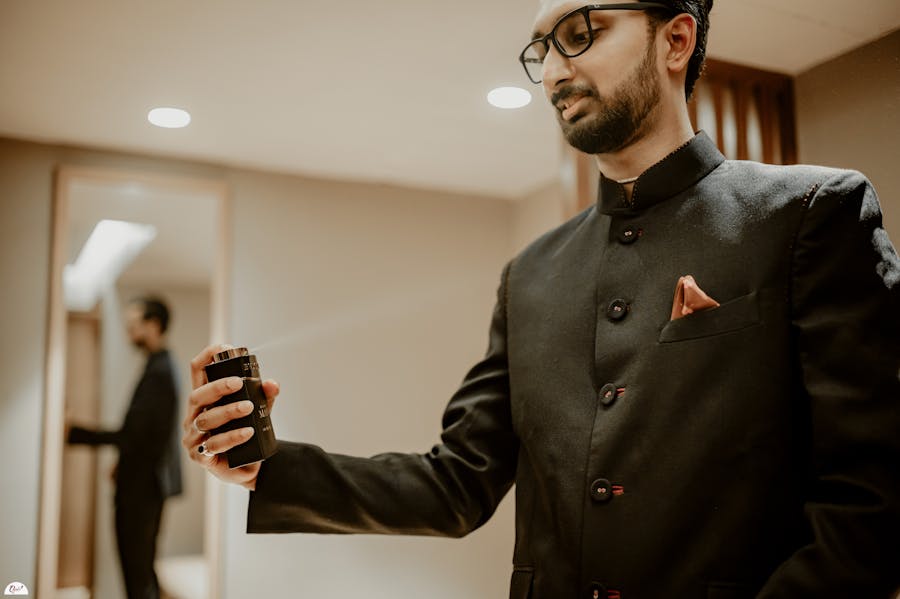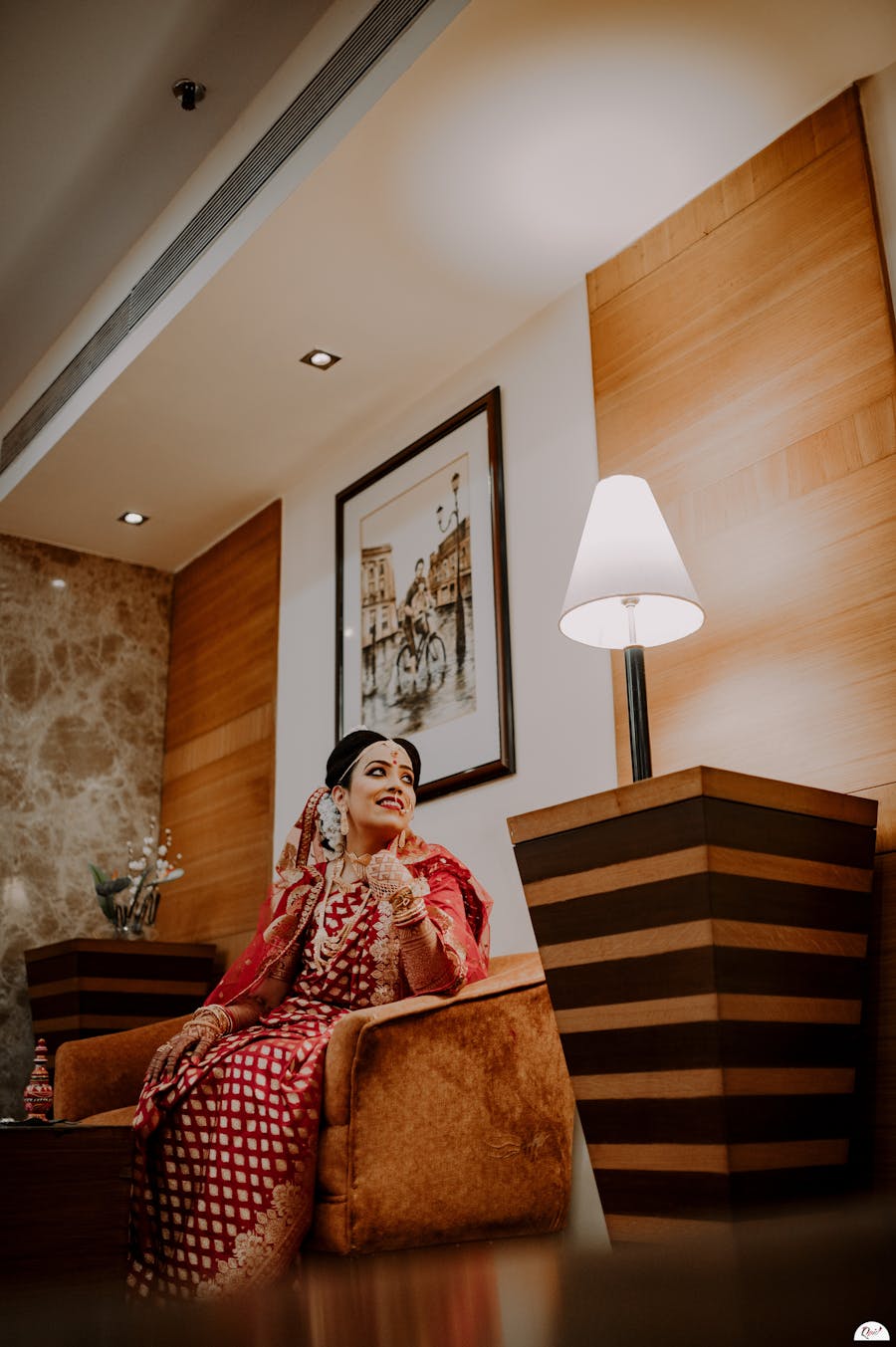 4. Stay Hydrated
On the wedding day, the bride is fasting since dawn and functioning basically on adrenaline. Try to stay well hydrated. I remember having developed a bad headache minutes before entering the wedding from dehydration and tea and coffee that consume makes it worse.
I ended up popping pills so I could look and feel my best. I would strongly recommend staying hydrated especially with water, nimbu pani, coconut water on the wedding day.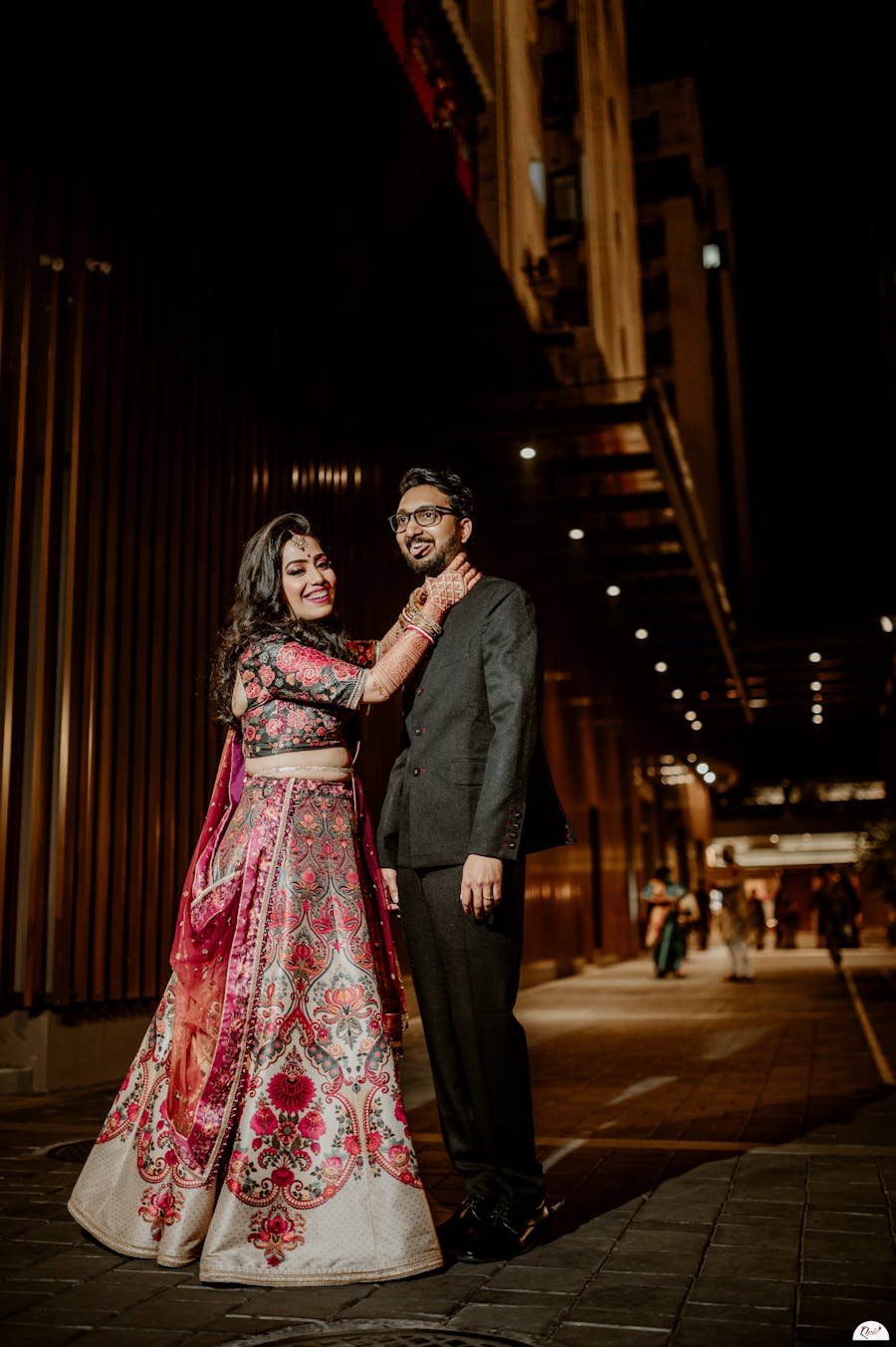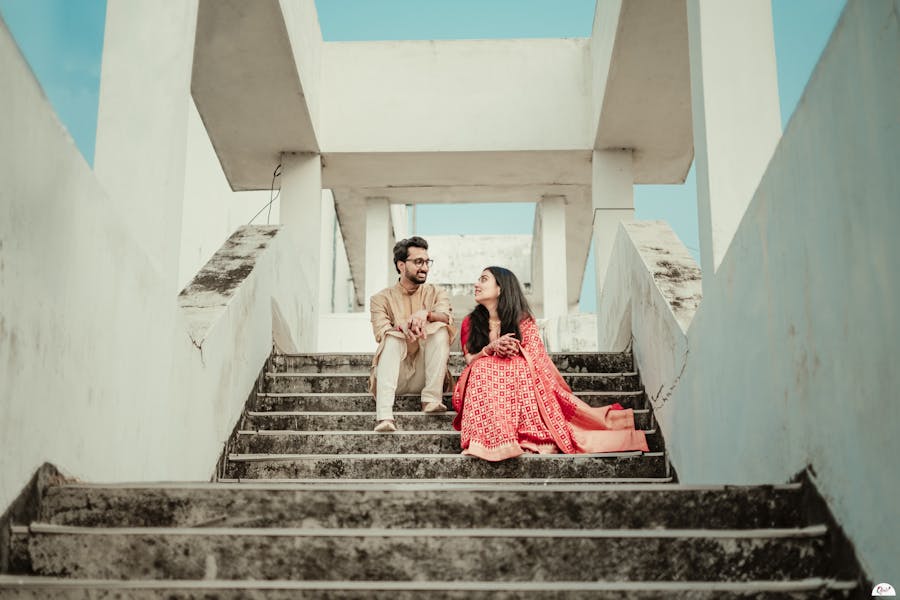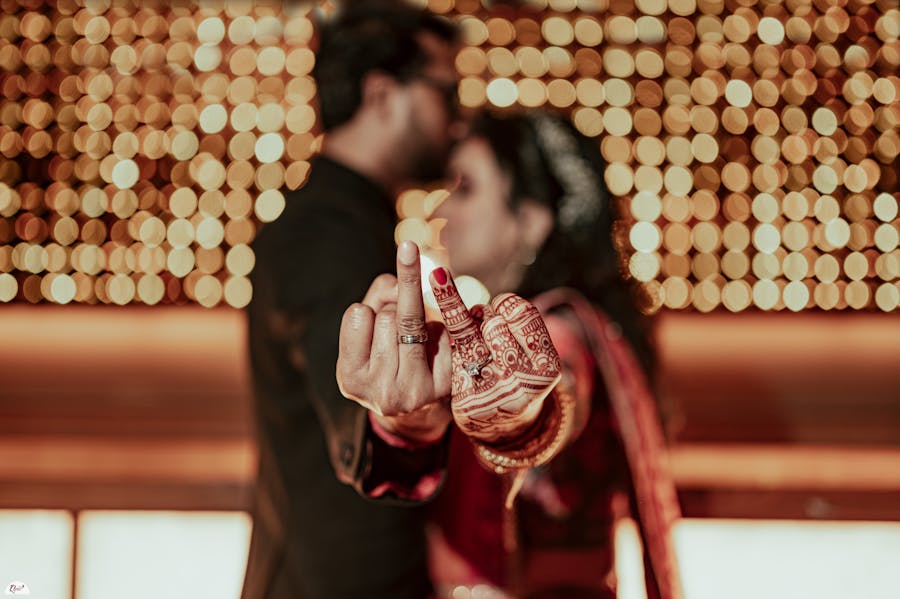 5. Let Your Heart Speak
Let your preferences be known during makeup. I remember one bride not being happy with her hair after her hairstyle was completely set with flowers and the makeup artist acknowledged her concerns and orders his assistant to redo her hair all over again.
I wish I wasn't shy and had let my artist know that I felt my hair was a little too puffed up for my liking. Most artists will honor your preferences.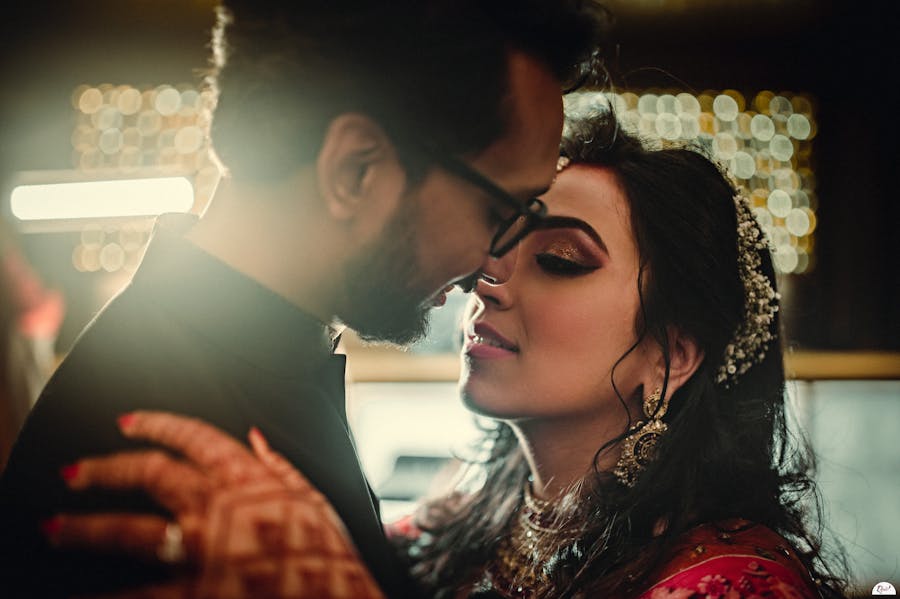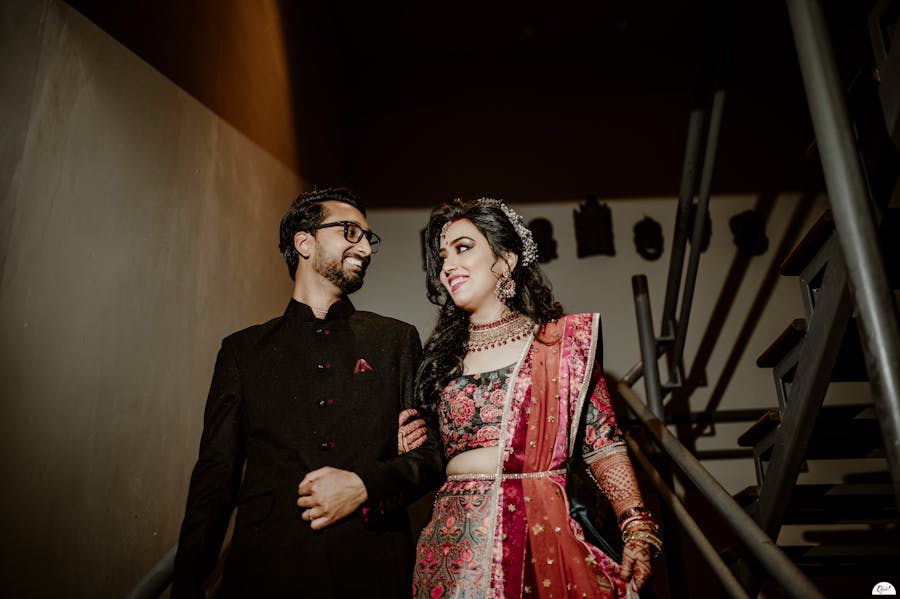 6. Lastly Enjoy Your Wedding
Most importantly, don't stress on your wedding day. Enjoy your wedding. Not all things will go to plan but if you fret over them, you will not enjoy YOUR WEDDING DAY. Leave the worrying and stress for someone else's wedding that you will be responsible for.