Bengali weddings are a beautiful combination of culture and tradition. From the vibrant colors of the saris to the intricate designs of the jewelry, every aspect of a Bengali wedding is a sight to behold. The ceremonies are steeped in ancient customs and rituals, which have been passed down from generation to generation. Every detail has its own significance and meaning, making these weddings truly unique experiences. Bengali weddings rituals are full of joy and celebration. They are an unforgettable experience that will stay with you for years to come!
Such a delightful and unique wedding ritual is an Aiburo Bhaat in Bengali culture. A Bengali wedding photographer loves to capture fun-filled moments of unique wedding customs. The pictures of an Aiburo Bhaat make a significant part of candid Bengali wedding photography.
Recommended: Trending Bengali biyer piri design for wedding
Why Is Aiburo Bhaat Ritual Celebrated?
This beautiful pre-wedding ritual symbolizes the union of two families. It is unique where the bride and groom are fed traditional Bengali cuisine by their family. The Aiburo Bhaat ceremony is considered to be a very auspicious event. It also celebrates the bachelorette of the wedding couple. It is believed to bring good luck for the couple's future together. This ritual is celebrated two days before the wedding takes place.
The Word "Aiburo" means young adult male or female while the word "Bhaat" stands for rice. So, the whole purpose of celebrating this ritual was to give a last bachelorette feast to the would-be-groom and bride. A variety of delectable dishes are prepared and served on a plate beautifully.
This ceremony has been passed down from generation to generation in Bengali culture.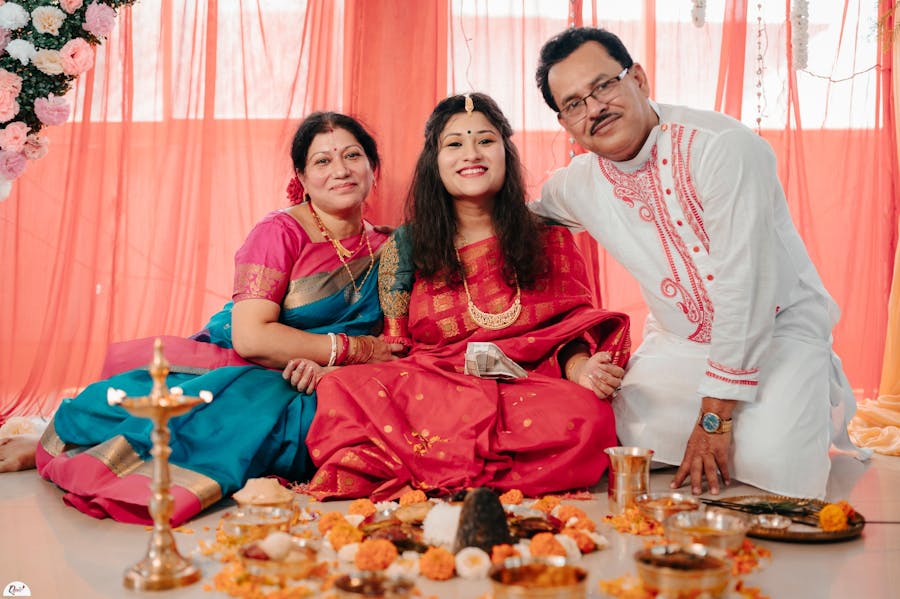 Delightful Bengali cuisines are the most important element of this Bengali wedding ritual. So, let's have a look at some popular dishes that you can have on your Aiburobhaat menu.
Must Read: Bookmark These Auspicious Bengali Marrriage Dates In 2023
10 Must-Have Aiburobhat Menu Recipes
1. Steamed Rice
Rice is the most important dish on your Aiburobhaat menu. Serving rice to the bride and groom on this day is considered auspicious. Steamed rice is served on a plate in bowl shape along with many side dishes. The beautiful aroma of hot basmati rice pleases everyone around.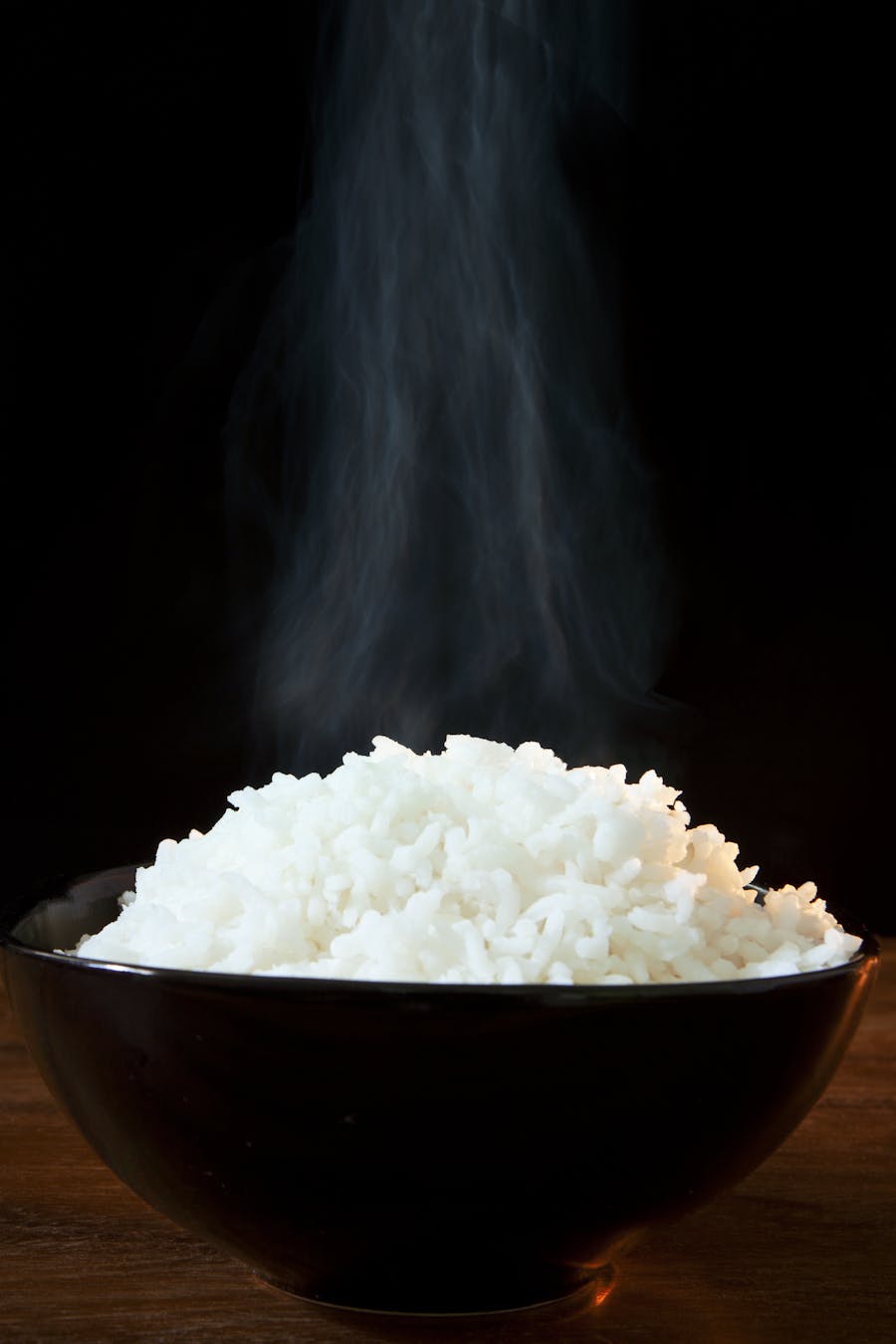 See More: 12 Best Bengali Wedding Tatta List For Bride You Should Know
2. Begun Bhaja
The specialty of wedding photography Bengali is it covers all the tiny details of wedding festivity. Therefore, a bengali wedding album includes beautiful memories, eye-catchy decorations, and delightful recipes. One such tasty Bengali fritter is Begun Bhaja. This eggplant fritter tastes extremely delicious when paired with Sona moong dal.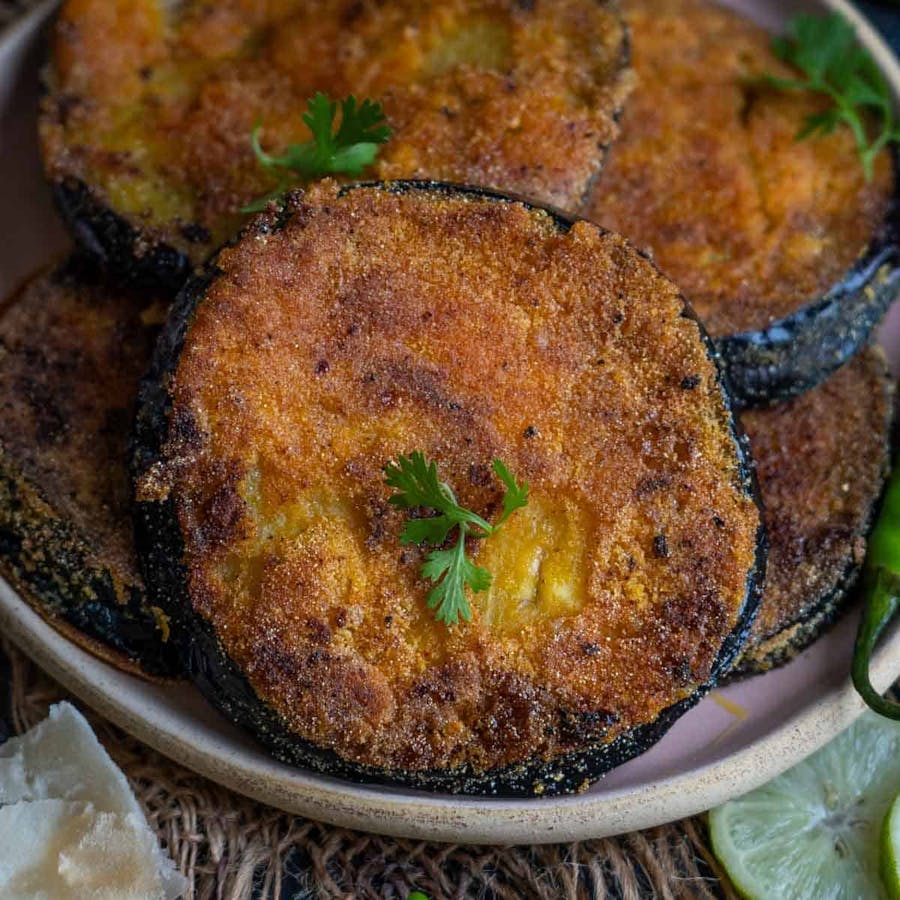 3. Sukto
This bitter mixed vegetable soup is considered the star of Bengali vegetarian dishes. The dish is made of vegetables like brinjal, papaya, raw banana, potato, drumsticks, and bitter gourd. The soup is tempered with dry red chili and Radhuni fried in ghee. People also like to add little milk and lentil dumpling to make them tastier.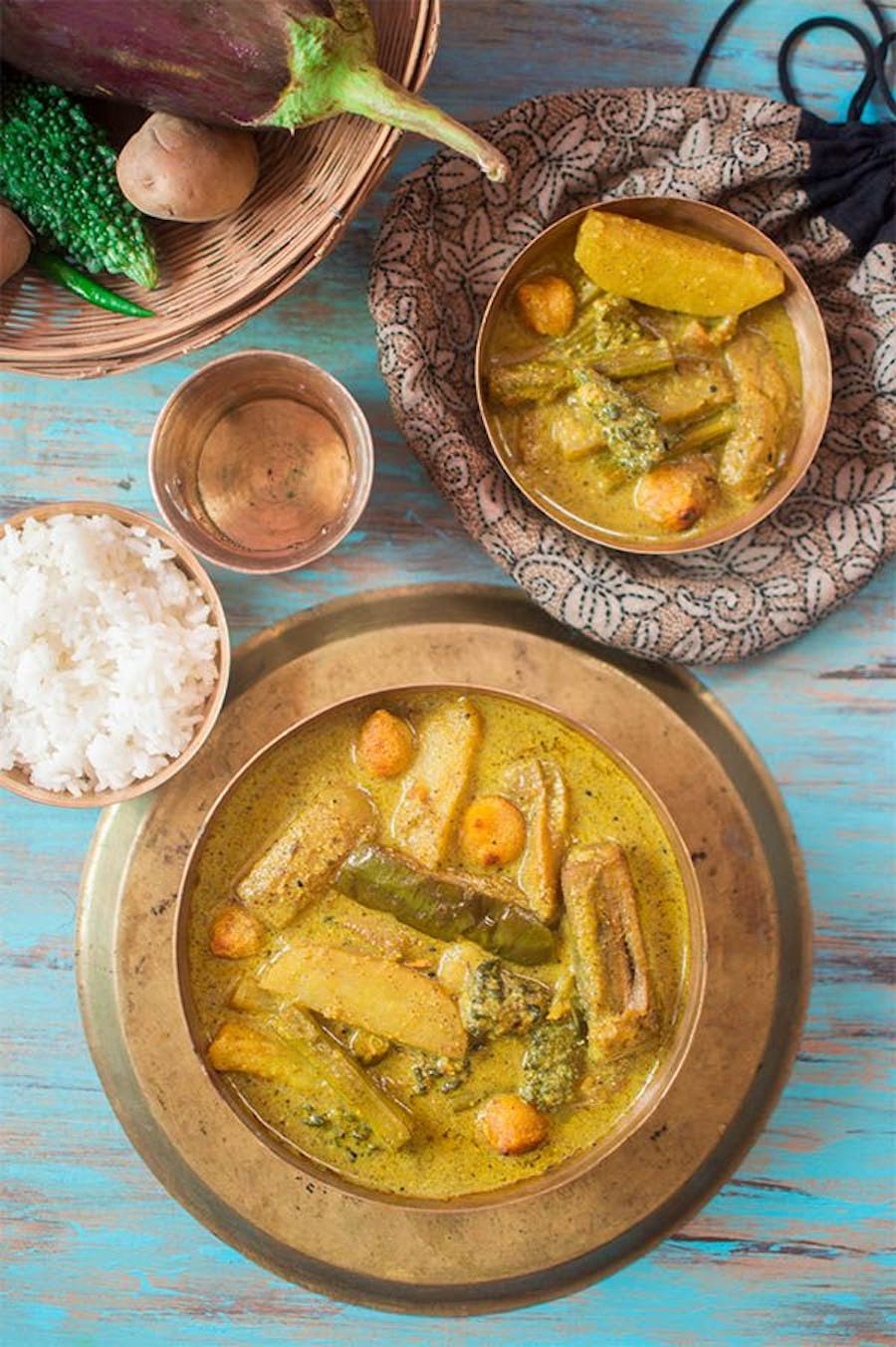 4. Moong Dal
This is a traditional Bengali dish made using lentils. It has two versions which are veg and non-vegetarian. The veg moong daal is prepared with vegetables like carrots, peas, cauliflower. While the non-vegetarian daal is made with fish bones, ghee, and spices. It makes a tempting treat when served with steamed rice.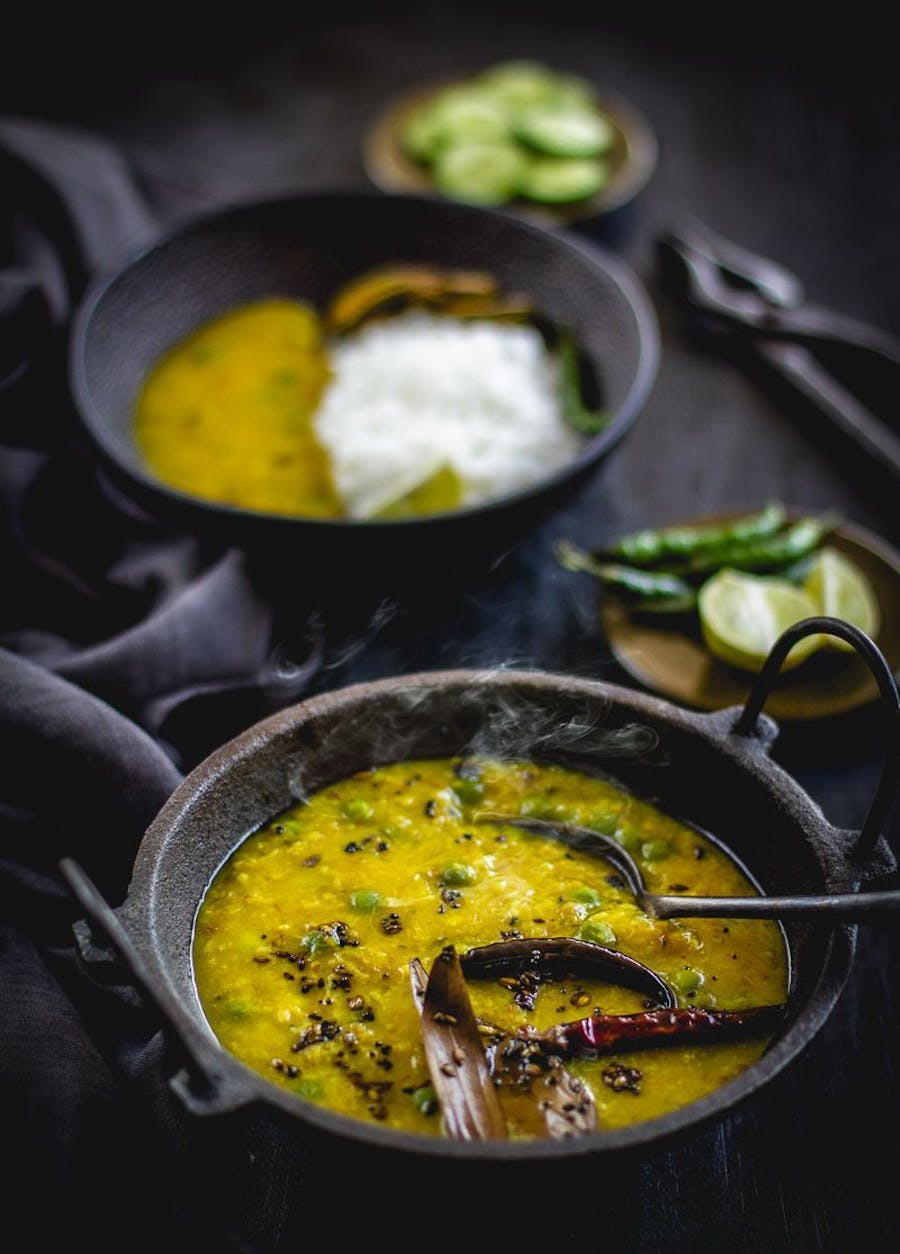 5. Chingri Malaikari
Bengali people have a special weakness for their delectable prawn curries. Prawn recipes are prepared in different styles all over India. But the most delicious one is the Chingri Malakari. This juicy and creamy prawn curry is cooked using fresh coconut milk and lots of spices. It is an ideal dish to be served with rice.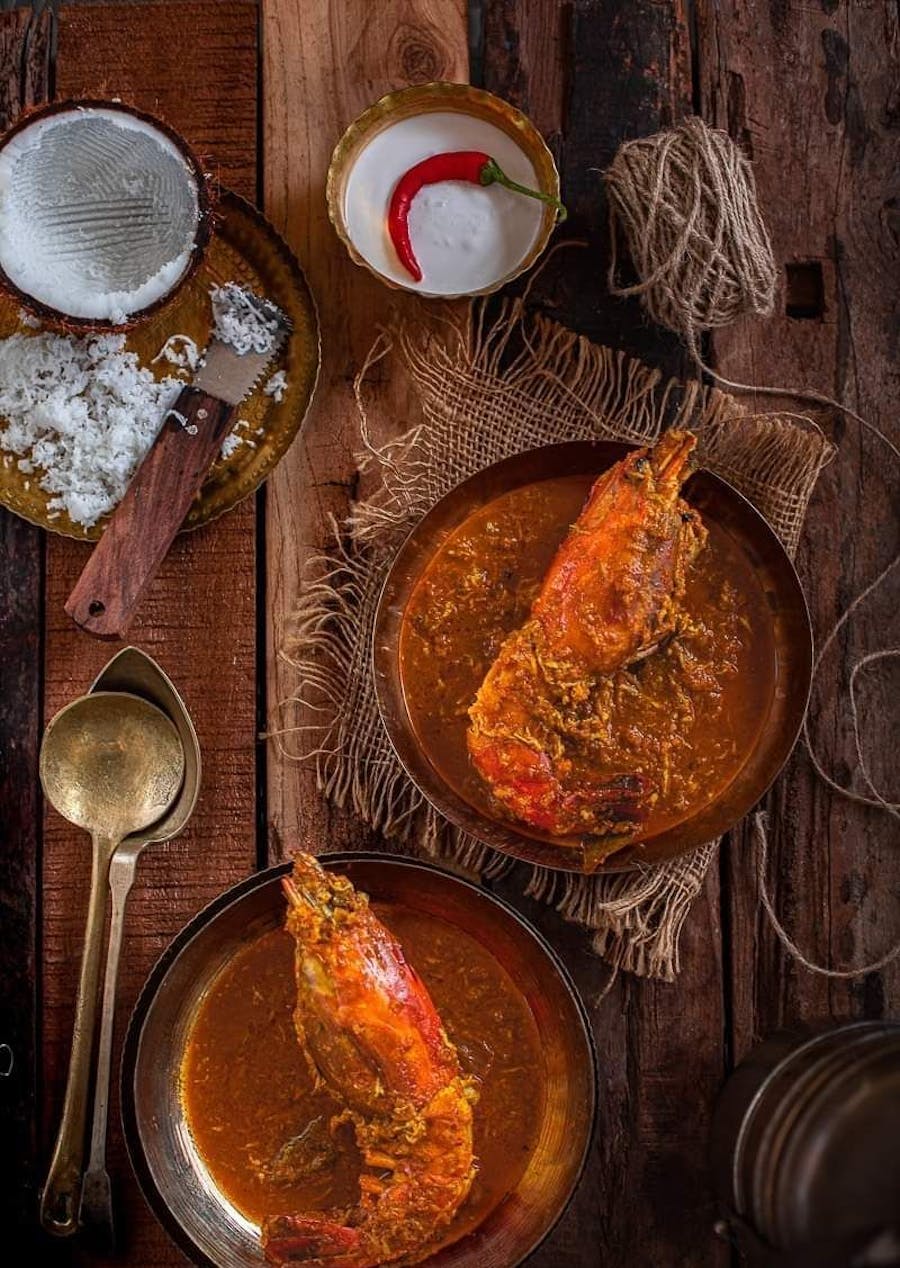 6. Macher Matha
This is a must to have recipe in the Aiburobhaat menu. This authentic Bengali recipe is made using fried fish heads, roasted moong daal, and aromatic spices. Macher matha is an ideal dish for an afternoon feast. It is also served on other Bengali occasions like rice ceremonies.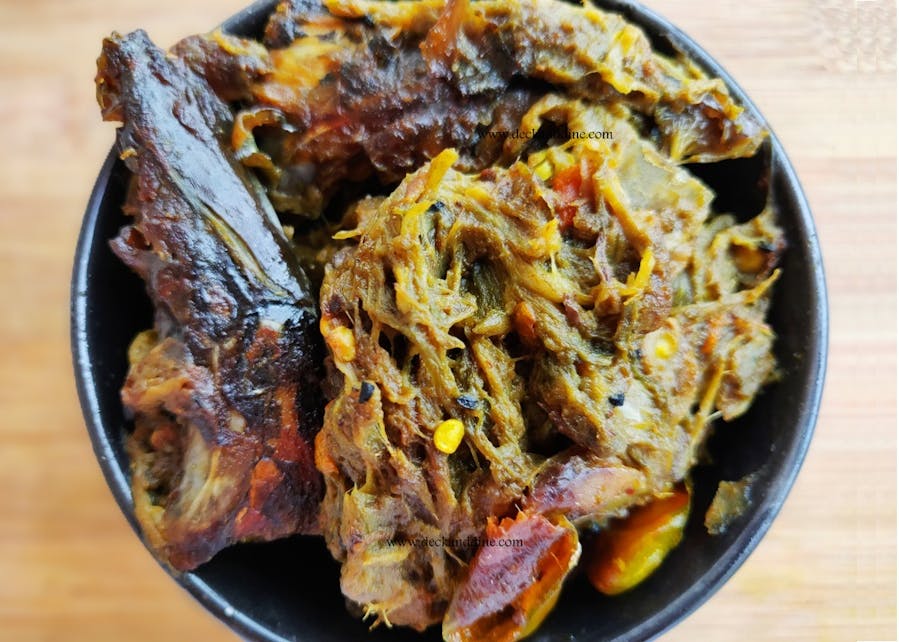 7. Kosha Mangsho
Food-loving Bengalis are die-heart fans of this spicy and tasty mutton preparation. The aroma of this special Bengali-style mutton curry can increase the happiness. This juicy and spicy non-vegetarian dish will please your taste buds for sure.
8. Tomato Chutney
Bengali cuisine will remain incomplete without this sweet, salty, and spicy chutney. Tomato chutney is a must to have dish in your wedding food menu. This finger-licking chutney is packed with a punch of flavors and is usually eaten with papad. So, make sure to add this dish to your Aiburobhaat menu list.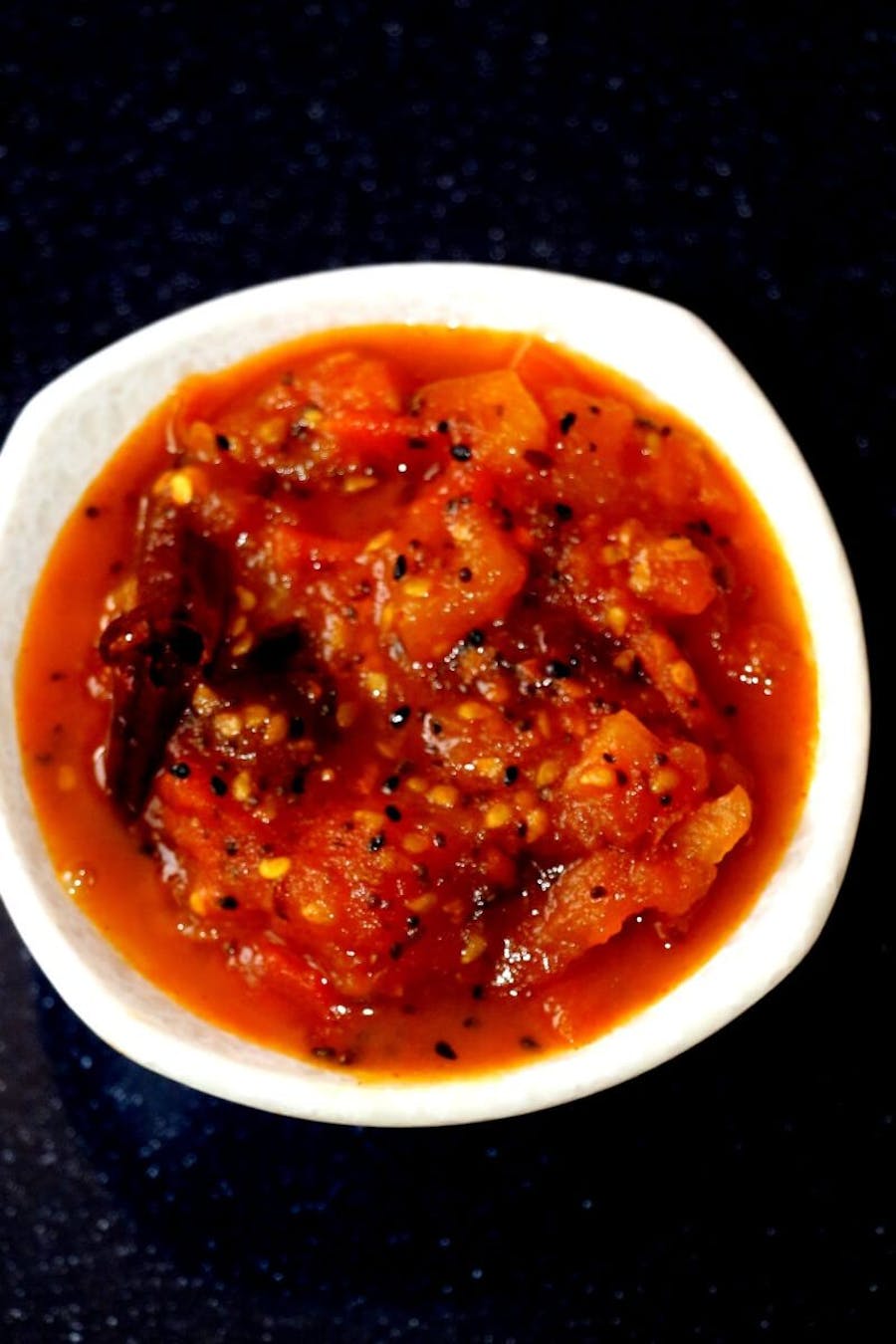 9. Payesh
Payesh takes centerstage in an Aiburobhaat food menu. If you are planning a wedding in the winter season, you can make this rice pudding with date jaggery. The use of fragrant gobindo bhog rice, dry fruits, and creamy milk makes this dessert a lip-smacking recipe.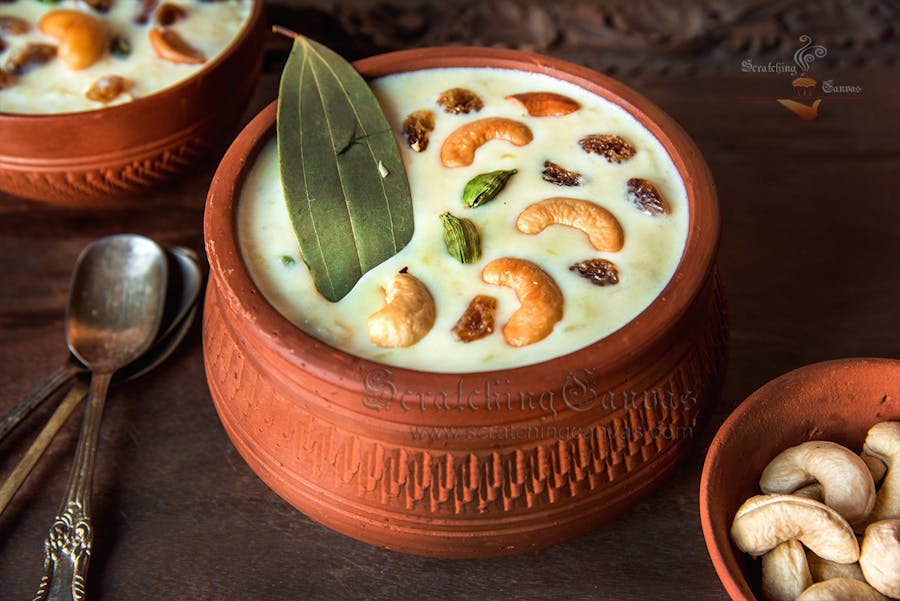 10. Rosogolla
Who could miss this toothsome delight in the Aiburobhaat wedding ritual? The sweet and spongy rosogollas are proud of Bengal. These spongy balls are made with cottage cheese and dipped in sugar syrup. It is famous all over the world for its delightful taste and the right amount of sweetness.