Your eyes are the most attractive part of your face. Every woman wishes to look beautiful on her wedding day. It is the most important part of your bridal avatar. Small imperfections in your bridal jewelry, lehenga, or Mehendi design are manageable but your bridal makeup, especially your eye makeup cannot go wrong. Because the slightest blunder in your eye makeup will spoil the beauty of your bridal look. Nowadays, modern brides go to great lengths to achieve a dynamic eye look in order to enhance their appearance. Today you get various options to be creative and attractive by doing bridal eye makeup. Whether it's a smokey eye or a gorgeous cat eye look you need to choose eye makeup according to your bridal outfit and your face cutting we all know that a Bengali bridal look needs the perfect combination of simplicity and sheerness.
There are endless ways to achieve a stunning bridal eye makeup look. We, the best bengali wedding photographer have listed some of the captivating bridal eye makeup looks that you can pick for your D-day.
1. Sensational Champagne Pink Eye Makeup
         It's very easy to add glamour to your bridal look, simply add a pinch of champagne pink eye shadow to your eyes. Add a few layers of this eye shadow and choose lighter eyelashes with a thick layer of eyeliner. Here, our beautiful bride has paired her radiant eye makeup with a small red bindi that is an amazing choice for reception evening.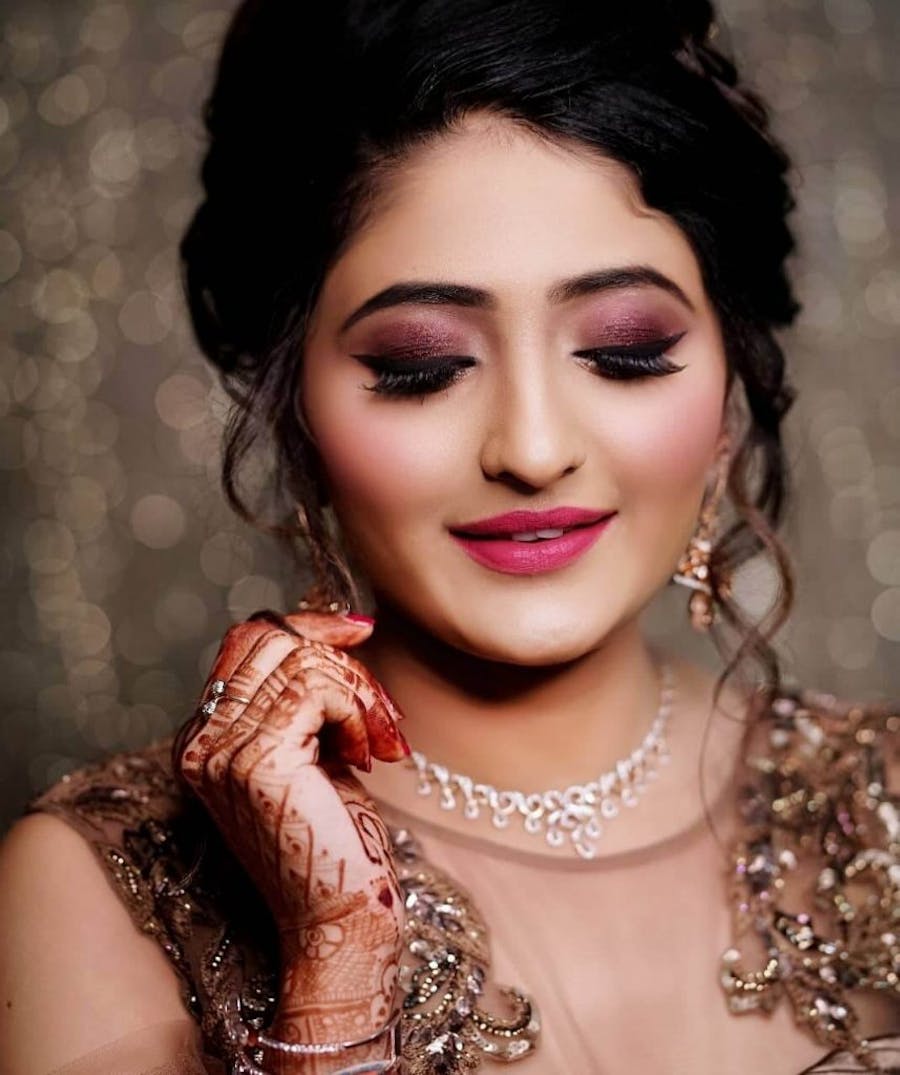 Recommended: Top 12 Bengali Style Bridal Mehndi Design Ideas
2. Smokey Copper Nude Eye Makeup
         If you are not a dramatic kind then this neutral eye makeup is exactly what you are looking for. We are loving this bride's shimmery smokey golden eyes paired with a light lipstick and a matching outfit. This is one of the most subtle eye makeup looks that will gain lots of complements.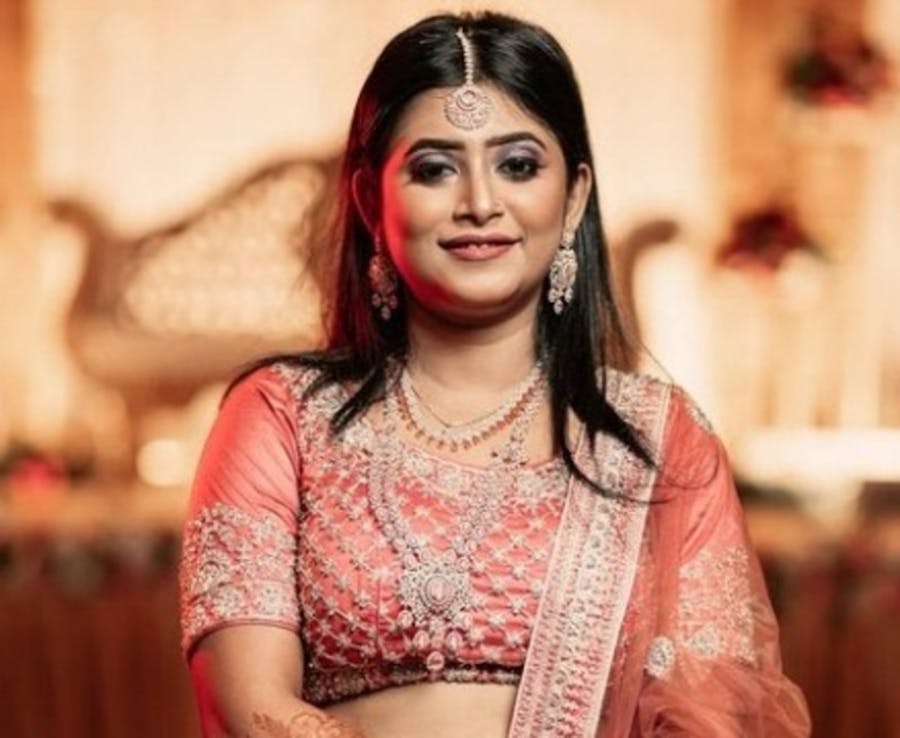 Must Read: 12 Best Bindi Design Ideas For Bengali Bride
3. Dusty Golden Black With Long Lashes
         A little similar to the previous one, this monotone bridal eye makeup is done using eyeshades of Dusty golden black. Her eye makeup is contrasted with her beautiful lehenga. The metallic shades of shimmery gold is complementing her red lehenga and lip color perfectly.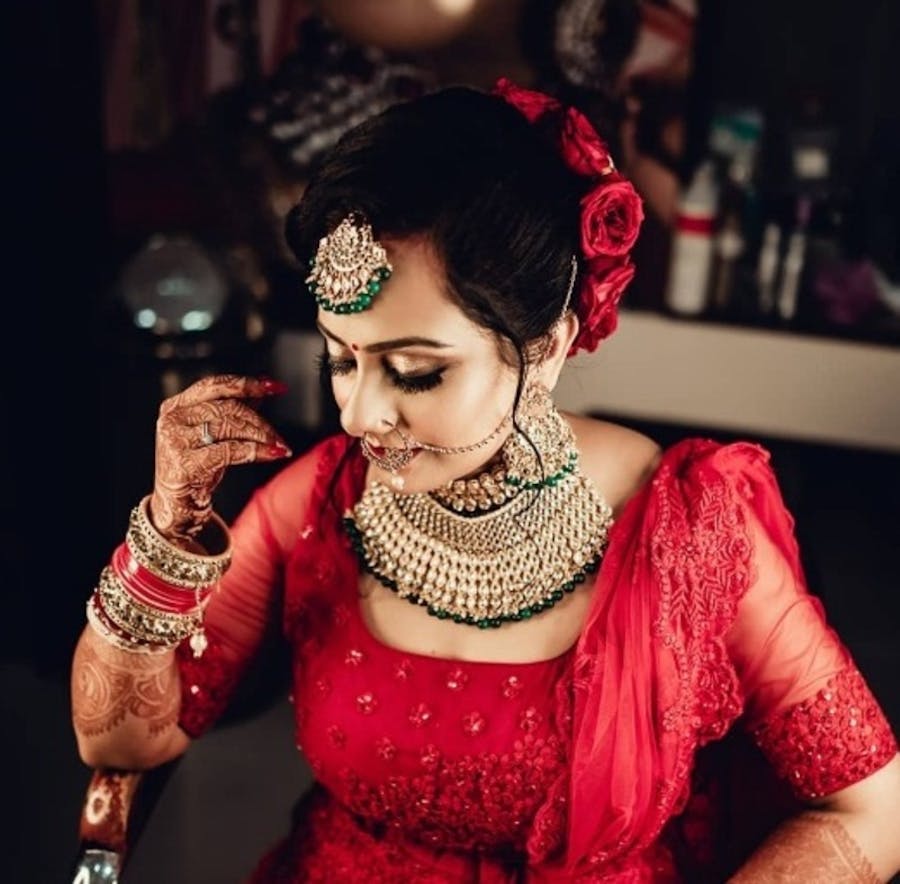 4. The Killer At's Eye With Mascara
         To provide a dramatic look to your ravishing eyes the cat-eye makeup is a perfect choice. This Bong beauty has enhanced her gorgeous blue eyes by drawing a perfect cat's eye which looks natural and luminous. She has opted for a matte eyeshadow and matched it with red lips which are flaunting her Bengali bridal look.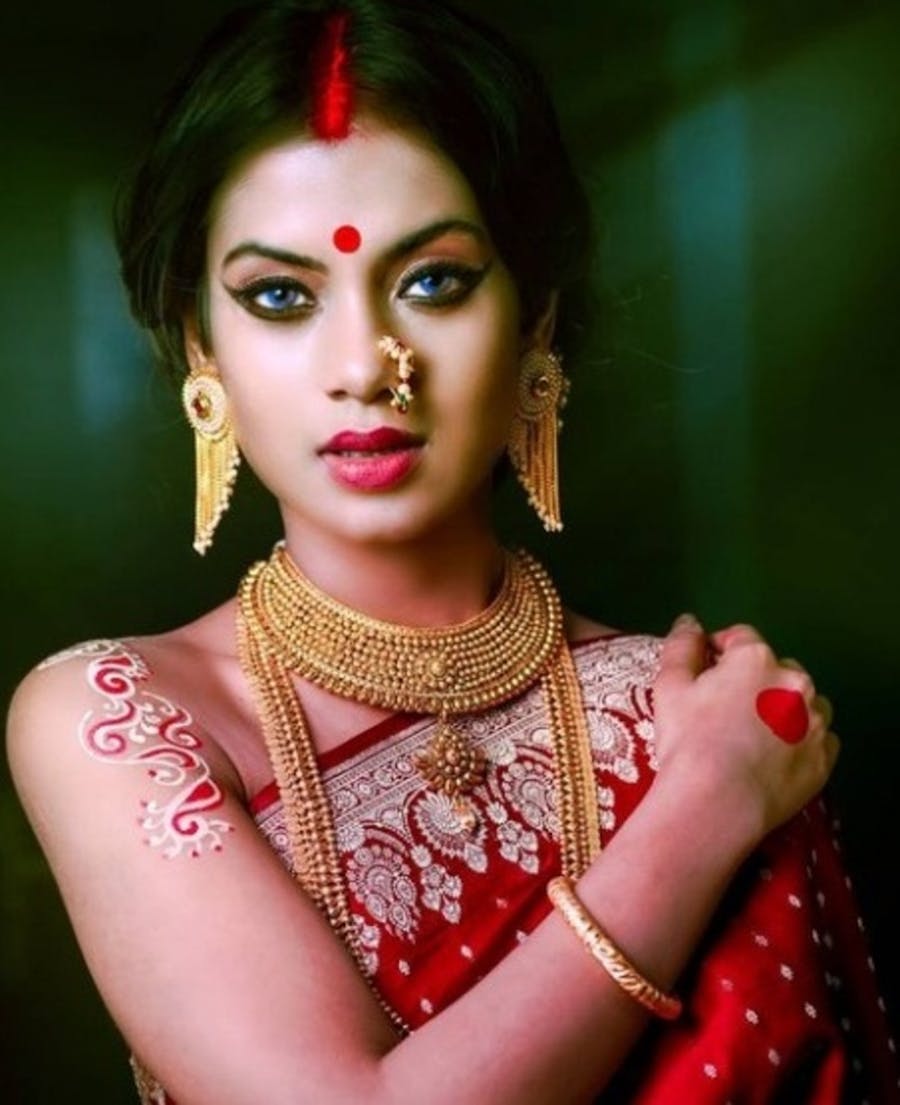 5. Soft And Smooth Blush Pink Eye Makeup
         How about a subtle blush pink eye makeup to accompany your wedding outfit? She has ditched the traditional shades of browns and chosen a pastel shade that looks amazingly beautiful with her off-white saree. This is a super popular bridal makeup looks to achieve a glamorous look on your special day.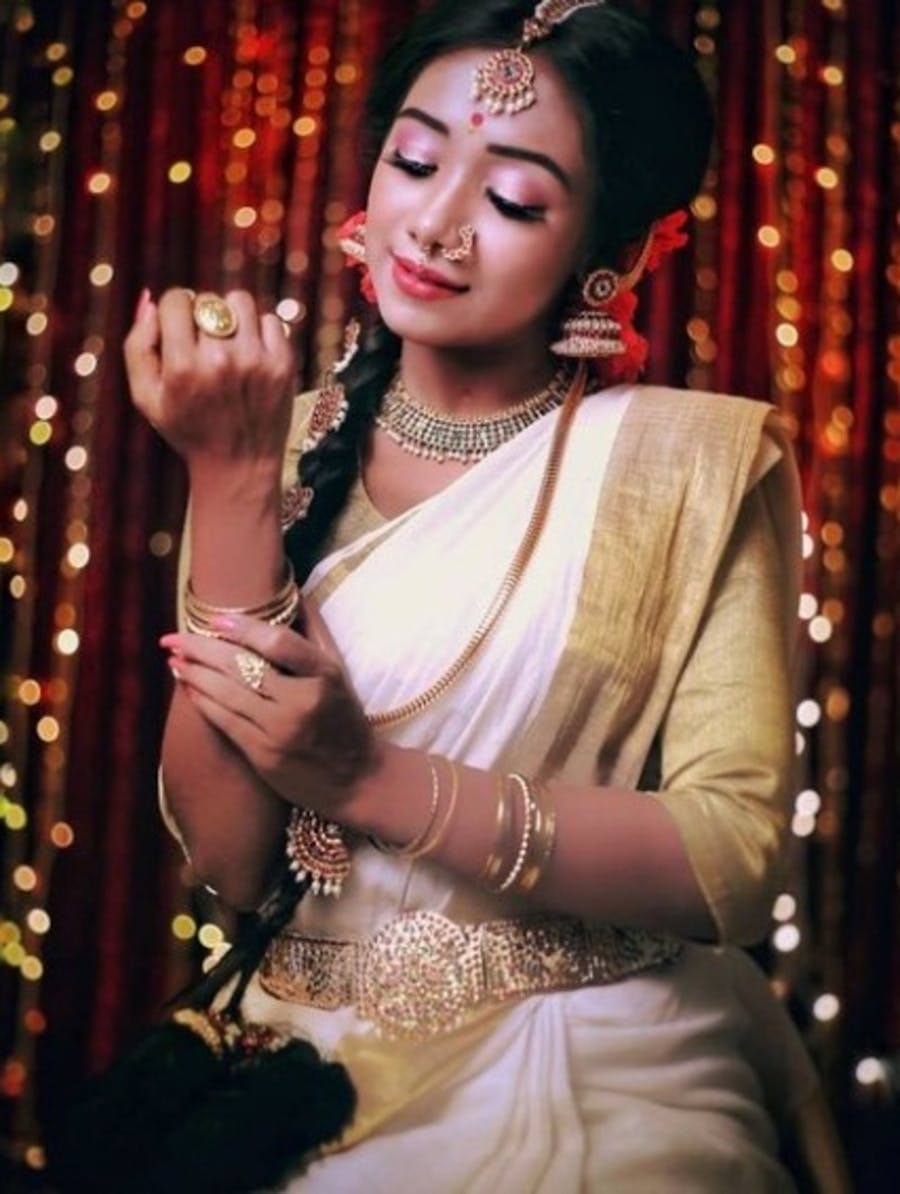 6. Mauve Rosewood Pink Eye Makeup With Long Lashes
         Rosewood pink is a favorite addition for brides in their trousseau. This glamorous rosewood pink eye makeup highlights your big eye effect. Adding a good pair of long and thick eyelashes will add a beautiful dimension to the eye makeup.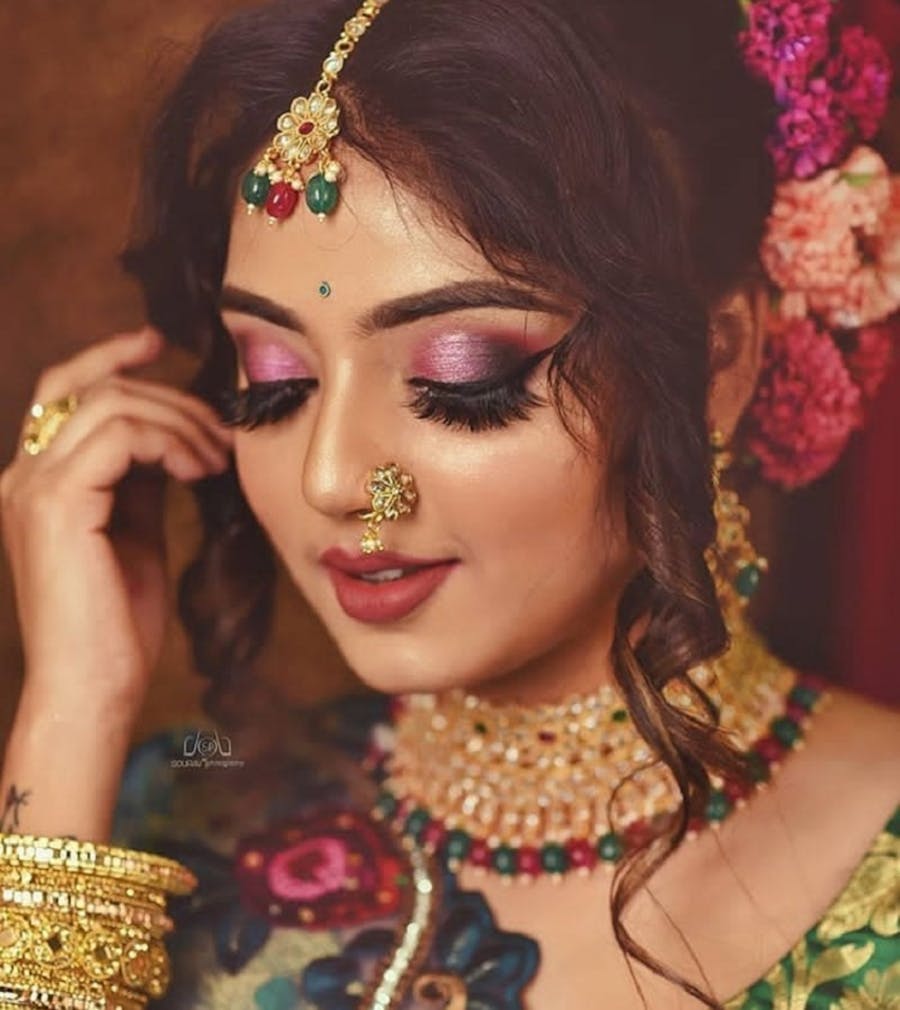 7. Cut Crease Blue Eye Makeup
         Blue eye shadow looks come under the trending eye makeup ideas. A dash of glitter in your bridal avatar can with voluminous lashes can uplift your D-day look. This contrasting bridal eye makeup looks really stunning with a blue and golden-hued saree.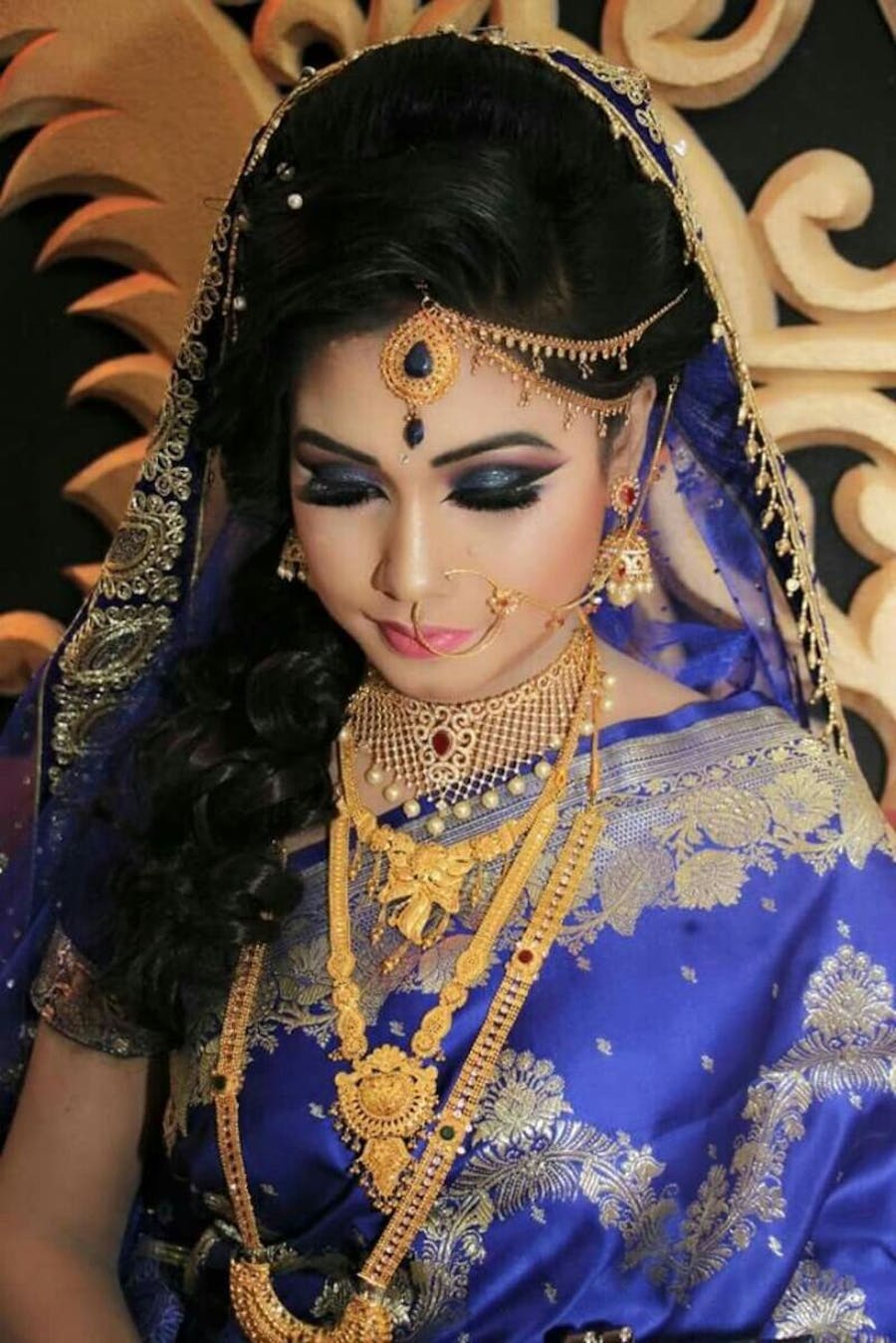 8. Glittery Gold Eye Makeup 
         Who doesn't love a radiant hue like gold? The stunning golden eye makeup is sure to hypnotize all on-lookers. This beautiful bride has caught our attention with her divine looks. She has beautifully carried her golden eye shadow look by pairing it with traditional Bengali jewelry.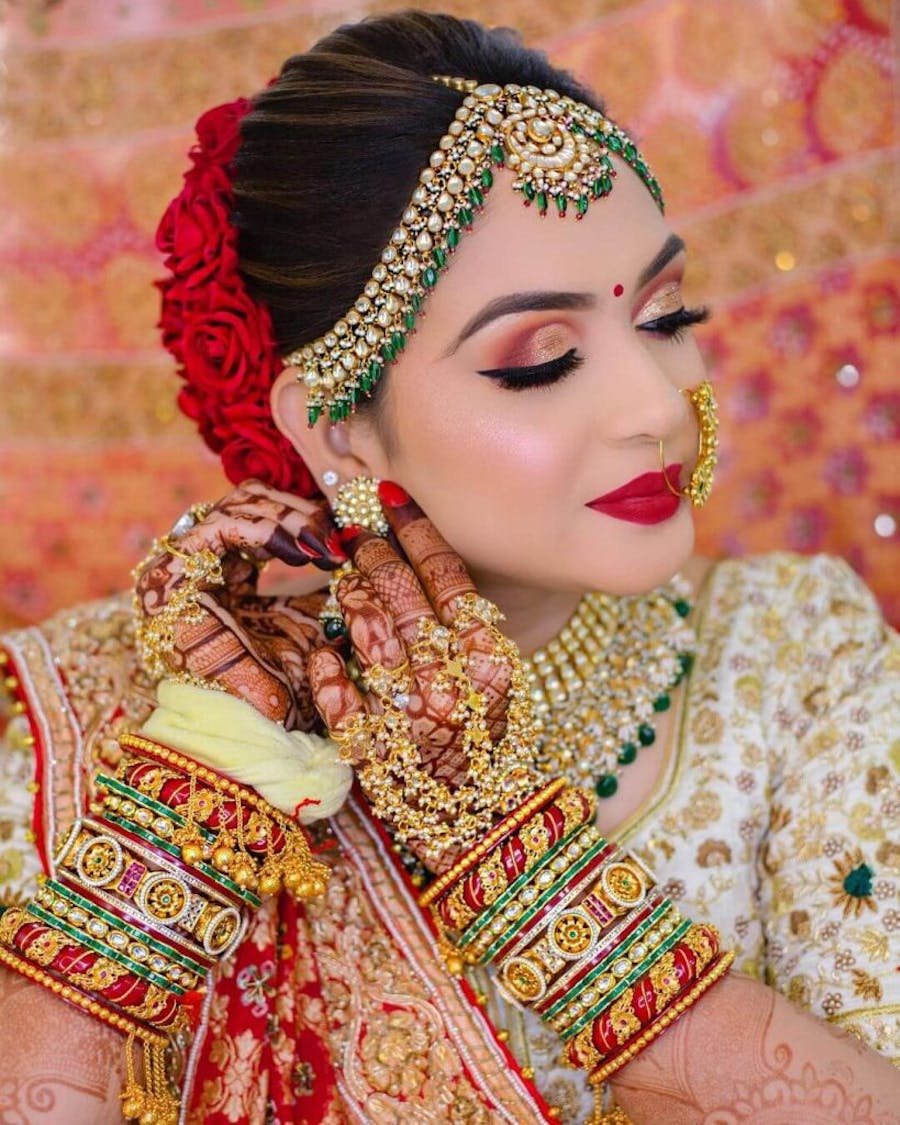 9. Traditional Rosy Red Eyes Flaunting Alta Look
This pure Bengali bridal eye makeup is the most alluring and eye-catchy look of a Bong bride. Try complementing your red Banarasi with this classic rosy-red eye makeup. Experiment with dark red lips to amp up your look.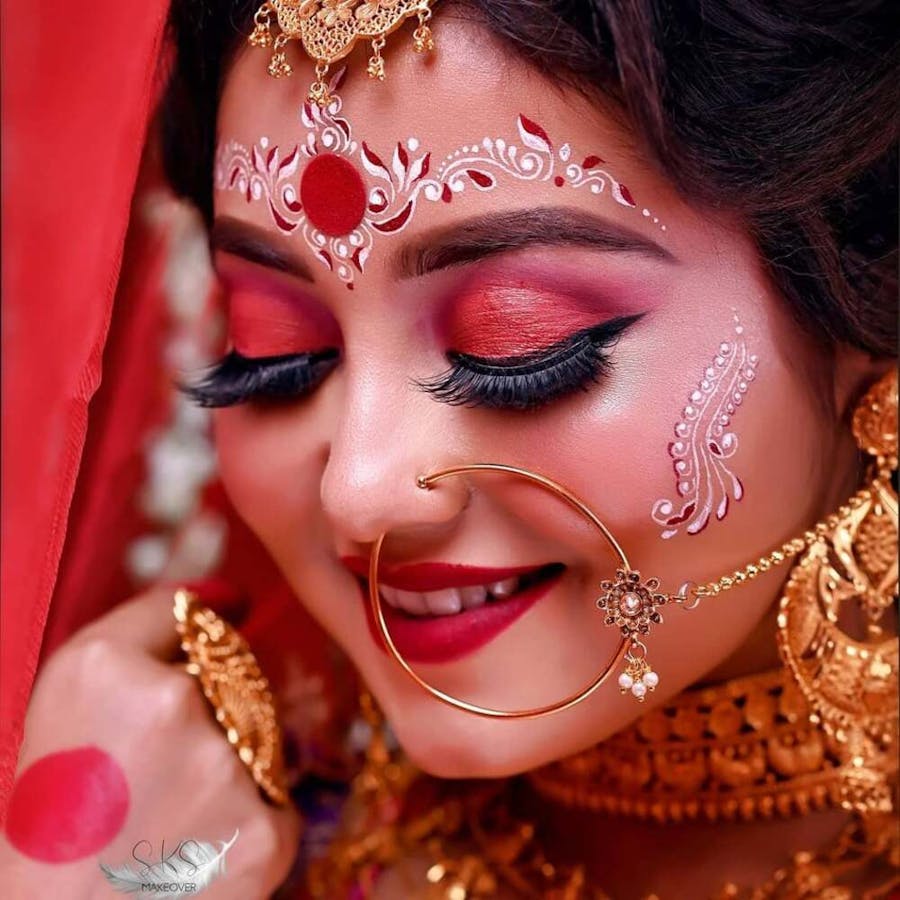 10. Shimmery Sea-Green Eye Makeup With Winged Liner
         This bride is a magnetic vision in her glittering green smokey eye makeup. Moreover, beautiful winged eyeliner is a cherry on top. This bride has blended layered shades of sea-green and golden to achieve a pin-worthy bridal look. a subtle combination of glittery green and sheen on the eyes is a superb one for a Bengali bride. Coordinate the colors of your eye shade with a contrasting outfit to become the center of attraction.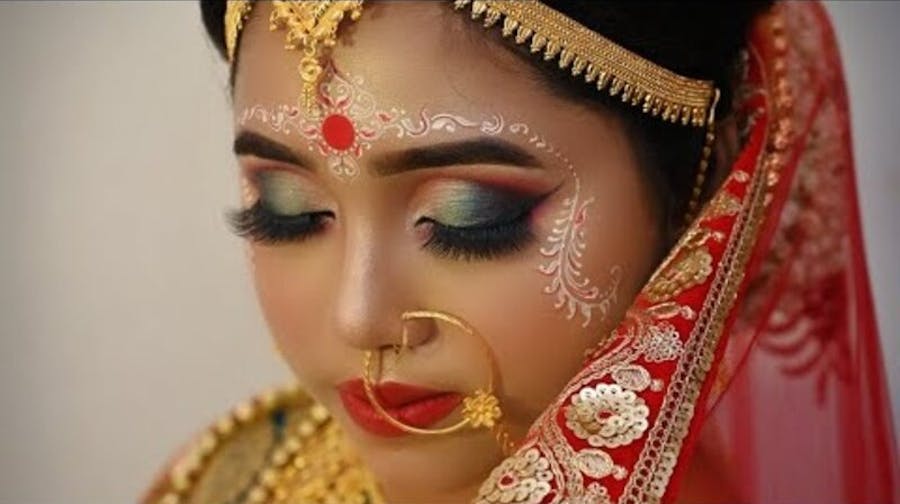 11. Dark Brown Matte Eye Makeup
         Ending our curated list of Bengali bridal eye makeup with this bold shade. Dark brows and bold eye makeup with traditional lipstick are going to bring regal vibes. Our gorgeous bride has replete with bridal elements that are flaunting her graceful look. blending dark brown with magenta shade can bring a real bridal glow to your face.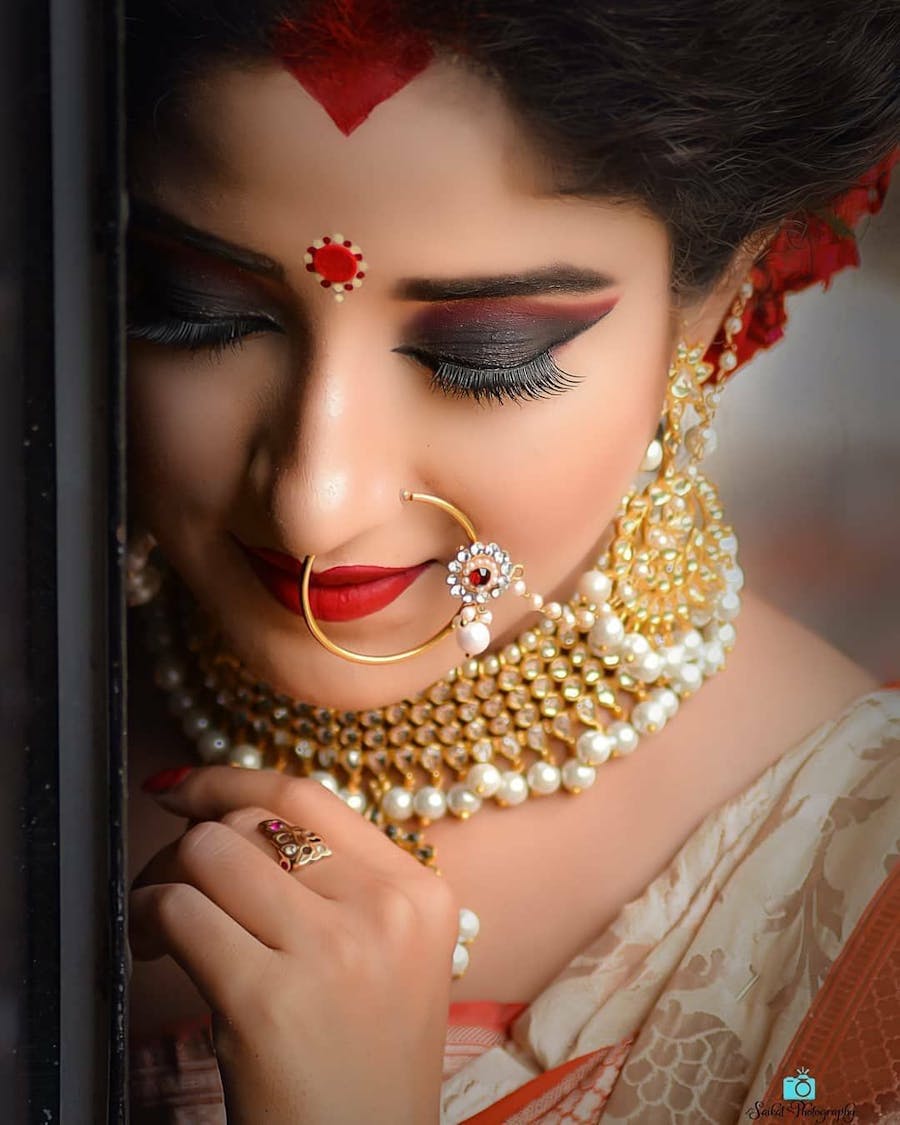 This concludes our handpicked list of the latest Bengali Bridal Eye makeup. Hopefully, you got an inspiring eye makeup look for your wedding. These eye makeup tips can surely help you to achieve a dream girl look, but to make this timeless bridal look more stunning, creative, and memorable you will need an artistic touch of a Bengali wedding photographer. Looking for a professional photographer who can provide you with insta-worthy wedding pics? Qpid India has gained a lot of experience in candid wedding photography in Kolkata and is well-known for its creative works. Let us help you plan a beautiful and unforgettable wedding.