It's important to think about all the little things that can make your wedding memorable. Wedding attires and venue decoration are the major focus of Bengali cards. But is there anything more important for your wedding that you forget in the rush hours? One important element that people often overlook is the wedding invitations. Your wedding invitations set the tone for your wedding and let your guests know what to expect. It gives a whole scenario of your wedding festivity at a single glance. It's quite amazing that people in the olden days used to give wedding invitations orally. But let's thank to the people in the 16th century who finally introduced printed cards.
Have you thought of inviting your guests verbally? I am sure .. not. So, let's help you to find the perfect wedding card that reflects your personality and style. You can notice endless images of invitations clicked by wedding photographer in kolkata online. But here we are talking only about the best ones that will let your guests know you put a lot of thought into your wedding. There must be a traditional touch in your wedding card to reveal your Bongness. Here is a quick list of some outstanding bengali wedding card ideas that is sure to grab the attention at first sight.
1. An Artistic Bengali Wedding Card
Creative people would agree that nothing can beat the beauty of an artistic wedding card. The beautiful illustration of a Bengali bride looks spectacular on a wedding card. Sketches of bride and groom give a unique look to your bengali marriage card. You can try this invitation card to reveal your creative personality to all your guests.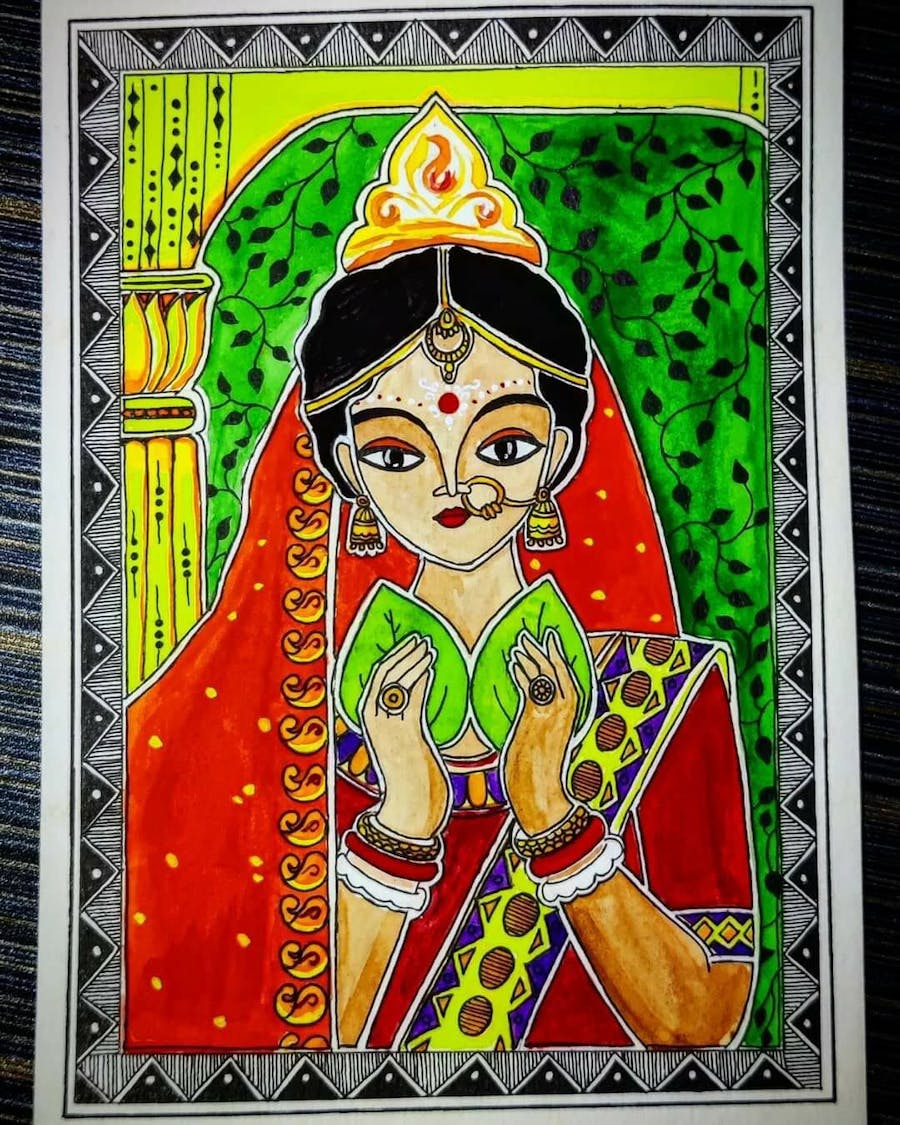 Recommended: 16 Best Places for your Wedding Shopping in Kolkata
2. The Printed Motif Bengali Wedding Card
Bengalis are great lovers of art and culture. So how can they compromise with their wedding invitation card design? Floral motifs on a vibrant shade card look stunning. The beautiful blend of floral and golden motifs gives your guests a sneak peek of your grand affair. Such a beautiful wedding part always makes a special place in wedding photography bengali style.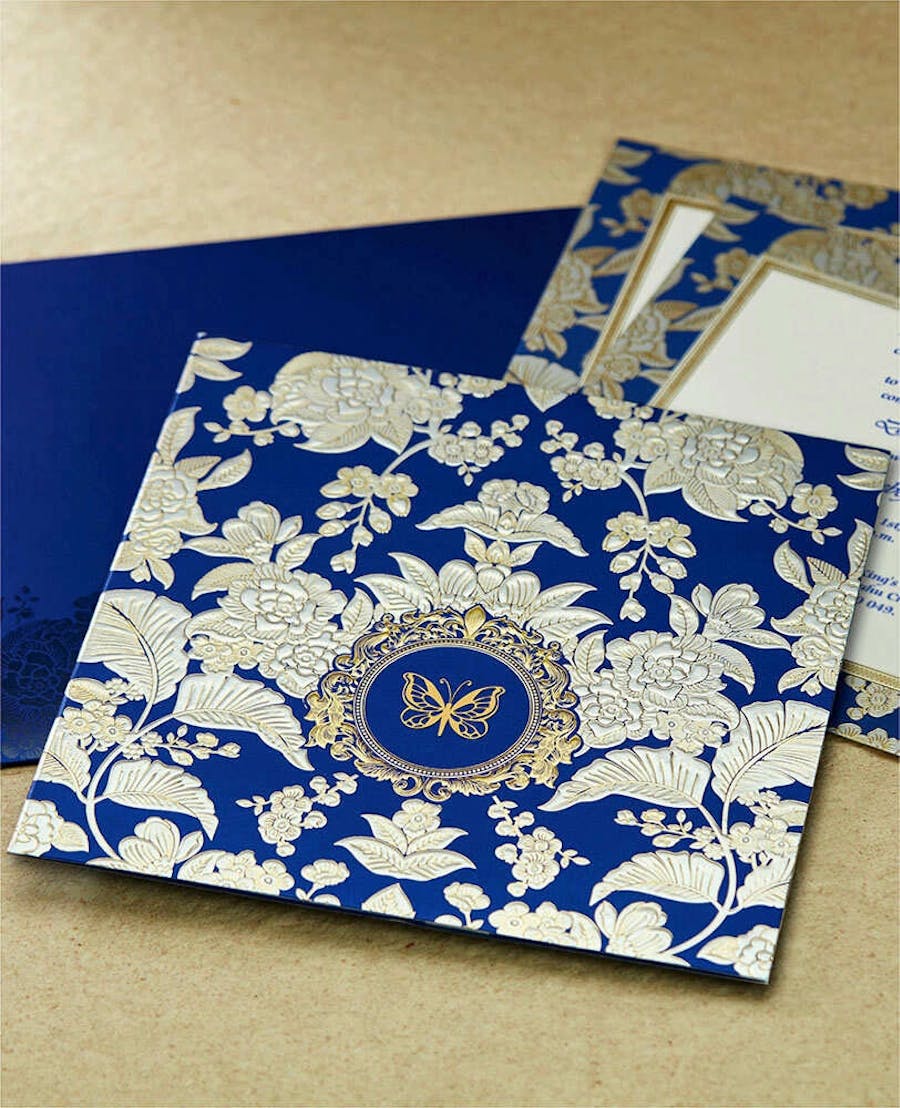 Must Read: Top 12 Banarasi Saree For Bengali Bride
3. A Butterfly Motif Bengali Wedding Card
Who doesn't love the vibrant and beautiful butterflies? Take this butterfly wedding card for example! This wedding card has soon made its way over to the wedding invitation over the past few years. A 3D texture butterfly card on a rosy red invitation card looks appealing to the eyes. What makes this card more attractive is that it adds a unique charm to the whole invitation design.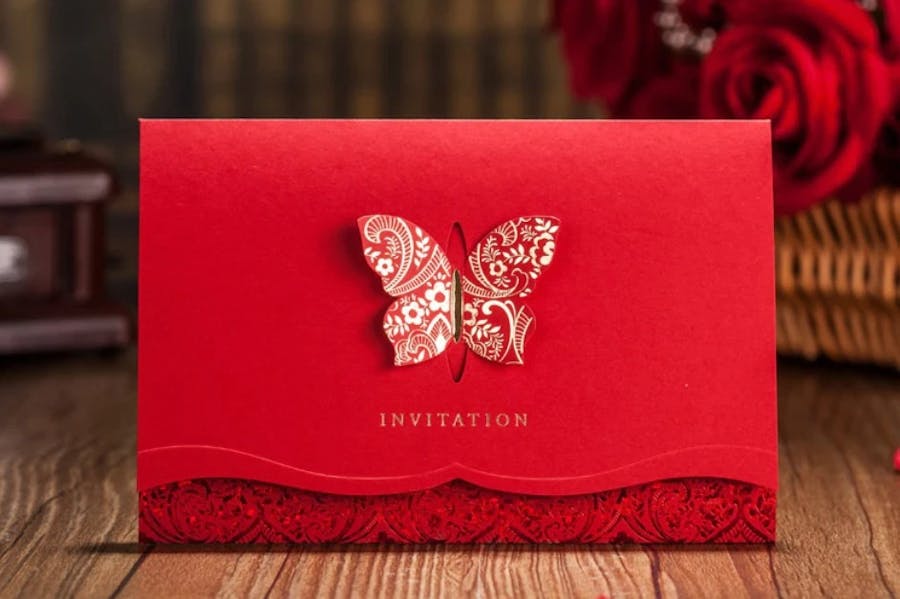 Also Read: Gorgeous Mukut Designs For Bengali Bride
4. The Royal Bengali Wedding Card Ideas
Want to send a wedding invitation in a traditional style? What can be a better option than a stunning paper scroll? Send your guests' paper scrolls and tempt them to join your royal wedding celebration. You can opt for royal shades like royal blue and gold to express the royalty of your lavish event.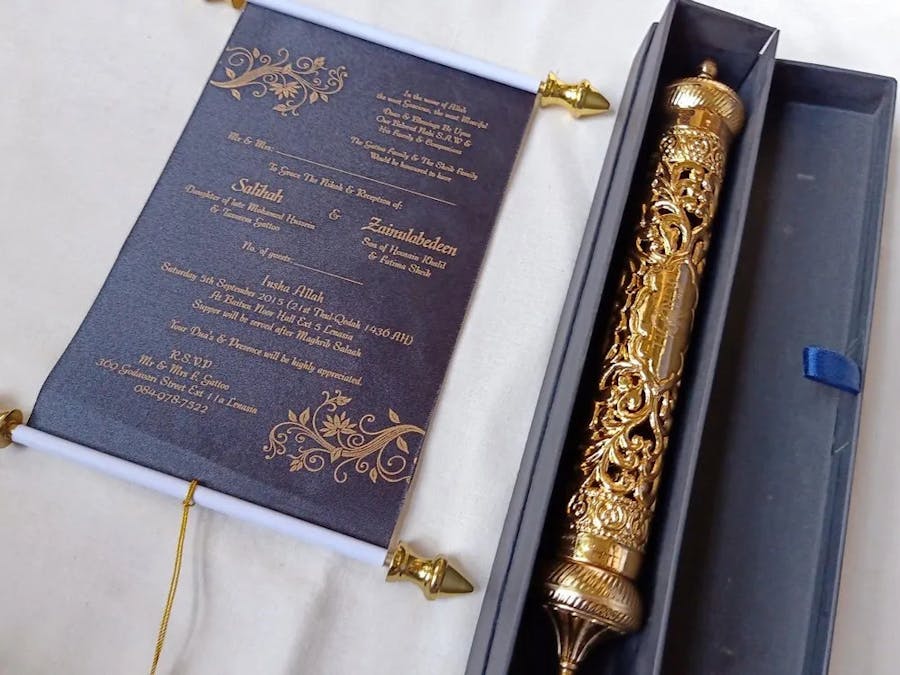 5. A Wedding Story On Bengali Wedding Card
Another popular bengali wedding cards are the one with wedding ritual sketches. A beautiful and traditional invitation card always makes its way to the guest's heart. This unique wedding ritual card design is a perfect choice for a typical Bengali wedding.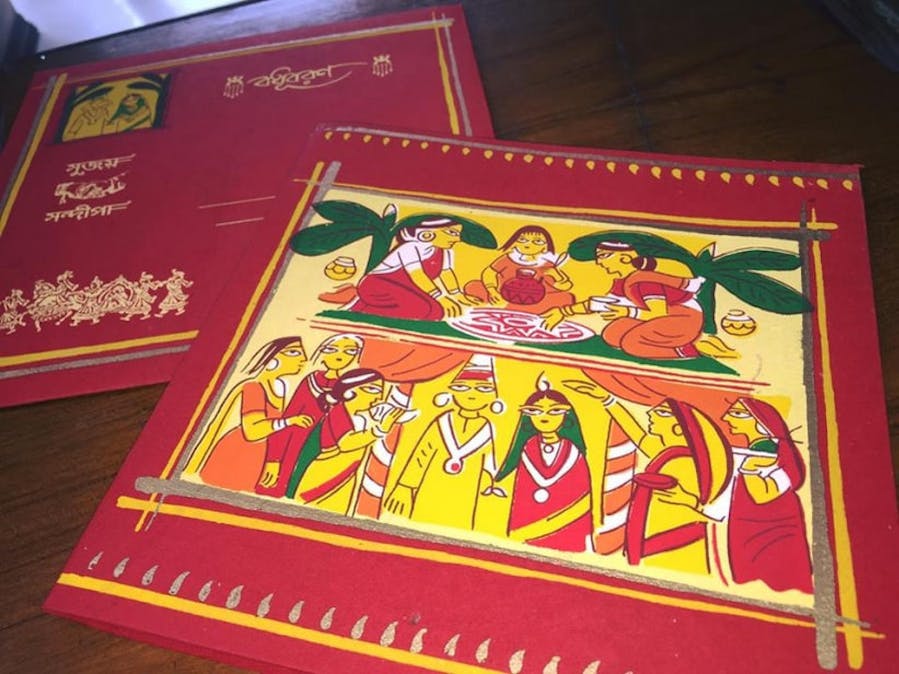 6. Adorable Bride & Groom Bengali Wedding Card
Give a unique touch to your wedding invitation with this bengali wedding card design. Cute sketches of a Bengali couple on the card add a quirkiness to it. This wedding card can add fun-filled to boring wedding invitations. You can also customize the card by printing your sketches on it.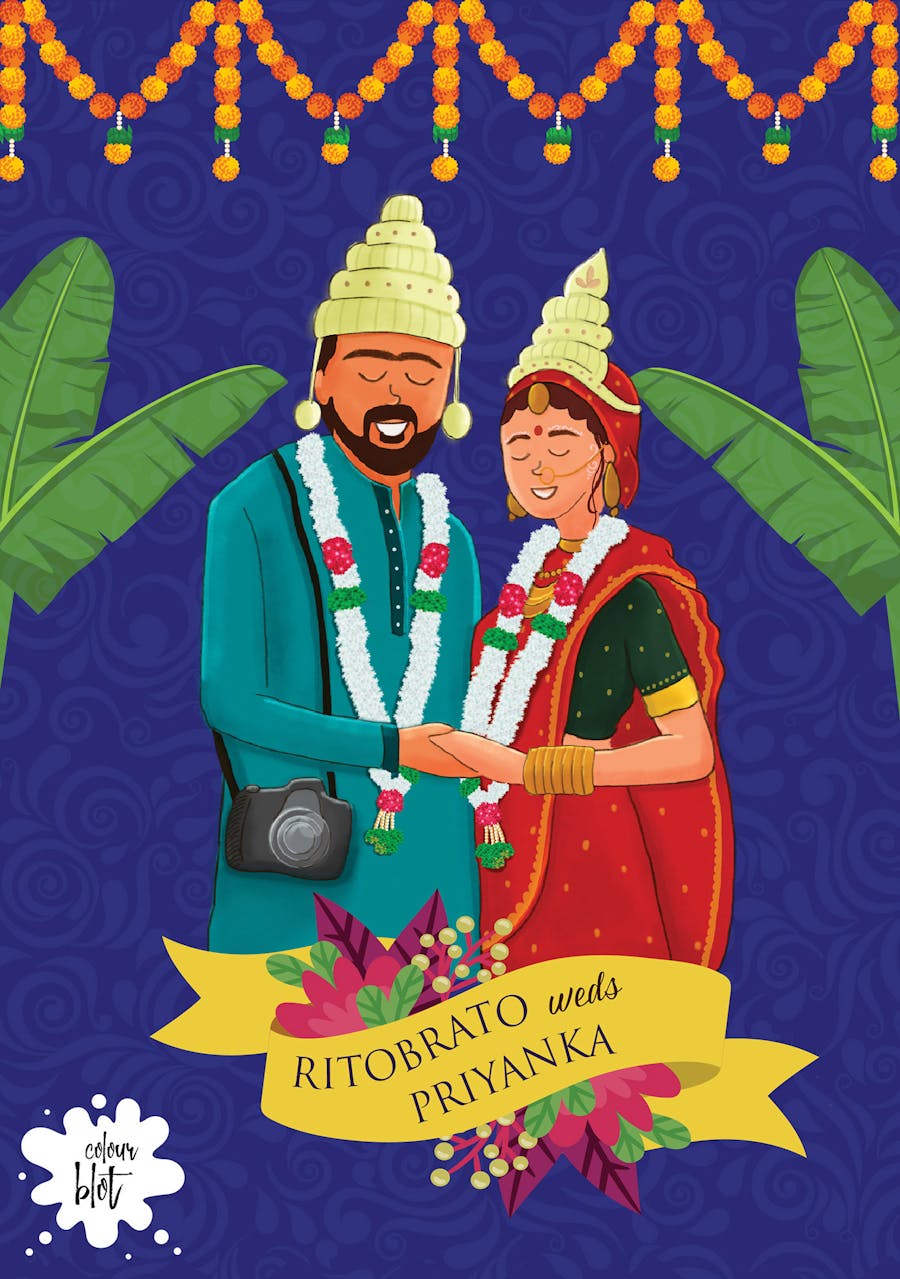 7. A Vintage Bengali Wedding Card
While everyone is opting for modern designs, you can go the other way. Give a vintage touch to your wedding invitation. This classy wedding card is a perfect choice for a vintage theme wedding. To add a more traditional touch you can opt for a card design with golden borders. The bengali wedding card writing inside it will show your cultural side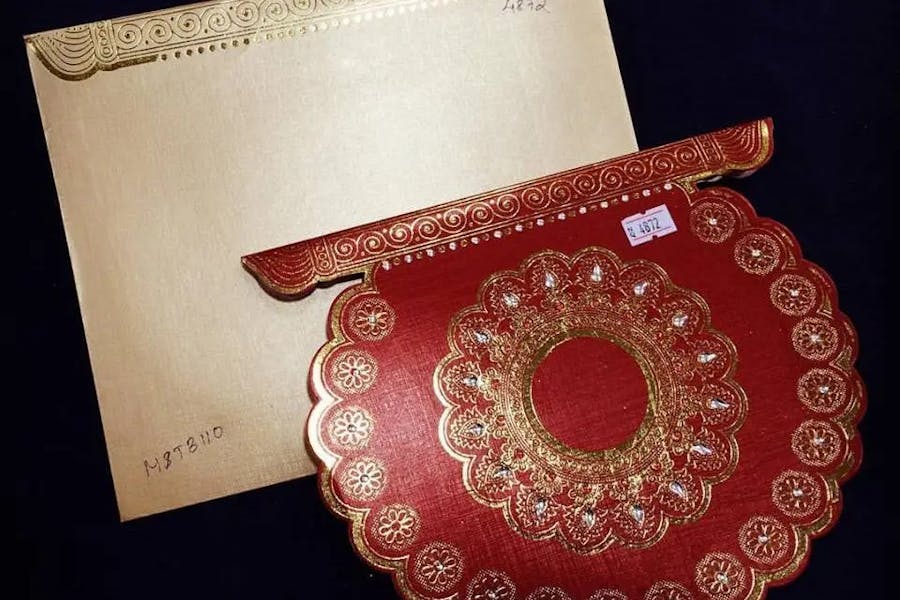 8. The Moroccan Style Bengali Wedding Card
This one is one of the most beautiful sample of bengali wedding card invitation we have seen yet. This Moroccan-style wedding invitation card sets the right tone for an elegant wedding. This printable wedding invitation looks alluring in every color and design. It gives your wedding guest a special feel for becoming part of a memorable wedding.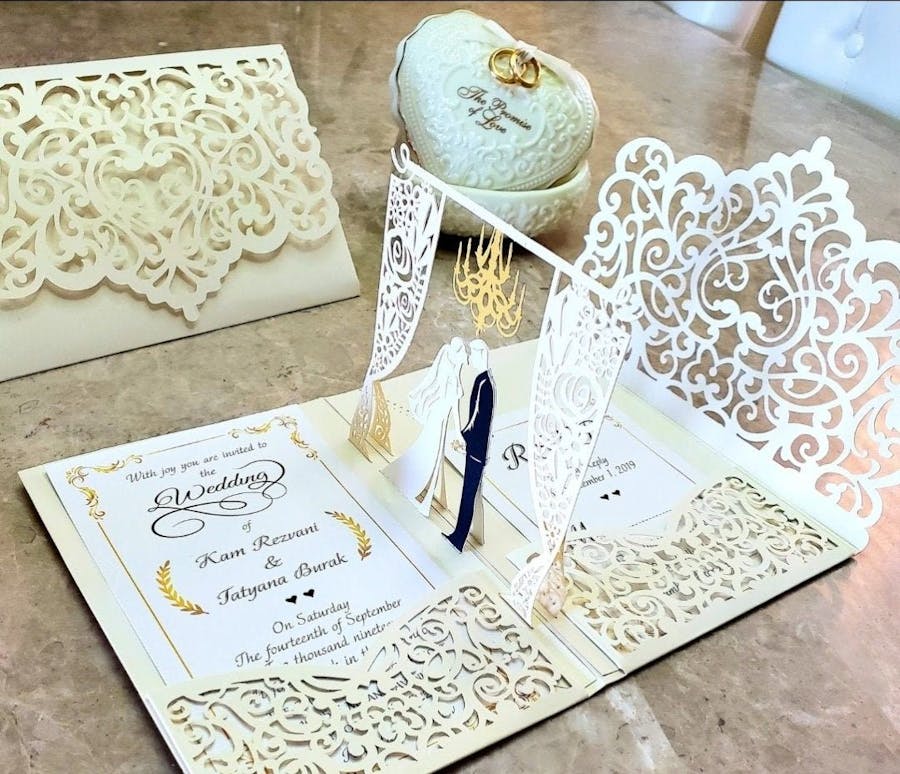 9. The Laser Cut Bengali Wedding Card
Are you planning a fairy tale wedding affair for your guest? Stun them with this innovative wedding invitation. The laser cuts of this wedding card add a hint of royalty to the card design. It is a perfect choice that a modern-day couple who loves to celebrate a luxurious wedding affair.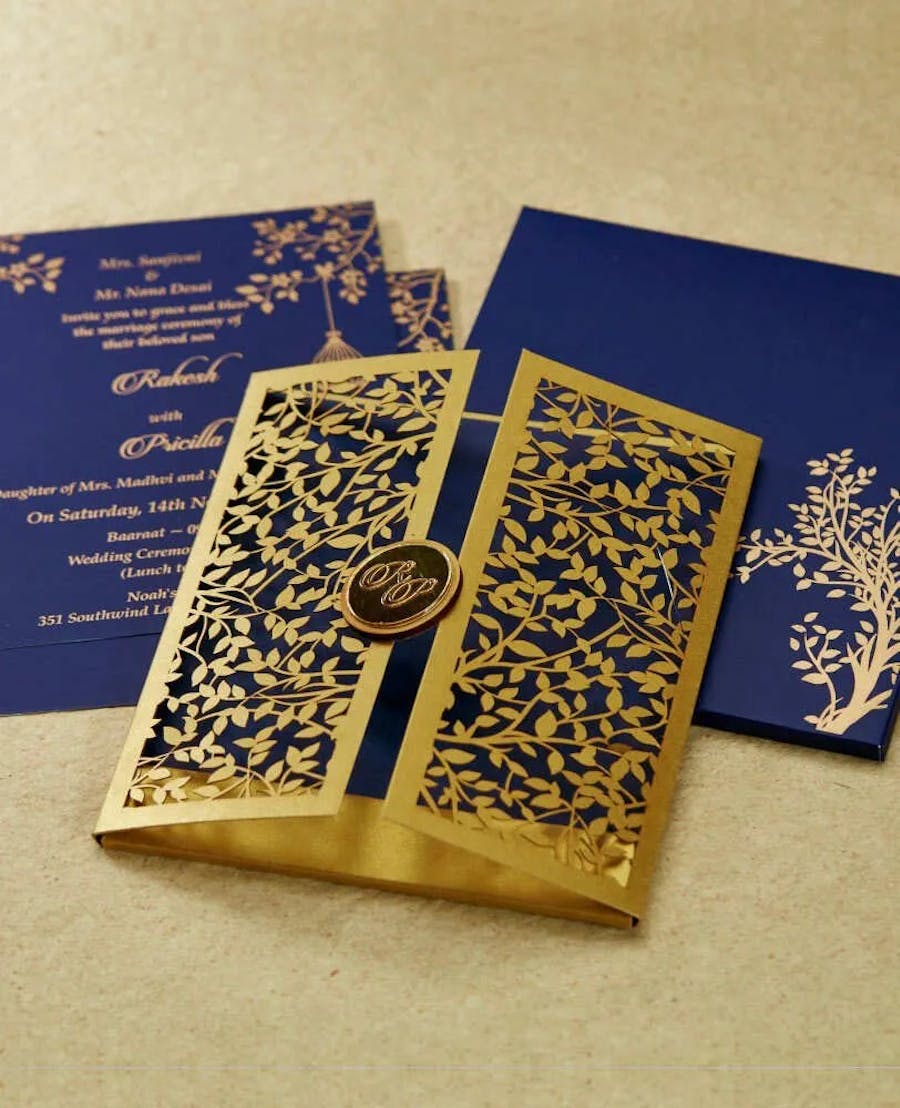 10. A Gift Box Bengali Wedding Card Ideas
Who doesn't love receiving gifts? Take your wedding invitation to a next level by sending valuable gift items. An exquisite wedding gift box looks so royal. It announces the grandeur of your special event. Take inspiration from this breathtaking wedding gift box in a floral design.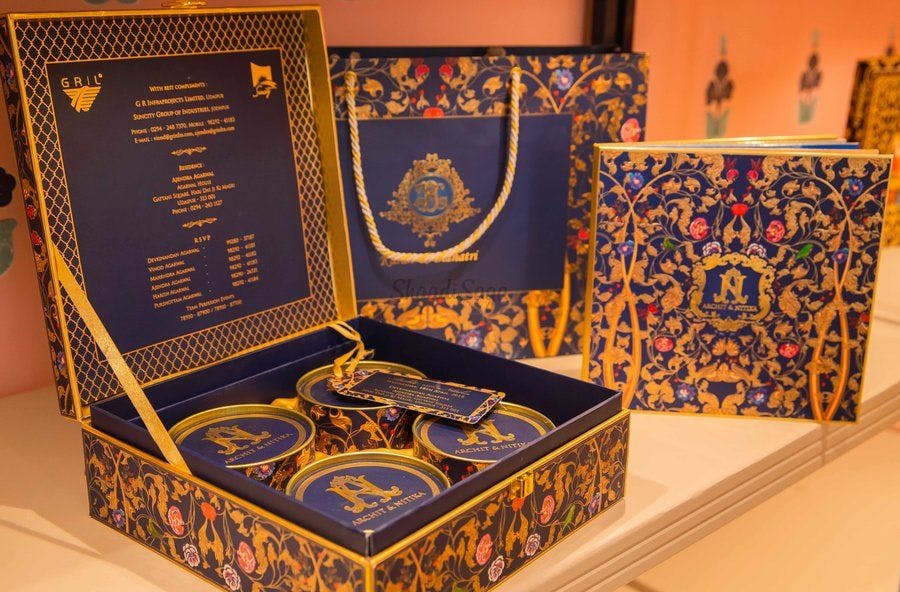 11. Scented Candle Bengali Wedding Card
How about an aromatic bengali marriage invitation card design? The gold accent used on the wedding box and candles gives it a royal feel. The subtle hue of white with floral motifs is giving the invitation card a graceful look.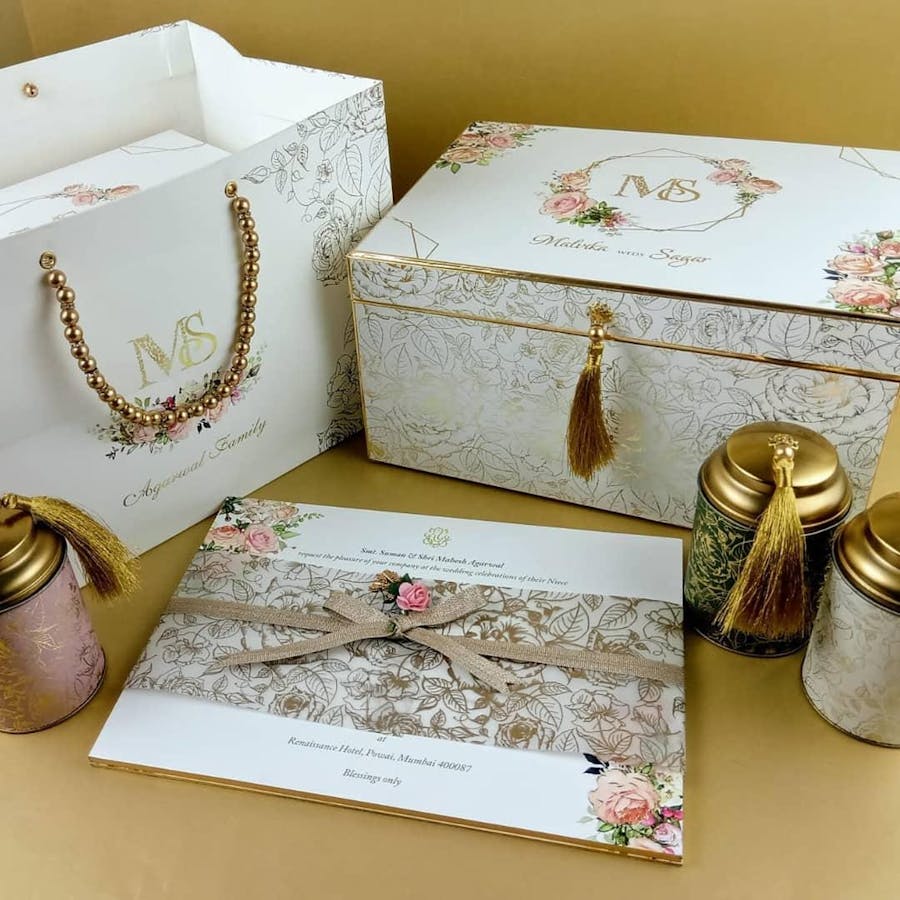 12. An Eco-Friendly Bengali Wedding Card
This beautiful wedding card is perfect for a rustic theme Bengali wedding. Using an environmental wedding card is the major trend seen in the last few years. The best part about this wedding invitation is that you can plant this card in the soil after the wedding.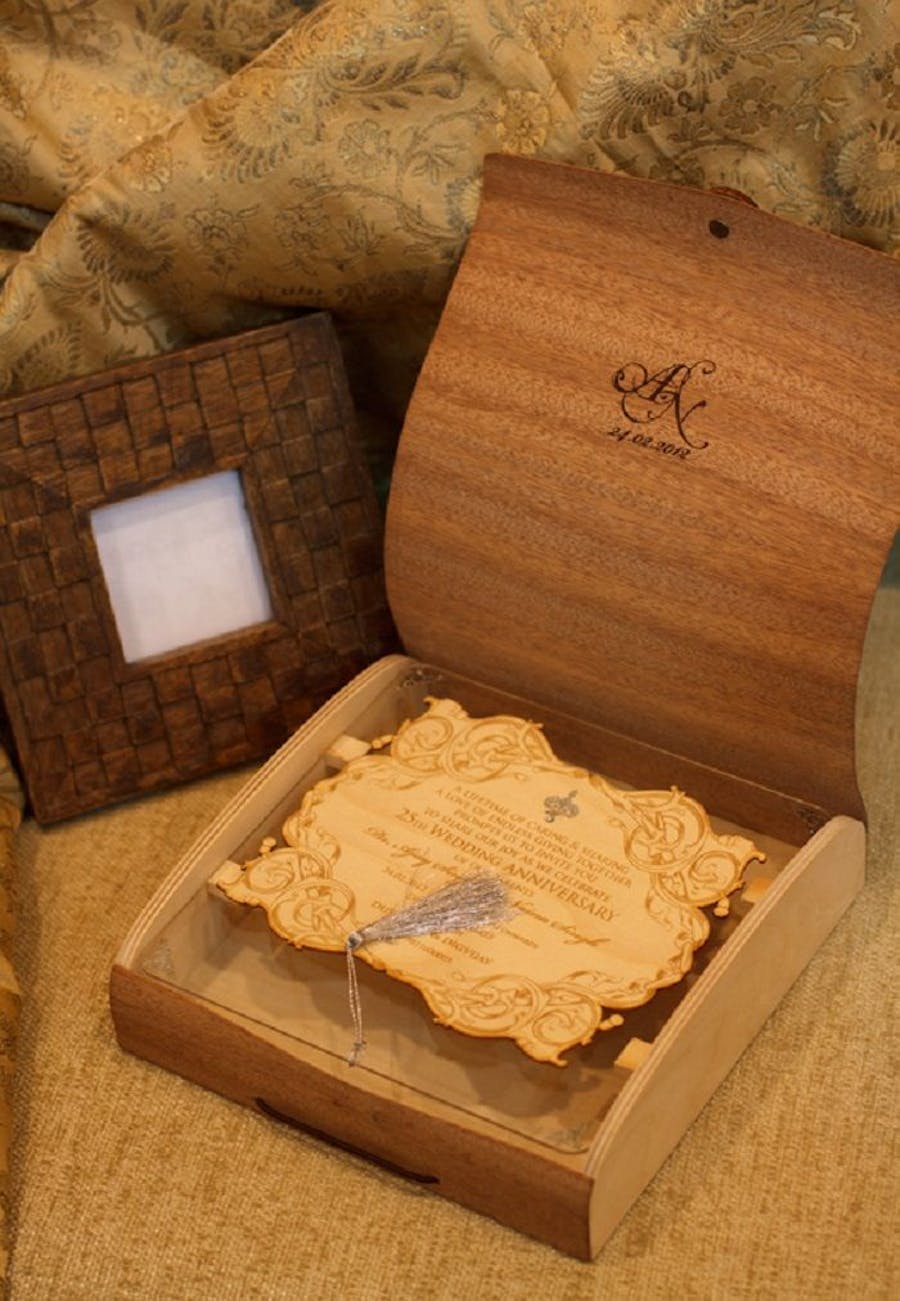 13. A 3D Style Bengali Wedding Card
Let's end this list with the most creative Bengali wedding card ideas. This 3D design wedding invitation gives a modern touch to your traditional wedding. This unique invitation card design can grab the attention of your guests at a single glance.