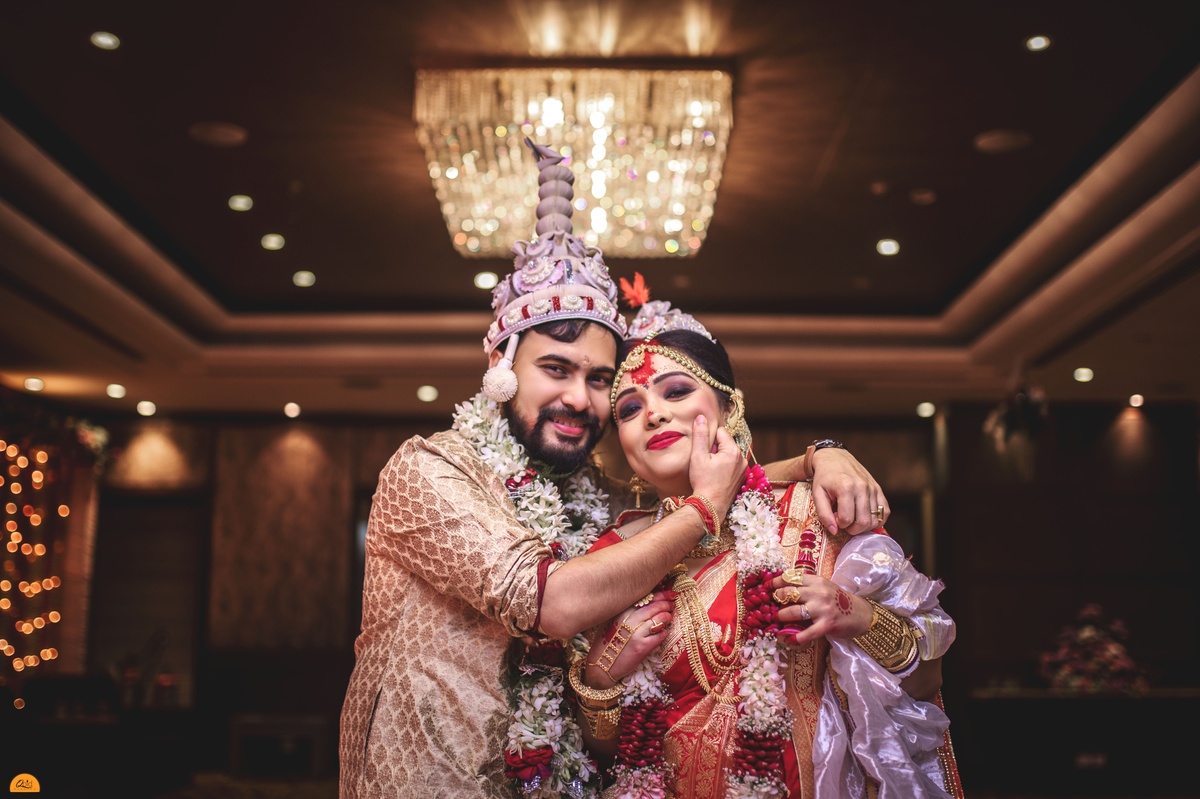 Qpidindia - Bengali wedding Photography in Kolkata
Best Bengali Wedding Photographers in Kolkata -Qpid
In India, wedding is the most celebrated event all over with the family complementing similar mixed emotions everywhere. Talking about Bengali wedding which is most hyped among others and Bengali are literally incomplete in their life without a year celebrating this special ceremony at least for once. Their rituals aren't just a story about one or two days especially when it's of their key persons like one of their friends or families.
Celebrate Your 'Bangaliana' with The Best Bengali Wedding Photographers in Kolkata
Bengali wedding brings up the first imagination in our mind is the image of Kolkata. And Kolkata means place of Rasgulla, Bengali culture, Bengali wedding rituals and most importantly beautiful Bengali stunning bride appearance. And we, Qpid Event Photography, the best wedding photographers in Kolkata are always here to provide you the best guideline, Best Bengali themes and Venues to make your wedding a grand ceremony.
Bengali wedding rituals are the prettiest among all Hindu wedding rituals. Bengali wedding rituals can be subdivided into following parts
Pre -wedding ritual: Ashirvaad, Aaiburobhaat, Gaye Holud, Briddhi, DodhiMangal, Ganga Nimantran.
D-day/ Bengali wedding day ritual:Bor boron, Saatpaak, Subhodristi, Malabadal, Saptapadi, Khoidaan, Sindurdaan.
Post-wedding ritual: Bibahobasor, Ashirvaad, Bodhuboron, Bouvaat, Reception, Astamangala
Some of their prettiest, cutest and most celebrated rituals with crowd are below
Bengali wedding rituals and Photography
Aashirvaad : A preparation event for Kolkata wedding photographers to start their album story of main events with this ritual. This is the ceremony where the bride and groom formally get accepted by their families and in-laws with the shower of blessings on them.
Bengali Wedding Ritauls Photography in Kolkata
Gaye Holud: This is the ceremony for what mainly wedding photographers of Kolkata get hired to highlight. In this ceremony close ones of each of the friends and families of bride and groom gather around separately in their respective house and apply haldi on them. The haldi is brought to the groom's house after completing the ritual in the bride's residence. It's an auspicious event of union fun and laughter with lots of giggling moment for Kolkata wedding photographers. It is not a responsibility but more than an emotion for best Bengali wedding photographers in Kolkata to make their client's wedding the best wedding as the best Bengali wedding in Kolkata by taking care of this event considering it as their own.
How Bengali Wedding photography can be done
Subhodrishti : after taking the seven rounds(saatpaak) around the groom this ritual takes part where bride and groom look at each other in front of guests by removing the betel leaves from her face. This an exchange of love moment which is a complementary shot for wedding photographers in Kolkata which brings up gravity to their album. This is also a leg-pulling by their families and friends which laughter moments in this are also a great subject of detail to cover for a best wedding photographer in Kolkata
All about Best Bengali wedding photography in Kolkata
Saptapadi : It takes seven rounds around the holy fire on mandap to lead this whole ceremony towards success by both the bride and groom together in front of all guests and their families with exchange of chants of total seven vows to each other following by each round. Best Bengali wedding photographer is the always the right choice to hire for this event to capture who can produce the proper frame of emotion through pictures of it.
Most important topic on Bengali Wedding photography in Kolkata
Sindoordan : This is the last and final Bengali wedding ritual ends by applying sindoor or vermillion on the bride's hair-parting considering her title as a 'married woman'. The road of the journey of a best wedding photographer ends with the events with the families of the couple and that's what the reflection gets resulted on their constant hard work these during these days
Qpid - Best Bengali Wedding photographers In Kokata believe in real emotions on a wedding and capture them in a most candid way to make memories for life time
This is why it's always important to choose the best of the best Bengali wedding photographer to get the right amount of emotion and quality for a best Bengali wedding in Kolkata. We, Qpid Event Photography, the best bengali wedding photographers in Kolkata are always here to shine your traditional wedding album by making your ceremony the best Bengali wedding in Kolkata. We always provide you as we claim and assure you to have your emotions and memories sincerely framed without any delay or mistake and that's what makes us a recommended, popular and best among professionals.
Q&A Qpidindia
we will love to know more inputs and stories regarding this topic from you to get better ideas. please share your opinion regarding this blog through whats app to us. For more events related stories and information stay connected with this website . we will put more stuff soon.
Thank you 🙏🏼 😊