Why should only the bride get all the attention at a wedding? Reception is the day of the grand celebration, thus you must plan an attire that provides you the most stunning look. After all, a groom also deserves compliments at his wedding. Nowadays, men have got numerous fashion options for their special day. But you should opt for the right outfit to achieve a charming groom look at your reception ceremony.
A Bengali groom has a unique sense of style that makes them the most stylish groom. Check out some amazing Bengali groom reception look to rock your party.
Qpid event photography is one of the best wedding photographers in Kolkata have listed some of the very beautiful reception look for bengli groom.
1. Royal Metallic Sherwani Look
Sherwani is the most traditional outfit of Indian men. Bengali men prefer to wear traditional dress for reception. A stylish sherwani also complements the lehenga of a gorgeous bride. A metallic sherwani with a matching churidar offers you a classy look. It is a very trending outfit for the present-day Bengali wedding. There is a regal essence in this outfit which makes sherwani for Bengali groom a perfect option.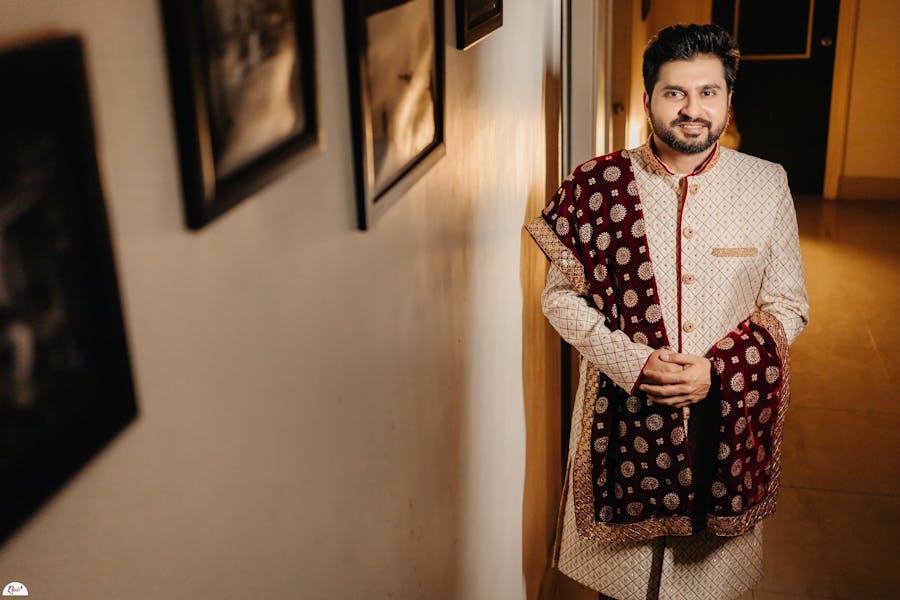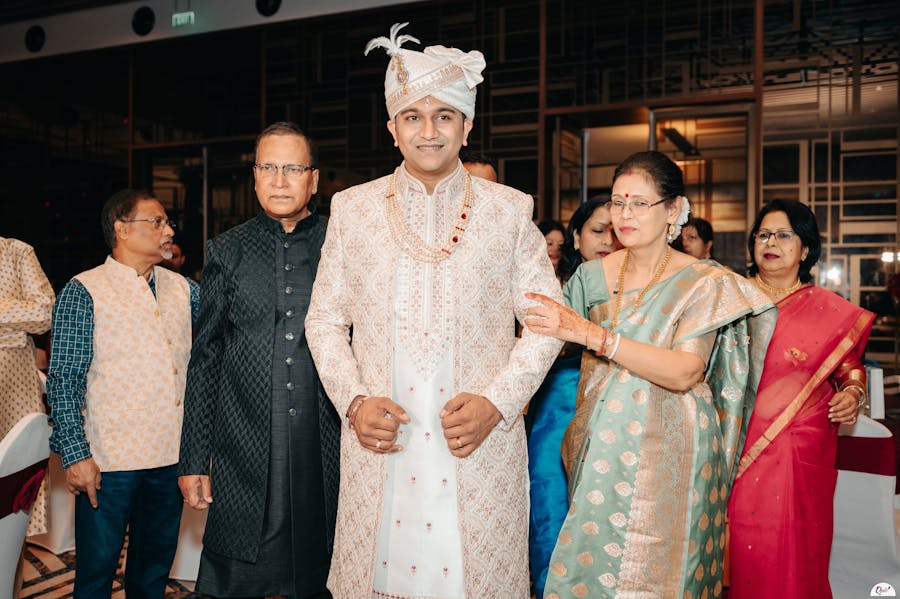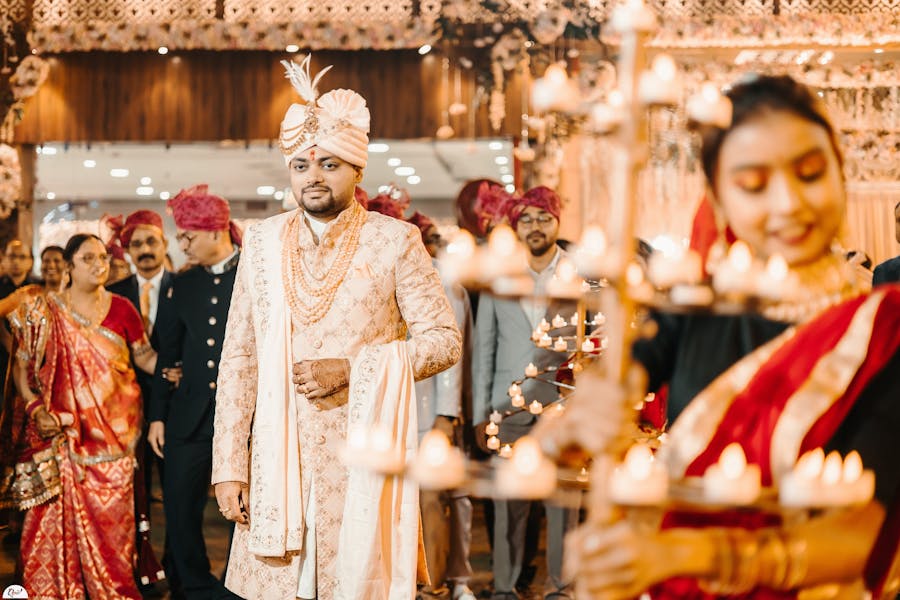 2. The contrasting charm of cream kurta and red dhoti
This is another example of a traditional Bengali groom dress that most men opt for. Bengali Kurta pajama is famous for their simplicity and elegance. An off-white or cream kurta with embroidery work on the body and the neck with a red color silk dhoti set the tone of a wedding function. The side opening of this ethnic kurta adds charm to this beautiful attire. A groom in perfect attire is a confident man giving everyone some major fashion goals. This classic attire never goes out of fashion.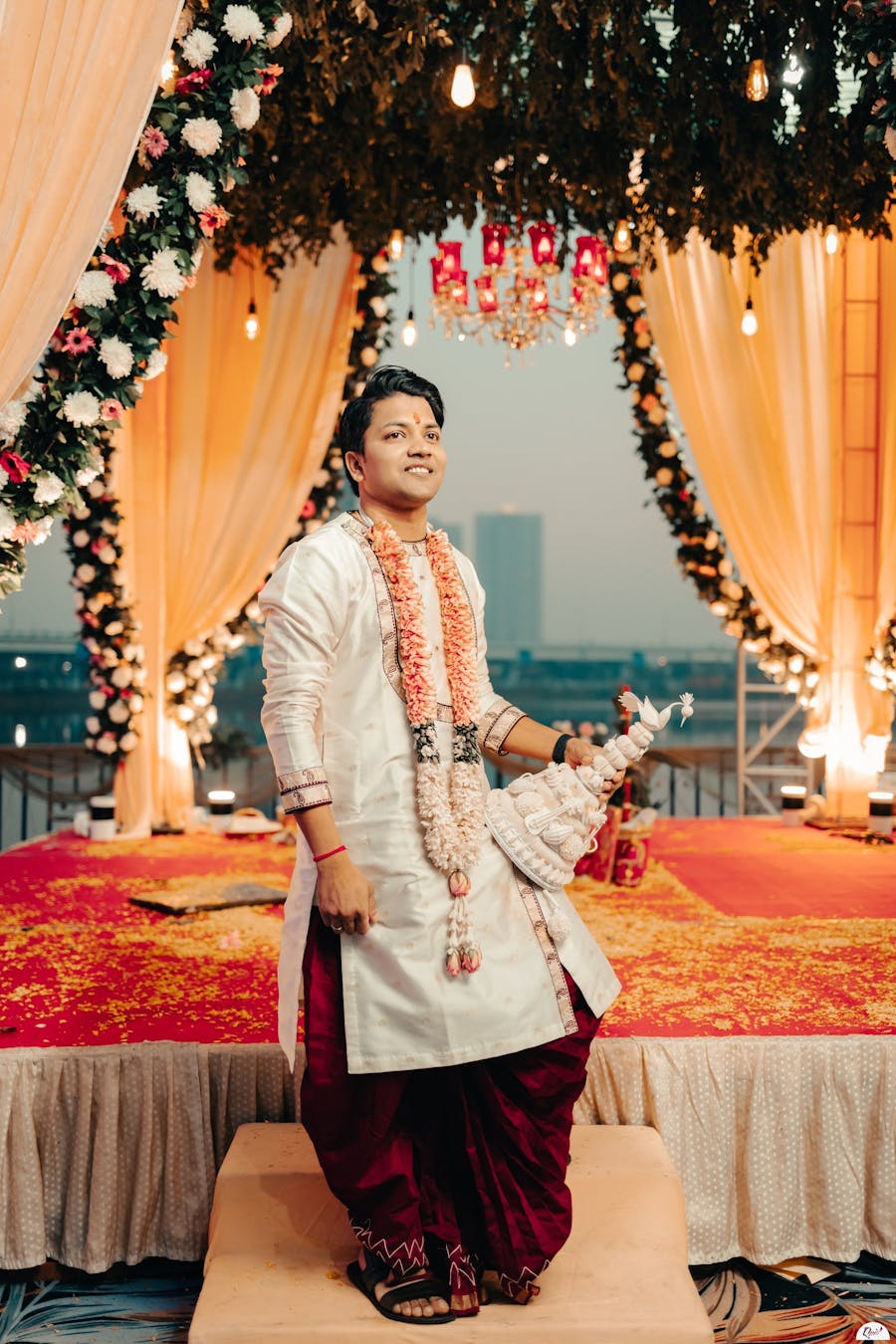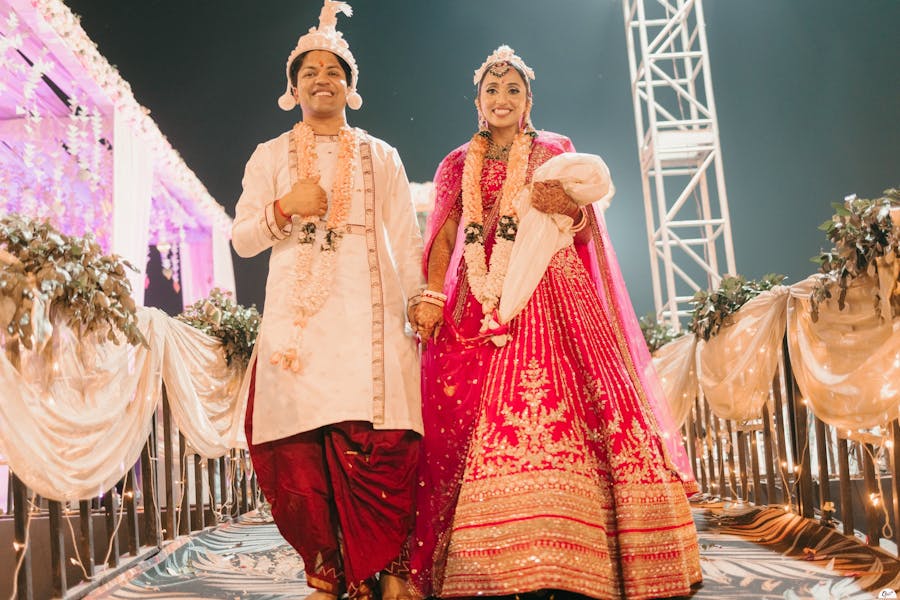 Also Read: Top 10 Stunning Bengali Bride Reception Look Ideas That Stole Our Heart
3. Subtle Cream Bandhgala Kurta Look
Dhoti kurta is the most common attire of a Bengali groom. These stylish kurtas are sometimes paired with a designer jacket. The designer Bandhgala kurta with a contrasting dhoti is the latest trend in men for wedding attire. This simple and stylish kurta offers a vibrant and elegant reception look. Moreover, the texture and finishing on this ethnic wear give a praisable appearance to the groom.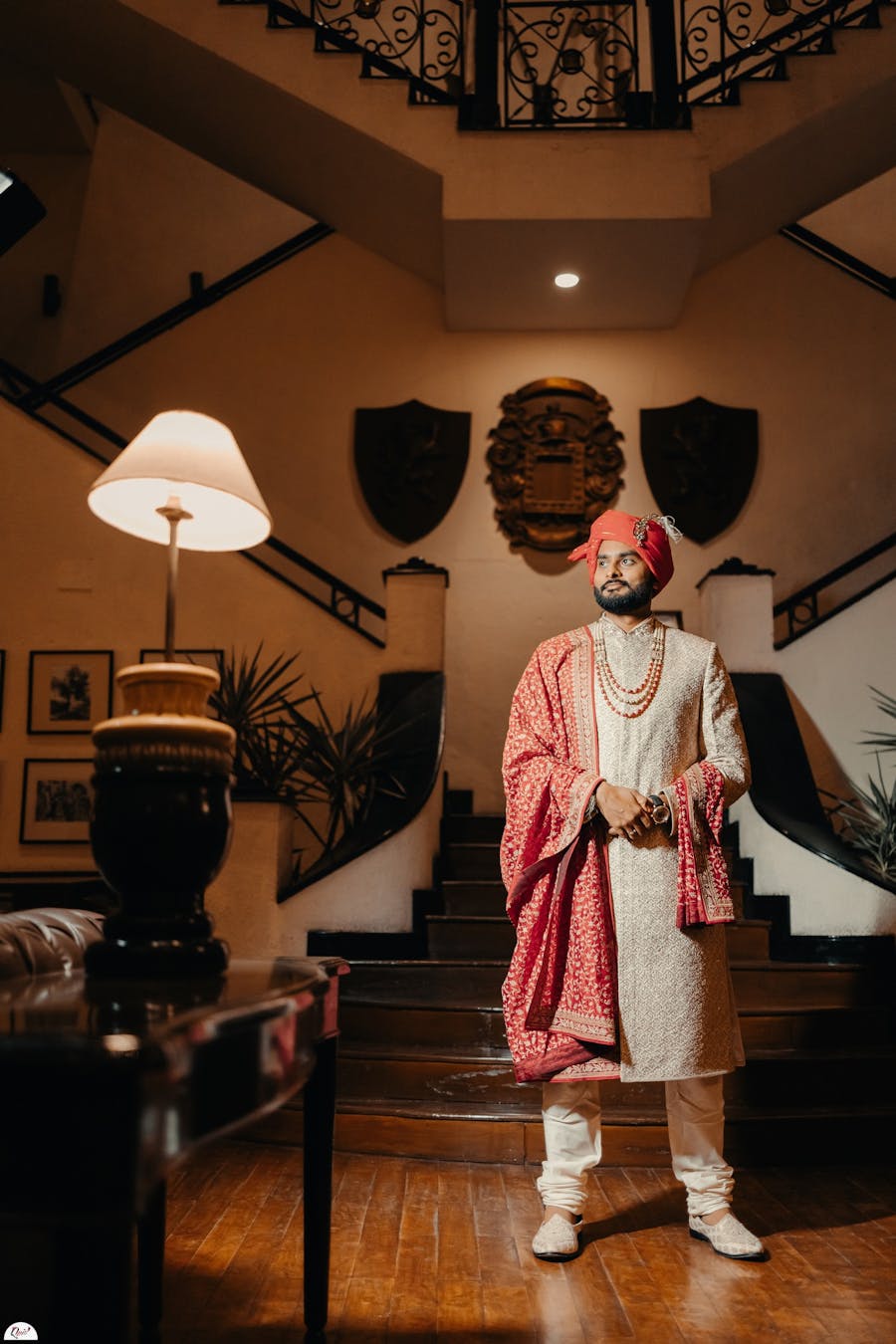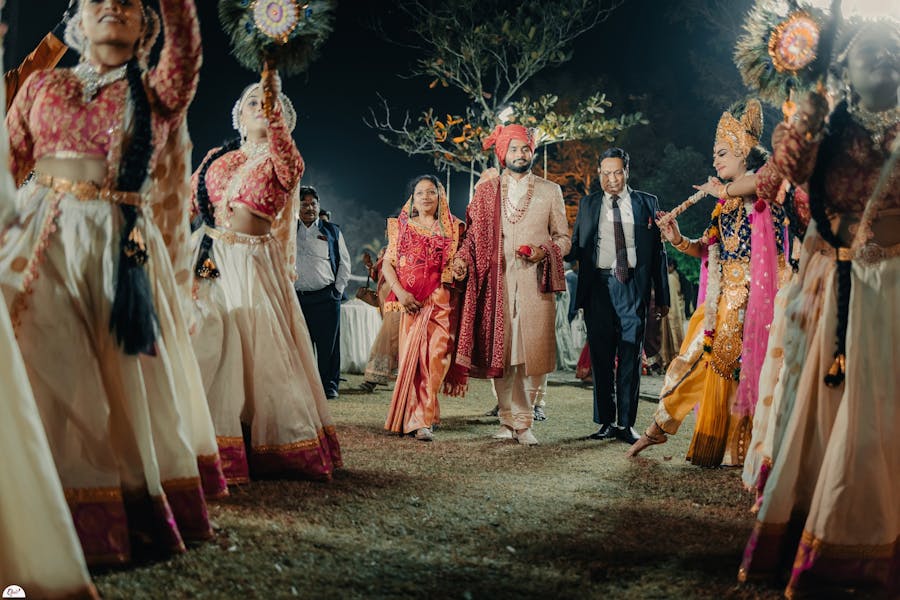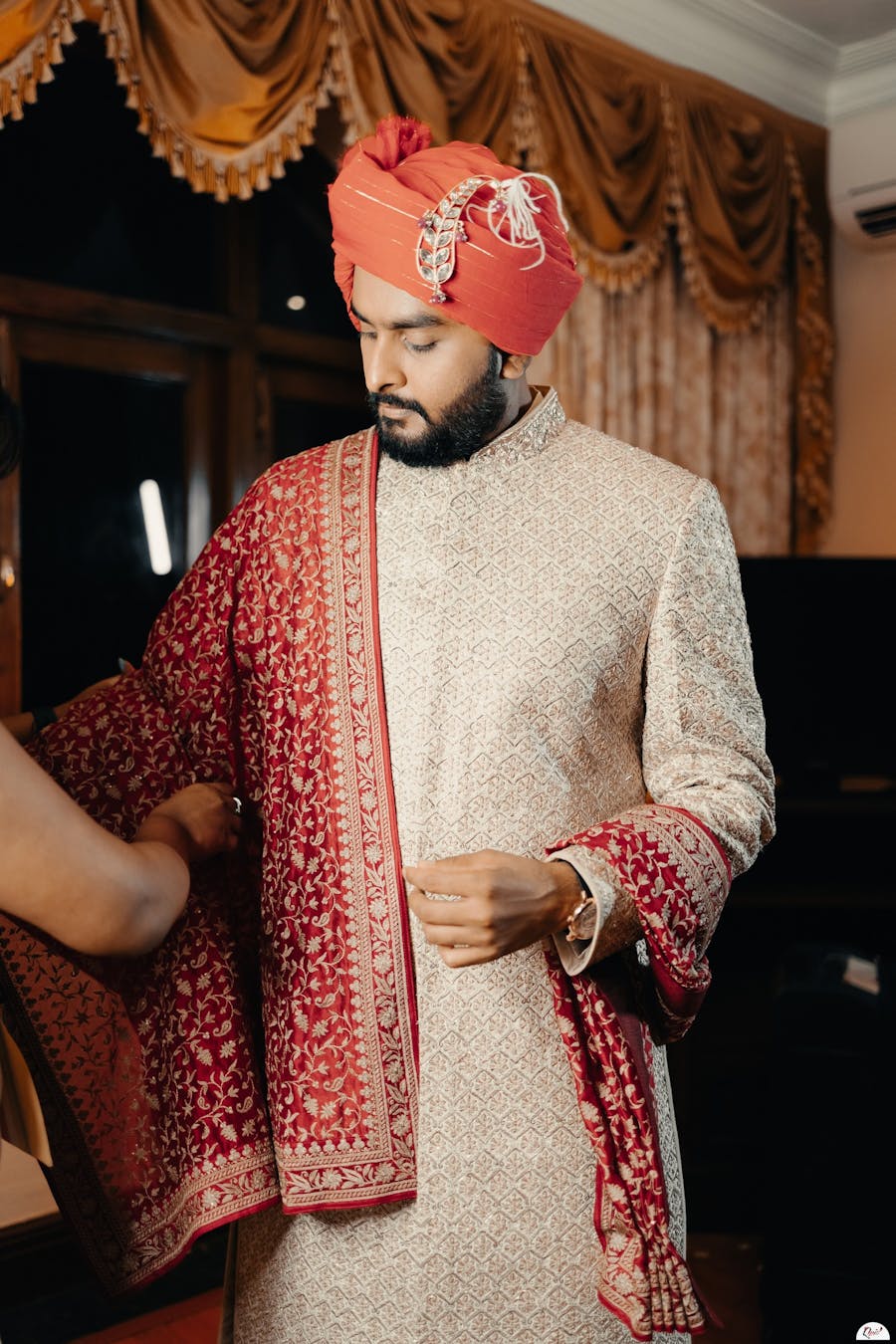 4. Shimmering And Stylish Tuxedo Look
Who would say no to this budget wedding dress? This timeless piece of shiny tuxedo suit can help you achieve the most handsome groom of the year goal. It is one of the unique and latest Bengali reception look for groom. Pair this super glam tuxedo with a black shirt and pants to shine on your reception ceremony. This shimmery and shiny cocktail tuxedo will stand on your wedding look expectations.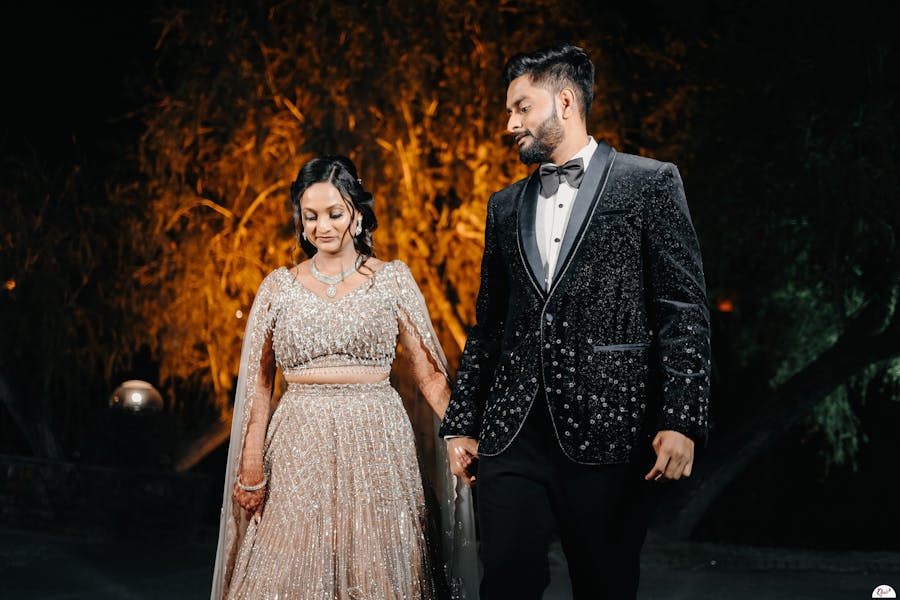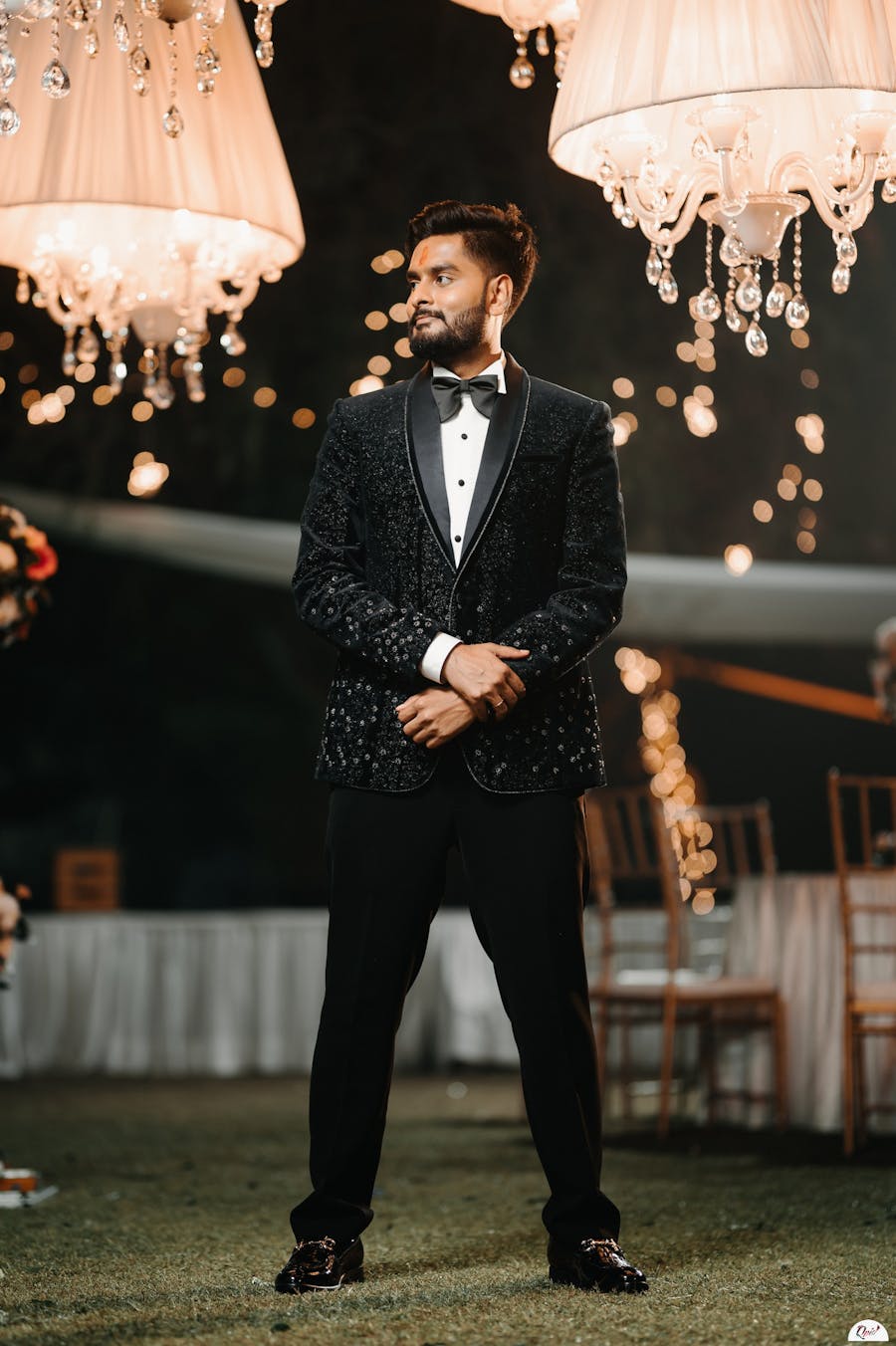 5. Blush pink & gold Jodhpuri suit for the groom
A groom wearing a pink suit is an inspirational look. Because brides aren't the only ones who can grab the attention of guests by wearing pink. A man dressed in pink steals the limelight of the show. The combination of blush pink and glittery gold is a match made in heaven. A Bengali groom wearing a pink Jodhpuri suit gives you some major fashion goals. You can pair up this stylish suit with off-white pants to add a classy touch. This elegant Jodhpuri reception suit for the groom offers you a charismatic look.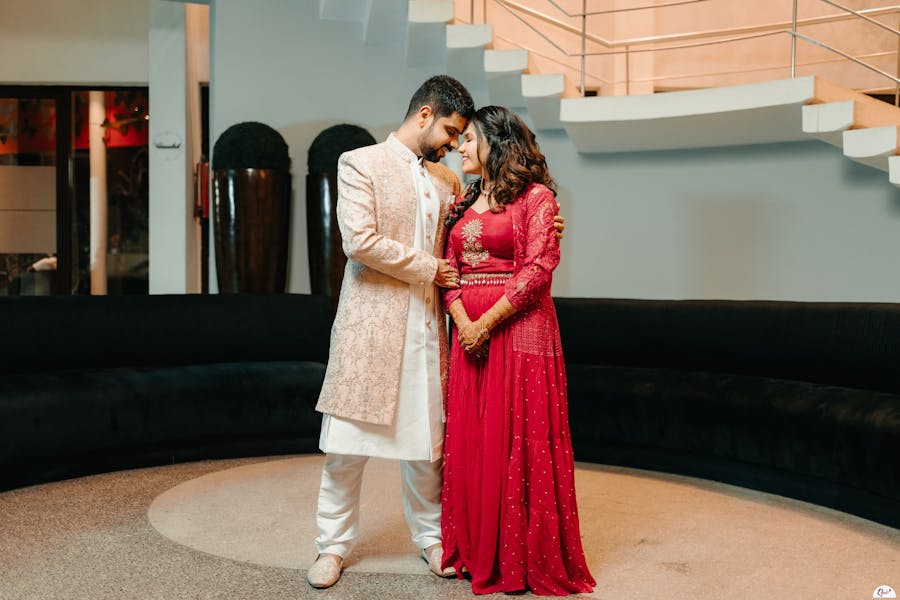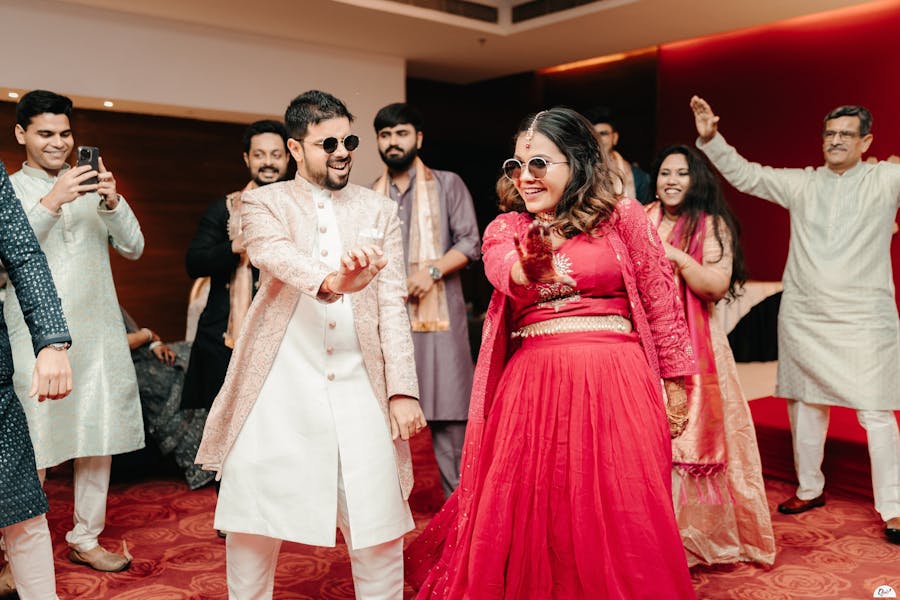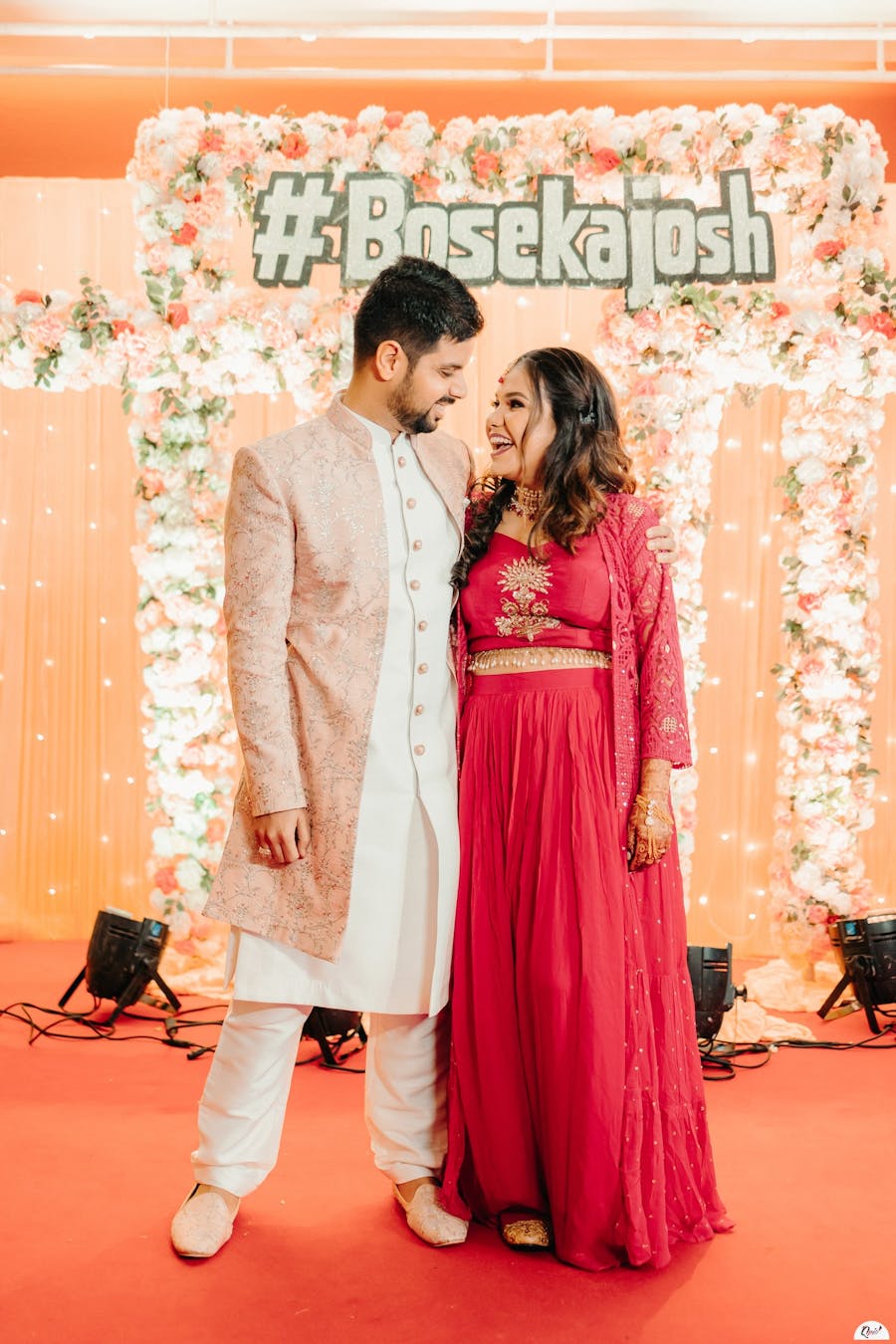 6. Regal Jodhpuri Suit For An Elegant Groom
Picking the right outfit is not so difficult, as it appears. Choosing a stylish and comfortable table outfit for your reception ceremony is a wise decision. Opting for a Jodhpuri suit will be one of your best picks because it provides you with a rich, royal, and elegant look. It is a semi-formal traditional attire which is a classic example of an Indo-European outfit. Wearing a black color embroidered suit adds a simplistic charm to your personality. It is one of the most popular and graceful options available for a groom. A Jodhpuri suit in black will surely bring an outstanding appearance if worn with a leather shoe and classic watch.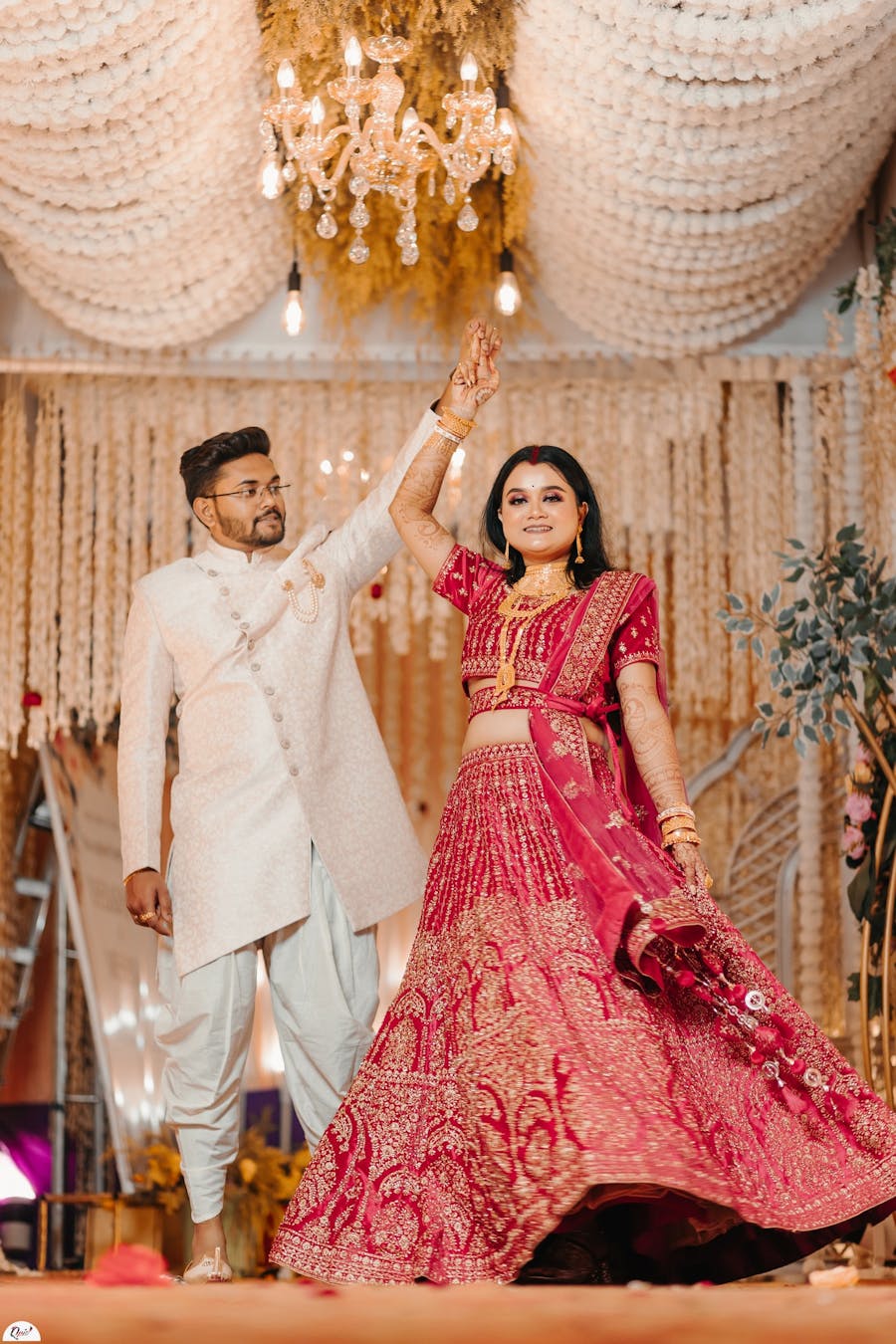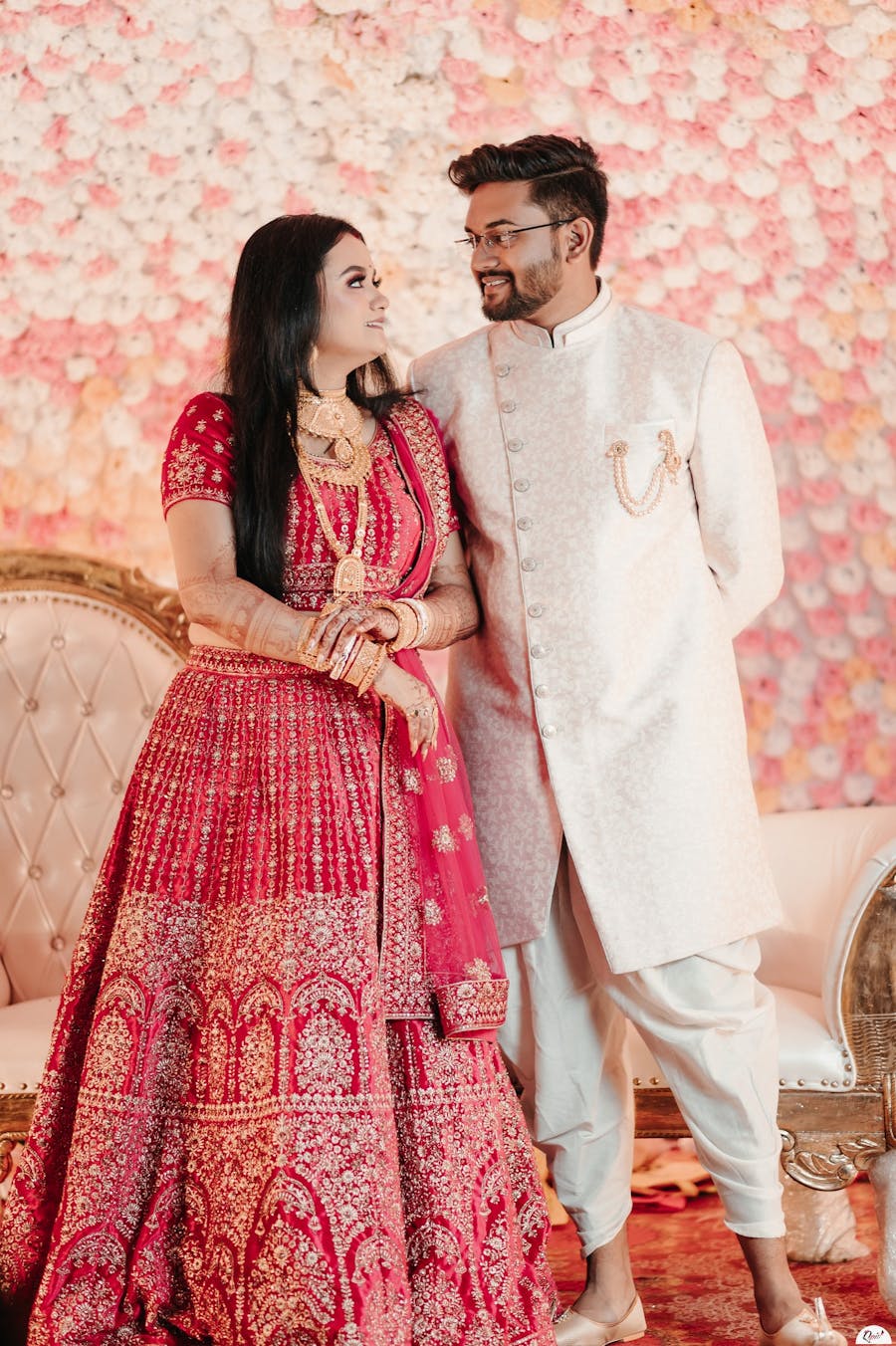 7. Funky Achkan And Classic Dhoti Look
Speak a million words with your stylish looks. An achkan is ethnic wear that is quite similar to a sherwani. The main difference between the two outfits is the use of lightweight fabric. A stylish achkan has a more semi-casual appeal. If you want a modern element to your traditional achkan then you can pick designer achkan with a diagonal cut. You can add a brooch and wear dhoti pants of contrasting colors to get a fashionable look. This is one of the latest reception dresses for the Bengali groom.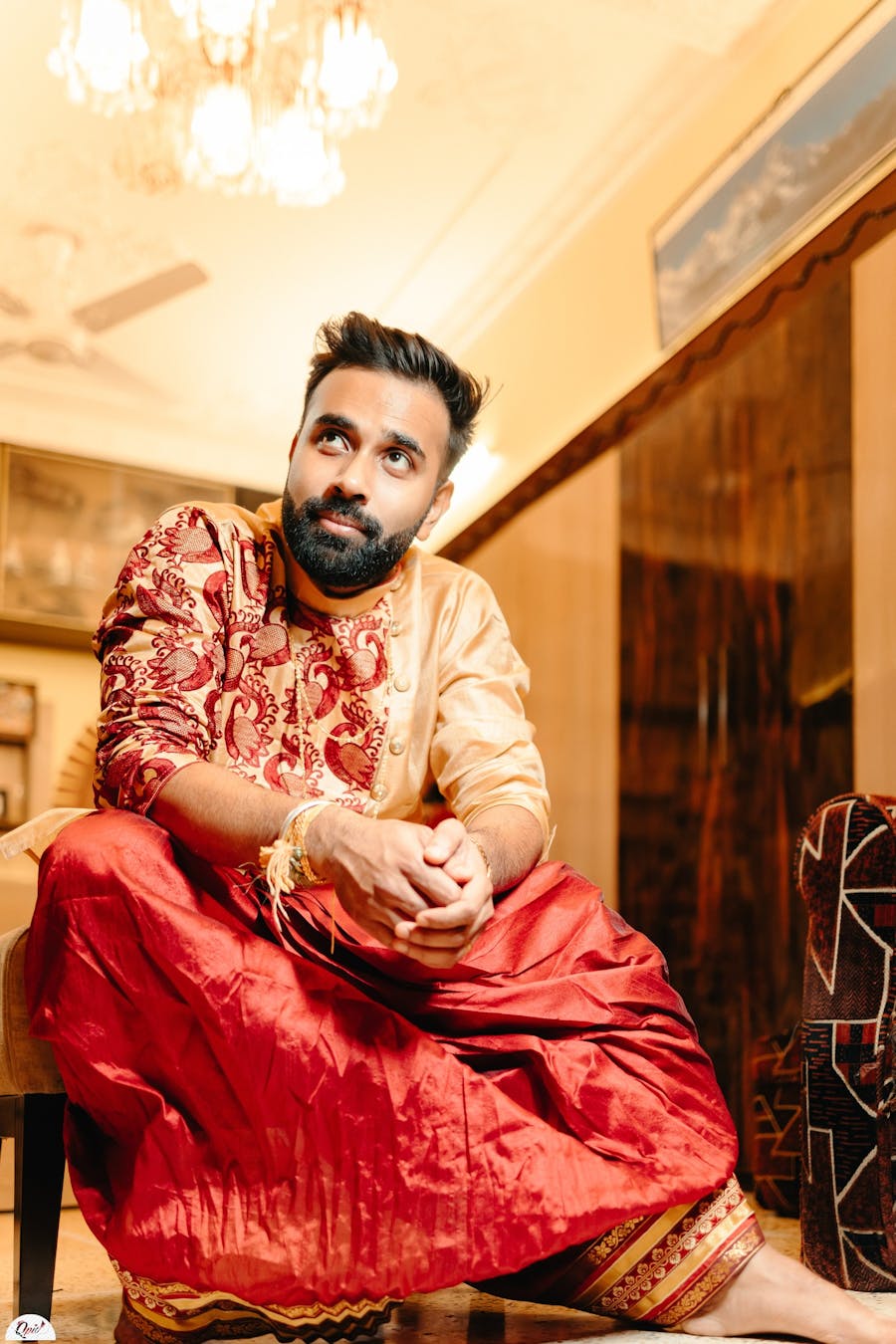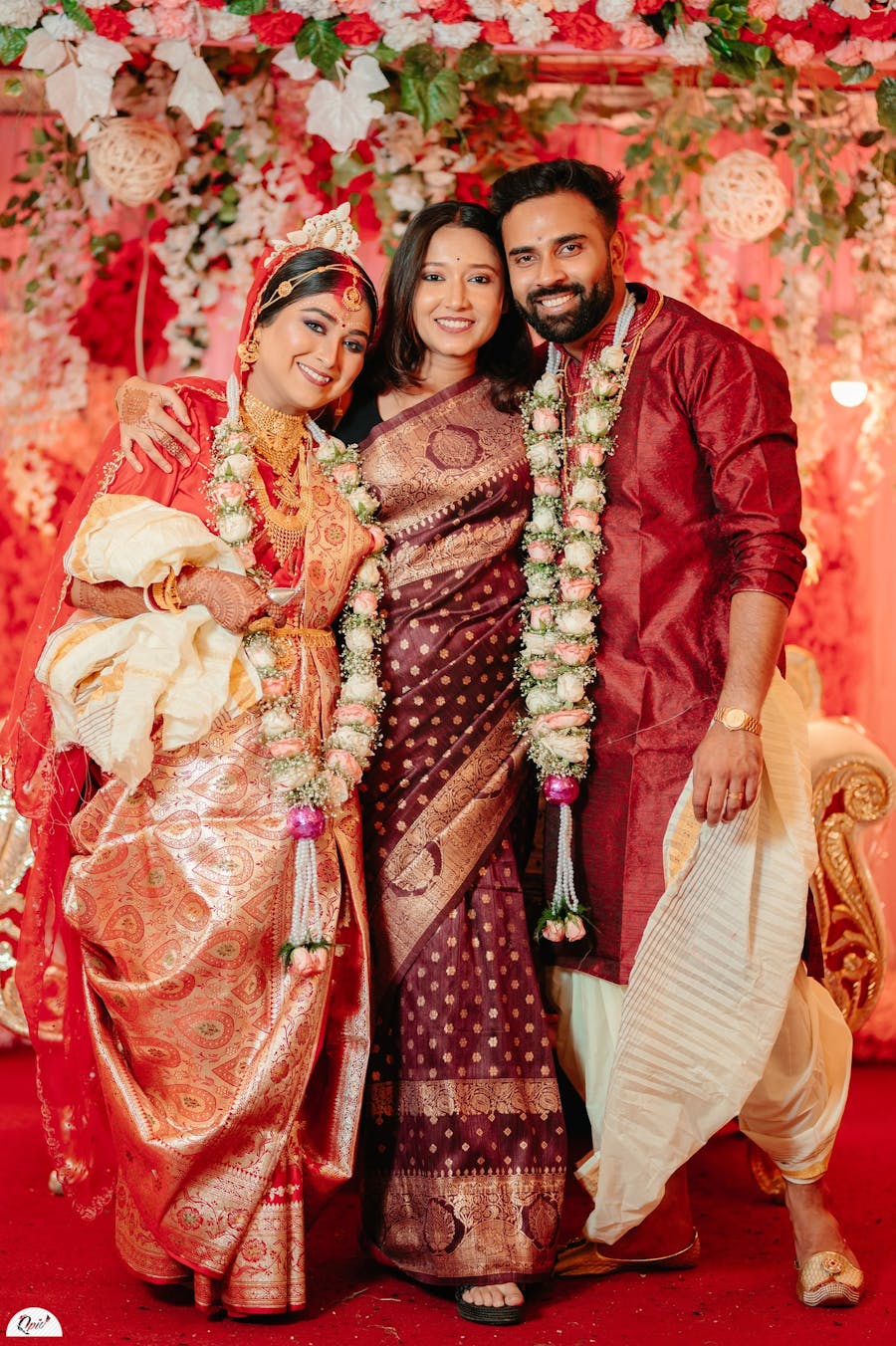 8. Formal and attractive wedding suit look
Tailor-made suits for weddings are the most attractive ones. A gray suit with a white shirt and matching pants is a fitting choice. The linen suits are best for comfort and style. You can also wear a matching tie and shoes to bring elegance to your reception look.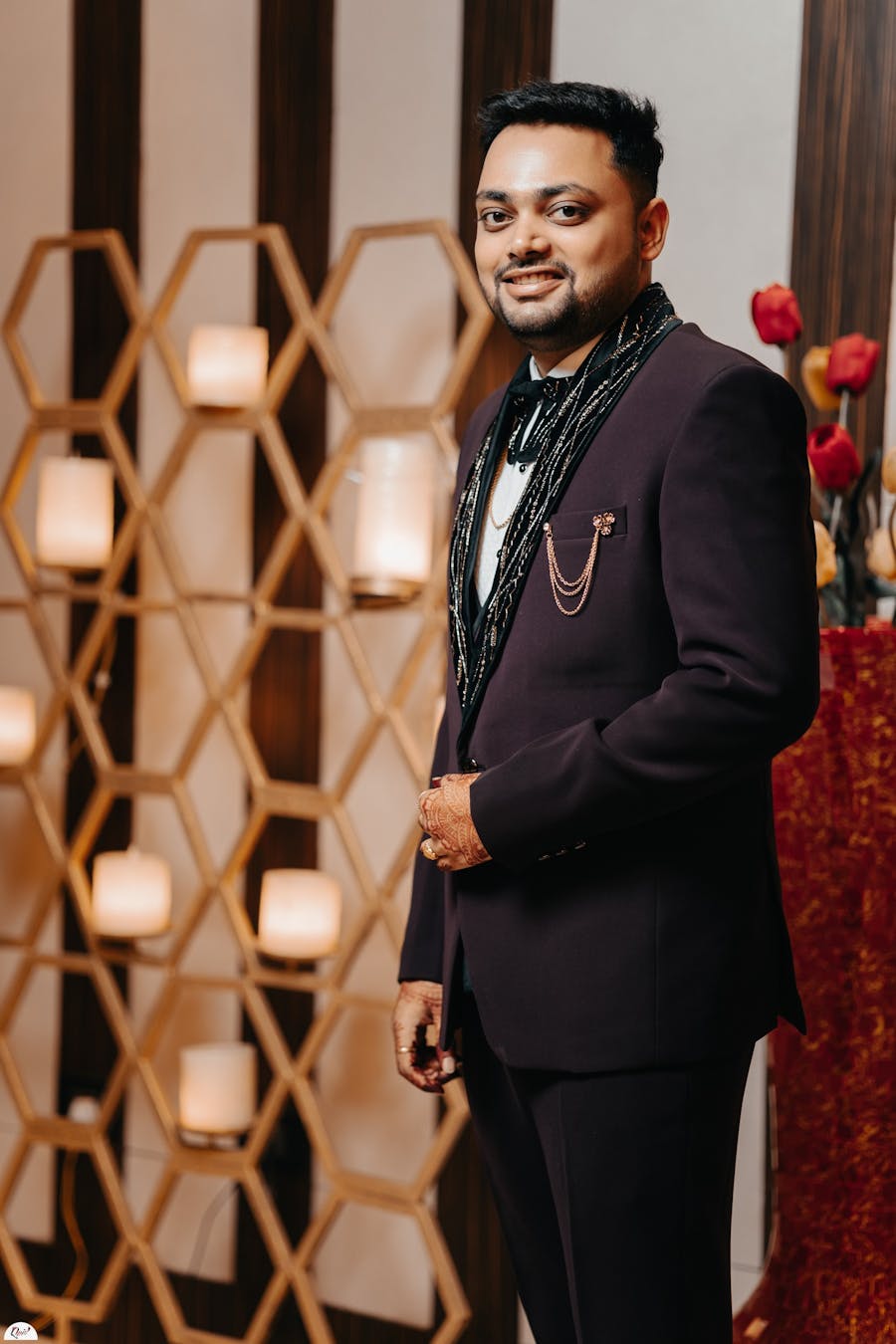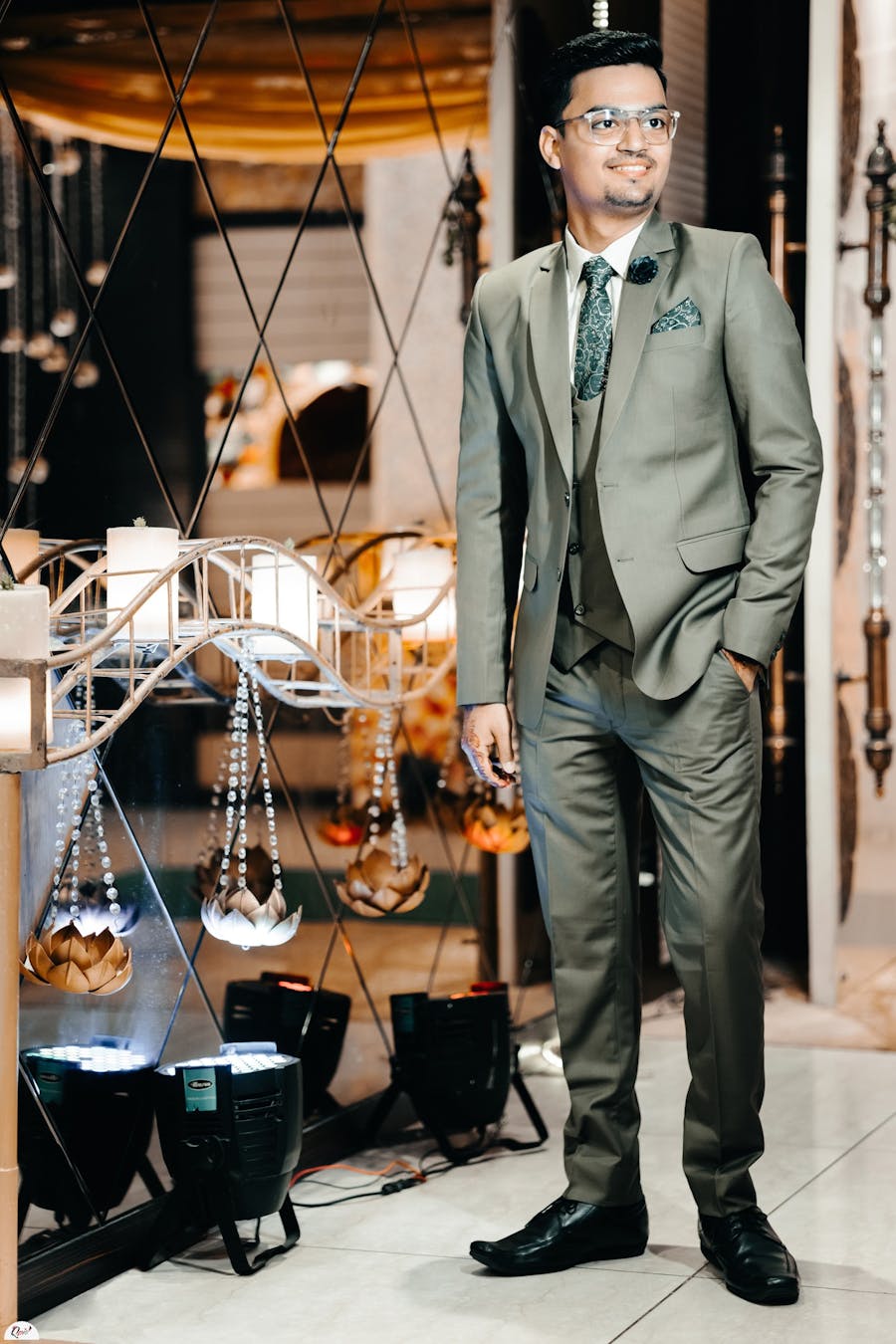 9. Matching outfit for Bride and groom
The matching outfit for Bride and groom is the new norm of wedding events trending these days. The newlywed couple looks absolutely adorable when they wear the exact same colored reception outfits. You can also pick an outfit of the same color and design. The pista green is a very popular shade chosen by many famous personalities. Wearing a pista green kurta with matching pants is a smart choice to flaunt an amazing look with your bride.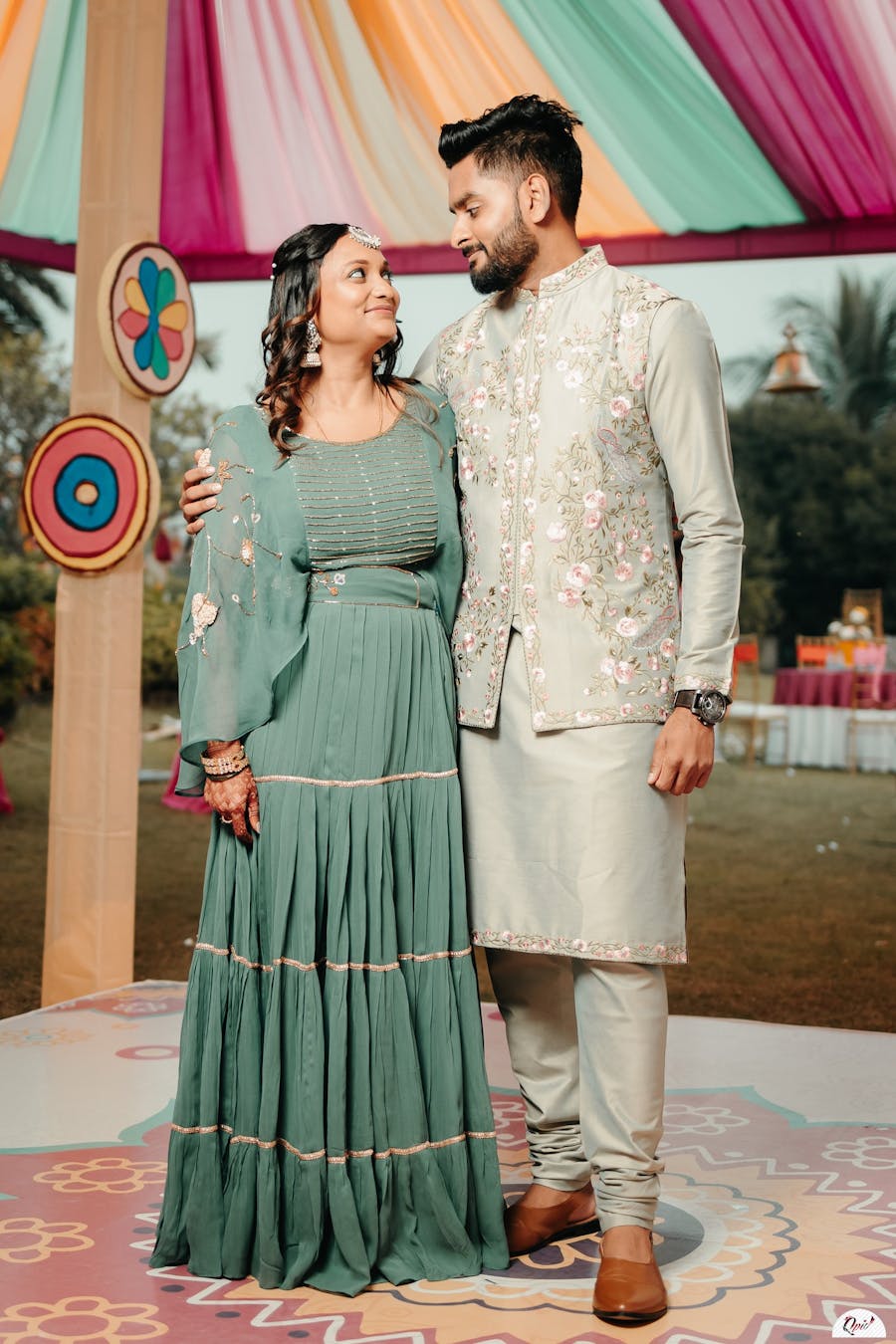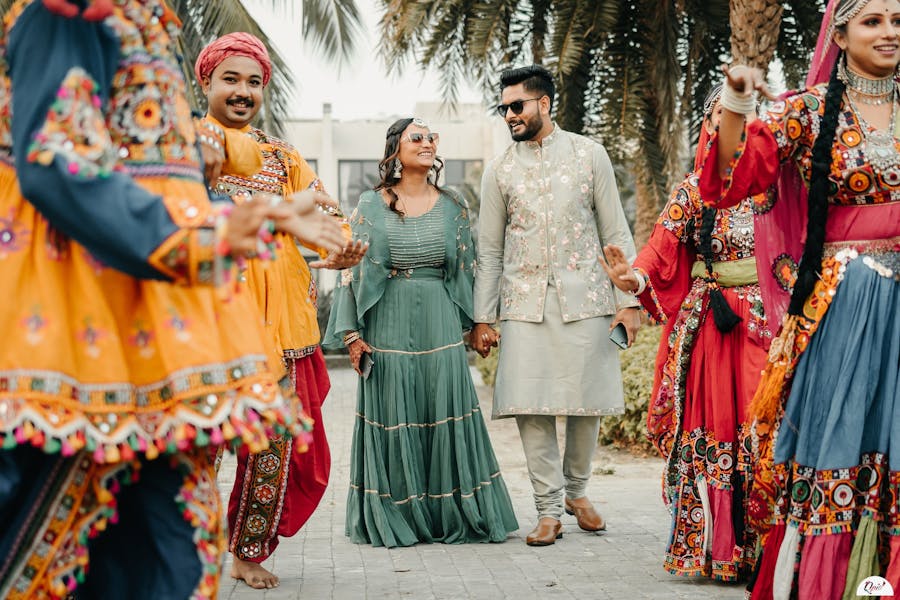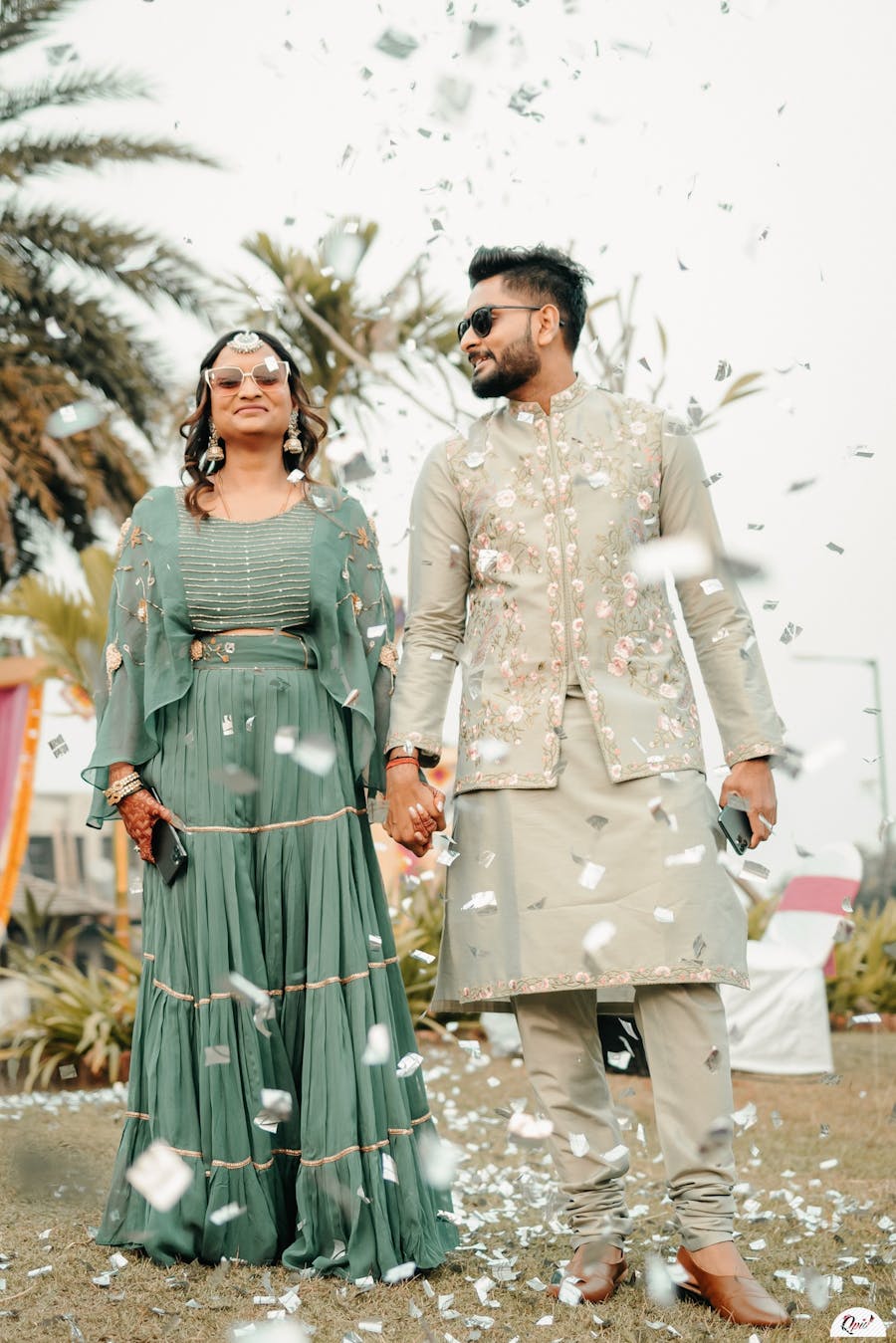 Apart from a perfect reception outfit, you will also need a professional photographer who is experienced in candid Bengali wedding photography. Wedding photographs are the most valuable thing because they immortalize your wedding moments and happiest memories. They will capture your precious wedding moments which will stay with you forever.
So, these are some of the best reception looks for the Bengali groom that is trending these days. We have shared an extensive guide to the ultimate Bengali Reception look ideas. Hope it will be helpful.