In India, an engagement ceremony marks the beginning of a marriage occasion full of festivities. Cake cutting ceremony has become a new way of celebrating an engagement party. Being a professional Bengali wedding photographer, we have witnessed many scrumptious and unique wedding cake designs. The charm of these OTT pre-wedding Ceremony cakes is a beautiful element that takes Indian weddings a notch higher.    
We have handled many stunning wedding photography in Kolkata, which has provided us with a chance to experience numerous splendid engagement cakes. If you are also looking for celebrating your engagement ceremony with a unique cake, then check out these amazing, delicious, and trending engagement cake designs to rock your special day.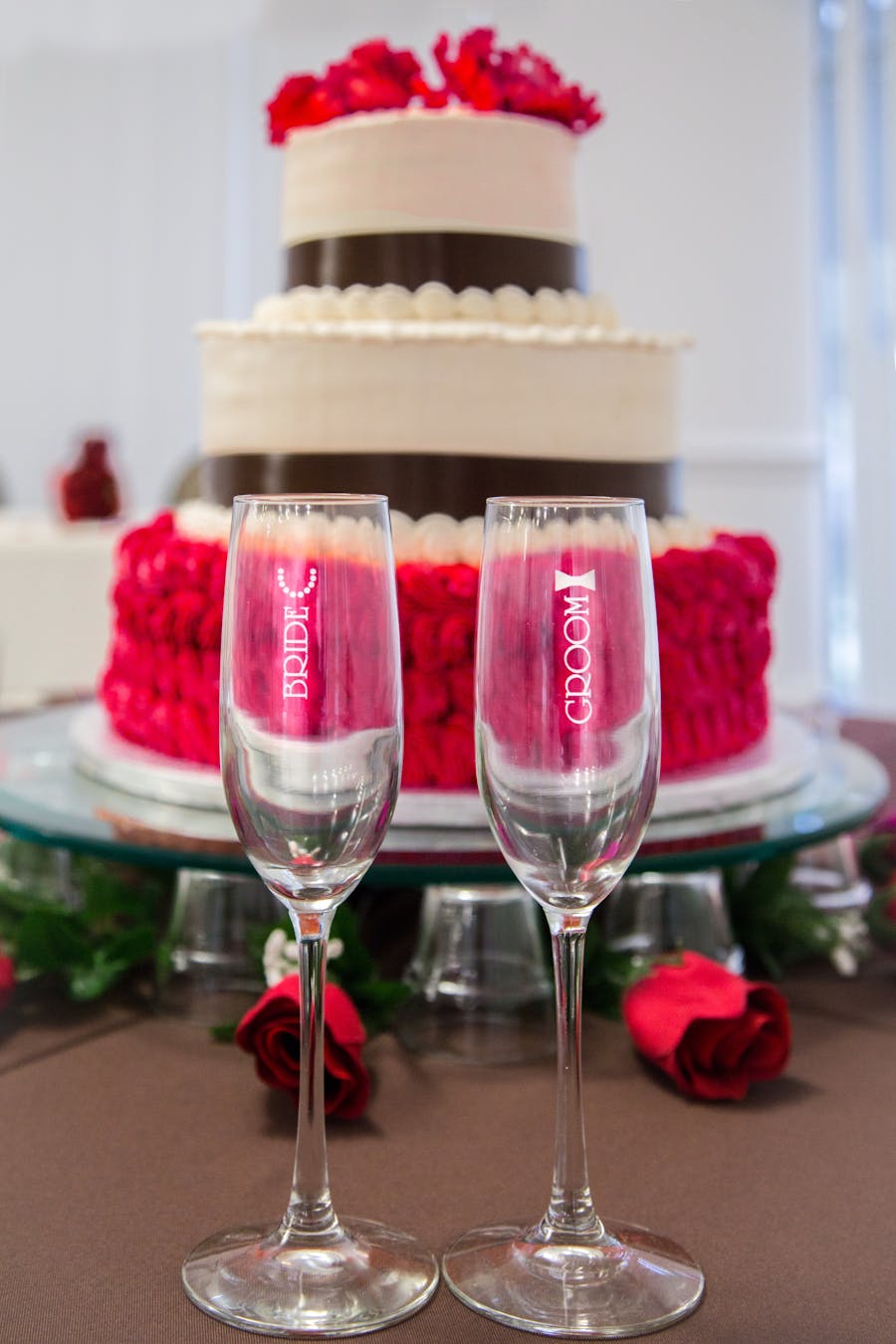 Recommended: 13+ Gorgeous Mehendi Outfits For Brides In 2022
1. Two Tier Printed Pattern Ring Cakes    
These printed patterns cakes look extraordinary simple and beautiful, you will often notice these designs on canvas bags and handcrafted materials. This hand-painted engagement cake with a ring is enough to impress your sweetheart. Make this toothsome dessert a highlight of your engagement party.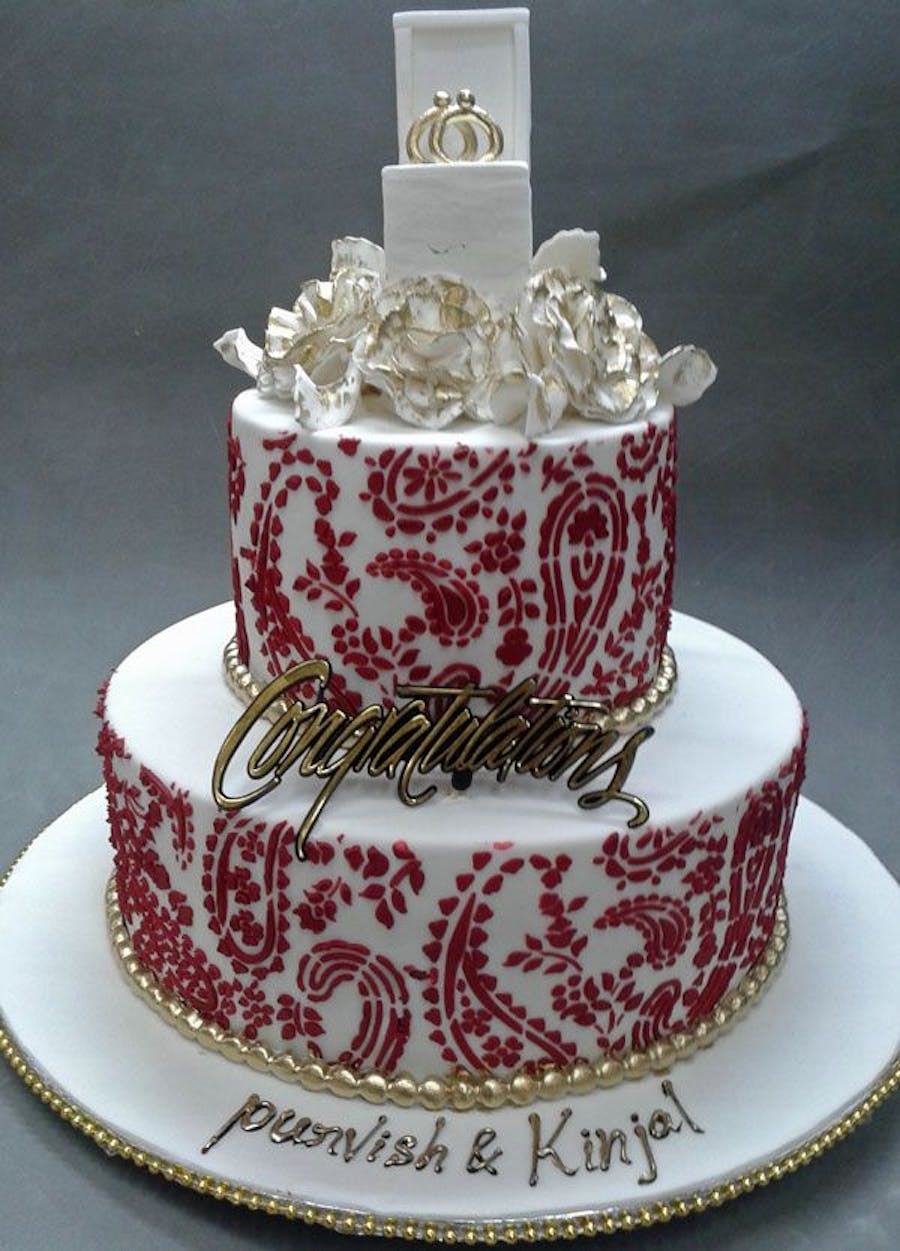 Must Read: Gorgeous Mukut Designs For Bengali Bride 2021
2. Modish Single Tier Cakes
We are not surprised by the fact that stylish single-tier cakes are getting more popular at engagement parties. This meshwork designer cake with a single floral topping is a brilliant choice t celebrate your engagement party. The beautiful color combination of white and sea green is an ideal choice for minimalist couples.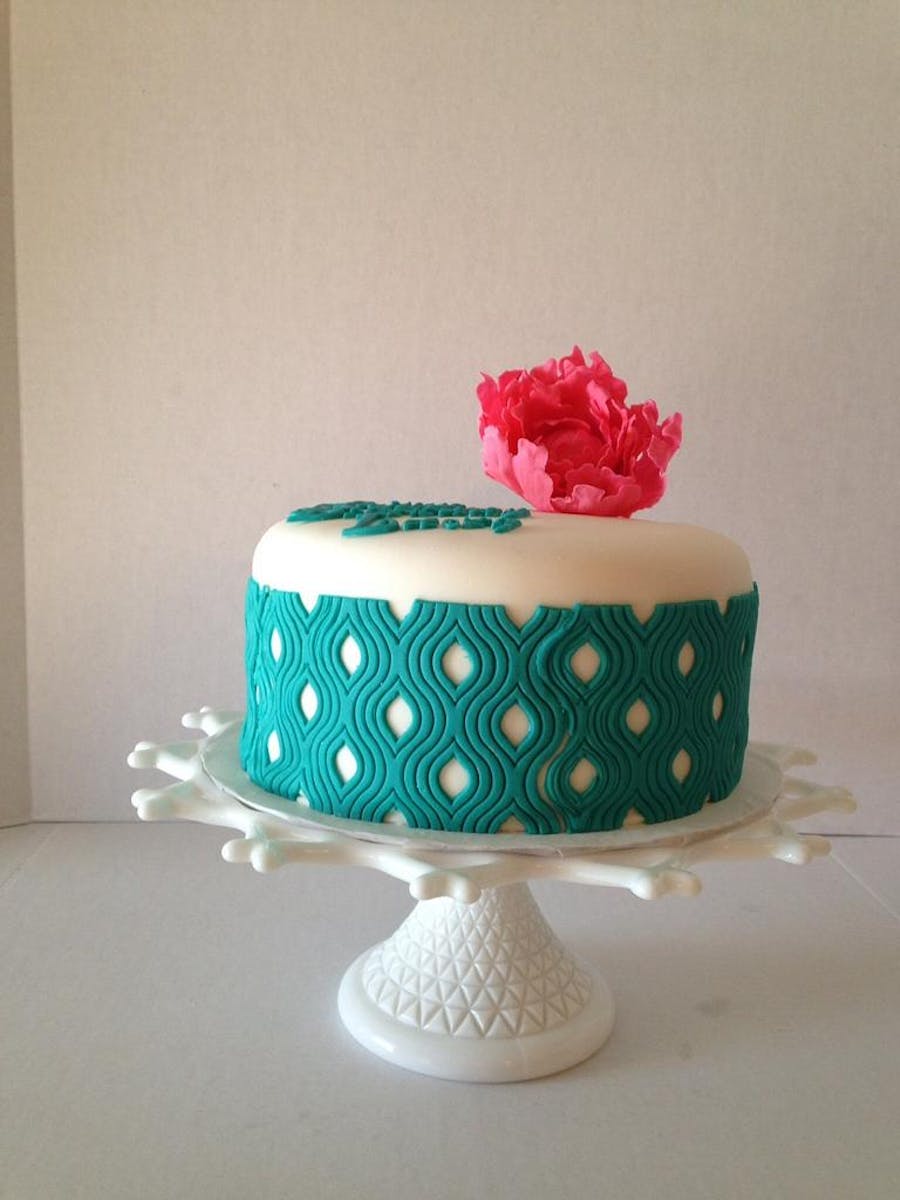 3. Engagement Cake With Red Roses
What a better way to celebrate your engagement ceremony with a symbol of love-red roses. This elegant three-tier cake design adorned with red roses is a beautiful way to share your love story with people. The classic white base and combination of charming red roses make it a romantic couple cake design.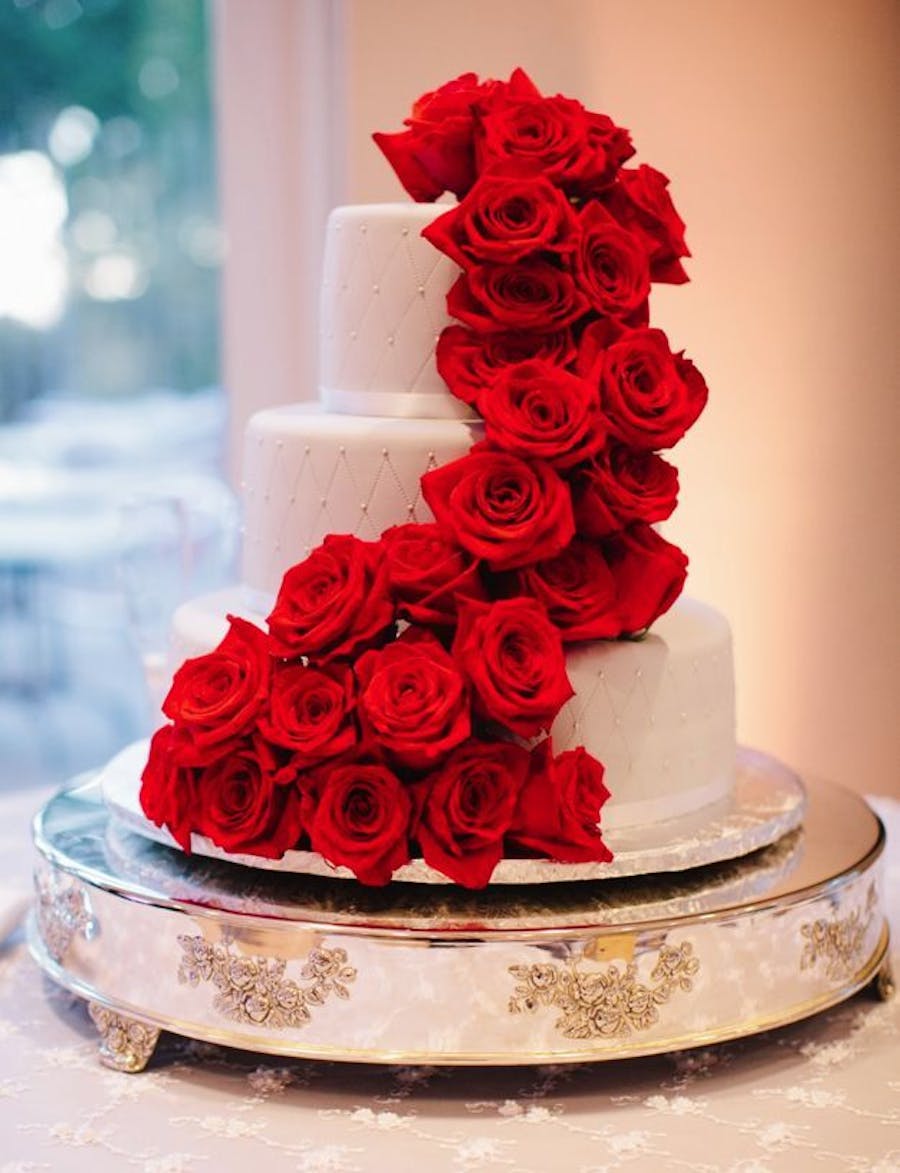 4. She Said "Yes" Cakes For Engagement
Make your D-day more special with the irresistible charm of "She said yes" engagement cakes. The trendy and simplistic naked cakes add a rustic feel. Along with that, the use of fresh flowers & the "She said yes" tag makes it one of the most elegant and simple cake designs.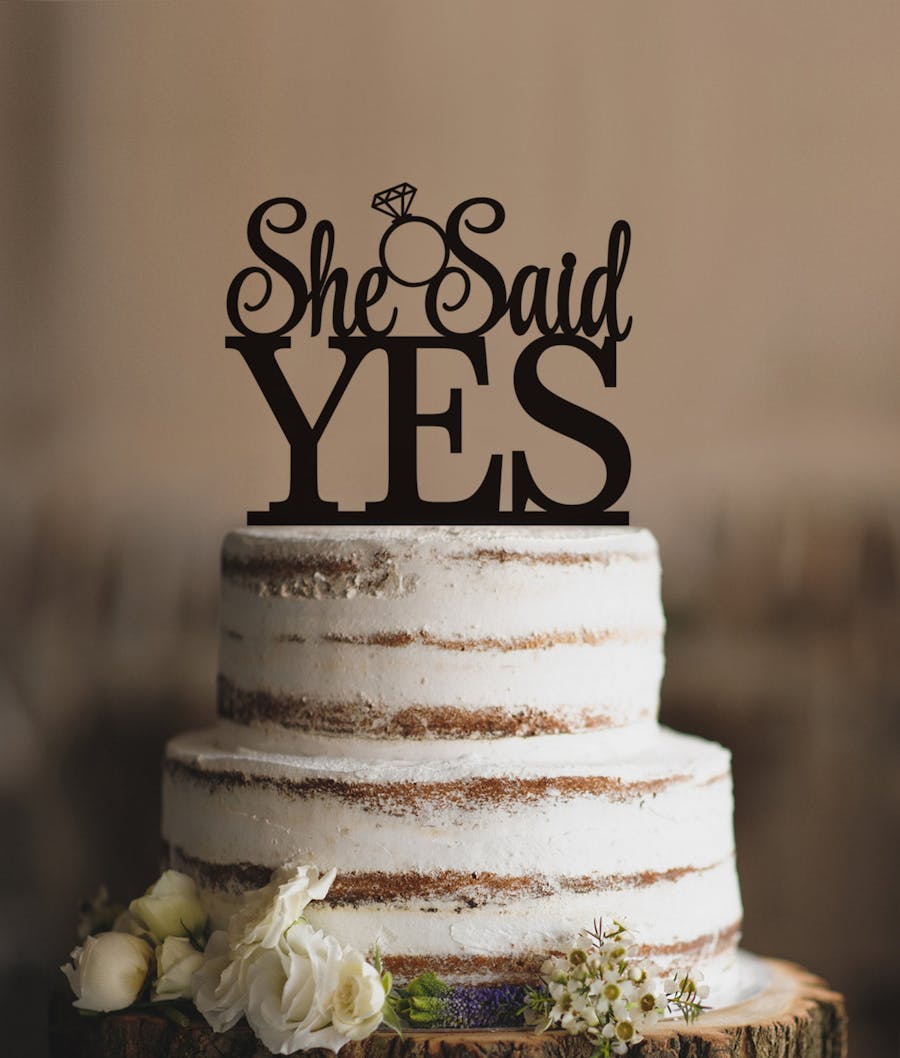 5. Mesmerizing Chandelier Cakes
These hanging cakes deserve to be on the unique engagement cake ideas list. The stunning beauty of these impressive cake designs will definitely amaze your wedding guests. The style and appearance of this engagement cake resemble a lavish chandelier. This white and blue classic cake design makes it an ideal addition to your engagement party.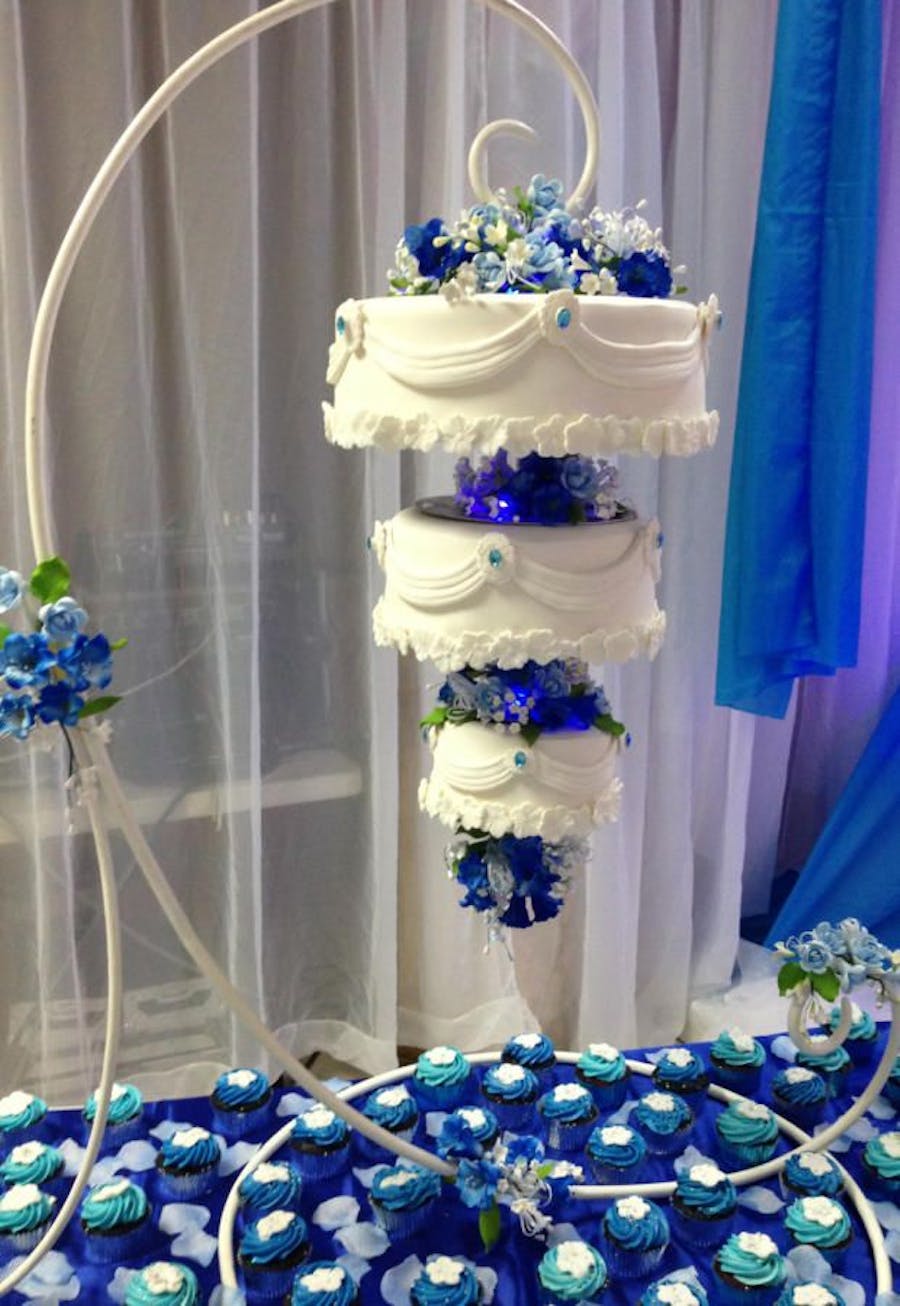 6. Sparkling Shine Of Gold Cakes
Would you like to taste this semi-naked gold cake? Planning your engagement ceremony with an exquisite five-tier golden cake is worthy of a grand celebration. The beauty of such a royal cake will leave your guests stunned. In addition to this, the eliteness of the white floral topping makes it a masterpiece.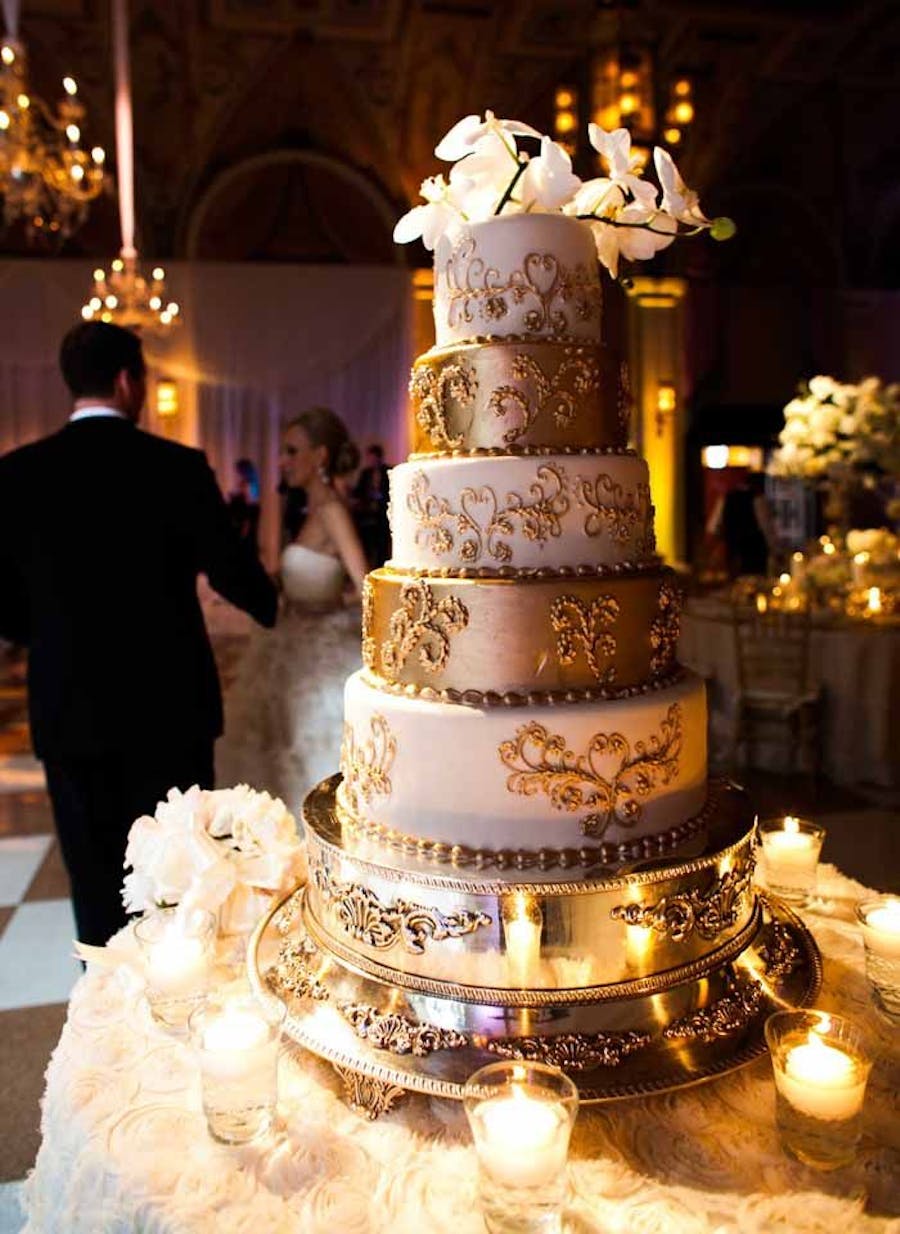 7. Beautiful Story Telling Engagement Cakes
Another big trend that is gaining popularity in the designer cake world is the storytelling cake. If you want to express your emotions through a beautiful love story, then this is the way to do it. The fascinating tale of a dreamy love story designed on an elegant white cake with your name and engagement date is the right mix of creativity and deliciousness.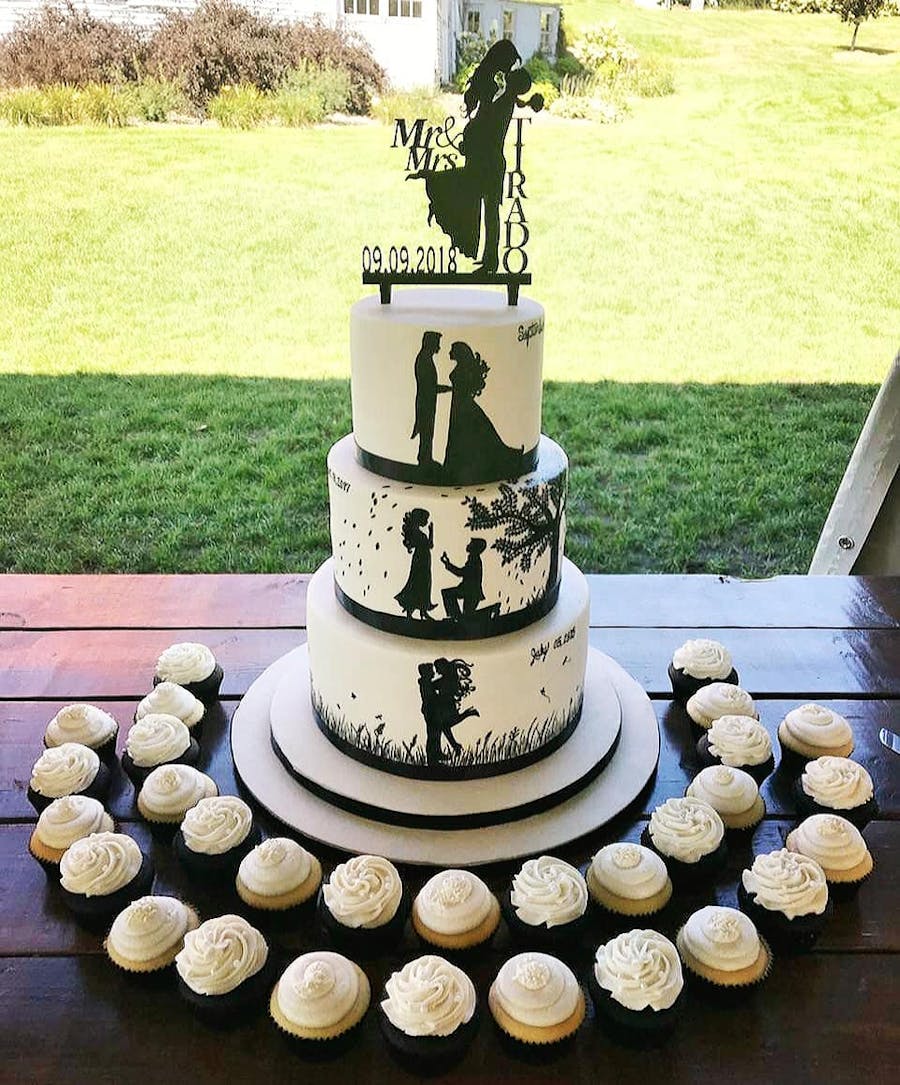 8. Edible Floral Cakes
Floral cakes are the most preferred ring ceremony cake in our country. The simplicity and beauty of these floral cakes are really praiseworthy. Flowers always add beauty to special events. And these edible flowers toppings add a unique appeal to your cake cutting ceremony.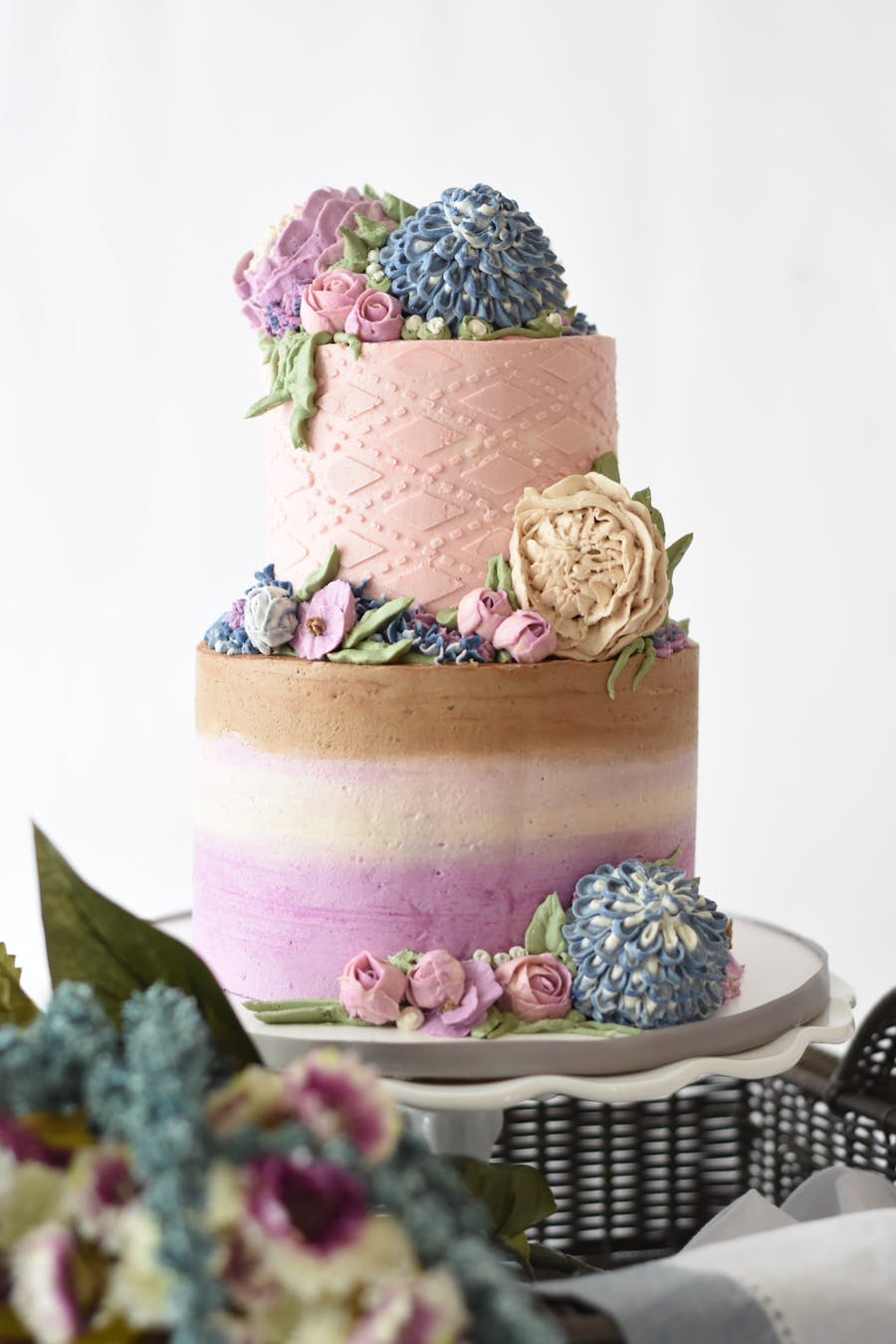 9. The Pearl Embedded Individual Cakes
If you are still stuck on the floral cakes themes, here is another charismatic cake design for you. Don't go over its size, because these mini cakes embedded with pearls and seashells toppings can be a rockstar of your engagement party. Not only its adorable size and design, but it's also becoming demanding cakes due to its individually offering facility.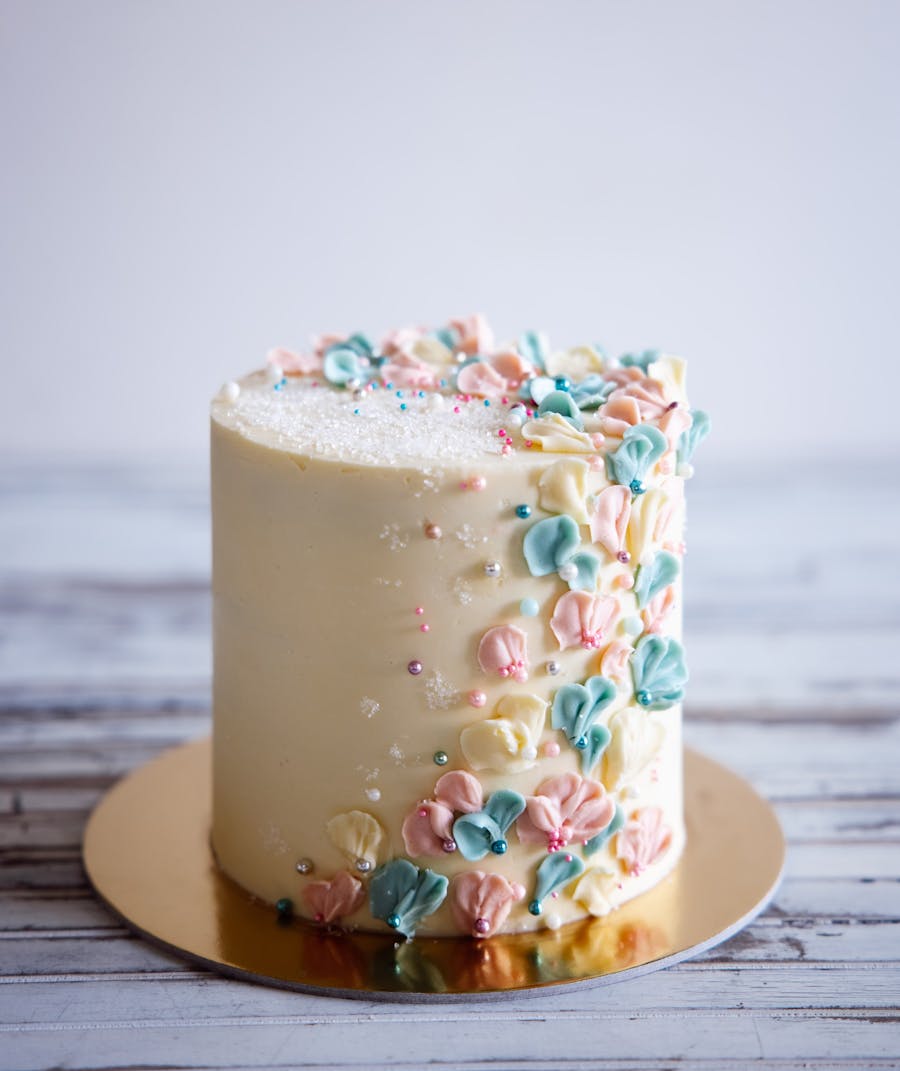 10. Elegant Layered Cakes
These two-tier white engagement cakes designed in multiple layers are unique engagement cake designs. Decorated with exotic flowers and greenery this simplistic white patterned cake will add elegance to your ceremony.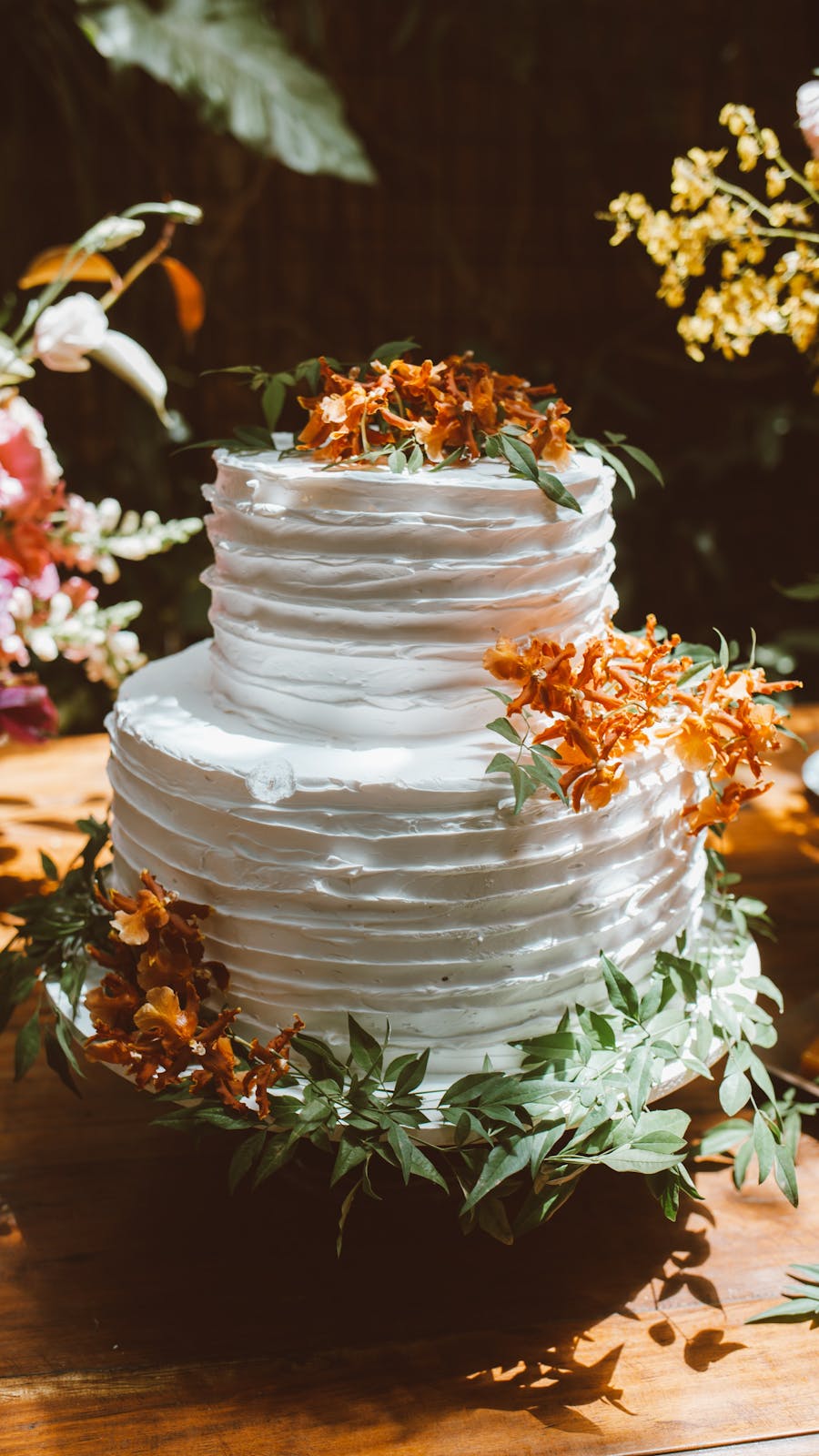 11. Go For The Magical Black Cakes
There are no colour boundation for an engagement party sweet treat. Black wedding cakes are more attention-grabbing than any other cake. You can add a won factor to your ring ceremony by celebrating it with gold & black cake with a topping of bright flowers. These stylish yet simple cake designs for engagement are enough to steal the show.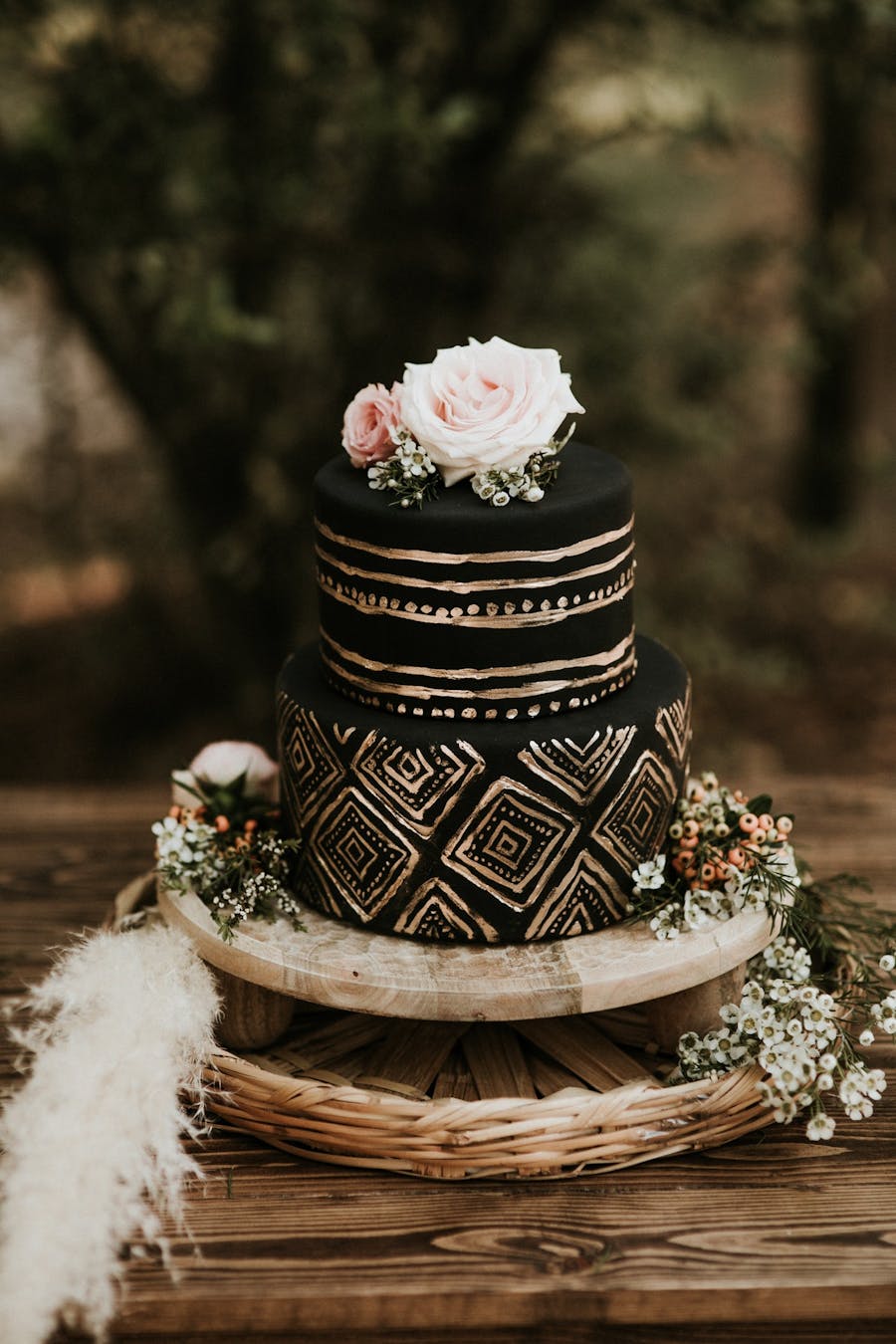 12. A Fairy-tale Inspired – Castle Cake
Every couple dreams of a fairy tale pre-wedding and wedding celebration. These beautifully decorated castle cakes are winning our hearts. Introduce these wonderful engagement cake decorations to your special event which will make it nothing less than a prince marrying his princess.
13. Latest Square Tier Engagement Cakes
Ditch the circular cakes for the classic three-tier square-shaped cakes. This white & blue combination cake is pure bliss in terms of engagement cakes. This charming white cake makes a statement with an adorable replica of prince & princess on the top.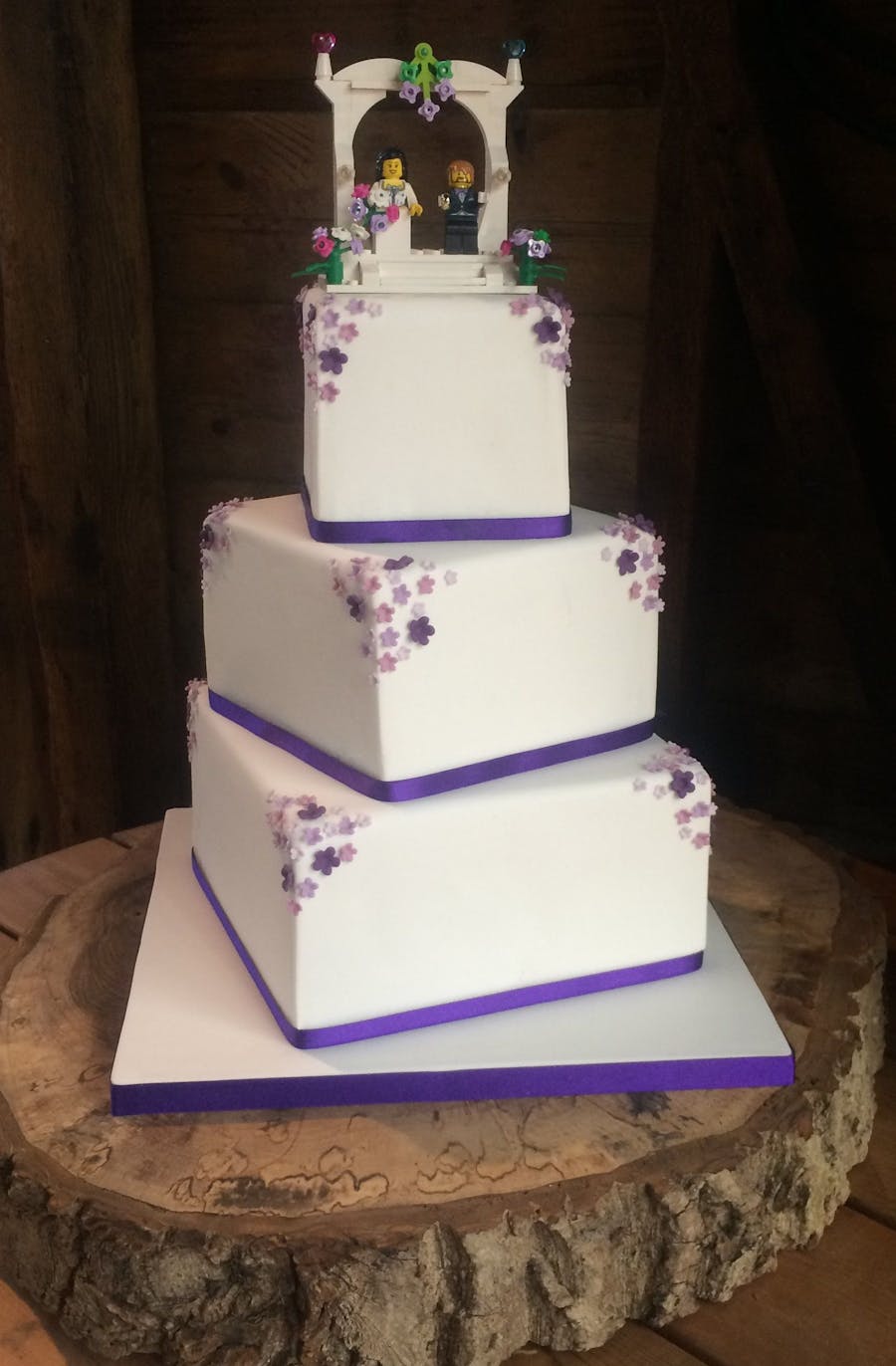 14. Trending Water Color Cakes
These artistic cakes are one of the most beautiful couple cake ideas. If you are an art lover then this wonderful cake representing the beauty of a lake with edible blossoms is an ideal choice for a memorable engagement ceremony.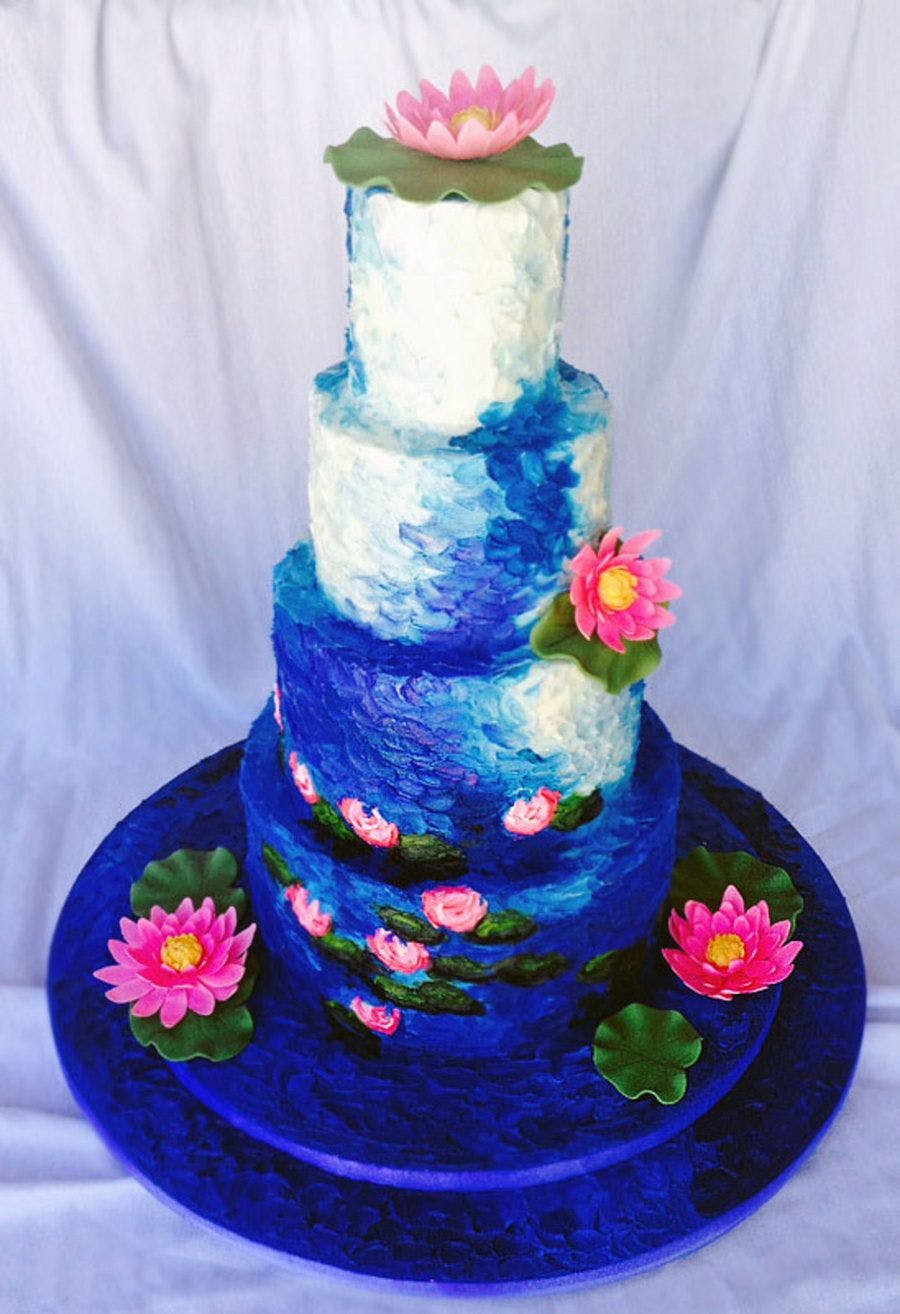 15. Simplicity Of Peachy Pink Cakes
Bright hues of pastels are always alluring to the eyes. The pretty peach roses four-tier cakes are all you need to match the ambiance of a fairy tale engagement theme. The fresh roses of the same color on this cake provide it with a wonderful elegance.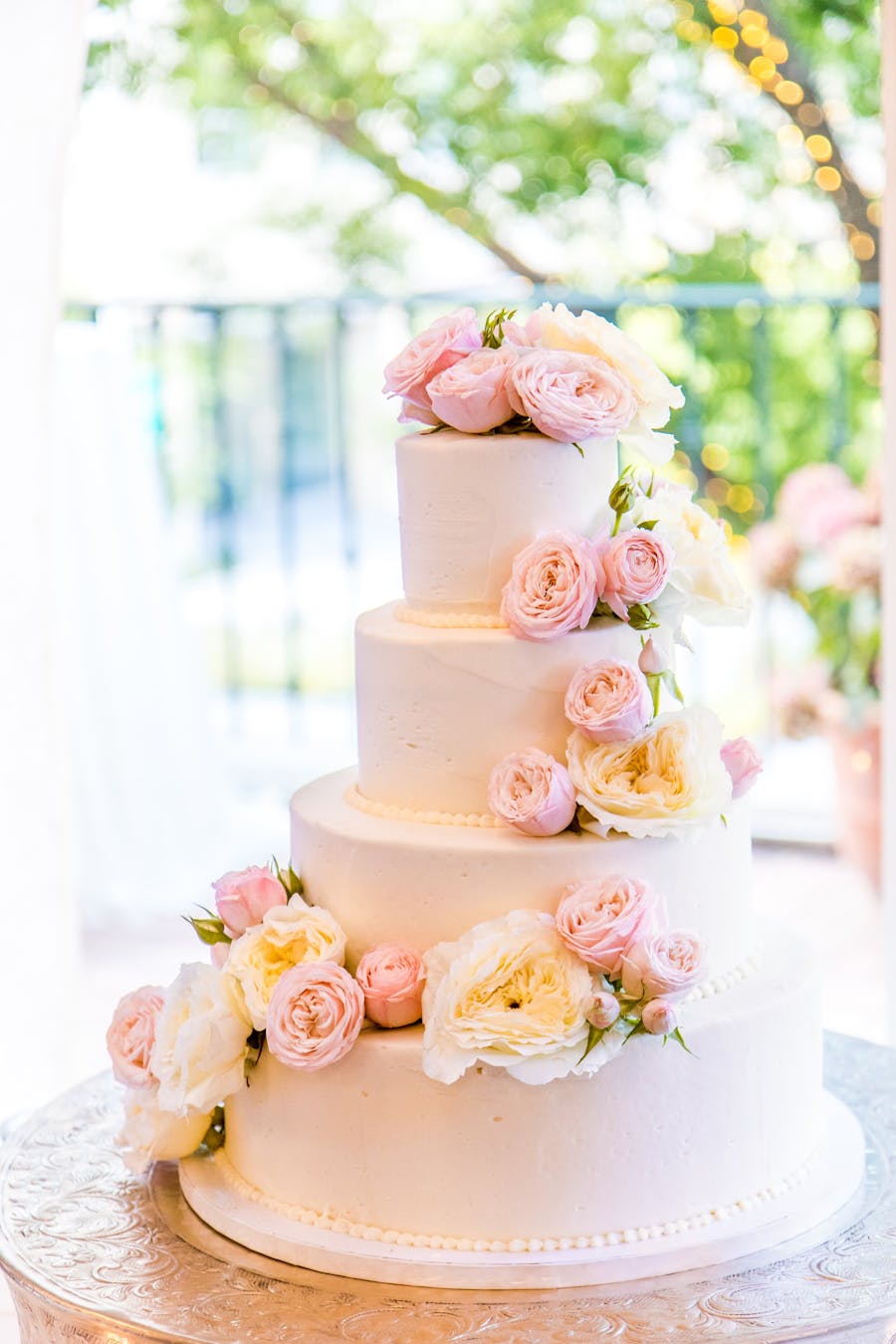 We're sure that these cake designs for the engagement ceremony will help you to choose an ideal cake design. The cake cutting ceremony is a beautiful and fun-filled moment that must be frozen into some perfect shots to create wonderful memories. So, make sure to hire a creative and passionate photographer along with a stunning cake to save some beautiful moments for the future.