Your bridal entry is one of the most important moments of your wedding day. It sets the tone for the entire event, and all eyes will be on you as you make your way down the aisle. With so much attention on this moment, it's natural to want to make it as stunning and unforgettable as possible. Fortunately, there are endless possibilities when it comes to bridal entry ideas, from classic and traditional to bold and creative. In this blog, we'll explore 15 bridal entry ideas that are sure to make you feel like a true queen on your special day. So, whether you're looking for something elegant and timeless or something unique for wedding photography Bengali and memorable, we've got you covered. Let's dive in!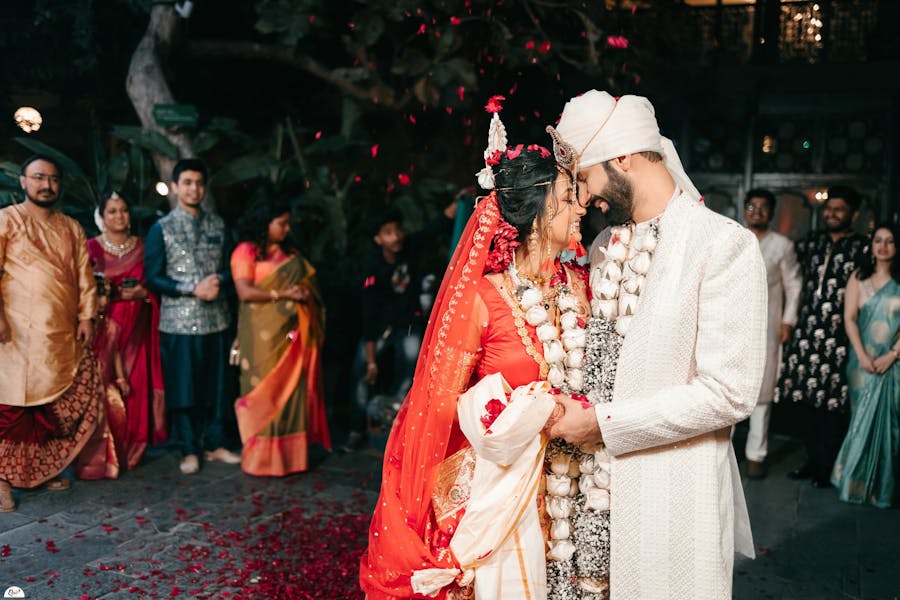 1. Timeless and Magical Traditional Doli Entry
This bridal entry idea involves the bride being carried in a beautifully decorated doli or palanquin by her brothers or other male relatives. The doli is typically adorned with flowers, jewels, and other embellishments to make it look even more stunning. Additionally, the traditional doli entry is a great way to include cultural elements in your wedding ceremony. It will be also beneficial for wedding photographer in Kolkata for taking great photos.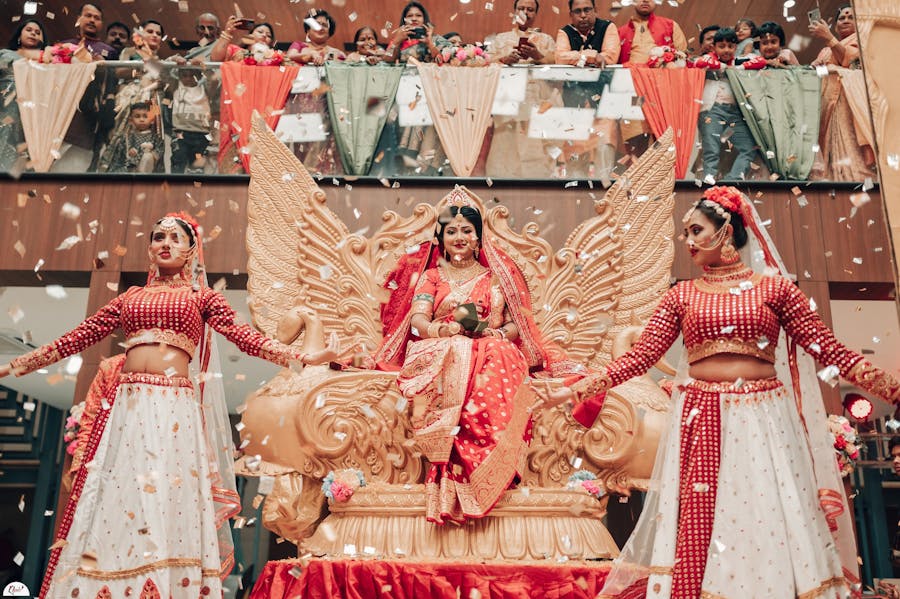 2. Make a Fairy-tale Entrance with a Horse-Drawn Carriage
Your wedding day is a once-in-a-lifetime experience, and every aspect, including the choice of a Bengali wedding photographer, should mirror your distinctive style and individuality. If you're dreaming of a fairytale wedding, why not make a grand Bengali bridal entry in a horse-drawn carriage? This timeless mode of transportation is both elegant and romantic and will leave a lasting impression on your guests.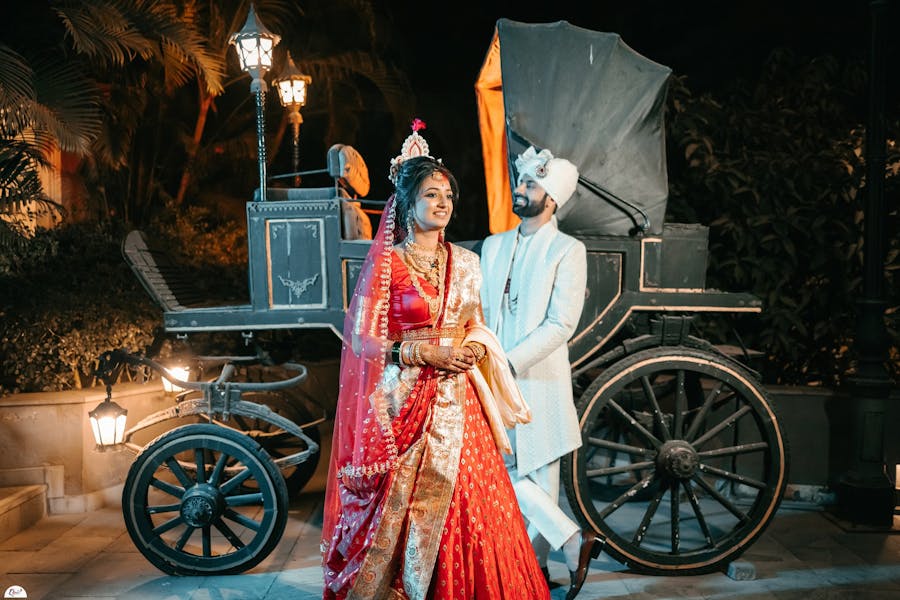 3. Shower Your Love with Flower Shower Entry
One of the most beautiful and timeless bride entry ideas is to include flowers in your grand entrance. Imagine walking down the aisle with a shower of petals raining down on you, as your loved ones toss flowers in celebration of your marriage. The Flower Shower Entry is a unique and stunning way to make your entrance unforgettable. This is one of the finest Bengali Wedding Photography Poses that stands out.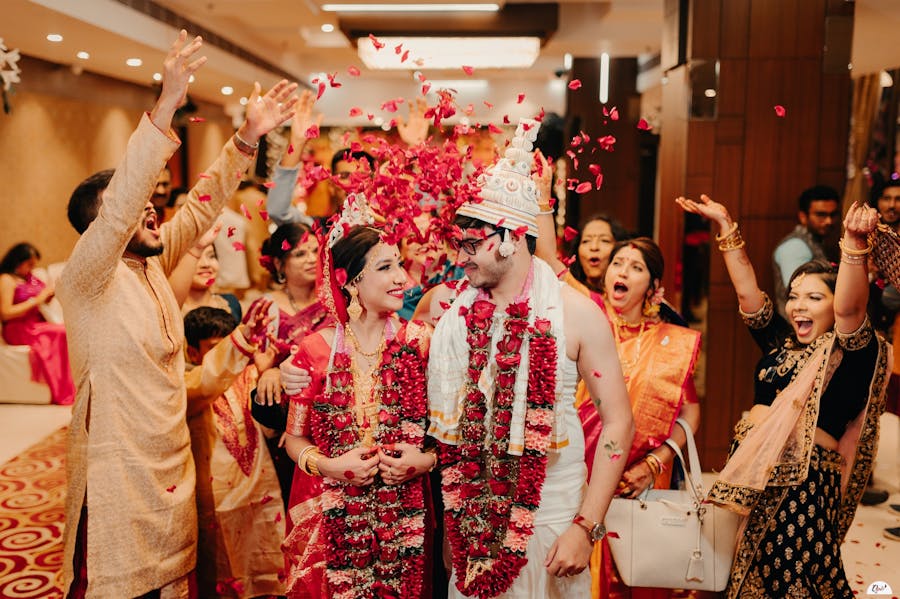 4. A Classic Vintage Car Bridal Entry
If you're a bride who wants classic and vintage new bridal entrance ideas on your big day, then a vintage car entry could be the perfect choice for you. This classic and timeless arrival idea will add a touch of glamour and elegance to your wedding day and will have all eyes on you as you step out of the vintage car and walk down the aisle.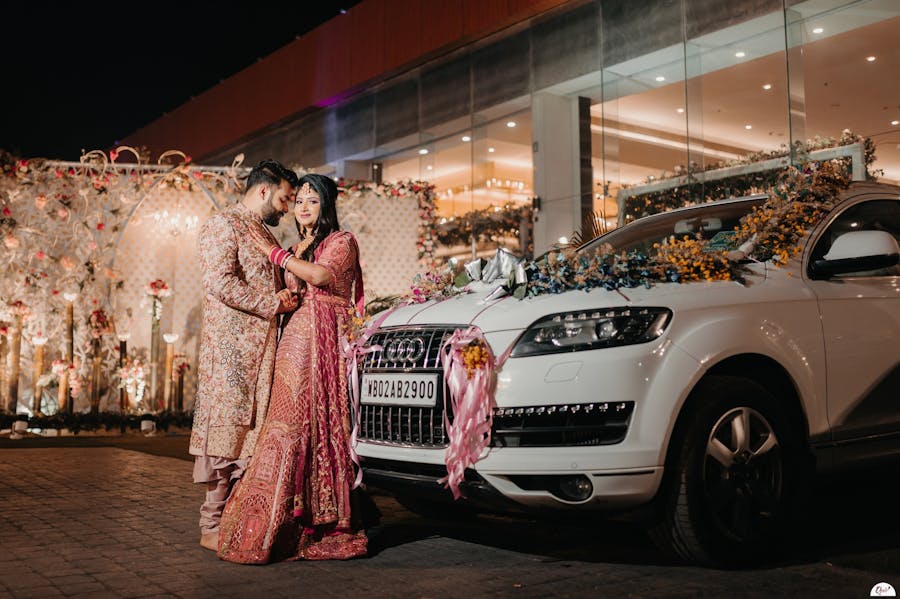 5. Setting Sail by Boat Entry into Matrimony
Arriving by boat can add a touch of whimsy and romance to your special day and is a unique bridal entry ideas for a wedding. It also makes for some stunning photo opportunities. Whether it's a grand yacht or a quaint rowboat, a boat entry is sure to make a splash with your guests and leave a lasting impression on everyone in attendance.
6. Kick start Your Way Into Your Happily Ever After
Unique bride entry at your wedding in style is every bride's dream, but what if you want to break away from the traditional wedding transportation options? Consider a bike Indian bride entry ideas! Whether you prefer a vintage bicycle adorned with flowers and ribbons or a sleek modern bike, there are endless ways to customize your bridal entrance.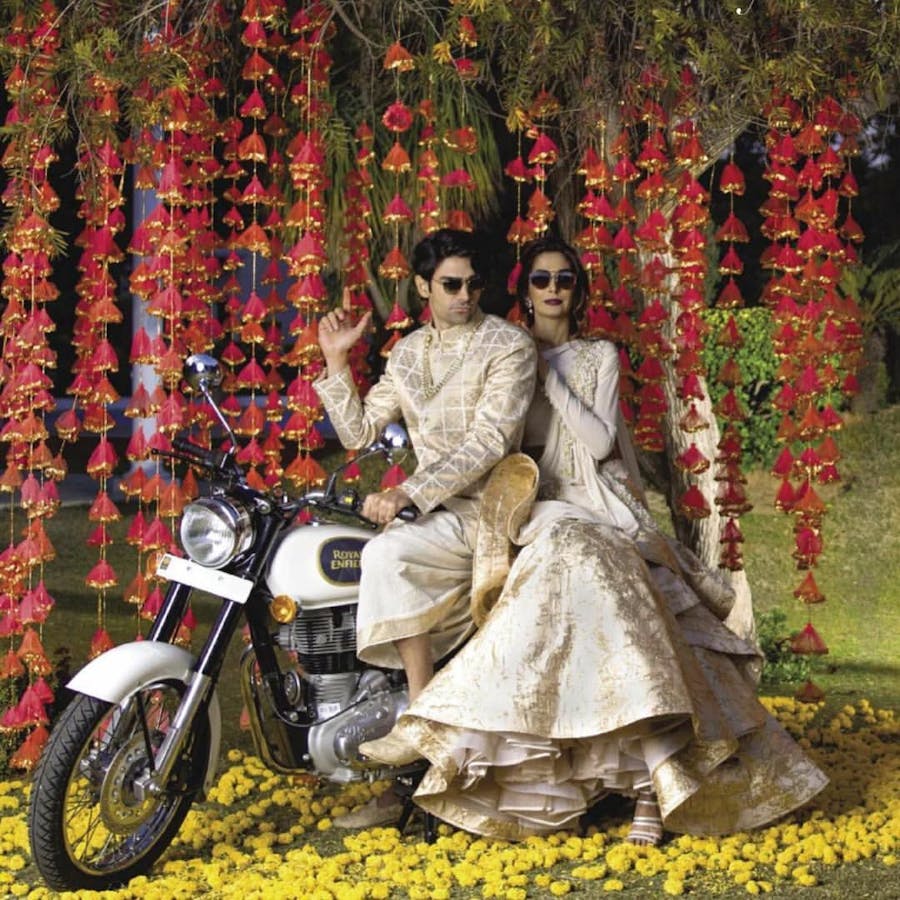 7. Go solo- Ultimate Power Move
While many brides choose to unique bride entry ideas like with their bridesmaids or family members, going solo is a bold and powerful move that will make you stand out in the best possible way. Plus, you'll have the opportunity to showcase your stunning bridal outfit and accessories without any distractions.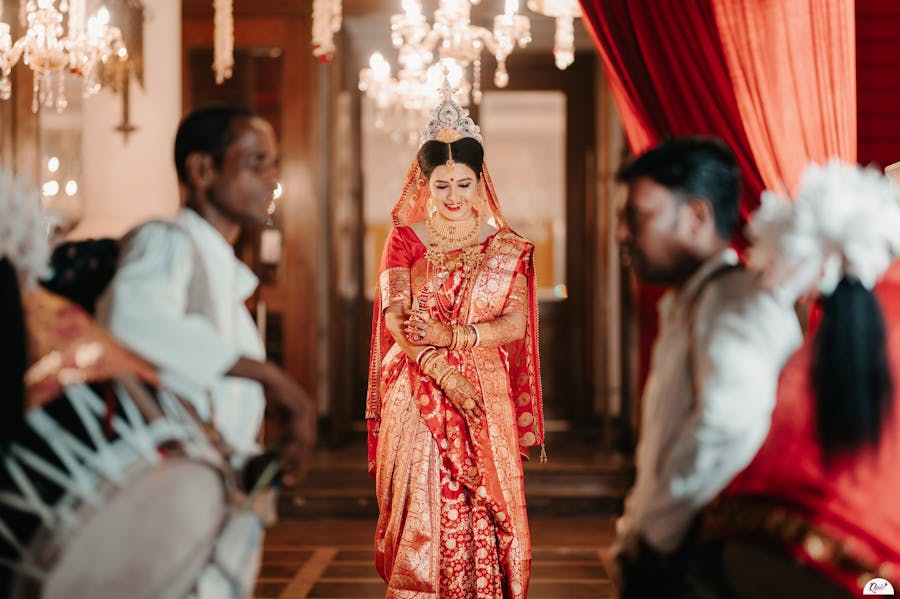 8. Light Up Your Wedding with a Sparkler Entry
There are various ways in which the bride can make her entry, but a Sparkler wedding bride entry ideas can add a magical touch to the moment. Walking down the aisle amidst a shower of sparklers held by family and friends is a beautiful and mesmerizing sight.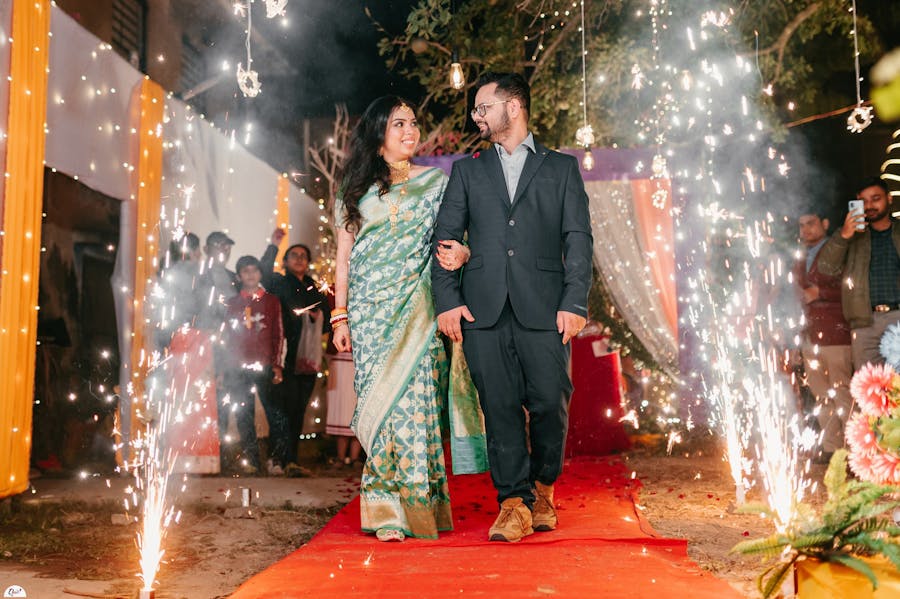 9. Adding a Furry Touch to Your Big Day
One unique way to make your latest bride entry ideas unforgettable is by including your furry friend in the ceremony. Pets bring an aura of joy and love that will light up your big day. From your furry friends walking down the aisle with you to carrying the rings, there are endless possibilities.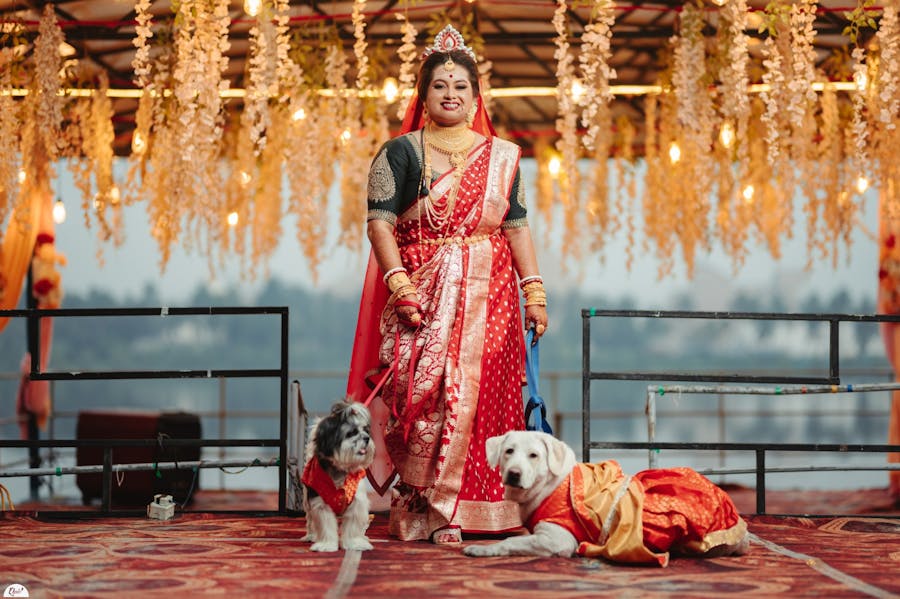 10. Dazzle Your Guests with a Dome Shape Canopy
Unique and eye-catching Dome Shape Canopy is sure to wow your guests and create a stunning backdrop for your big moment. Not only do this new bridal entry ideas add an element of sophistication and elegance to your wedding decor, but it also provides a sense of intimacy and romance as you make your way down the aisle.
11. Choose to Walk Down the Aisle with Your Parents by Your Side
Choosing to make the best bridal entry ideas with parents by your side not only adds an emotional touch to the ceremony but also symbolizes the love and support of them. Whether you choose to have both parents walk you down the aisle or just one, it's a beautiful way to honor the special bond you share with them.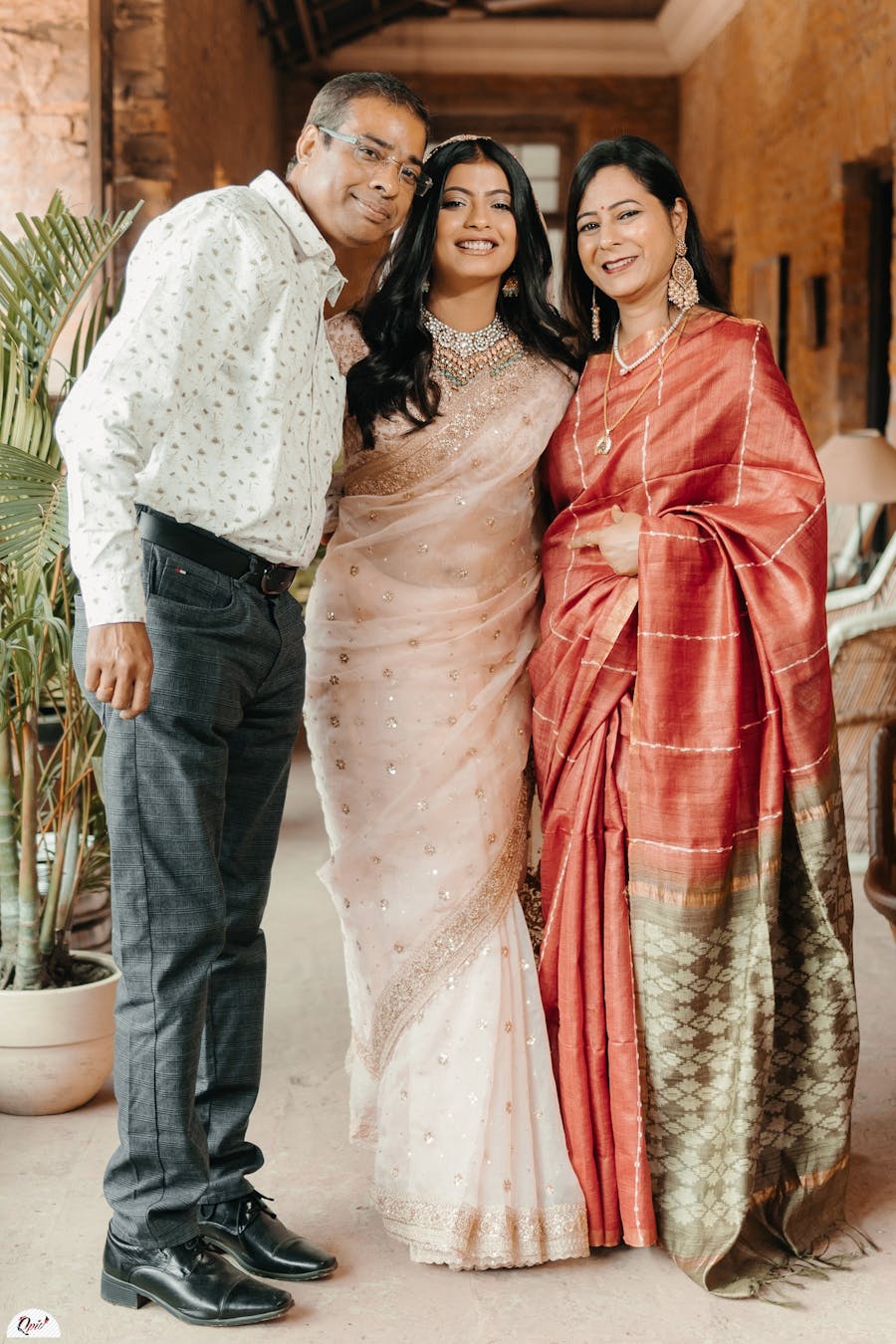 12. Make a Royal Bridal Entry with Phoolon Ki Chaadar
One traditional and timeless way of doing marriage bride entry ideas is by walking down the aisle under a phoolon ki chadar, which translates to a canopy of flowers. It is a beautiful and elegant way to add a touch of royalty and grandeur to your bridal entry.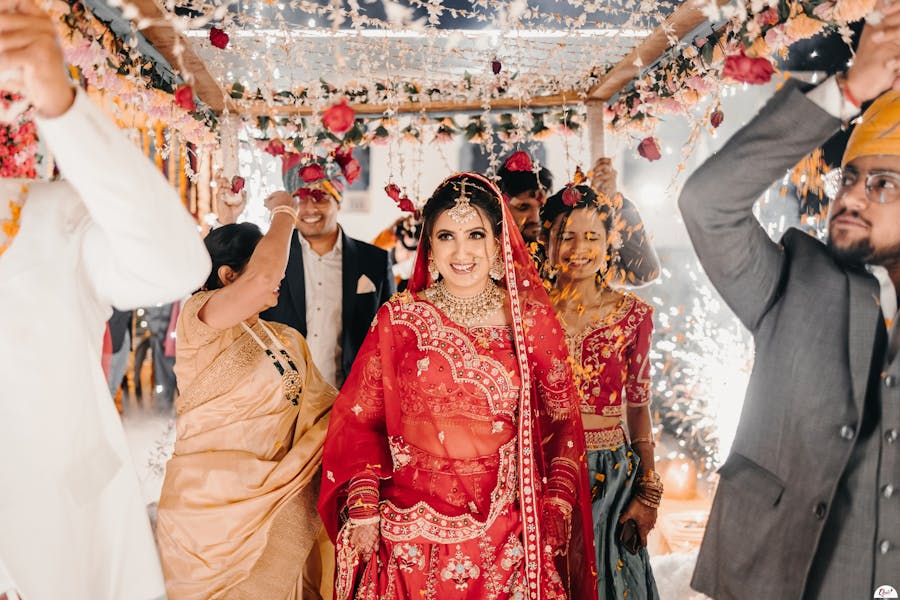 13. Twirl Your Way to the Mandap
What better way to do that than to dance your way down the aisle? From traditional classical dances to fun Bollywood numbers, there are endless options to choose from. Not only will it make your ideas for bride entry more memorable, but it's also a great way to showcase your personality and style.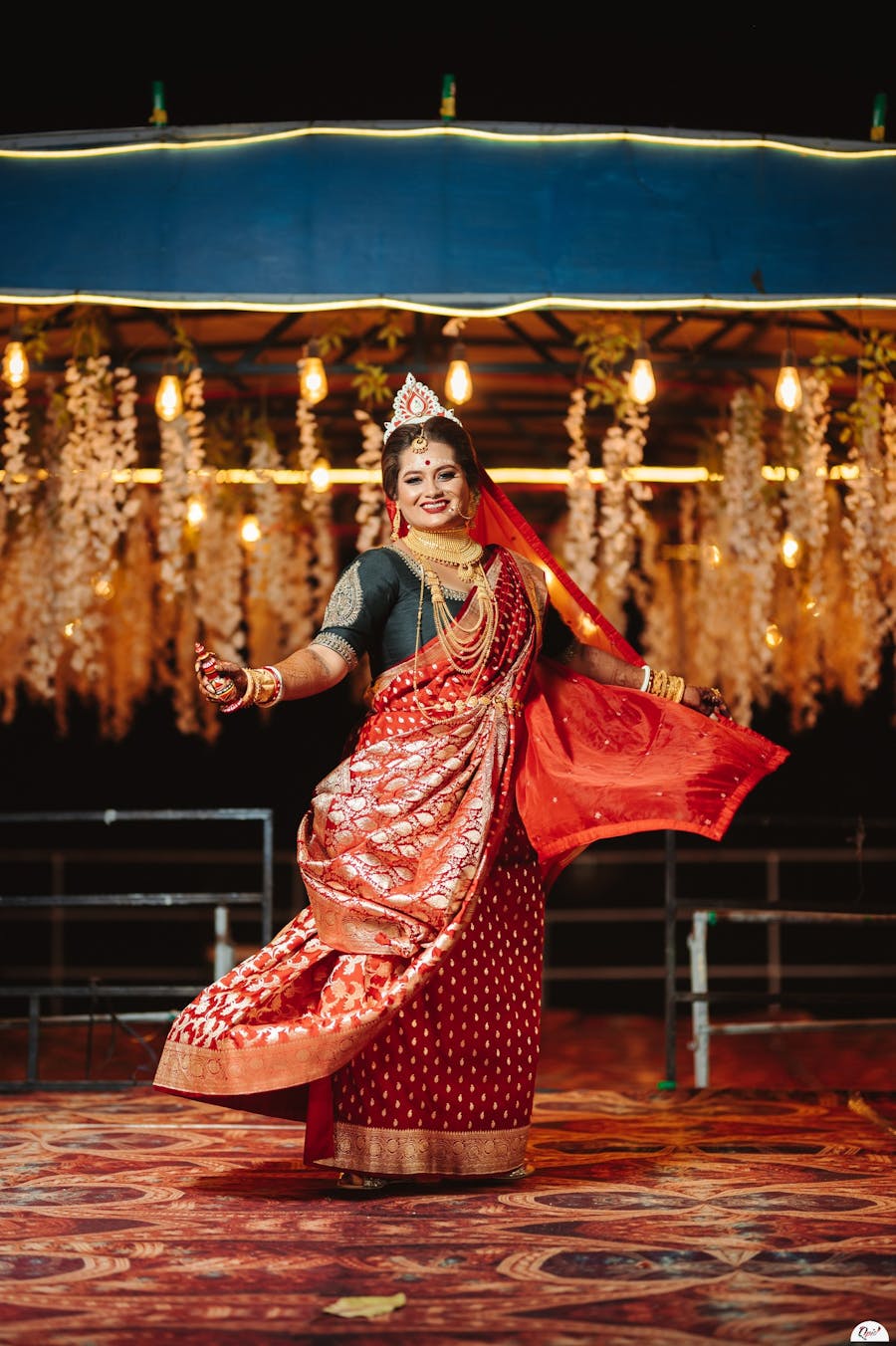 14. Walk Down The Aisle With Your Girl Gang 
Your girl gang is an essential part of your bridal journey, and choosing the right group of ladies is the best bride entry ideas for your big day is important. They should be the ones who make you feel confident and relaxed, and with whom you can share your happiness and joy.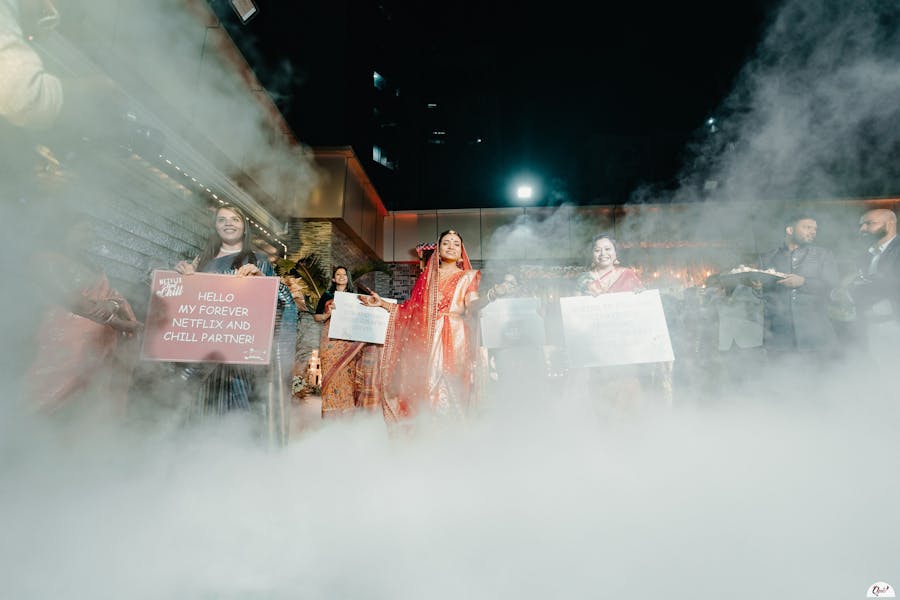 15. Sibling Bonding on the Big Day
Simple bride entry ideas is with your brothers and sisters can create a truly heart-warming and unforgettable experience. Not only does having your siblings by your side add a sentimental touch to your entrance, but it also reinforces the strong bond you share with each other.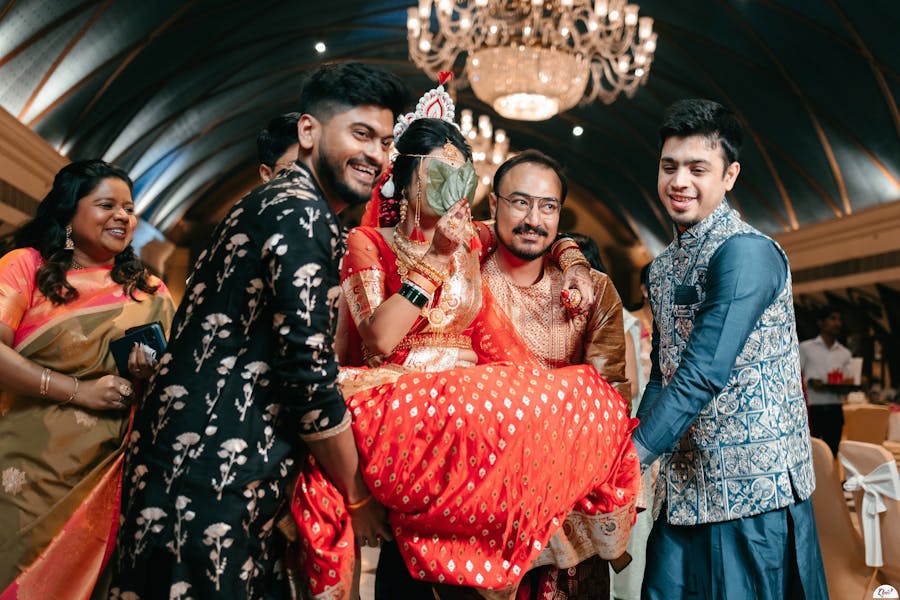 Your bridal entry is the first moment that sets the tone for your entire wedding day. Whether you choose to make a grand entrance or a subtle one, the key is to stay true to yourself and your personal style. With these bridal entry ideas, you can add a touch of magic and glamour to your big day, and create a stunning memory that you and your guests will cherish forever. Remember, the most important thing is to enjoy every moment of your special day and let your love shine through!