Bengali Wedding Photography Poses: Preserving Precious Moments
Whether you are the bride or the photographer, here are some beautiful Bengali Wedding Photography Poses done by our clients, that totally stole our hearts. You may definitely recreate them or seek inspo from them. Let's delve into the world of mesmerizing Bengali wedding photography poses!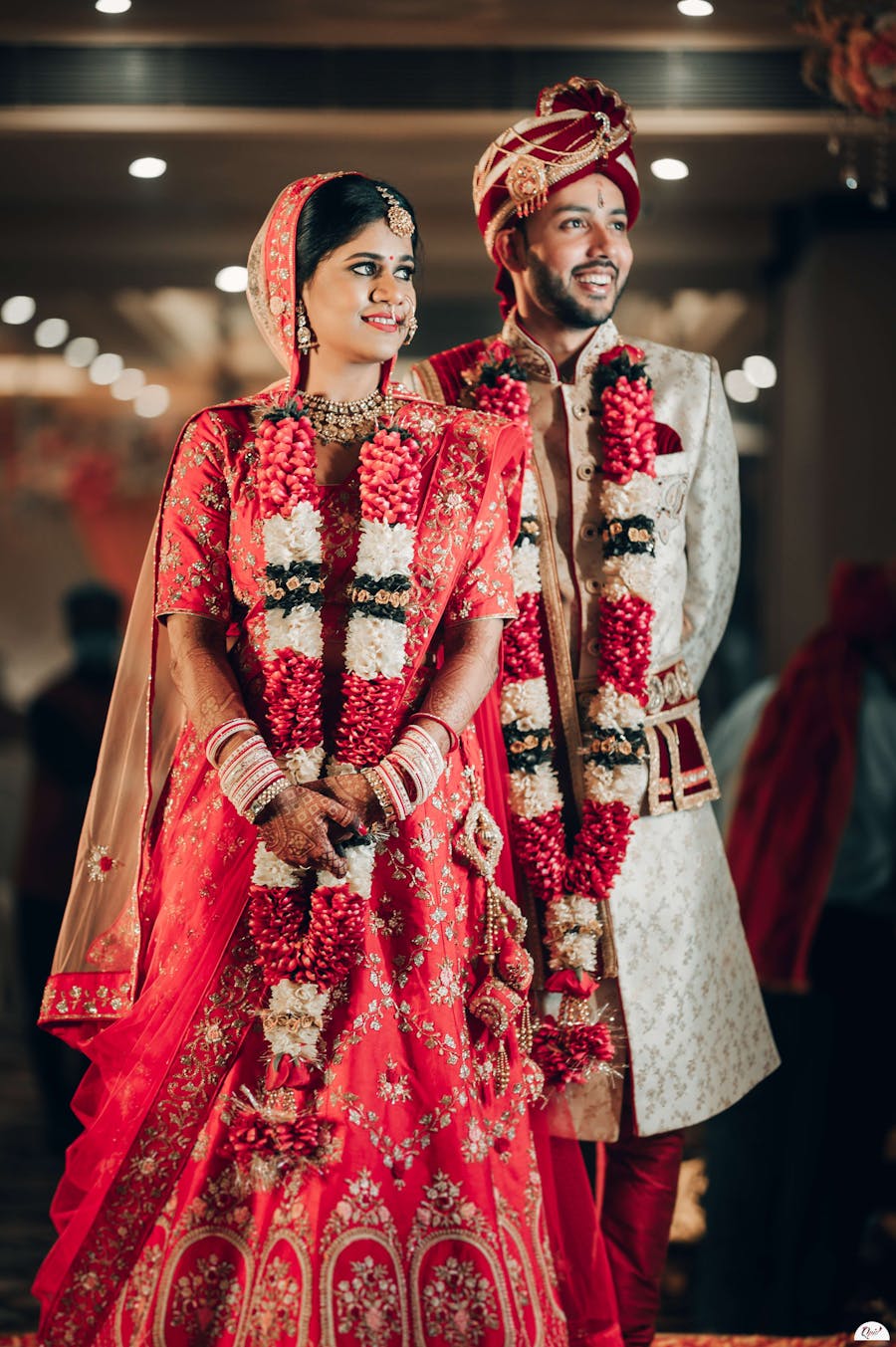 1. Holding Onto Each Other Forever!
This pretty couple is totally stealing our hearts with their romantic pose full of chemistry! We can definitely feel the allure brewing between the two souls.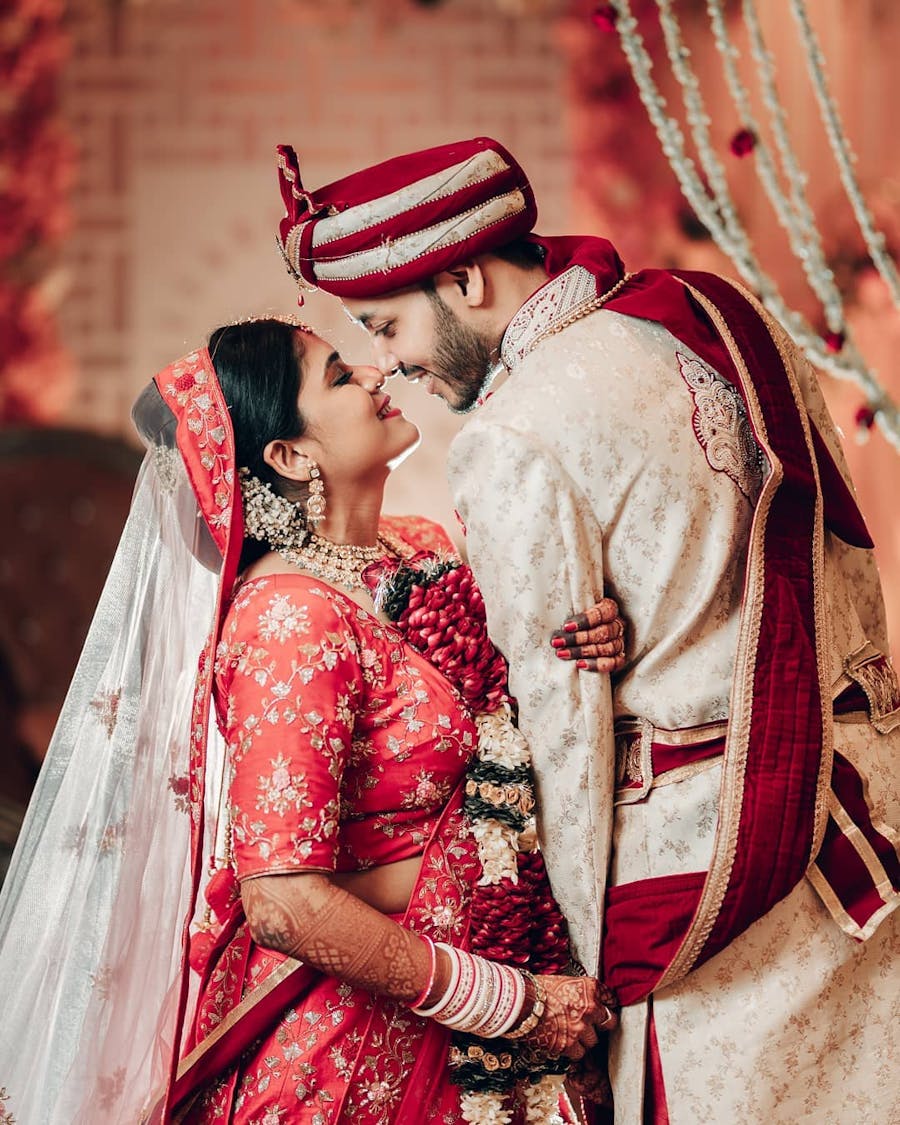 2. The Beauty Highlighted
And how about this beautiful bright face of the bride and the exquisite outfit, glowing like a lamp amidst the all-black backdrop? Indeed mesmerizing it is!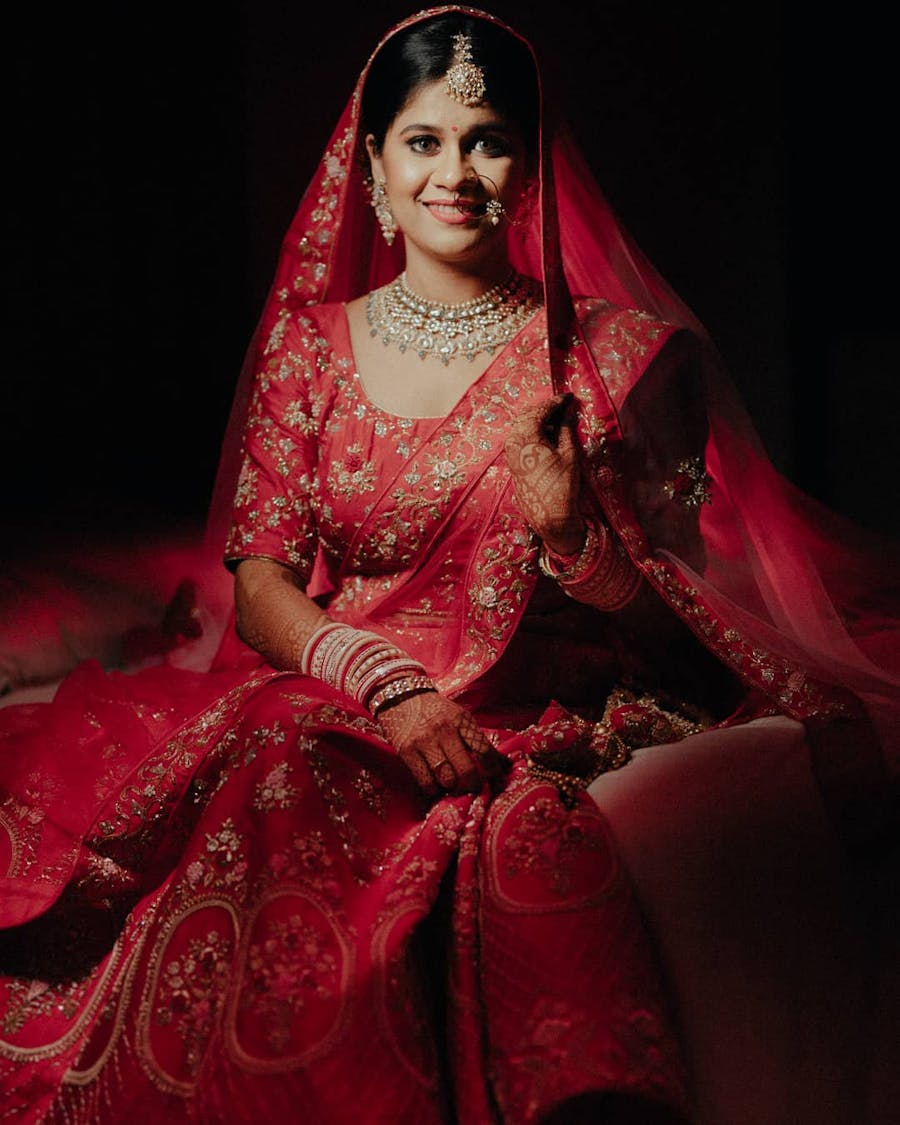 3. Palat!
Our beautiful bride here is exhibiting utmost elegance and quirkiness with her pic perfect back profile shot. The all pink saree look, the pretty floral bun peeking out of her sheer veil completes the look!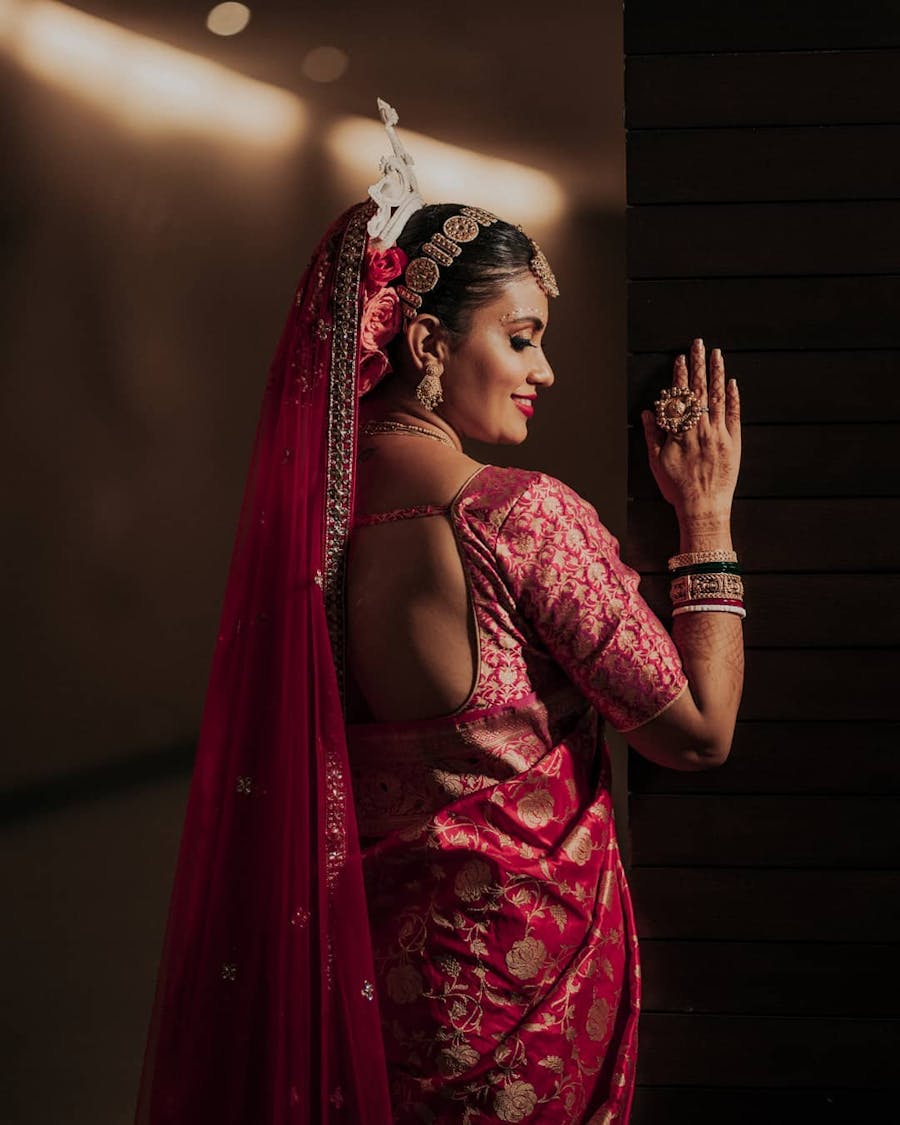 4. The Eyes Looking For Her Man!
And how about this simplistic beauty here posing by the french window, with her eyes excitedly waiting for her significant other to arrive at the wedding venue!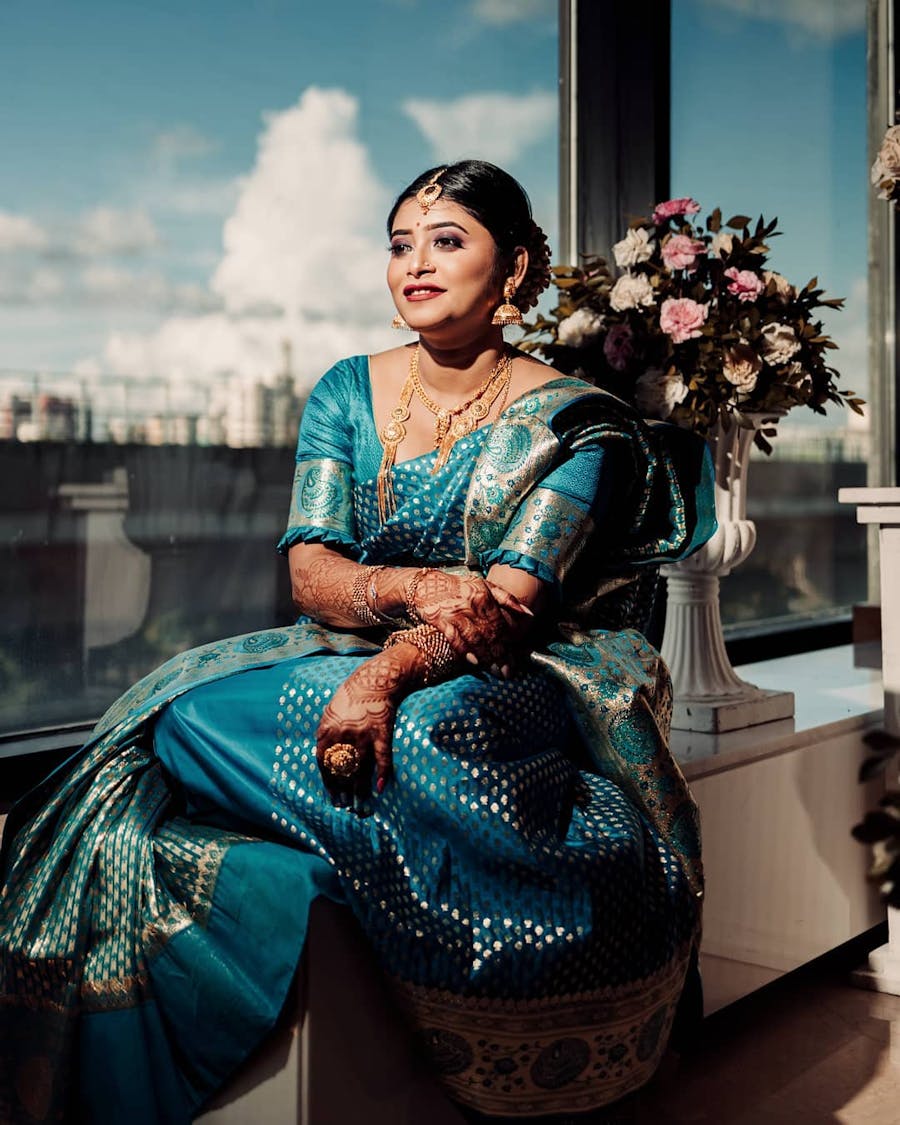 5. And They Lived Happily Ever After!
This angelic couple here is waving happily towards their near and dear ones, as they walk out in a pair, after their long-awaited church marriage!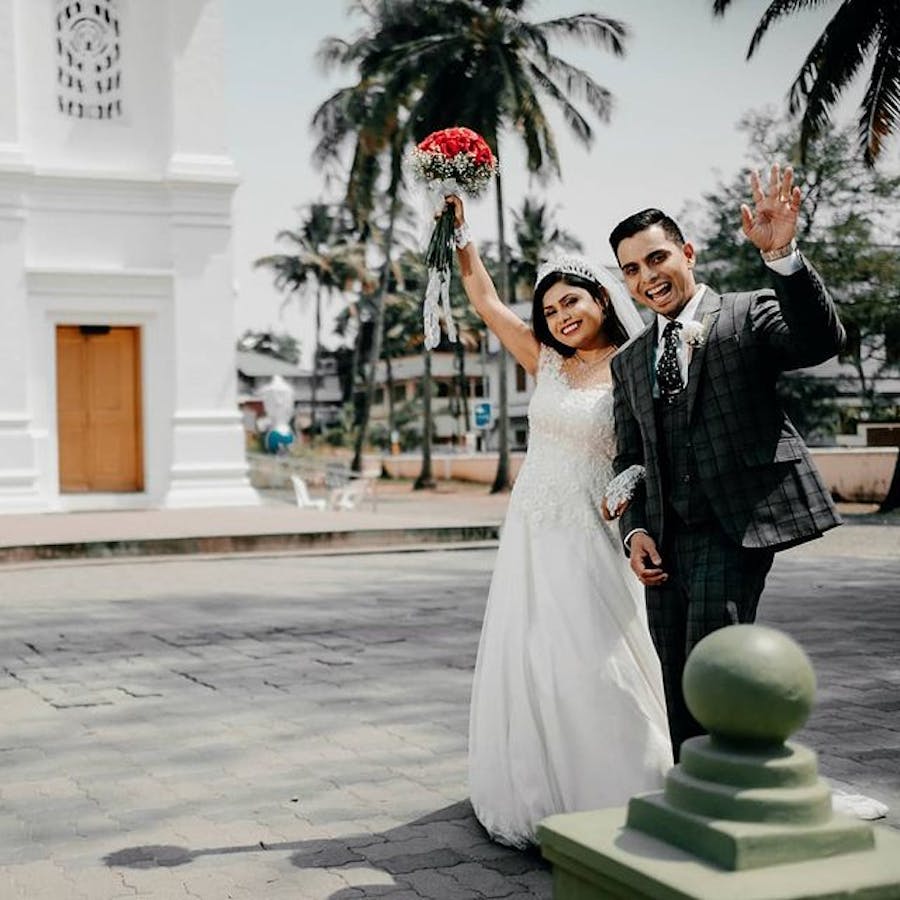 6. A Dance Together!
And How do you like this indeed romantic couple posing as if about to have a dance together, with the bride's trail flowing all around? You may always innovate this as Bengali wedding photography poses.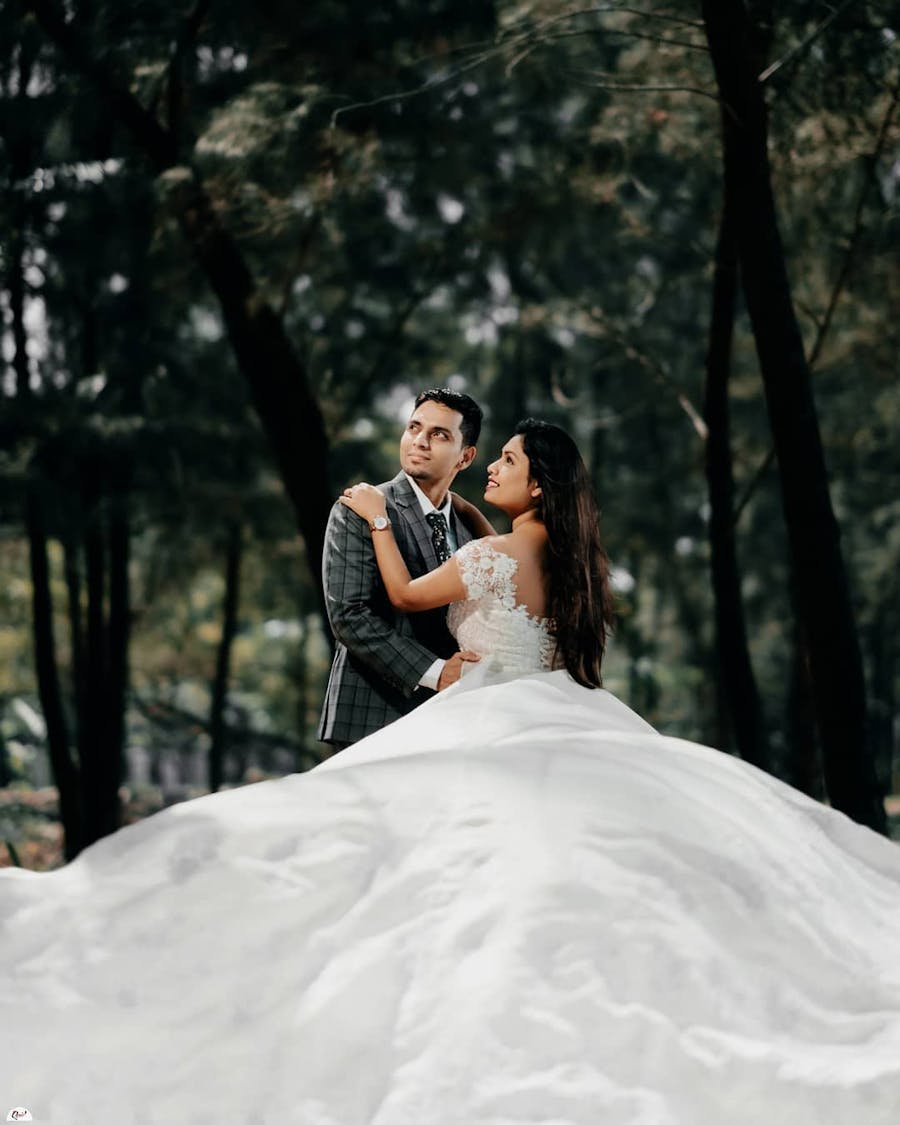 7. The Bollywood Backbend Bengali Wedding Photography Poses
Our bong Jodi here has tried out the classic Bollywood backbend pose for their professional Bengali wedding photography poses. And we think they look the cutest!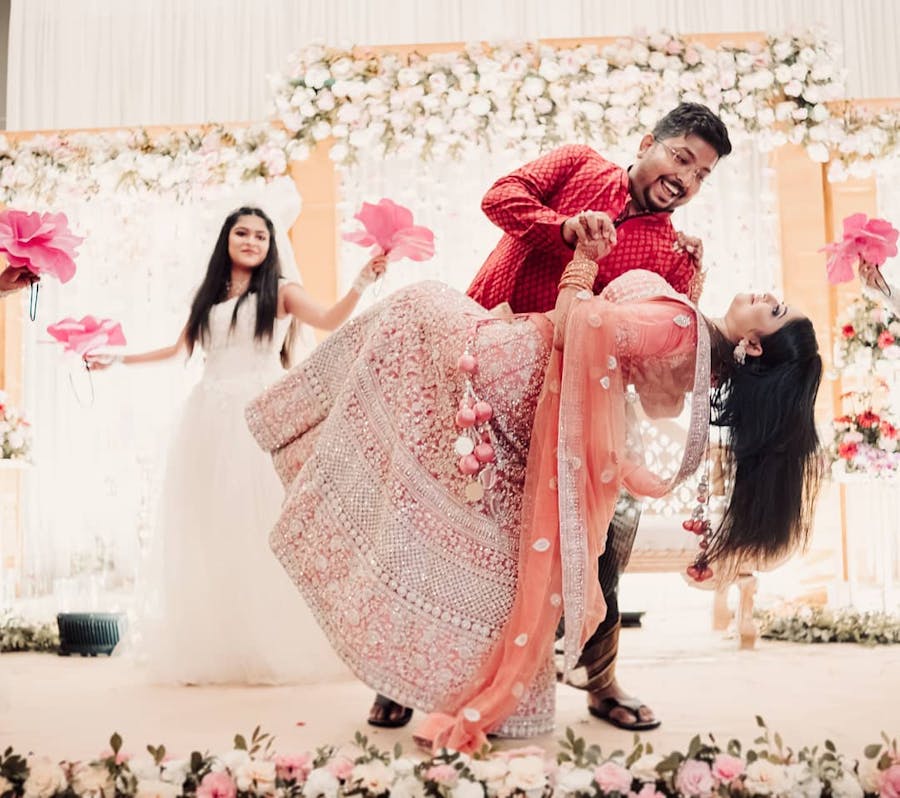 8. A Peck On The Cheeks!
We can't stop aweing over this cute groom pecking on his nayi-naveli dulhan's cheeks. And the wedding photographer in Kolkata has shot this just at the right moment!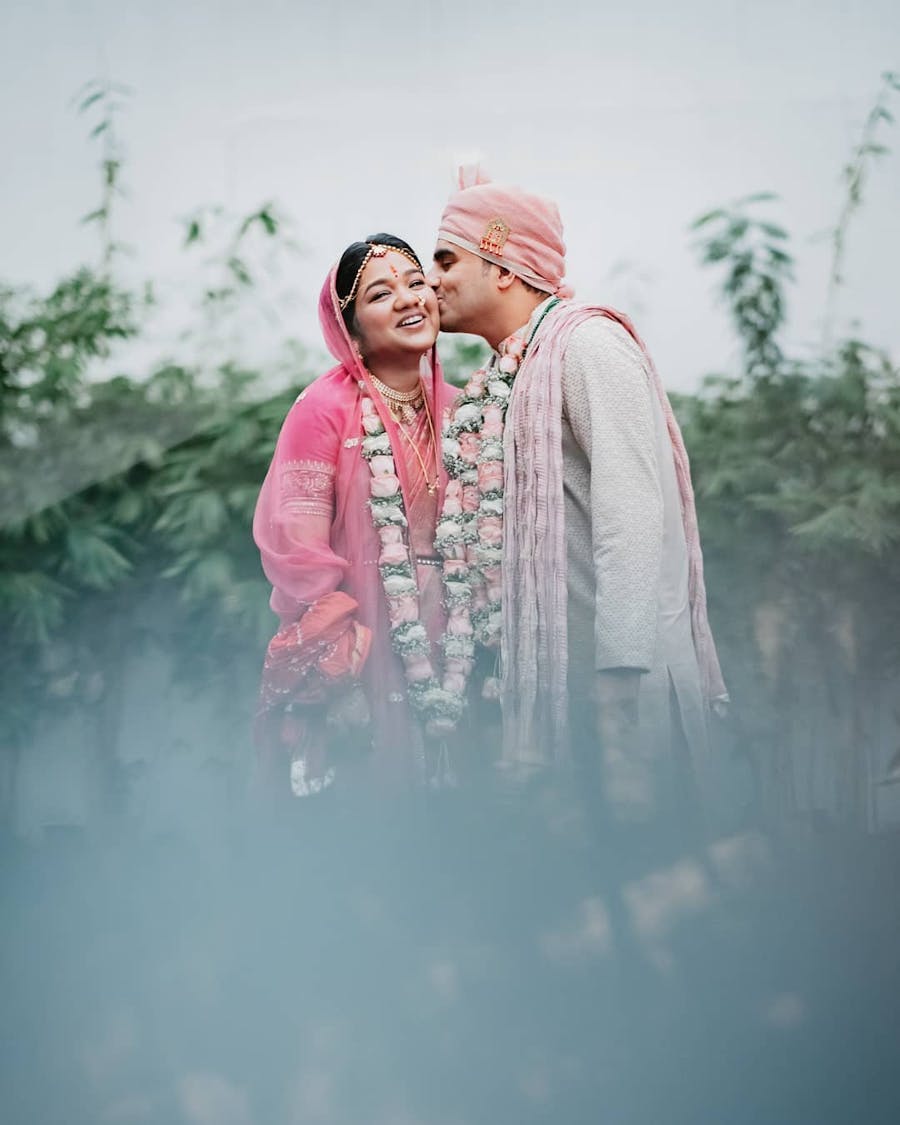 9. The Viral Pant And Choli Pose!
Hope you remember the reel of a bride posing a quirky look where she is seen wearing a pair of denim shot with her bridal choli! The beautiful bride here has just aced the recreation of the scene.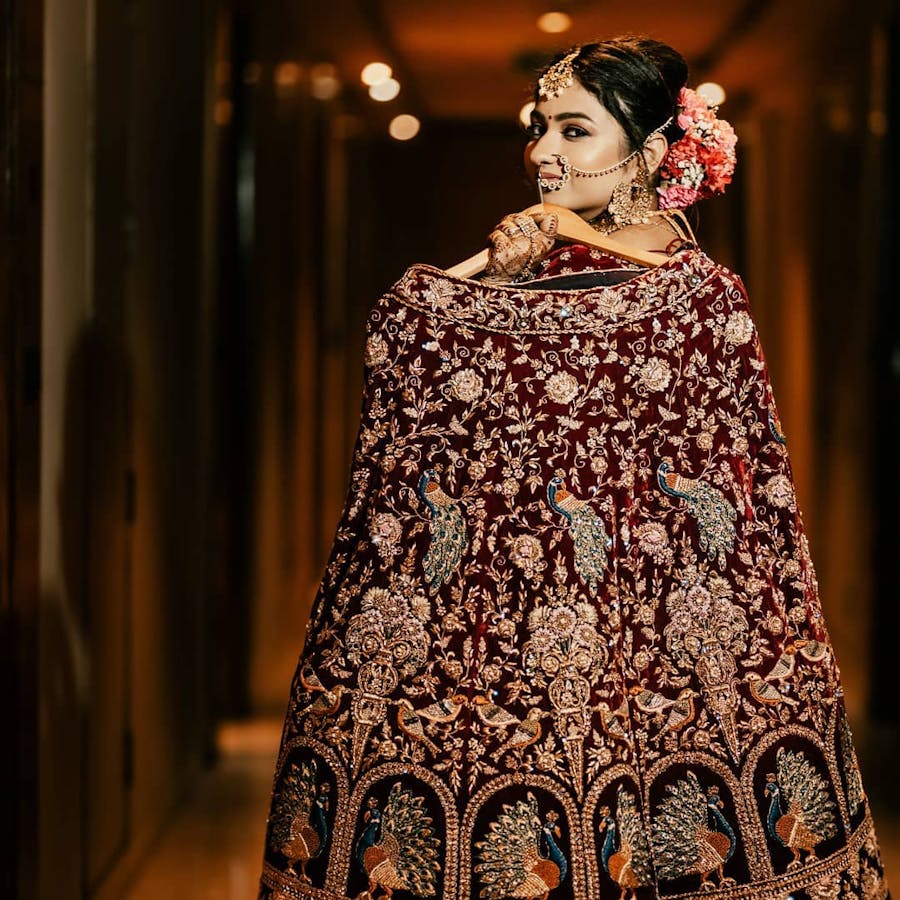 10. Sagar Kinare- Pyar Tera Pukaare!
If you are lucky enough to find a water body around or beside your wedding venue, then we would suggest definitely click some beautiful nighttime shots by the water.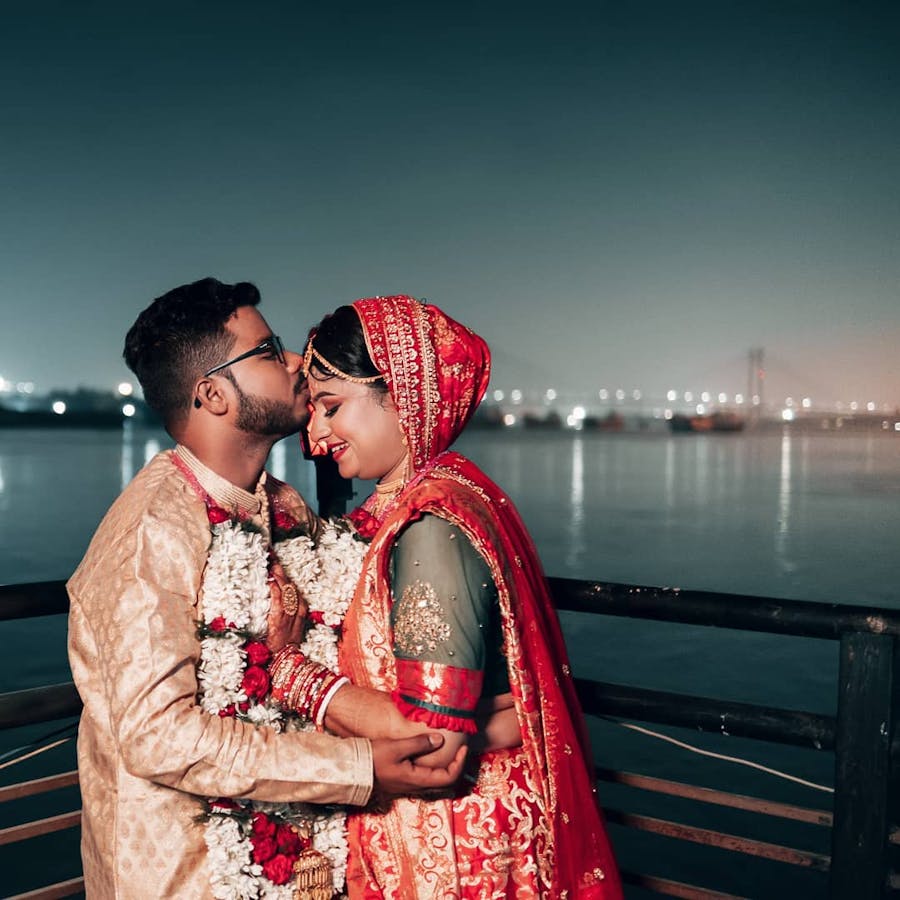 11. The Walking Down The Aisle Pose!
Our photographer in Kolkata for wedding has perfectly captured this swabeki Bengali couple walking together down the stairs with a total symphony. The look they share is setting the vibe!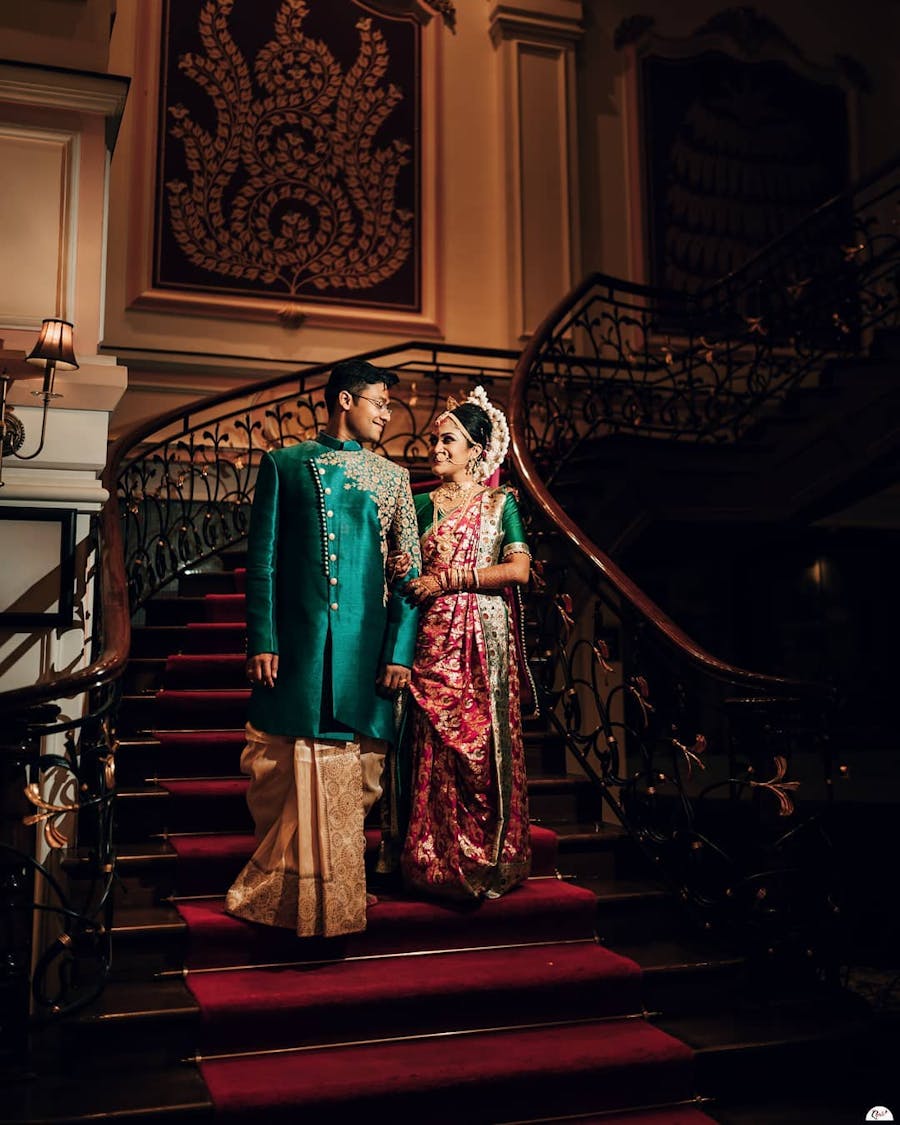 12. Mummy Ki Guriya - Forever!
And how about this adorable moment shared by the bride, and her sister with their mother? No matter what, a girl shall always remain her mother's little doll forever!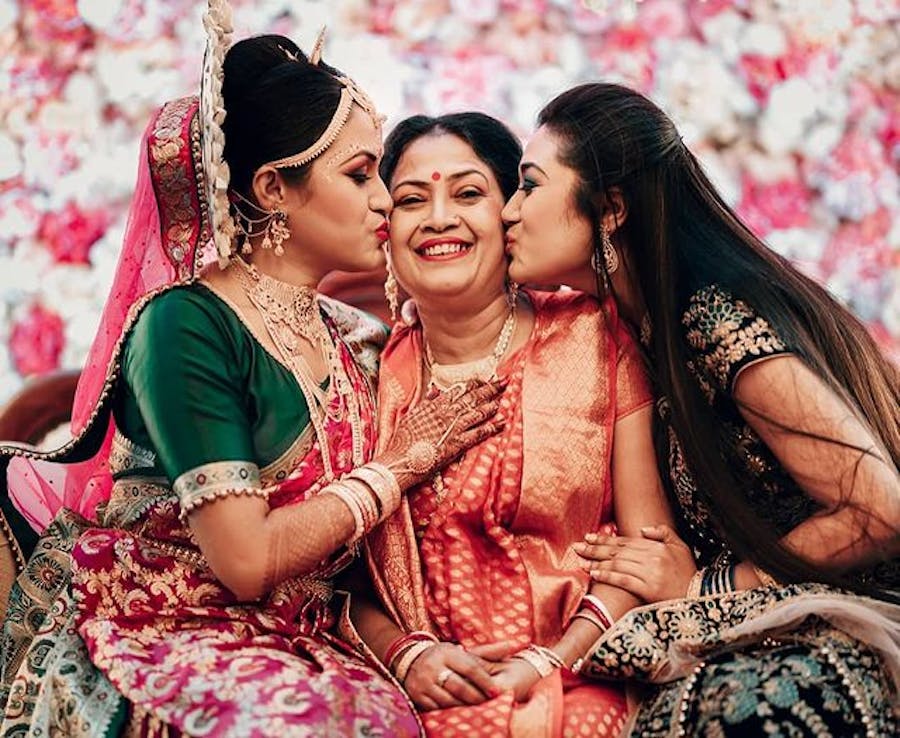 13. The Quintessential Paanpaata Bengali Wedding Photography Poses
This is kind of a staple pose for Bengali bridal photoshoot. Isn't she looking magical with her beautiful eyes peeking up from the pair of betel leaves?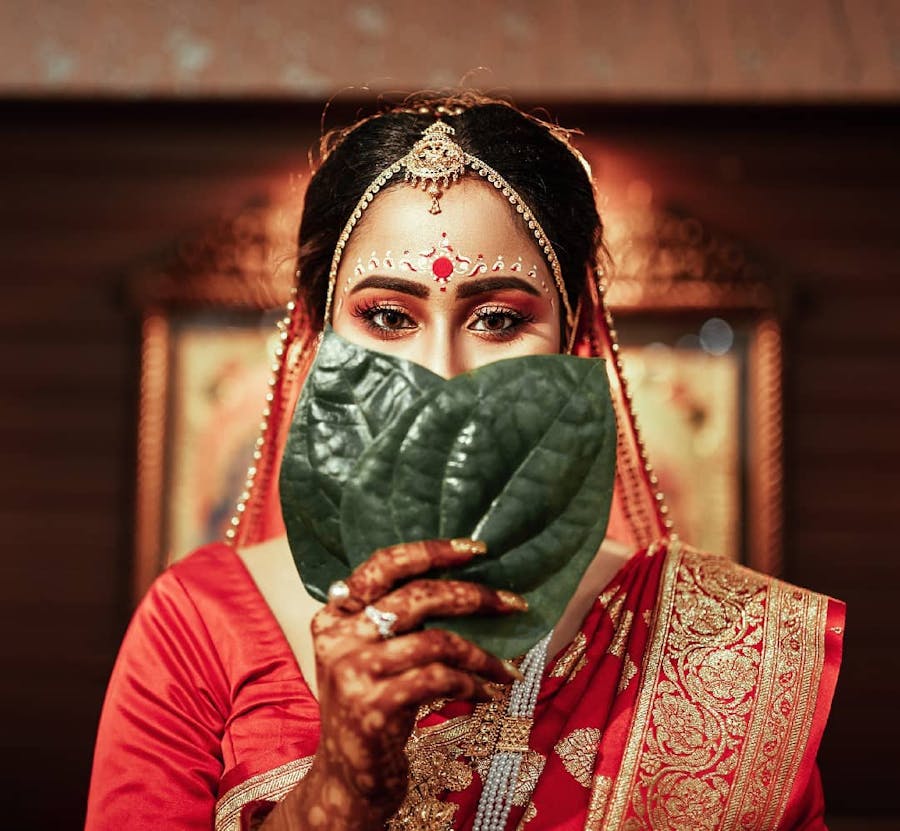 14. To The Boozy Couple!
If you too are the type of couple who has legit connected over a peg, then you should definitely try out similar Bengali wedding photography poses.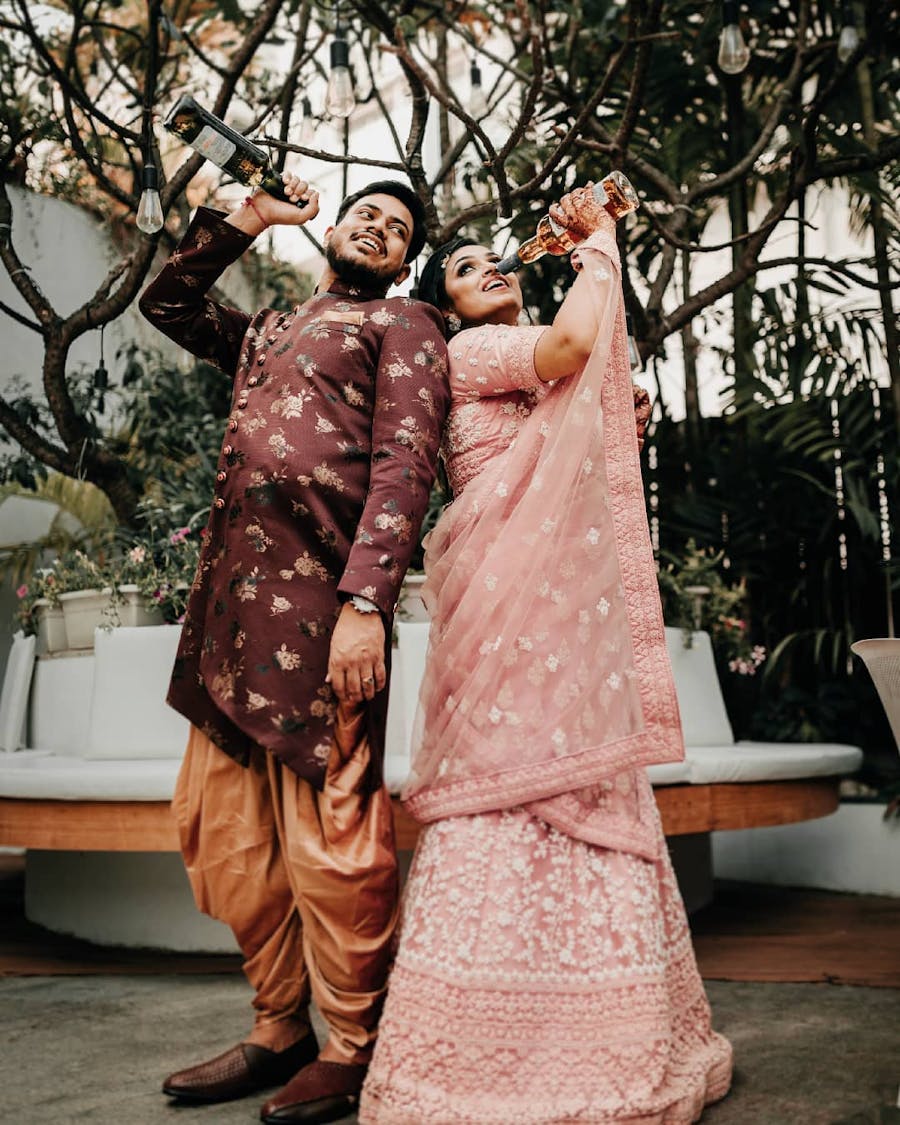 15. The Classic Sindur Daan Bengali Wedding Photography Poses
Sindur Daan is probably one of the most awaited moments for the couple as well as their photographer in Kolkata for wedding. The spine chilling moment of a Hindu wedding, when the groom finally adorns the maang of the bride with bright red sindoor.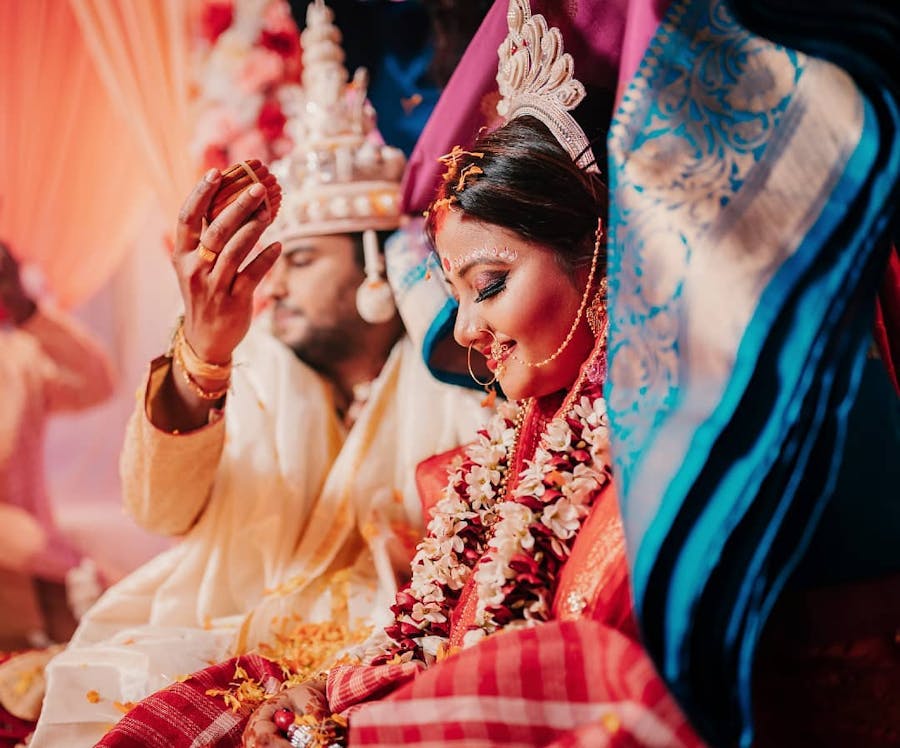 16. The Filmy Pallu Flow Pose!
And if you are a filmy keeda like many others of your kind, you should definitely try something similar to this Bengali wedding photography poses.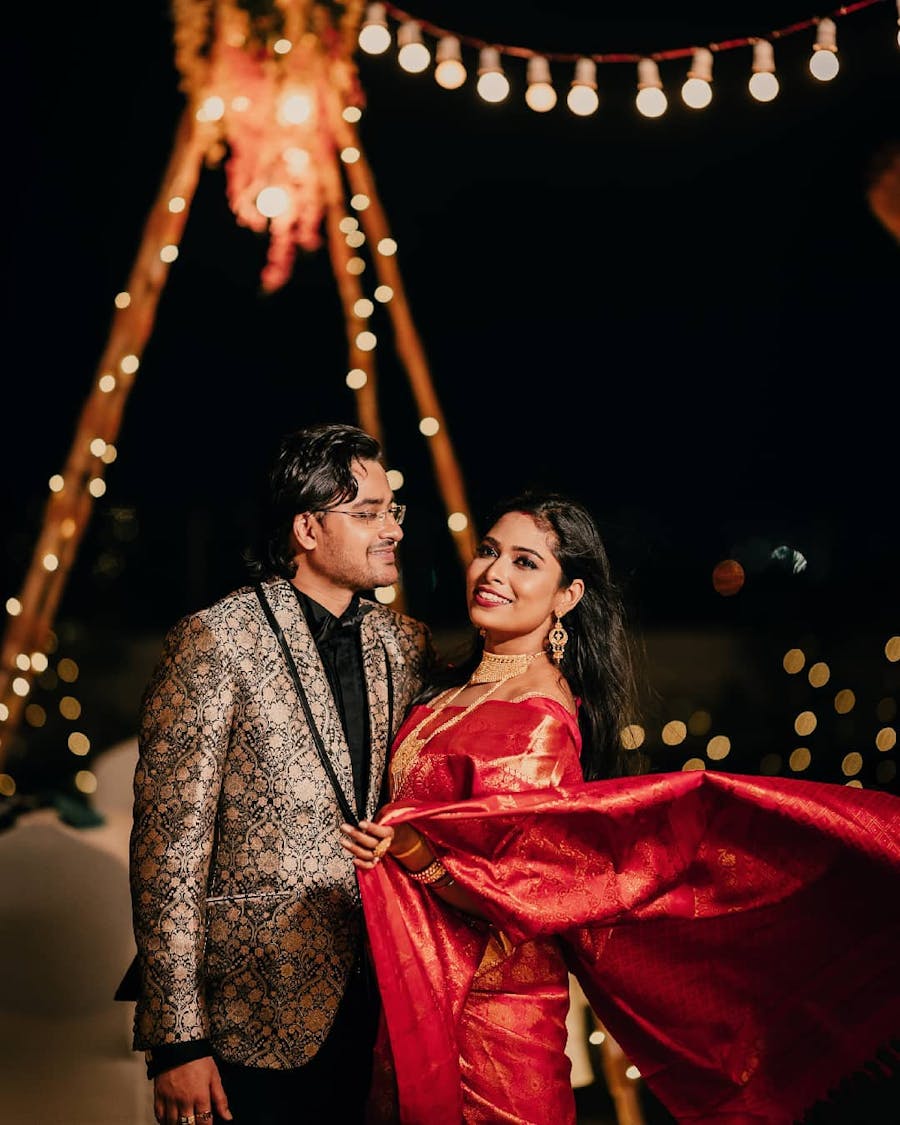 17. The Compulsory Lehenga Twirl Pose!
How many of the brides reading would deny the fact that they do not dream of getting a shot in her lehenga, posing the perfect twirls?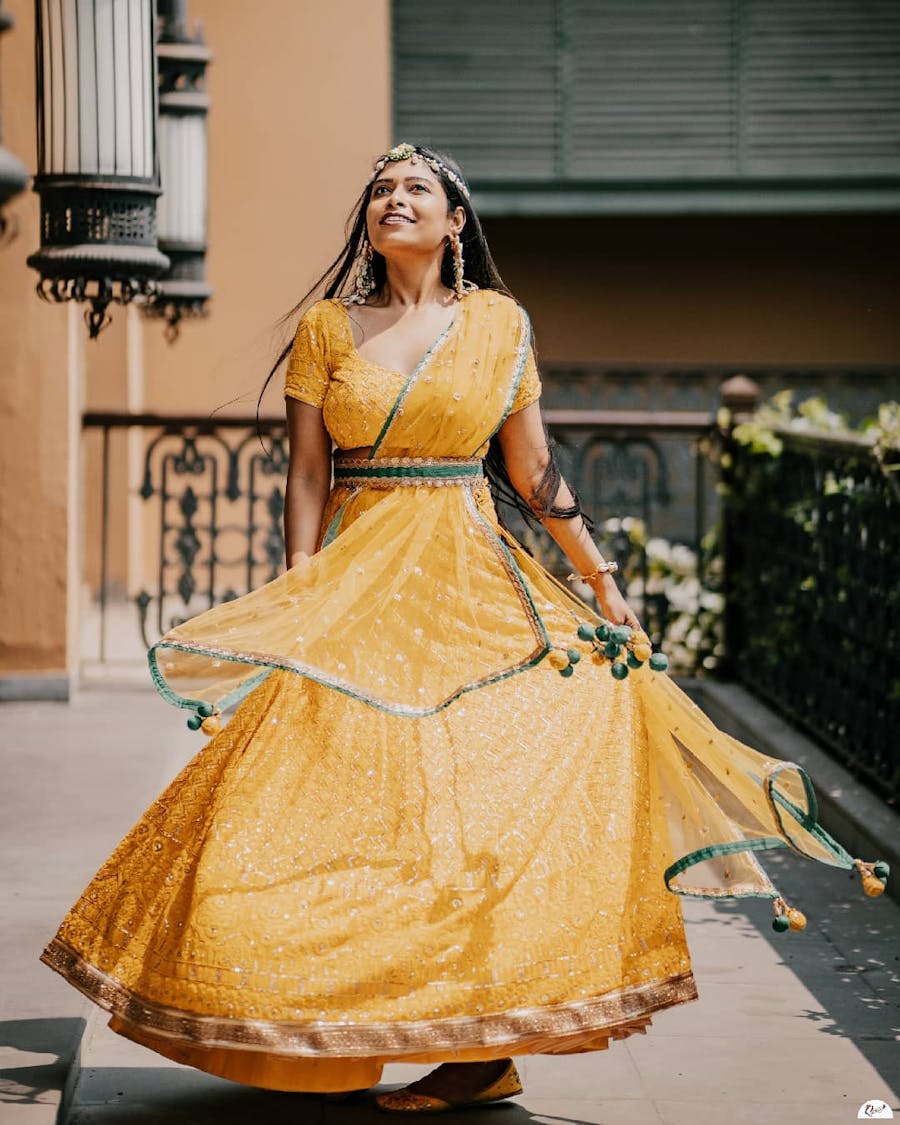 18. And How About This Couple Twirl?
Be it on the wedding day, or for a reception pose, this is indeed one of the most quintessential Bengali wedding photography poses.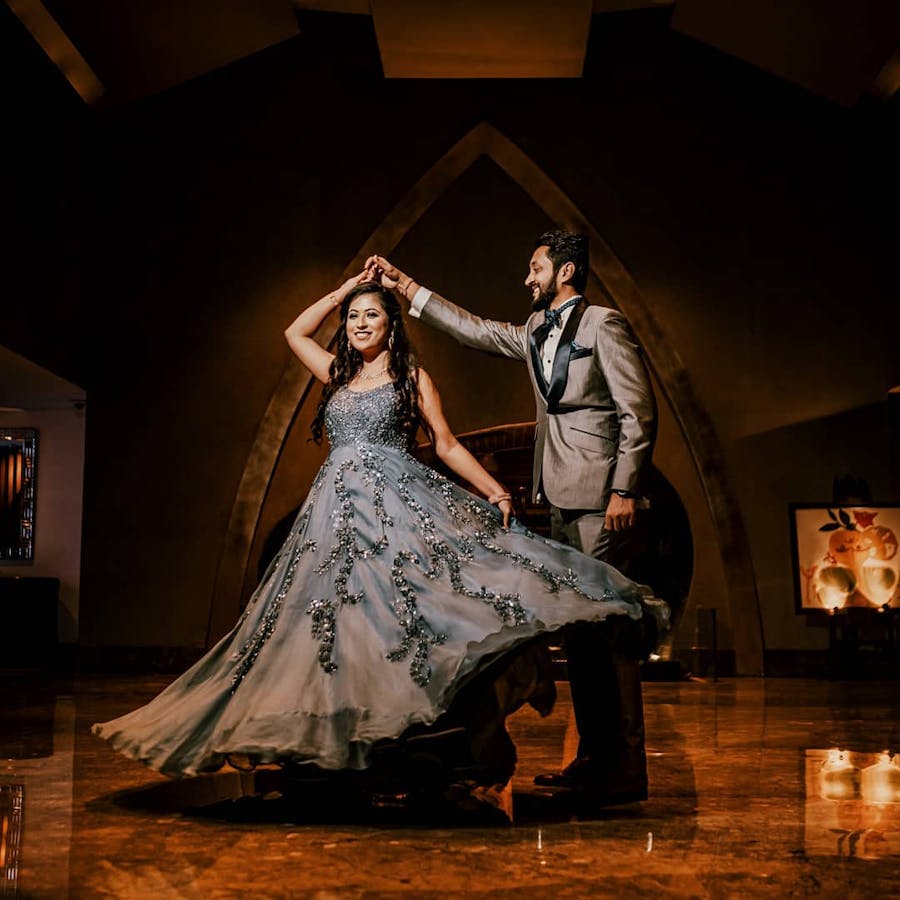 19. Having His Eyes Stuck On Her Forever!
We simply can't help crushing over how passionately and lovingly our groom is looking at his surreally beautiful bride!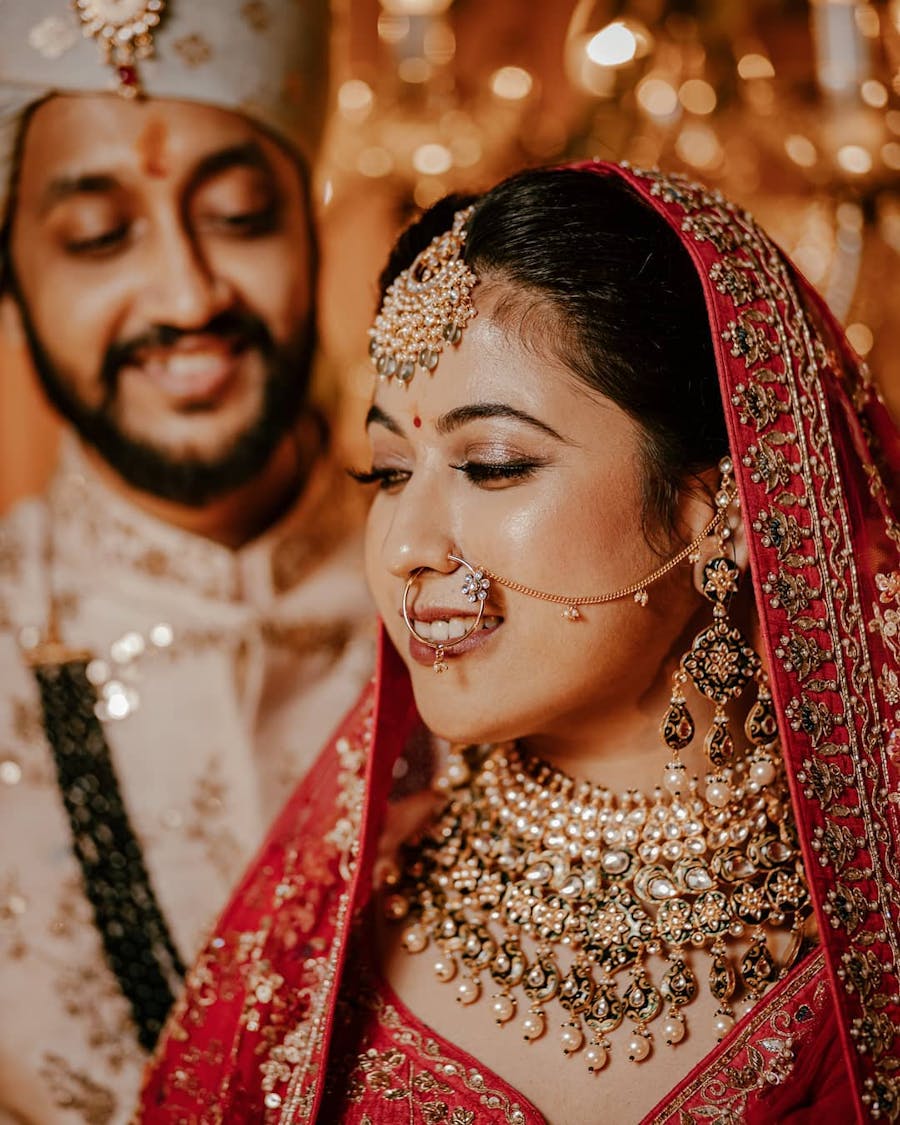 20. Cheers To A Beautiful Life Ahead Together!
How about Bengali wedding photography poses for your reception day, raising a toast together, to the beautiful married life ahead?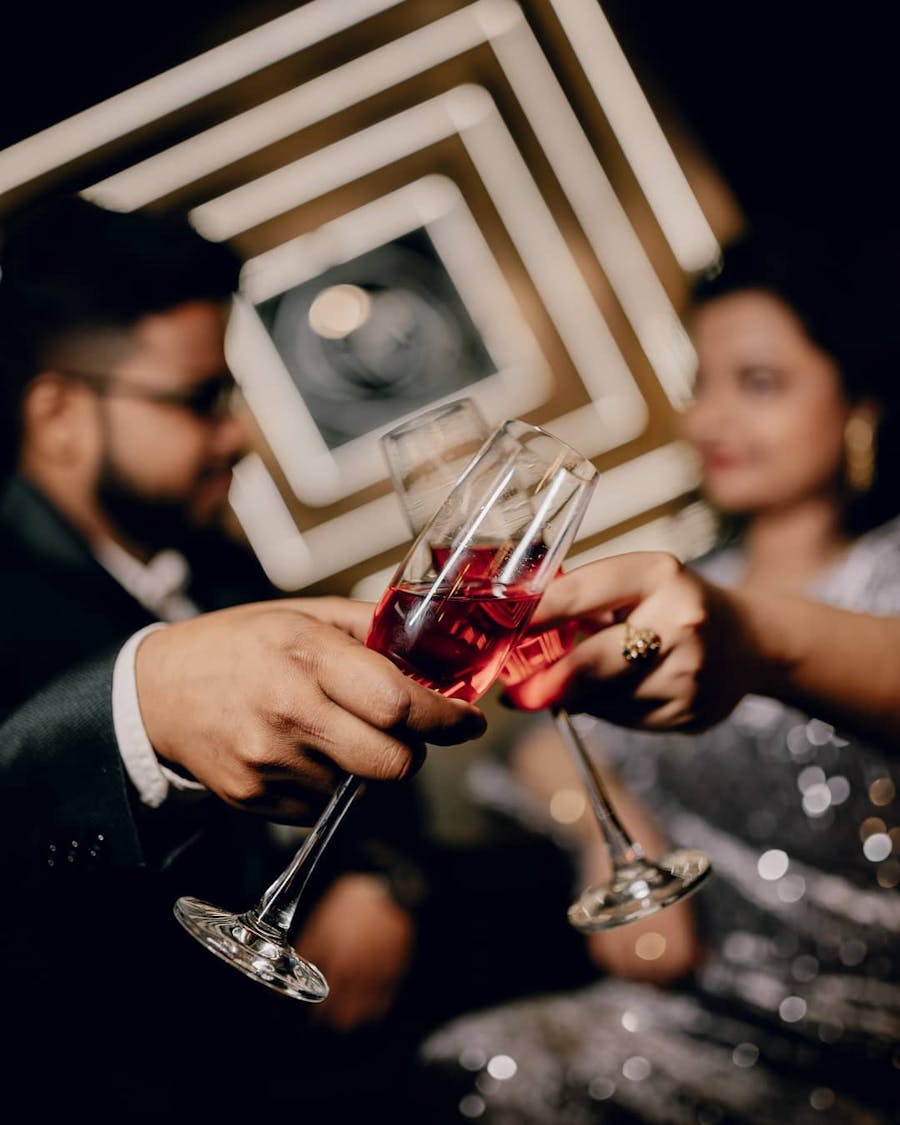 21. When Their Eyes Met For The First Time!
A picturesque moment of the Jaimala ceremony, when they see each other as bride and groom for the very first time. Shot by the best Bengali wedding photographer in Kolkata.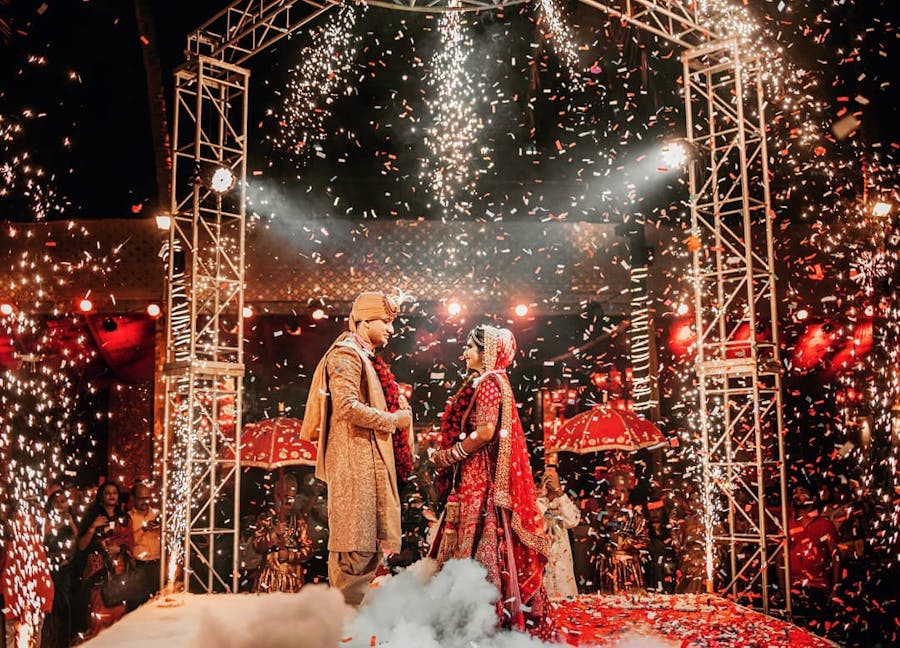 22. The Beauty In Ghunghat Bengali Wedding Photography Poses
A must click pose for every bride. Look at how beautifully she is blushing with her perfect ghoonghat on!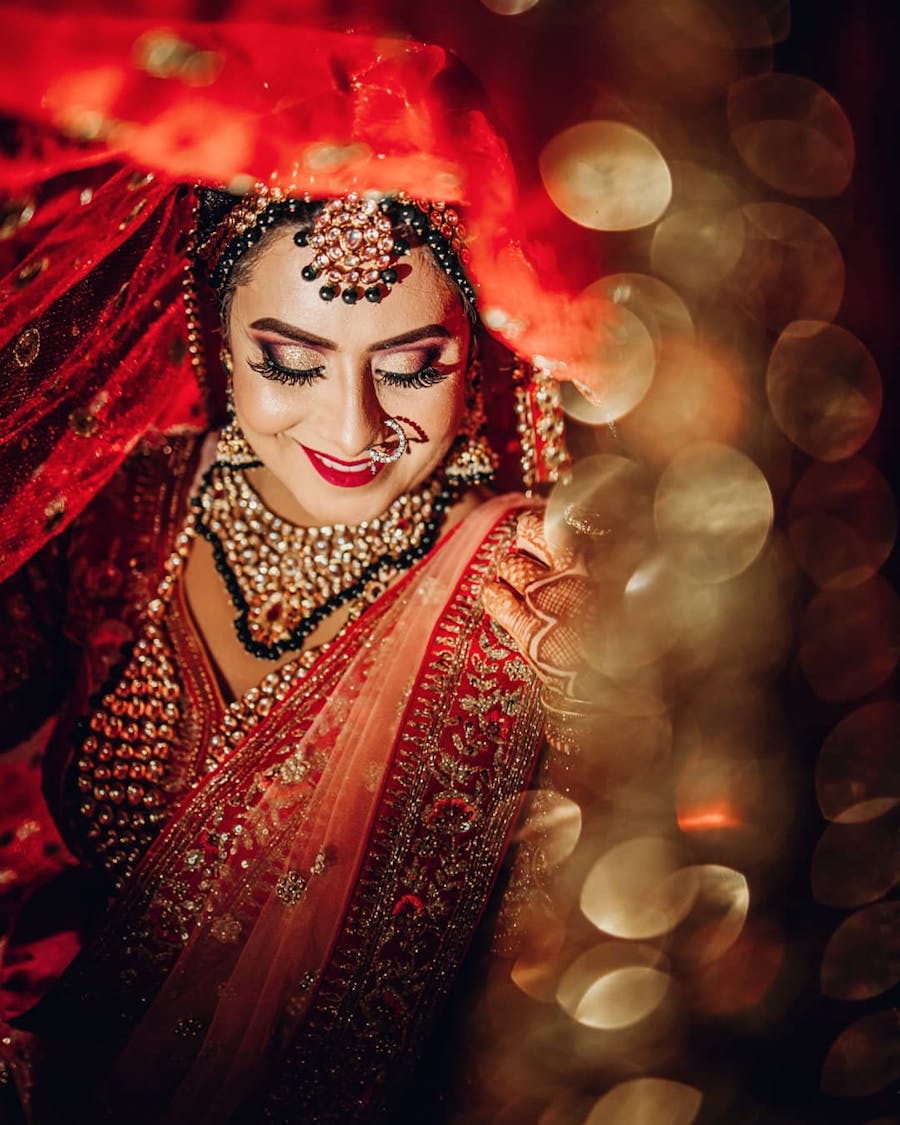 23. The Epic Malabodol Lift!
And do make sure to capture the moment when the brothers of the bride and the peers of the groom ecstatically lift them in the air during the Maala Bodol ceremony!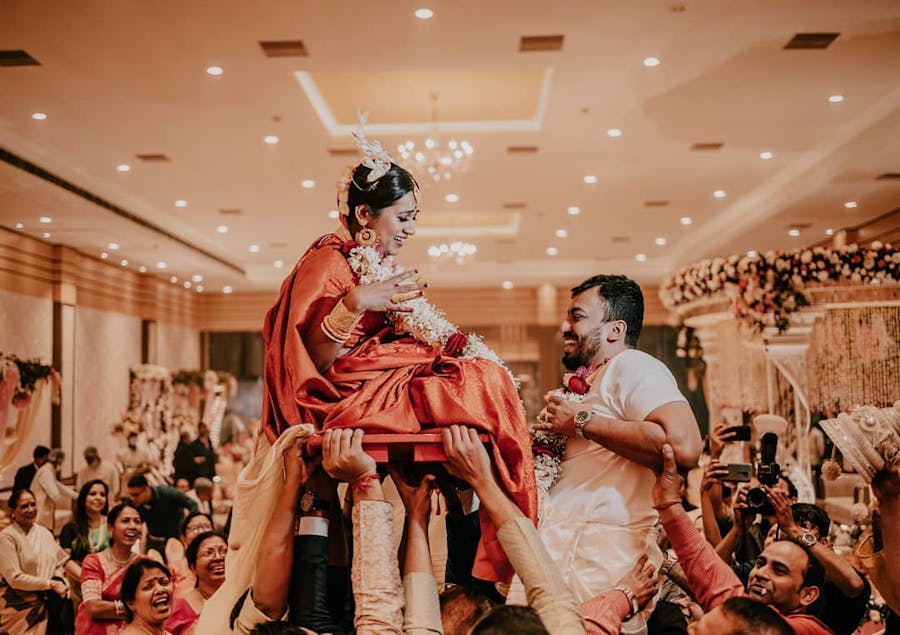 24. And Now You May Kiss The Bride!
And how about this thrilled groom passionately embracing his newly wedded wife, after a long wedding ceremony!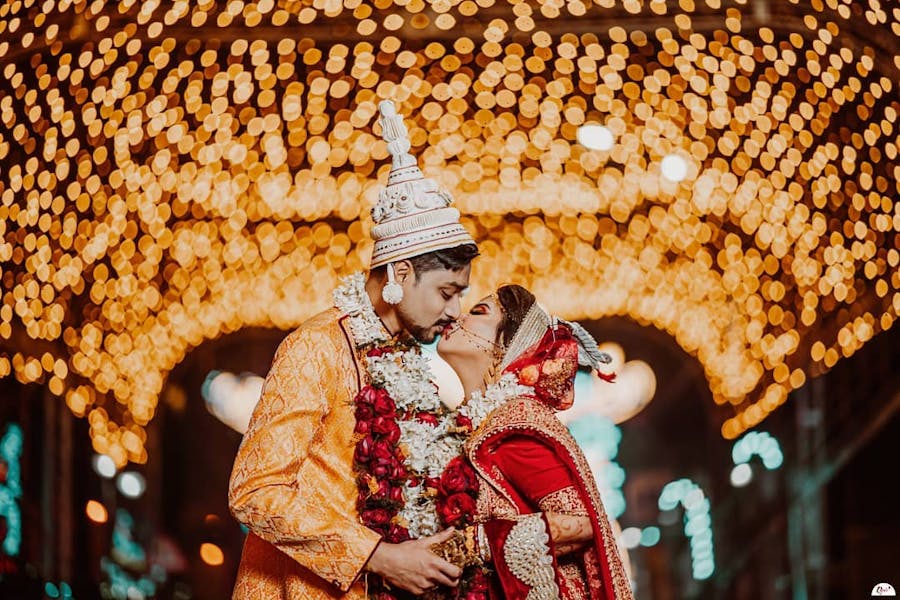 25. You Dare Not Miss Out On The Squad!
Now we dare you not to miss clicking some quirky shots with your gang! They have been waiting for your wedding for a long time.
Which one of these Bengali wedding photography poses are you going to try out?