The wedding day is definitely one of the most important days in the lives of any couple. The day when they say their vows in front of their kin, and decide to spend their entire lives with each other. However, weddings in India, are the most celebrated events, not only by the couple but also among their relatives, friends, and family.
Big Indian weddings leave an indelible impression on your mind, whether it's because of the cuisine, traditions & rituals, or grandiose arrangements. Moreover, the best venue and the best bengali wedding photographer in Kolkata make the backbone of weddings here. So, If you're trying to plan a fancy wedding for yourself or someone dear to you, these are some of the finest Wedding Venues in Kolkata for you to explore.
The list includes the greatest wedding venues in Kolkata with price, ranging from upscale 5-star hotels to exquisite banquet halls. The majority of all offer wedding packages which include venue rent, decorations, and catering.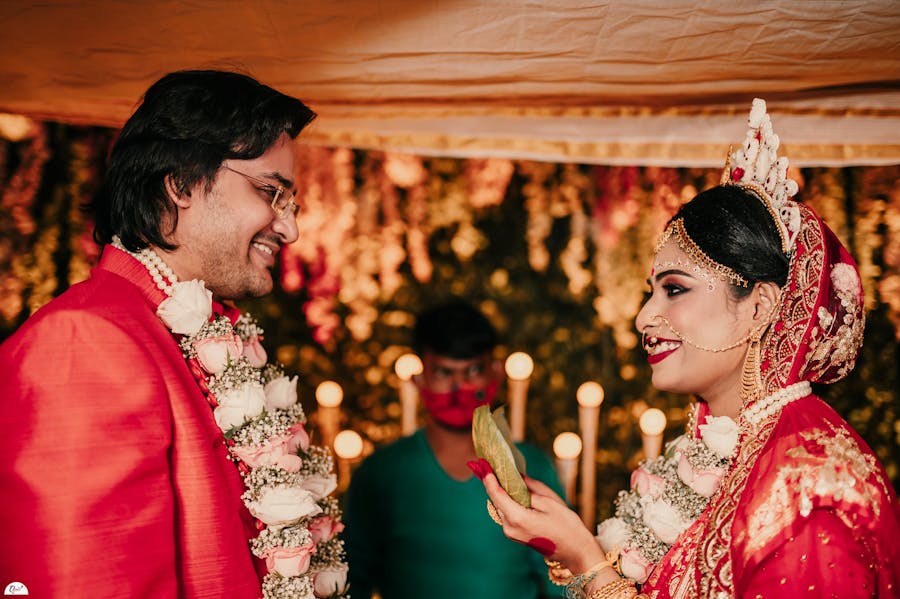 Here's a list of the Best Wedding Venues In Kolkata
Swabhumi Raj Kutir
Taj Bengal
The Park Hotel
Hotel Tahoura International
Ozora
Tangerine Royale Banquets
P C Chandra Garden
Vedic Village 
Hyatt Regency
Rajbari Bawali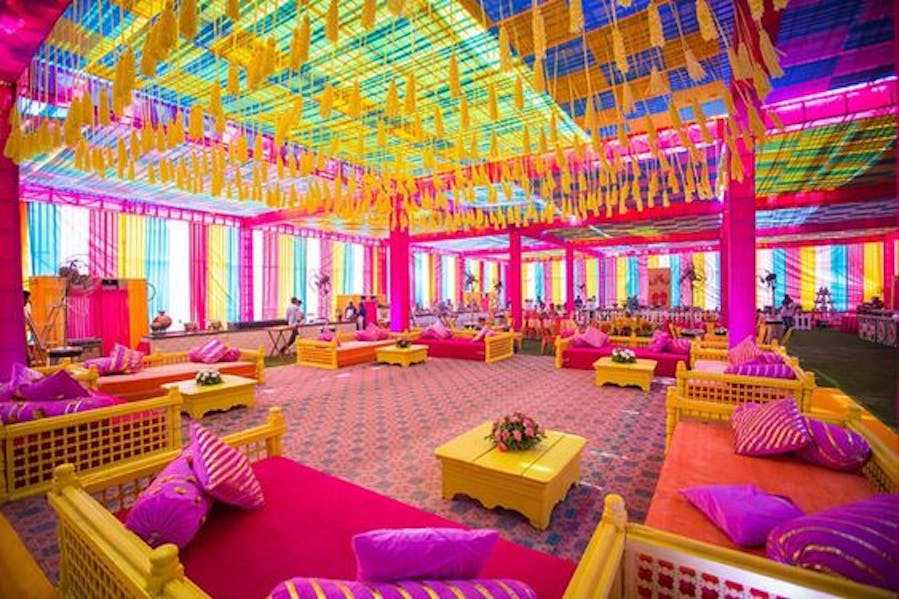 1. Swabhumi Raj Kutir
Raajkutir Swabhumi in Saltlake City, Kolkata, is one of the best wedding place in Kolkata for a one-of-a-kind and unforgettable wedding. There are numerous party venues at this site, including banquets and lawns.
The several banquet spaces will ensure that your guests are comfortable and enjoy the festivities. The dome-shaped ceiling, magnificent seating arrangements, and floral decorations at Kolkata's Swabhumi The Heritage. The grounds, which complement the buildings, are ideal for outdoor events. Whether you're planning a small gathering or a large celebration, this facility offers the right location and capacity to meet your needs.
Cost - INR 2100/person approx.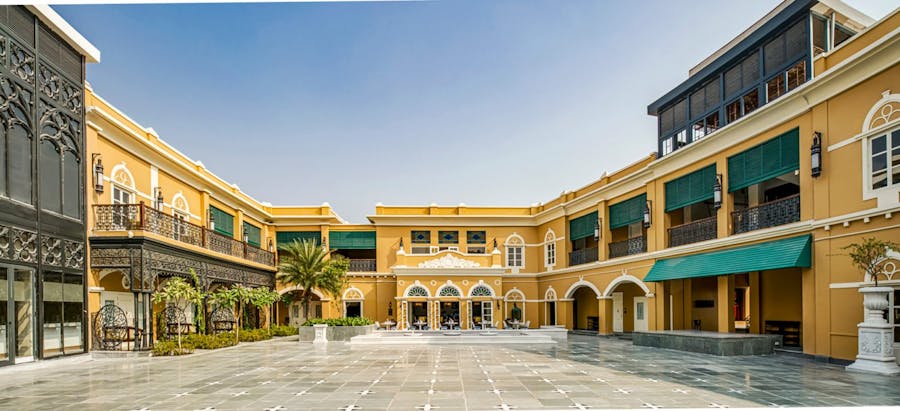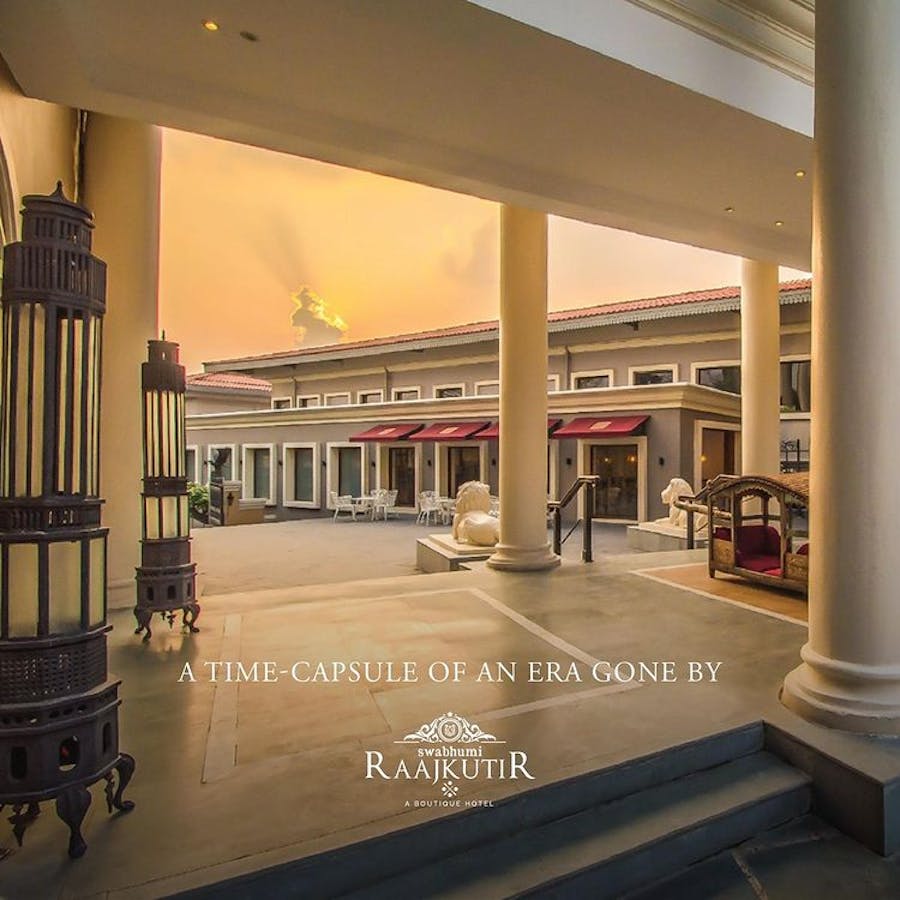 2. Taj Bengal
Taj Bengal is a luxury hotel in Kolkata. It is an exquisite wedding place in Kolkata, and it is among the most desirable venues due to its fantastic service and stunning architecture. Wedding ceremonies, receptions, events, and pre or post-wedding procedures are all conceivable here.
It has incredibly magnificent architecture that is enhanced by a grand theme of decoration, creating a charming environment. One of the main advantages of this venue is that it is easily commutable and has enough parking space to spare your guests the hustle of finding a place to keep their car.
Cost - INR 2300/person approx.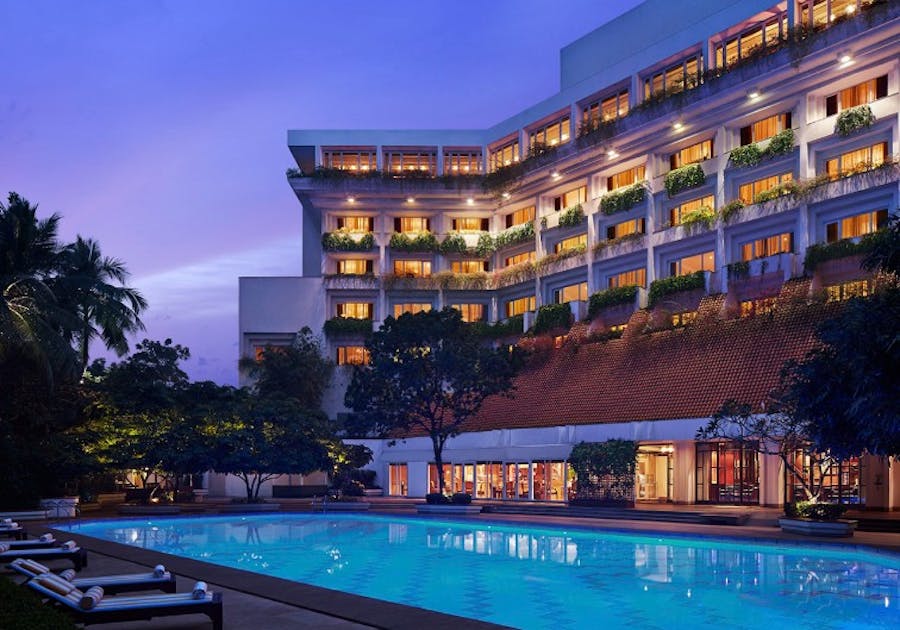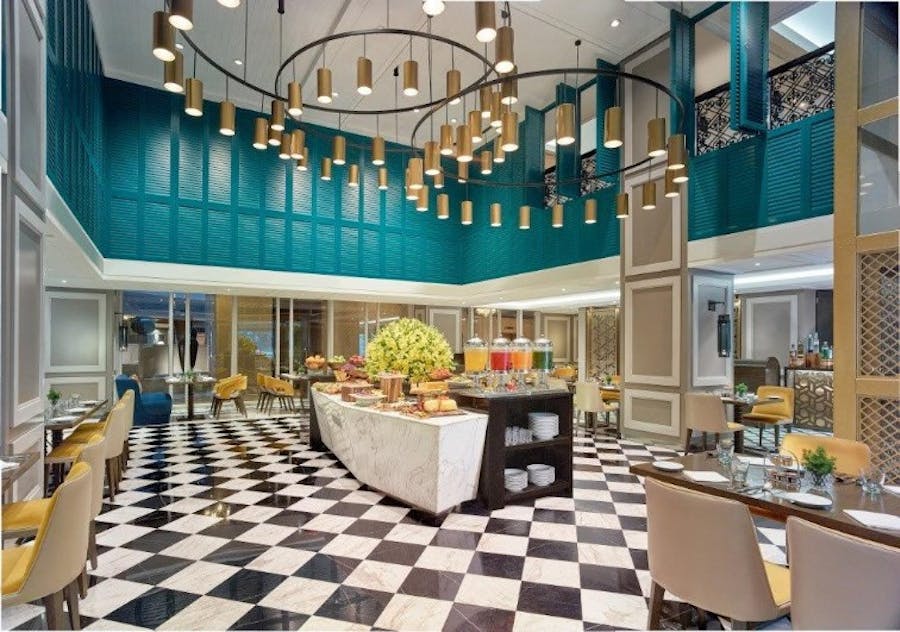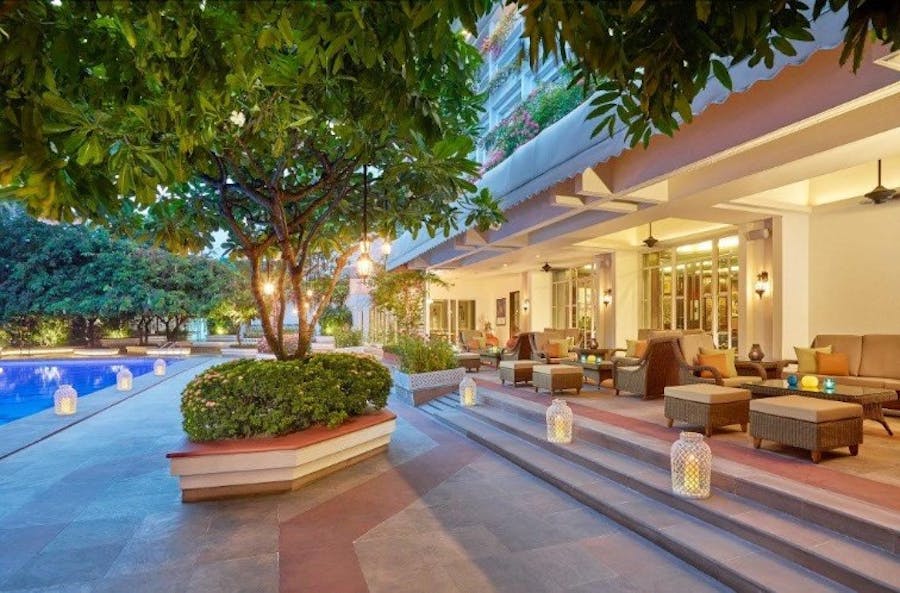 3. The Park Hotel
It has secured its place in the hotel business with its stunning venue selections, which are known for their brand excellence among the Wedding Venues in Kolkata. It is certainly a worthwhile choice, with its lovely wedding lawn and banquet hall.
You certainly want to choose a wedding venue which will make your guests delighted and is cost-effective. You may organize any type of event in its sophisticated hall and extensive lawns. The beauty of this wedding venue will surely fascinate your guests. 
Cost- INR 1600/person approx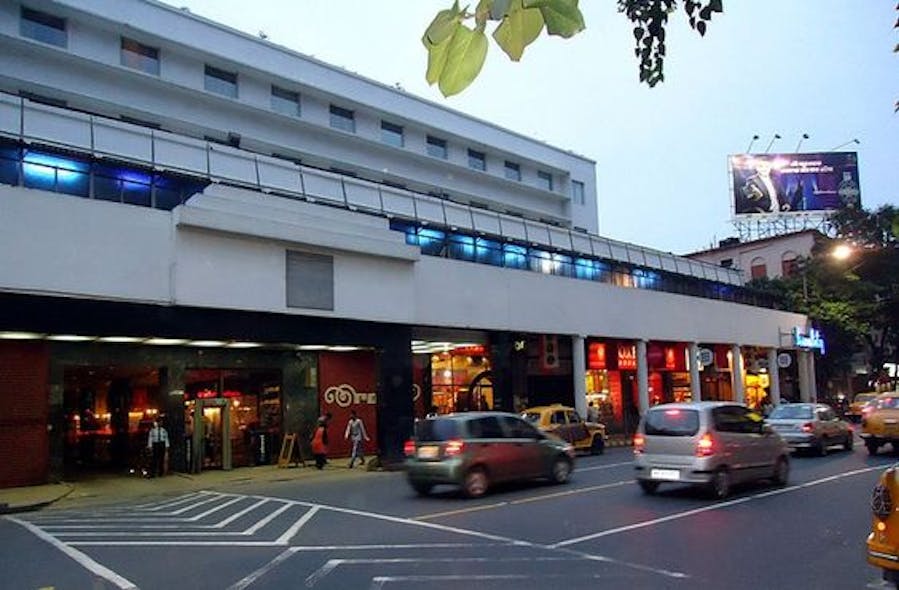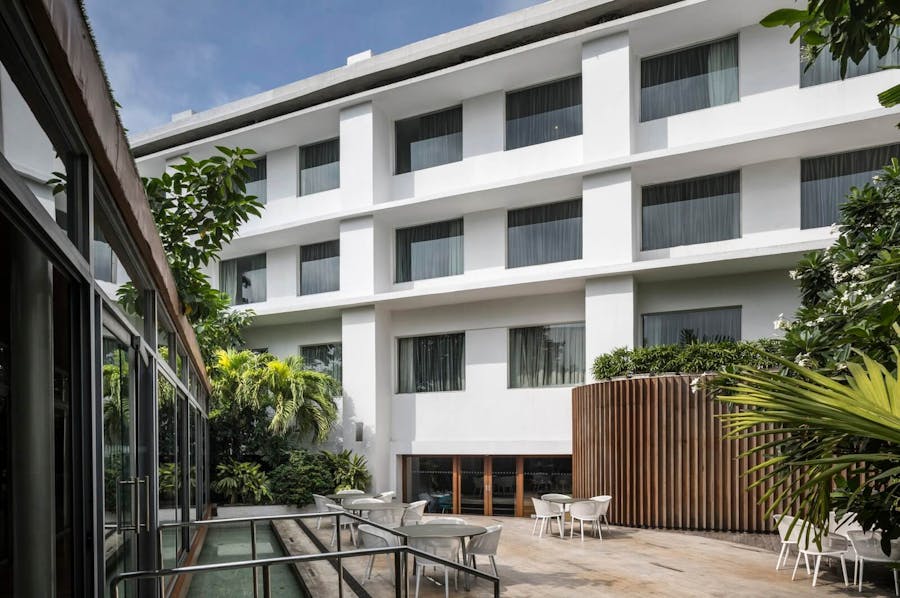 4. Hotel Tahoura International
It was designed with the purpose of offering an attractive and excellent hotel and banqueting facility to meet the needs of their diverse clientele. Whatever the occasion, large or little, it is their goal to make each celebration a huge success. They are ideal for holding wedding ceremonies since they provide exquisite vistas as well as luxurious hospitality.
Their welcoming attitude and friendliness provide a particular touch to your wedding day. The venue's location, on the outskirts of town, adds to its allure, since it is away from the city's hustle and bustle. Indoor seating for up to 1500 people is available at the site. They have a catering service that is adaptable.
Cost- INR 1500/person approx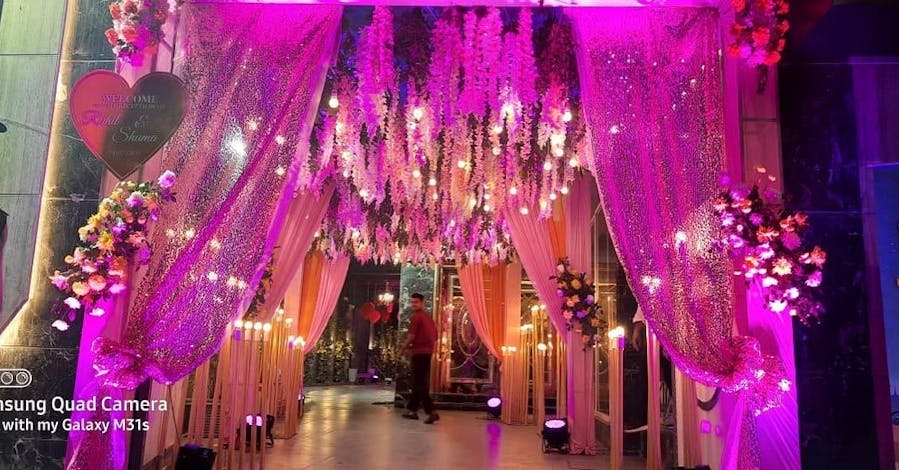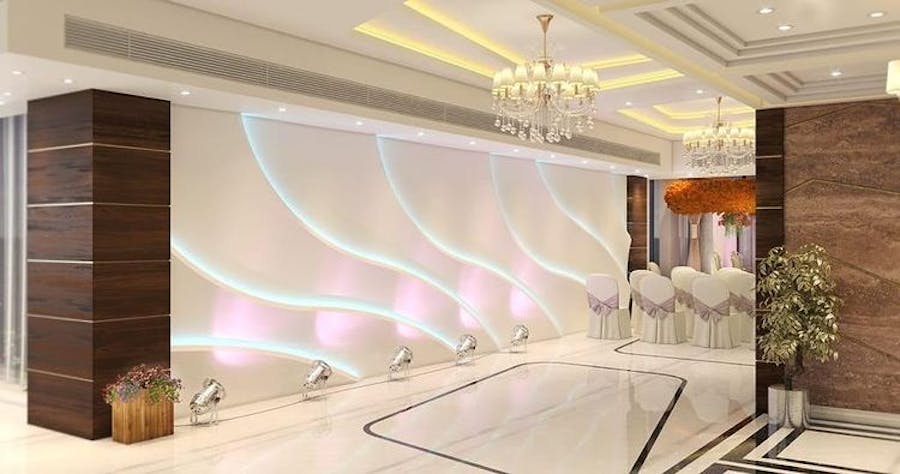 5. Ozora
Ozora is a stunning fine dining restaurant and function space with a tranquil atmosphere and spectacular views. . They have a friendly crew who would be happy to assist you with the seamless and effective execution of the event you have planned there. Your wedding festivities will go off without a hitch thanks to the latest facilities. Ozora features a magnificent dining hall that can hold up to 400 people.
They offer booze to their clients in-house for their entertainment. In addition, the resort has an in-house DJ. Your wedding festivities will go off without a hitch thanks to the latest facilities. They go out of their way to make your occasion one to remember.
Cost- 1800/person approx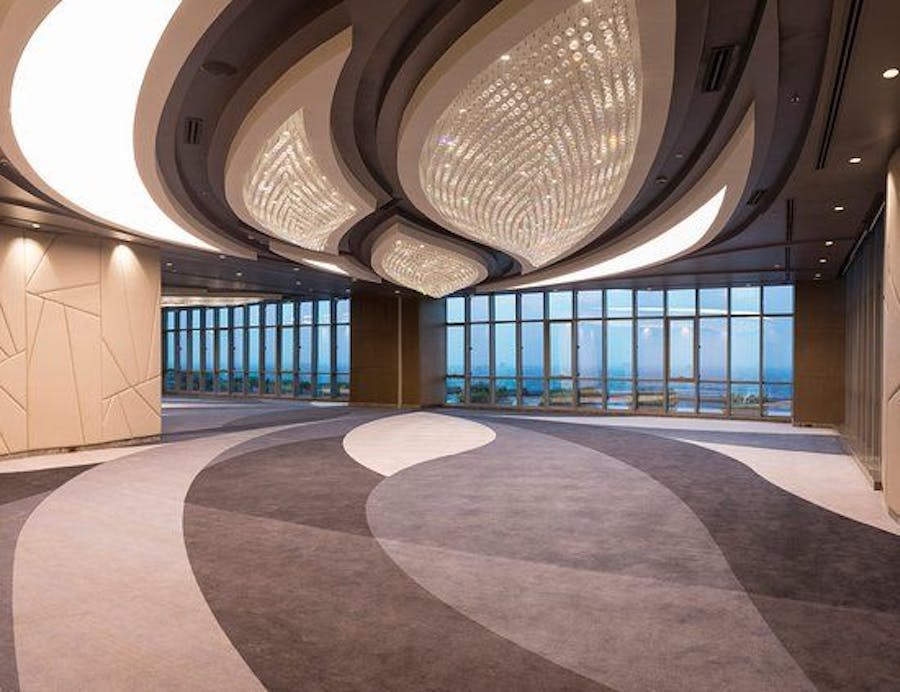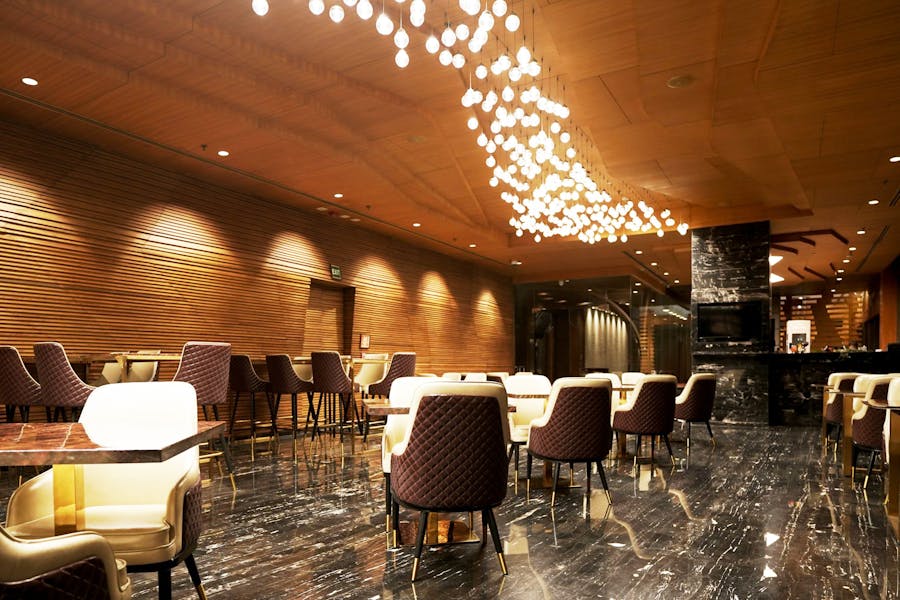 6. Tangerine Royale Banquets
Tangerine Royale Banquets is a brand linked with quality and expertise in Kolkata. Their idea is to provide you with a seamless service with the finest resources so that you can focus on enjoying your big event instead of worrying about minor issues.
Their attractively designed lawn is an appealing site for all your special occasions which are a blend of warm elegance and comfortable luxury. Tangerine Royale Banquets is probably one of the best banquet halls in Kolkata market for catering to your unique venue demands, with every facility at your disposal as you desire.
Cost- INR 1200/person approx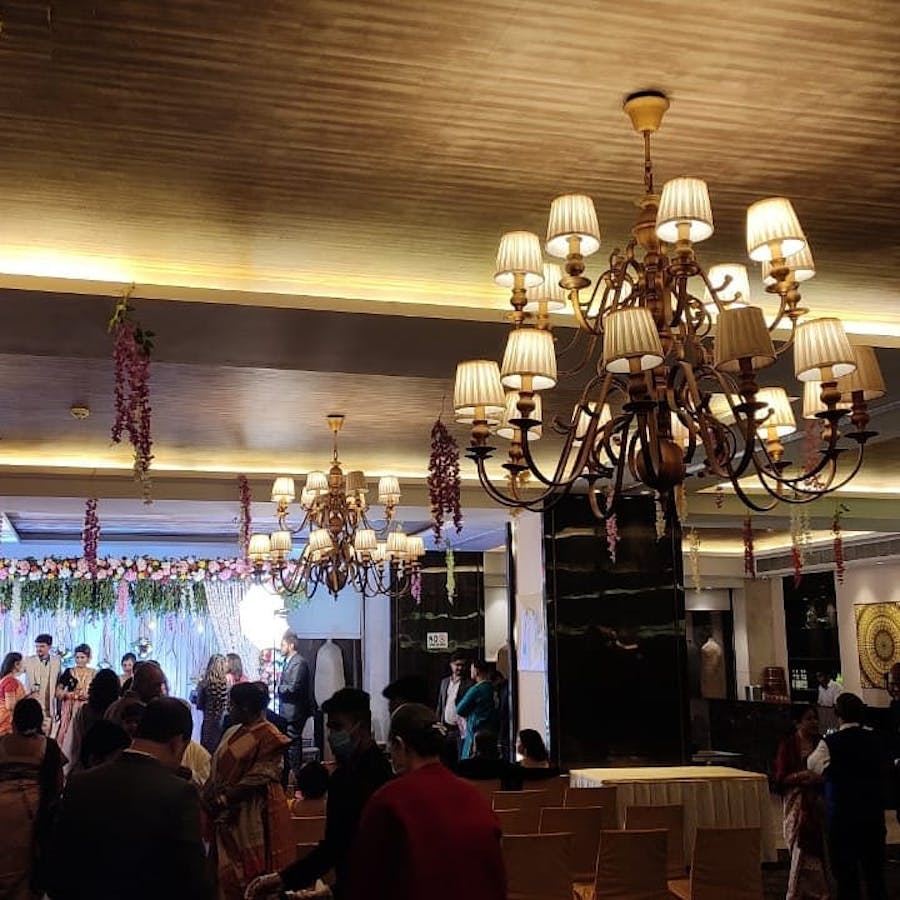 7. P C Chandra Garden
Kolkata's P C Chandra Garden is one of the city's most popular banqueting venues. Whatever the occasion, large or little, it is their goal to make each celebration a huge success. Up to 950 persons can be accommodated in the venue's indoor and outdoor settings. Their team of specialists creates unique arrangements based on the demands and vision of their clients, ensuring that their wedding is exactly as they imagined.
Their welcoming attitude and friendliness provide a special element to your big event. They also give enough parking for their visitors. They have a catering policy that allows them to be flexible.
Cost- INR 1200/person approx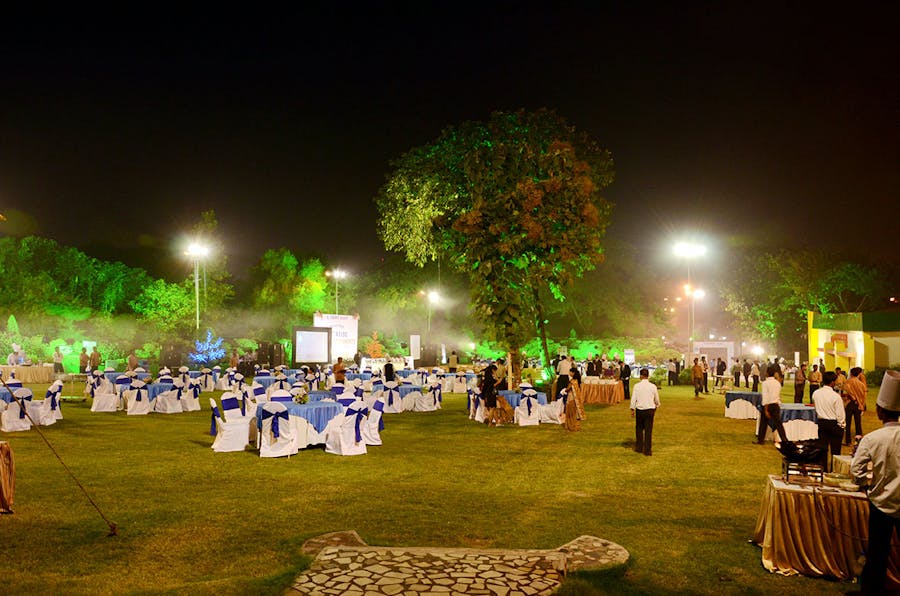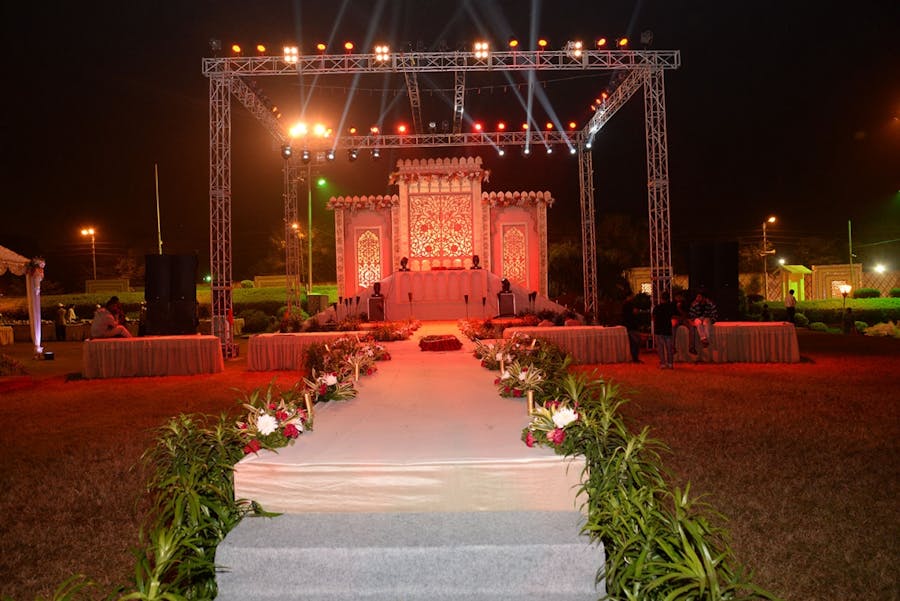 8. Vedic Village 
Vedic Village is an excellent option for you. With its exquisite décor and decorations, the best wedding venue in Kolkata will wow you and your guests. The villas are located near Lauhati and Chandpur, and you may reserve them for guests or the bride and groom. You also have greater freedom to choose and select a stunning theme of your choice.
They have decorators on site who will take care of the lighting, flower arrangements, and music system. You are welcome to bring your own wedding photographer in Kolkata because the location does not supply wedding photographers. Isn't it like a destination wedding without leaving Kolkata? 
Cost- INR 2200/person approx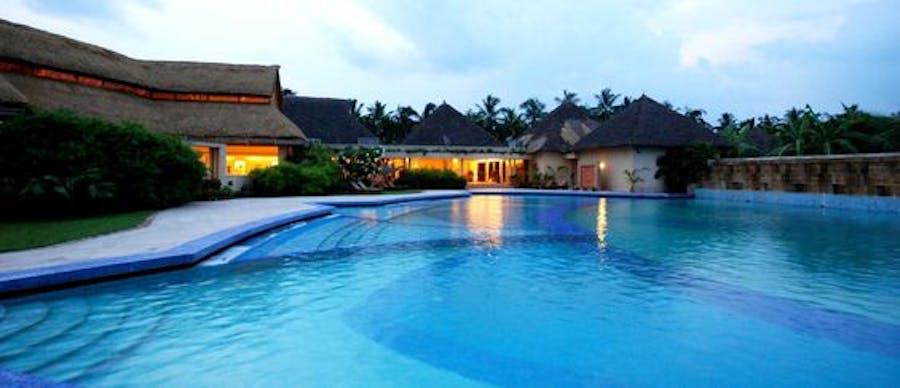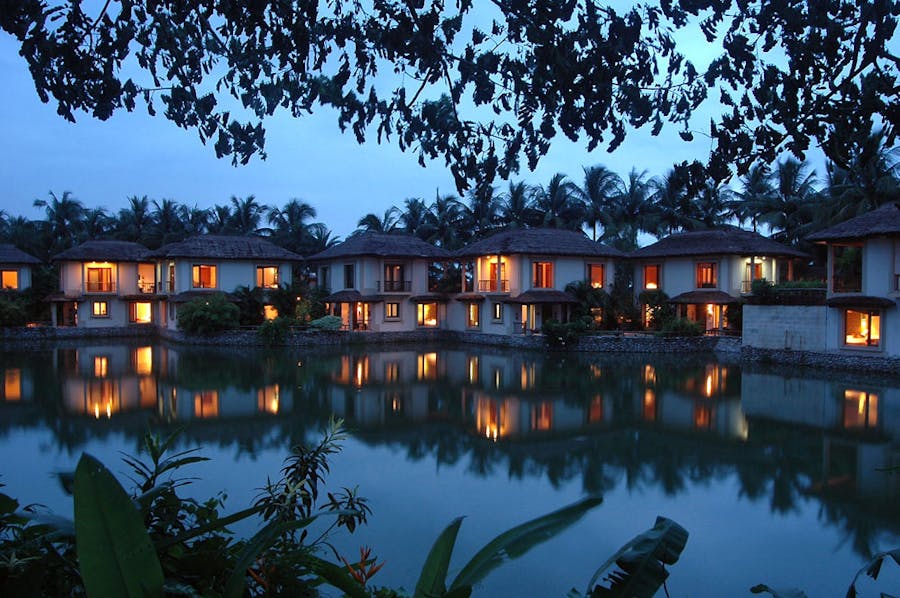 9. Hyatt Regency
This luxury hotel in Kolkata features a number of restaurants and bars, namely Guchhi, an unique Indian trademark restaurant, La Cucina, recognized for its genuine Italian flavors, Waterside Cafe, 24-hour dining, The Bakery, and the Pool Bar.
This Calcutta hotel also has contemporary banquet and meeting facilities totaling over 12,970 square metres, featuring a pillarless 610 sq m Grand Auditorium with natural lighting for spectacular ceremonies.
Cost- INR 2800/person approx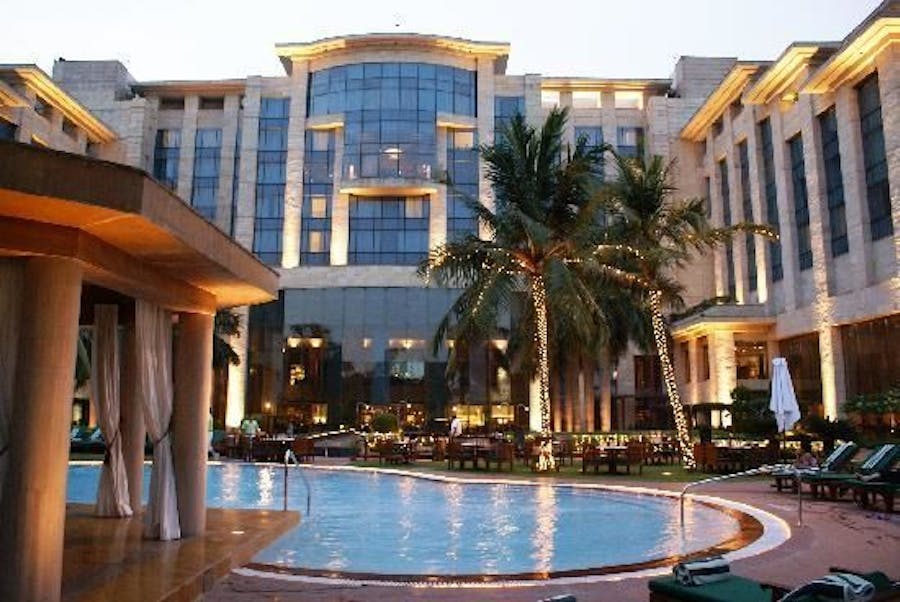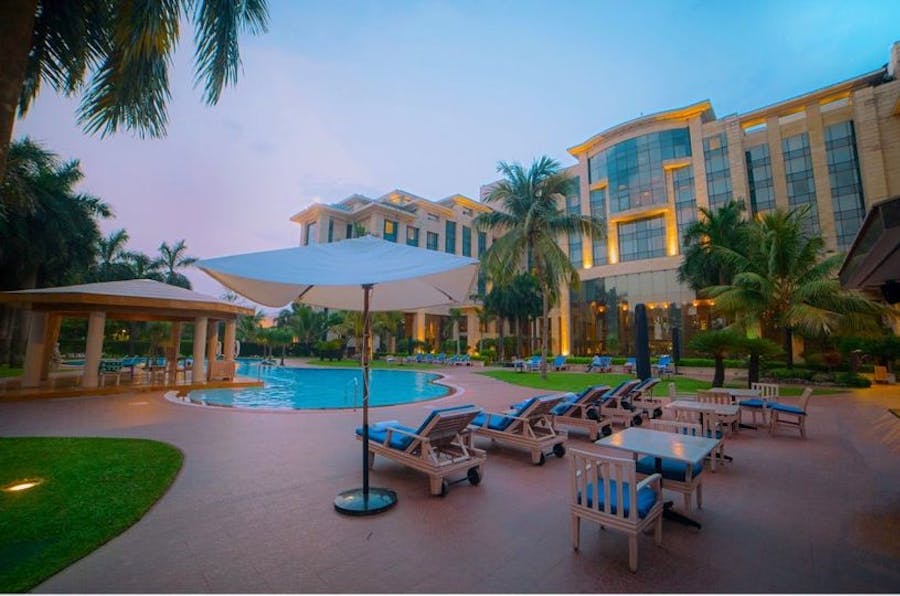 10. Rajbari Bawali
You'll discover the perfect blend of modernism and heritage at this rajbari wedding venue kolkata. Rajbari Bawali in Kolkata, set in a gorgeous combination of comfort and elegance, provides you unsurpassed hospitality and a lovingly planned setting for your special event.
They take pleasure in offering a stunning location and in really caring for their guests, ensuring that any event conducted there is one to remember. The location is big and spotless, with catering and decor options to match your specific themes. The lawn area of Rajbari Bawali Inn can seat 700 people. 
Cost- INR 1300/person approx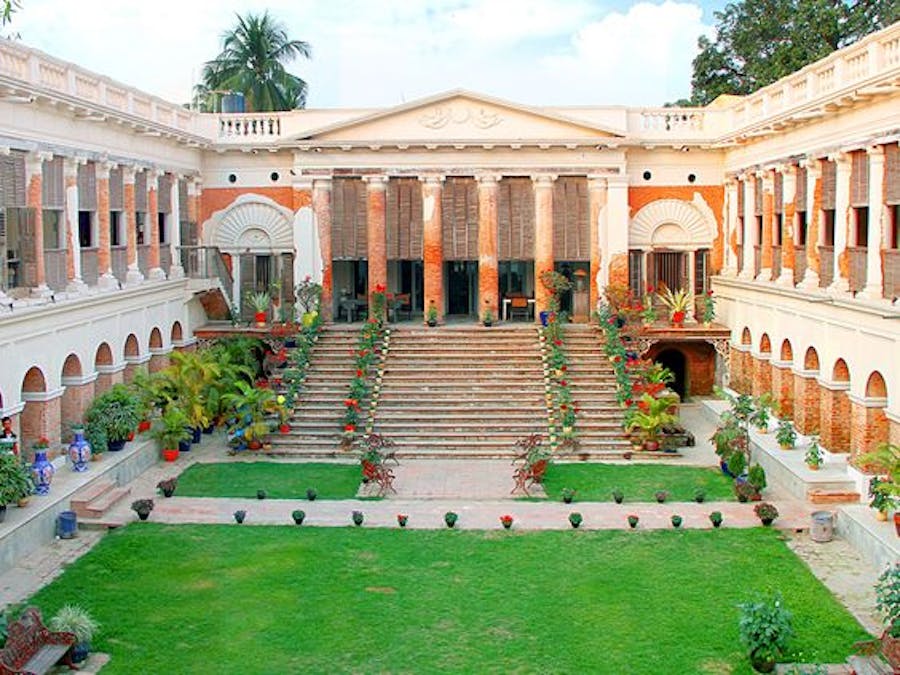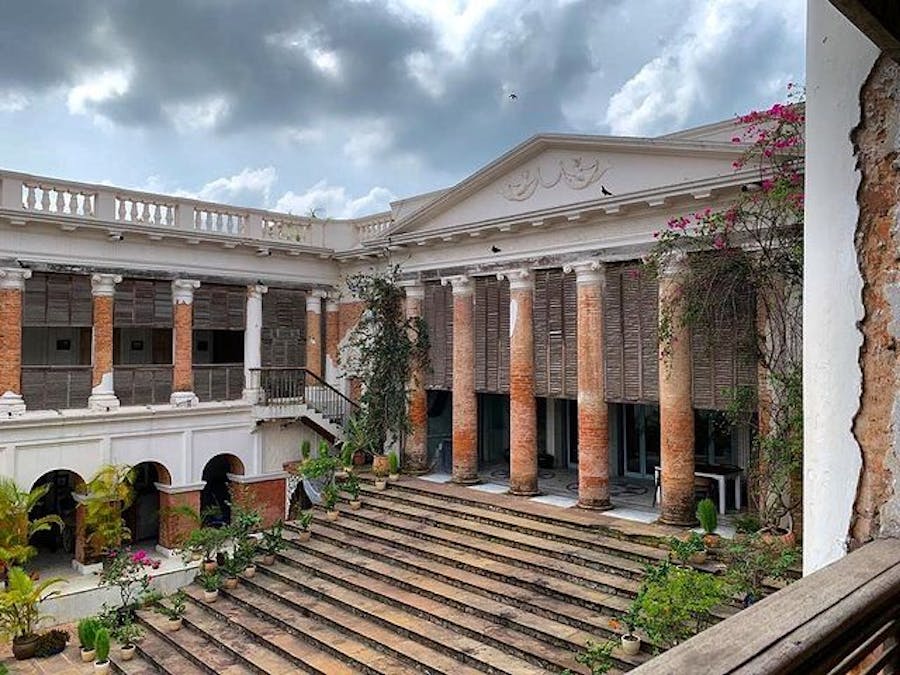 If you have a good feeling about their service, offer these Wedding Venues in Kolkata the honour of hosting your special day.