A pre-wedding photo shoot is pretty attractive these days. Couples spend a lot of money to make it look filmy, quirky, and crisp so that their story can go popular on Instagram or Facebook. Choose one of the most trusted Bengali wedding photographer to make your pre-wedding a wonderful memory.
But there are many affordable methods to make your pre-wedding shoot absolutely stunning. The use of cheap but stylish props for pre wedding is one of them. You can't afford to miss out on our selection of attractive pre-wedding photo-shoot items.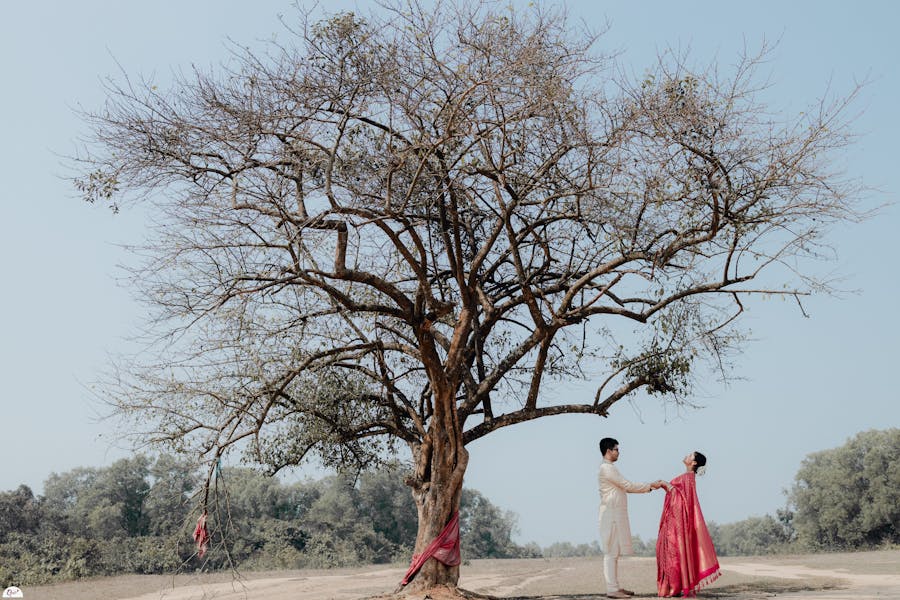 Those Classic Cars
Your pre-wedding photos will look fantastic with a brightly colored bicycle or vintage car. With a little more creativity, you can strike unusual poses and give the pictures an even more lively appearance. Bullock carts, rickshaws, vintage cars, and other pre wedding props ideas can give your photo shoot a dramatic flair.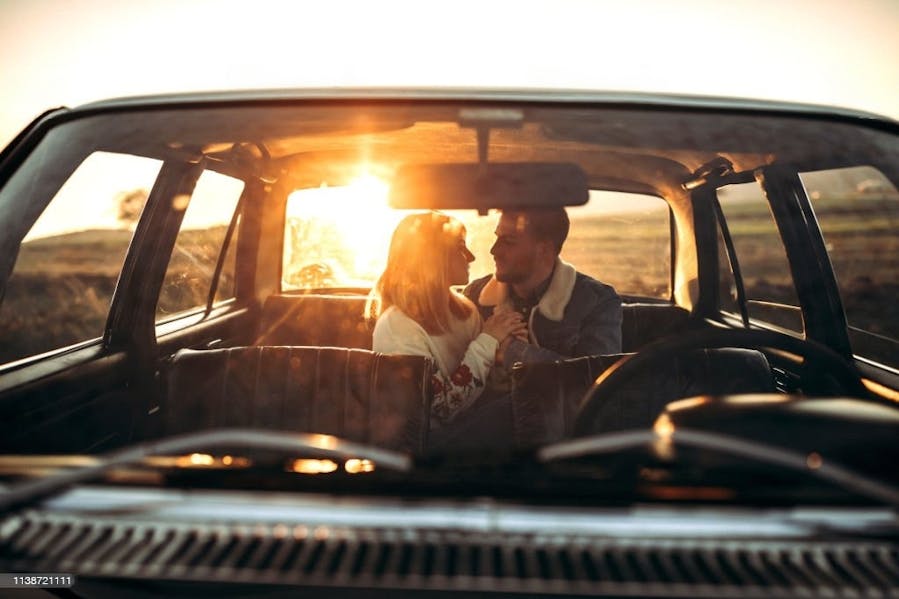 Announce The Date
Banners, messages, and signboards displaying any quote—including "Save the Date," "Getting Hitched Soon," "Bride and Groom," or "Forever in Love"—are undoubtedly eye-catching cute props for pre wedding shoot. You can hang them from a tree or a wall, or just hold them in your hands while posing.
Engagement rings
A picture of you and your loved other holding your engagement rings works well for your wedding invitation or album. You will undoubtedly be reminded of your commitment and bond by this picture.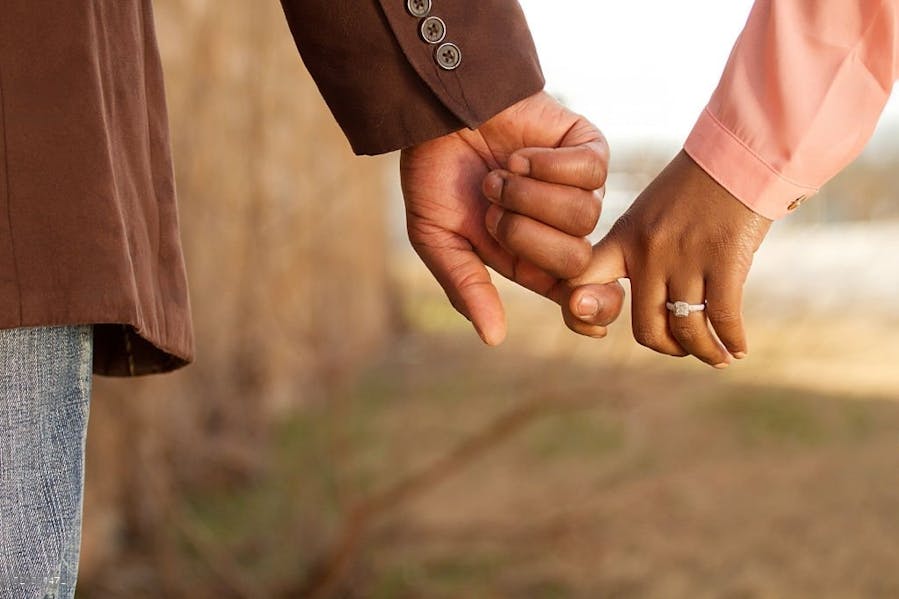 Pose With Your Pets
If you and your partner are also pet lovers, you should consider having them as your cute props for pre wedding shoot. They are excellent posers, so trust us. Your pre-wedding photo shoot will be filled with pure joy and love if you dress them up, play with them, and have fun.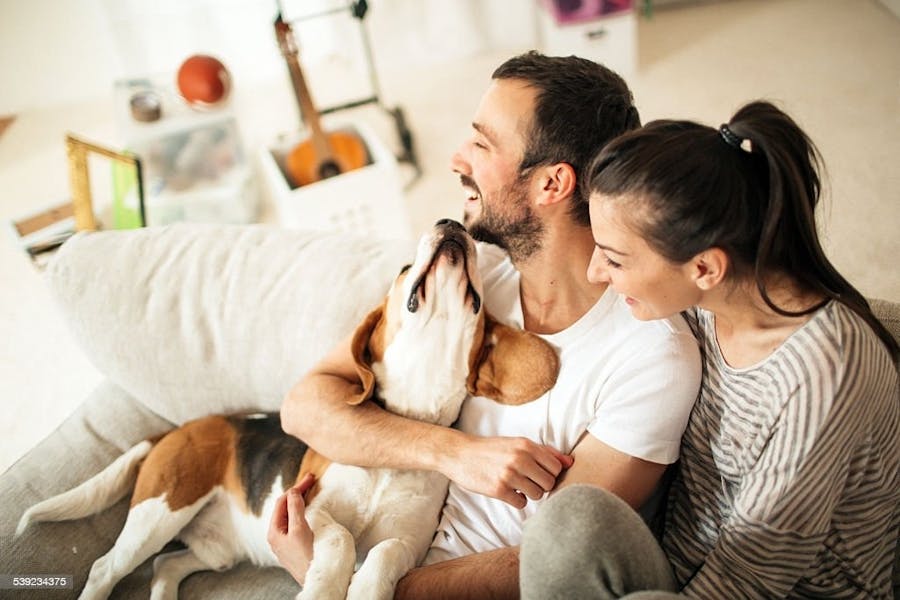 Balloons
Even today, balloons are a fantastic accessory that adds colour to your pre-wedding photos. Several photo sessions have used colorful balloons to create highly colourful images, in our experience. Choose the balloon of your choice and wait for the magic.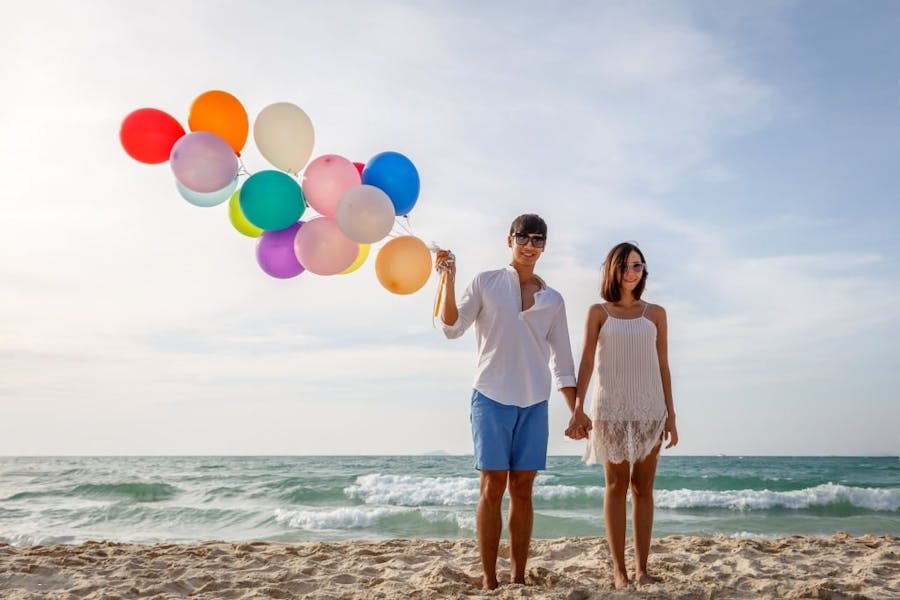 Umbrella
Since many years ago, umbrellas have played an important role in pre-wedding photo shoots. These props used in pre wedding shoot, stand for the union of two souls living under one roof. They even exchange romantic glances, making the duo seem exotic.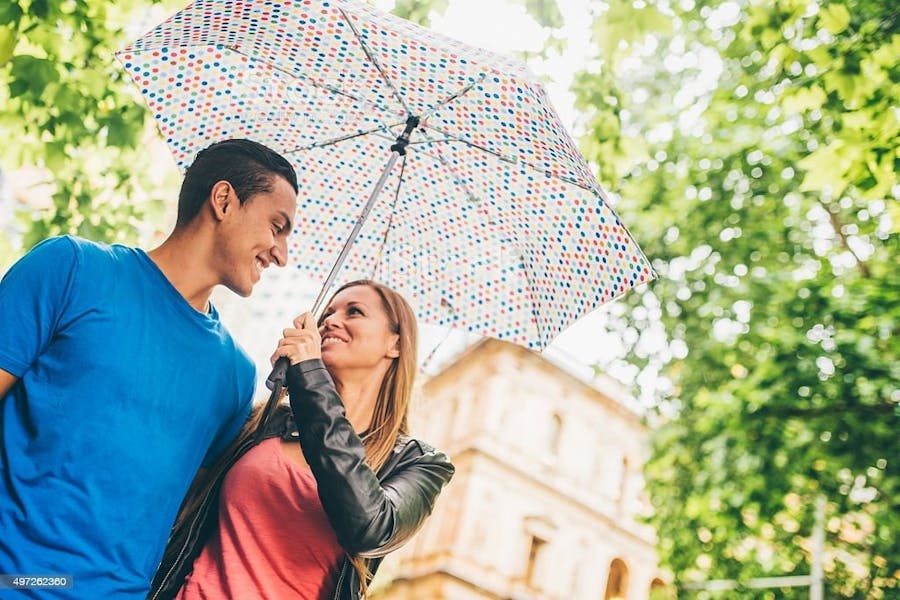 Relaxing Musical Instruments
You may make your photo shoot even more unique by include musical instruments such as a guitar, violin, saxophone, and so on. They make the settings more dramatic and romantic. Who wouldn't enjoy such jovial times in life?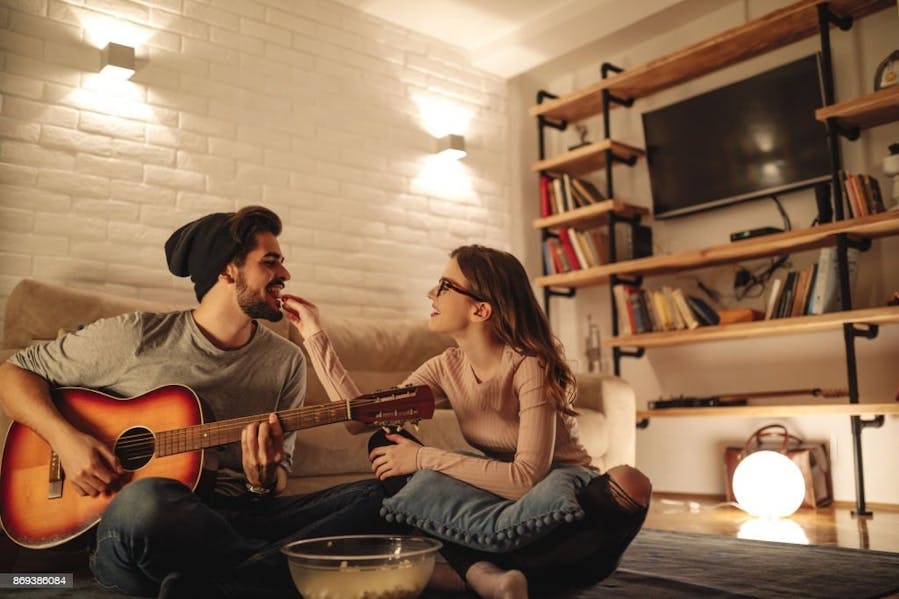 Frame Yourself
Large frames are one of the best pre wedding photoshoot props ideas—wooden, rustic, vintage, colourful, or otherwise—make wonderful pre-wedding accessories that look beautiful in the open. It might be a wonderful frame within a frame to give your pre-wedding photoshoot interesting perspective.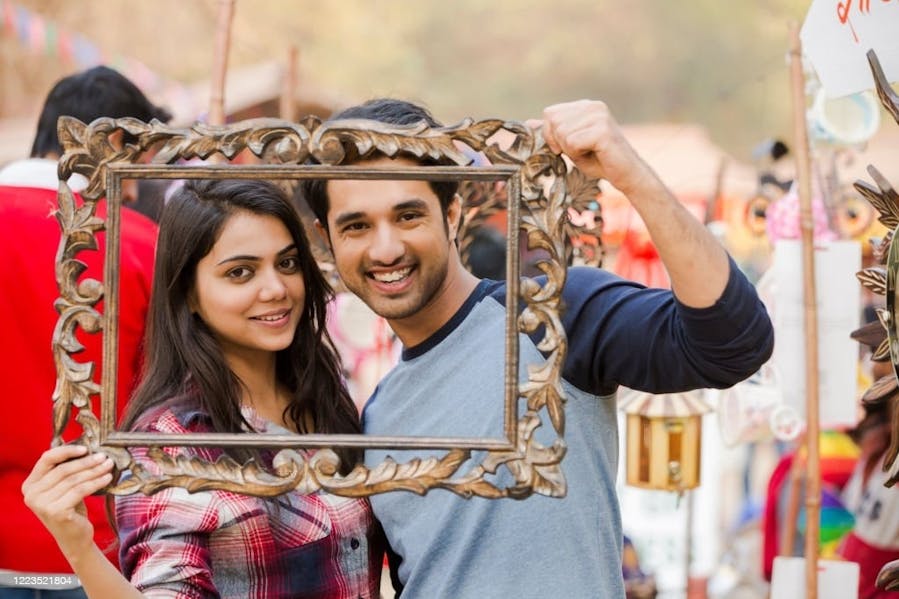 Under The Floral Shower
You have the opportunity to recreate a timeless photographic style that has existed throughout history. There is always an unique connection between flowers and couples. Use props for pre wedding, such as flowers, to recreate a romantic stance with your lover. The photographer will skilfully capture the elegance that has been produced around you.
Props For Showing Your Hobbies
Allow your interests to come to define you and use that for props for pre wedding shoot. If you two are bookworms, a nerdy picture shoot using books would be nice. Conversely, if you both love working out, have a pre-wedding photo shoot in a gym. A popcorn box and some 3D glasses are all you need to explain it if you enjoy movies.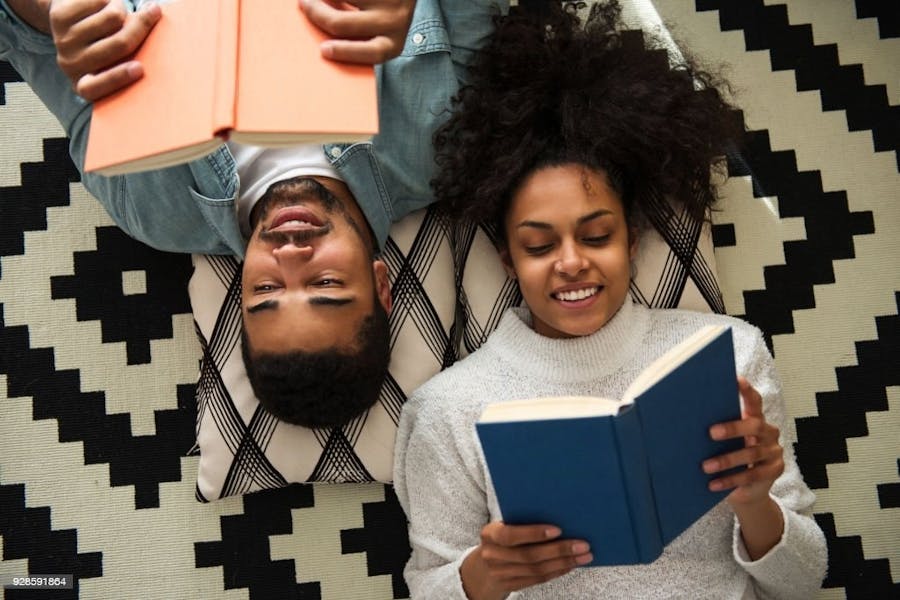 Colorful Smoke Bombs
Smoke sticks are unique props used for pre wedding photoshoot that creates beautiful twirls of color, making your picture shoots memorable.
Effects and Lighting
Today's photographer in kolkata for wedding may create highly modern and attractive results by using lights and adding effects; make sure you do the same.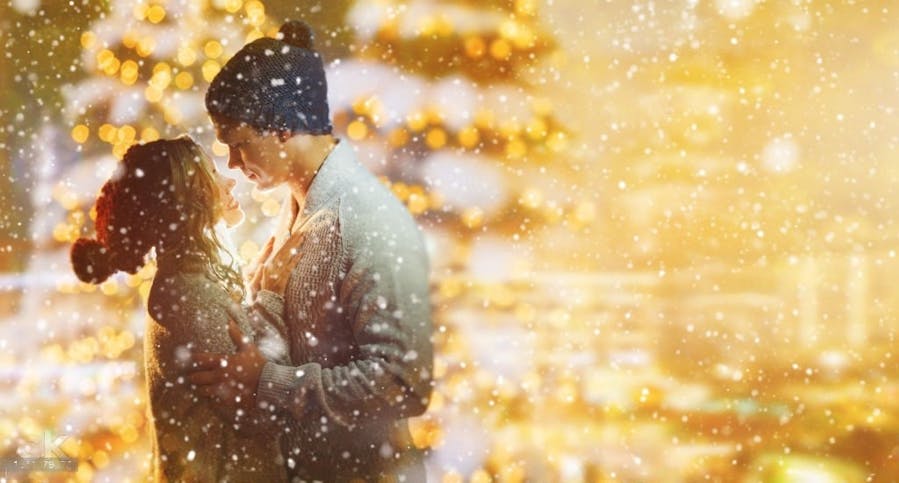 Billiards Table
If you want to attempt something new, try getting shot close to a billiards table, while playing, while standing next to it, while lying on top of the table, or from any other angle that you think will work best.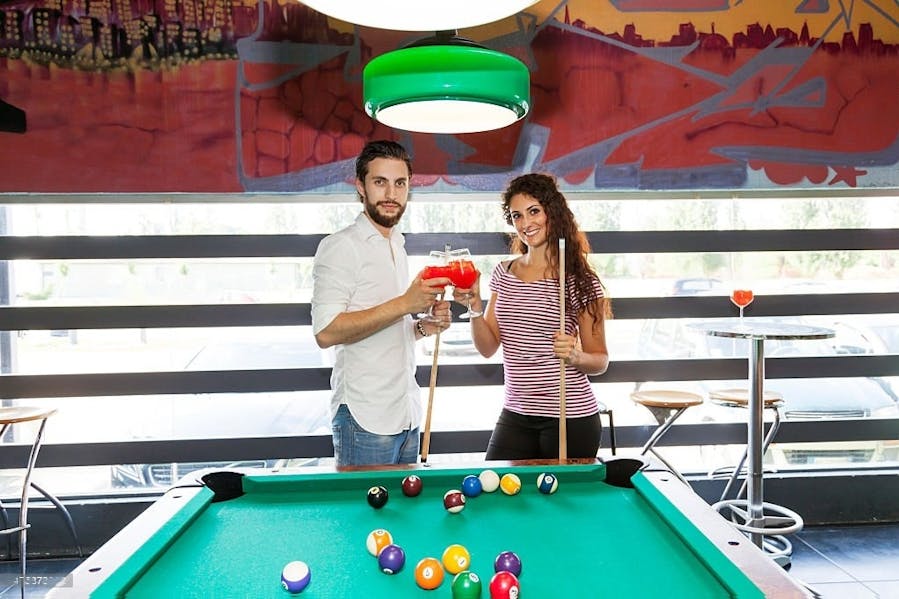 So, now you have the must-have pre wedding props list in every pre-wedding shoot. Use these props in your shoot and make them more appealing and attractive. Please share any more wonderful suggestions you may have for a pre-wedding photo shoot with us.