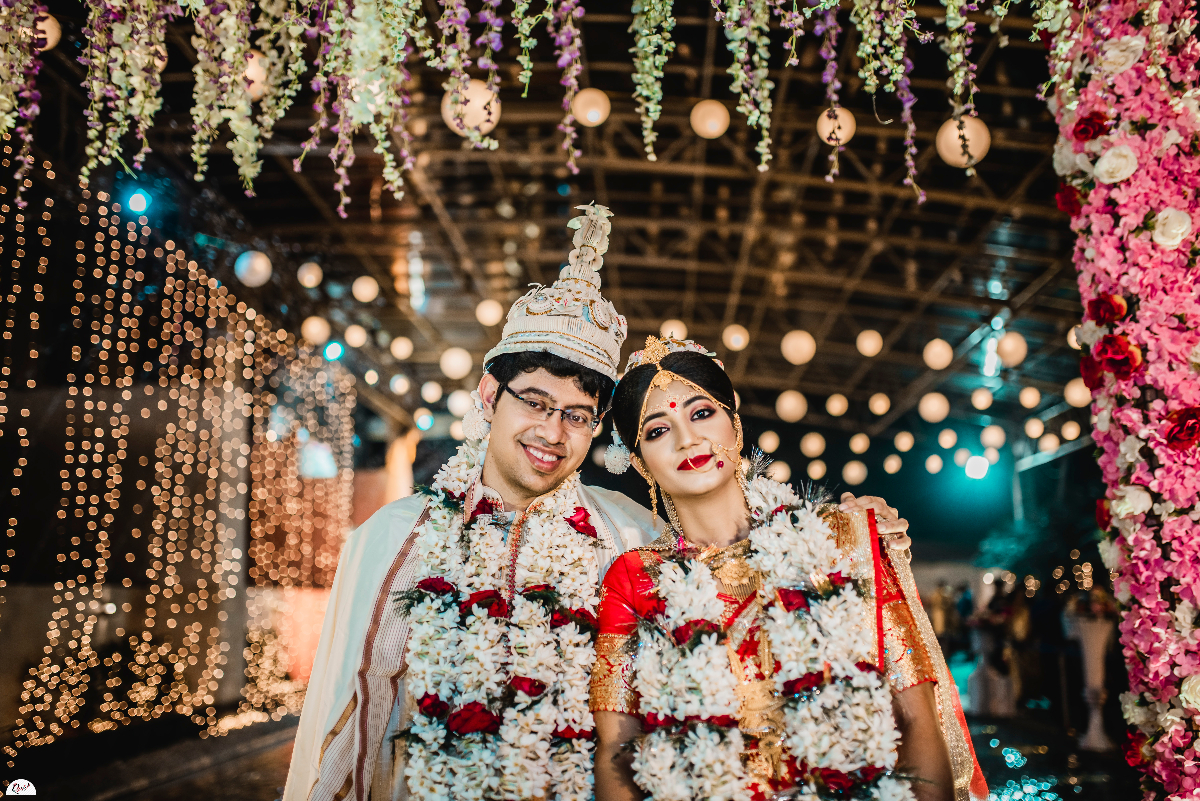 wedding stories
Alimpan & Deepsikha
Are you bored of studying and learning? Well, almost everyone is and trust us, we still do learn. There is no end to learning and gathering knowledge. No, but not school or college, we learn at our beloved work field. Interesting, isn't it? Well, we won't bore you with teaching but surely will give you an amazing experience of this through our journey with this story. Come with us in behind the scenes of this amazing new learning experience. Sit back, hold tight.
Gaye holud
Story starts early morning at 8am onwards at groom's residence, which was near in between Barasat and Sodepur. Before this day we were already back from another wedding shoot at dawn and hardly got enough time in our hand to take some rest to recharge our own selves and our equipment. When we got ourselves together and finally reached our location we found the priest is besitten with the groom for Vridhi already. That particular place was very small in scale like almost 4ft3ft and we barely were able to manage some space to cover our shoot for that event with the guests around including. There was a canopy decorated like a pandal which was beautifully presentable but according to ritual it was the rule to sit following the east side. As it was very early in the morning the sun shined very brightly on east that time and shooting became little difficult as sunlight could not be prevented completely by the pandal but anyway we managed to take some good shots changing the angles and utilizing the negative impact of half light beams. The same ceremony at the bride's residence was also equal fun and got her amazing bridal portraits and so many candids with her families and friends. Each and every photo of her was like a story to tell, thanks to her superb poses.

After this event was over Gaye holud was about to start. Meanwhile, we approached the groom's family members including him to let them know that the place is not enough to shoot better photos and after consulting a bit we got a better spot for this ceremony and happily did our shoot there of the whole event. Shoot was over till noon and we packed up.

Bride went for her makeup and we were called after base makeup was ready. Getting ready moments with every detailed makeover shot was truly beautiful and exceptional and nothing was missed from that day.