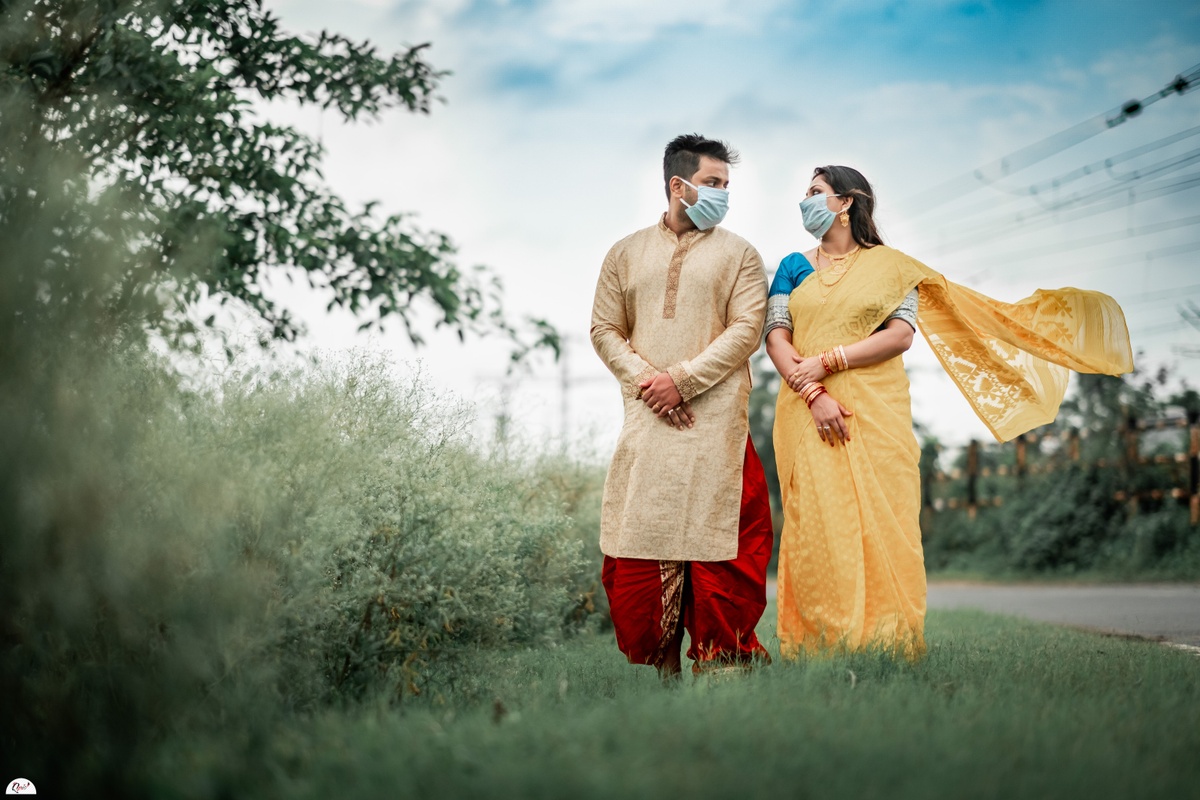 Covid discount: Is it possible for wedding photographers?
Why wedding photographers can't offer 'COVID discounts' during the pandemic
Is asking for a discount justified? Maybe, maybe not. This post is an effort to address why wedding photographers can't offer discounts during this 'COVID situation'.
# Long Story Short
The coronavirus pandemic outbreak has made a huge impact on a global scale as well as for weddings. Considering current governmental regulation of keeping celebrations in check, there is no big fat Indian wedding anymore instead it has scaled down to an intimate wedding scenario. things are in the air that some people are demanding for 'coronavirus discount' for wedding photography. Well, you might ask because, many things around have cut off their prices currently but maybe, or maybe not every photographers are okay with this 'discount' theme for this outbreak. Let me explain it to you why.
#1 Wedding photoshoot isn't about scale:
Wedding photography isn't about scale or your precious moments can be calculated per head. It's about its quality of work to shine an album and we, Qpid Event Photography never compromises on that. You see, your arrangements, caterings will consider their price because they have to work for lesser individual or gathering but photography isn't fit on scale. We'll still have to go to the equal amount of precision and dedicated work to make your album super perfect with our hard work as before which will always remain capturing your story at the wedding from the perspective of a close friend or a family member, important rituals and intimate moments which is still gonna be, no less but the same and so is our work!
#2 Our quality of what we deliver never differs:
We, Qpidindia , do deliver the same product as we always have to maintain the ground of our brand as the best Bengali wedding photographer in Kolkata. Even if we shoot 50 people gathering event doesn't make our job any "easier". We still need to shoot your portraits, your family pictures, create your story, get those in-between moments, pre weddings, bridal dressup and rituals and so on. We keep focus on every detail and put the same amount of effort, attention, passion and all of our heart to make your memory cherishable forever. And putting discount on these seems bit unfair.
#3 Putting our own lives on risk
Every moment we are putting our lives on line of risk while we are entering into an wedding with so many guests and vendors around. Apart from main events we are the people who are exposed too much on every corners of the venue including from wedding guests, planners, hair, and make-up artists to hotel staff. It's the nature of our jobs – we need to be everywhere, all at once to explore and find better shots just for your album to make the best one. Infact, if anything, we are the guys in most at risk. In fact we keep every single precautionary action and backup so that you feel safe around us and have comfortable moments anytime.

Any single less attention and it will lead us to hospitalization costs, loss of business costs and so on. But we aren't asking you more for our security or these kinds of things. Because we won't, and hey! We, the best Bengali wedding photographers in Kolkata are always there to make your day happier even after the end of these days and I think risking life for that should never be granted for a discount!
#4 We all are in the same, and we also need our business to be tenable
And last but not the least. We all have gone through a lot this year. We know you have too. Nobody has faced it alone and nothing was in anybody's favor. But hey, we are social beings. Good days are coming and in the end love always win. Without all your love and support we are never anything at all. Life is getting a reboot mode and we all have to restart our lives with new energies. And as artists, we always are fond of very new and improving skills all the time and sailing our journey with our hearts again. And discounts are never a good start for that. We don't claim what we are, you make us what we are and nobody but you are winner with your choice of having us there for you.
#5 Final Thoughts
Well, we understand there are many circumstances and guest numbers have been reduced but as you know now why asking for discount isn't very appropriate; instead you might ask for what are the packages right now. Investing on your weddings photos is still a worthy shot because you can surprise and amaze to those who could not be the part of your very special day.

Of course we have flexible packages created with lighter and easier packages that involve lesser deliverables and lesser coverage and so on.
Visit our
our website
or call us to know what the best we can do for your big day. And again, it's not just your wedding, we heartily appreciate that you let us to be the part of your very memorable journey and we definitely will make that up for you.
But never the less we keep doing this work because this what inspire us and motivate us.