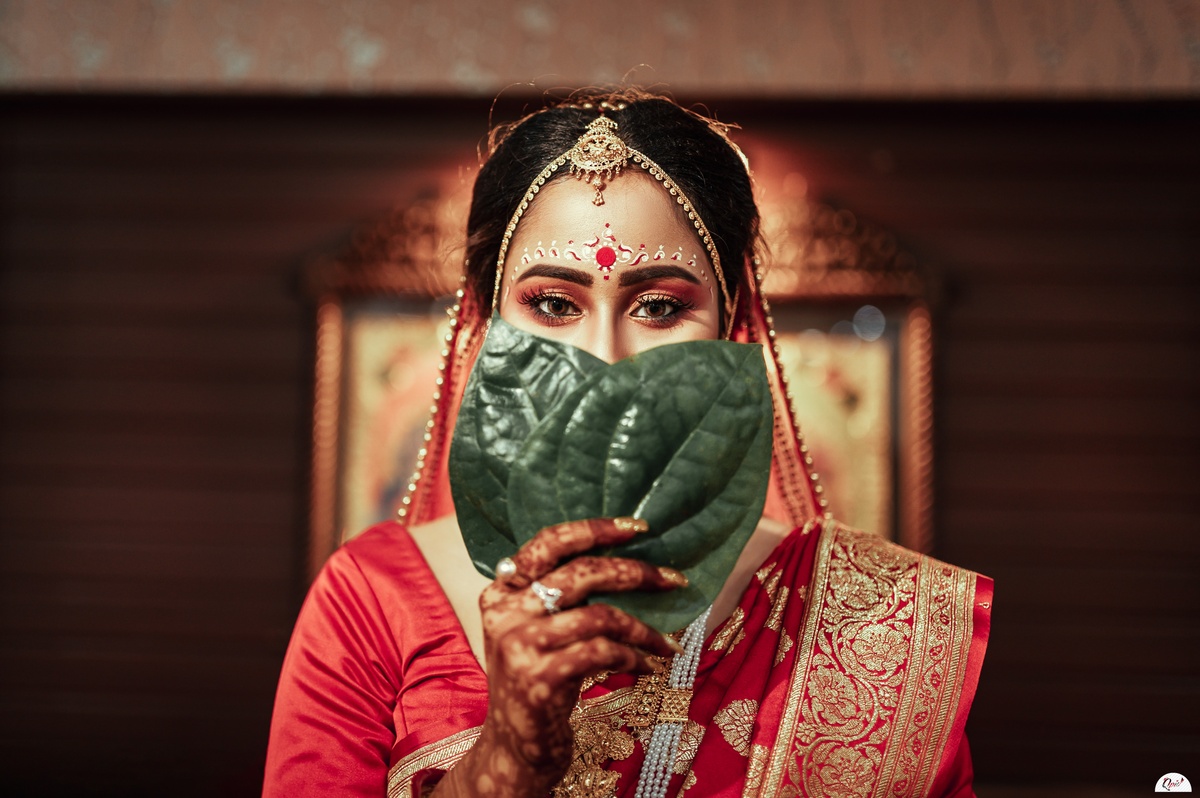 Qpidindia - Top wedding Photographers in Kolkata
Best Wedding Photographers in Kolkata -Qpid
Wedding photography is not just about moments and emotions, it's not about how beautifully we capture every tiny moment. Not only are the main events of a wedding, but every small detail of moments equally important and precious to us.
1. What does the best wedding photographer actually look for to enlist some goosebumps in their shots
For us (Qpid Event Photography) wedding photography isn't just about capturing stunning shots but it's more about gifting a lifetime memory to our client and their families. Being honest about our work is one of our topmost priorities.
2. Hire the best Bengali wedding photographers in Kolkata
People don't value wedding photography as much as they do for every arrangements in their ceremony and these all become tragically blur with time due to lack in the effort of storing them, resulting a regret of a lifetime. Wedding is not just about a one day program, instead it's an event of couple of days which decides the remaining days of your entire lifetime. These days will gift you a story lifetime to behold forever. You should keep this fact that in mind that celebrating your memories of your special day gets equal importance in storing and framing them, so while planning your wedding budget make sure to spend a quality of amount on the best wedding photographers in Kolkata.
3. Professional manners and disciplines of the best wedding photographers in Kolkata
Preserving discipline and punctuality are two most noticeable key factors to maintain for a top wedding photographer. As a professional wedding photographer we always tend to reach the venue of our clients before the scheduled time, to explore the venue and create a friendly environment between us and our client's family, so that we don't miss their key persons in shoot and they also feel comfortable around us.
4. Always tend to keep backup plans ready
Not every random photographer keeps a precaution of failure in any of their unit before or during shoot or even expects to occur any and that's the exception and difference what makes us a professional wedding photographer in Kolkata. There can be a hard drive failure, emergency of an employee, absence of any particular instrument; but we, the professional photographers will always have a tendency to come up with a plan B even in worst case scenarios to handle situation properly and smoothly. We always have our contacts and experiences with us to back things up in any hard circumstances.
5. Which specific moments should the best Bengali wedding photographer in Kolkata capture
Well, there are no specific moments. The best wedding photographer in Kolkata try to capture it all with full of dedication including the couple, their each and every moment of intimacy, the rituals, candids, friends and those cheering smiles and giggles of family. There are moments simultaneously passing behind the main scene of events in front and those are also equal and precious to be counted as a part of wedding photography, so we divide our team to every corner to portray every single backdrop event and decor becoming an invisible shadow behind your successful complete wedding album.
6. Proper usage of props and lights in wedding photography
An Indian wedding, especially a Bengali wedding is filled with beautiful decorations, vibrant colors, gorgeous dresses, creative alpana. Every significance has some symbol and summarizes interesting story behind decoration and rituals. As the top wedding photographers in Kolkata, we admire our responsibility to enlighten these Bengali cultures and connect every pieces of their stories to produce an extravaganza album out of them. The perfect balance of life is the most important thing, just like the soul is to a body. Without that, no wedding photographer can be the best wedding photographer.
7. Best candid Bengali wedding photographer in Kolkata
Candid photograph is a photograph that captures moments or portraits without creating posed appearance. Bengalis are full of emotions and energies. Celebrating is their key feature to every event fully with enormous laughter and joy. Bengali weddings are incomplete without best candid Bengali wedding moments. Taking a candid photo is more than just capturing a shot of someone who isn't expecting or aware of it. Best candids bring the captures of the intense moments of people as they aren't supposed to be at their moment of pose in front of a lens and that's what brings up the natural weight of a shot of  in sense of realism. And that's why we should have the best candid Bengali wedding photographer in Kolkata. A best Bengali candid wedding is incomplete without the best Bengali wedding photography.
8. All about Best candid wedding photographers in Kolkata
As wedding photographer we desire to capture your beautiful moments in the most stunning frame. In short wedding photography is more than only smiling faces.  For us (Qpid Event Photography) every client's wedding is just like 'my wedding'. Unless we empathize with you as your own we just can't feel what you are feeling about your special moments. We treat our clients like we aren't even there to shoot and you can just be yourself in front of our lenses. That's what the ambiance the best wedding photographer always maintains in their profession. We care for our client's emotion as our own.
Q&A Qpidindia
we will love to know more inputs and stories regarding this topic from you to get better ideas. please share your opinion regarding this blog through whats app to us. For more events related stories and information stay connected with this website . we will put more stuff soon.
Thank you 🙏🏼 😊