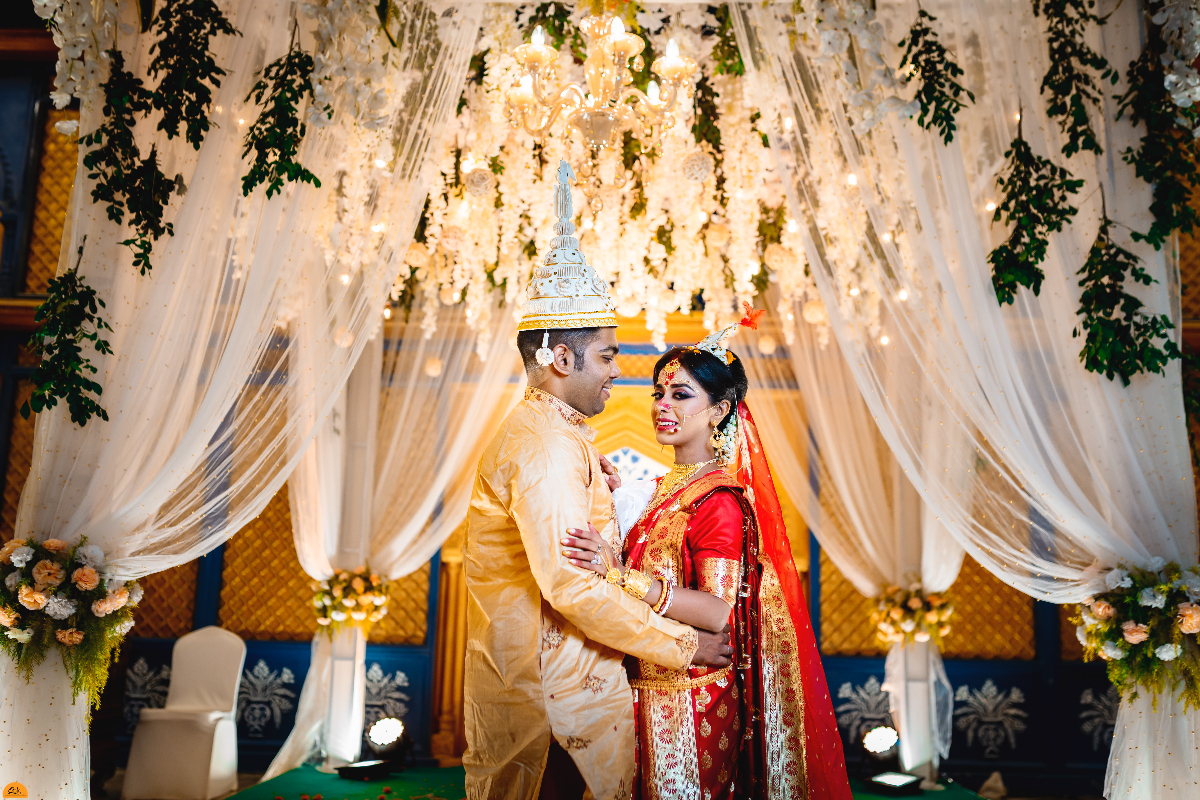 QPIDIndia- Better amongst the best.
BEST WEDDING PHOTOGRAPHER IN KOLKATA
"Wedding is a trend that is being followed since early times, developed and made more profound over the years. Marriage is not only about the two person tying the eternal knot, but it is also about their families and relatives who have a mixed emotions of joy, pride and sorrow at the same time and who celebrate the marriage with great excitement."
Wedding photography has been through an evolution and has been perfected with time. For 'Qpid Event Photography', wedding photography is about weaving stories through the art of photography. With the keen eye for details, they capture stunning shots of not only every moment possible, but also the emotions filled in every person present at the wedding.
A Bengali wedding from the beginning to end, is stuffed with rich beliefs and traditions. They are just so alluring to watch and the beauty of it can never get old. Now if there is a beauty, you would definitely need a perfect photographer to capture it beautifully. When Wedding photography in Kolkata is the problem- Qpid Event photography is the solution to it.
Capturing the one time moments of your wedding day is not that easy. You might be busy with your own nervousness and excitement and at the same time you cannot afford to miss any detail. For this exact problem, we are the answer. You would need a professional photographer to not miss any moment on your big day and will capture them easily. We combine professionalism and art to produce beautiful and gorgeous photographs. We see each of our client's wedding as an opportunity to create something artistic yet graceful.
We, as a professional take care of every detail such as lighting, gloomy weather and according click the pictures and shoot the videos as well. We understand the need of desired effects, lights and ambience in order to freeze the special moments of your life. We also don't miss out on the emotions that are there among everyone present at the wedding.
We have a wealth of experience to make you and your guests feel comfortable around us. Clicking pictures perfectly is not the only thing that matters. We have the ability to make you feel at ease while clicking pictures as it is easily reflected in the pictures.
Qpid Event Photography, the best wedding photographer in Kolkata, embraces the perfect sequence of occurrence with the highest level of serenity, commitment, perfection and professionalism. We are creative enough to turn your wedding into a whole different style. We have the ability and imagination to make your wedding destination, outfit and you, look perfect in the photographs and videos. We capture the best candid moments of your life so that you can cherish them forever.